Virtual Youtubers or VTubers are virtual avatars that people can watch on streaming platforms like YouTube and Twitch.
---
Here is how to become a VTuber in four steps:
Step 1: Get the right equipment
You will need a webcam or DSLR camera, an external motion tracking camera, a PC with Intel i5-4670 and 8GB RAM at least, a microphone, an LED light, and a green screen.
Step 2: Install the software
VTubing requires software that tracks facial and body movements. Here are our top picks:

1. Wakaru,
2. Animaze by FaceRig,
3. VTube studio,
4. VRoid studio,
5. Luppet.
Step 3: Create your virtual avatar
Use software like MMD or VRM to create your virtual avatar, buy a premade model or pay an artist to design it for you.
Step 4: Upload your avatar to the live stream
Use LiveCaster, which supports VRM and MMD models, to upload yours to the live stream. 
---
In this article, we'll go over everything you need to know about becoming a VTuber.
We'll start with the basics and move all the way up to how to create a virtual avatar that represents you perfectly.
By the time you finish reading this post, you'll be ready to start streaming as your very own virtual self.
Basic Steps on How to Become a VTuber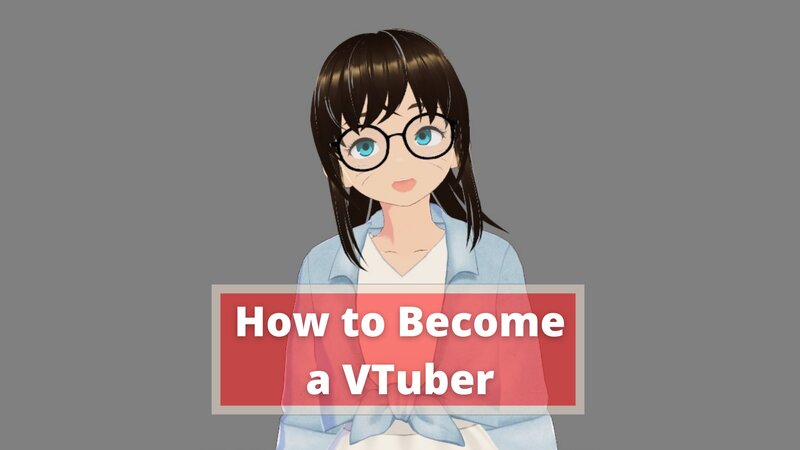 1. Getting the Equipment
---
The first thing you'll need to start streaming as a VTuber is a proper equipment.
Camera Equipment for Virtual YouTubers
The most important piece of equipment you'll need is a camera.
Many VTubers use a webcam or DSLR cameras to stream, but any type of camera will work as long as it has the ability to capture video.
If you're looking for a good webcam specifically designed for streaming, we recommend the Logitech C920.
It's a great option for beginners and experienced streamers, and it has some cool features like face-tracking, capturing facial expressions, and automatic lighting adjustment.
Finally, the new webcam will set you back less than $100 – every new VTuber can afford it.
External Motion Tracking Camera
As you can conclude, vtubing requires capturing facial movements, along with hand tracking, so you can go all out and invest in a motion-tracking camera.
There are a few different options on the market, but the Playstation VR Camera is a good starter option that's widely available.
However, this type of camera can be quite expensive (usually, triple digits price), which is why usually only well-known, popular VTubers are using them.
We recommend starting with a basic webcam with motion capture functionality and upgrading to a full-body motion tracking camera as your audience and revenue growth.
Computer equipment
In addition to a camera, you'll also need a decent PC system capable of live streaming.
Remember that streaming takes up a lot of bandwidth and CPU resources, so you'll want to make sure your computer is powerful enough to handle it.
Furthermore, it will have to run the virtual avatar information in the background during the entire stream.
Most newer computers will be able to do this without any problems, but if you're not sure whether yours has decent specifications for streaming, just check the system requirements for the streaming software you want to use.
If your computer doesn't meet the requirements, you can always upgrade or buy a new one with needed, decent specification.
While it may cost up to even a thousand dollars, depending on the upgrades, it will be worth it in the long run, as the proper PC will help you generate quality content that will attract more viewers.
Minimum computer requirements:
Optimal computer requirements:
If you are streaming games, we advise you to use two computers for gaming and one for the stream.
This is because if you are using a capture card for OBS to record your gameplay, the computer running the video game will be slowed down.
Internet Speed
While not technically equipment, internet speed is still an important factor to consider when live streaming.
You can test your internet speed using the Speedtest.net app or website.
The internet speed should match the stream quality.
For example, for most live streaming sites, streaming in 720p and 30 FPS requires around 3 Mbps, while it is doubled for 1080p and 60 FPS.
This is the minimum requirement, and such low internet speed could influence your streaming content.
Ideally, you'll want an upload speed of at least 20 Mbps for a smooth, uninterrupted stream.
If your internet connection falls below that threshold, you may experience buffering or lag during your broadcasts, and your target audience will find another virtual YouTuber to follow.
Lighting
Lighting is another essential factor to consider when streaming, especially for virtual YouTubers, as it can influence the motion capture feature of the webcam.
While natural light is often best, it's not always possible to control or adjust the lighting in your setting.
You'll want to use an artificial light source like a desk lamp or LED panel in these cases.
Just make sure that the light is not directly in front of or behind the webcam, as it will cause shadows and affect the quality of your video.
Instead, turn the light away from you, and let it reflect.
You won't be distracted by it while live streaming, and it will be more than enough light to capture more detail needed for motion tracking and content creation.
Microphone
A good microphone is also a key factor for quality content.
While you may be able to get away with using the built-in microphone on your webcam, it's always best to use an external microphone.
This will ensure that your audio is clear and crisp without background noise or distortion.
There are many different microphones available on the market, so find one that best suits your needs and budget.
We recommend the Blue Yeti microphones, as they offer good quality without completely blowing your budget.
Green Screen
A green screen is not an essential part of the equipment, but it can make content creation more fun.
Popular Vtubers use them to set colorful backgrounds and create a unique, virtual universe for a VTube model.
You don't need to purchase an expensive green screen, as a simple piece of fabric can do the trick.
Just make sure that the background is evenly lit and doesn't have any wrinkles or creases.
2. Choosing the Software
---
When it comes to VTuber software, there are a few different programs that enable tracking facial expressions and the body.
Here are our top picks:
Wakaru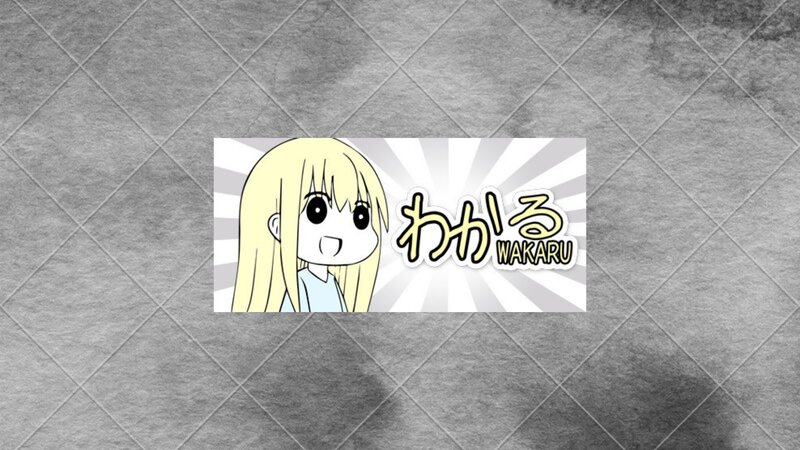 Wakaru is entirely free software you can find on Steam.
It is easy to use and doesn't require any setup, making it perfect for new VTubers.
Wakaru can track the movement of lips, mouth, eyes, and head.
However, virtual YouTubers state that it is hard to get it to run smoothly.
As it supports both MMD and VRM models, there are no limitations when building your own model.
However, it is limited to Windows users only.
Animaze by FaceRig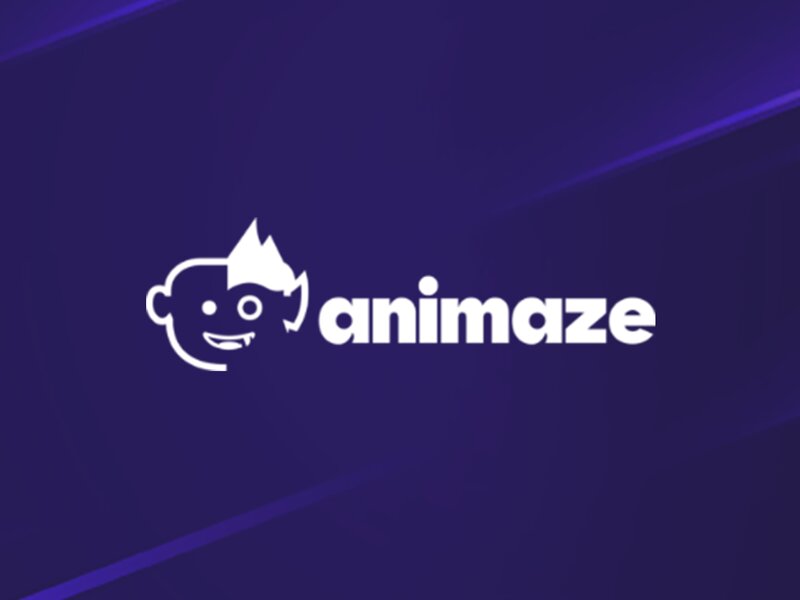 If you are indecisive between Wakaru and FaceRig, go for Animaze by FaceRig.
It can be more expensive than Wakaru, but it has a higher quality and offers more features.
FaceRig supports all major operating systems, as well as Macs.
The software also includes a number of built-in avatars, which you can use for free, or purchase additional ones.
You can also create your own avatar using FaceRig's built-in VTuber maker.
Additionally, FaceRig tracks a broader range of facial movements and is easier to use than Wakaru.
However, it does have some limitations when it comes to body tracking.
VTube Studio
VTube Studio is a program that is specifically designed for VTubers.
It offers a wide range of features, such as motion capture, lip-syncing, and avatar creation.
However, the software can be challenging to use, and it can be challenging to find the correct settings for your stream.
Additionally, VTube Studio is not free and can be expensive for those just starting.
VRoid Studio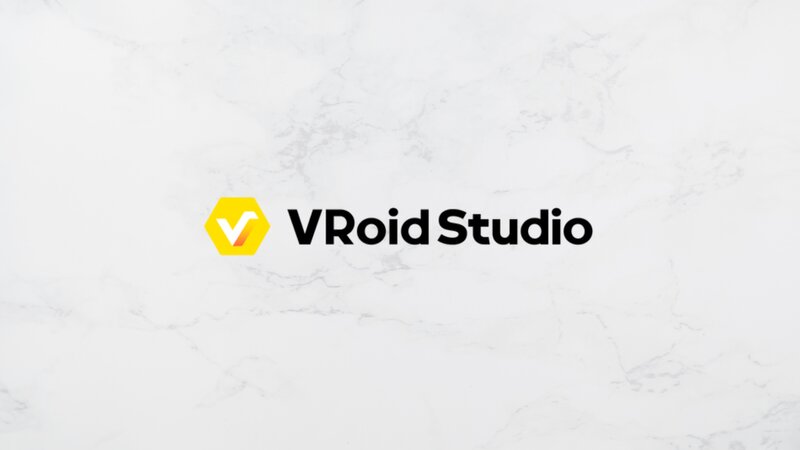 VRoid Studio is a basic but easy-to-use program designed to create VTuber models.
The software has limited features, such as no motion capture and lip-syncing, but it's perfect for those starting.
Also, it is free to use so that you can create content at no additional expense.
Luppet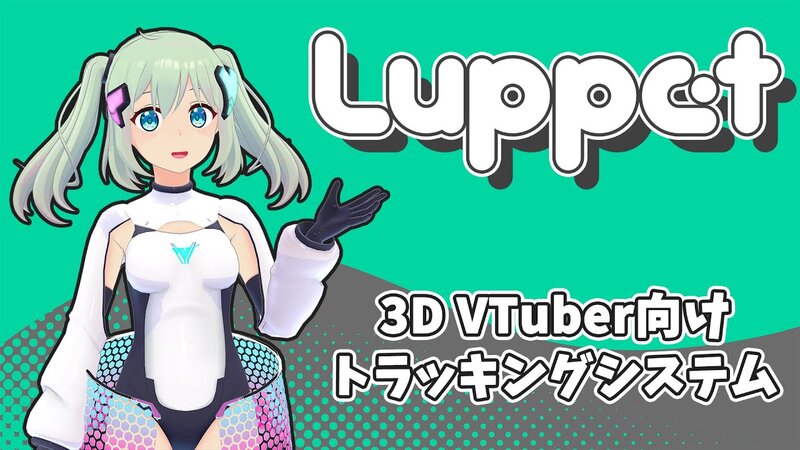 Luppet is a software specifically designed for VTubers who want to create cartoon characters.
The program offers more accurate tracking, and even though it is in Japanese, it is the number one option for many VTubers due to its simplicity.
However, the downside to Luppet is that it can be expensive if you want to unlock all of its features.
3. Create Your Virtual Avatar
---
The next step is creating your avatar.
This process can be fun, but it also takes a decent amount of time to get it just right.
You can create your VTuber model for free or spend a few hundred dollars on it.
There are many different software programs that allow you to create avatars, but the most popular ones are MMD and VRM.
MMD stands for Miku Miku Dance, and VRM stands for Virtual Reality Maid.
Both of these programs are popular among VTubers for their wide range of features and capabilities.
MMD is more widely used, but VRM is starting to gain popularity because it offers a broader range of motion capture.
So, where can you get a VTuber model?
Pay an Artist
If you want a completely unique avatar that no one else has, paying an artist is the best option.
There are many artists who specialize in creating VTuber avatars, and they can be quite expensive.
However, the finished product will be something you can be proud of, and it will stand out from the rest.
Fivver is a website that is popular for finding freelance artists.
You can find many different types of artists, including ones who specialize in creating VTuber avatars.
Make sure to give clear instructions on what you want your model to look like so the artist is on the right track with making one.
Buy a Premade Model
If you don't want to spend the money or time designing an avatar from scratch, you can buy a pre-made model.
There are many different websites that sell VTuber models, and they range in price from free to $200, and Sketchfab is just one of the examples.
By simply searching the website, you can find the model that suits your style and content the best.
However, it is important to note that not all of these models are high quality, so do your research before buying.
Design Your Own Avatar
If you want complete control over your model, then designing it from scratch is the best option (and cheapest).
Using a unique model will be appreciated by other VTubers and audiences.
We know that this process can be daunting when you do not have prior experience in design, but there are many different programs and tutorials that can help you out along the way.
The most popular program for designing avatars is MikuMikuDance or MMD.
MMD was specifically designed for making anime-style avatars, and there are also many different tutorials available online that can help you get started with MMD.
4. Get Model on Stream and YouTube
---
This last step is essential for anyone hoping to become a VTuber.
The model can be featured on your live stream in two ways – by using a webcam or importing the avatar into the streaming software.
If you're using a webcam, there are many different programs that will allow you to do this, such as OBS Studio and XSplit.
Both of these programs are free to use, and they offer a wide range of features for the live broadcast.
If you're importing the avatar, you'll need to use software that supports VRM or MMD models.
The most popular streaming software for VTubers is LiveCaster, and it supports both the import and export of VRM and MMD models.
Once your model is imported into LiveCaster, you're ready to start streaming!
Tips to Become a Successful Virtual YouTuber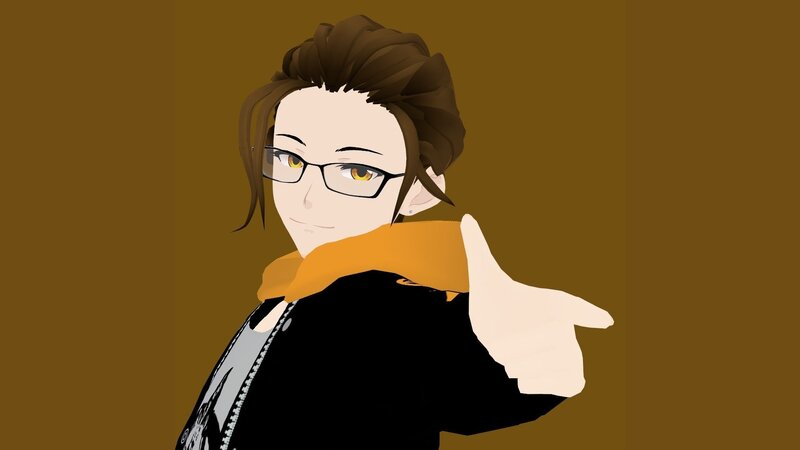 Be yourself and have fun
This is the number one rule for being a successful VTuber.
People want to watch someone they can relate to and have a good time with. So, be genuine and let your personality shine through!
Use high-quality equipment
Having good quality equipment will make your stream look better, and it will help keep your viewers engaged.
Make sure to test out different equipment and software to see what works best for you.
Be creative with your content
Don't be afraid to experiment with your content – try new things and see what works well with your audience.
You want people to be excited about watching your stream, so explore your creative flair and keep them entertained with fresh and exciting content.
Be active on social media
This is a great way to connect with your viewers and promote your content.
Make sure to post about upcoming streams, videos, and other news related to your channel.
Show what is happening inside your virtual world not only on broadcast but outside of it as well.
Be consistent
While the quality videos will make you stand out as a content creator, you also have to be consistent.
There are plenty of content creators on YouTube, however, not all of them are taking the job so seriously.
Upload YouTube videos on a regular schedule and stick to it!
Making Money as a Virtual YouTuber
VTuber may earn money through live streams, just like any other content creator on YouTube.
This means using sponsorships, donations, affiliate links, and merch as a source of income.
VTubers may also get paid to promote products or services on their channel.
However, the amount of money earned varies depending on how popular you are and how many views your videos receive.
Our advice is to focus on the number of subscribers and take action to grow as a VTuber.
The more popular you are, the easier it will be to earn money through your channel.
Advantages and Disadvantages of Being a VTuber
Advantages of Being a VTuber
There are many advantages of being a VTuber, such as:
Disadvantages of Being a VTuber
There are also some disadvantages to being a VTuber, such as:
Final Thoughts
Overall, becoming a VTuber is a great way to express yourself and share your passions with the world.
It can be challenging at times, but it's worth it if you're willing to put in the work.
We hope this article has been helpful, and we wish you the best of luck as you start your journey as a VTuber!
FAQ
---
How much does it cost to become a VTuber?
Answering how much does it cost to become a VTuber is tricky, as there is no set cost. However, you will need some basic equipment such as a PC and an internet connection.
There is also plenty of free software for live broadcasts and designing avatars, and you can start right away without any cost. If you want to upgrade your equipment, you may have to spend a few hundred or even a thousand dollars.
Who is the first VTuber?
The first VTuber is believed to be a Japanese woman named Kizuna AI, who started in 2016. Now she has almost 3 million followers and runs a music-based channel.
Who are the most popular VTubers?
The most popular VTubers vary from country to country. In Japan, the most popular VTuber is Kizuna AI, followed by Daimaou Kosaka and Pokotaro.
In America, the most popular VTuber is PewDiePie, which has over 60 million subscribers.
The popular English Virtual YouTuber is Stampy Cat, with over 11 million subscribers. In England, the most followed VTubers alongside Ninomae Ina'nis are Watson Amelia and Mori Calliope.
---