The number of popular YouTubers and Influencers is growing by the day, but there is another category of creators who are gaining more and more popularity, and they are Vtubers.
Vtuber fans often try to stay up-to-date with the latest videos from their favorite virtual YouTubers.
If you're curious about the most popular Vtubers, you can check out the following list.
Most Popular Vtubers
1. Ironmouse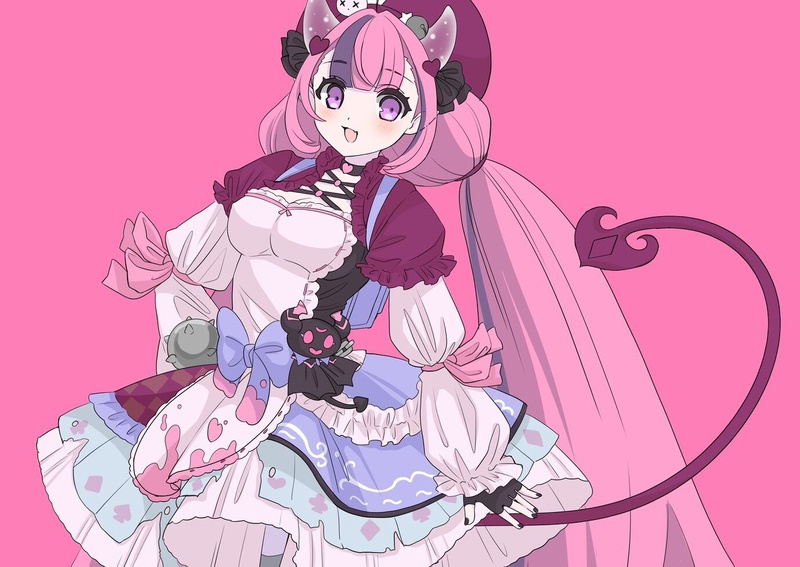 Ironmouse is a content creator who lives in Puerto Rico and currently has more than a whopping amount of 1.2 million YouTube subscribers.
She has also managed to become one of the most popular Vtubers the Twitch platform has ever seen.
The vast majority of her time, Ironmouse spends directly interacting with her fans and also playing video games that have gained great popularity in recent times, such as Rust, Among Us, Minecraft, and others.
She also likes to play horror games from time to time, as her fans have grown fond of her jumpscare moments.
Ironmouse originally started streaming as an independent solo creator, but now she is a member of a Vtuber group, which is called VShojo, which is a US-based Vtuber group from San Francisco.
2. Gawr Gura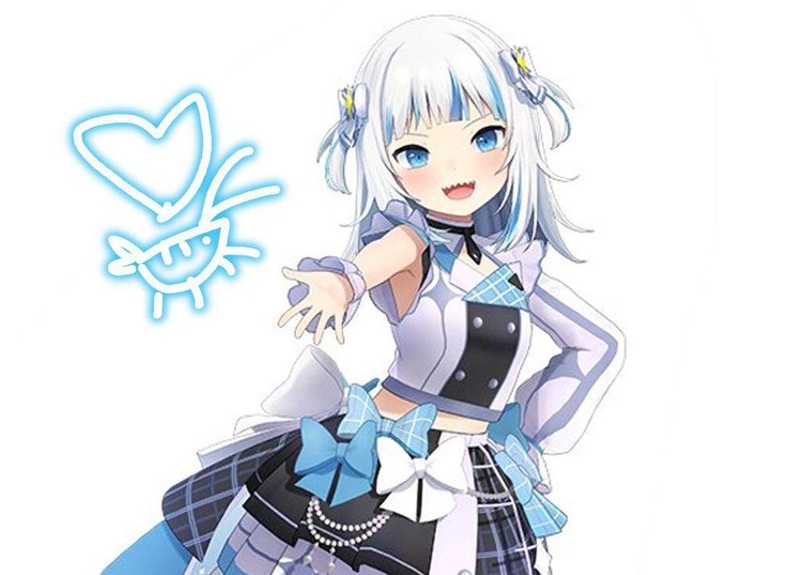 One of the most popular Vtubers among the category of English-speaking Vtubers is most definitely Gawr Gura.
At the beginning of her career, Gawr Gura made her debut as one of the original members of the Hololive gamers.
Gawr Gura currently has more than 4.6 million youtube subscribers and receives a lot of fan art from her followers.
Gura has a very sweet appearance and speaks softly when she plays games such as I am fish, Minecraft, WWE 2K, or Overwatch.
3. Akai Haato/Haachama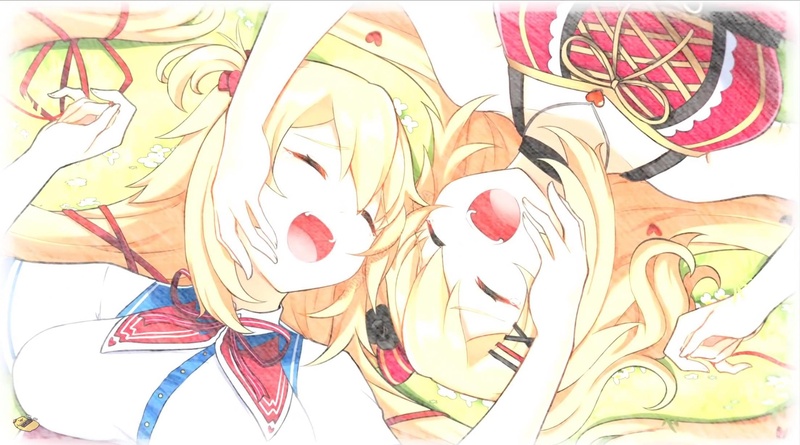 When it comes to pinning down the most peculiar member of the Hololive gamers group, Akai Haato is definitely different and special.
Something that makes Akai special is that she has two personalities she likes to display in her live streams: one of her personalities is very sweet and loveable when she is Akai Haato, and her other personality is a chaotic goblin – Akai Haachama.
This kind of approach allows her two personalities to cater to more than one type of audience and gain a large following. She currently has more than 1.4 million subscribers.
Aside from games in her live streams, something she also likes to do is participate in conversations with her audience in the live chat, and this is how she builds a relationship with her following.
4. Usada Pekora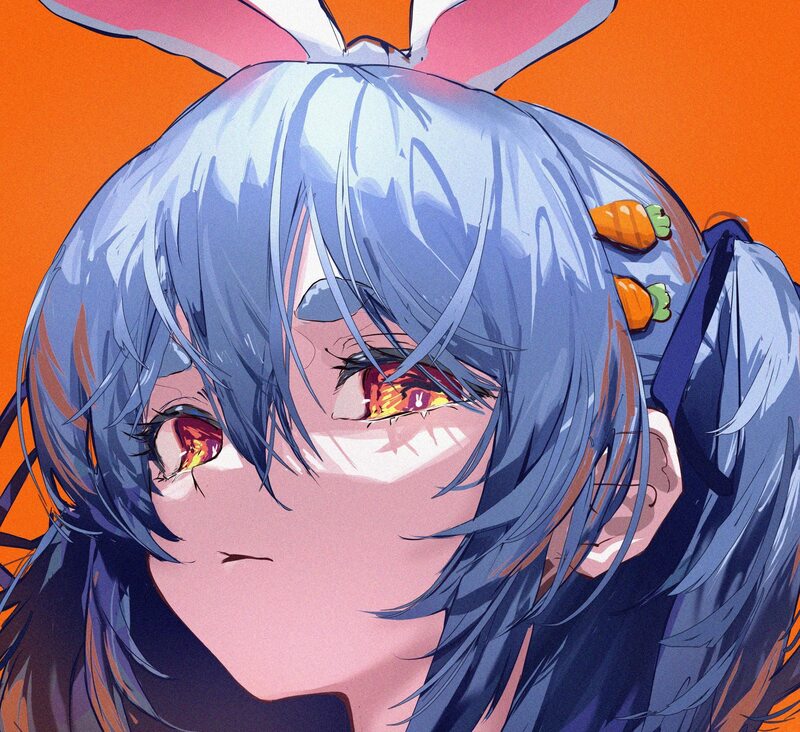 Usada Pekora has been active on the Vtubers scene for a while now, and she has gained over 2 million subscribers on YouTube.
When it comes to the way she portrays herself in the virtual world, Usada Pekora characterizes herself as a cute little rabbit girl who likes to be playful around the fact that she loves carrots a lot.
Usada Pekora openly spoke about taking a break from her live stream days for a short amount of time – in May of 2022, Usada said she experienced issues with her throat and was not able to speak at all for a while hence she took a break from creating content.
When Usada returned after the brief break she took, her fans were ready to watch their favorite virtual avatar have fun playing games and interacting with them.
5. Zentraya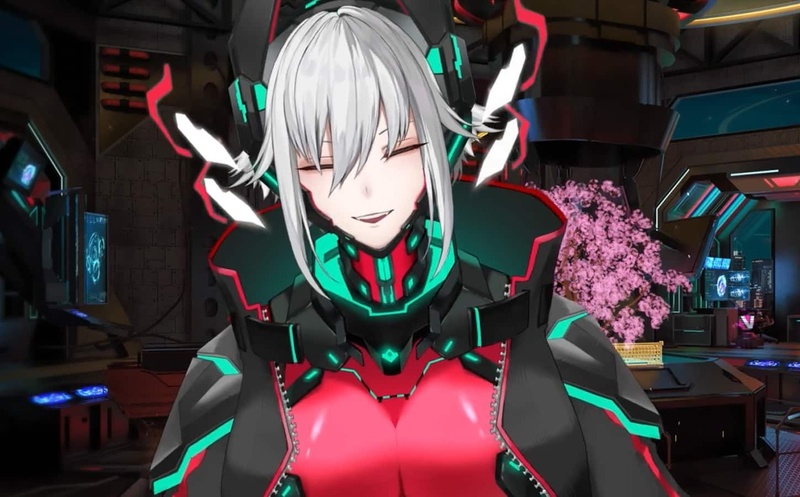 Zentraya, not to be mistaken with the popular Hollywood actress Zendaya, is one of the most watched Vtubers.
Her following consists of 330k subscribers on Twitch, which is a great number of followers on this platform.
Zentraya is something of a mystery as no one has ever seen her face or heard her voice – her identity in the human world remains a secret.
The user behind this virtual YouTuber account uses, in reality, a text-to-speech program, giving the animated character a specific voice.
As every Vtuber has something specific about them, when it comes to Zentraya, her audience has fallen for her somewhat devilish appearance.
She showcases openly her evil nature and yells very often during her live streams, and she is no stranger to pulling a prank here and there, but she absolutely adores her fans and likes to interact with them as much as she can.
6. Inugami Korone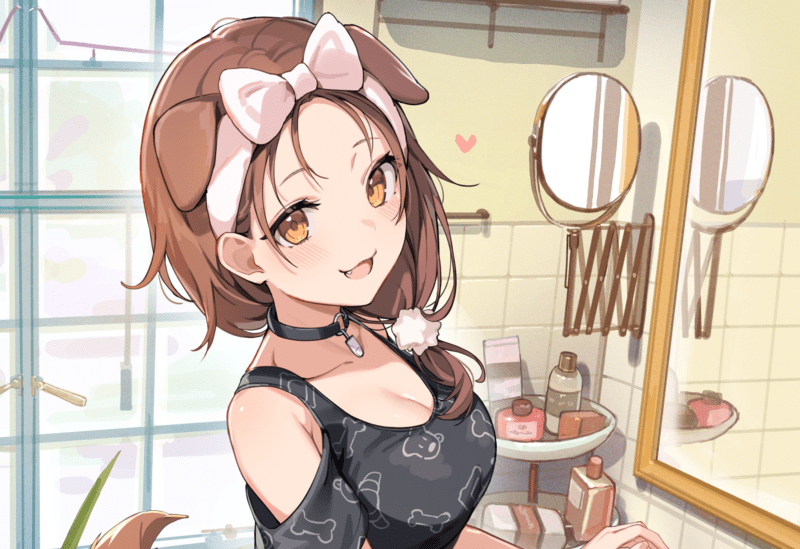 The word Inu in Japanese means dog, and Inugami Korone is a virtual YouTuber who is half-girl and half-dog.
The silly and adorable character has 1.6 million subscribers on her YouTube channel.
Her fans love her bubbly personality as she very often gives random kisses to her audience, makes cute and squeaky noises, and laughs in a cute girly voice.
Inugami Korone is a great fan of old-school retro games, and she is no stranger to playing games even with low graphic quality, as it has become something she likes a lot.
7. Houshou Marine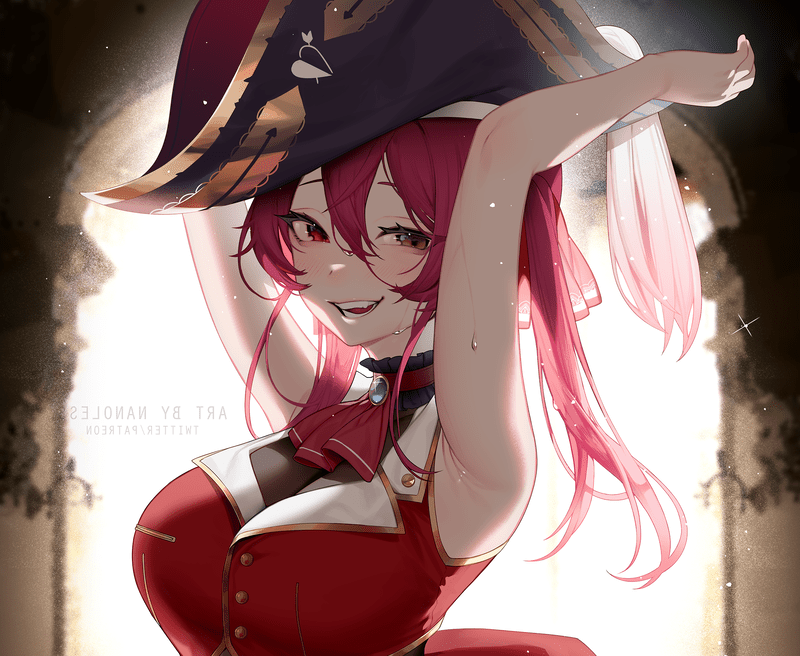 Houshou Marine is one of the Vtubers who originally started with their live streams in the first generation of the Hololive Vtuber group.
Hololive is a Japanese virtual agency seeking talents to join their Vtuber group.
She is one of the fashion girls from the Vtuber scene and enjoys sharing her bold looks as a fashionable pirate girl.
Marine absolutely adores money, gold, and beautifully sparkling jewelry, .and during her live streams, she very often talks about her biggest dream – becoming a real pirate and also having her own pirate ship.
As a cosplayer girl, something that also very often happens is that Marine appears dressed up even in other types of clothing, as she is eager to experiment with her appearance.
8. Watson Amelia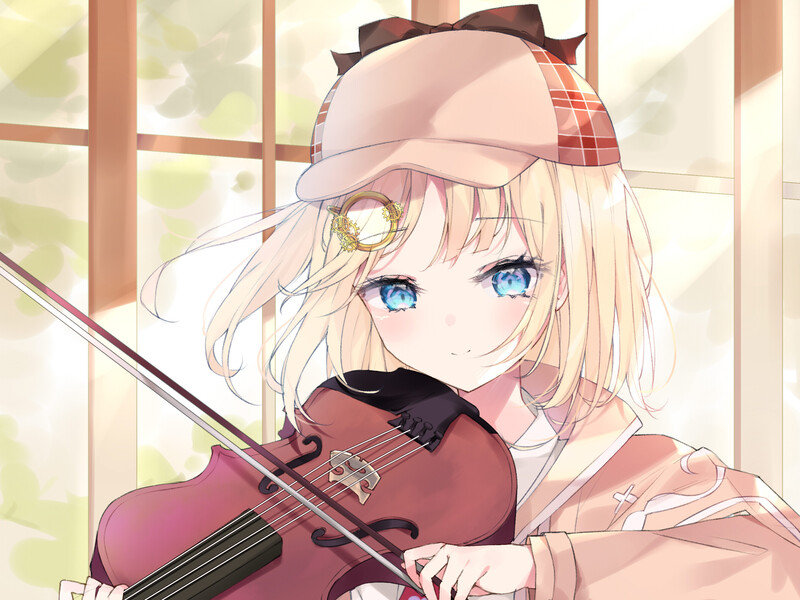 Watson Amelia appears as the quirky girl next door who is ready to solve even the greatest mysteries or puzzles at any time of day.
Watson Amelia's personality changes very often, leaving her massive following intrigued and wondering – what is she going to do next?
She can switch her mood from being very sweet and adorable to a chaotic goblin in a blink of an eye.
Something her audience really likes about her is the fact that she can be very British in the sense of making super sarcastic jokes.
Her humor, in general, seems very relatable to her audience.
9. Sakura Miko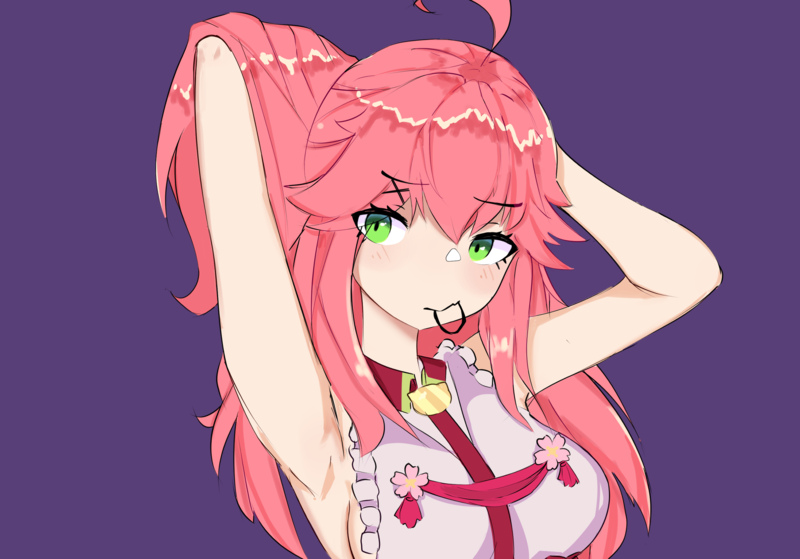 This Japanese virtual YouTuber is yet another member of the Hololiv Vtubers group.
She got the ironic nickname of being an 'Elite' gamer girl as her fans have noticed that sometimes the decisions she makes during her gameplay can be ridiculous, but they adore her nevertheless.
Sakura Miko's appearance very often changes, but there is one thing that always remains the same – her pink hair, just like the color of the sakura – cherry blossom in Japanese.
She likes playing games, but to the surprise of many fans, she has recently shared the fact that she also likes to play erotic games as well and some fans are curious if she is going to reveal even more about her personality in her upcoming live streams.
10. Tsunomaki Watame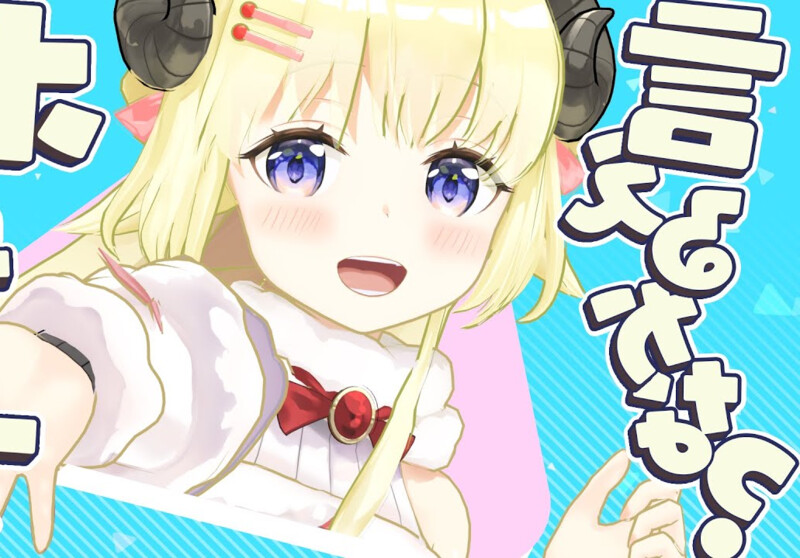 Tsunomaki is something of a sheep bard that likes to sing almost all the time.
Music is something that is very dear to her, and her appearance is both silly and cute – she is a soft fluffy sheep.
Her personality switches through several different mood types – she can be silly and cute and sometimes also excited when she sings.
She can also be in a sleepy mood, ready to go to sleep, or even slightly psychotic, making either silly facial expressions or yelling loudly.
Her fans absolutely love all of her sides, and they also like the fact that she likes to engage with her audience very often during her live streams.
11. Mori Calliope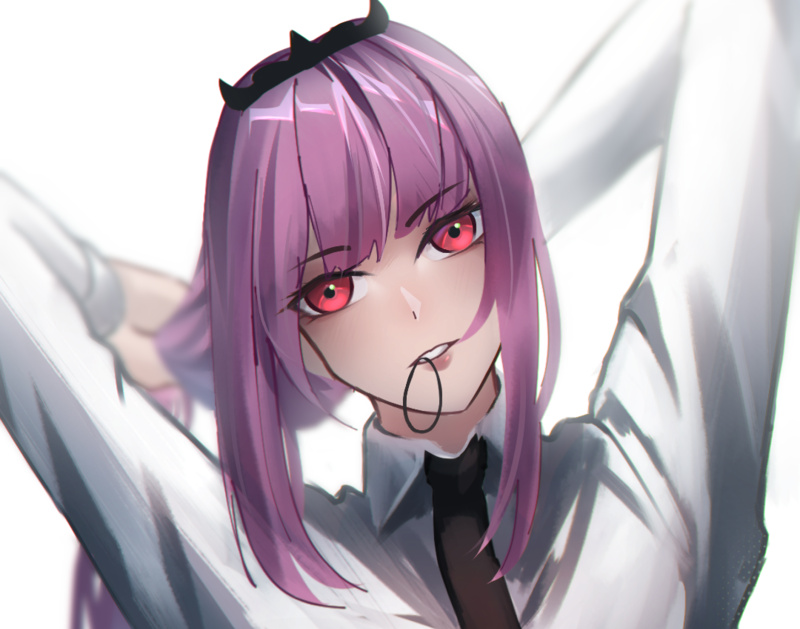 Mori Calliope represents a combination of a cute anime girl with pink hair and the grim reaper's first apprentice.
Compared to many other Hololive Vtuber characters who have a very high-pitched ad squeaky voice, Mori Calliope decided to present herself speaking in a very deep and calm voice.
Her personality is whimsical, but it should be noted that she always appears with her weapon – she has a scythe, and the weapon even has a nickname as she calls the scythe 'Ricky'.
Something her fans can't get enough of is the segment in her live streams when she is actually rapping; hence they call her the one who enjoys reaping business and rapping.
12. Hoshimachi Suisei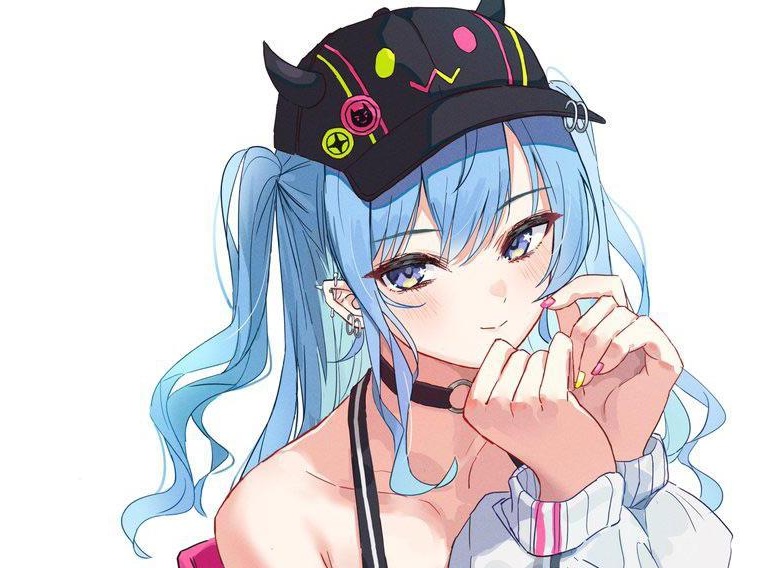 The modest, blue-haired vocalist and future star is Hoshimachi Suisei.
She loves music and singing, as well as talking about her idols in music, and she could most definitely talk about that for hours.
Her appearance is very sweet and modest, and she very often mentions her biggest dream – she hopes to be able one day to have her own live concert and performance in Tokyo Budokan.
Sometimes, though, her character seems to go from this perfect prep teen into a sociopathic girl, and she loses her temper very quickly.
Some fans expressed dislike because of these sudden mood swings, whereas others love her even more because of these moments.
Conclusion
There is a number of new virtual YouTubers who join this scene, and as happy as the audience is to see new faces – some of the already popular Vtubers will continue to play games and keep their audience satisfied.
The world of virtual YouTubers has something for everyone, whether you like to watch someone play horror games or someone who plays games with dress-up dolls.
The most popular streamers are Japanese, but there are more and more popular Vtubers joining the scene from all around the world.
FAQ
Are there any male Vtubers?
Although the greatest number of fellow Vtubers are, in fact, girls, seeing a male Vtuber these days is also possible, such as Luca Kaneshiro, Vox Akuma, or Ike Eveland.
Who is the most watched Vtuber?
The most popular Vtuber currently Pekora Ch. 兎田ぺこらwith a whopping amount of 2.24 million watched hours of her content on the YouTube platform.
What does Hololive Vtuber mean?
Hololive Vtubers are a group of Vtubers who have joined the Hololive virtual talent casting agency in Japan. There is also a Hololive English talent casting agency for English-speaking Vtubers.