QUICK OVERVIEW: Best Cameras for VTubers
<!—INSERT CODE BLOCKS BELOW—>

Built-in microphone
110° capture length

Software support included
Autofocus

Ultra 4K HD resolution
3 fields of view
Vtubing is the new craze that has taken the online streaming community by storm straight out of Japan! Making entertaining videos of your favorite games with an avatar is rising in popularity! Initially starting out as a content creation trend focused on a precise re-creation of facial expressions onto 3D or 2D avatars for anime fans, its potential for immersive, unique live broadcast sessions is second to none!
Becoming a vtuber has never been easier and there is free software that can help you along the way. Yet, the most important thing whose importance we cannot stress enough is a good webcam.
Let's talk about the best camera for vtubers you can find on the market!
Post 11 of 11 in the VTube
Best Camera for VTubers
Reviews
The name says it all within this list we compiled a list of choices that overshadow the specifications of most webcams, thus allowing you to use the full extent of your vtube streaming software.
Alongside creating high-quality videos, these cameras often come with additional features that will supplement your streaming quality to a whole new level!
With that in mind, let's get to the matter at hand- giving you a first-class selection of the best webcams for your own avatar!
❶ NexiGo N60
---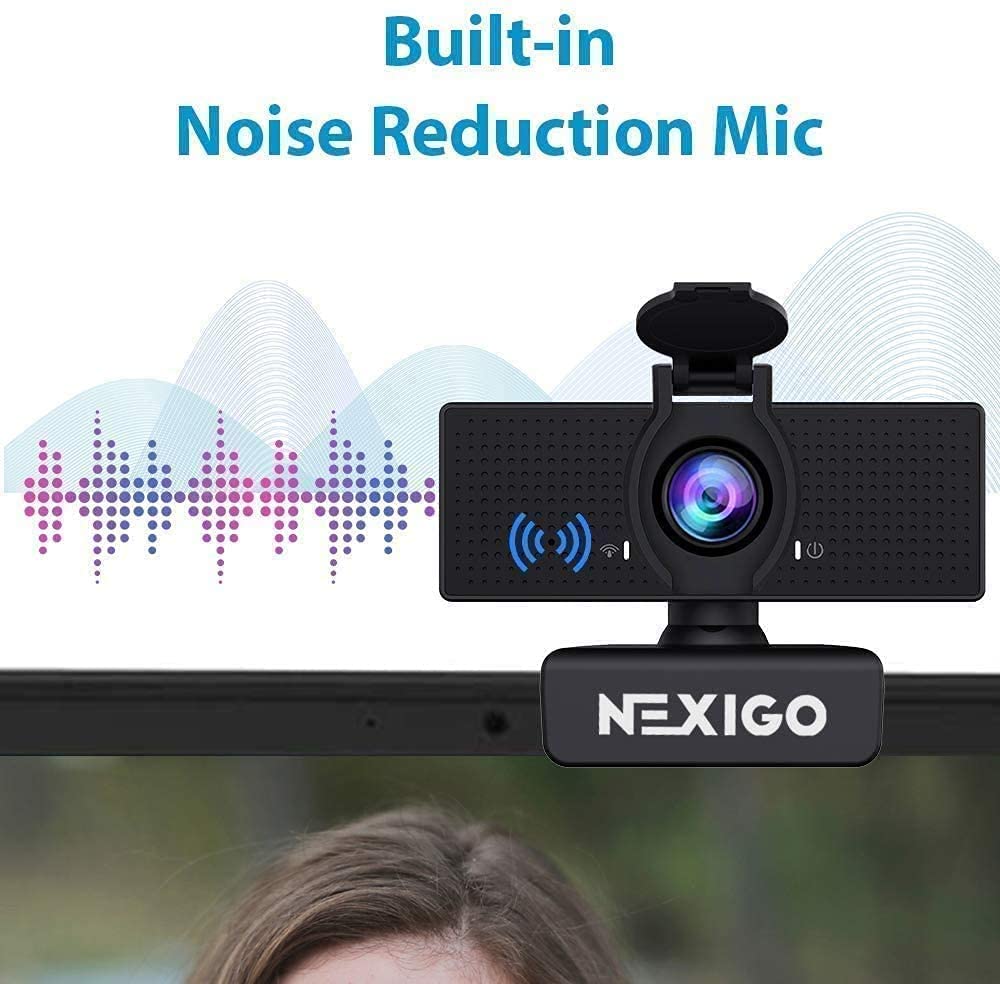 ---
Above-average resolution, fantastic focus, phenomenal picture quality – all of this is included within this customizable and yet very affordable bargain!
In terms of value to price ratio, this is perhaps the best webcam to start recording with If you want a webcam that won't leave a dent in your wallet but also want a high-end product.
Key features
These are the best webcams when it comes to overall popularity within the vtuber community. These webcams can take a load off your shoulders by giving you a quality, modestly priced product.
This webcam's workhorse consists of two-MP CMOS FHD's, its 3.6mm glass lens can produce phenomenal image quality. Its optimization is between 19.6 inches to 13 feet, ideally suited for indoors.
The noise cancelation and practicality make it ideal for users just getting in the world of streaming. For vtubers, it can capture and, with the right software, re-create facial expressions accurately.
What's also a major advantage is that it is entirely beginner-friendly, as you don't need any additional software or add-ons to get started- from Zoom to streaming, it does it all with just a few clicks!
The N60 webcams integrate with your PC's settings instantly. If you want a camera that will start recording at the moment it is plugged into your PC, the N60 is an affordable and powerful series that has everything you need to become a vtuber!
❷ NexiGo N930AF
---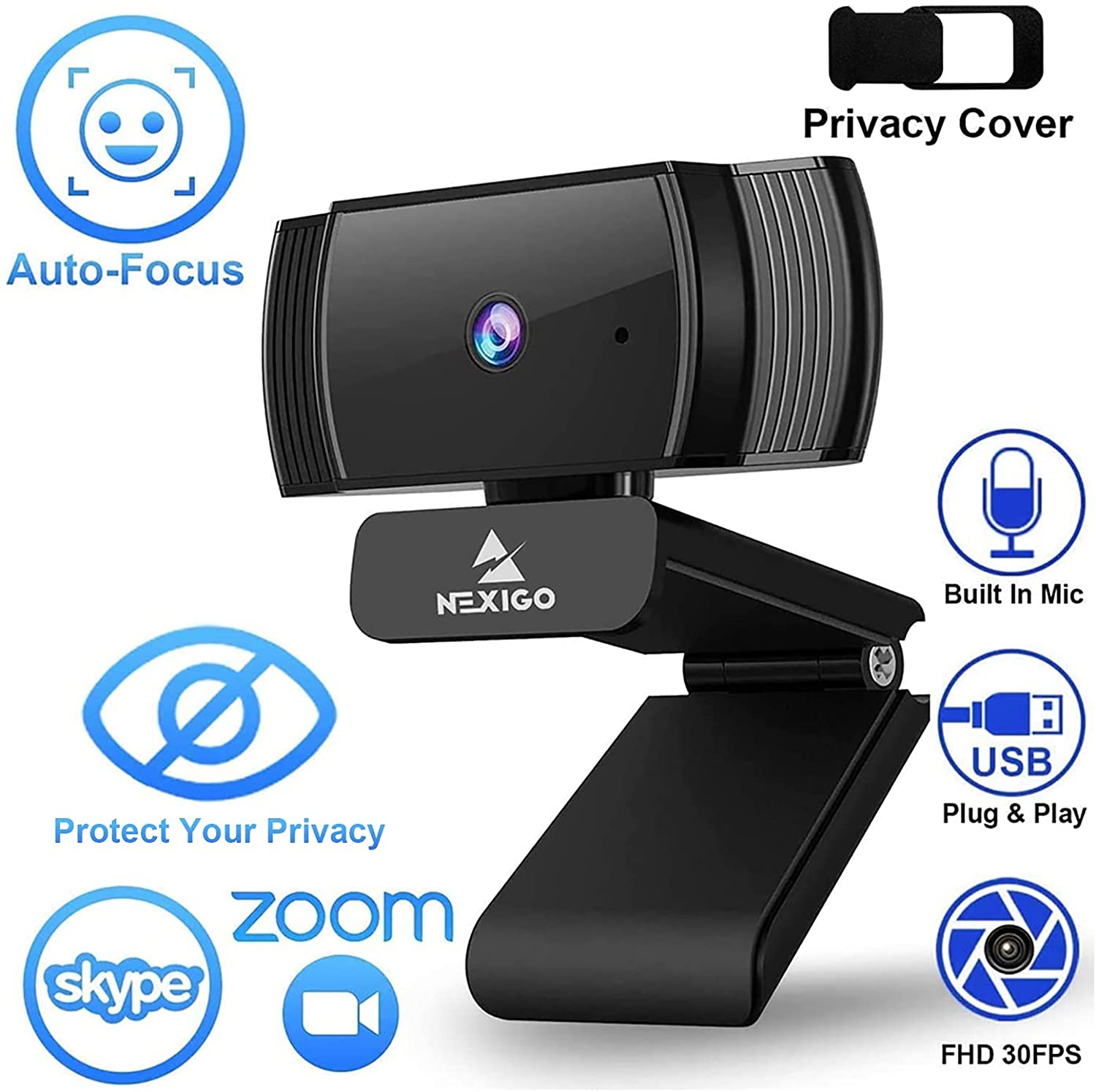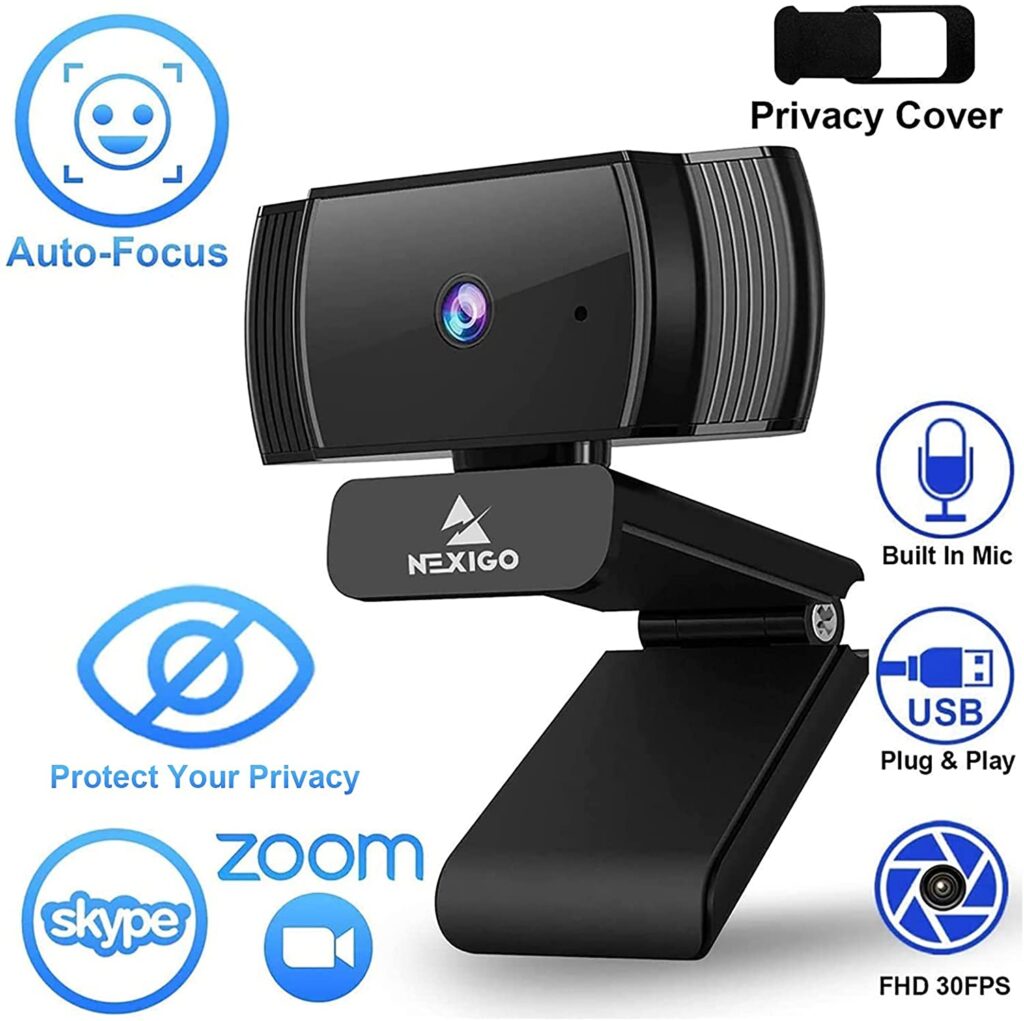 ---
Out of all the webcams on the market, this is a fantastic webcam that comes with integrated software controls.
With a great rating, alongside three innovation awards at CES 2022, purchasing this webcam is always a hit and never a miss for every upcoming content creator.
Key features
It is worth mentioning that NexiGo is one of the leading brands when it comes to manufacturing webcam products of exceptional quality. This is a step-up, but also a more pricey, webcam choice from the N60 series.
The N930AF webcam series is equipped with the best traits of the N60 series with additional features. Its capabilities are excellently suited for almost any background environment and for software such as vtuber maker.
This webcam's automatic focus low light correction software is very customizable and adaptable- you can adjust them manually or automatically, which is immensely handy during gaming sessions.
For a slightly bigger price margin, this camera breathes life onto your screen without your intervention. It is prized for its wide array of uses- from video conferences to streaming.
However, while it is more than ideal for a beginner or intermediate virtual YouTuber, it has a 65° field of view, making it inadequate for capturing bigger backgrounds or streaming with more than one person.
Overall, it's one of the best affordable webcam models if you want to achieve a high level of production quality without having to pay a fortune to outfit your PC with the necessary hardware.
❸ Logitech Brio 4K
---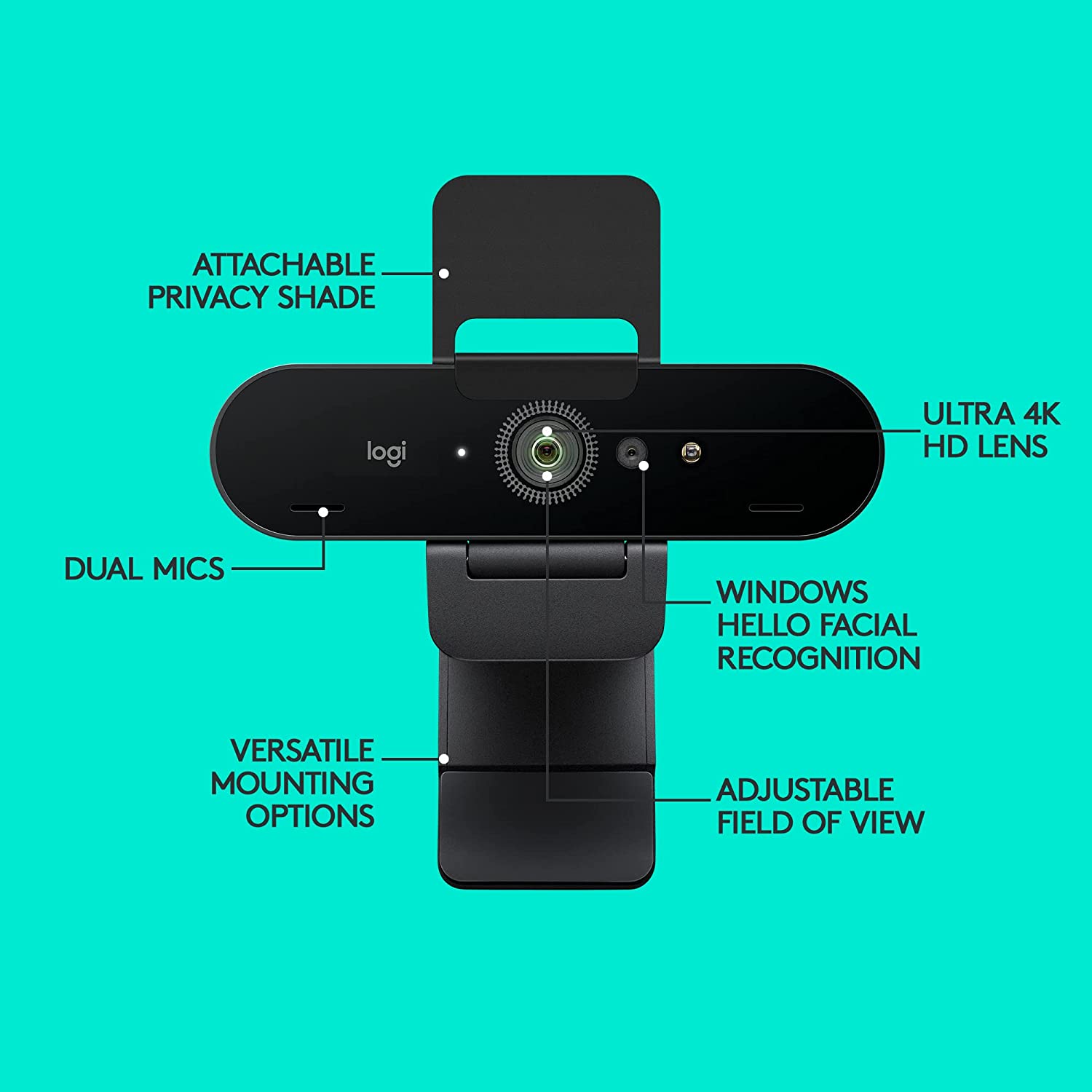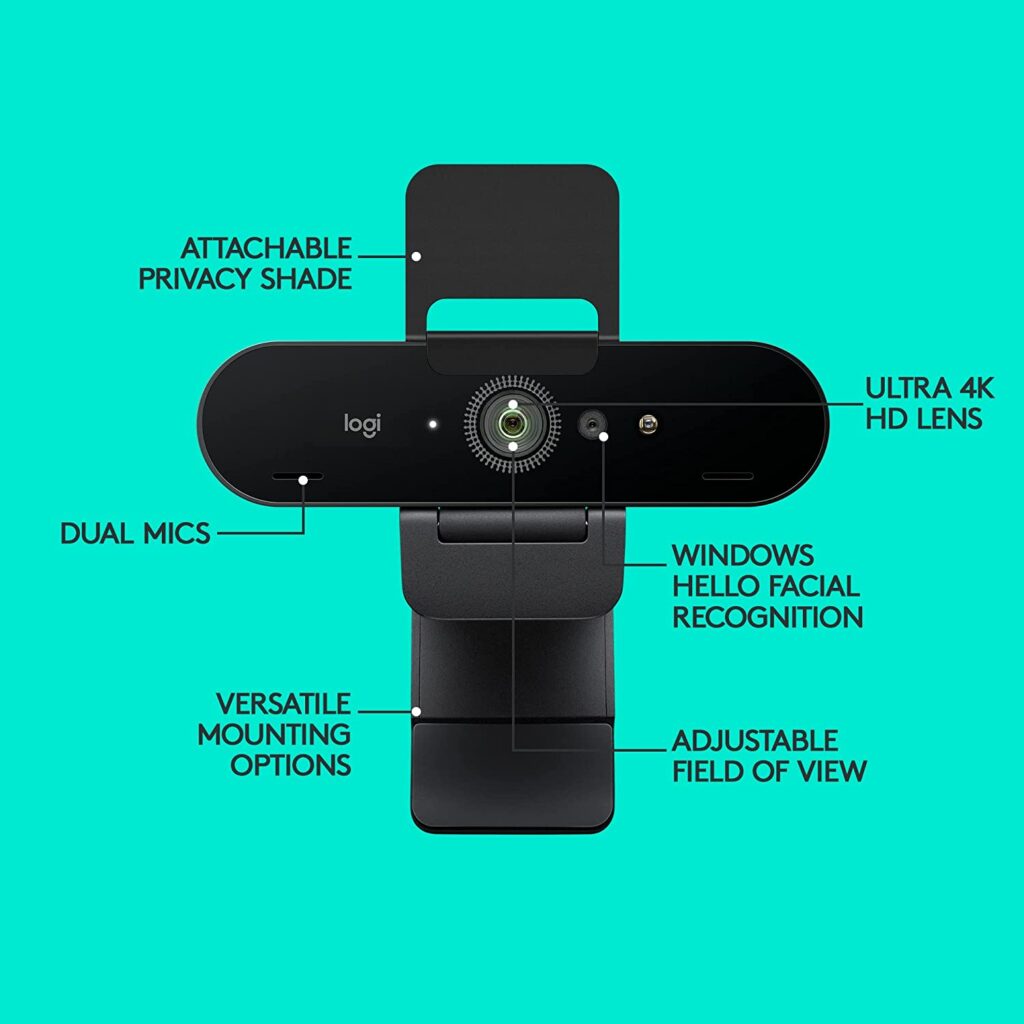 ---
Logitech has gone a long way in terms of camera technology, and this model shows how much that sentence rings true.
This is perhaps the best webcam that you can get in terms of overall resolution video quality. It is a choice for an avid professional, and this is what it comes with;
Key features
The first attribute of this 4k camera that you will notice is the resolution that comes with a 5x HD zoom. As gaming communities haven't yet fully embraced 4K resolution as the standard, often leaving it out for business-oriented video chat sessions, you immediately stand apart with superb camera resolution.
Yet that is merely the tip of the iceberg; RightLight 3 software utilized HDR tech to automatically adjust its settings to changing light conditions, eliminating barely decent lighting backgrounds as an obstacle.
It has dual omni-directional microphones with background suppression technology that outfits your computer with not just an outstanding camera, but also with a great microphone.
It supports a 65/78/90 ° field of view with one of the highest refresh rates in the industry- 90 fps. The image quality is fantastic and it integrates flawlessly with even the best vtuber software available.
This is an example of a camera that can turn your avatar into a real-life anime character while also being unsurpassed in video conferences and calls.
If you search for the best of the best for your stream equipment, Logitech brio might just be what you are looking for!
❹ Razer Kiyo Pro
---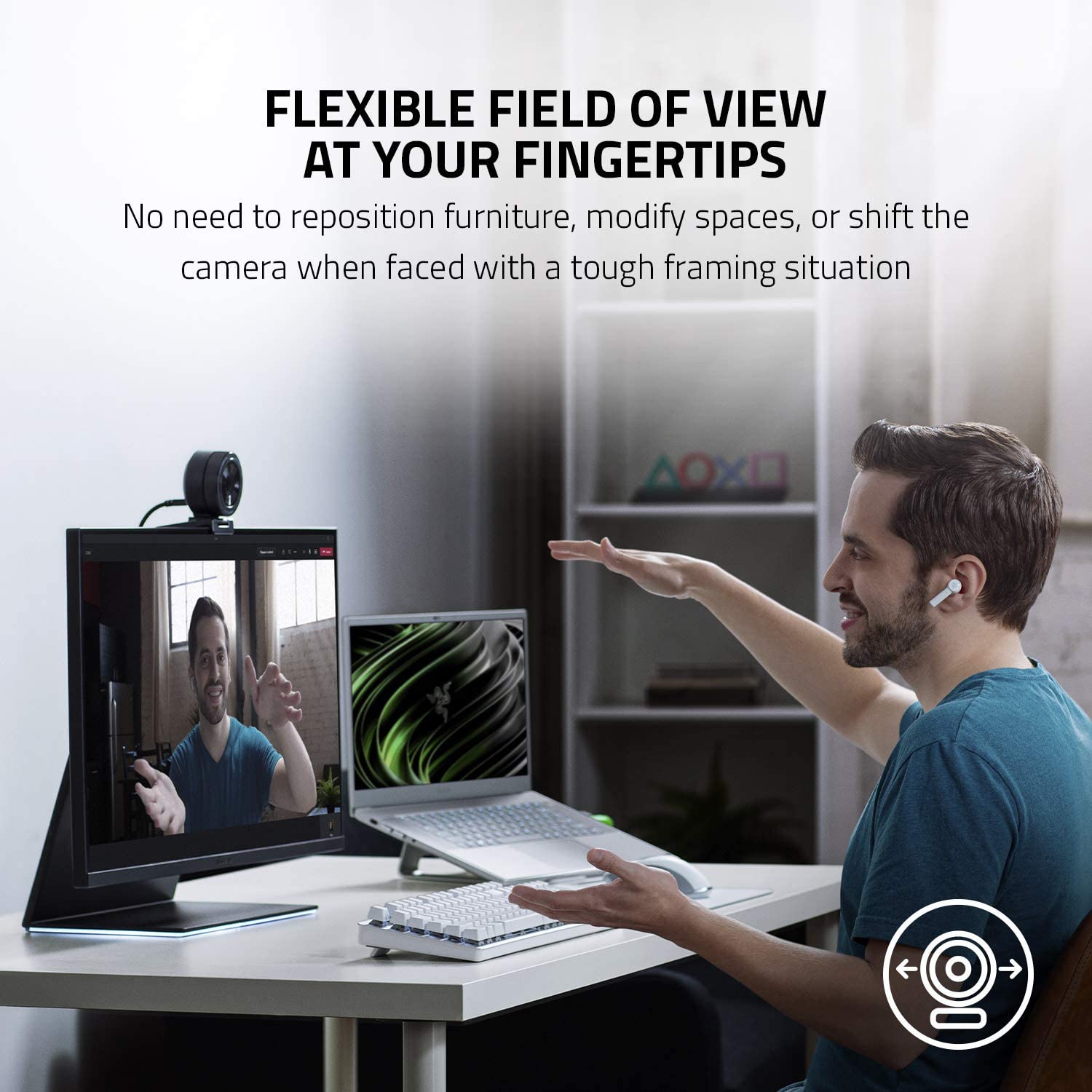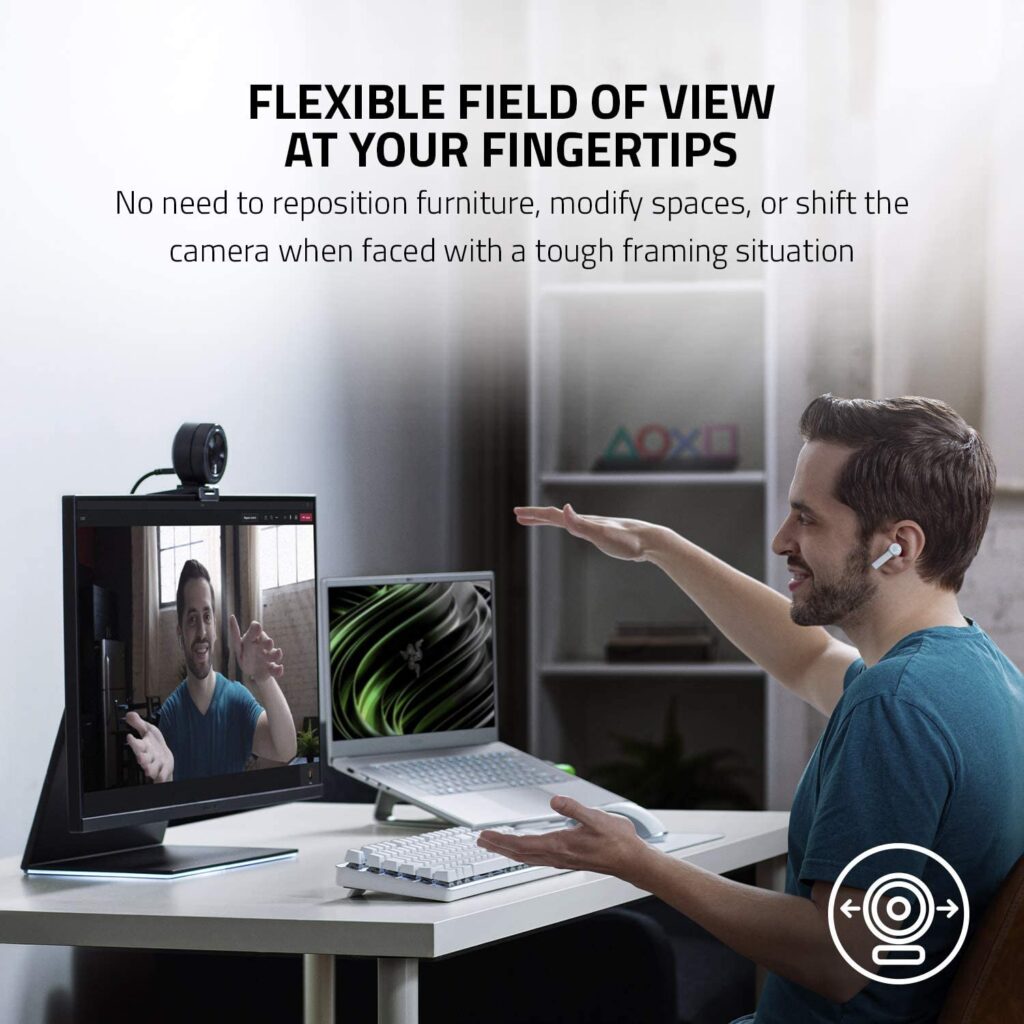 ---
Razer Kiyo pro is a razer webcam that has set industry standards that every virtual YouTuber would LOVE to get their hands on! This is a pro-grade webcam, that can come with an optional ring light to boot.
If you want a high-end product from a dependable brand with a top of the class production series, getting your own model of this webcam is an absolute must, and this is why;
Key features
Many new vtubers often face dilemmas such as these;
"Should I get an expensive camera with the latest hand-tracking software but with sub-par resolution or should I spend money to get my computer a cheap webcam with solid specs but few features?"
Those problems are a thing of the past with this amazing camera. It is second to none in terms of picture quality, vtuber software compatibility, and autofocus motion capture.
Good lighting is always a plus, yet it is not necessary as the adaptive light sensors allow you to capture your best stream moments even in the absence of good lighting.
This webcam is tried and tested with the popular paid version of Facerig, the massively popular stream software that you can use to create your personal avatar.
The Razer Kiyo Pro webcams offer an additional purchasing variation- these webcams can come alongside a ring light, built specifically to accommodate this camera.
Whether you plan to create quality content for your youtube channel, capture your awesome plays for your stream, or find a webcam that excels in every possible category, Razer Kiyo Pro is such a webcam that will never let your high expectations down!
❺ eMeet C960
---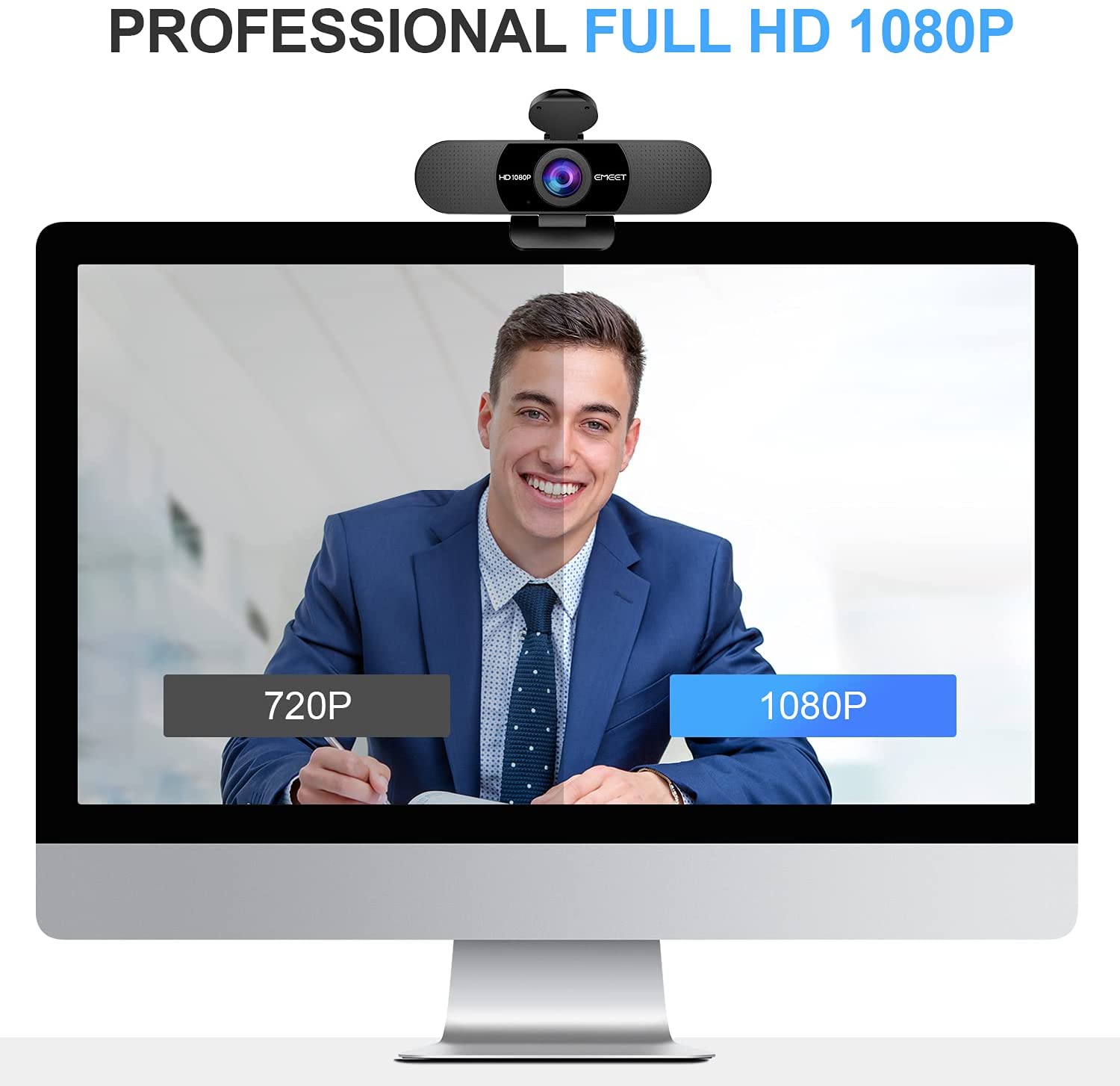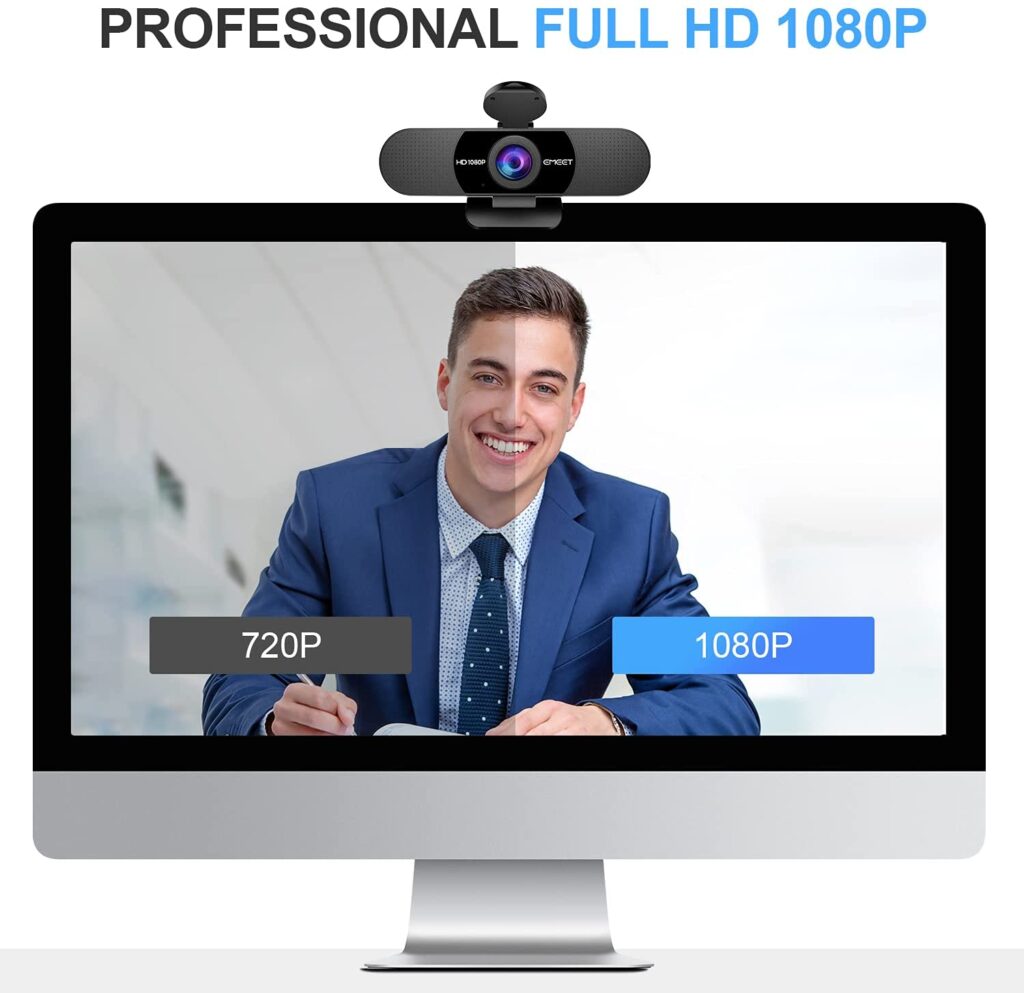 ---
The search for the best bang for your buck is an altogether tricky endeavor, but not an impossible one. The C960 webcam is a camera built with style, quality, and budgetary constraints in mind.
For a minimalistic price tag, the performance offered by this camera is nothing short of impressive for both Zoom conferences, vtuber avatar, and content creation.
Key features
Getting into the streaming hobby is stereotyped as, to say the least, expensive. A prospective vtubers search for the perfect camera could sometimes end with an expensive purchase that is lacking in some regard.
eMeet provides an innovative solution; a webcam with above-average focus, image, and video quality. This camera can help you achieve a satisfying recording quality at a quarter of the price of most professional webcams.
The icing on the cake is the auto low-light correction technology that extends the value of this purchase even further; helping you capture the best plays on your PC's screen while providing crystal-clear picture quality.
It works well with any device and specialized software such as vtuber maker. You can create your avatar and use it within moments just after plugging it into your PC.
Conclusion
Hopefully, this article helped you pick your vtuber camera! And if you are still unsure if these cameras should be your choice, and you want to level up your game, maybe it's time for a DSLR camera that people use to stream. Anyway, that's a thought so feel free to check these cameras as well – they sure are quality products, but they are a bit pricey as well.
Join our Discord Group. Ask questions, team up with fellow streamers, share memes, and more!