Twitch has become the most popular platform for streaming and playing games.
Therefore, many streamers try to be the best in various categories. However, for female Twitch streamers, the situation is a little bit different.
Not only do they have to produce quality content, but also they have to be hotter than the others.
However, the truth is that this ranking based on beauty can be pretty discriminatory and chauvinistic.
So, we have decided to make a list of all the beautiful female streamers without ranking them.
Hottest Twitch Streamers
But, for now, we are focused on the hottest female streamers with the most followers on Twitch.
Our list of the hottest Twitch streamers (in no particular order) is the following:
1. Lilchiipmunk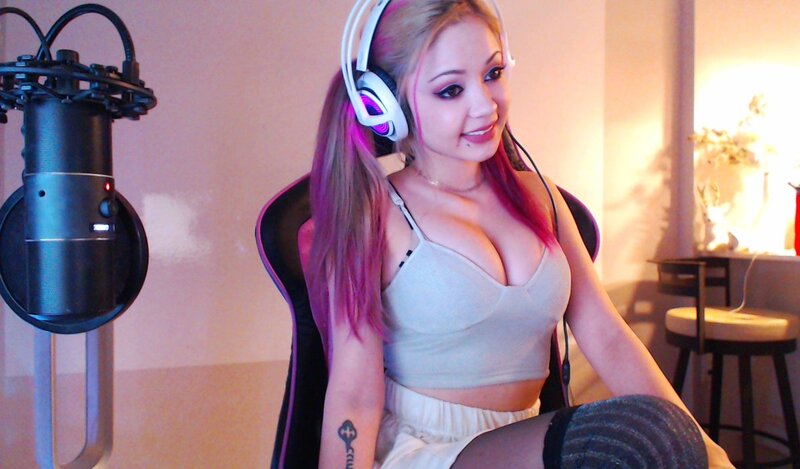 Recent activity: League of Legends
Lilchiipmunk or Caroline is a streamer born in Canada with a pretty interesting life story.
Namely, she is half Vietnamese and half Romanian. Apart from English, she speaks Hebrew too.
She is in a relationship with a streamer Summit1g.
Lilchiipmunk has based her Twitch channel on League of Legends. Moreover, she shows wonderful gaming skills that surely attract more followers.
For now, she has around 400K followers on Twitch.
She is famous for wearing skimpy clothes which have often violated Twitch rules because they tend to show too much of her body.
Therefore, there are rumors that she dresses like that in order to attract more male users, but we (want to) believe that she just feels comfortable in that type of clothes.
2. Djarii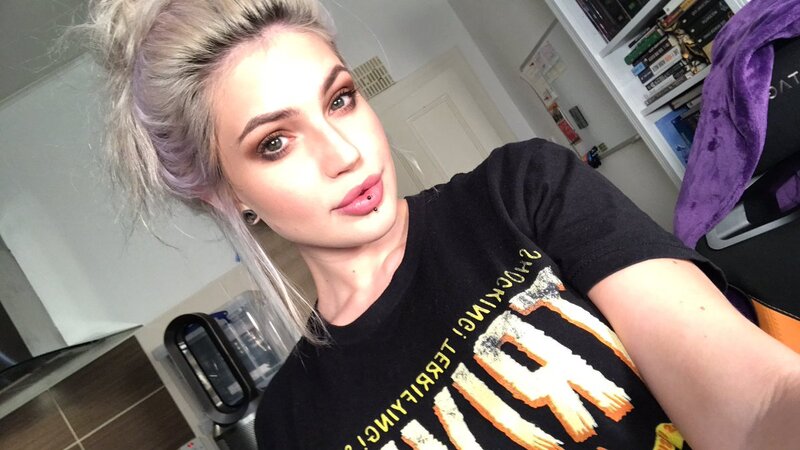 Recent activity: Chatting
Djarii or Sophia is one of the most followed female streamers from the UK.
Although she was born in England, she currently lives in Scotland.
Djarii began her Twitch career by streaming games such as World of Warcraft, Overwatch, and Hearthstone.
However, nowadays, she is more focused on chatting and introducing body art to her followers.
But, it does not mean that she would not come back to gaming content.
We believe that it is very important what she is doing. Namely, she is talking about women in gaming, and how to improve the position of female Twitch streamers.
Djarii also has her Youtube channel, so you can follow her there, as well.
3. Emiru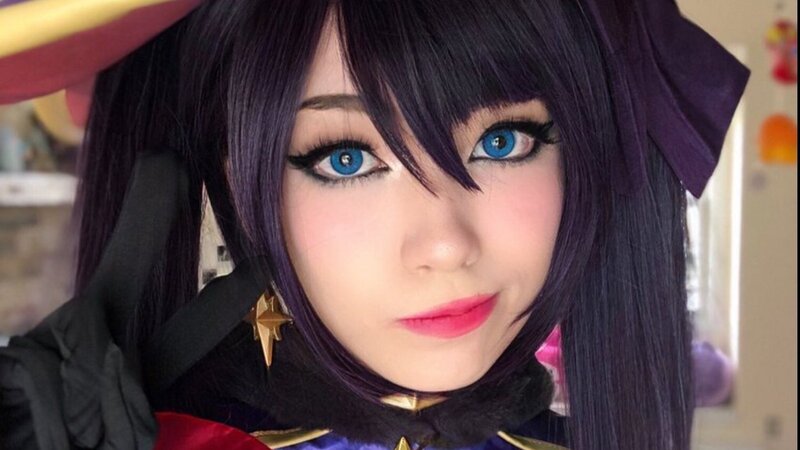 Recent activities: Chatting, Monopoly Plus, and League of Legends
Emiru is a half German half Chinese streamer from Texas.
We can say that our list is generally like a melting pot because there are so many streamers with mixed ethnicities, and Emiru is certainly proving that.
However, we can also see that she has got the best features from both of the nations.
Besides her amazing and exotic beauty, she is famous for playing and promoting League of Legends.
Emiru recently shared her huge problem with followers on Twitch.
Namely, she was worried for a long time that no one wanted to collaborate with her, although she was open to any kind of cooperation. She got no proposals nor offers, so she got terrified for some time.
She was even worried about the future of her gaming career.
Fortunately, after visiting AT&T Annihilator Cup her luck has changed.
Since then Emiru, one of the sexy Twitch girls has made a great collaboration with the popular Twitch streamer called Mizkif and she appeared on One True King Youtube channel, as well.
We are glad that her struggles are over, and that we can again enjoy her chatting and gaming content.
4. Kaypea
Recent Activity: League of Legends
Kaypea or Kelsie Pelling is a Canadian streamer, and one of the Twitch thots, who built her whole career in the gaming industry by playing League of Legends.
She has played Counter-Strike Global Offensive in her high school years, as well, but she is definitely most famous as a League of Legends streamer.
She even played, as a professional gamer, for a team in the Netherlands for some time, but afterward, she decided to become a full-time streamer.
She is one of the Redbull gaming athletes.
When it comes to her private life this friendly brunette has a boyfriend who is also a streamer known as Santorini, two older brothers, and two cats.
She also has a Youtube account, so check out her content there, as well.
5. Chloelock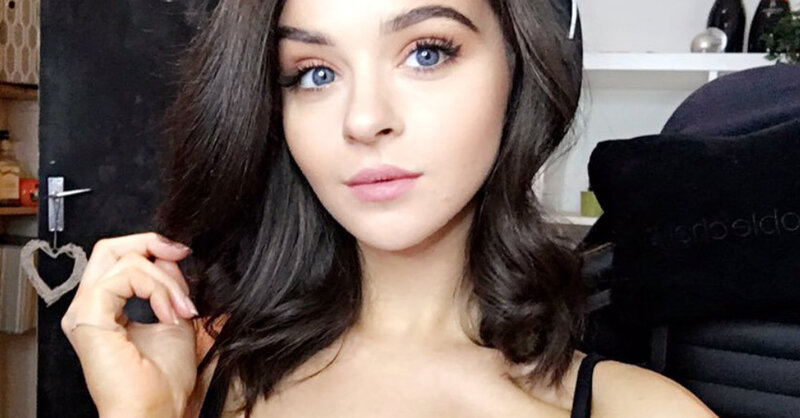 Recent Activities: Chatting and Grand Theft Auto 5
Chloelock is a professional model and streamer from Huddersfield, England, who has around 212K followers on Twitch.
This Twitch streamer even participated in Britain's Next Top Model.
However, what started as a hobby in her spare time now is another profession, and that is of course gaming.
Namely, she started by playing Counter-Strike: Global Offensive, and now she plays games such as GTA 5, Back 4 Blood, and Resident Evil.
She has various social networks. She is active on Twitch, Youtube, Instagram, and a few more.
She even has two Youtube accounts.
The first one she uses as a gamer, i.e. it is full of gaming materials, and the second one is full of exercises, travel vlogs, and various food.
6. Cincinbear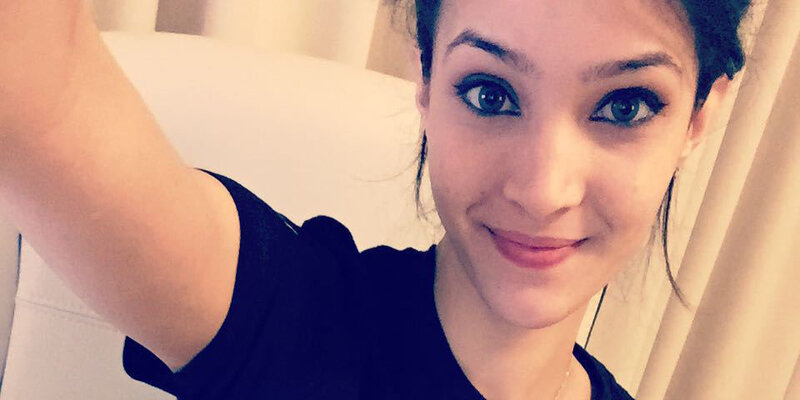 Recent Activities: Minecraft and Chatting
Cincinbear's place of birth is unknown. We know that she currently lives in Maryland, USA.
This American Twitch streamer has around 472K followers for now.
She has started her career on a streaming platform in 2014. At that time she was mostly streaming games such as Counter-Strike: Global Offensive and World of Warcraft.
Cincinbear or Cinthya is also an avid cosplayer who even sells her posters online (they are available on her website).
Cinthya fans also remember controversies about a few live streams of hers in which she criticizes people who are depressed, claiming that depression is stupid.
However, that statement is even more wicked when we bear in mind that in her real life, she almost committed suicide at one point.
But the epilogue is that Cynthya said that she was sorry, and she officially apologized to the Twitch board and gaming community.
Cinthya, who is one of the hottest Twitch streamers, was also involved in various nipple-scandals when she intentionally showed her nipple in her streams.
Therefore, Twitch often bans her.
Anyways, we love Cincinbear because you never know what to expect!
7. Tarababcock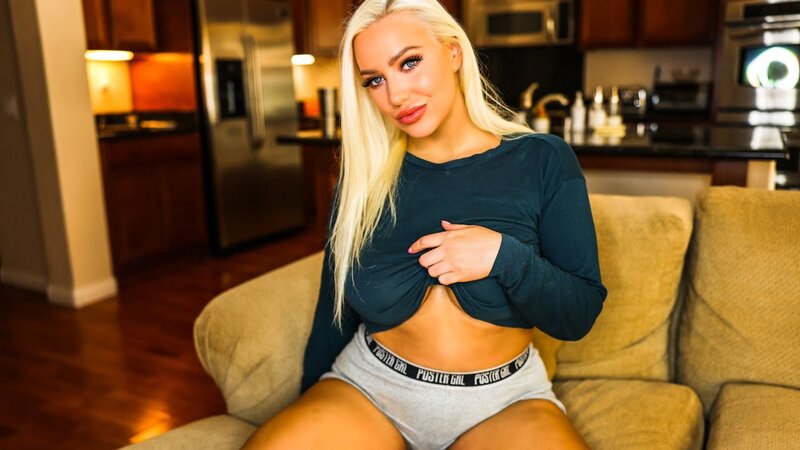 Recent Activity: Dark Souls III
TaraBabcock is a female Twitch streamer from Seattle, USA.
She has been streaming on Twitch since 2012 and has gathered around 191K followers.
Nowadays, she occasionally streams Dark Souls, but at the same time, she has two Youtube accounts-one for gaming, one for vlogging.
She claims that her all-time favorite game is Super Mario Bros. 3, but she also loves games like Mortal Kombat and Assassin's Creed.
8. Pink_Sparkles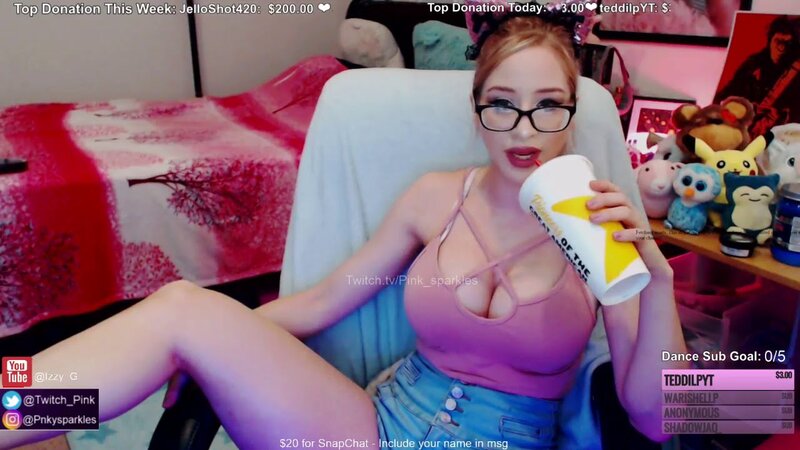 Recent Activity: League of Legends
Pink Sparkles is not only one of the hottest Twitch streamers but also one of the most popular female Twitch streamers with around 1.1 million followers.
Although almost 1.1 million Twitch users follow her, there are not too many pieces of information about her.
Some say that she was born in Poland, and some that she worked in Poland, but was born in Canada or the USA.
However, we would stick to the theory that she is from the USA.
She is well-known as a League of Legends full-time streamer. But we expect her to stream other games soon, as well.
For example, in the past, she used to stream games like World of Warcraft and Fortnite.
Overall, we can conclude that she is hard-working and very popular.
But, at the same time, this gamer girl often faces bans for provocative behavior on Twitch.
However, we are sure that it is only happening to raise some eyebrows and reactions, after all, it is show business, isn't it?
9. STPeach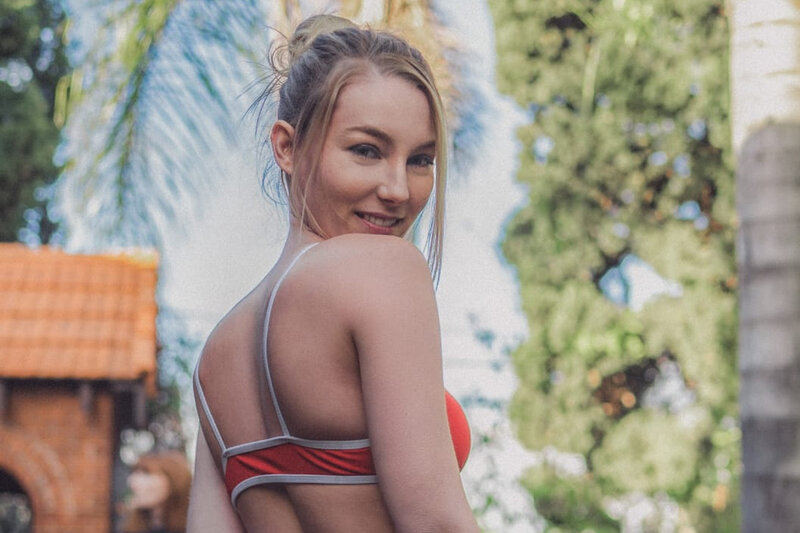 Recent Activities: Chatting and Hollow Knight
Another hot and popular female streamer, STPeach has around 1.1 million followers.
She has been diligently streaming on Twitch since 2015.
She plays Counter-Strike: Global Offensive and League of Legends from time to time, but now she is more focused on fitness and chatting than on gaming itself.
Like many other streamers, she also posts vlogs about traveling and her real life.
This girl promotes equality and a better position of female streamers, as well.
Unfortunately, she is often the target of insulting comments and even physical threats.
We all hope that the gaming industry, streamers, other gamers, and responsible persons will protect and support her because her struggle is for the benefit of the whole community.
You can follow her, and show some support on her Twitch, Youtube, Instagram, Twitter, and Snapchat accounts.
10. Deernadia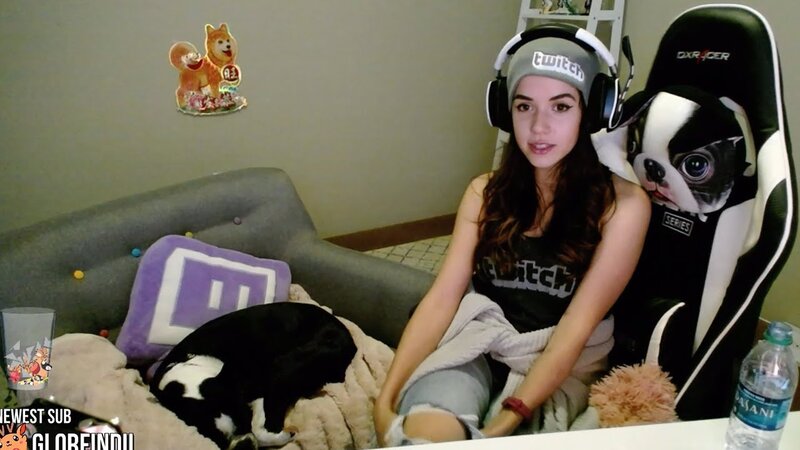 People who follow Twitch diligently, have heard about Deernadia a lot in the past.
This, once very promising, the American streamer has literally vanished from Twitch in the last few months.
She is half Italian and half Venezuelan and was often streaming Hearthstone and LOL.
We know that she also likes Mortal Kombat.
She has been on Twitch almost since its beginnings, and her leaving came as a shock.
However, we believe that this is only a short break and that she will be back on the gaming platforms to show her gaming skills once again.
Moreover, she has around 210K followers which is a big motif for a huge comeback.
11. DizzyKitten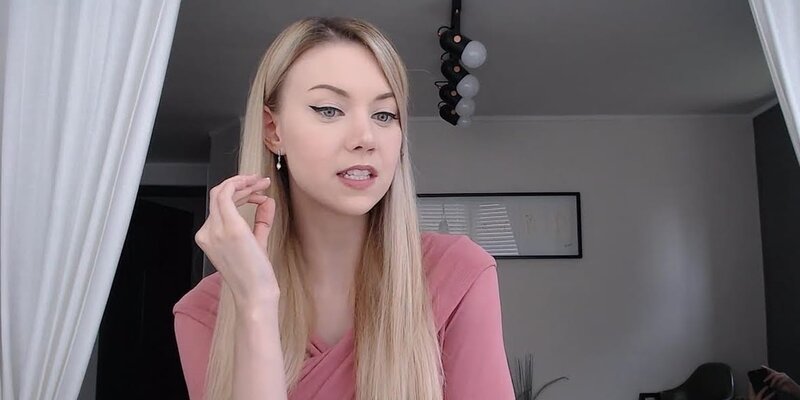 Recent Activities: Chatting, New World, and Cooking Simulator
DizzyKitten is one of the partnered female Twitch streamers who comes from Arkansas, USA.
She has been creating Twitch streams since 2013. Dizzy has around 658K followers for now.
However, she streams regularly, so it is a question of time when she will join the most popular hottest streamers who have around million followers.
Like most gamers, she streams a variety of games.
Some of her favorites have been Diablo III and APEX Legends. Moreover, according to some social media channels we have found out that she plays Hearthstone and that she has created Warcraft streams.
However, we do not know what games she will stream next. Everything is open when it comes to this beautiful streamer.
12. Jaycgee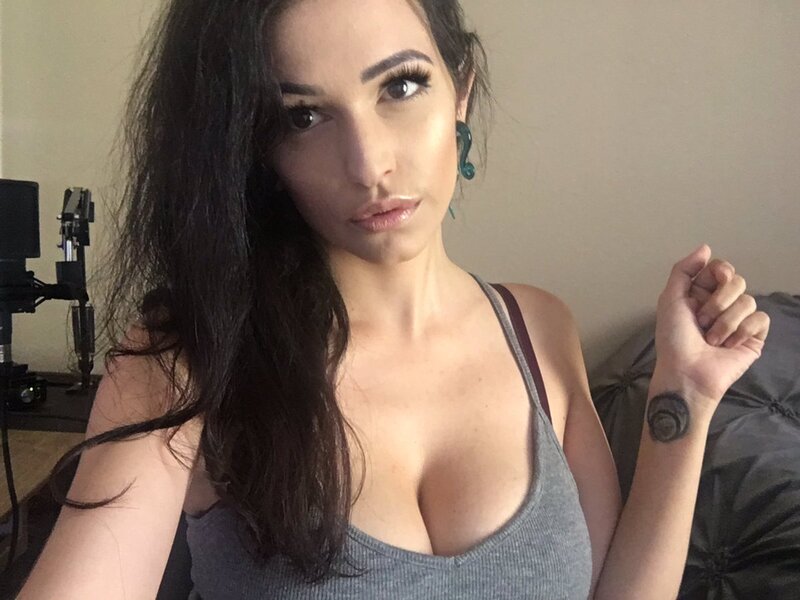 Recent Activity: Chatting
Beautiful Jaycgee or Joelle Grieco comes from Nevada, USA. She has around 135K followers.
She mostly prefers to chat with her fans, but she also likes to play various games from time to time.
She loves games such as Minecraft, League of Legends, Summoner's War and Dead by Daylight.
Apart from the streaming job she is active on Instagram too, where she posts attractive pictures.
13. Amouranth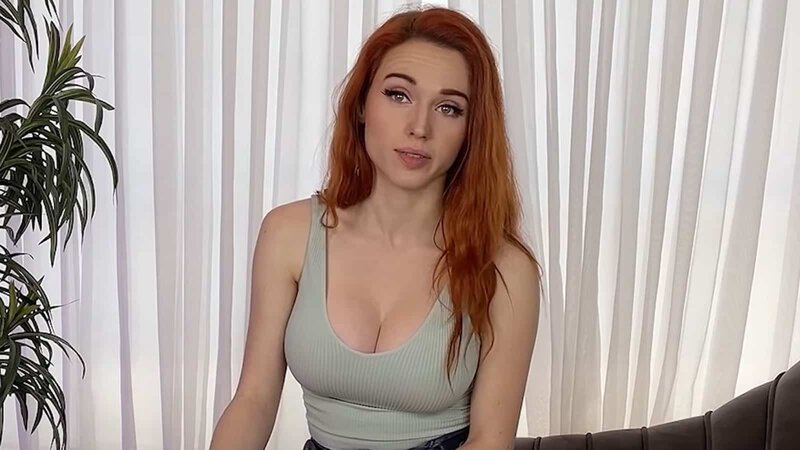 Recent Activities: Chatting
Amouranth is an American Twitch streamer, who has an astonishing number of 4.6 million followers.
Her net worth is estimated at $3 million.
She is active on various platforms where she is followed by millions.
Amouranth or Kaitlyn Siragusa is also a cosplay lover and costume designer. Moreover, her work when it comes to costume designing has caught the eye of Houston Ballet and Houston Grand Opera.
Surely, her most famous cosplays are Harley Quin, Wonder Woman, and Catwoman.
When it comes to games for streaming, she has occasionally streamed Pokemon and Overwatch.
However, this streamer tends to be provocative, and therefore she has been often breaking the community rules on Twitch.
Amouranth is well known among ASMR lovers, as well because she produces ASMR content almost every day.
She creates quality content, she earns well, and we simply cannot wait to see what this gamer/creator has next to offer.
14. Alinity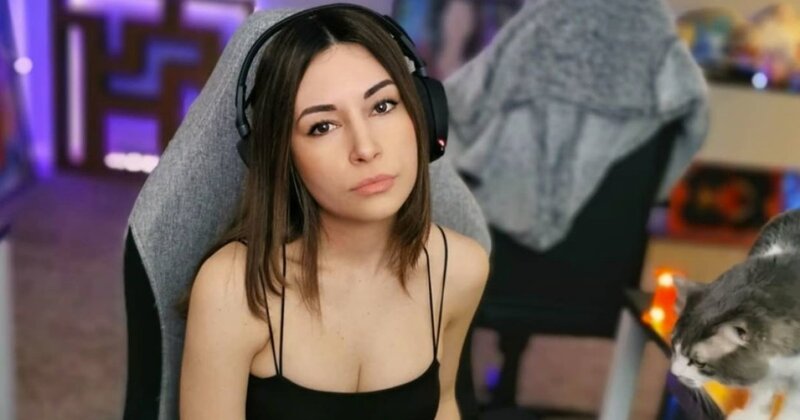 Recent Activities: Chatting
Yes, we know. We are making your choice of the hottest streamers even harder…
However, we do believe that this Colombian-born streamer has to be among the top ones.
Alinity has around 1.4 million followers and creates various content.
Namely, she wanted to create a gaming account, she even joined an e-sports league team, but after some time she turned to chat.
Really, she was a true, full-time gamer playing games such as World of Warcraft.
However, nowadays, her fan base is used to seeing her getting various bans because of disrespect of nudity rules.
Another famous scandal of this female streamer is when she acted pretty abusive towards her cat.
However, that affair is now bygone, and Alinity is now commenting on various topics such as TV Shows, gaming setups, etc…
15. ImJasmine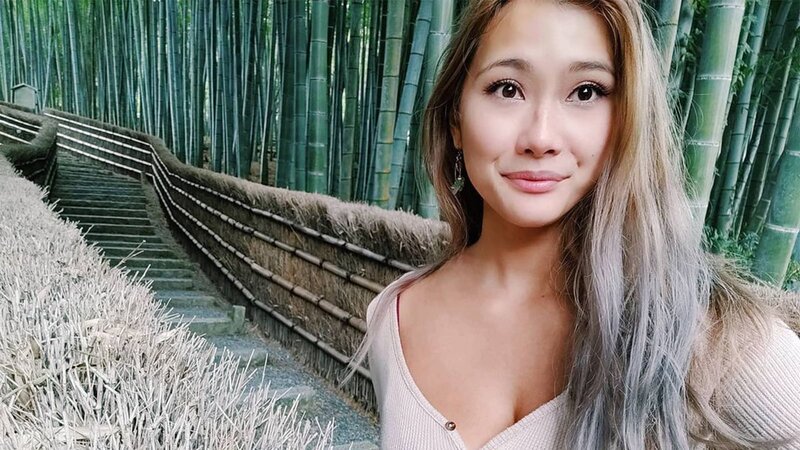 Recent Activities: The Ascent and Jump King
Here, on our list, we have had various stars from various countries, and we would like to keep it that way.
Therefore, it is time for a Canadian-Vietnamese representative named Jasmine Vo.
She is a streamer who is mostly focused on streaming everyday life situations, vlogs about traveling, and various other topics.
As we pinpointed above, she has recently played Jump King and The Ascent.
Unfortunately, Jasmine is famous for a few bad events, as well.
The most terrible one is Jasmine's experience from Japan when a man tried to harass her.
That has shown us that there are still problems in societies around the world that need to be tackled.
Popular gamers such as Jasmine can share their experience and gradually improve things.
16. Melina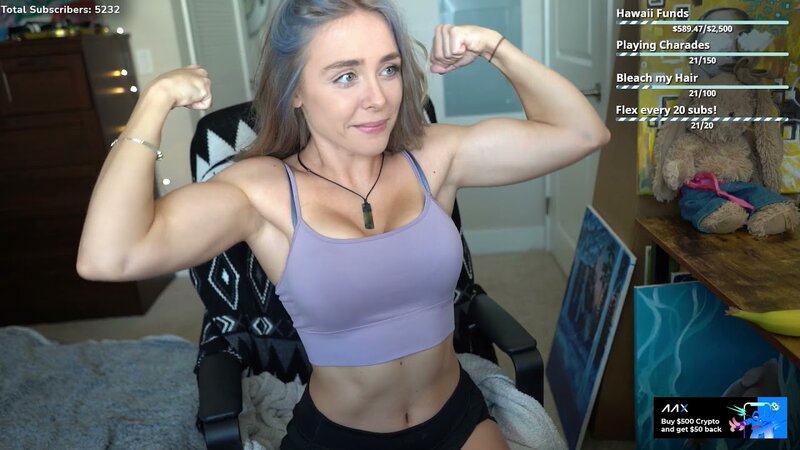 Recent Activities: Chatting
Melina is a Swedish streamer, who has around 750K followers.
She is well-known because of her streams where she discusses situations from everyday life, gives advice on relationships, or simply chats with her audience.
Melina has beautiful blonde hair and blue eyes. However, she likes to change the color of her hair often.
She does not have her main game for Twitch.
Therefore we recommend her streams to those who like to listen to something like her own entertainment show about everything.
Trust us, she is great.
17. ItsSky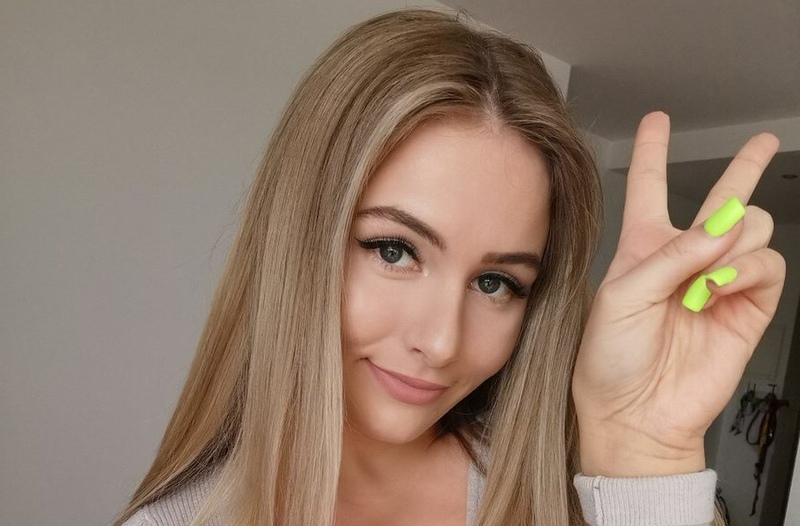 Recent Activities: Overwatch 2, Minecraft, Apex Legends
Lithuanian streamer Aiste, better known as ItsSky, has gathered 245 000 followers on her Twitch account, and she seems to be growing all the time.
She became famous for playing Minecraft and Apex legends and tends to stream at least 2 to 3 times a week.
Aiste has been interested in video games since she was a child, so Twitch streaming was a great way to monetize her passion.
Although she started her career on Youtube, Aiste is dedicated to her Twitch channel, and sometimes you can catch her streaming 7 days in a row for 5 to 6 hours.
She does Just chatting streams and mukbangs on the weekends, which are also very popular.
18. WaterLynn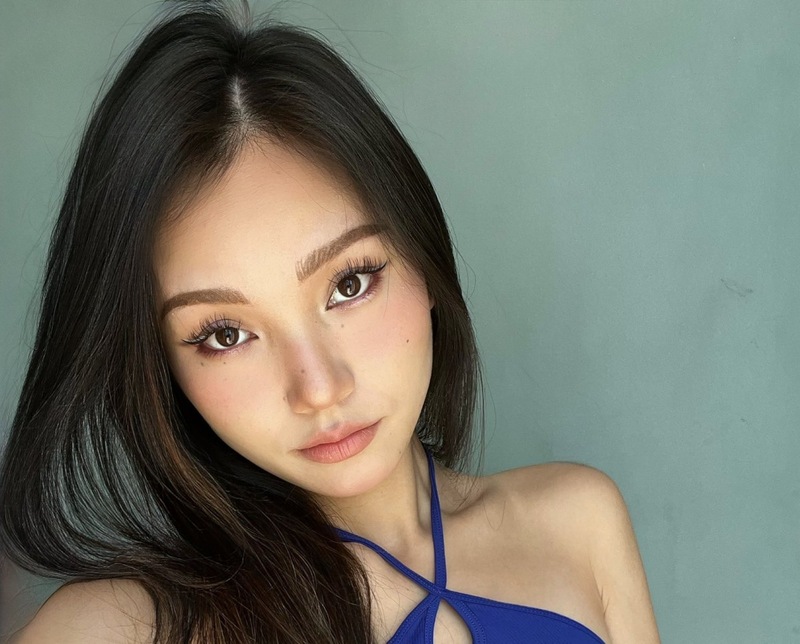 Recent Activities: Just chatting
Water Lynn is a popular American stream and Instagram model with almost 135 000 followers on Twitch.
She is known for creating streams almost daily and taking her followers through all parts of her life.
Water is focused on lifestyle content, but you will also hear her talk about wellness and her modeling career.
She is fond of fashion and beauty, so she tests out many popular products on her streams, which her audience seems to be enjoying.
Water claims her Twitch channel to be the best place for chill hangouts and chats, and she has managed to grow significantly without streaming any games, which is rarely the case on this app.
19. InvaderVie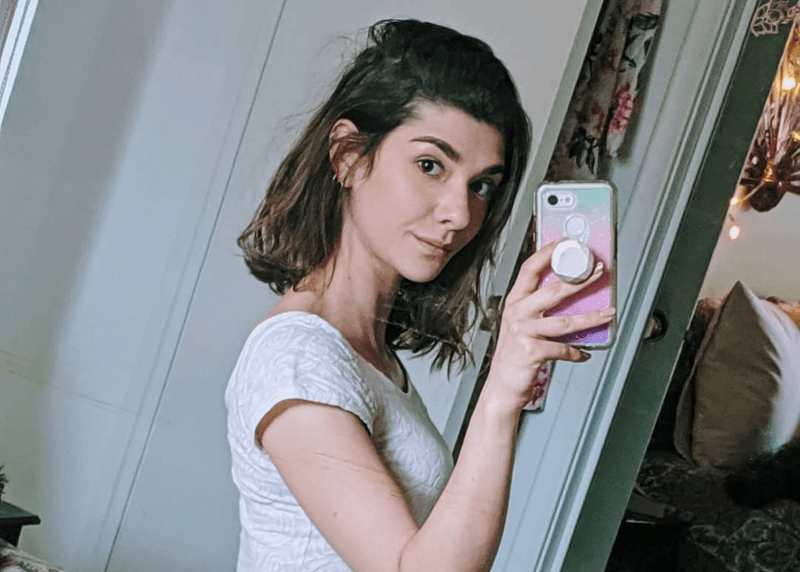 Recent Activities: Animal Crossing, Cyberpunk 2077, The Mortuary Assistant
InvaderVie is a famous Canadian Twitch streamer with 325 000 followers who has never revealed her real name.
She is around 30 years old and has talked about her Ukrainian and Portuguese genes, but she never revealed more about her family.
Although she kicked off her Twitch career by streaming Legend of Zelda and Animal Crossing, her latest streams mainly focus on chatting with her community, playing the ukulele, and cosplaying.
InvaderVie streams at least 2 times a week, and her streams can be pretty long when there are a lot of fans watching and interacting with her.
However, there are a lot of controversies surrounding her, especially because she called out all of the regular viewers who were not subscribing to her channel or sending her money on Twitch, which made her look too arrogant and pushed away a lot of viewers.
20. KandyLand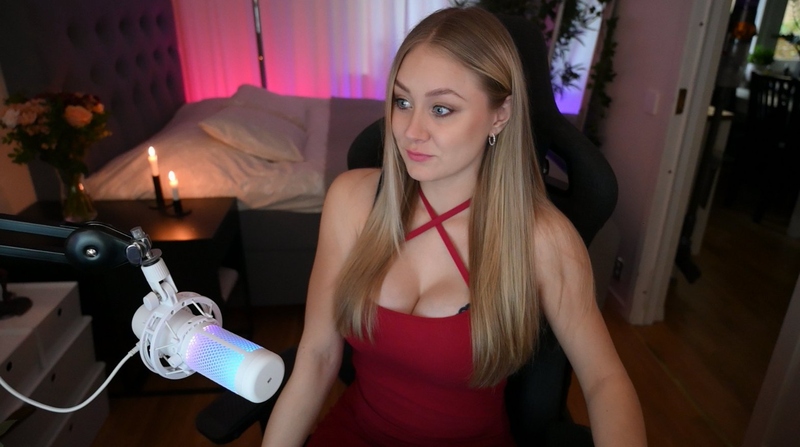 Recent Activities: Teamfight Tactics, League of Legends
Emma Carlson, better known as KandyLand, is a Swedish Twitch streamer known for her consistency, and you can find her streaming almost every day.
KandyLand spends a lot of time playing Teamfight Tactics and League of Legends, trying to rank as high as possible.
Since she is streaming every day, you will be able to find out a lot of details about her private life too and watch her making music and cooking, which seem to be her favorite hobbies.
She has more than 450 000 followers on Twitch and tends to stream for at least 4 hours daily.
21. Pokimane
Recent Activities: Among Us, Just chatting, Fortnite
Pokimane is one of the most popular female creators on Twitch, with more than 9 million followers.
Imane Anys, better known as Pokimane, is known for her Morrocan-Canadian descent, and she started streaming almost 10 years ago.
During her career, she has won several awards for the Best Twitch streamer of the year, and Forbes included her among the 30 most influential people in gaming under 30 years old.
In September this year, Pokimane revealed that she would be taking a step back from Twitch because she needs to focus on her mental health, so she is streaming only when she feels like it.
Pokimane has mainly switched to chatting streams and interacting with her audience.
Pokimane also decided to focus more on lifestyle content and filming her daily life, so her gaming career is on hold for some time.
22. TinaKitten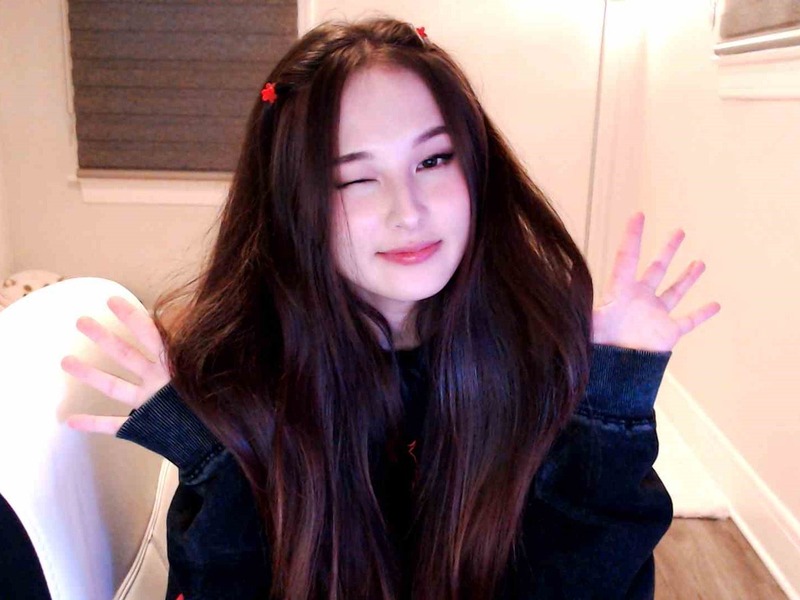 Recent Activities: Among Us, World of Warcraft, Just chatting, Valorant, Minecraft
Tina Kitten is a streamer from South Korea who has more than 1.3 million followers and at least 60 000 views on all of her Twitch streams.
She is 24 years old, and although she became famous for streaming World of Warcraft and Minecraft, she also streams all the newest games the moment they come out.
Tina also has very popular Just chatting streams through which she connects with the audience, and you will see her talking about her interests or creating art for hours while interacting with her fans.
In the past, she has also won the Among Us championship, being one of the rare females to achieve this.
She doesn't stream daily, but when she does, the streams can last up to 8 hours.
23. Sydeon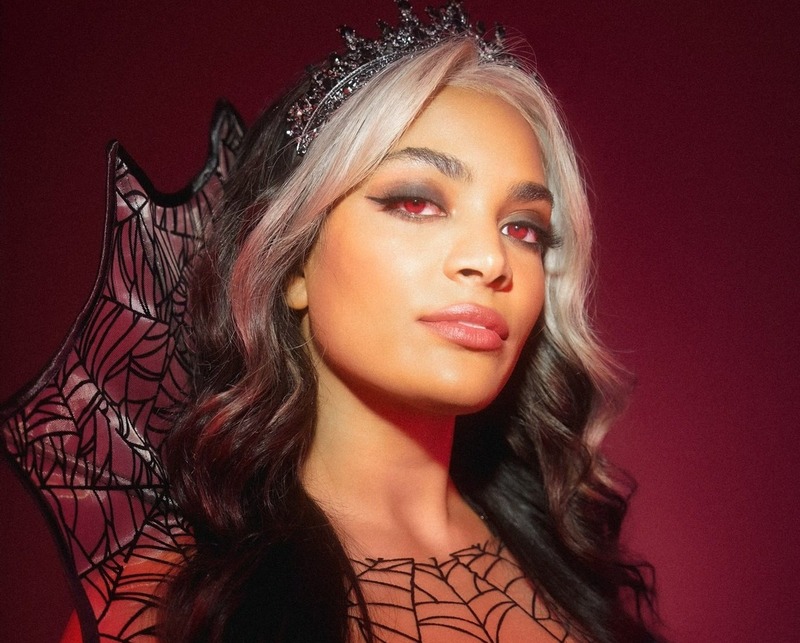 Recent Activities: Just Chatting, Valorant, Overwatch 2
Sydney, better known as Sydeon on Twitch, is a pretty popular female Twitch streamer who has gathered almost 320k followers on this platform.
She started using Twitch under the name Neytiri inspired by the Avatar movie, but since it was hard for her followers to memorize it, she switched to Sydeon in 2020.
Sydney has a loyal following that enjoys her Just chatting streams, but she is also known for streaming Valorant and Overwatch, often cosplaying as one of the characters from the game.
She is half-African and half-Swedish, and she has a degree in nursing, so you will hear a lot of funny stories about her time spent in college and living in NYC.
24. ALittleKay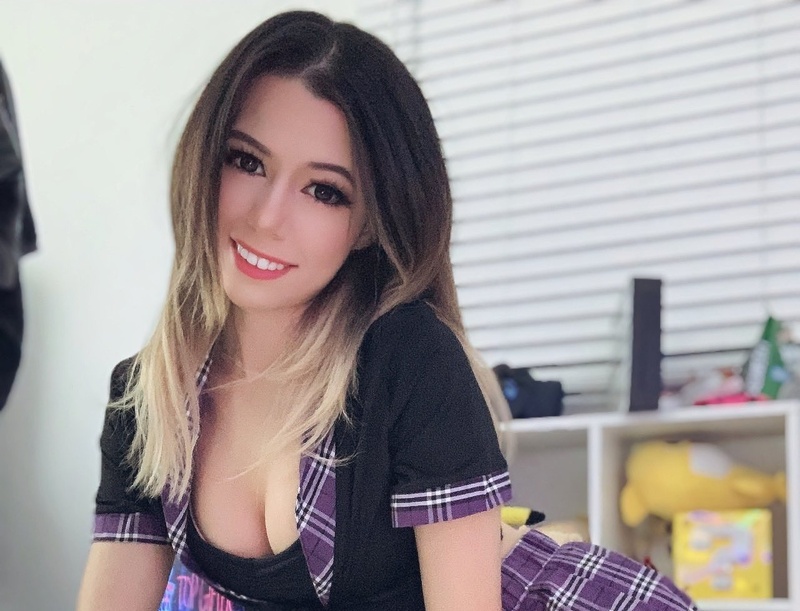 Recent Activities: Just chatting
A Little Kay is a streamer known for her perfect hair and body that enjoys engaging with her followers and chatting about different themes.
She tends to stream games like Minecraft or World of Warcraft from time to time, but she has become famous for her bubbly personality and good looks.
A Little Kay is an official Twitch partner, and she has almost 140 000 followers on her channel.
She doesn't have a consistent streaming schedule, so you will sometimes catch her streaming every single day, and then disappear for a few weeks until she feels like talking.
25. AriGamePlays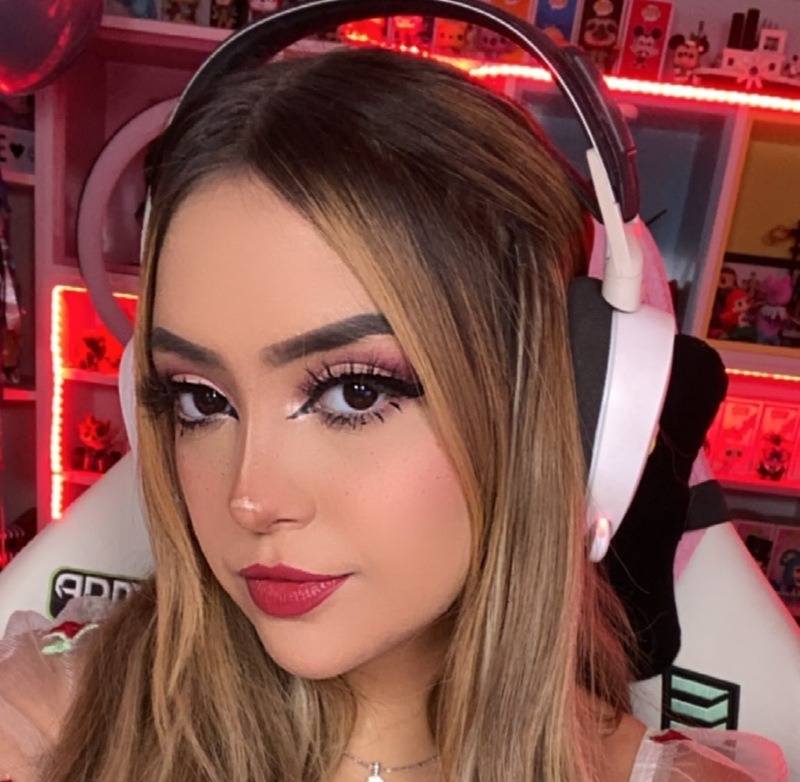 Recent activities: Just chatting, Minecraft, The Closing Shift
Abril Alonso, better known as AriGamePlays is considered one of the hottest Twitch streamers, and she has over 5 million followers on this platform.
Ari started her career on Twitch by streaming games like Minecraft and Among Us, but people fell in love with her looks and personality, which made her blow up on the platform.
Although she got banned a few times from Twitch and even switched to Facebook gaming at some point, a year ago she came back to this platform and she streams at least 3 times a week.
She streams a lot of chatting videos but also plays some of the most popular games like The Closing Shift and Travel & Outdoors.
26. KittyPlays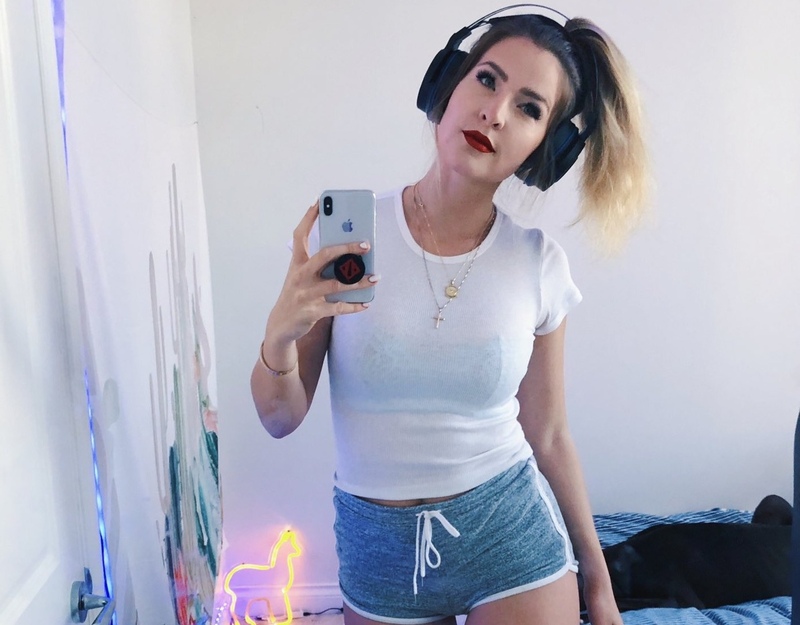 Recent Activities: Just chatting
KittyPlays is a Twitch streamer with 1.1 million followers, which makes her one of the most successful female streamers on this platform.
Although she started her Twitch channel when planning on becoming a doctor or a surgeon, she quickly decided to make gaming and Twitch chatting her main job.
Kristen is also using Instagram and Youtube, so her Twitch channel is a space where her fans can get to know her better.
Lately, she has been focused on her own entertainment show, Playtime, so you won't see her too much on Twitch, but she will still organize a chatting stream at least 2 to 3 times a month.
27. Hyoon
Recent activities: Overwatch 2, Pokemon Colosseum, Pokemon Stadium
Heeyon Kang, better known as Hyoon, is a Korak-American streamer who has almost 220 000 followers on Twitch.
She became famous for streaming Pokemon games before they were even popular.
Heeyon streams at least 3 times a week, and she loves trying different challenges, so you will see her gaming and trying to rank as high as possible every week.
28. BotezLive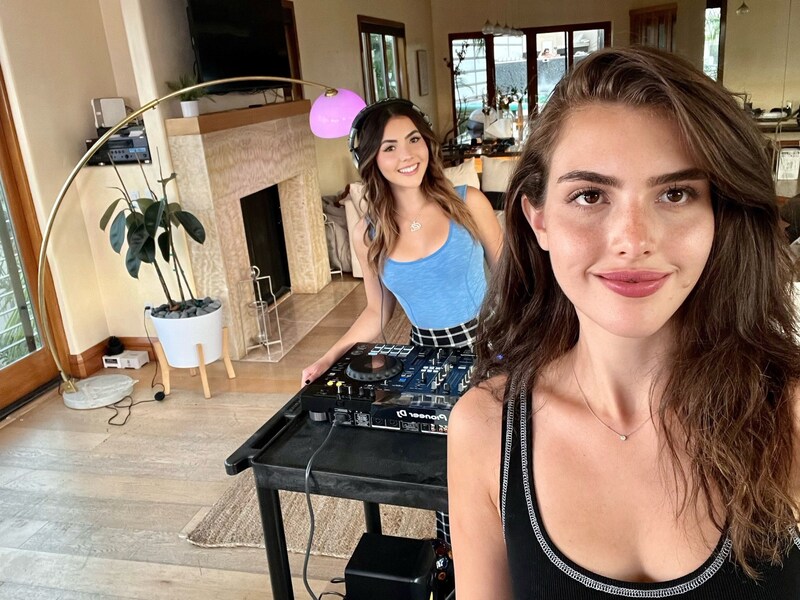 Recent activities: Chess, Just chatting, Fortnite
Botez Live is a Twitch channel with 1.1 million followers hosted by sisters Alexandra and Andrea Botez, who stream themselves playing chess most of the time.
They are big lovers of chess, and they have participated in several chess tournaments across Canada, but you will also see them streaming Fortnite from time to time. Beautiful sisters also love interacting with their loyal followers, so you will see them doing Just chatting streams frequently and just talking about whatever comes to their mind.
Conclusion
This is only a small part of the most beautiful girls in the streaming job.
Unfortunately, we have not managed to write about beauties such as Itssky, NikkiBreanne, Waterlynn, Invadervie, Meowko, and many others, but we hope that we will write part two of this text and include those who are not in this one.
Gamer girls are all around us. They are smart, beautiful, and innovative.
Therefore, they must have a better position in the streaming business.
If you want to check some relevant girls, like Tik Tok thots, we complied a full list of them!