Irrespective of the numerous ways to earn money on Twitch, streamers continue to explore additional revenue sources beyond the site's standard subscription fees and ad placement.
One of the common ways to make more money is by creating an OnlyFans account. This very lucrative method enables admirers to view exclusive content of their favorite celebrities by paying a monthly subscription.
Wondering which of your favorite streamers own an OnlyFans account? Then, my article about Twitch streamers with OnlyFans is for you!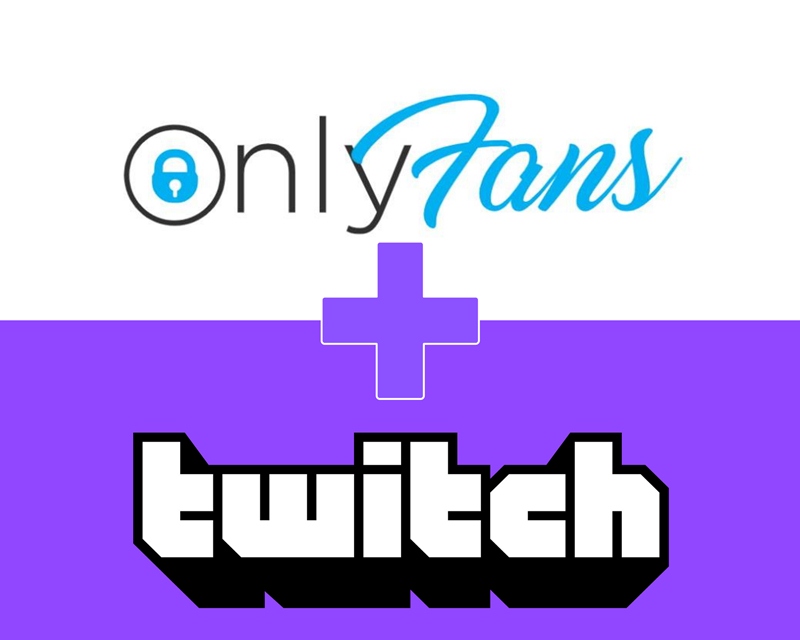 16 Female Twitch Streamers With OnlyFans Account
First on the list is highly successful Amouranth. This astute entrepreneur is one sexy female Twitch star with an OnlyFans account. Amouranth's broadcasts range from different activities like ASMR, dancing, and hot tub streams.
With about 5.2 million followers and an award for Best ASMR Streamer in 2022, it is no wonder how Amouranth can attract a lot of views for her video clips.
However, on her OnlyFans, she entertains viewers with exclusive sexual content. You just need to pay a monthly fee of $14.99, or a reduced rate for several months, to gain access to her premium page.
Since Alinity created her Twitch channel in 2012, she has gained millions of viewers and is now one of the longest-standing and most popular streamers.
Fans enjoy seeing Alinity stream hot tub sessions on Twitch. It even made them more glad that she has an OnlyFans account where she posts explicit sex videos.
This Canadian broadcaster gained some popularity from her cat-throwing scandal in 2019, but she certainly seems to have advanced since then.
You can sign up for her OnlyFans for $10 a month or a deal of three or six months.
Mia is one streamer who seems to have had a bit of experience before starting on OnlyFans. She was an award-winning film star before becoming a Twitch star. Hence you can be sure of premium professional sexual content on her OnlyFans. Interested viewers can subscribe to see nude and sexual content on her page for $9.99 a month.
Mia is also skilled in playing quite some games like Dead by Daylight and World of Warcraft. Best believe her streams are always fun to watch.
Sukiyuki3 is a Hawaiian streamer that entertains thousands of viewers with various strategy games, RPGs, and simulations. She's also a huge fan of Legend of Zelda and simply spreads good vibes.
In addition to streaming, Sukiyuki has an OnlyFans account where fans get to see her lewd, spicy pictures and video clips. Although she doesn't post entirely nude visual media, it is still really private media. You can get access to her posts for $9.99 per month.
xoAeriel is a Twitch girl OnlyFans offers that has gained popularity through her Just Chatting streams, IRL, hot tub, and pool video clips. Viewers simply enjoy the variety of content she streams. 
Additionally, fans get to see more of her by subscribing to her OnlyFans at a fee of $19.99 per month. Or by taking advantage of the multiple-month bundle discount. 
Foxenxin is one Twitch streamer that ASMR lovers should not miss out on. She entertains viewers with many ASMR videos, Just Chatting clips, and some yoga on her good days.
However, she's also on OnlyFans, where she posts lewd visual media. With $9.99 a month, fans can get permission to view her content.
Corinna Kopf is a Twitch star who made a name for herself by working with well-known YouTube celebrities like David Dobrik. She acquired a contract with Facebook after becoming successful on Twitch in 2019 while playing Fortnite. She has since returned to Twitch, where she primarily broadcasts gambling.
Additionally, she owns an OnlyFans account where she shares semi-naked and obscene content. The subscription cost is $14.99 each month, or you can save money by purchasing a multi-month subscription package.
With over 60,000 viewers, Corinna makes up to a million dollars every month.
Malinkaa98, also known as Alina, is a Twitch streamer that posts on OnlyFans. She broadcasts various content, including ASMR, IRL, Just Chatting, and dancing videos.
For more exclusive clips from Alina, admirers can subscribe to her OnlyFans for $20 a month. She posts lewd photos and video clips to the delight of her viewers.

Victoria is a well-known streamer and gamer with some of the best cosplay skills. Her one-of-a-kind content earned thousands of followers who excitedly anticipate each new image or video she releases. Thankfully, she releases new content every day, including pictures of her most recent cosplays and live broadcasts where viewers may talk to her in real-time.
You can be sure of premium content when you subscribe to Victoria's OnlyFans account for just $3 per month.

Lucy is a streamer from the United States who enjoys playing strategy games like Civilization V and first-person shooters like Call of Duty on Twitch.
Like other gamers on this list, Lucy also has an OnlyFans profile where she posts exclusive content for fans for $3 per month. In addition, subscribers to her page can get early access to prizes and exclusive character codes for a selection of games.
New Zealand-born streamer Rosalia is famous for her eccentric attitude and great sense of humor. With such a fun personality, it is not surprising that she draws a large audience. Rosalia's OnlyFans account is available for only a token -$3 per month. She broadcasts at least every week and releases new content every day.

Lola is a sexy gamer and cosplay model from a showbiz household. She is among the top gamers on OnlyFans, with over 17,000 Twitch followers and thousands of followers on Instagram and Tumblr. Lola stands out from the crowd because of her exquisite yet excessively revealing clothing.
Her followers get hints of what to expect from her channel through the frequent updates on her profile, which varies from booty selfies in form-fitting attire to full-naked shots while promoting new cam shows. However, only followers who subscribe to her OnlyFans website get access to this explicit content.

Doutzen is a Dutch broadcaster who prioritizes happiness and happy vibes in her streams. 
Although she currently has about 3500 followers on Twitch, it doesn't deter her from frequently streaming on her channel.
To view exclusive footage from Doutzen's channel, followers can pay $3/month to subscribe to her OnlyFans.
Mercedes or Mercy, better known as MissMercyy, does broadcasts that typically feature dance, Just Chatting, and hot tub clips. She is pretty new to gaming but still does a bit of FPS gaming to entertain her viewers.
If you love e-girls, then this one's for you. The subscription cost to her OnlyFans is $10 monthly or $5 off for three or six months packages.

Sasha is an active Twitch gamer OnlyFans has, who entertains her million followers with a bit of League of Legends and N00B streams. She mixes her passion for cosplay with her love of social media to provide fans with gorgeous images and videos they can only view by joining her OnlyFans page.
Her aesthetic makes each image she shares better, which helps her amass more than 11,000 platform viewers. 
Sasha has also discovered a way to set herself apart from other gamers attempting this type of income generation, varying from booty pictures taken in scant clothing to complete naked shots.
Asides from broadcasting and posting nude pictures, Sasha loves to cook, write, and travel around the world to DJ!
Raven is best known for her Just Chatting videos. She also enjoys playing several games, like Split Gate, Fall Guy, Fortnite, World of Warcraft, and Marbles. 
The Texas-based broadcaster has made significant progress since she began streaming in 2021 and decided to take things a step further by setting up an OnlyFans account.
Her profile is a must-visit if you like heavily tattooed girls with a sinister side. You can sign up for $15.54 monthly or save money by purchasing for 6 or 12 months.
Conclusion
In conclusion, hot Twitch streamers join OnlyFans because it is a great platform where they can make more money, even as much as one to ten million a month.
FAQs
What is OnlyFans?
It is a social networking platform where fans pay to view exclusive footage of their preferred models and celebrities. As a result, influencers who have accounts on the site and have thousands of followers can make millions by displaying what the public love to see!
In fact, there are numerous OnlyFans account owners that earn up to a million dollars every month.
Does Twitch allow OnlyFans links?
Although promoting other services like any subscription-based service on the streaming platform is prohibited, you are allowed to upload your social media links under a linktree that includes your registered OnlyFans at the upper end.
To encourage viewers to follow your account, a Twitch stream enables genuine engagement between you and your audience.