Guys, let me tell you something. TikTok is so freaking popular these days that I think I'm gonna find my nana there one day. Hell, I might even make a TikTok duet with her. Just imagine – a TikTok video with your grandma – not OF your grandma, but WITH her. From her own TikTok account. That would be damn viral!
---
Duet videos on the TikTok app are either cringe or hilarious, but in any case popular and viral. There isn't a single person on this planet that hasn't heard of them.
Here is how to duet on TikTok:
1. Play the video you want to duet on TikTok, and click on the arrow or share button,
2. Tap on the duet option,
3. Record your TikTok video, edit it, and add a caption,
4. Upload your duet video.
---
If you want to discover how to duet on TikTok, and get involved in the latest version of having fun online, stay tuned so you can duet away all day long.
TikTok Duets – What Are They?
It is a truth universally acknowledged that the point of TikTok and TikTok videos is to attract more audience and eventually maybe even earn some money.
Many have done it so far.
So the viral videos on the TikTok app are something you need to strive to.
Throughout social media history, every site and platform invested in new features and options, so TikTok enabled the duet feature.
But, what does that mean in practice?
It means that you choose other people's videos in the For You section and you record the same sound that follows this original video alongside.
Once you do that, this original video you've chosen shall appear on the right side of the screen and your version on the left side of the screen. That is, they will be shown side by side.
And, yes – this split-screen version is the typical duet screen.
Once you opt for making duet videos, know that your and the original duet will play at the same time.
Duet on TikTok – Why?
I know you might think it's better your own videos showing only you singing, dancing, and/or lipsyncing.
But, the whole point of these networks is to socialize.
Accordingly, let's say you see other TikTok users sing a song terribly and you are sure you can do it better.
Be bold and sing a duet – challenge them to a battle.
But, first, be absolutely sure that your own video and your own sound are better than everybody else's.
Ok, the first thing such a TikTok duet will do is cause a reaction from the user whose video you choose to duet.
This other person might be entertained or they might feel challenged.
Both of these are good for you – the result is increasing the number of followers and likes for your own videos.
If, however, you ain't that bold to make a duet video with a stranger, you can get your friends involved and make a duet with any of them.
Such a video is always a better option due to the natural flow of the content.
Your own duet made like this will surely prompt more people to start following you.
And, if your TikTok video in the form of a duet is great, you might get invited to duet with others which will launch you to stardom.
Now, finally, let's give a step by step answer on
How To Duet on TikTok?
Now that we are aware of the TikTok duet relevance, let's see how to actually do it.
Let's break the process into simple steps so you make a perfect TikTok duet immediately after you've read this little guide.
Cause, I can't stress enough the wonders that the duet feature shall do to your view counts.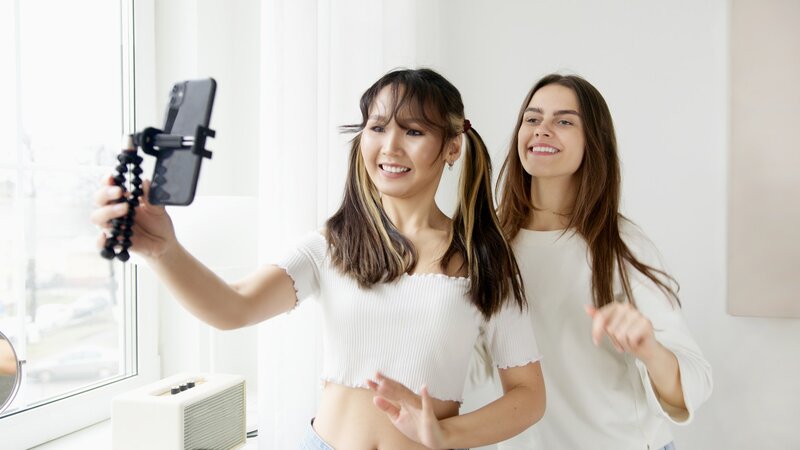 Preps
Yeah, I know you thought to just click a button and start recording.
No, my dear darlings.
To make a good TikTok video, in this case, a duet on TikTok, the original video you choose must be the right one.
So, you need to pick a song that everybody likes or to duet a user with a significant number of followers.
What you need to be careful about, though, is that the duet feature must be enabled by the user whose video you want to duet with.
That is, they need to keep the duet feature turned on.
The same goes for you – keep the duet feature enabled so others can duet on TikTok with you.
You can also disable duet, should you decide you don't want to be bothered.
Here are the steps on how to do it.
First, you'll have to open the app. Locate the Me button at the bottom that is on the right side of the screen.
Then tap the dots on the top right and then choose privacy. This is where you will find the duet option you're looking for whether you want everybody, nobody or just your friend to duet with you.
In the case you want nobody to duet with you, then disabling the duet is the right duet option for you.
In any case, all this prep work will help you make a duet on TikTok easily.
And,
How to (Finally) Record a Duet?
Now, with all the settings done right, the only thing that's left for you is to make a perfect duet video, with or without your voice added.
Here's how you do it in both of the cases.
Again, you need to start by opening the TikTok app.
I presume you already made the research – i.e. found the video you want to duet and made sure the other user allows it. In this case, go to the video you want to duet.
On the screen's right, locate and select the little arrow, which is actually the share button. Then you must press the duet button (left corner).
The next step is to tap the red button at the bottom of the screen (record button)and record your version of the video.
Once you're done recording, you can further edit your content whichever way you like creating a more appealing duet on TikTok.
This means you can add filters, stickers, or any special effects you find interesting.
I mean, whatever floats your boat.
Having decorated your recording, just tap next and add captions or any other post info and detail you deem necessary.
Finally, press post.
Congrats, you've just successfully posted a duet video on TikTok.
Now, hope for the best!
By the way, did you know that this was all about making a duet without your sound?
What?
So, let's finally see how to make a duet on TikTok!
How to Really Create a Duet on TikTok?
I mean, like the one where you truly make a sound?
Creating videos like that is quite simple and is very similar to the previous procedure.
Here it is.
Again, open the app and go to the video you want to use for your duets.
Select the share button, or sharing button on the screen's right side and tap the duet button or duet option that will pop up.
And this is exactly where the duets-making procedure diverges from the one previously described.
Now, you gotta press or tap the microphone button to turn on the sound. Then, at the bottom of the screen, press the red button.
After this, you need to tap the volume button and proceed to add filters, stickers…the typical.
Then, hit next, add captions, details, and upon finalizing that, hit post to finally post your new TikTok duet allowing users to see if somebody does it better than the original.
Any other Feature?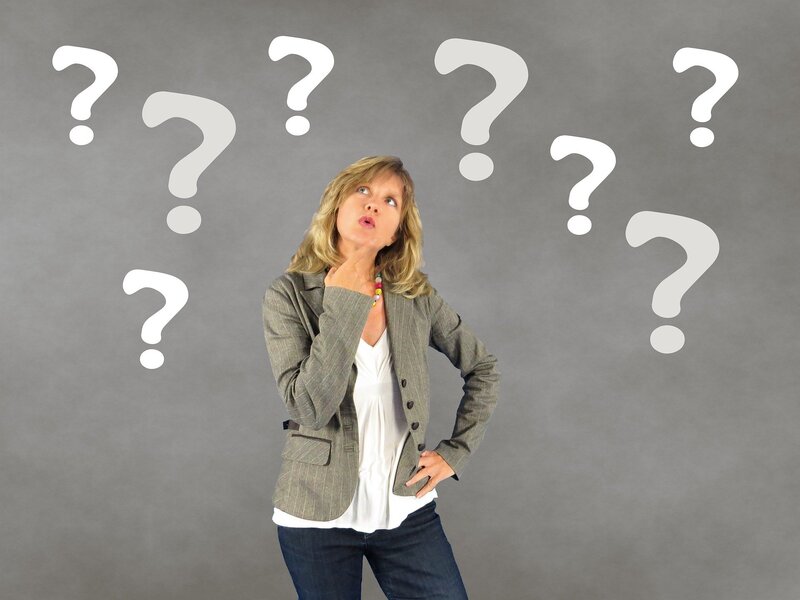 Of course, there is.
TikTok knows we the users always want more, so it decided to give it to us.
Besides just making duet videos such as above – right on spot – it decided to allow us to add voiceover to make our videos more pro.
To do that, while making your duets, you just need to change the steps briefly.
Namely, when you make a TikTok video as a duet, you want everything to be perfect. This is why adding a voiceover might be a better idea.
To do it, you can repeat all the steps until and including the one where you press the duet option. After that, record the video, tap the volume button, turn down the added sound volume and press the record button.
Then record your voiceover and tap save on the top-right side.
Again, add any other feature and create the best possible version of your TikTok duets to post.
Besides this option, TikTok also allows you to edit your video and your duets before you post them.
As a matter of fact, this is actually one of the frequently asked questions, so yes, you can edit your video.
All of this means TikTok lets you create better-optimized content.
The procedure is simple and it means that once you record (using the button at the bottom of the screen) and create your underlying video, you can tap any of the buttons on the bottom of the screen to change video speed, filters, effects, etc.
These settings possibilities are great cause you often get some last-minute idea about captions or effects.
Conclusion
So, guys, we see that the answer to how to duet on TikTok? is a rather simple one – it is rather easy to create a video in the form of a duet. You just need to follow these simple steps and settings tips.
And remember, just keep duets enabled always.
Once you explore these options fully, you will open a whole new avenue of fun, using any video layout you like.
Now, for a funny person such as yourself, I suggest you get to business right away and treat us with the latest funny TikTok duet.
See ya!