Adding stickers to your TikTok videos can make them more fun for your viewers, make you recognizable among brands and their current campaigns, or make your account more visible if you hop on a trend in time.
But maybe you don't know how to add them or where to find them? I can help!
---
After making a video, you can add premade TikTok stickers by clicking on the "Sticker" icon at the bottom of your screen. But if you want to add stickers you made, here are the ways to do so.
How to Add Custom-Made Stickers on Tik Tok?
1. Use a third-party app (i.e., InShot or MyFone Filme)
2. Use Giphy to add stickers to TikTok
3. Add stickers to TikTok using built-in options

---
How to Add Stickers on Tik Tok
It's simple to add any of TikTok's built-in stickers, but it's not so simple to add your own custom creations. You'll need to apply a workaround if you wish to add stickers that you've made.
Fortunately, we've done the legwork for you, so here are some possibilities for adding stickers to your TikTok.
1. Use a Third-Party App for Tiktok Videos
Using a third-party program like InShot to modify your videos is one of the finest methods to do it.
The program's content creators, allow you to customize your content with stickers, music, text, and more.
You may either film the video and upload it to the InShot app, then add your custom stickers and submit it to TikTok, or you can film it and upload it to the InShot app, then upload it to TikTok.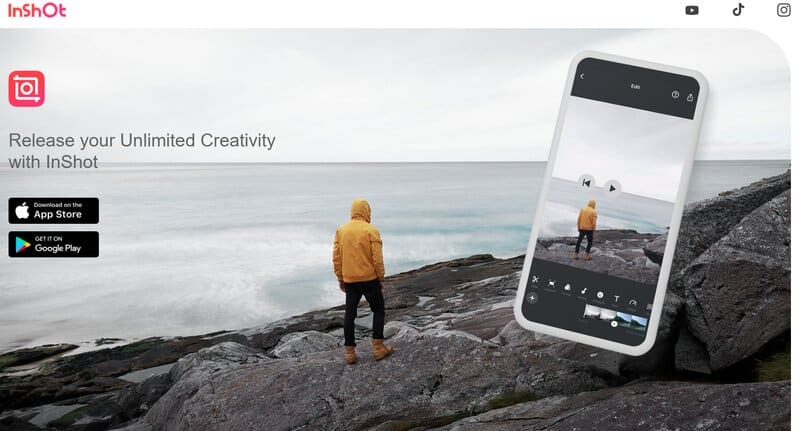 Both methods function in the same way. This is what you'll need to perform as a workaround:
Then press the 'Upload' button. Choose your video and post it using the standard procedure.
We realize it seems like a lot of work, but it's a great way to customize your TikTok videos with your own original stickers.
Continue reading if this does not appear to be the ideal method for you. Other options are available also.
2. Make Tiktok Stickers with Giphy
TikTok recently teamed with Giphy. Unfortunately, the collaboration does not allow anyone to create personalized TikTok stickers.
Benoftheweek, Gabe, and DreaKnowbest were among the few popular TikTokers that received stickers.
This functionality will undoubtedly become more widely available in the future, but for the time being, Giphy is hand-picking who gets to create their own custom stickers.
You can apply for your artist channel or brand channel on Giphy's official website.
You must first register on Giphy's website and complete their conditions. To be honest, the chances of anyone acquiring their TikTok stickers this way are slim to none.
This partnership between Giphy and TikTok is significant, and it appears to be fruitful. We'll have to wait and see what happens, as well as how many additional stickers TikTok will receive.
3. Add Them to TikTok Using Built-In Options
Until the Giphy and TikTok collaboration is extended, feel free to always use regular TikTok stickers on your TikTok videos.
Download the latest TikTok app for free for Android and iOS devices since it has a substantial sticker enhancement that you will appreciate.
On TikTok, you can now pin your TikTok stickers to an object in your movie.
All that's left to do now is decide where it'll stay and how long it'll be there. Follow these instructions to add stickers to your TikTok videos:
How Do You Find Stickers on TikTok?
To find stickers on TikTok, you must first create the new video you want to add them to.
Then there are a few icons near the bottom of the screen. "Stickers" are among the "effects," and "filters" as well as the text button.
When you choose "stickers," you'll be taken to a website with a number of pages of stickers in various categories that you may use to decorate your uploaded video.
"Decorative," "text," and "mood" are among the categories. Emojis can be found in one tab above the sticker screen. Simply tap on the sticker of your choice from there such as smiley face
It will appear on your video, and you can drag it in any way around the screen.
When you tap on the sticker option, you'll see an icon that lets you pin it to a certain location and another that lets you set the duration of the sticker's appearance in the video.
Make GIF Stickers with iMyFone Filme
An easier method is to use a desktop editor that will do the job of both the photo editing app as well as InShot.
iMyFone Filme fits the bill perfectly. It supports image and video editing as well as conversion to GIF.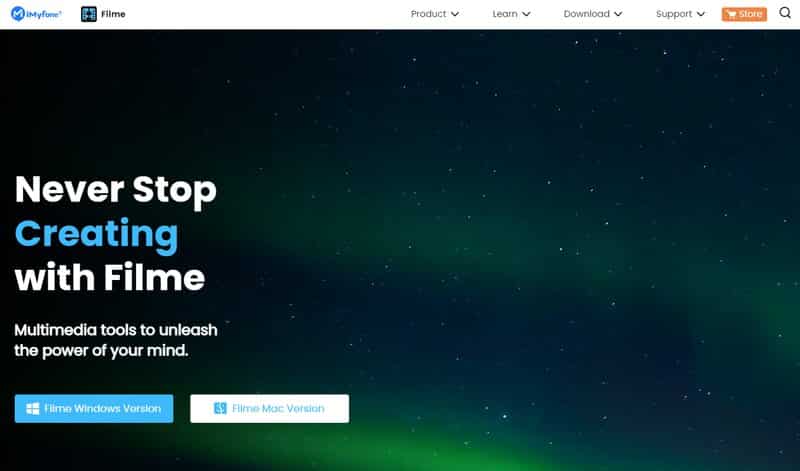 You can easily import the videos and the images from your mobile device, edit both, add the image as an overlay using the picture-in-picture feature, add filters, effects, etc., export the video to your phone and then upload it to TikTok. Here's the process in detail:
Make Custom Stickers on TikTok Video
We don't have a solution for creating TikTok stickers in the app because this feature isn't available for users now.
Who knows if TikTok will incorporate it in the future. There is one technique to make add custom stickers until then.
You can get these in a variety of ways, including printing them yourself, removing them from things, or purchasing them in a store.
Many TikTok stickers are available for purchase online, although they can be costly.
You may also be imaginative and pretend to be in an arts and crafts class. Packaging tape, wax (or parchment) paper, and scissors are all required. You'll also need to purchase some printed stickers.
Here's how you can create your own custom stickers. Of course, you'll need to design, draw, and print your personalized sticker before moving on to the next stage. After that, you must do the following:
Add Your Sticker to TikTok
Unfortunately, TikTok users are unable to upload their own stickers. You can instead use it as a photo background such as a white music note. This is how you do it.
Your TikTok video will have your custom sticker in the background. When you've finished editing the TikTok video, you may download and upload it.
Add Them & Edit Videos with Filme
iMyFone Filme is an easily accessible video editor that comes with a variety of functions, including the stickers option to add your own TikTok stickers to your videos.
You can effortlessly edit your TikTok videos on Filme and create a stunning video, or add music. Here are some steps you can take to accomplish and improve in recording your videos with Filme.
Conclusion
We hope this article will be of assistance in your sticker selection for your TikTok and Youtube videos. To make your TikTok videos more fun, you might need to apply stickers. Include some popular TikTok hashtags in your video to help it go viral. We've walked you through how to add stickers to TikTok step by step.
You can use TikTok or third-party software to add them. Instructions on how to make your stickers available on TikTok are also supplied.
For adding stickers to TikTok videos and modifying them, we recommend you sign up for iMyFone Filme. It's a free powerful video editor that can help you record amazing TikTok videos and it's easy to download.
You may use it not just for TikTok, but also for editing videos for other social media networks. It's a user-friendly video editor with all the tools you'll need to make an interesting and appealing video.