This app continually gives rise to various TikTok trends such as lip syncs or dance moves. Among the 1 billion active users (a figure from September 2021), you will read about the hot guys TikTok and why so many followers choose to watch and comment on their videos.
Post 4 of 5 in the Famous TikTokers
20 Hot Guys TikTok Platform Has
There are so many people on the TikTok platform. They are younger, older, male, female, of various professions and with different skills to showcase. Be whoever they are, one thing is sure – the hotter the person, the more followers, likes, and lines of comment they get. And today, I want to show you all the most attractive guys out there. Read on and find out who they are.
1. Maverick Baker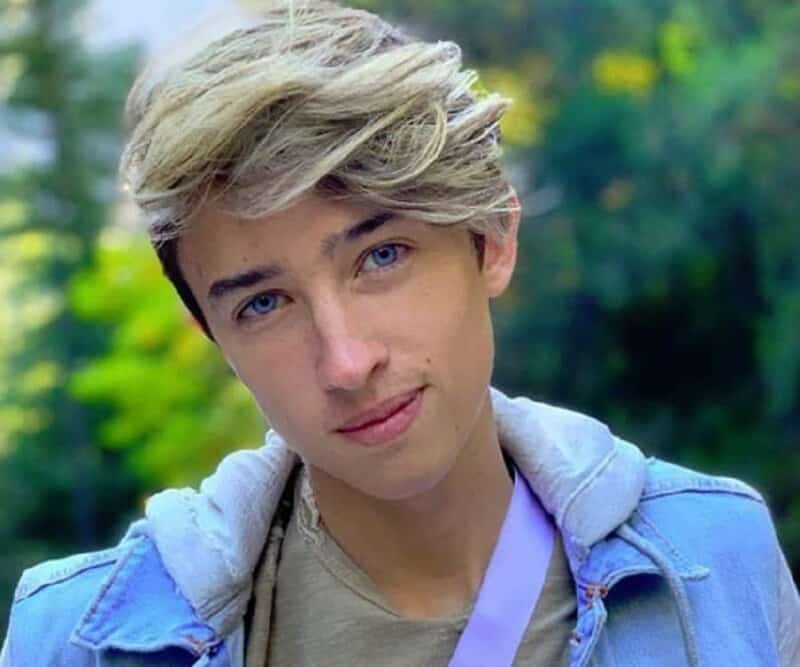 Maverick Baker is an American influencer, a singer actually. He sings in the duo Cash and Maverick, where Cash is his brother. His blue eyes and blond hair he wears in a boy band-style make him the guy many girls would fall for.
He was born in December 2000 and lives in Oklahoma, USA. He has a sister, Lani Lynn Baker, who is also a star of social media.
He gained much of his TikTok popularity because of his lip-sync videos. The artists like Lil Peep, Max Schneider, John Legend, and Lil Tracy were all featured in his videos.
Aside from lip-syncing, he also creates prank videos that are very popular among the younger audience. Currently, he has about 13 million followers.
You can find him on TikTok under the username @maverickbaker.
2. Cash Baker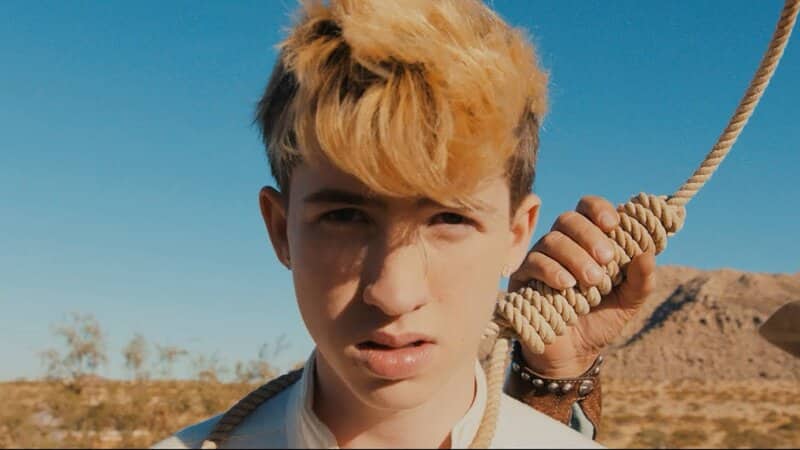 Cash Baker is a three-years-younger brother of Maverick Baker. They song together in the duet Cash and Maverick. Their most famous song is 'The Way You Move' You can watch it on their YouTube channel.
He was born in March 2003 in Oklahoma, USA. He has two older siblings, Lani Lynn and Maverick.
Much like his brother, he posts videos of lip sync and fandubs on his TikTok account and has 17 million fans. His siblings are often a part of his videos. Since he is a motocross enthusiast, this sport is one of the things that are often featured in his posts.
You can find him on TikTok under the username @cashbaker.
3. Riyaz Afreen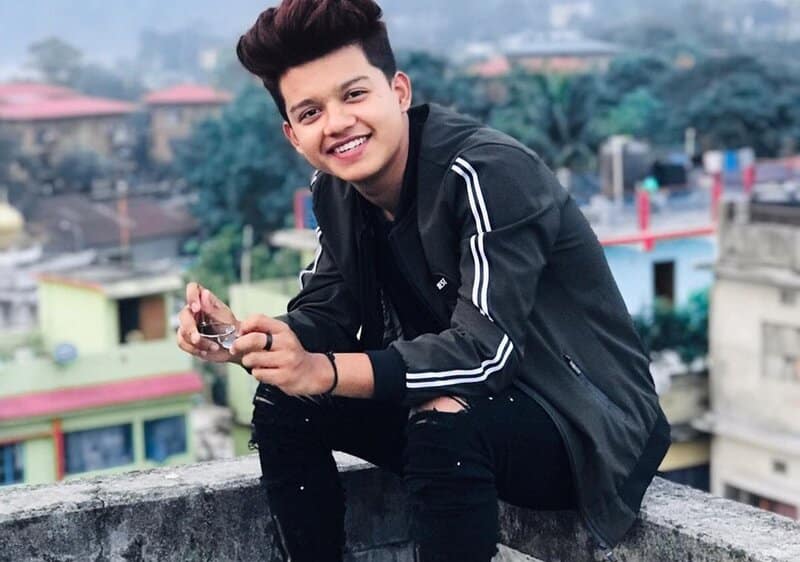 Riyaz Afreen is a young Indian actor and TikTok influencer with 44.5 million followers. His swagger of a young and modern Casanova must be appealing to teenage girls all around the world.
He was born in September 2003 in India. His sister Riza is also a TikTok influencer and they create videos together as well.
He creates videos of lip sync and comedy. Many of those that include speech is in his native language. However, that is often not a barrier as he is very good at presenting feelings and situations with body language.
His fans can collaborate with him by using the #DuetWithRiyaz tags. Anyone who wants to work with him can contact him through his account.
You can find him on TikTok under the username @riyaz.14.
4. Jacob Sartorius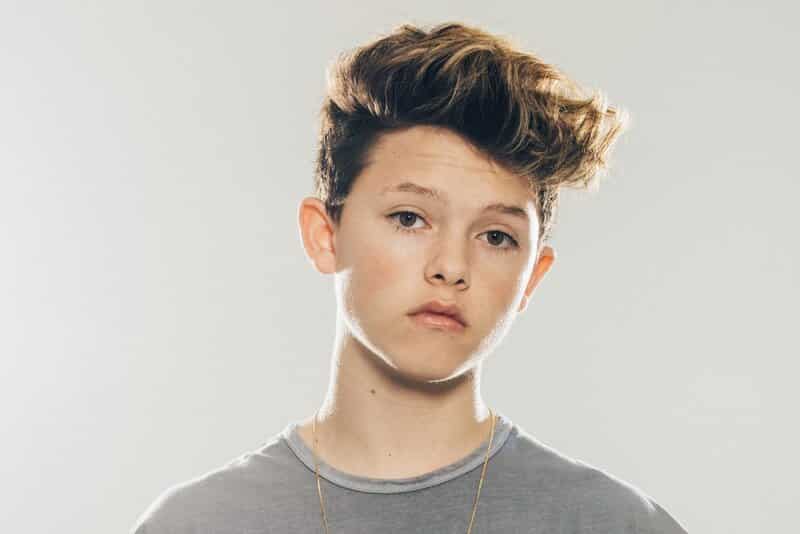 Jacob Sartorius is an American pop singer and influencer. He has almost 24 million followers on his TikTok account. This young hottie has seized the hearts of so many young girls with his love songs, so he is considered to be amongst the fine guys TikTok offers.
He was born in October 2002 in Oklahoma, USA. He has an older sister and his social media is managed by his mother. The star from Stranger Things, Millie Bobby Brown, was his girlfriend in 2017.
His debut song was 'Sweatshirt' and he released it in May 2016. In January 2017, he published his first EP named 'The Last Text'.
You can find him on TikTok under the username @jacobsartorius.
5. Lucky Dancer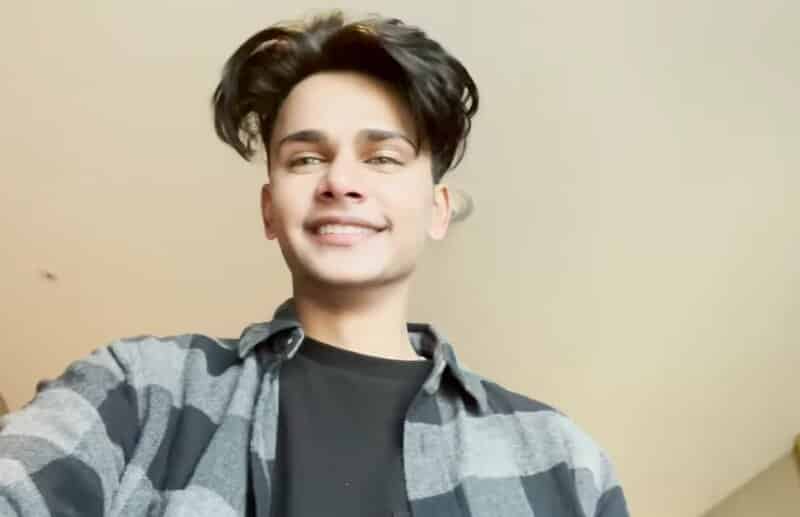 Arhan Khan, in the cyber world known as Lucky Dancer, is an Indian dancer, model, actor, and influencer. His piercing blue eyes, curly hair, and perfect abs, together with smooth dance moves, make him irresistible to girls all around the world.
He is from New Delhi, India, born in September 2002. His Instagram (but not TikTok) followers can see some pictures of his family.
Lucky Dancer had a collaboration with other TikTok creators such as Faizal Siddiqui. He has a dance group and even holds dance workshops.
You can find him on TikTok under the username @luckydancer5454.
6. Manjul Khattar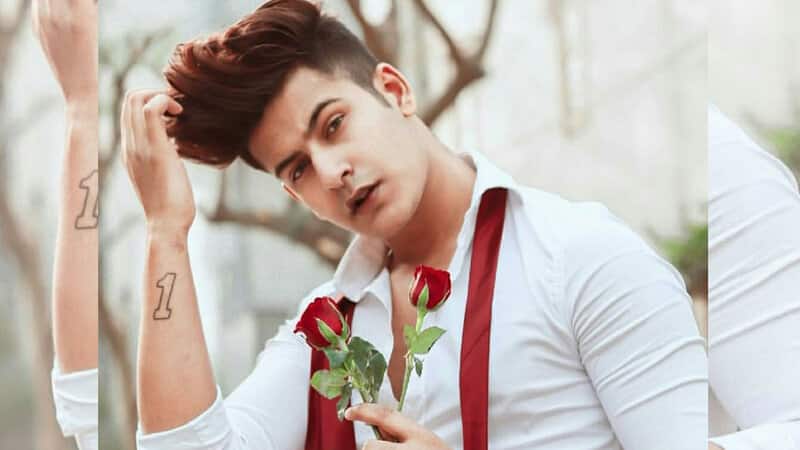 Manjul Khattar is yet another Indian TikTok star. His dreamy hairstyle and flirty eyes make him appealing to girls all around the world. He sings and plays the guitar very well.
He was born in July 1998 in India. He has two siblings who aren't social media stars as he is.
His lip sync duets made him famous on TikTok and got him almost 14 million followers. You can also see some comedy videos on his account for which he got the platform's comedian tag.
You can find him on TikTok amongst the prettier famous TikTok boys under the username @manjullll.
7. Josh Richards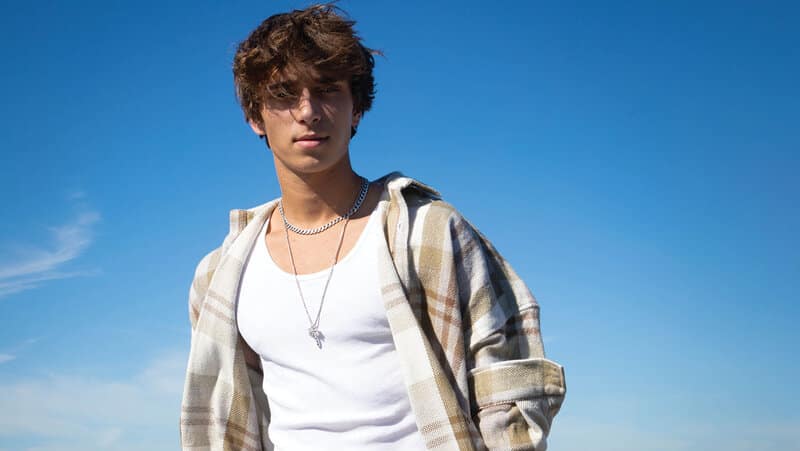 Josh Richards is a Canadian actor, musician, and social media star. He is also an entrepreneur, having founded his first hockey merch company when he was only 13 years old. So this young man is not only cute and charming but a businessman on the rise.
He was born in January 2002 in Toronto, Canada. As of 2020, he lives in the USA.
He acted in a few movies and also made a diss song. His TikTok account has videos of dancing, lip sync, and skits. Among his 25 million followers, most are teenage girls.
You can find him on TikTok under the username @joshrichards.
8. Jeremy Hutchins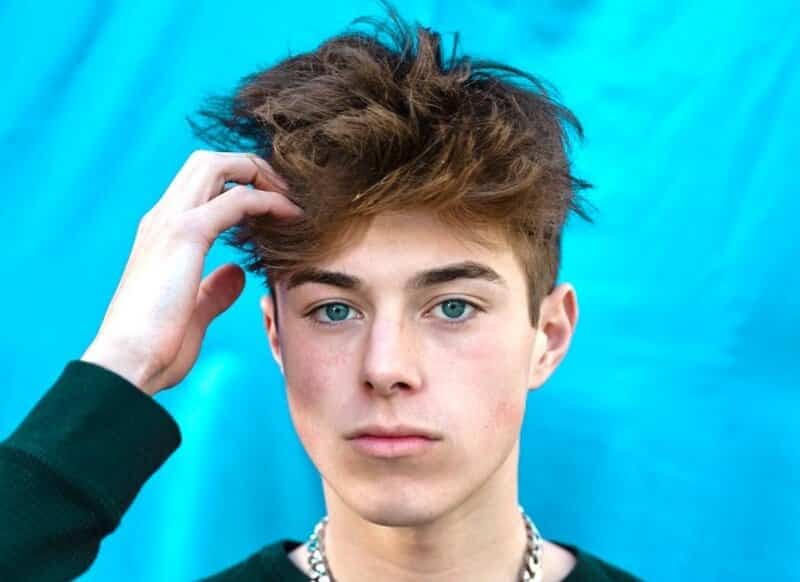 Jeremy Hutchins is an American social media influencer. His athletic stature and a boy band look make him get much attention from the young public – almost 10 million people follow him.
He was born in April 2003 in Ohio, USA. He is an only child and his parents sometimes appear in his TikTok videos.
He creates comedy and entertaining videos mostly. They usually include lip syncs. He belongs to Amp Studio, a studio for creating digital content.
You can find him on TikTok under the username @jeremyhutchins.
9. Faisal Shaikh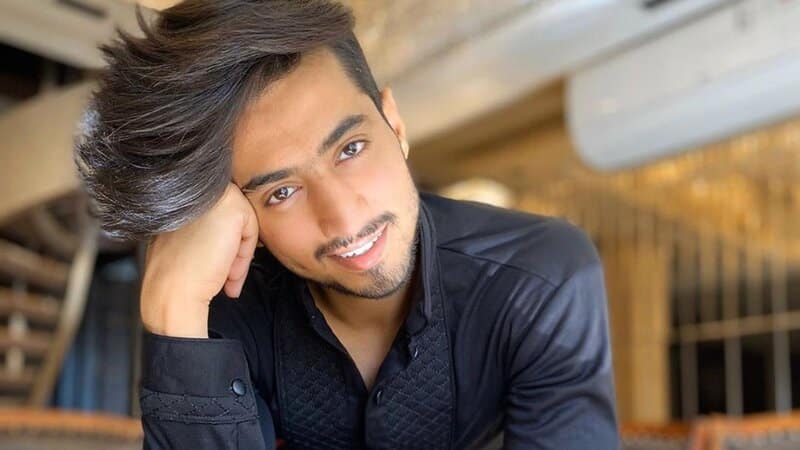 Faisal Shaikh is not only a social media personality but a cricket star as well. With his mature and rugged looks, he has attracted tens of millions of followers. He is one of the most popular TikTokers in India.
Born in 1995, he is somewhat older than the bunch. He has good friends among other popular Indian TikTok stars and one of them is Riyaz Afreen.
He usually posts comedy videos on TikTok. His Instagram account, on the other hand, has pictures of his workouts and his family.
You can find him on TikTok under the username @mr_faizuu_07_dz.
10. Sam Hurley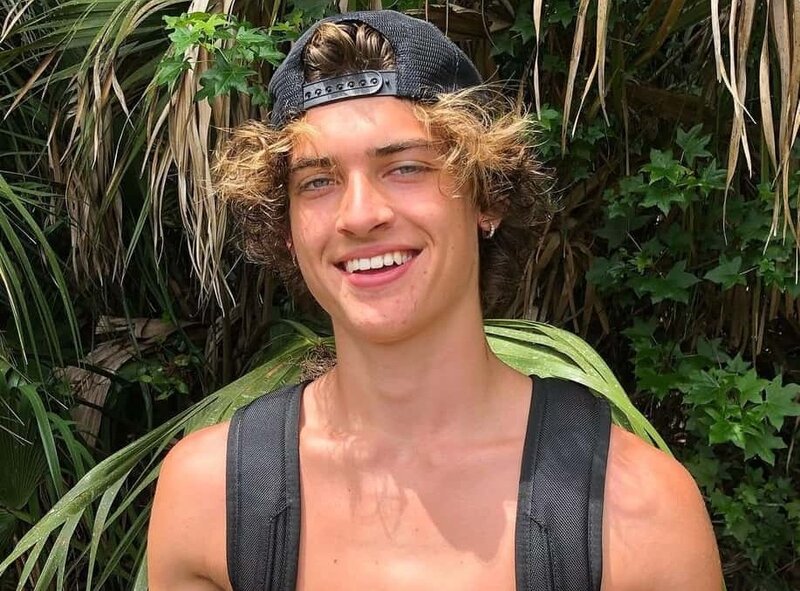 Sam Hurley is a multi-platform social media star. His focus isn't only on TikTok but it is split between TikTok, Instagram, YouTube, and his blog. He has a young man charm that, paired with a lovely smile, is hard to resist.
He was born in September 2003 in Texas, USA. Now he lives in Arkansas. He has a brother, Hootie Hurley, who is also present on TikTok.
Sam used to be an athlete and, if you browse his Instagram account, you can see many baseball, basketball, and athletics photos and events. On his TikTok account, you can see lip sync, music, and prank videos.
You can find him on TikTok under the username @samhurley.
11. Lakota Johnson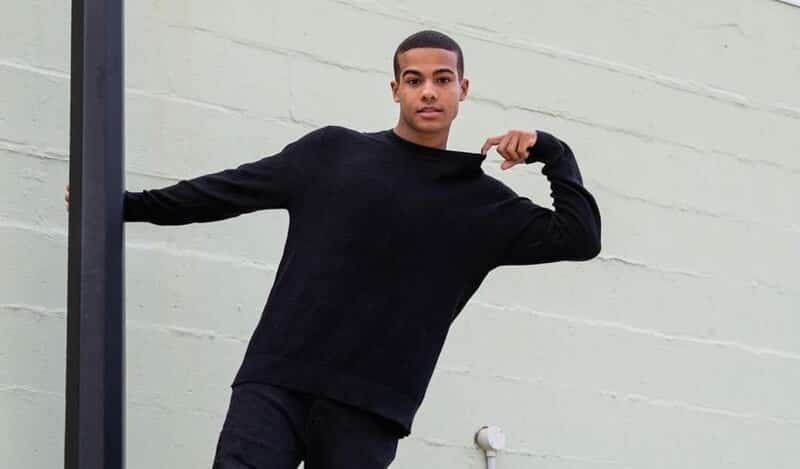 Here is one cutie pie from the Land Down Under. And the first one on our list with a short haircut. But that doesn't take away from his charm. He is a model but has a substantial TikTok following, getting over 200.000 followers in one month.
Lakota Johnson was born in 2001 in Gold Coast, Australia. Ha used to play basketball in high school and his videos show off his athletic body.
What you can see on his account are the all-popular lip-sync and dance videos. He also has interesting and humorous clips to enjoy.
You can find him on TikTok under the username @lakotaaaaa.
12. Chase Hudson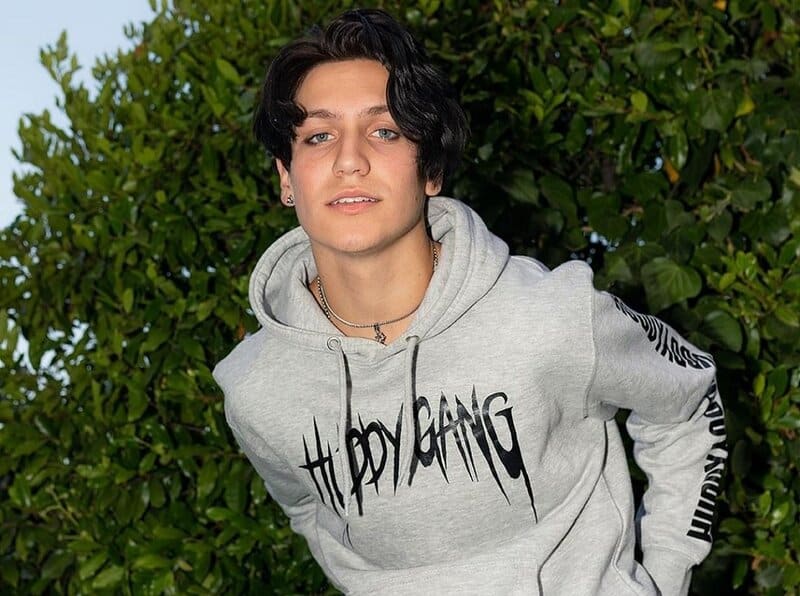 Chase Hudson is an entertainer and a social media influencer. He is not one of the usual cuties that have been presented so far, but a bit different. Browsing his videos, you will see him masked, wearing designer outfits, or in a rock star style.
He was born in May 2002 in California, USA. His two sisters, Marlena, and Karissa Hudson are also popular TikTok stars.
With over 32 million people who follow him, he can promote himself as a singer as well – he released a song named '21st Century Vampire' in January 2021. He was a member of the Hype House in 2019.
You can find him on TikTok under the username @lilhuddy.
13. Sebastian Moy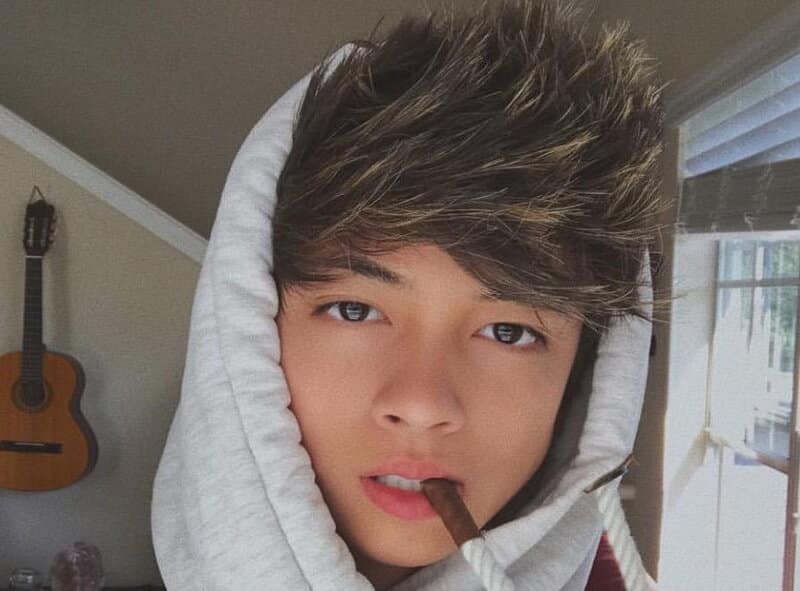 Sebastian Moy is an American social media star. His blond hair and Asian boy charm, along with a following of 10 million people, got him on our list of 15 hottest guys on TikTok.
He was born in April 2003 in Florida, USA. He has four brothers, three of whom are also social media influencers. Together with his brother Oliver, he has a TikTok account named TheMoyBoys, where the two guys sing.
A lot of the videos on his feed are humorous. He used to host a talk show called The Sebastian Moy Sow on his YouTube channel, where he talked with many popular influencers.
You can find him on TikTok under the username @sebastianmoy.
14. Christian Collins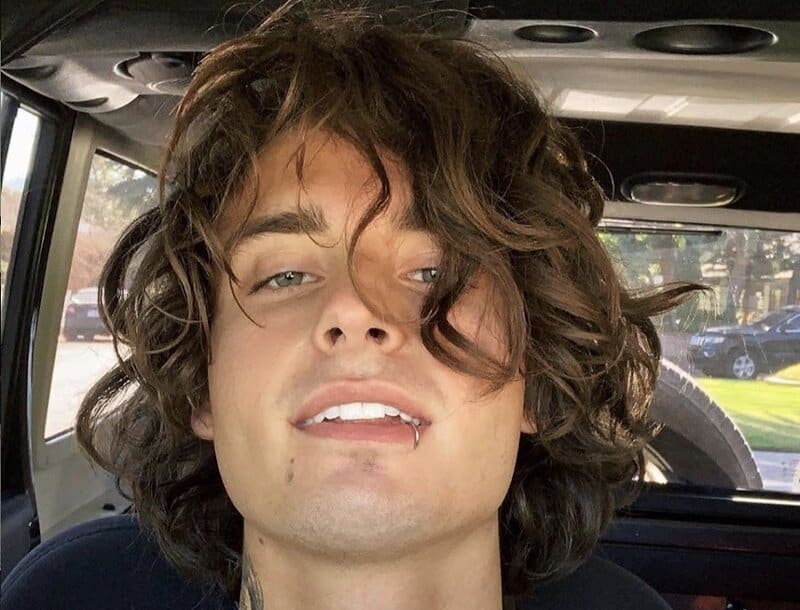 Christian Collins is a Canadian actor, musician, businessman, and influencer. His boy-next-door charm attracted over 5 million people to follow his TikTok account.
He was born in April 1996 in Canada. He has 3 siblings: Kirsten, Crawford, and Karisma. They are also social media stars and they all collaborate with each other.
Christian posts cute and interesting videos to his TikTok account, some of which are humorous, others musical, and yet others fashion-related. A wide variety of content plus his cuteness make a winning combination.
You can find him on TikTok under the username @weeklychris.
15. Merayad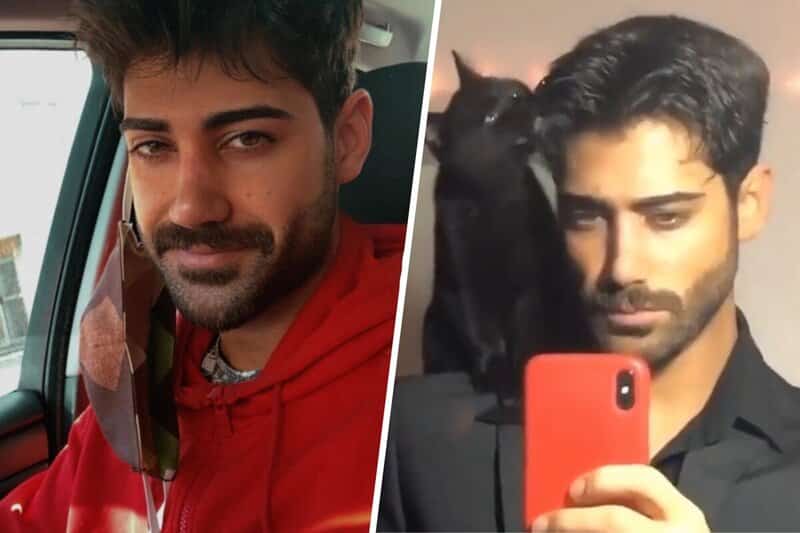 Merayad is a German model and TikTok star. His dark complexion, piercing eyes, and mature charm are attractive for an audience of a wide age range.
He was born in Germany but is of Turkish origin. He started his TikTok account in April 2020. In a year and a half, he rose to 6.3 million followers.
In his posts, you can clearly see that he is a model – he usually wears high-quality suits. And his cat is his co-star in many of his videos. He has some funny clips as well. All in all, this man is a sight for sore eyes!
You can find him on TikTok under the username @merayad_.
16. Patrick Ramirez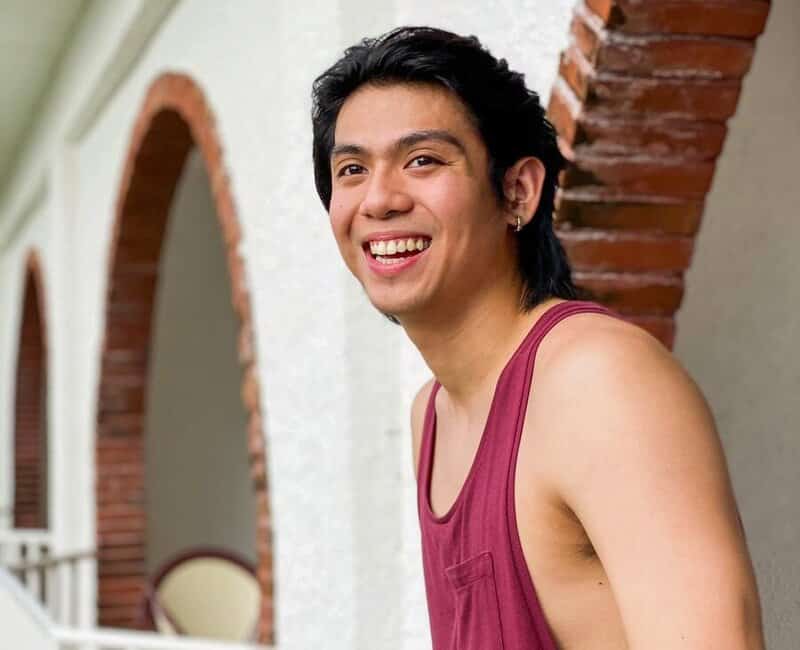 Patrick Ramirez is an American TikTok star. He has only 1.7 million followers, but the cause he fights for makes him one of the hot TikTok boys that had to enter our list.
He was born in April 1994 in the USA. He has a brother, Zachary Valentine, who is also a TikTok star.
He usually posts videos with his family and friends, about their lifestyle and pranks. He often features his brother Zach, who has Down Syndrome. He participates in many events and charities related to Down syndrome.
You can find him on TikTok under the username @thepatrickramirez.
17. Evan Lamicella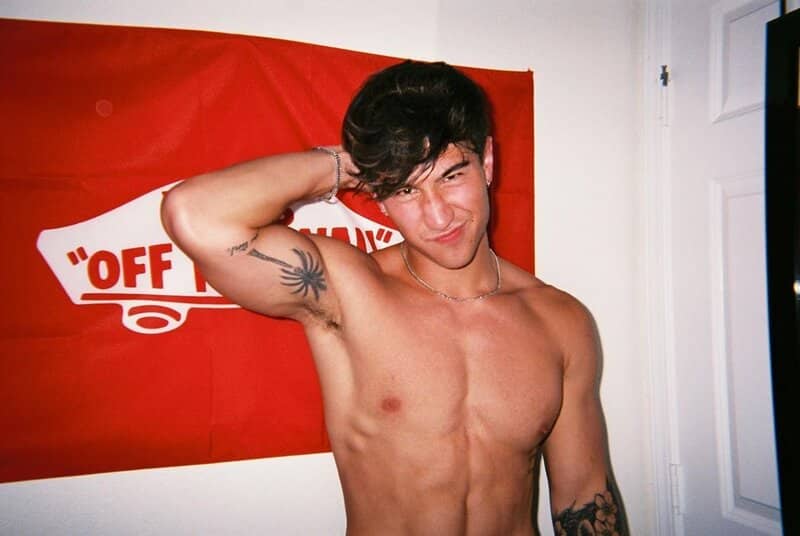 Evan Lamiscella is relatively new to TikTok; he opened up his account in October 2019. For now, he has only 1.2 million followers, but this curly hottie with an athletic body will certainly be found by many more people with time.
He was born in March 1999 in the USA. A part of his origin is Vietnamese, so that is the explanation of his subtle exotic hue in his looks.
Most of the things he posts are challenges, lip-syncing, and dancing. He has a great sense of humor, which is seen in his videos.
You can find him on TikTok under the username @evanlamicella.
18. Oliver Moy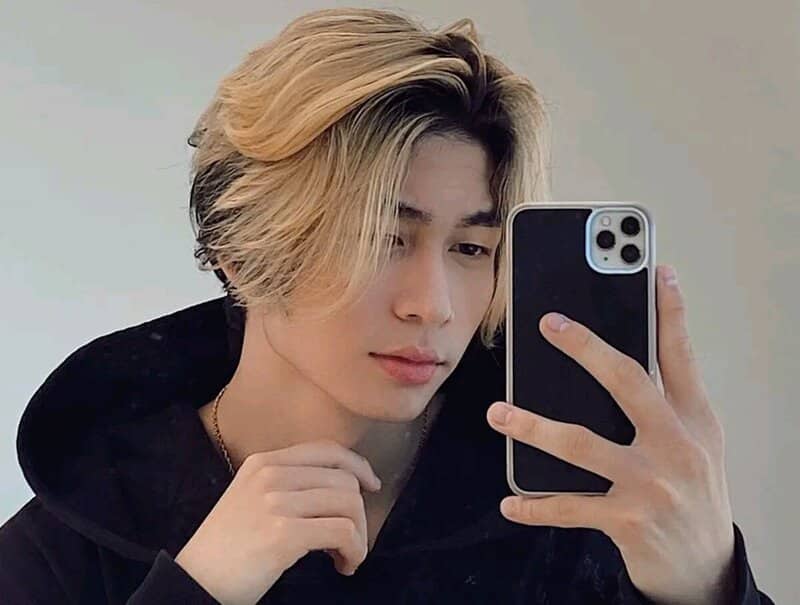 Oliver Moy is an American social media star. His Asian charm and rugged hair make him attractive to many teen girls. They make up the majority of his 11 and a half million followers.
He was born in March 2001 in Florida, USA. His two brothers, Mateo and Sebastian, are also influencers and they collaborate frequently. Oliver and Sebastian have a joint TikTok account named TheMoyBoys.
His content is usually lip sync videos and he enjoys making duets with other TikTok stars. He is also a good photographer and posts his photos on his Instagram account.
You can find him on TikTok under the username @olivermoy.
19-20. Emilio and Ivan Martinez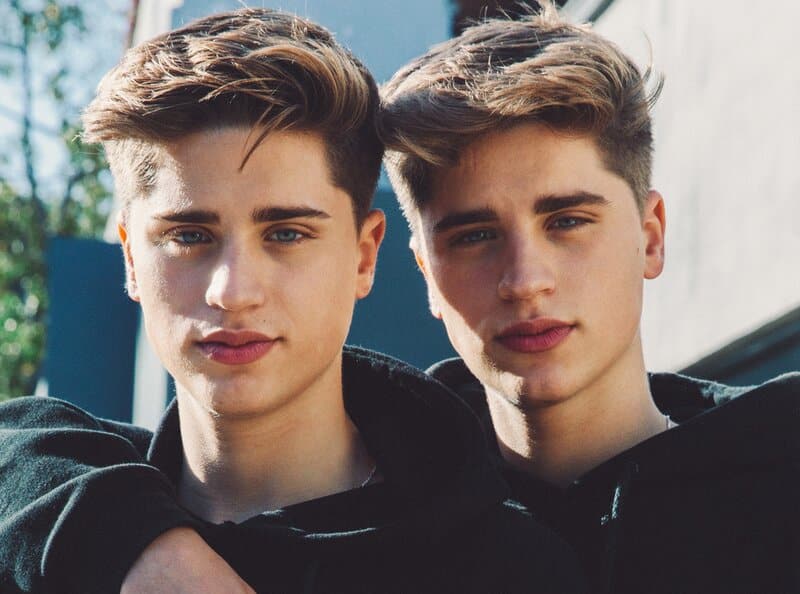 Double the hotness, double the cuteness – the Martinez twins! They spend a lot of time together and create joint content.
They were born in May 1999 in Spain. Each of them has his own channel but they also have a joint YouTube account called MartinezTwins. Their sister Rebeca is also an influencer.
Many of the videos on each of the twins' accounts feature both of them. They used to belong to the web group Team 10 and starting August 2020, they are in Team Ken.
You can find them on TikTok under the usernames @emiliomartinez and @ivanmartinez.
Conclusion
Here you have the 20 hot men on TikTok. Definitely, the appearance that is trending nowadays is the looks of the cutie pie from any of the 90s boy bands.
Fashion does have a way of coming around and bringing old things back! If you want to find (or even meet) new hot guys on TikTok, check out who the bunch from this list likes to hang out with.
So open your browser, click the TikTok icon, and sign up to this platform (if you still haven't), because TikToking has just become way more interesting!
We are sorry that this post was not useful for you!
Let us improve this post!
Tell us how we can improve this post?