Many, if not most TikTok videos don't look or even sound like they do when they get filmed. Before posting, their owners modify them to make them more entertaining.
Until recently, several social media platforms let their users make visual modifications, made by using a traditional photo filter or one of many video filters (for example, many Instagram stories are made with visual filters like animal ears, enhanced eyes, or distorted shapes).
Now, there is one more type available – voice filters. You can add one of the TikTok voice effects to your own voice or whatever is heard on your video and the video will become even more fun. Having in mind that the TikTok app is one of those whose users most usually have the sound on, the voice effects on TikTok are an integral part of videos.
Which Voice Effects Are Available?
We've already been talking about making TikTok sounds, but now there is also a number of different voice effect you can put over your original audio if you want to achieve the comedic effect. Just like video filters, you can try out several filters and choose the one that suits you best.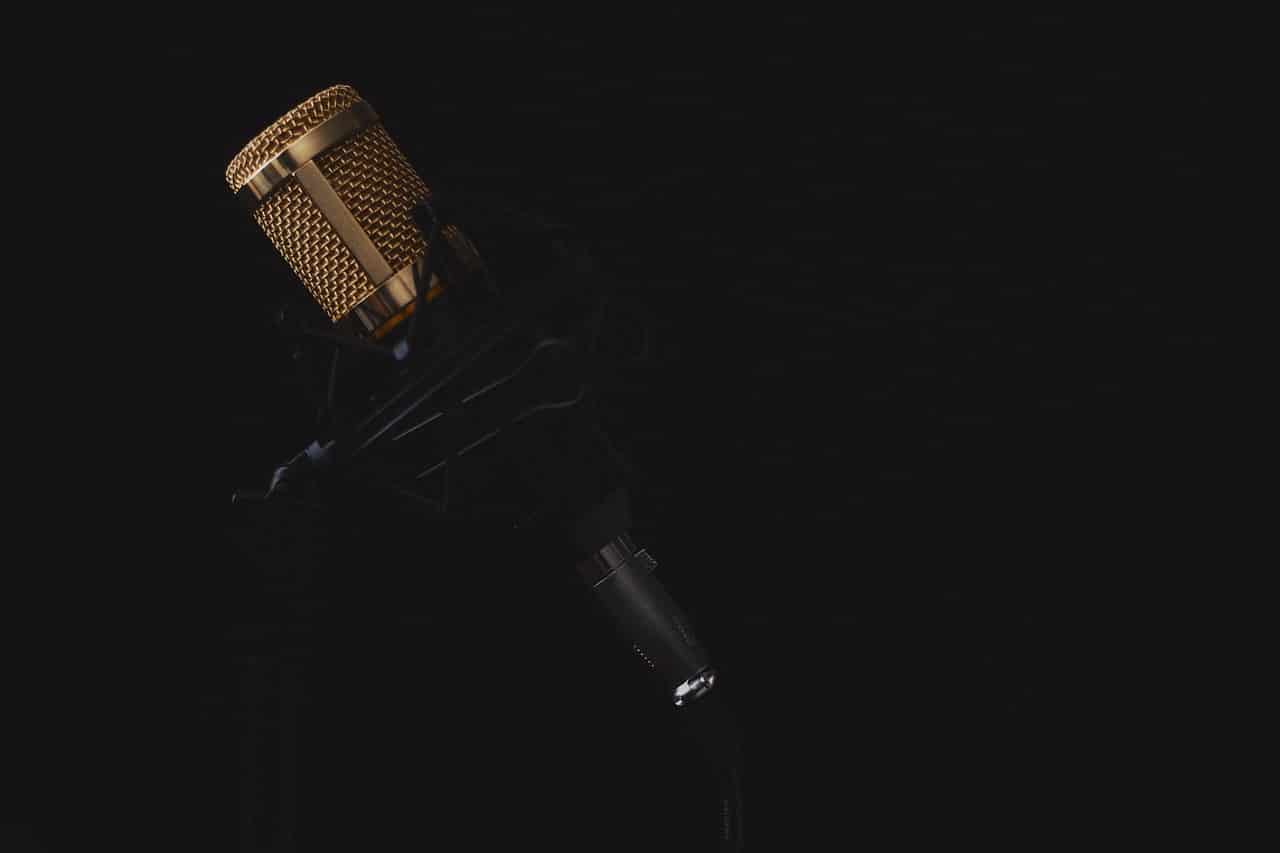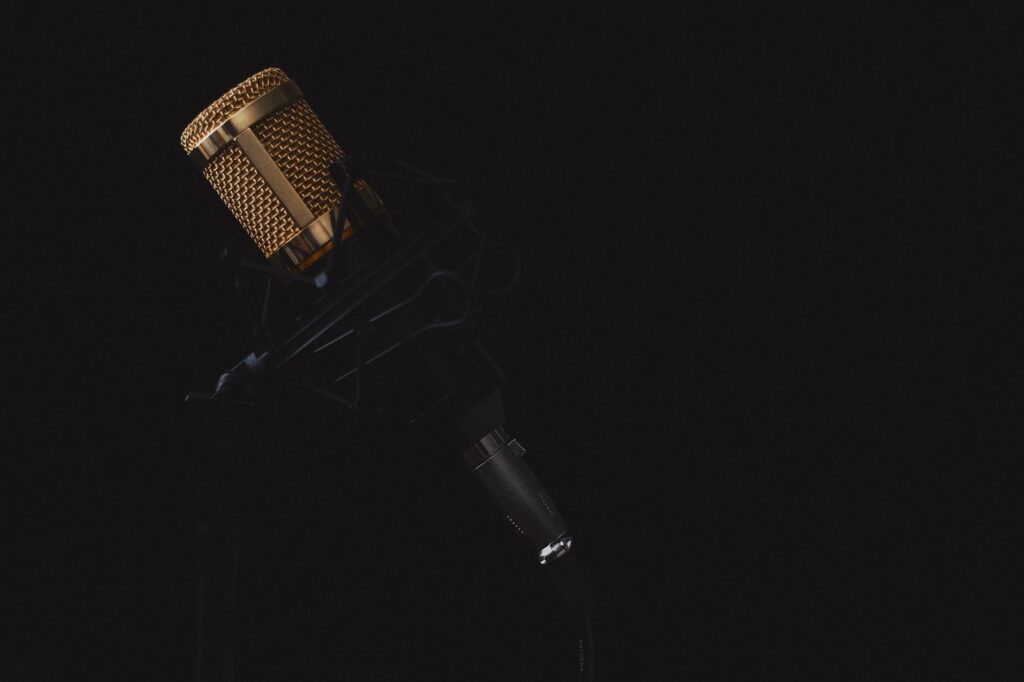 I will give you a list of the available voice effects on TikTok.
Megaphone: your voice will sound tinny as if it were heard from a megaphone or an old landline phone. You will seem like you are far away.
Mic: this will change your voice to how it would sound talking to a physical microphone in your hand. The additional feature is a slight echo, resembling that of an empty room. This echo is really minute, as there is a separate filter for this feature.
Low battery: this voice filter drags out and slows down the sound. You start sounding like a robot and then your voice goes low as if your battery is dying out.
Robot: the robotic version of you would sound like this. To use the text-to-speech feature, users often turn to this filter.
Chipmunk: your voice will be high-pitched, just like Alvin and the Chipmunks. This is not a dramatic change, just a bit higher than your normal voice.
Helium: this filter will give your voice a higher-pitched note compared to the Chipmunk filter; it shows what it would be like if you had sucked helium.
Baritone: contrary to the Chipmunk and Helium filters, Baritone will make your voice deeper.
Giant: the voice effect of a jolly giant, deeper than Baritone and somewhat slower than the original sound.
Echo: an echo is added to everything that is heard in the video as if you were in a large empty hall.
Synth: your voice gets the electronic synthesizer vibe of the 80s. It is great for videos of singing as it adds a slight robotic sound with quiet synth chords added.
Sound waves: this filter adds a stronger electronic kind of voice effect than Synth.
Electronic: this voice filter shows what you would sound like if there were scattered electronic sounds added. It works the opposite way of what we may expect – making your pitch more monotone. Your voice may sound as if an autotune effect is applied.
Vibrato: if your voice were shaking, this is the vibrating sound it would produce. The pitch changes in your song and the oscillations made by the filter produce a fun effect.
How to Add Voice Effects to a TikTok Video?
Adding voice effects is very simple. The process is similar to adding video effects, so if you know how to do this, you will manage well with voice filters as well.
Adding voice effects on TikTok can be done on both Android and iOS devices. The steps are:
Open your TikTok app. Tap the '+' sign to prepare for recording.
Record your video by tapping the red record button.
When you are done, tap the red button again to stop recording the video, and then the checkmark to confirm.
When you are finished recording, tap 'Voice Effects' button on the upper right-hand side of the screen (it is a little face with the words 'voice effects' written underneath).
You will see the available voice effects at the bottom of the screen. Select one of them. You can browse through them to hear the previews and find the right one.
When you have chosen the voice effect you like, tap the screen and the main menu will appear. If you don't want an effect, you can click 'None', which is on the far left side of the filters list.
After you have finished choosing a voice filter, click 'Next' at the bottom right-hand side of the screen.
Describe your video, add hashtags, tag other users, set the privacy options.
Click 'Post' (the button is placed at the bottom of the screen) to finally post the video to your account.
You cannot add a voice filter if you didn't record your video through the TikTok app. Any pre-recorded videos or those from other platforms will not have the possibility to be altered with TikTok voice effects.
There are other ways to make your TikTok videos more interesting too! For example, check our guides on adding stickers or making live wallpaper.
How to Add a Voice Effect to a Video Draft?
When you want to add voice effects on TikTok, you don't have to post the video right away; you can save the recorded post as a Draft. Adding (or removing) a sound filter is simple, and here are the steps:
Select the 'Me' tab at the bottom part of the screen.
Tap 'Drafts' to access the recorded videos that you still haven't posted to TikTok.
Open the video that you want to edit.
Click the 'Back' arrow on the upper left-hand side.
Your video will start playing. Click the 'Voice Effects' button.
Choose the effect and tap 'Next'. You can also remove the voice effect by selecting 'None' in the effects list.
Make further edits to the video.
Post or save the draft.
Conclusion
The fact that you can add voice effects to your TikTok video after you record it is such a great thing! With the 13 audio effects that are available on the TikTok app, watching videos has become tons of fun.
If you are one of those whose fun voices reach many people on this app, the possibility to add voice effects will resonate and entice more followers to hear you. You are ready to open your TikTok and start experimenting!
For more tips and tricks for getting more likes and more followers, check our step-by-step guides and ideas.