Every business account wants to see growth and development on its Instagram account very fast.
You, too, might be asking yourself how to grow your Instagram account, and you might obsess with the idea of gaining followers.
---
How to Grow Your Instagram Account
Start by improving your Instagram bio and profile picture. Make sure that your bio and photo clearly state who you are and what your brand is about.
Don't stick to just one content type. Explore Instagram reels, IGTV videos, and other features, and see which type of posts perform the best. Also, don't forget to include a caption and relevant hashtags.
Reach out to other content creators from your niche for collaborations, and tag the brands in your posts to increase your chances of landing a sponsorship.
Learn how Instagram works: the Instagram algorithm is constantly changing, so it's important to track your analytics and see what you're doing well and what should be improved.
---
If you want to grow your Instagram, there are so many other factors you should consider before you make a marketing strategy to grow your Instagram account.
18 Tips on How to Grow Your Instagram Account
If you would like to tap into the full potential of Instagram for your business venture or elevate your influencer status, here are some outstanding tips for you:
1. Start by improving your Instagram bio
Who are you? Try to make your Instagram bio simple but informative. Your Instagram feed, Instagram stories, and Instagram bio are the building blocks that create your digital identity.
Your Instagram followers will have their primary idea about you based on your bio, as that is the first thing many Instagram users will check out.
Make it simple and show your Instagram audience exactly who you are. Some Instagram users will overdo their bios by adding a plethora of emojis, symbols, and somewhat unusual fonts.
Keep in mind that, some of these fonts you copy from a font website won't be properly loaded for some users, and they will not be able to see your bio clearly.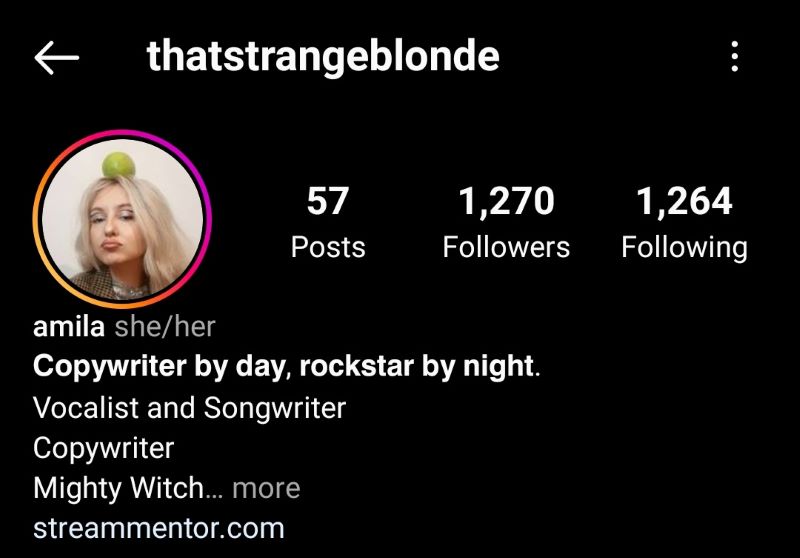 2. Define your brand
The second relevant part of creating your digital identity is undoubtedly defining your brand. What makes you special, and what makes you different?
Sharing stunning imagery on your Instagram posts and Instagram stories is great, but people are more likely to follow somebody who has a story to tell.
You can gain Instagram followers by posting professionally edited photos but growing an audience by organically creating a community—in the long term, the latter is the better choice.
Don't shy away from displaying what you stand for and what messages you wish to send to your followers on Instagram.
3. Understand the Instagram algorithm
The Instagram algorithm can sometimes be unpredictable, but the best way to understand what works the best is by trying to post a larger variety of content.
Post 10 videos, check your Instagram insights, and check what video performed best. Figure out which demographic is within your audience. Try to create Instagram content for your target audience.
Create a clever Instagram strategy, but you are welcome to step out of your schedule and your comfort zone.
Use trending sounds, Instagram hashtags, and trending filters and see what works best for you to attract your target audience.
4. Use hashtags
Find relevant hashtags and implement them in your Instagram marketing strategy. Many Instagram users sometimes forget the power these little symbols can have. Relevant hashtags can indeed be a game changer.
Hashtag groups used properly on an Instagram post will improve the chances of your Instagram content getting noticed by new Instagram followers.
If you are a business owner, you can create your own hashtags as related hashtags. A branded hashtag allows you to grow as a business account.
Branded hashtags will make you stand out among the competition, and you will appear way more professional. Remember, though, not to overuse your branded hashtag.
5. Be creative with your captions
All social media platforms have one thing in common when it comes to creating content—keep your audience interested.
Where impressive awesome post content ends begins the use of brilliant words.
Post captions to draw your followers on Instagram in. Be witty, quirky, and confident as a word wizard.
Every so often, the very great Instagram captions don't even need to be long. Speak concisely and display your intelligence and humor as you need to.
6. Create a schedule
One thing about creating a schedule is that you will create organization and discipline within your workspace. Open yourself up to the idea of knowing exactly when and what to post.
Occasionally, a great way for doing this is to plan 7 days ahead. You can create your content and plan when to post it.
You might as well use an app as there are many Instagram scheduling tools that can allow you to schedule your Instagram posts, such as Social Bee, and schedule posts easily.

7. Experiment with different types of posts
The eternal question – what kind of posts on Instagram perform the best? The answer: create your own formula.
See, Influential users, business owners, and different industries will all have different formulas.
Let's say you are a musician—it only makes sense that your account will display a variety of mostly posted Instagram Reels. This is the best way for you to portray your service or product, which is, in this case, your music.
To gain more Instagram followers, make different kinds of Instagram posts and decorate your Instagram feed with Instagram stories in your highlights, create Instagram Reels, post-user-generated content, and photos from a professional photo session.
8. Be consistent
Having talent is one thing, it's about 50% of being successful on a social media platform.
Having consistency with what you are doing will pay off.
Hard work, creating posts, planning, thinking, re-thinking, editing. Create a schedule and stick to it.
Repeating an action for 21 days in a row is proven to be a way to create a habit. Create your habits for creating content and stick to them.
9. Use cross-promoting to reach more people
Influencer marketing has recognized cross-promoting as a very effective way to reach the double amount of audience as you normally would.
This type of marketing strategy can be used between relevant users and brands that tag relevant users on their posts, and it is also recommended for smaller accounts as well.
Regardless of what the content type is: Instagram stories, Instagram Reels, or even for user-generated content, this feature is very useful if you want to gain Instagram followers.
10. Use loyalty programs to get new followers
One great way to keep the social media accounts that are following you is to show how much you appreciate them.
If you own a business, shop, or brand, create loyalty programs and reward your paying customers and solidify your relationship with your engaged audience.
This is a great way to encourage your existing followers on Instagram to keep buying and eventually double their purchases, as well as to recommend your product to their Instagram followers.
11. Invest in sponsored posts
Your followers and non-followers can spot your posts easier if they are sponsored. Instagram's algorithm will push your post content to the right kind of audience.
It starts from a small amount of money, you can pay and have the Instagram posts on our personal account shown to a larger audience.
You could technically pay from $1 all the way up to $1000. You determine how much you are willing to invest in this part of your social media marketing.
12. Use geotags
Geotags will allow you to inform your audience about your whereabouts.
In case you are traveling for a holiday trip or for a business venture, snap photos and show your audience where you are.
You can use this option on your Instagram stories, Instagram Reels, and Instagram posts.
13. Use the Highlights feature
The Instagram highlights feature is a brilliant way to archive and revisit your most beloved memories and life events.
You can separate them into individual folders, and they will be shown on your Instagram feed right below your Instagram bio.
As I have already mentioned before, the first thing people notice on your feed is your Instagram page, so this way various Instagram accounts will have an insight into your dearest moment on your social media account right away.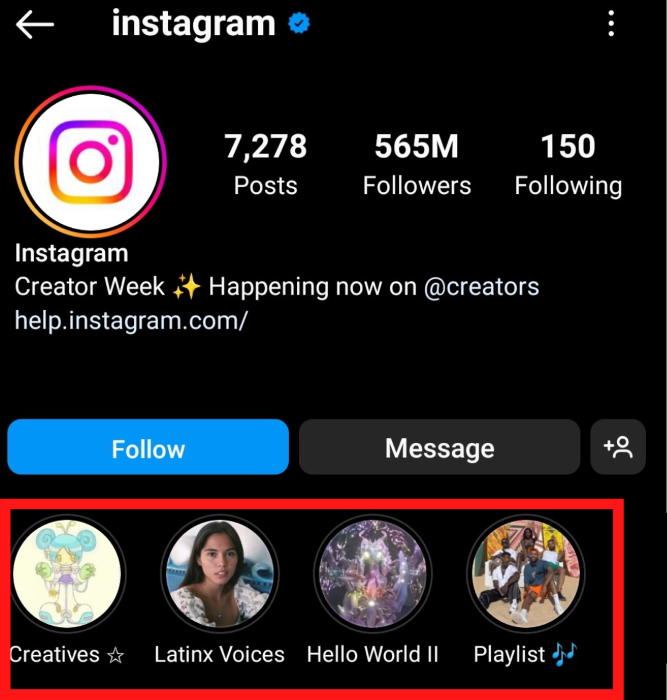 14. Create a giveaway
I already told you about the importance of loyalty programs, but let's take this to the next level – create a giveaway.
Honestly speaking, is there a better way to celebrate a milestone in the amount of your Instagram followers than offering something in return?
No matter what you offer, you can easily give a package of your products or a gift card for your service.
You could also collaborate with another Instagram account or a brand and create a group giveaway. This way you might be presented to two or more audiences.
15. Go live
Many Instagram followers appreciate the creator they follow to go live. This is very personal and a great way for the creator to connect with his or her audience.
Similarly, when you want to schedule an Instagram post, you can schedule and announce the time and date you are about to go live. This way, your Instagram followers will know when to chime in and watch and listen to you.
This allows you to connect more and showcase your personality to your Instagram followers.
It is also a way to get engagement, as many of your Instagram followers might leave comments, so make sure to also ask questions.
16. Quality over quantity
You can post 10 Instagram stories or post content to a ridiculous amount, but ask yourself, how worthwhile is it?
If you want to grow, Instagram followers will want to see the value.
Put in the effort in your reels and Instagram stories to give depth and value to your Instagram account.
Educate if you are qualified, start conversations about various topics, invest in graphic design, and edit your videos carefully – quality is the key to success.
17. Interact with other content creators
It must feel good when you see a comment from your celebrity on your post, right? It feels like even the biggest names can show their internet mortality and humble themselves, so why not you as well?
Show followers on Instagram we can react and engage with them, but also with other creators.
You never know where you might spark a new friendship.
There might be a great collab opportunity on the horizon, so make the first move and show initiative.
18. Use analytics to adjust your strategy
The Instagram app allows you to see how well your posts perform.
As I said before, the best formula is your formula if you want to have more followers on Instagram. Instagram analytics tools can be an astonishing aid.
Based on your Instagram insights, you can make the best Instagram marketing strategy for your Instagram profile.
You will know when is the best time for you to schedule Instagram posts, find the best and relevant hashtags, discover potential followers and ultimately get more Instagram followers.
How Do You Get 1000 Followers on Instagram Fast?
In an attempt to get more Instagram followers, the best option is to create a strategy that allows you to gradually and organically improve your follower count.
Authenticity and a unique approach might take you a long time to get followers on your Instagram profile. Some creators try to use shortcuts when they want to improve their follower count.
Of course, you want to grow your Instagram following – be wary, though shortcuts might be a good way but not always.
As a social media platform, Instagram focuses on its creators, who create communities and unite various groups of new followers.
Some users will apply the use of third-party apps in an attempt to get more Instagram followers. These apps allow you to purchase a certain number of followers for a price or for free as well.
Yes, you heard that right – they actually buy more followers on Instagram or use an app that will bring them, new followers, for free. The thing, though, is that these are all fake followers, and just as they have followed your Instagram profile upon buying them, can later also unfollow you.
Furthermore, in case Instagram notices unusual activity on your account, you might get banned. This trend has also been used by various Hollywood celebrities, so it really is easy to spot these fake new followers.
Conclusion
The best way to grow an audience is to create a very personal approach in your social media marketing strategy.
Consider creating different types of quality posts, from Instagram stories to user-generated content, to make your Instagram profile presentable to potential followers.
Do not underestimate the use of various features, find relevant hashtags, explore Instagram's algorithm and use Instagram ads to gain followers.
Growing an organic following can take some time, but it does pay off eventually, and this can also be applied to other social media platforms.
FAQ
What is the fastest way to grow your Instagram?
The fastest way to improve Instagram growth is through consistent posting, finding the best times to post content, and being unique and true to your brand.
You could technically also buy followers, but there are far too many risks with this approach, and it is not recommended by a professional in the field of digital marketing.
Are hashtags still a thing in 2022?
Yes. They have been and always will be relevant to Instagram's growth. Instagram hashtags can deliver your content to the most suitable audience and can also help you search for the right accounts, products, and services.
You can also tap on the search bar on your explore page to find what exactly you need through hashtags on Instagram.
How to use Pinterest to grow your Instagram?
You simply claim your Instagram account on Pinterest!
Once you have opened Pinterest, you go to your account's settings. Tap on the claimed account and then tap on Instagram.