If you use Instagram regularly, you might have noticed that since the last update, you don't have the option to post multiple photos (Instagram carousel posts) the same way you used to.
You're probably wondering, "Why can't I post multiple photos on Instagram, and does this mean that this option is no longer available?".
Well, worry not because this option is still there, and I'm going to show you how you can find it, how to post multiple pictures on Instagram post, stories, and reels, plus some additional tips.
Why Can't I Post Multiple Photos On Instagram Feed?
There are a few reasons for not being able to post multiple photos on the Instagram app.
This can be due to a bug in the update, because of a bad internet connection, problems with the Instagram app on your device, or something else.
Below are some of the possible reasons with solutions, so try them to see if your problem disappears.
14 Fast Solutions To Post Multiple Pictures
1. Select a Photo and Hold It
As many users have noticed, since the latest Instagram update, the option "Select Multiple", which enables creating carousel posts, is no longer instantly visible when adding a post.
If this seems to be your problem, don't worry! Tapping on a photo and holding it should make the option visible again and allow you to post multiple pictures.
This problem may also disappear with the next Instagram app update.
2. Check Your Internet Connection
Sometimes the solution is very simple. Check if your Internet connection is there and that it's not restricted.
If you're connected and still get the "Not Posted Yet. Try Again." The error could be that your connection is not stable enough, so try connecting to a different network and posting again.
3. Turn Off Data Saver
If the error appears, it could be due to your mobile data being maxed out, or your data saver option is turned on.
To check if the Data Saver is causing your issue:
Go to settings on your Instagram profile.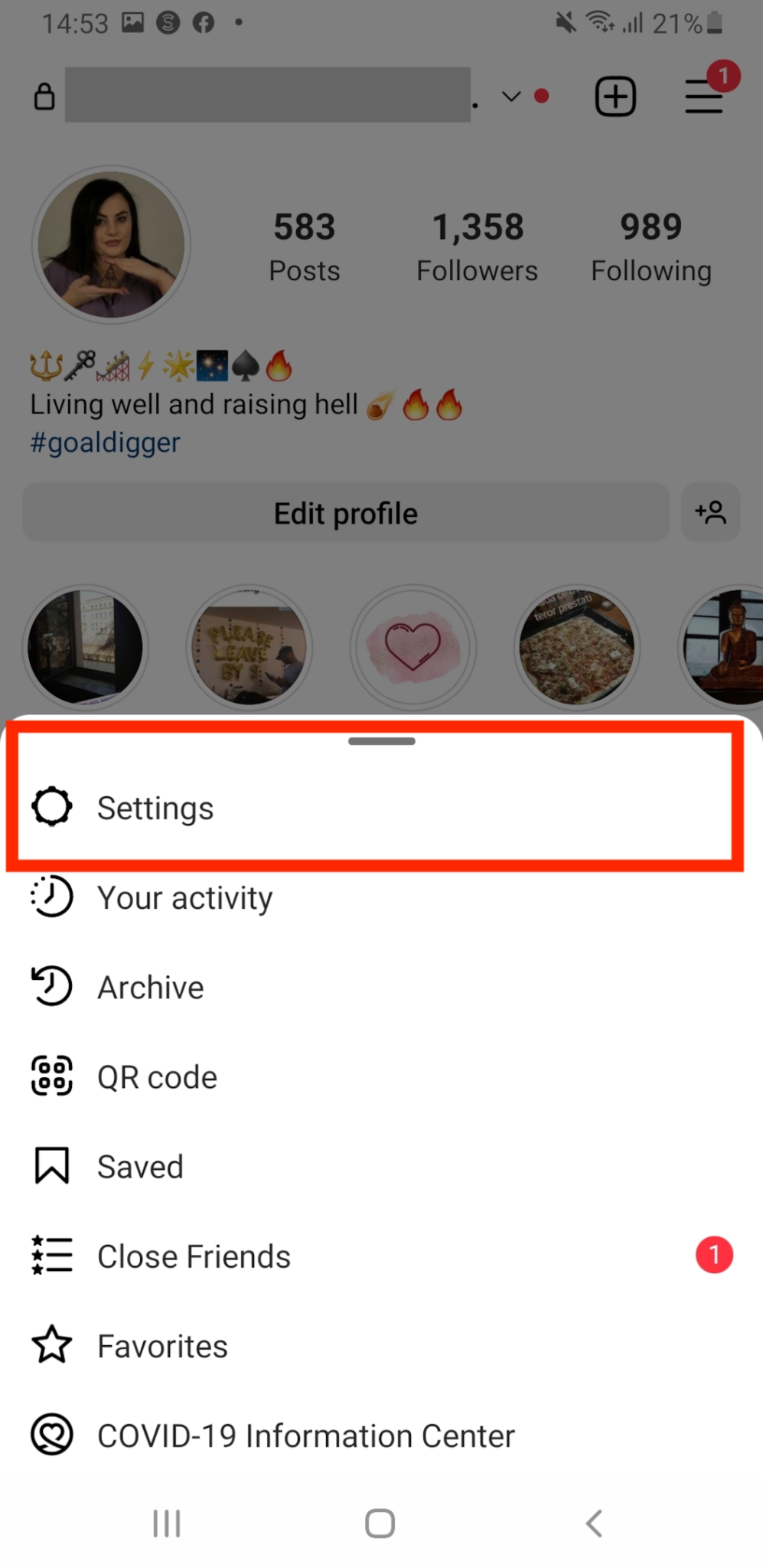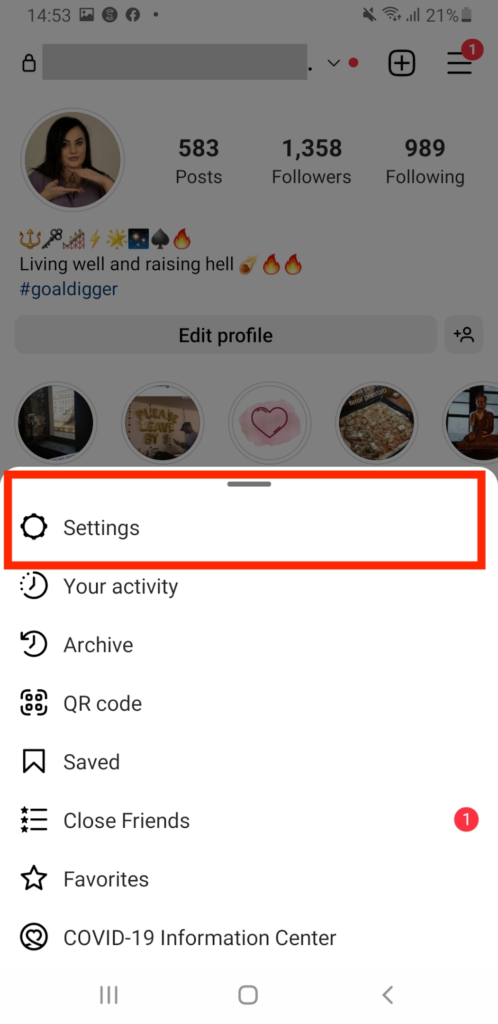 Click on Account.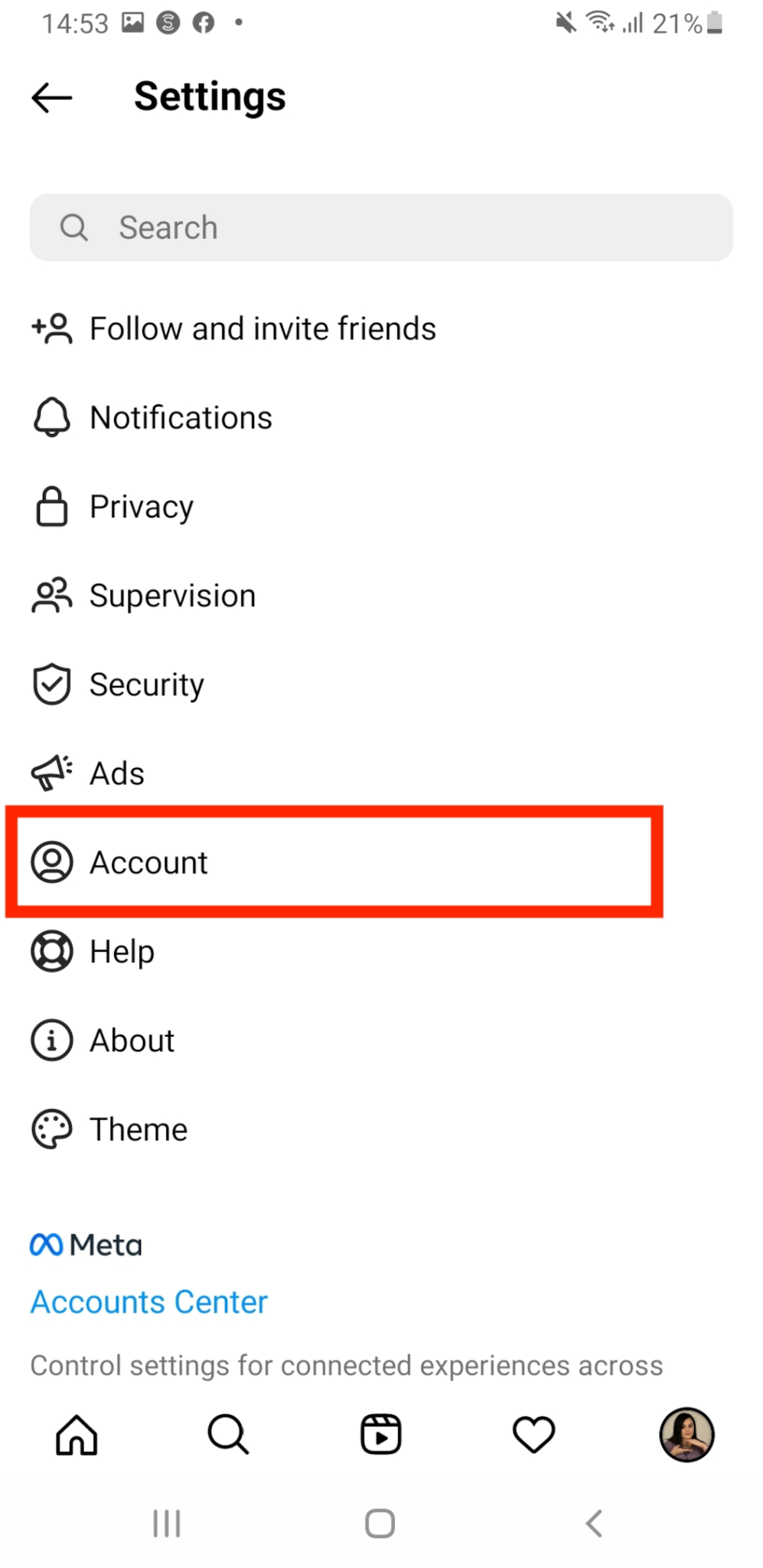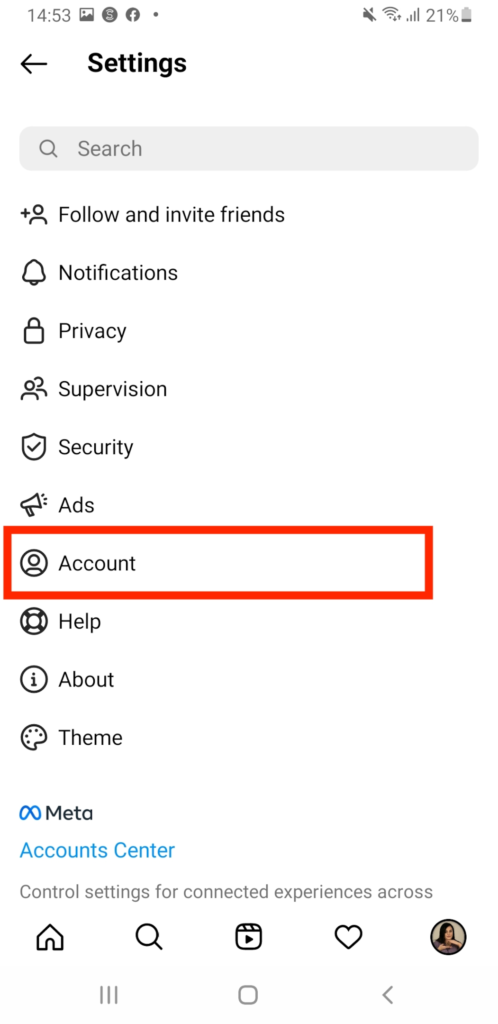 Tap on Cellular Data Use.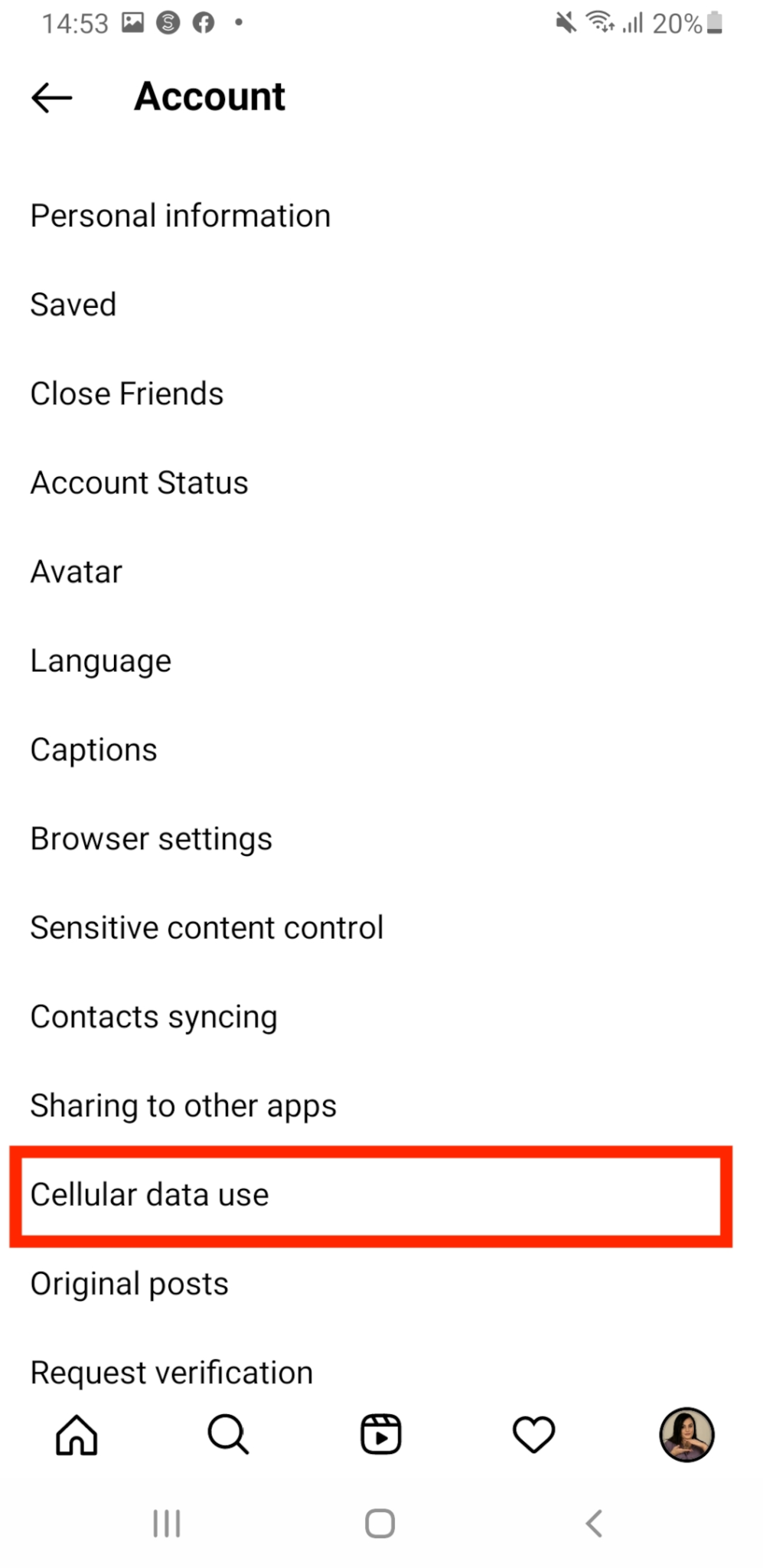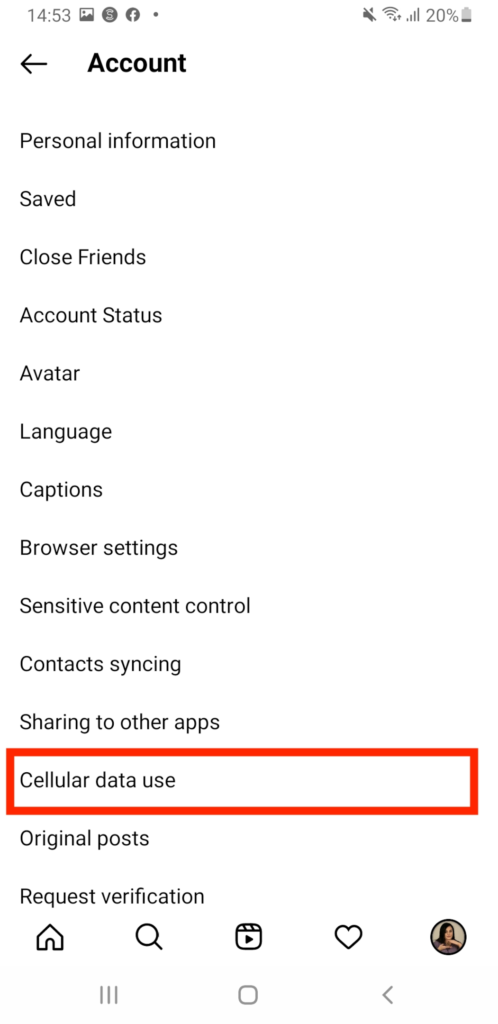 Turn off Data Saver.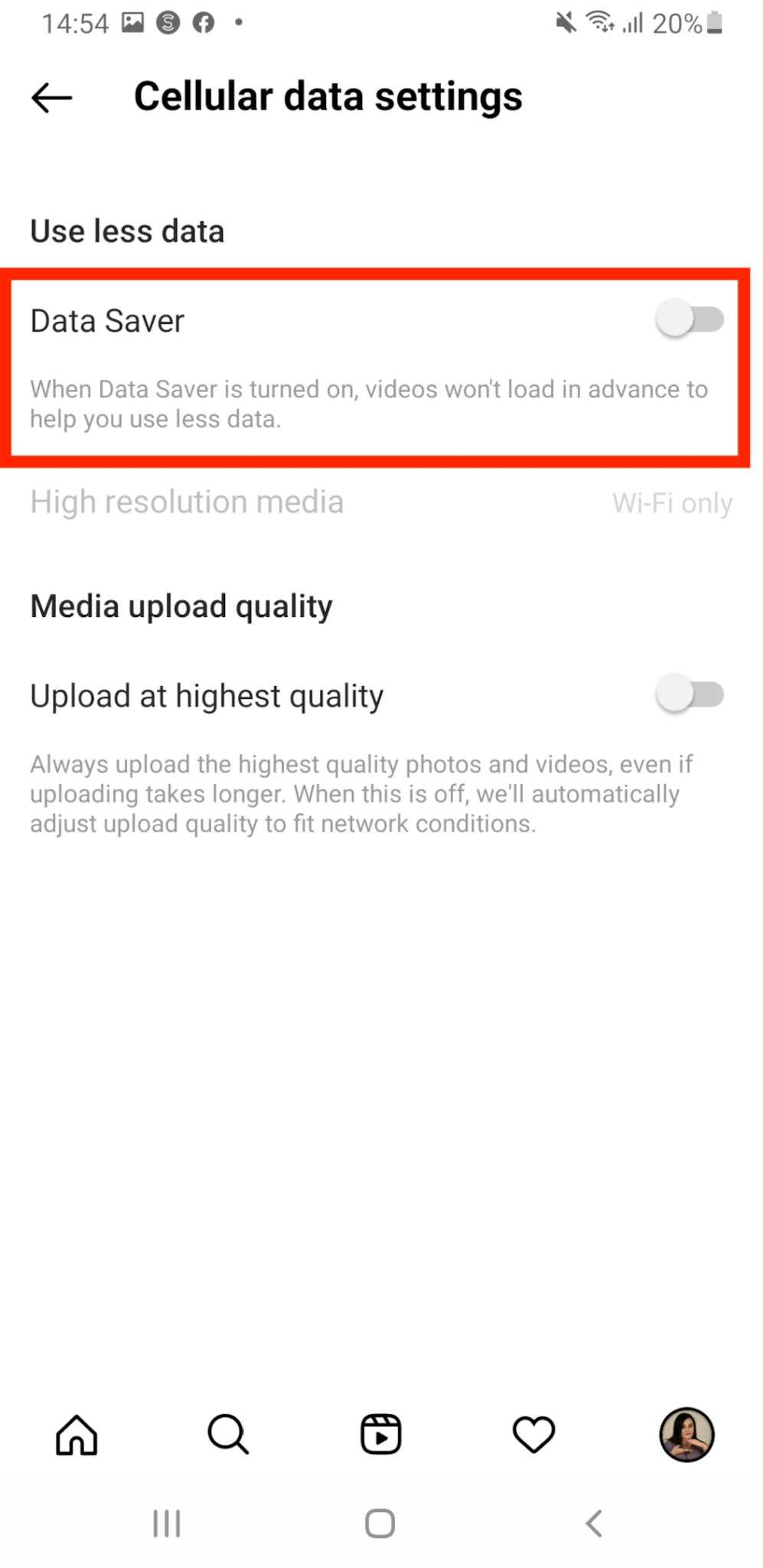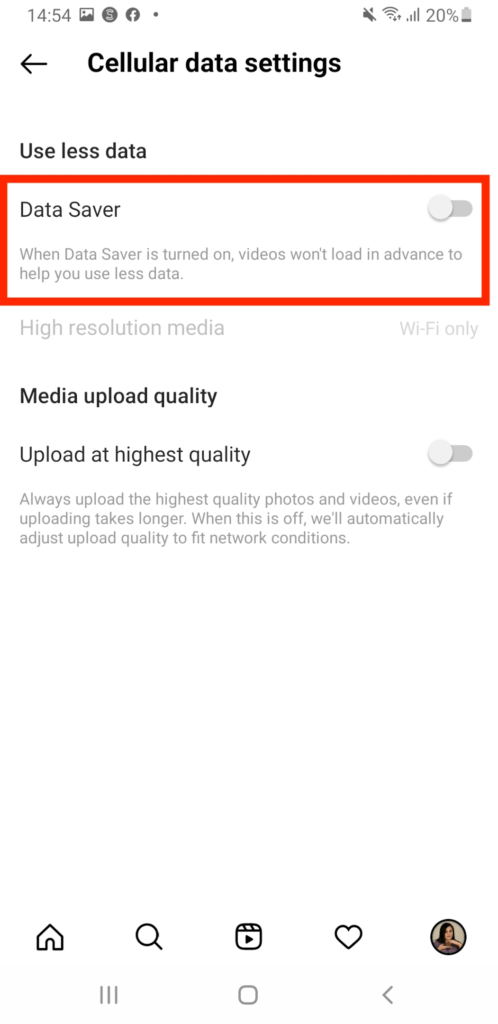 If the option is already turned off, check with your data provider if you have maxed out your internet data, as this could slow down your internet speed.
4. Check the Size of Your File
As with all platforms, Instagram has its restrictions when it comes to maximum file size for the upload of photos and videos.
The maximum file size for images is 30 MB, and for videos, it's 650 MB. Most smartphones make default image sizes around 6-15 MB, but with new options and devices, this size could vary a great deal.
This is especially true if you have professional photos or if you edited them with some of the editing programs.
The best way to change file size is through the editor you use, just choose different export settings, or reduce the file with one of the file compressors.
5. Check Your File Format
Instagram supports standard formats like jpg, png, or jpeg for photos and mp4 and mov for videos.
It doesn't support gif format for posts or some other less-used formats of video and photo content.
If your file is in a non-standard format, try converting it to a more frequently used one and try posting again.
6. Post Up to Ten Photos
The number of photos you can post at the same time is currently limited to 10. Trying to add more photos or videos will stop you from posting your content.
Make sure that you upload fewer than 10 photos at a time on your carousel post.
7. Update the App
Sometimes when some features are not functioning properly, it's due to an old version running.
Go to your app store and check if your version is up to date.
If there is an option to update the app, do so and then restart the app and try to post again.
8. Reset the App
"Have you tried turning it off and on again?"- this anecdotal IT advice sometimes works for the Instagram app too.
Sometimes it's enough to reset the app, and the option becomes available again. You can also try to restart the phone, as this has also shown to work on some occasions.
This is mostly the fix, as it reboots the entire system.
9. Reinstall the App
If resetting the app doesn't help, try uninstalling and then installing the app again, as this also helps in some cases.
10. Clear Cache Memory
While cache data can be useful in many cases, cache build-up can also cause app failure.
Clearing your cache deletes all temporary page info that might be causing problems within the app.
To clear the cache on Android devices:
Go to Settings and click Apps.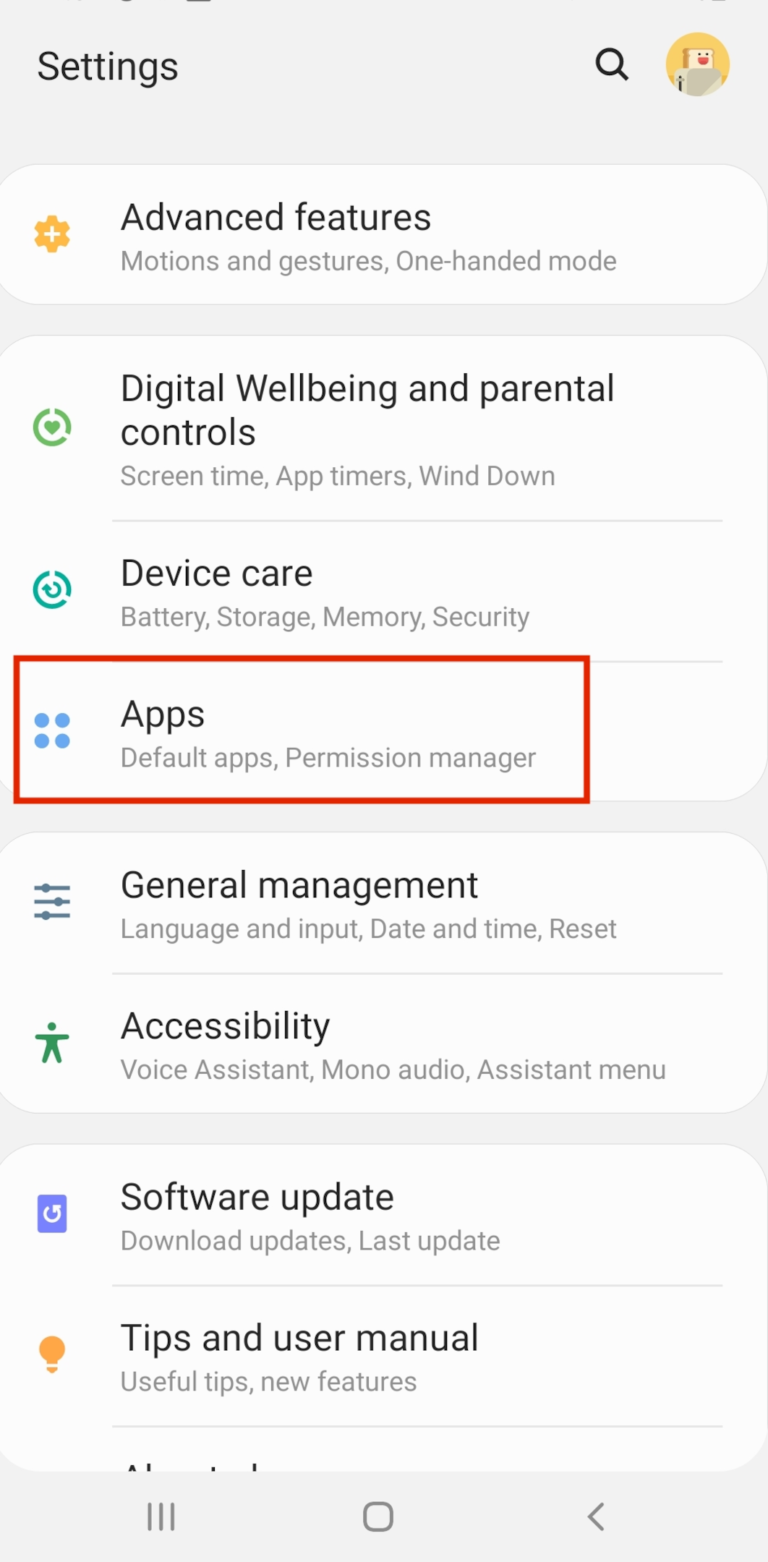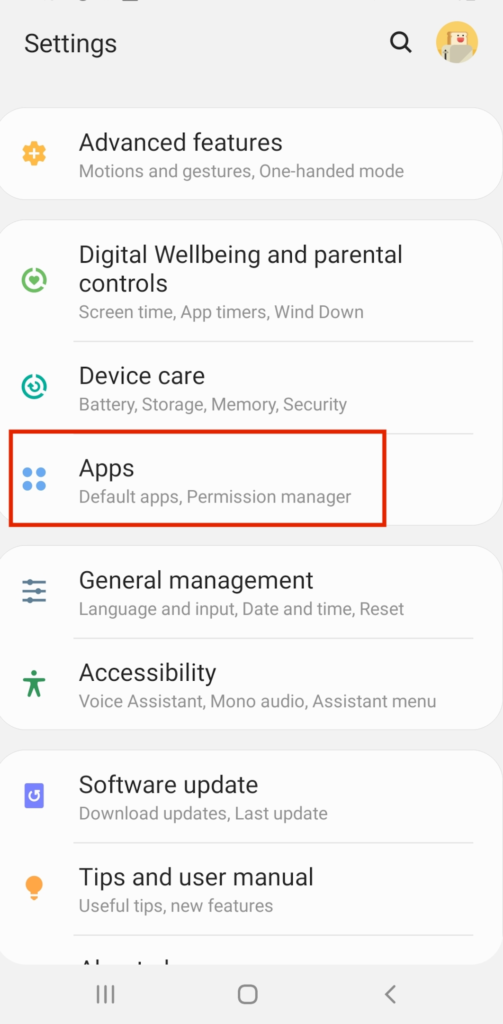 Click on Instagram.
Click on Storage.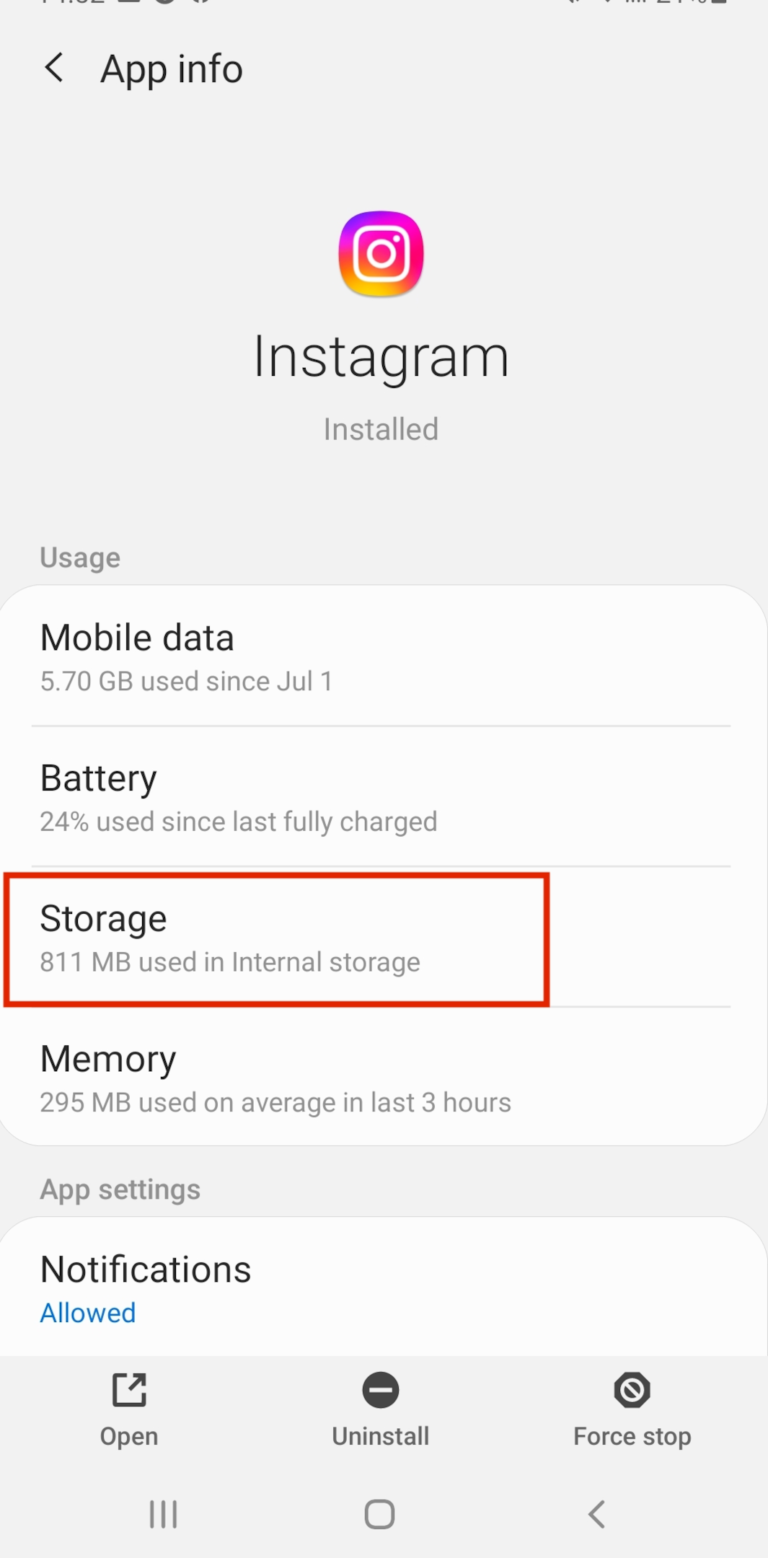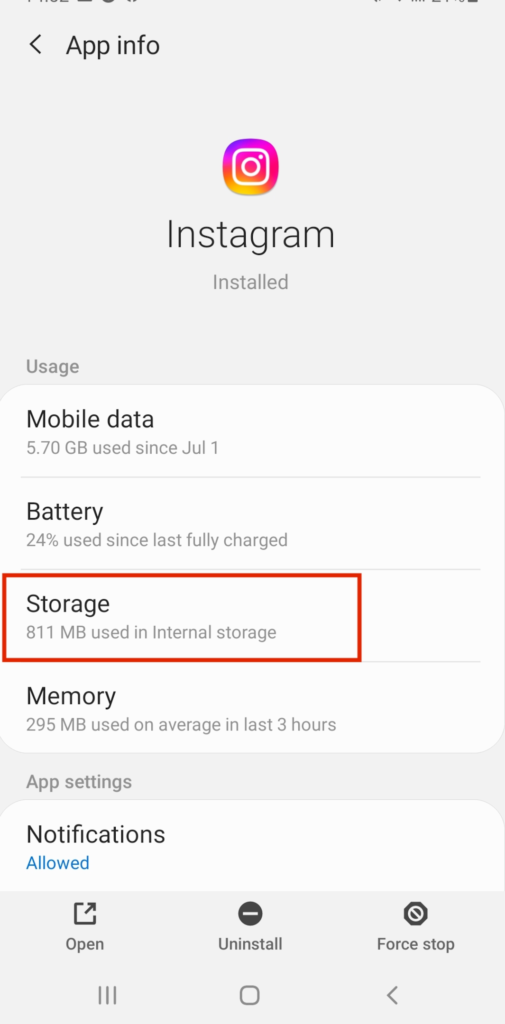 Tap on Clear cache in the lower right corner.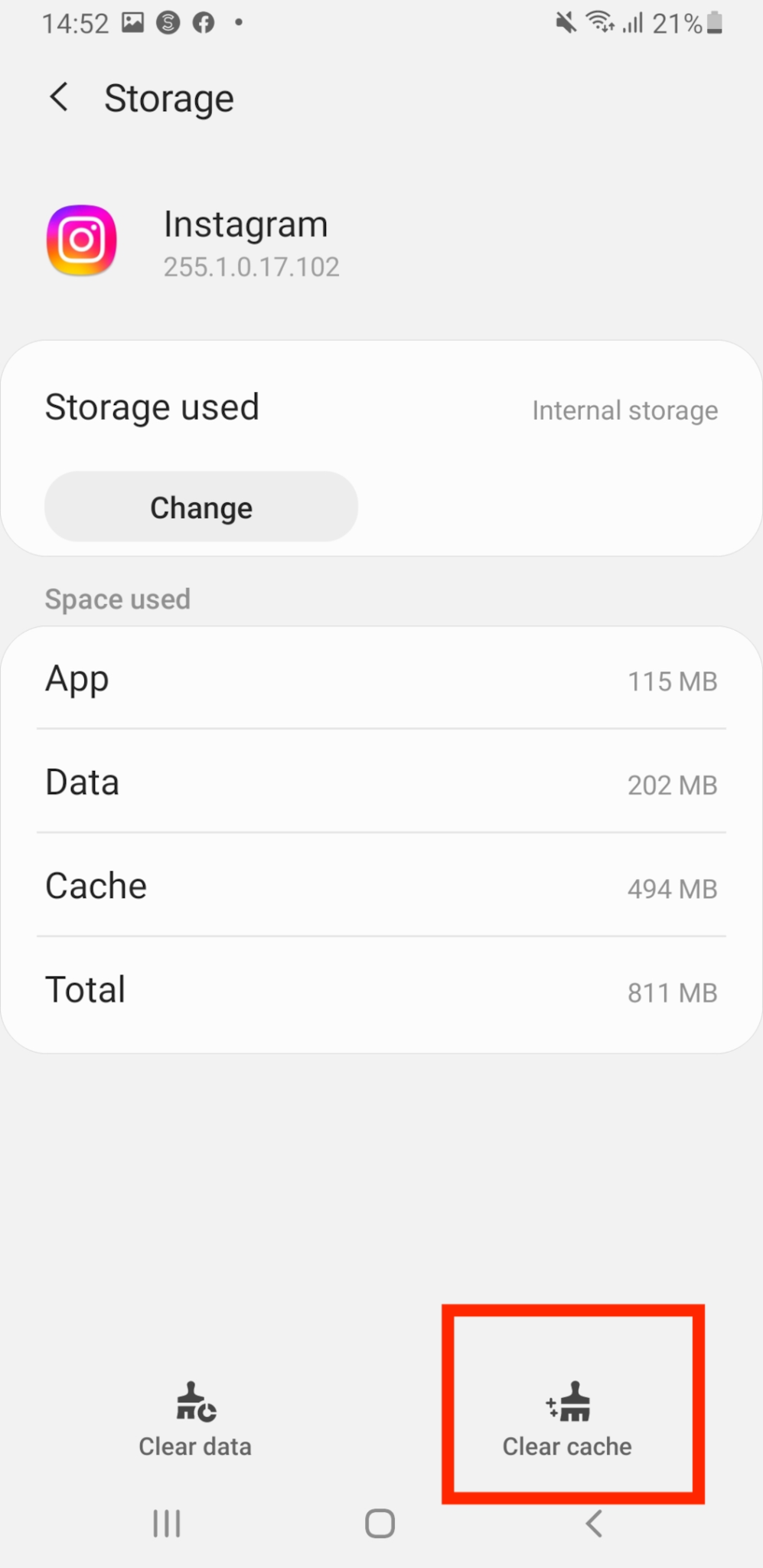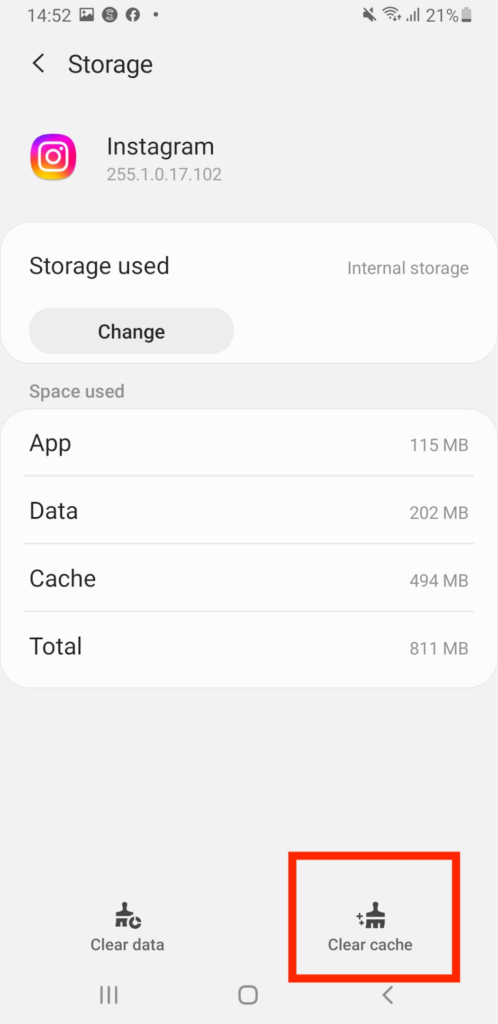 To clear the cache on iPhone:
Go to Settings.
Click on General.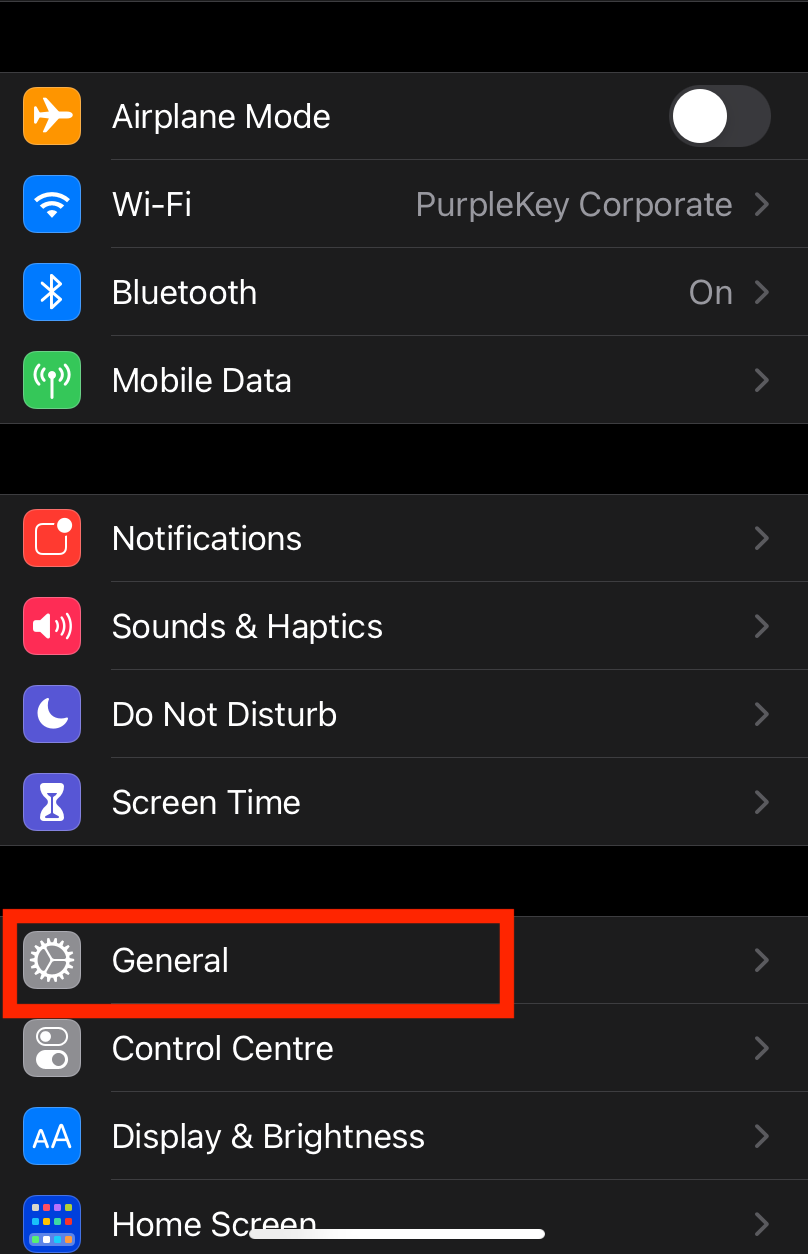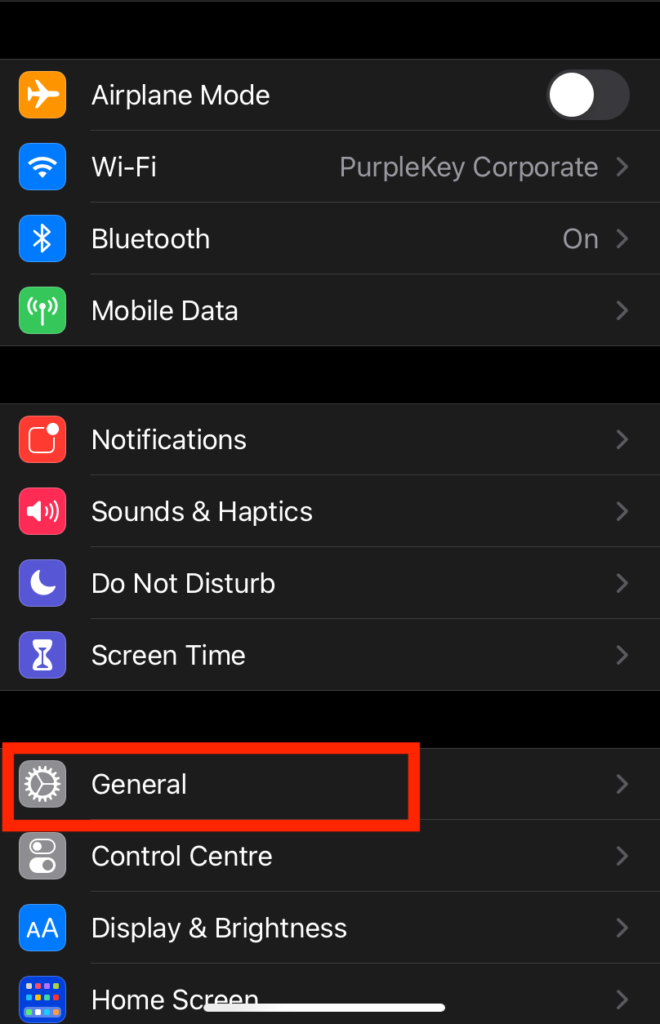 Click on iPhone Storage.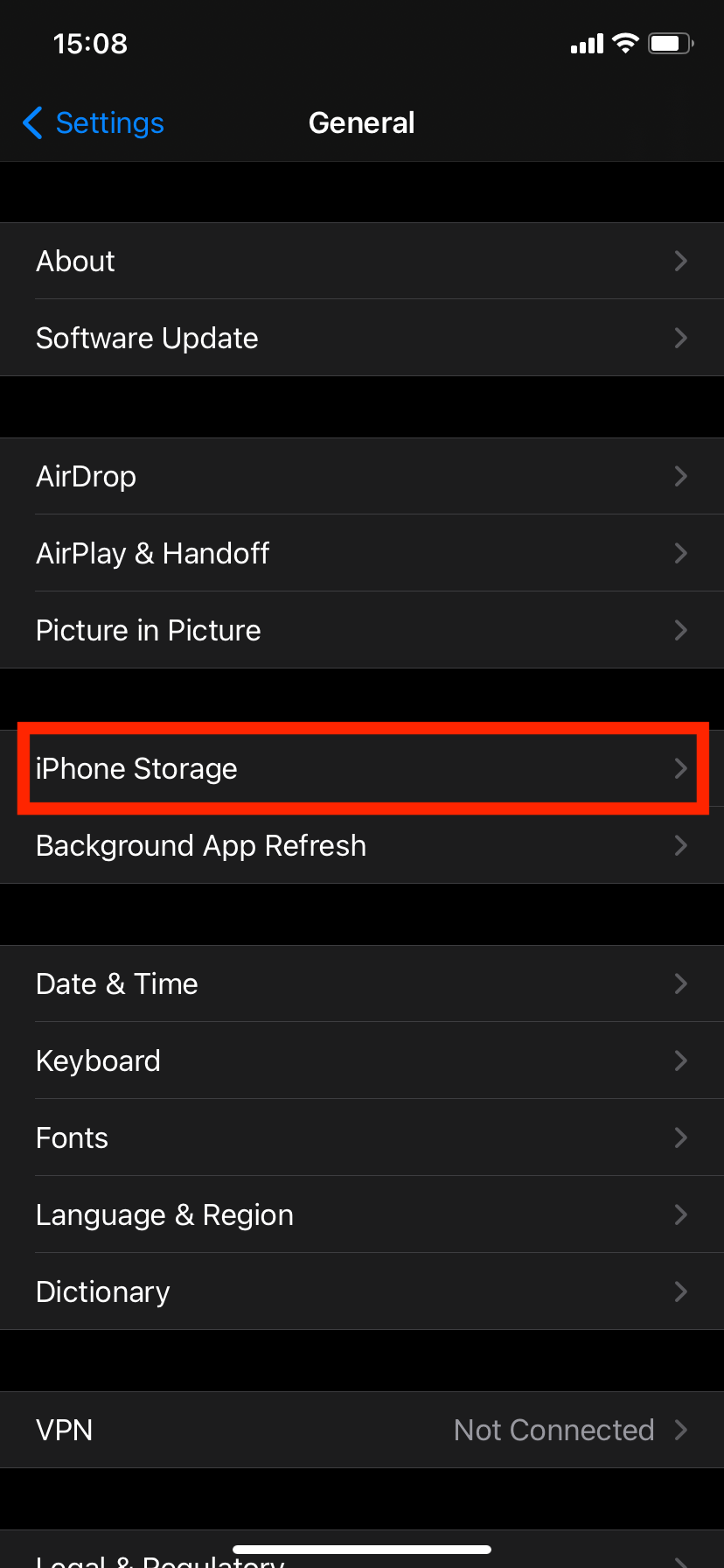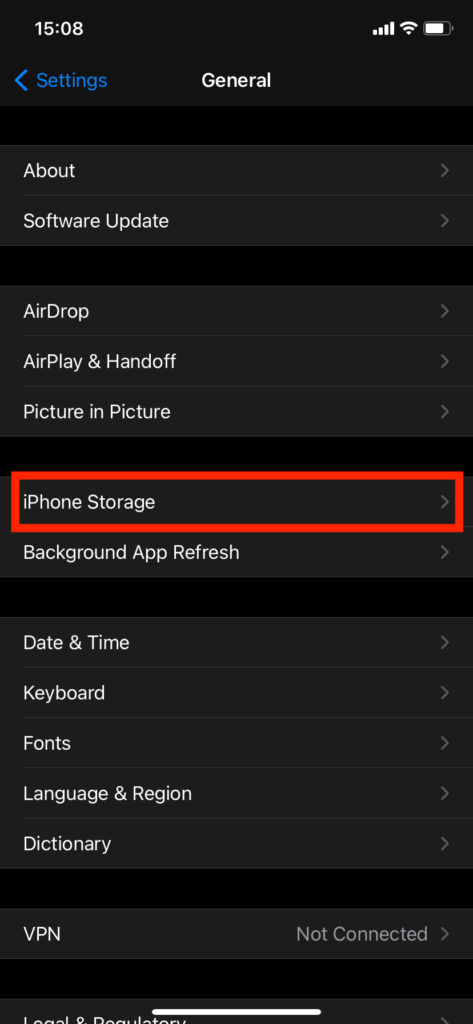 Choose Instagram.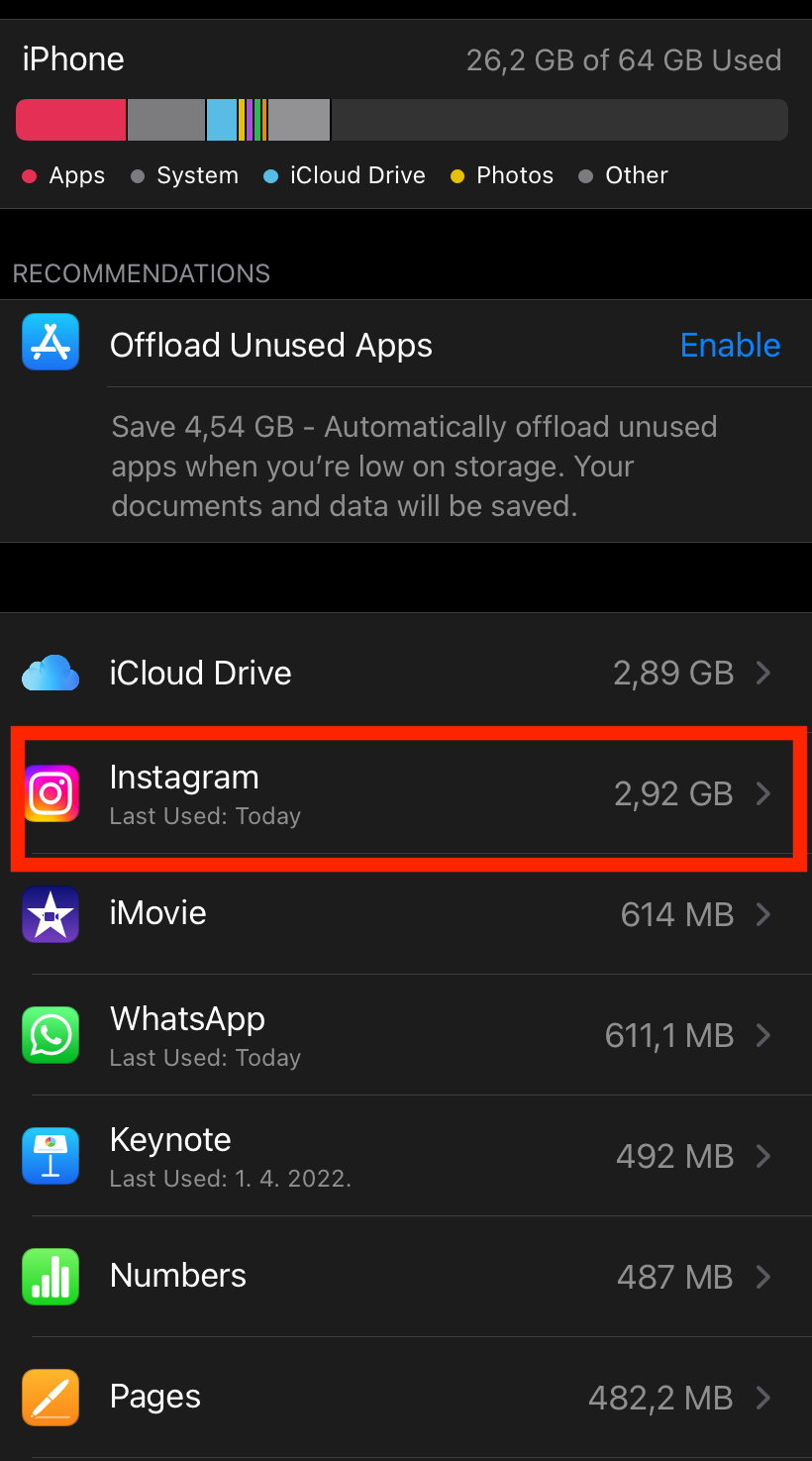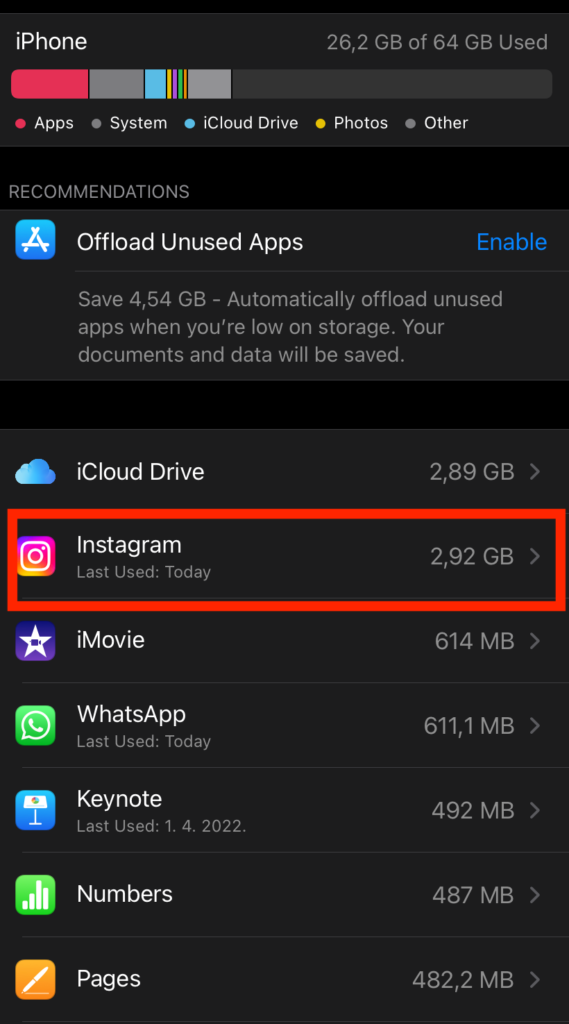 Tap on Offload App.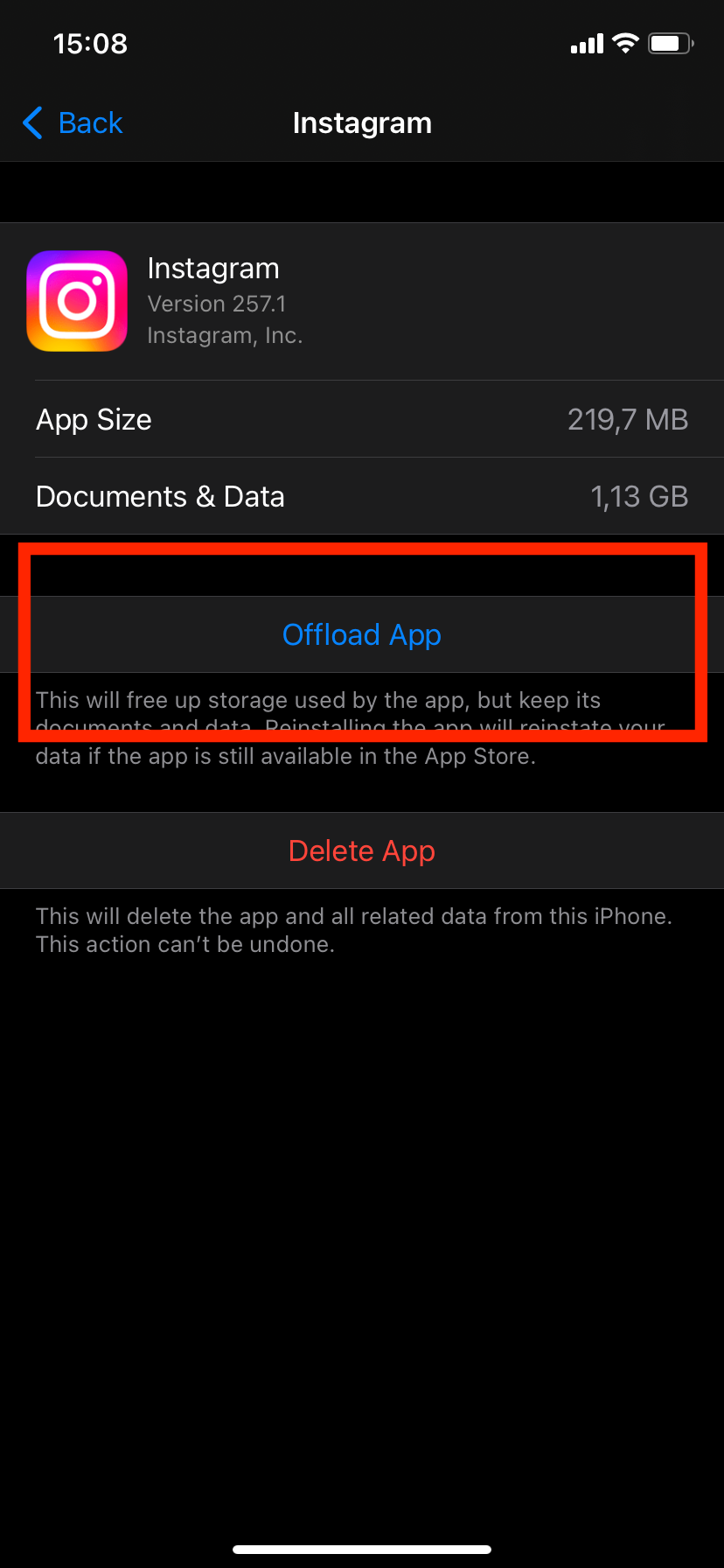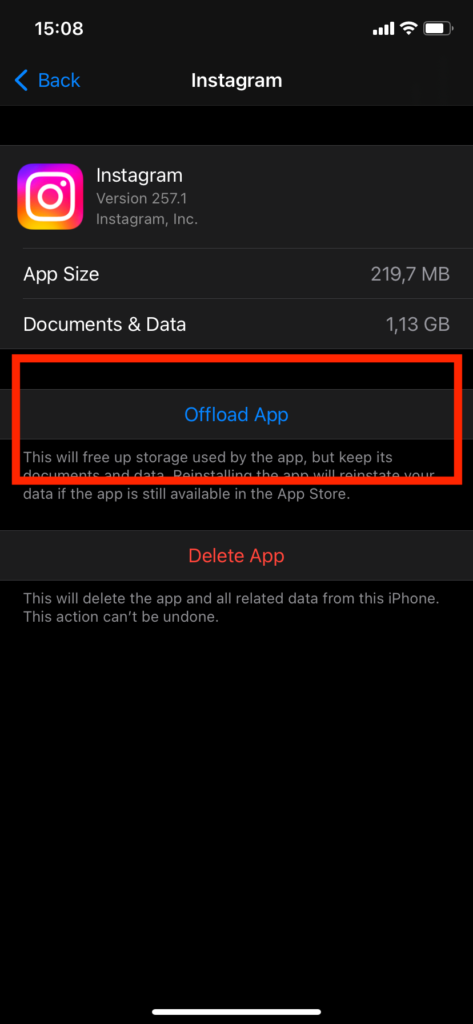 11. Try Removing Tagged Accounts
There is also another Instagram bug. Sometimes when you tag someone on multiple photos post, the app doesn't allow you to post it.
This only happens to a small percentage of users, and removing the tag usually fixes the problem and allows you to post all the photos.
If you recently did an update of the Instagram app and this problem appeared, then you'll know that this caused the problem. Wait for another update to check if it has been resolved.
12. Free Up Your Storage 
If there isn't enough free storage space on your phone, many apps can't function properly, as the app cannot store any new data and work as it's supposed to.
Free up some storage, delete unused files, and restart the app.
13. Your Account Might Be Restricted 
If you have created your account recently or have violated Instagram terms and conditions, your account might be restricted. 
Try posting from a different device, and if the problem persists, you are most likely restricted from posting on Instagram.
14. Your Photos Are Not Up to Instagram Standards 
Instagram has many rules when it comes to things you can and cannot post.
If one or multiple photos you are trying to post contain graphic violence or nudity, your posts could be removed instantly or not posted at all.
To prevent this, but also to avoid getting banned, take a look at Instagram's community guidelines and policies.
If you tried all of these fixes and are still facing the issue, then it's most likely not up to you.
The issue might be due to an Instagram bug and should be resolved in a short period or with the latest version.
Adding Multiple Photos To An Instagram Post
Adding multiple photo posts differs on desktop and mobile, so here is a step-by-step guide on both.
Posting a Carousel Post on the Mobile App
Launch Instagram app.
Slide to the left to enter the post menu.
Click the icon to add multiple photos.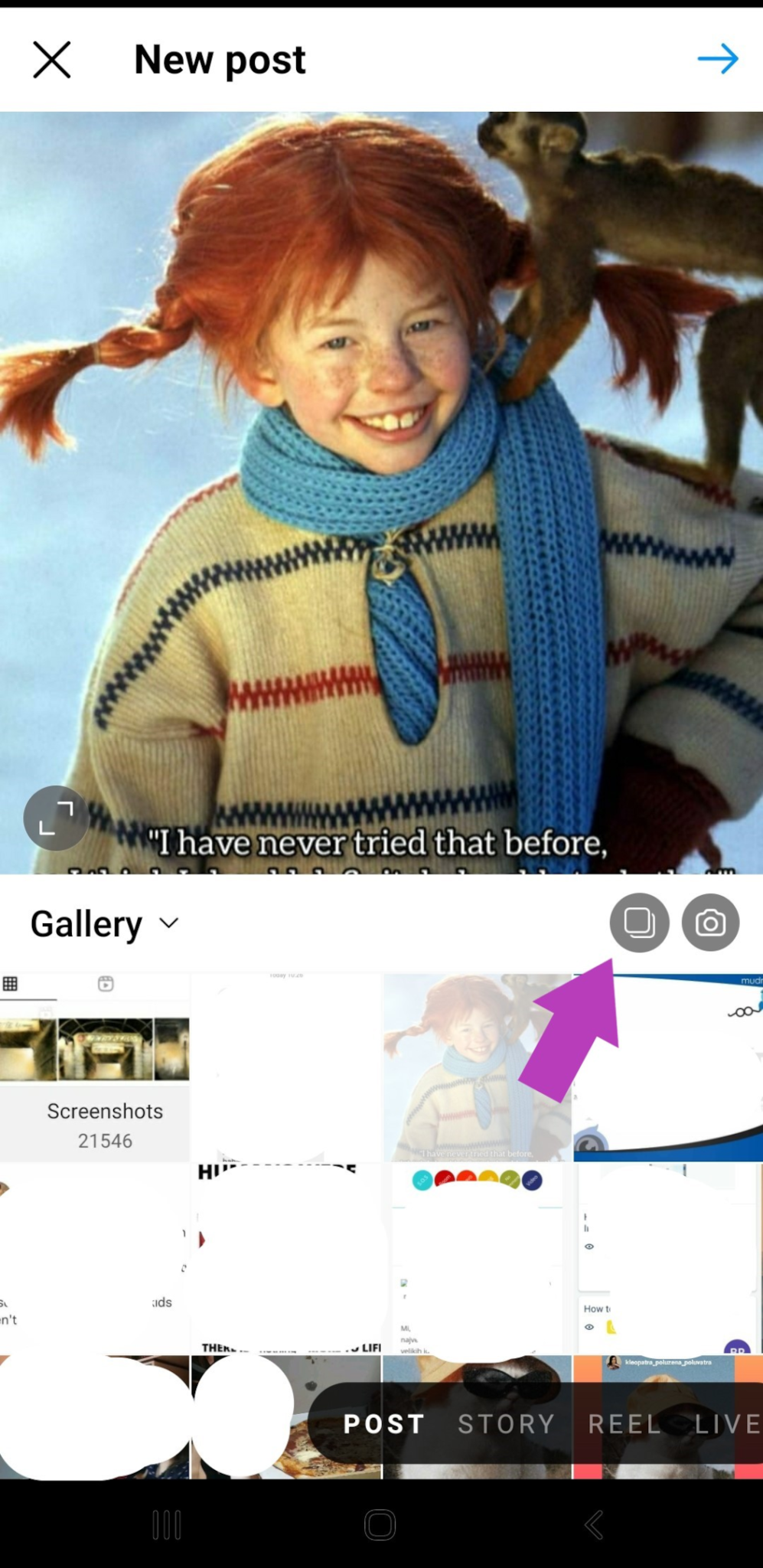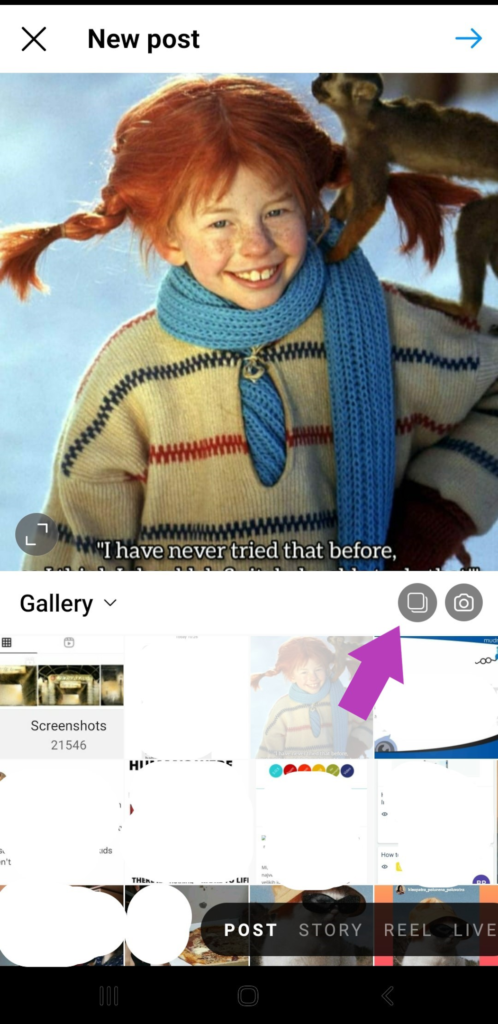 Select the pictures you want to include.
Apply filters if needed.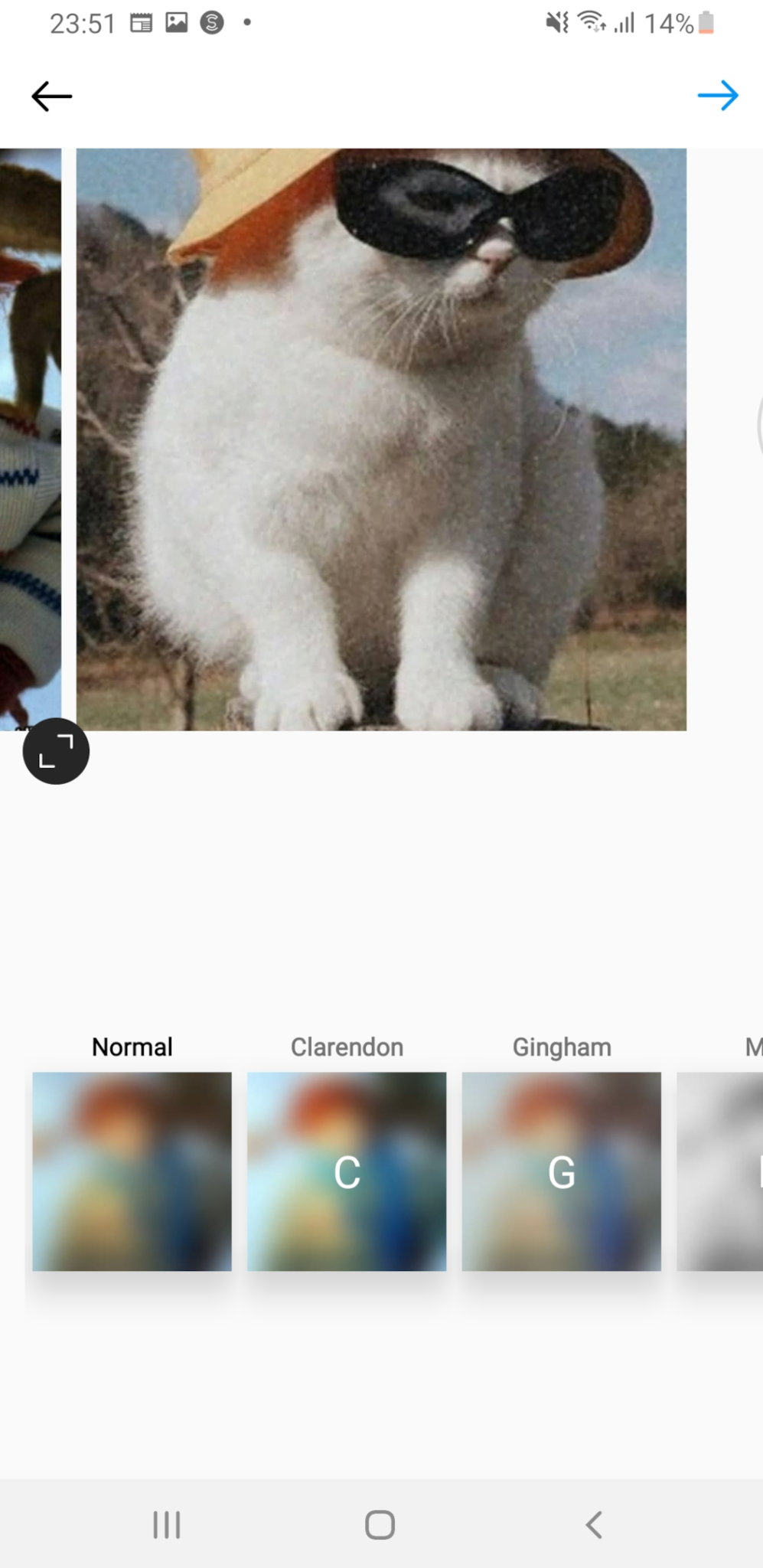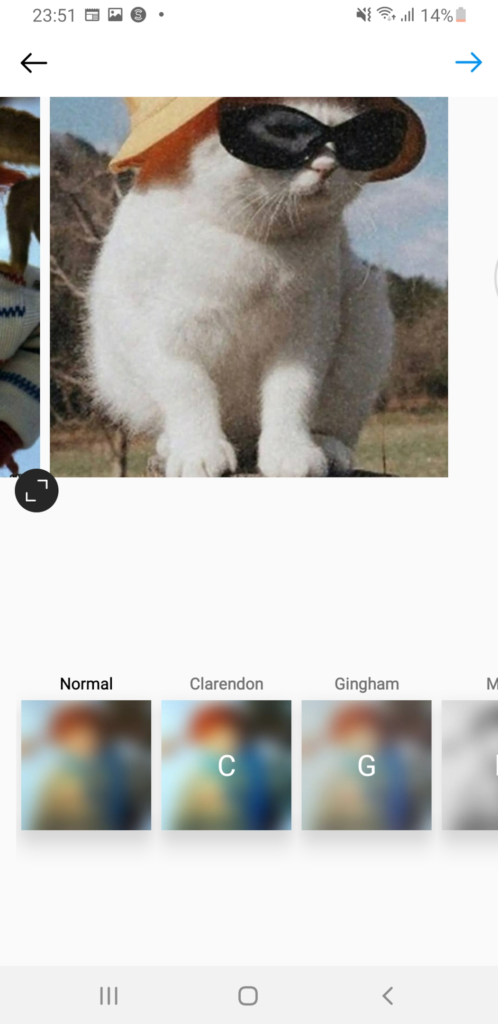 Add a caption and hashtags and select share to publish your post.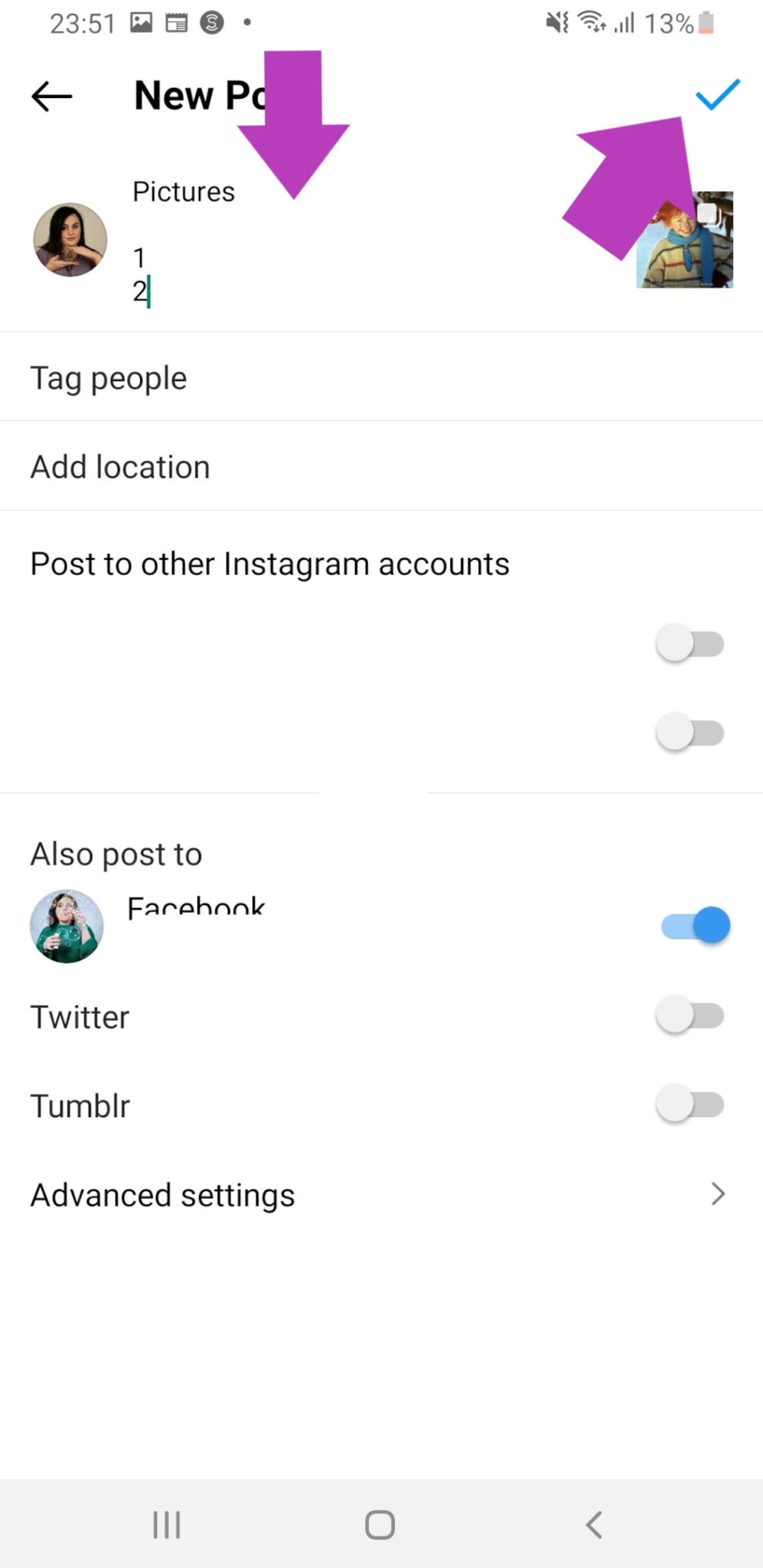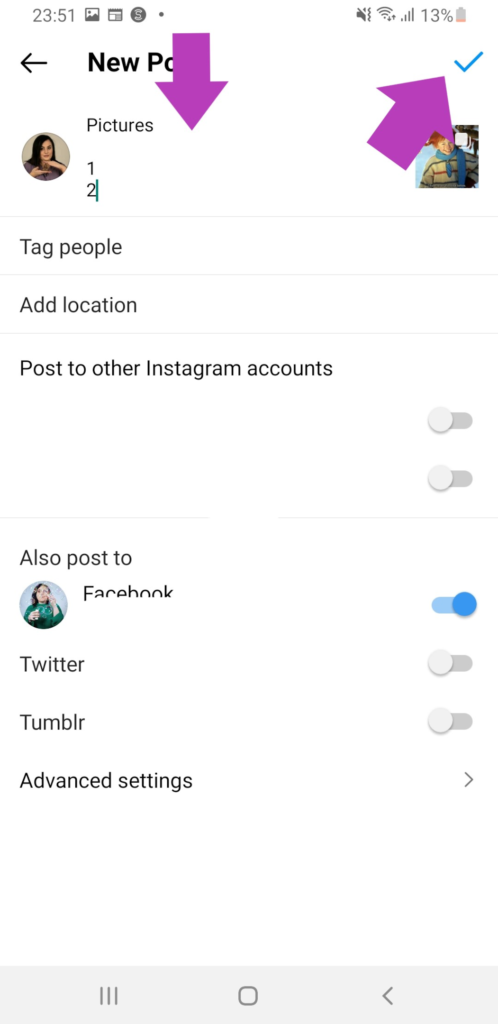 Your post will be visible when published.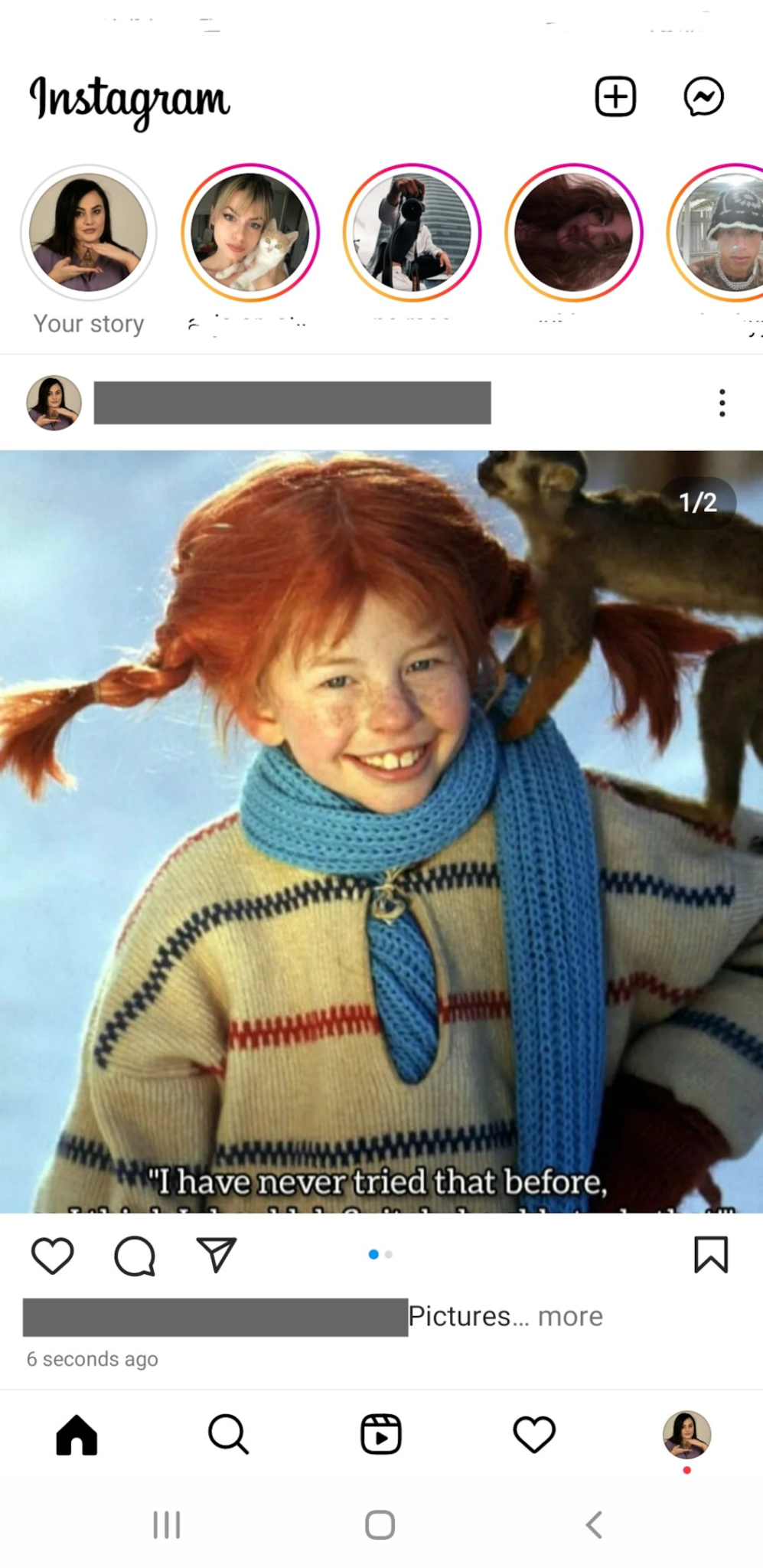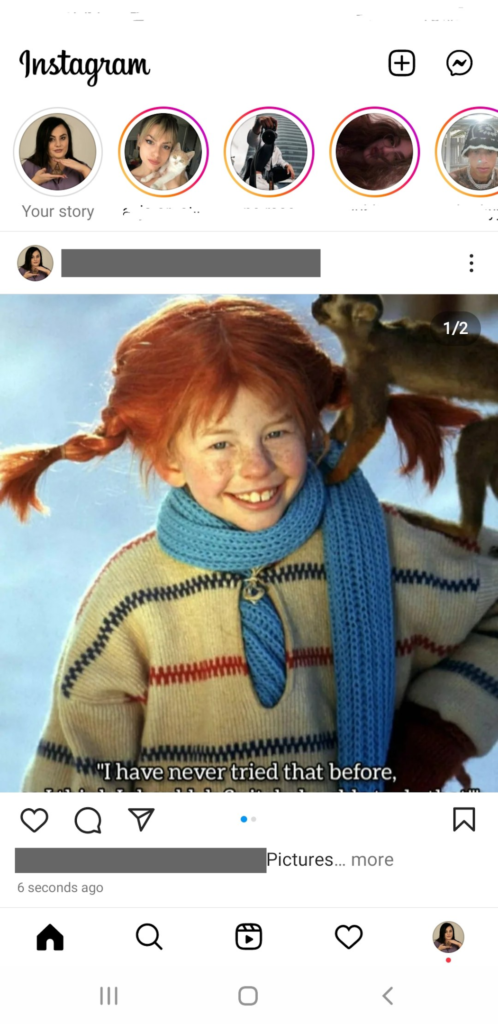 Adding Multiple Photos To An Instagram Reel
Launch the Instagram app.
Choose the icon in the lower left corner to upload multiple pictures and videos.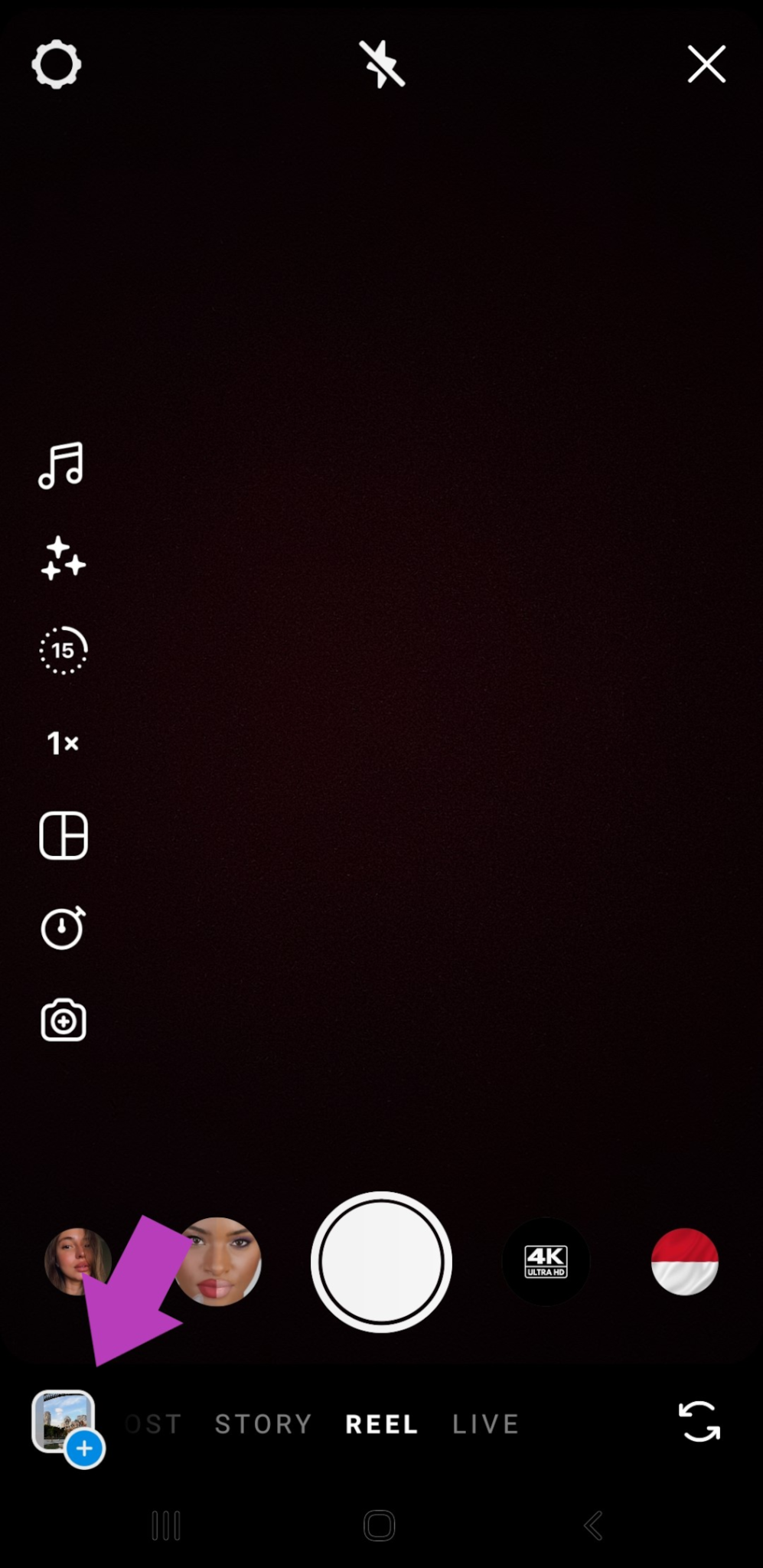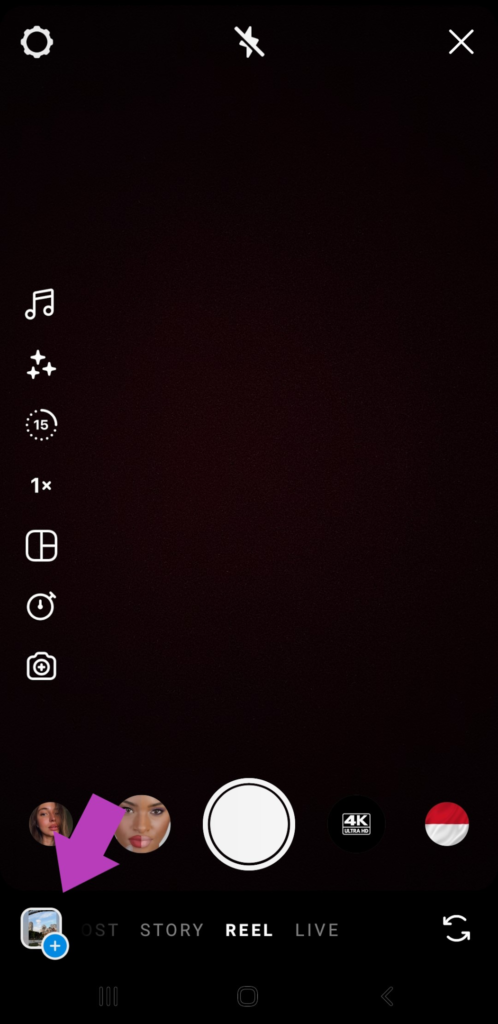 Choose multiple images or videos you want to upload and click next.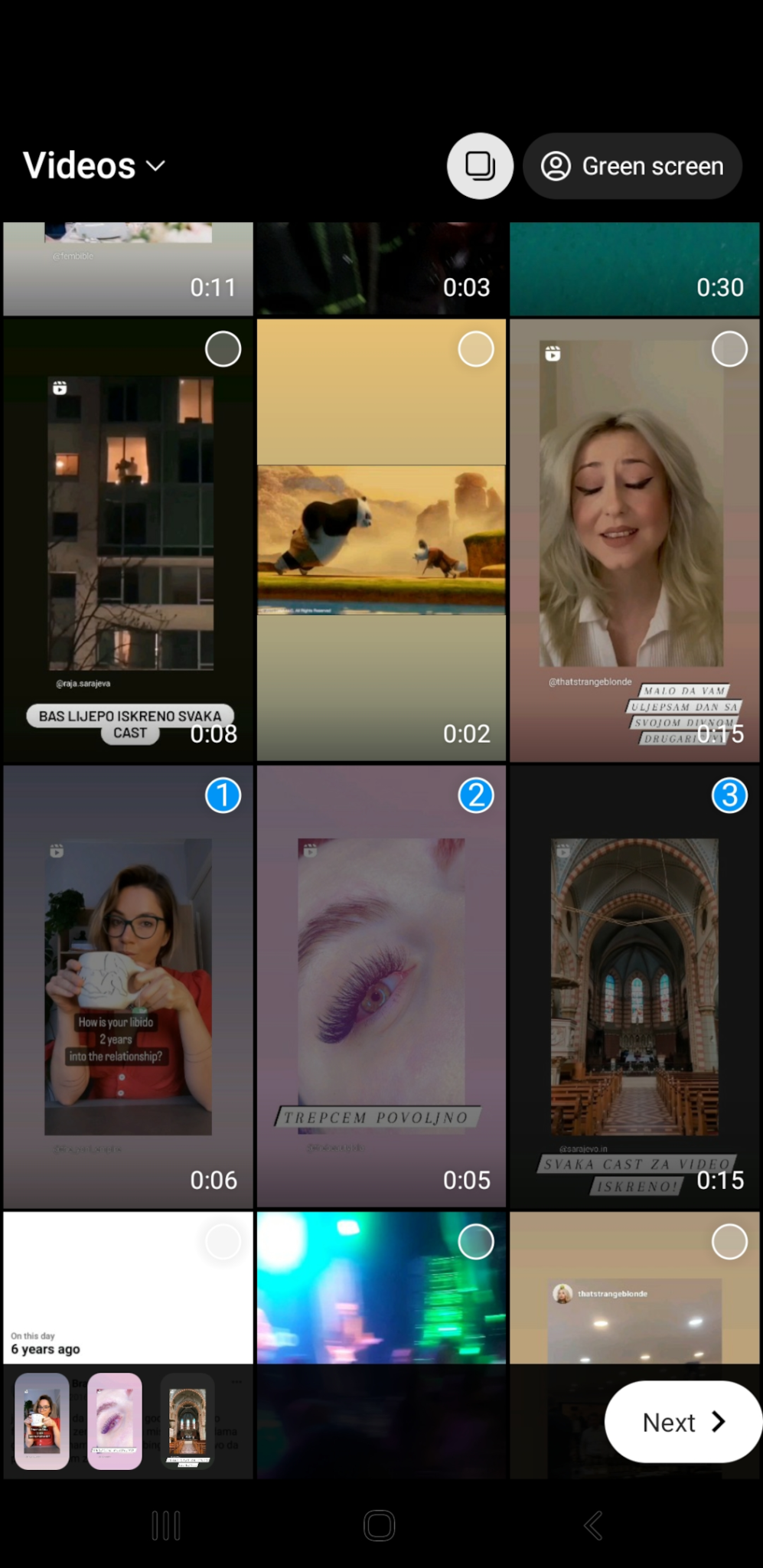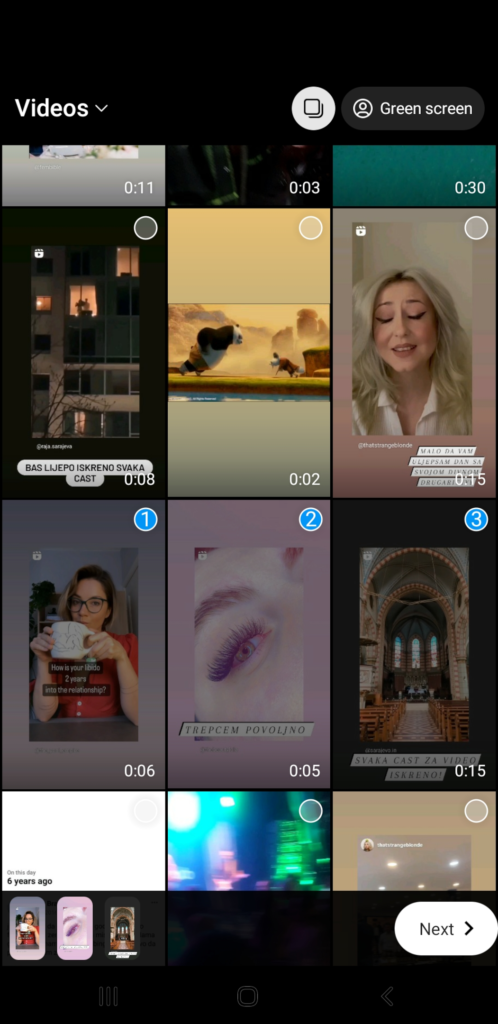 Select the music for your reel.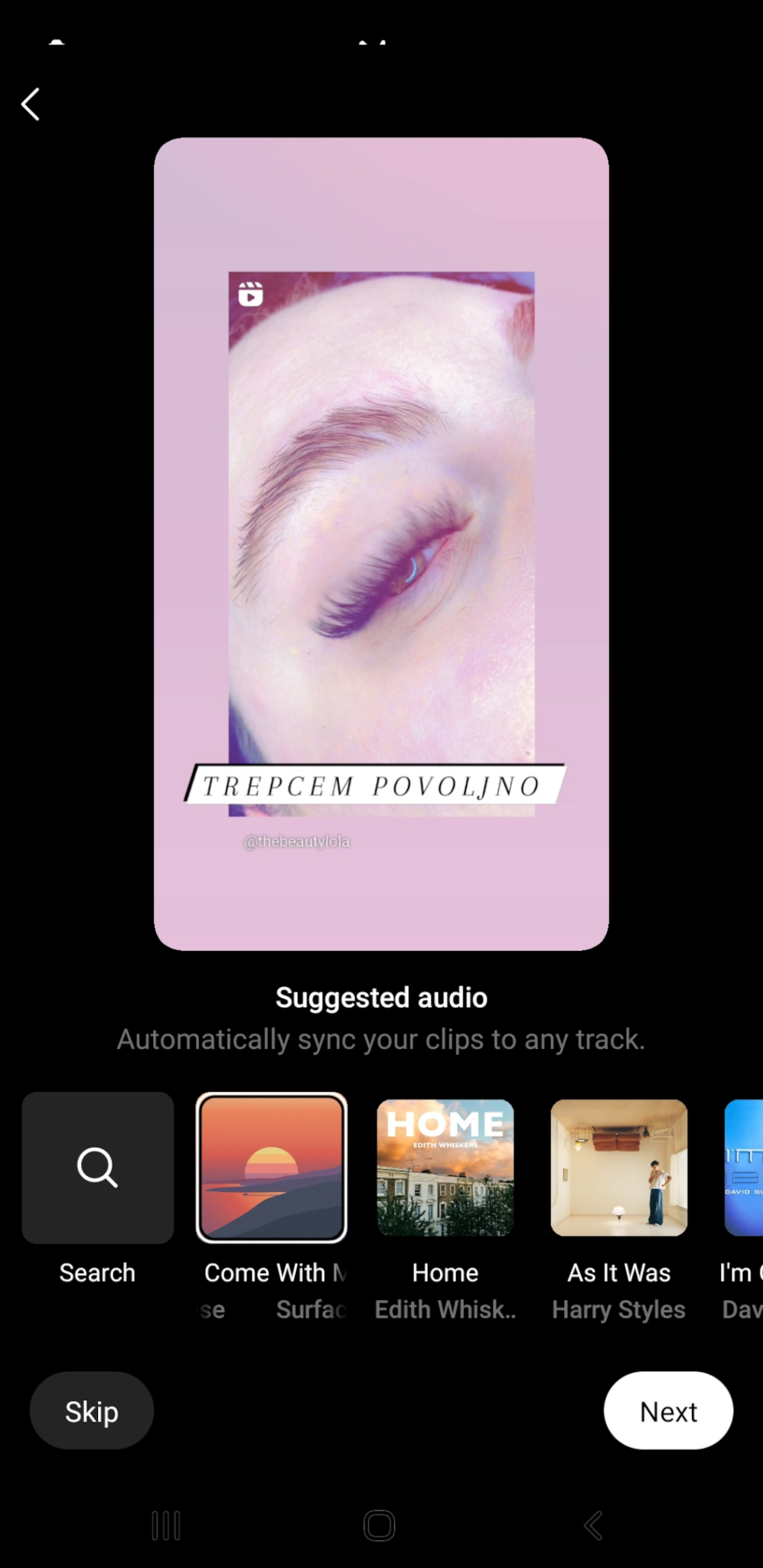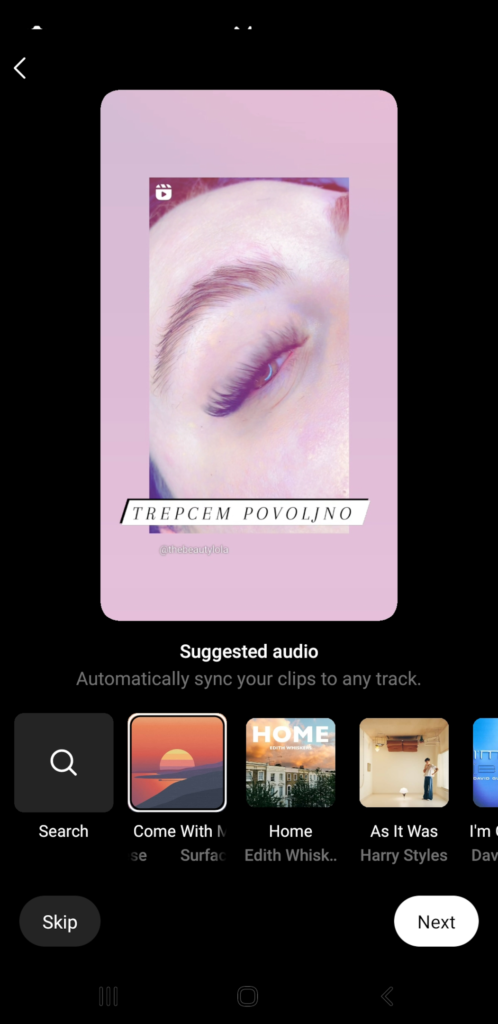 Drag the icons to reorder your photos and click next.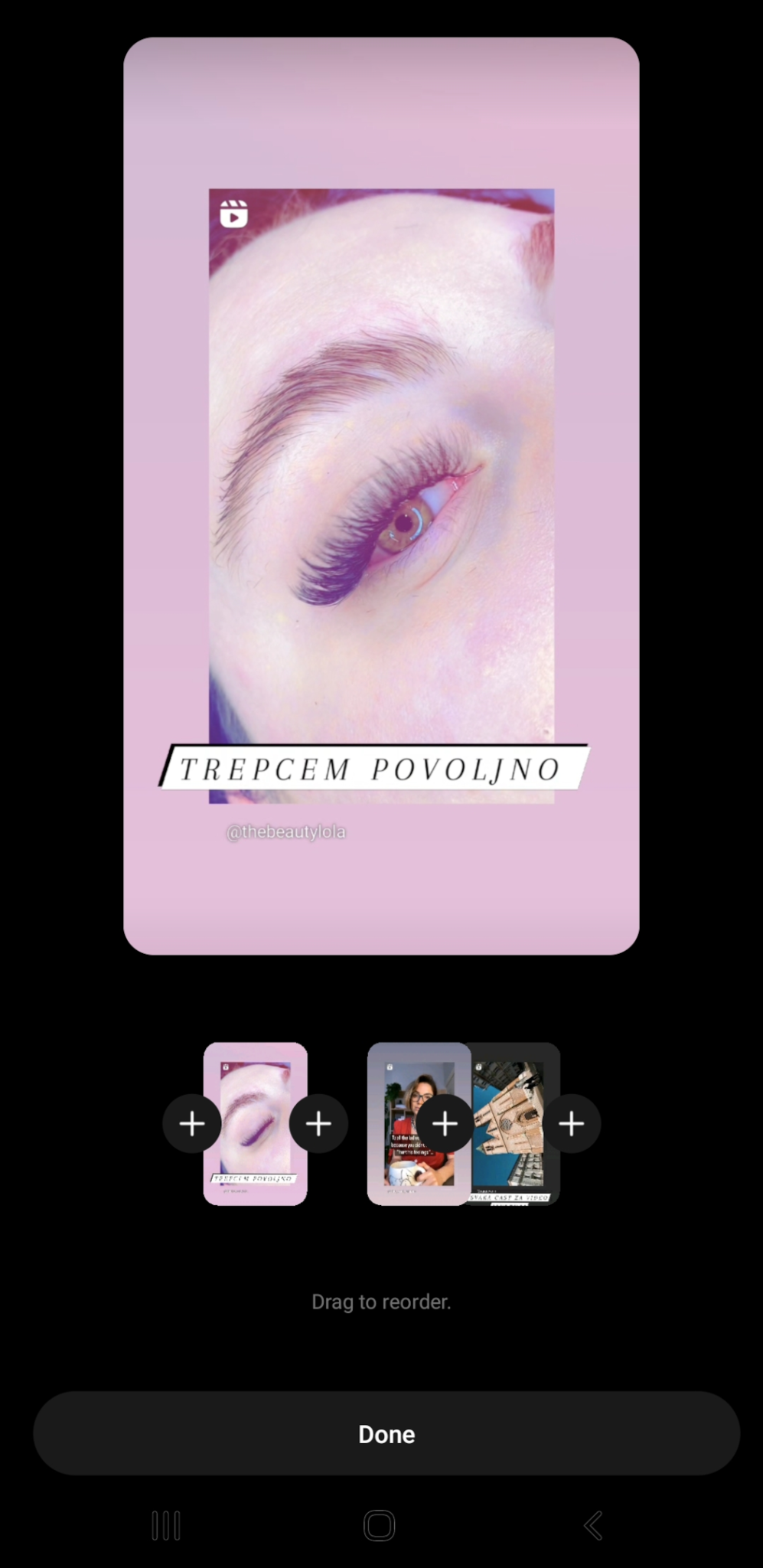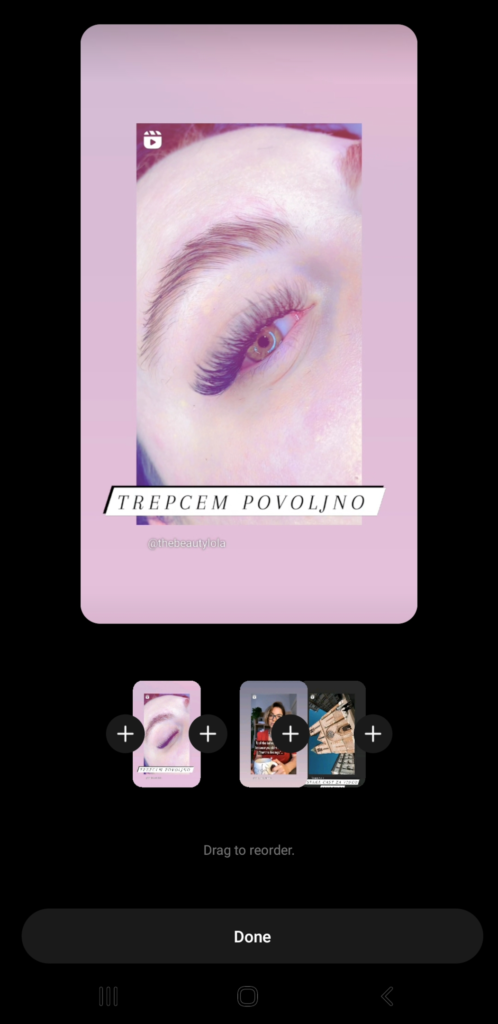 Add a caption and choose sharing options, then click next.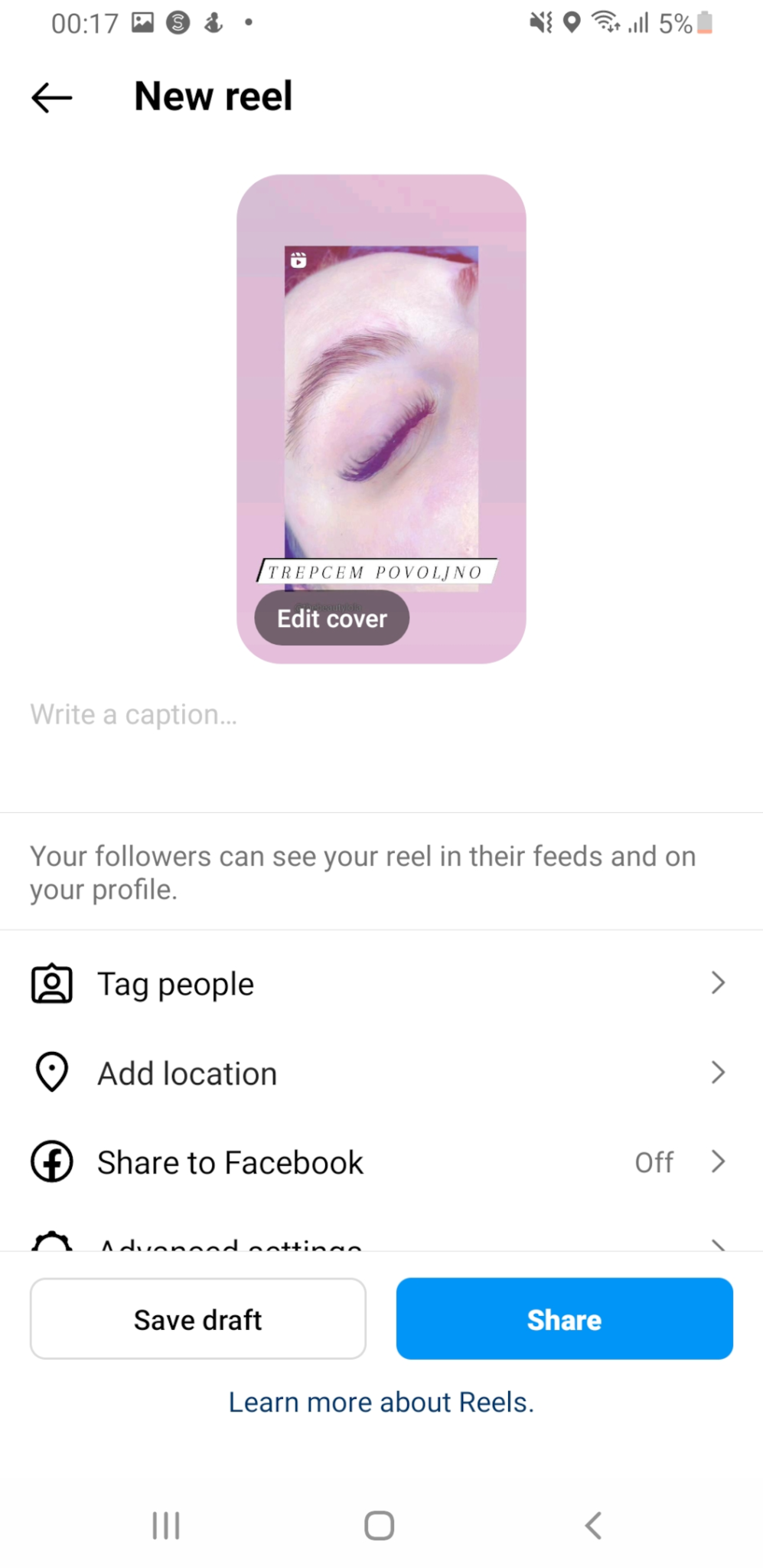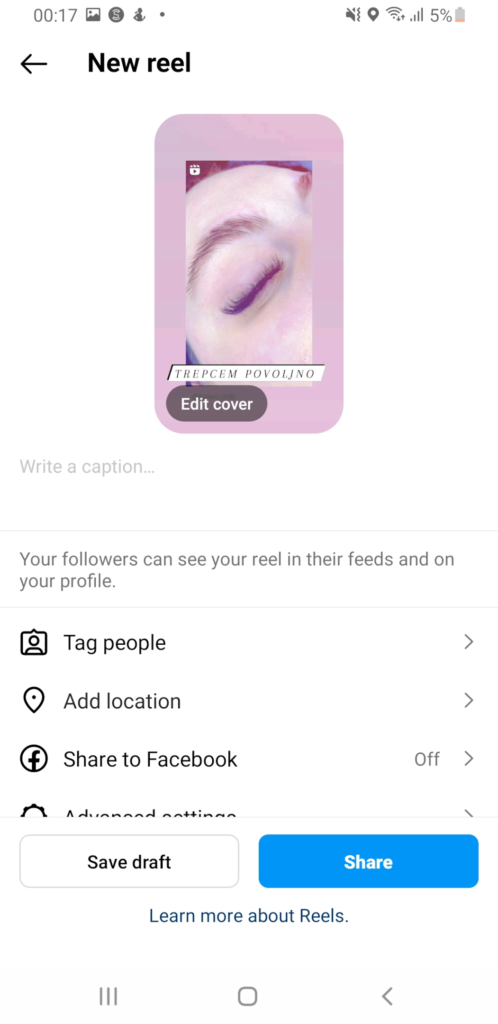 Your reel is now published, and you can see it on your feed page.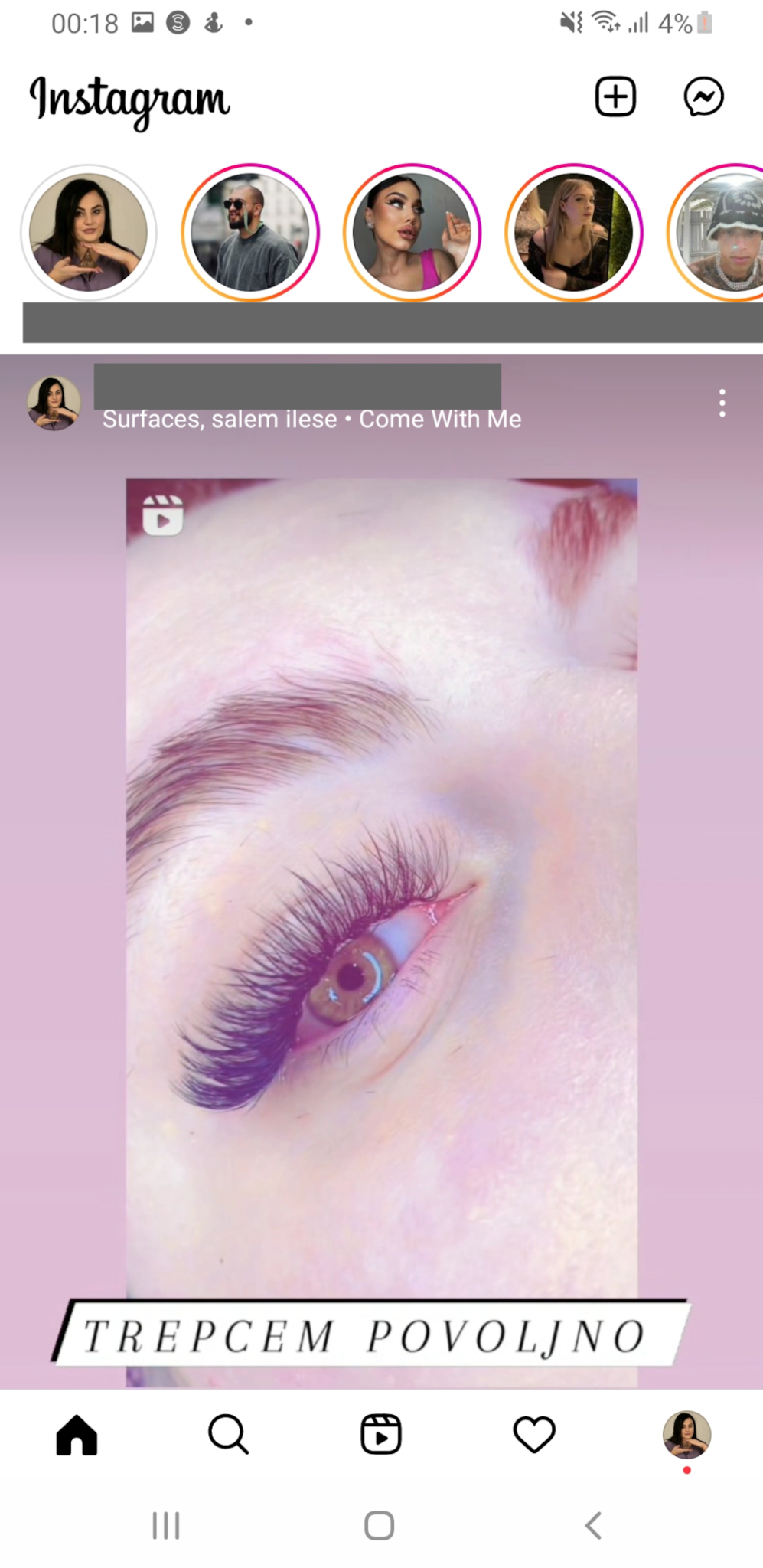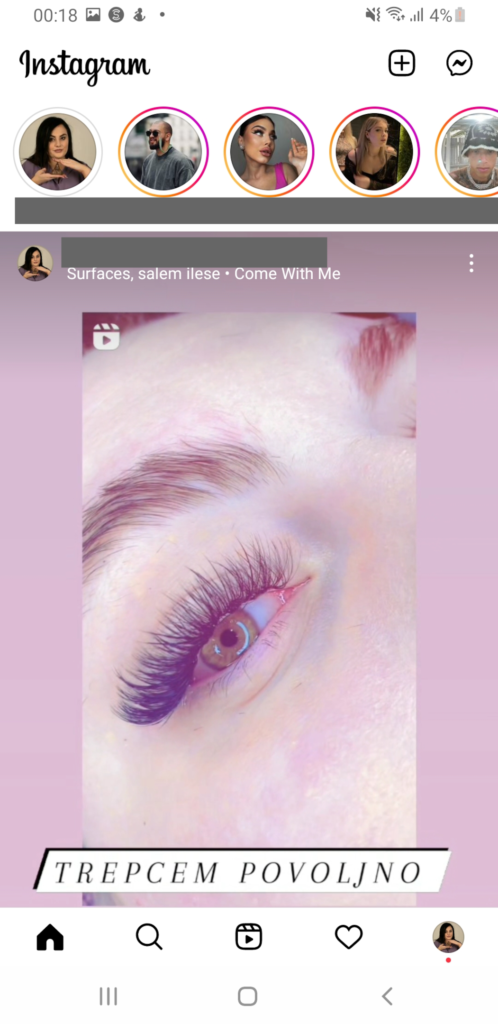 Posting a Carousel Post on Desktop
Launch Instagram.
Tap the create (+) icon, which is now located on the lower left side, to create a new post.
Click on select from the computer, or simply drag and drop the images you want.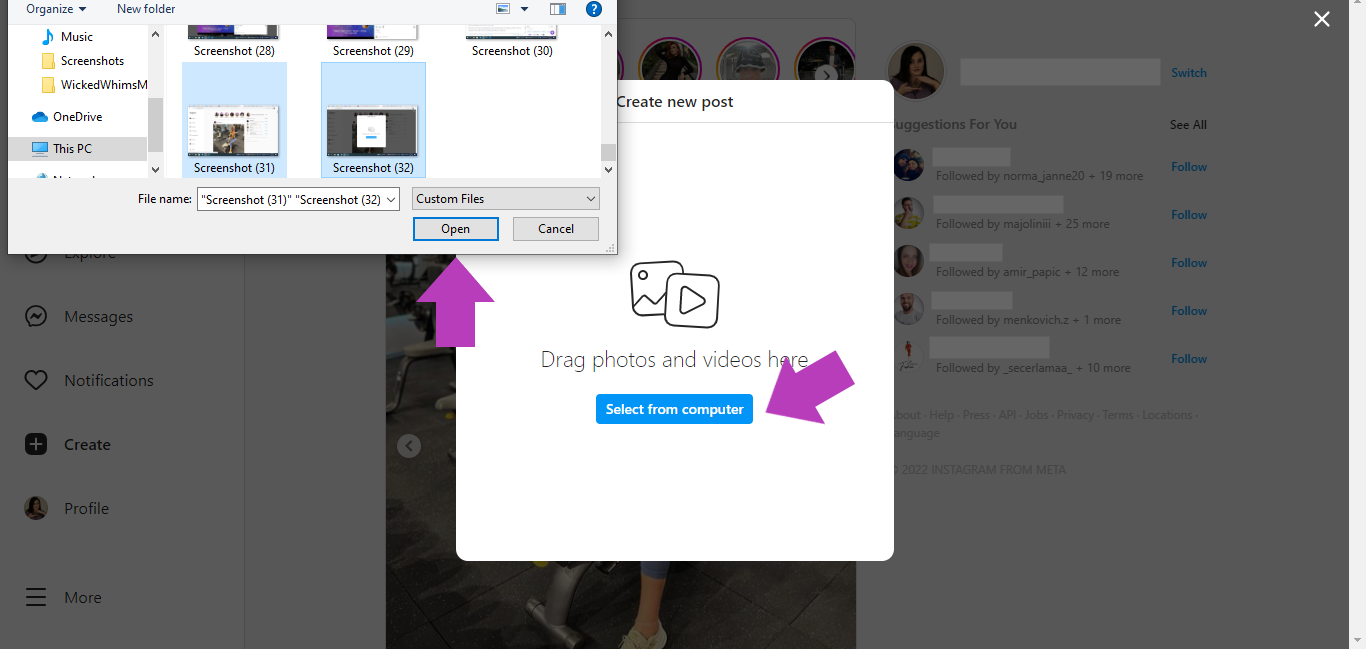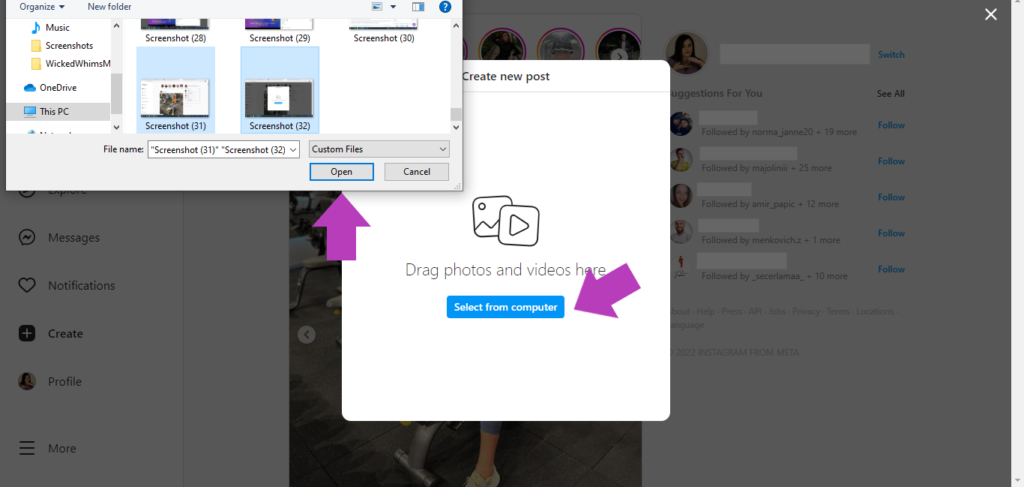 Select multiple photos in your file explorer.
Press the icon in the lower right corner to reorder the pictures.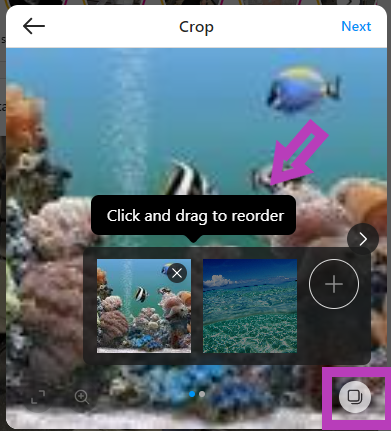 Click next and choose filters for each of your pictures.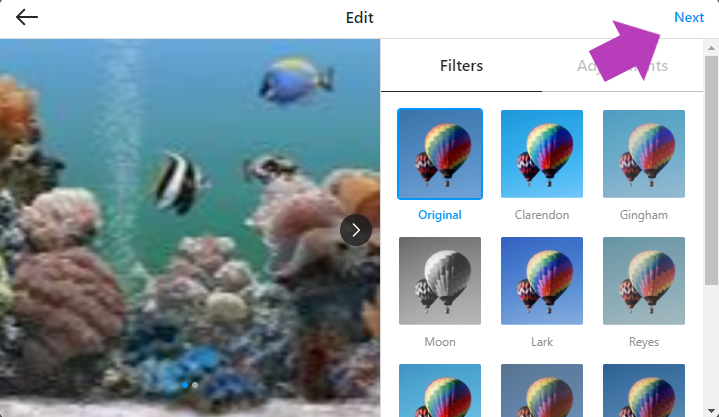 Write a caption and add hashtags if you want.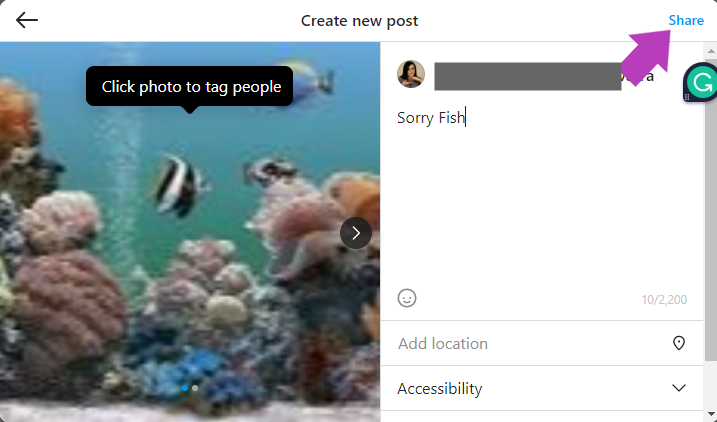 Select Share.
When your post is published, you will see the confirmation screen.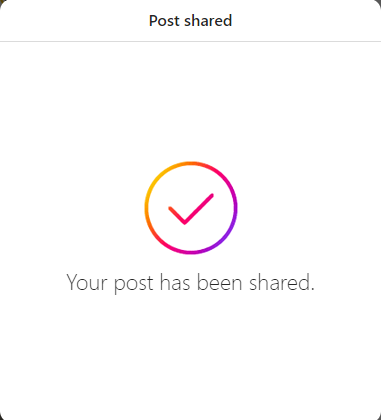 Adding Multiple Photos To An Instagram Story
Launch the Instagram app.
Slide to the left, and select the option "Story".
Click on the icon in the left lower corner.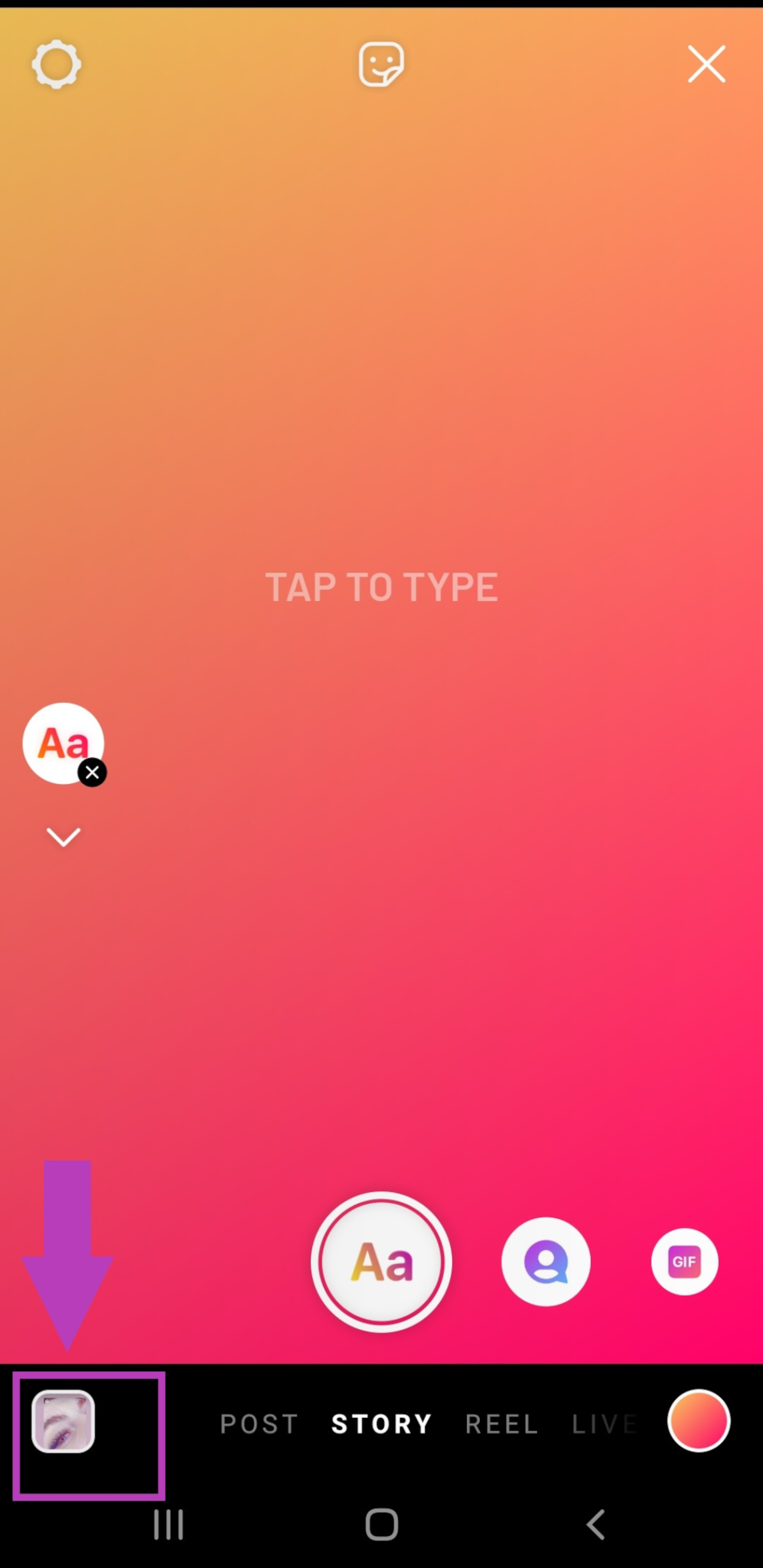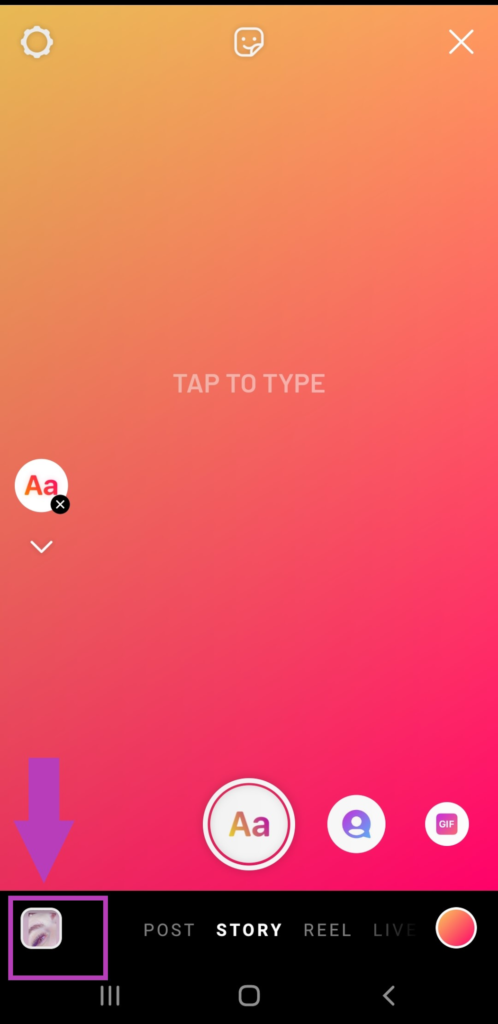 When you enter the gallery, long press on a photo you want to add and then click on the other photos you also want to select.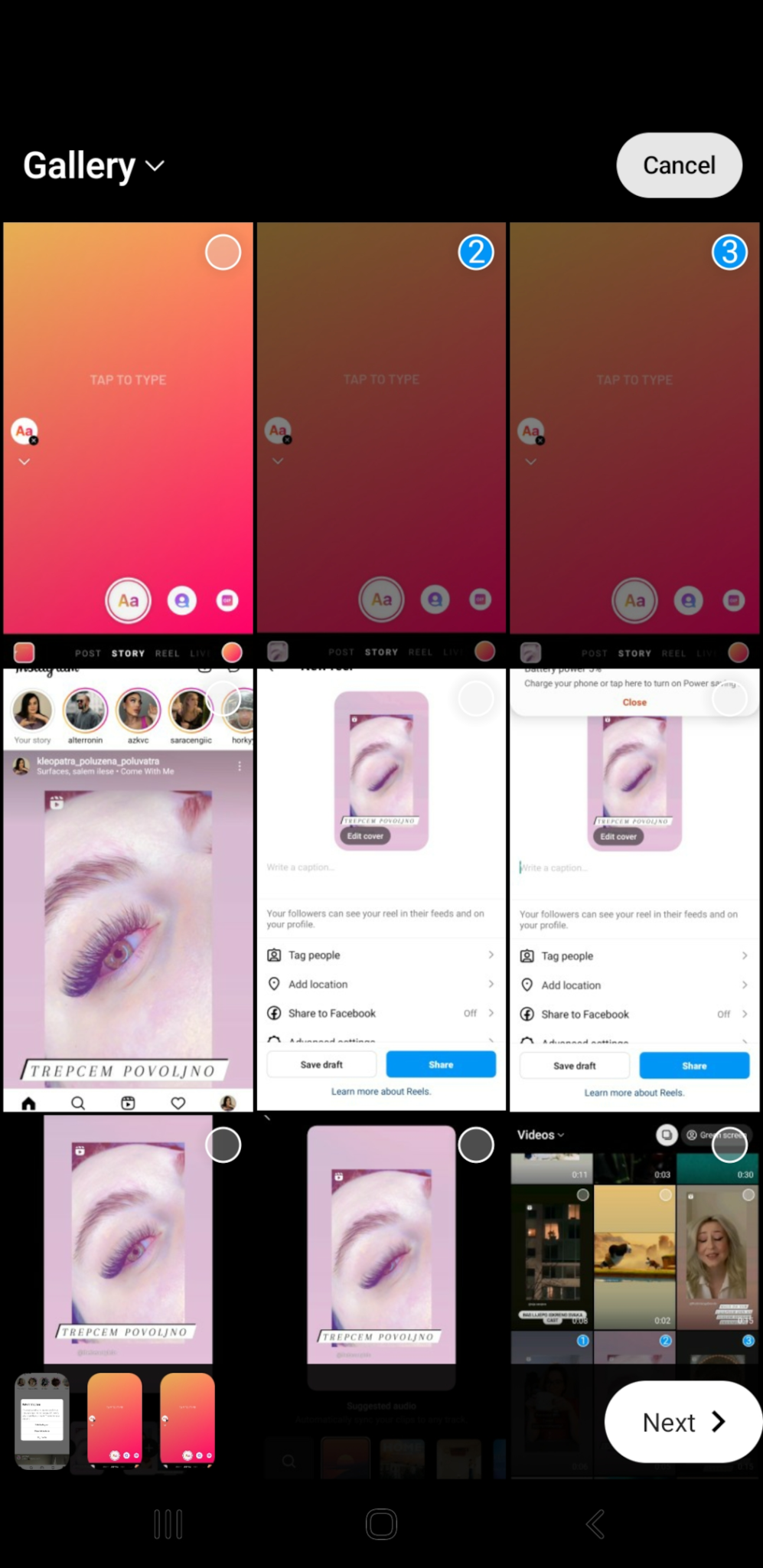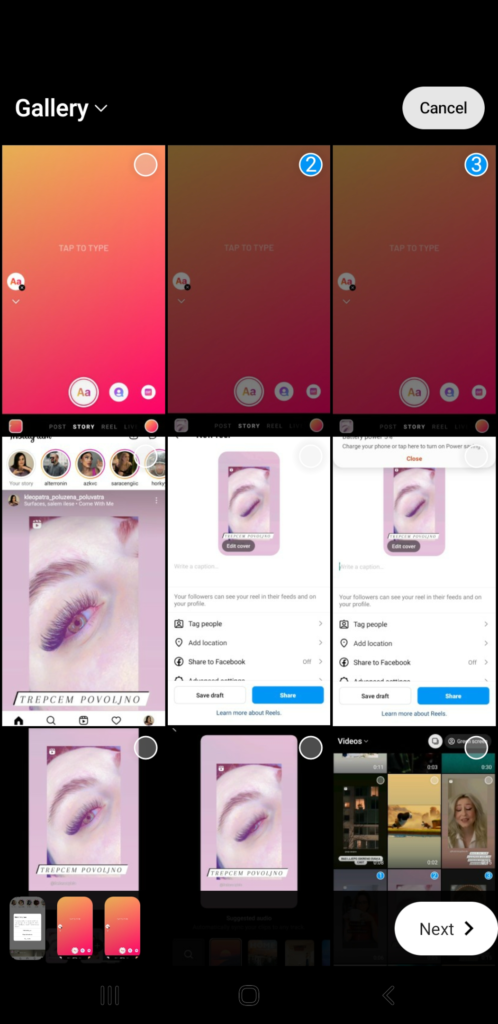 Choose whether you want the stories to come one after another and separate, or together in an Instagram layout.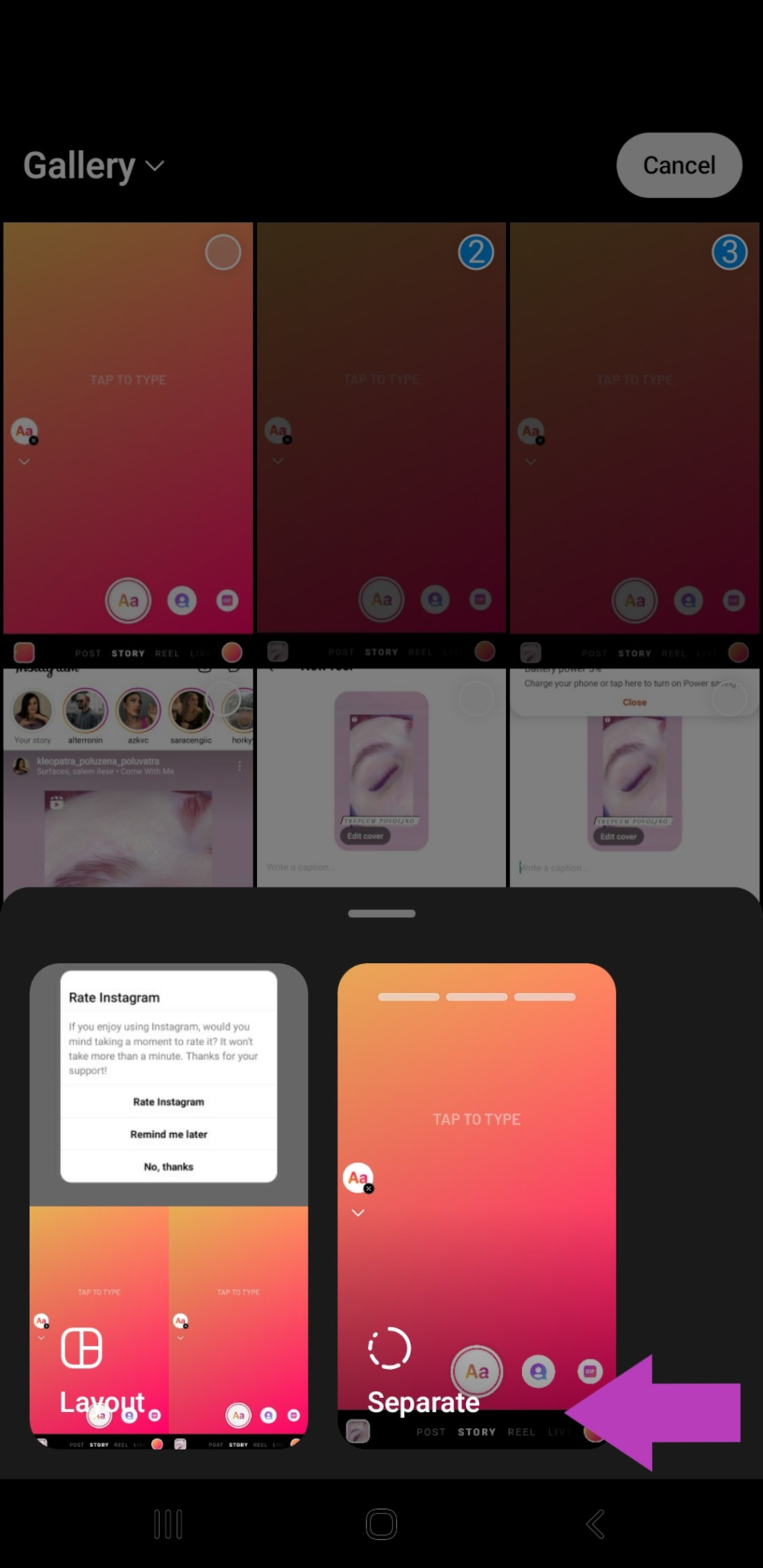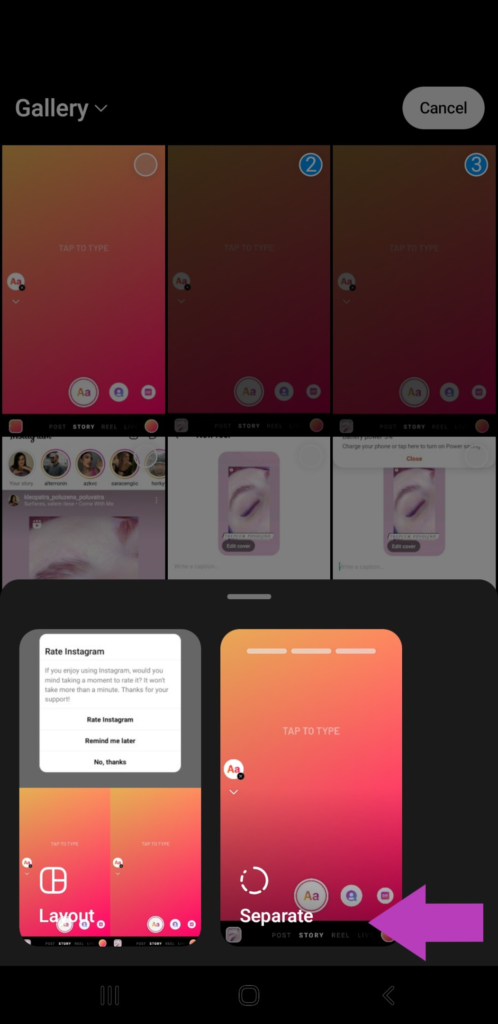 Click the share option, and now your story is published.
Conclusion
The Instagram carousel feature is one of the most popular and attractive features on Instagram right now and should be used accordingly.
You can upload multiple photos, videos, or even a combination to make great Instagram posts, reels, and Instagram stories.
It can improve your feed page, and help you to post your favorite photos in a single post.
Enjoy these features as they are bound to make your content more interesting and increase engagement on your posts.
FAQ
How to post multiple photos on Instagram with different sizes?
It is not possible to post multiple pictures in one post with them having different sizes, for example, one picture being a portrait and another one landscape.
Instagram requires that your photos have the same aspect ratio.
You can crop them in the app while posting it so they fit the standard Instagram format 1080×1080, or you can resize them before adding them to a post.
How to post multiple pictures on Instagram lite?
Currently, Instagram Lite does not have the option to add multiple photographs or videos to a post.
Maybe this option will be available with new updates.
Can you upload more photos to an older Instagram post?
Unfortunately, no, you can't.
Instagram does not support this feature, and it is not possible to add photos to a post after publishing, but you can edit caption hashtags and tag people.
Double-check if all photos you wanted to post are selected before publishing.