Live wallpapers are one of the great little things that smartphones have brought with them.
It's always fun to have an animation pop up when you unlock your phone.
It is also nice to have an animated lock screen to add something fun when you check what the time is.
One of the things that can be made into live wallpapers is TikTok videos. Today I will talk about how to make live wallpaper Tik Tok.
If you found a TikTok video that you want to see all of the time, or maybe you want to use one of your live videos, and you don't mind having your battery drain a bit faster, there are ways to make it into a live wallpaper.
This process is different on Android and iOS, and below you'll find guides for both of these platforms.
Post 13 of 19 in the TikTok Basics
How to Make a TikTok Video Into Live Wallpaper on Android
So, you've got an Android phone and you want to make a TikTok from your account a live wallpaper on your device.
Here are the detailed steps for how to set a TikTok video as your wallpaper:
That's it! Now you have your home screen animated wallpaper all set!
How to Make Live Wallpaper Tik Tok on iOS
One thing that's specific to iPhone is that it will consider the live photo to be an image, not a video. And actually, that makes the whole process even easier for you!
So, to have a live wallpaper as a lock screen or home screen on your iPhone, you will need to go by the following steps:
That's it! Now you will have your TikTok be always on your iPhone.
FAQ
How do you make a TikTok live wallpaper?
How do you make a TikTok live wallpaper?
This depends on whether you have an iPhone or an Android. If you have an Android, you will first have to download an app called TikTok Wall Picture made by the official TikTok company.
After that, you go to the Tiktok app, save the TikTok you want to have as wallpaper, and then use TikTok Wall Picture to have the video as a live video wallpaper, or set lock screen to be one of the live photos.
On iOS, you can have TikTok live wallpapers a bit easier. Go into TikTok and find the video you want, choose the Live Photo option after you tap the share icon, and the video will be in your Photos app. Just go to Settings and set one of the live photos as wallpaper just as you'd do with any other wallpaper.
Join our Discord Group. Ask questions, team up with fellow streamers, share memes, and more!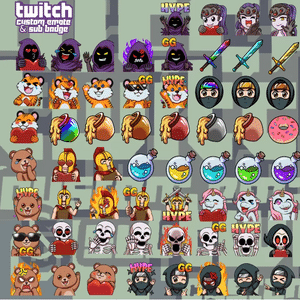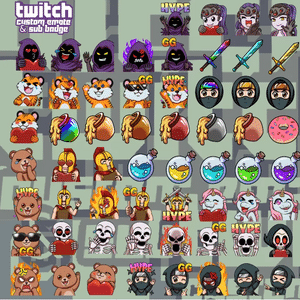 Claim for FREE:
FREE Emote PACKS
A book on growing your audience