Twitch has introduced a new feature – Twitch Watch Parties, and I'm here to tell you all about it.
---
Twitch Watch Parties means that you can invite your friends, viewers, or subscribers from Twitch to come together to watch and talk about movies and TV shows available on Amazon Prime or Prime Video, directly on Twitch.
How To Host Twitch Watch Parties?
Open the streaming software you are using, choose an overlay, display chat, and click on the Stream button.
Open the Creator Dashboard and select the Stream Manager option
Click on the "+" icon in the Quick Action panel
Choose Start Watch Party option
Go back to Creator Dashboard, and start Watch Party (it will redirect you to Amazon Prime page, where you need to log in)
How To Join Twitch Watch Parties As A Viewer?
To join the Twitch Watch Party, you will need an Amazon Prime account as well
Link your Twitch Channel to the Prime Video channel
Once you got the accounts linked, you will be redirected to the Watch Party channel, where you can pick the streams you want to watch
---
You've probably heard about Watch Parties on Facebook since this social media was the first one to introduce this feature to its users.
Now, Twitch is following their lead and allowing streamers with Twitch account, and Amazon prime account to share movie or TV show with their followers.
So, before you make popcorn and invite your viewers to join, learn more about how to set up and start a Watch Party on both your computer and mobile device.
About Twitch Watch Parties
Twitch Watch Party is just one example of how Twitch is slowly incorporating nongaming content.
Basically, this new feature allows their streamers to stream or share their favorite TV shows and movies from Amazon Prime, so it isn't a typical, regular-stream.
Your favorite streamer or host will be muted and the only audio is the audio from the show.
However, it is not that simple…
For starters, Amazon Prime content is different for different regions.
The streamer from the USA can only show Prime video content to people with Prime video accounts from the same region, which means only other Americans can enjoy these movies.
Secondly, the Watch Parties feature doesn't allow ads.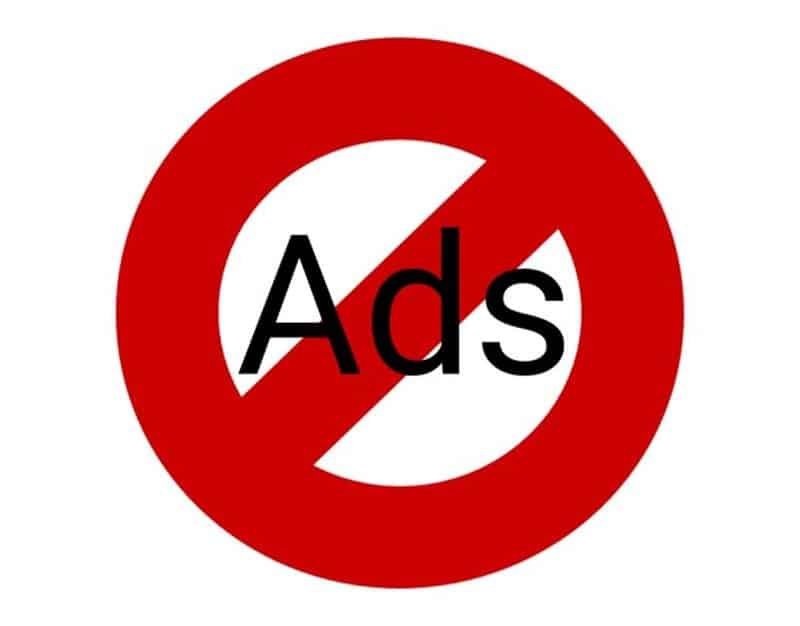 Many streamers earn money by playing ads or through affiliation links, so this type of content doesn't do much for their accounts.
You won't gain any significant followers or sponsors through this type of content, however, it is a good way to interact with other people and the community, and add something different to your channel.
To start a watch party, you should first head over to Amazon Prime, create an account, and start your Amazon Prime Video subscription.
Watch Parties are a part of Amazon, so for streamers, it is not hard to share Prime video content.
They get to choose the overlay, as well as to turn on and off the webcam. As the streamer or host has full control, viewers can easily recognize their favorite streamers through the design of the watch party.
As said, fans can mute the streamer and focus entirely on the show, but I would advise keeping both audios turned on, as your streamer might have fun comments which can make that entire experience of Watch Party even better.
How to Set Up Twitch Watch Parties
Now, it's time to roll up our sleeves and set up this cool, new Twitch feature.
Firstly, I would like to talk about the set-up process for streamers, and then talk about how you can join them as a viewer.
Also, I will mention everything you need to know about watch parties on iOS devices, as it is now enabled for mobile devices too.
What do you need to know as a streamer?
As a presenter, you have full control over the content or watch party.
Here is what you should do to start your own.
Firstly, you have to go live.
Watch parties are compatible will different streaming software. It doesn't matter if you are using OBS, SLOBS, or something else.
Open the software, choose your typical overlay, display chat, and hit that Stream button.
Now, for watch parties, let's begin by opening the Creator Dashboard and choosing Stream Manager.
Once this tab opens, tap on the "+" icon in Quick Action.
Among many features, you will spot Start Watch Party, so choose this option. This option is almost always listed in the category Recommended, so you shouldn't have any trouble finding it.
Then go back to Creator Dashboard, and choose the newly added option from Quick Action.
Once this is done, you will get access to the Watch Parties catalog – here you can find a movie you have maybe bought or rented previously, as well as any other movie or TV show available in your region, so select the Prime video you would like to share with your fans.
When you are launching a Watch Party for the first time, you are automatically redirected to Amazon Prime page and asked to log in to the Prime Video account. Once the two accounts are linked, this step is skipped in future watch parties.
You can either follow the show from your software or choose the "Open Watch Party in the new tab" in the Quick Actions panel.
In this new tab, you will only see your picture and chat from the party, so you don't have the option to save certain moments of the movie in highlights.
What do you need to know as a viewer?
If you were wondering how to join as a viewer, I have the answers – in this part of the Twitch Watch Party guide, I will focus on viewers and what they need to do to join the party hosted by their favorite streamer.
Even if you aren't the one starting the Watch Party, you still need to own an Amazon Prime account to watch Amazon Prime content on Watch Party.
So, the first thing you should do is link your Twitch Channel to the Prime Video channel. In this way, Twitch will know to which Watch Parties to give you access.
As a fan from the USA, you are not allowed to join any Watch Parties in Germany with content not available in the USA. These communities stay separated on Watch Parties and Prime Video Channels.
Once the two accounts are linked, you are redirected to the Watch Party channel from which you can pick whose stream to watch.
During the stream, you can either switch the audio to low or loud, as well as pause the video. However, keep in mind that once the video is paused and played again, you will continue watching the episode from its point in real time.
Other options available to you are full screen and cinema mode. Even as just a participant, there are things you can manage and tweak to make the experience better.
Typically, streamers do not gain much from these watch parties, but you can show your support by subscribing (if you haven't done that already) and engaging with other participants in the chat.
Watch Party on Android or iOS device
Till now, viewers that wanted to participate or join Watch Parties via their mobile devices were unfortunate, as this option was available for streamers and viewers who are using a desktop.
However, now you can watch your favorite shows and attend Watch Parties via Android or iOS device.
So, let's see how you can launch this feature on your iOS device and join other users at one of the parties.
How to sign up for Twitch Watch Parties on Android and iOS?
The sign-up process is quite similar to the one on the desktop.
For starters, you will need an account on Twitch, as well as a Prime Video subscription or account on Amazon Prime.
Before you start the TV show or join one, make sure to link these two accounts – Watch Party works only in this case.
Now, head over to Watch Parties.
As you read previously, to start one on your desktop, you need to go to Stream Manager and Quick Actions.
The feature works the same on iOS devices.
Firstly you are accessing the dashboard, opening manager, and going to Quick Action. When the option for Party is added there, users can access the Prime Video content and pick which show to stream.
In case the catalog of available content is not opening up immediately, this means that two accounts haven't been linked successfully. You will be redirected to Amazon Prime, so log in, search for shows and launch the broadcast.
As a streamer, you still have the same functions: set up the webcam, adjust audio sources, while your viewers can chat during the stream, as well as support your work by subscribing or sending donations.
Related: How to Stream Mobile Games on Twitch
Frequently Asked Questions
Can anyone do Twitch Watch Parties?
Yes! If you have a Twitch and Amazon Prime Account, this cool, new option will be available to you. Before starting one, you will have to log in to your accounts on both platforms and link them.
Then you can launch any show from the prime video catalog. The app works the same for both hosts and viewers.
How does the Watch Parties feature work?
Watch Party enables you to watch different videos available on Amazon Prime with their other users. All you need to do is either participate in the ongoing broadcast or start your own. In case you are interested in playing the role of the host, go to Watch Parties Quick Action to enable this option. Then link two accounts, and search for the show you would like to share.
Other users or viewers should open the same app, but instead of starting a broadcast, they get to pick which one to watch. During the stream, they can chat, as well as see their favorite streamer through a webcam and hear his thoughts about the show.
How do you watch a party on Twitch Mobile?
The setup is quite similar and the app works the same as the desktop version. After linking the two accounts, all you have to do is either start your show and play something your fans would enjoy, or search for an interesting broadcast.
How do you watch multiple streams at once?
To watch multiple Twitch streams simultaneously, you need to use one of the third-party websites. I would recommend Multistre.am, Multitwitch, or Twitchtheater.tv.
All you have to do is copy the link of the broadcast into the website. Keep in mind that on some of these websites, the number of broadcasts you can watch is limited – for example, on Multistre.am, you can add up to eight links.