One vital aspect of being a successful streamer is interaction with the audience. When a streamer is engaged in chatting during their streams, the viewers feel the contact and enjoy the stream much more.
The Twitch chat itself needs to be positioned well and have useful features so that the streamer can follow it easily. Having a Twitch chat on screen in a visible way can be accomplished best with one of a multitude of chat box overlays. Their most useful feature is that the window can be seen and manipulated even when your game is on fullscreen.
Therefore, today, I will talk about Twitch chat overlay, and present some of the best options.
Best Twitch Chat Overlay
As there is a very big number of overlay chat options Twitch users can choose from, I will present to you a few that are the best according to my experience in streaming.
1. Own3d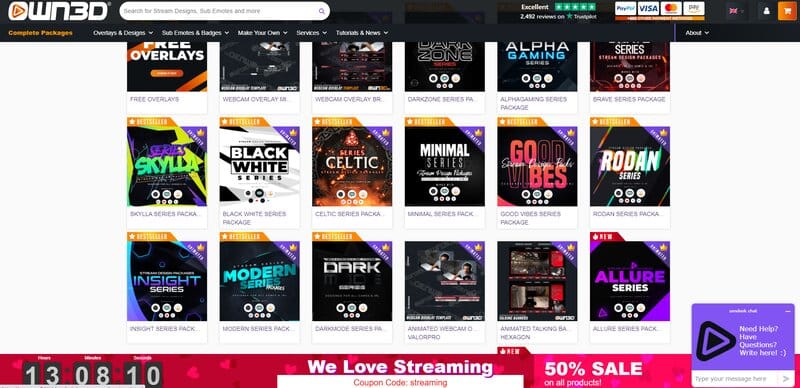 OWN3D is probably the best in business. They offer excellent products, not just overlays but many other tools you need to make your Twitch channel complete. They have products with affordable prices so it is accessible for people with modest budgets as well as those that are specially designed for customers with a bigger budget. They offer static and animated overlays, those for webcams and talking screens. However, they only offer a few free ones.
2. Fiverr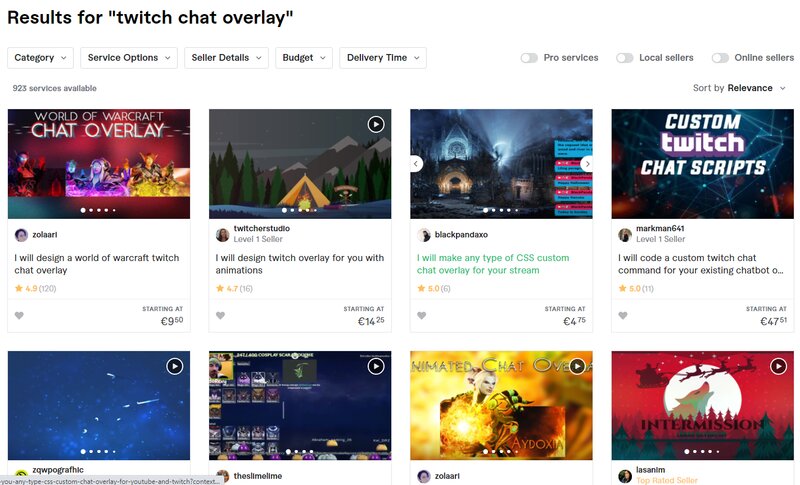 If you have a specific Twitch chat overlay in mind and have an idea about how it should look, but don't really have the skills to make it yourself, then looking up freelance graphic designers on Fiverr can be a great option for you. There are so many people on Fiverr, and you could easily find someone whose style, as well as rates, work for you. This shouldn't be too expensive, so even if you're a beginner, it can work for you.
3. Nerd or Die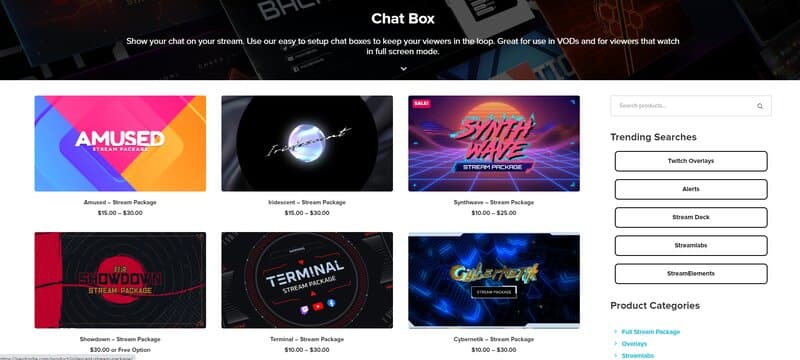 Nerd or Die is another superb brand. When it comes to overlays, they also offer static and animated, as well as webcam overlays. There are free templates, as many as 40, in their assortment. And if you visit their website, you will be able to design your own Twitch chat overlay with their free overlay maker.
4. Placeit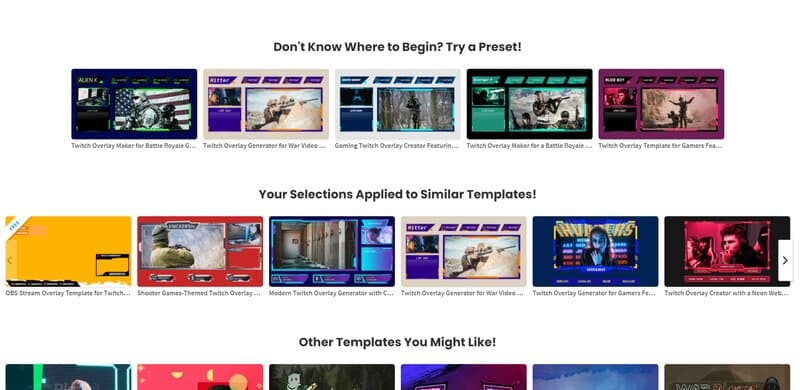 Purchasing tools from Placeit gives a lot of freedom for adjusting them to fit your brand perfectly. You can find various overlays there as well, both static and animated, and for webcams. All of them are compatible with a great number of streaming platforms and programs.
How Do You Add a Twitch Overlay?
Twitch has its default in game overlay, but the features and options are scarce. However, there are other programs that compensate for this.
The most widely used programs for streaming are OBS and Streamlab OBS (SLOBS for short). Twitch chat overlay can be used within these programs and I will show you here how to do it. I will also give step-by-step instructions for a couple of more applications for chat overlay Twitch streamers tend to use: Baffler and Restream.
1. OBS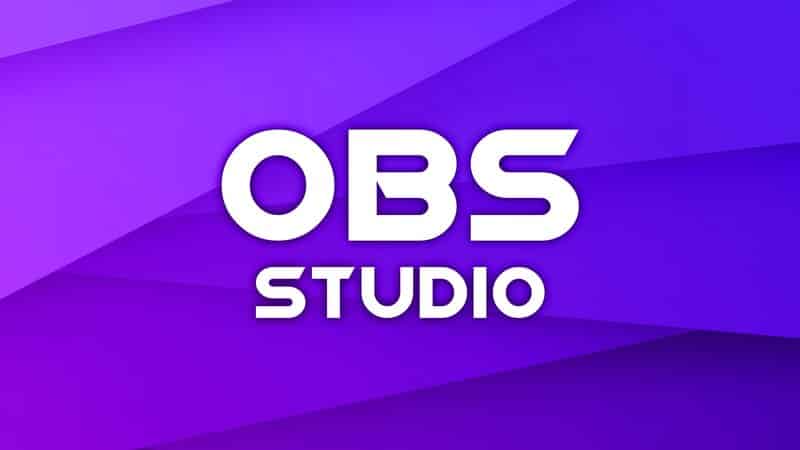 Versions 23 and above support adding chat overlays. If you update your OBS regularly, this should not be the issue. The steps are as follows:
In your browser, open your Twitch channel.
Start OBS.
In chat, click the gear icon and choose 'Popout Chat'.
Another browser will open with your chat. Copy the link.
Go back to OBS and click the plus icon which is on the bottom left.
Select 'Browser'.
Choose a name for the overlay (a good choice would be 'Twitch Chat Widget' or something fairly similar so that you don't confuse it with something else).
Click 'OK'.
You will be transferred to another page where you should enter a URL.
Adjust the settings and click 'OK'.
You will get a new browser with your new Twitch chat box overlay.
Related: How to Add Overlays to OBS – Top Tips & Tricks
2. SLOBS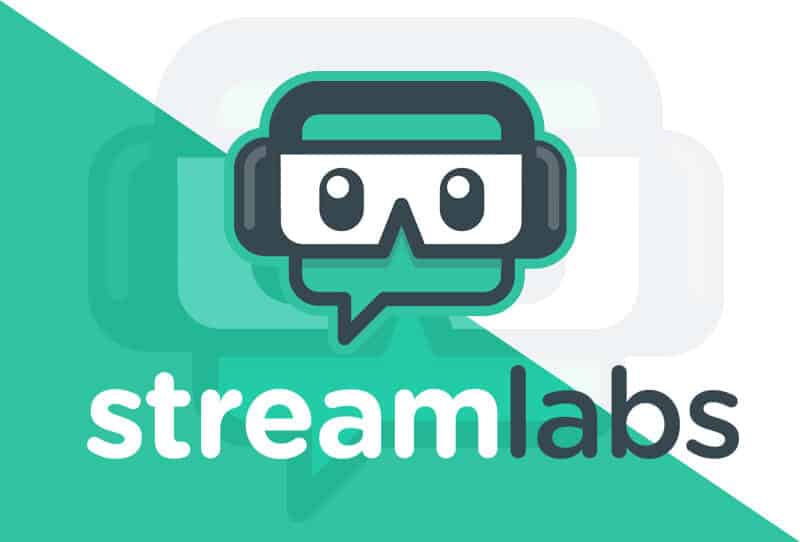 Streamlabs OBS has more options for customization of chats when compared with OBS. For example, it offers a transparent background and so the chat fits in well with your game.  Here are the steps to enabling a chat box overlay with SLOBS.
Start Streamlabs OBS.
Look at the left panel and find the 'Widgets', then the 'Chat Box' widget.
The preview is shown at the top right part of the 'Chat Box' menu.
Customize your panel by adjusting the font and colors, the time before messages disappear, and more. Note that the black background color of the test panel means that the chat will be transparent during your live stream.
Save and return to the Streamlabs OBS Editor.
You can see the widget's URL link. If you copy it, you can repeat the steps for the OBS chat overlay to use it.
Click the plus sign and then 'Add Source'.
Choose 'Add Existing Source' and watch the overlay appear.
Move it to a part of your screen where it will be seen without getting in the way of your game.
Related: Best Streamlabs OBS Settings
3. Baffler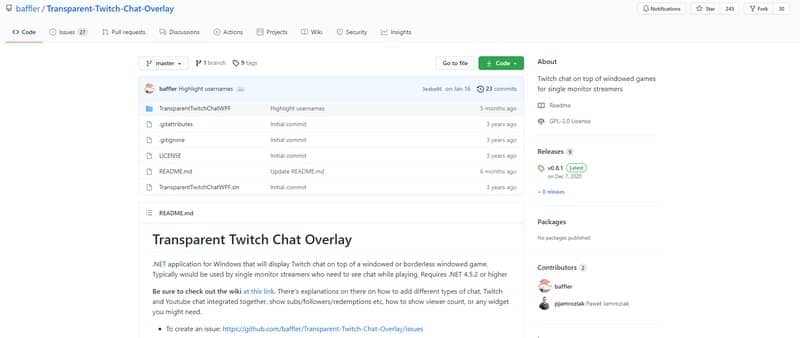 Baffler is an application with a transparent chat overlay. You can use it if you have only one monitor to keep track of the chat while focusing on the game. To start using it, follow these steps:
Download the file. It is zipped.
Extract it.
Run the program.
The first time you start it, you should click 'More Info' and then 'Run Anyway' because a message will appear saying that 'Windows protected your PC'.
Enter the information about your channel to direct the program to the desired chat.
Move the chat to the place where you want it to be.
To hide the borders, click the 'O' button that you can find in the top right corner.
3. Restream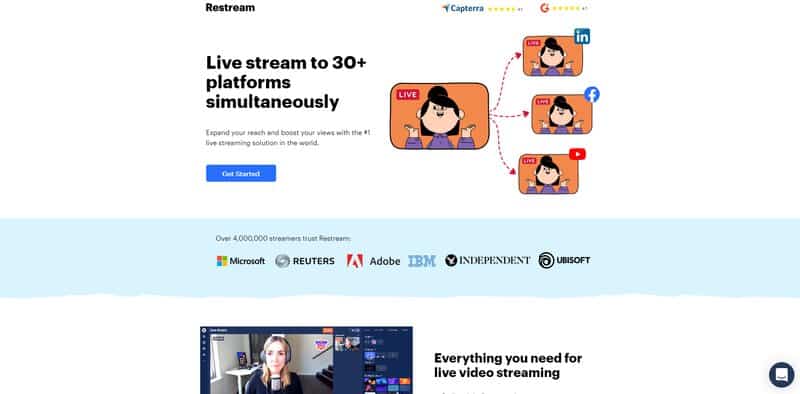 Restream is used for streaming to several platforms at the same time. It can be integrated with broadcasting software such as OBS or SLOBS. But your game has to run in the window mode or else the game will be on top and you won't see the chat. Here are the instructions for Restream:
Download the app.
Sign up or log in to your account.
Set up the account for streaming that you want to use with Restream.
From the chatbox, go to Settings (the gear icon).
Choose the Appearance Tab on the left.
Enable the option 'Windows always on top'.
Transparency can be chosen with the option 'Enable Transparency'. Also, you can choose how transparent the chat will be.
Adjust the font size to your liking.
How Do You See Your Chat While You Are Streaming?
There are several ways to keep track of your Twitch chat while you are in the game.
1. Split the screen.
This is the simplest option and no equipment or programs are necessary for it. Its downside is that you will probably not be able to see your game very well. Also, some games cannot work this way.
2. Use another device/monitor for showing chat.
This is again a simple thing to do and it doesn't require much effort. You can use another monitor, a streaming tablet, or a smartphone and put Twitch chat to the fullscreen mode.
Related: Best Monitor for Twitch Chat
3. Twitch has a Text-to-Voice option.
This may seem like a great thing and it is, but only when there is a really small number of people chatting. Why can it be bad? Well, it can distract you from the game. Also, there are trolls who type nonsensical words with the aim of annoying others. And lastly, when there are many people, following what is said may become impossible.
4. Choosing a chatbox Twitch overlay.
This option enables you to see the Twitch chat while you play the game with as little disturbance as possible. Read the rest of the text to find out more about this.
How Do You Choose a Twitch Chat Overlay?
Choosing an overlay that fits both your needs and possibilities is very important for you as a streamer. Since it is the uppermost layer on your stream, you can understand why you would need a well-designed chat box Twitch overlay. Here are a few things to consider when choosing one.
1. Compatibility with your channel.
The overall feel you want to achieve with your brand can be enhanced with a chat overlay that is compatible with it in color and style.
2. Compatibility with various platforms.
For those who stream their games on more than one platform, this is an important issue to tackle when choosing a chat box widget. Most developers make their products compatible with various platforms. You should just make sure that the one you choose works in every program where you stream.
3. Originality
Your brand is surely something that depicts you as a streamer. Since you are an original person, the design of your channel, including panels, banners, and overlays should reflect that originality. Also, it would be good to have all the items from the same developer, in the same style, to preserve the uniqueness and style consistency.
4. Affordability
If you are a new streamer, you probably cannot afford to buy an expensive in game overlay. Luckily, some of the best brands, such as Own3d, offer free ones that you can use until your channel grows enough for you to be able to make a purchase. If you are one of those who are not very limited in this aspect, there are products that are exclusive and unique designs to buy.
Incorporating Chat Within the Game
This choice has good and bad sides and largely depends on what you stream and how important chat is for you. We need to have in mind that some viewers watch streams on TV or in fullscreen mode, where a regular chat is not seen. If what viewers and other users write is essential for your stream, then this option is important for you.
Otherwise, the screen share may look too cluttered, which reduces the good impression for viewers. Most of them are probably there to watch the game and not to read comments. If they want to read them or participate in a discussion, they can open the chat themselves.
Conclusion
One of the most important tools for streaming is a chat box Twitch streamers and viewers use for communication. It has two basic requirements to fulfill: to be easy to see without distracting viewers and other users from the game and to represent your brand appropriately.
This text has covered the basics of Twitch chat box overlays. I started with the important things to consider when choosing a Twitch overlay. Next was a short list of the best websites where excellent overlays can be purchased, followed by instructions on how to set them up. I ended the text with some of the questions many new streamers have.
Frequently Asked Questions
How do you overlay chat on Twitch?
When you finish setting the features of the chat, you need to copy the widget URL, click the plus sign at the bottom left and paste the link in the 'Browser' or 'Browser Source' option. If none of these two options appear, you should reinstall your OBS because it probably isn't the latest version.
Is there a Twitch chat overlay?
Yes, Twitch offers an in-game overlay, but only when a game is captured directly through screen share, as a window. Also, there are particular graphic systems that are necessary for it.
Games that can't be captured directly in this way won't have the option of this overlay. Also, other users and viewers cannot see the chat on this overlay because it is visible solely for the streamer.
Where can I get free stream overlays?
There is a good number of websites that offer free Twitch chat overlays. Our favorites – Own3d, Nerd Or Die, Visuals by Impulse have some overlays that you can download for free.
What size is a Twitch overlay?
You can choose the size of your overlay, but there is a firm recommendation that is based on the best ratio in relation to the webcam size. The basic size of an overlay should be 1920 x 1080 pixels if your camera is 16:9. Some cams have the 4:3 ratio and for them, the overlay should be 1600 x 1200.