Any streamer can confirm that there's nothing worse than something interrupting your stream and you have to quit streaming to address it. Of course, the occasional bathroom and lunch breaks are common, but in both situations, as a streamer, you need a "be right back" screen that'll let the viewers know you're just making a quick pause.
That's why you want to have a be right back Twitch overlay already made so you can slip it in in those, one or two-minute pauses. So today we'll talk about how to set up a Twitch be right back screen and where you can find and create such screens.
How to Set Up Your Be Right Back Screen
Setting up a BRB screen is very simple and you will do it in a nick of time. The process is similar for OBS and Streamlabs OBS. There are two ways to get this done.
For the first way, you can use an existing scene and set up a layer with your BRB image:
The second way is to make a new scene that you will use as your Twitch AFK screen.  To do this, follow the steps:
Best Be Right Back Screen Maker
1. OWN3D – Best High-Quality Packages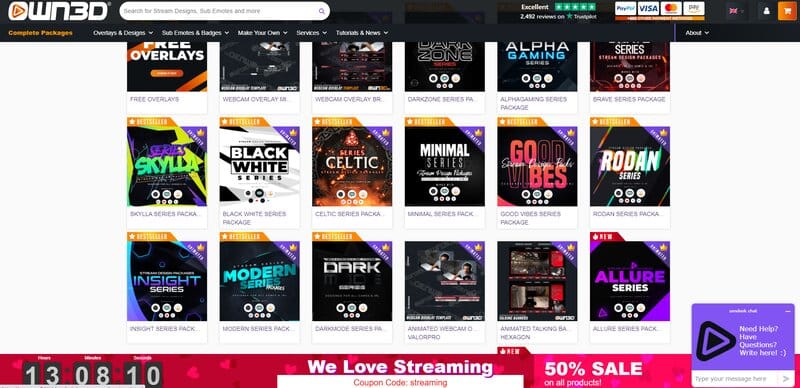 ---
*Use code STREAMMENTOR for 50% discount*
The first be right back screen maker on the list is OWN3D which is a known platform for visual designs used by many streamers as it has the best quality visuals. Although OWN3D isn't free, it offers packages that contain not just BRB screens but also overlays, emotes, badges, and so on.
As far as BRB screens are concerned, there are dozens of designs that aren't quite customizable but generally fit into most streaming designs.
What's great is that OWN3D is compatible with most streaming software, such as OBS and XSplit, and has the right resolutions for Twitch streams.
All in all, if you want the best quality BRB screens and you don't mind going premium, then OWN3D is the right place for you.
2. Kudos.tv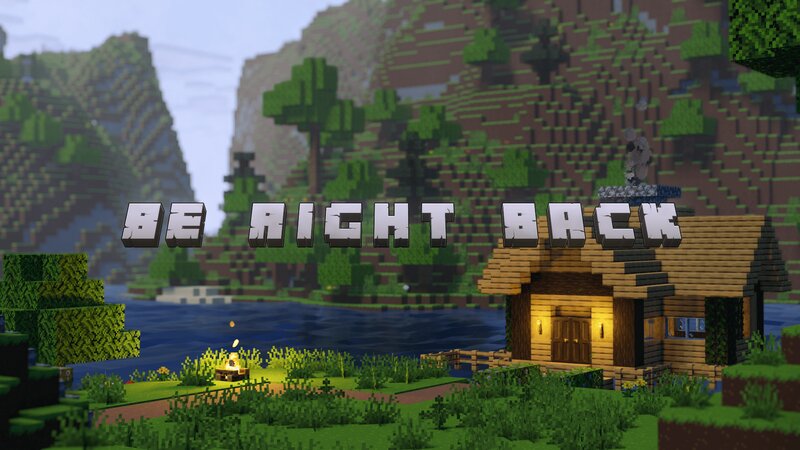 The next BRB Screen designers from our list are kudos.tv that seeks to "make your stream look cool with the best overlays, alerts, and transitions", as mentioned on their website.
They offer a broad choice of styles to pick from for their stream packages. Each pack comes with the most critical streaming assets such as Be Right Back screen and even more.
Most of their items are listed with animated and static options with different pricing points, so if you simply need a specific asset for your stream, you can save anywhere from $5 to $25 on your order.
Kudos also has a few free stream packages available that come with matching BRB screens and all other assets that are found inside their premium designs.
3. Visuals by Impulse – Best Custom Designers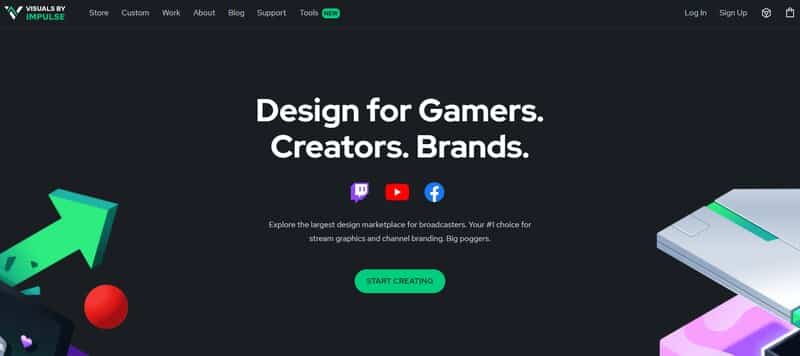 Another BRB screen maker on our list is Visuals by Impulse that aims at creating custom Twitch graphic visuals for streamers.
On the site, there are several free BRB screen scenes as well as paid ones that you can use right now, but if you want custom designs, you can make an order and their professional designers will do all the work.
What's great about Visuals by Impulse is that they care about their customers and interact with them so once you place an order, a designer will contact you so that you can talk design, animations, and other features that'll go into your BRB screen.
Visuals by Impulse also create other Twitch graphics such as banners, overlays, sub badges, and many more.
4. Fiverr – Best Customization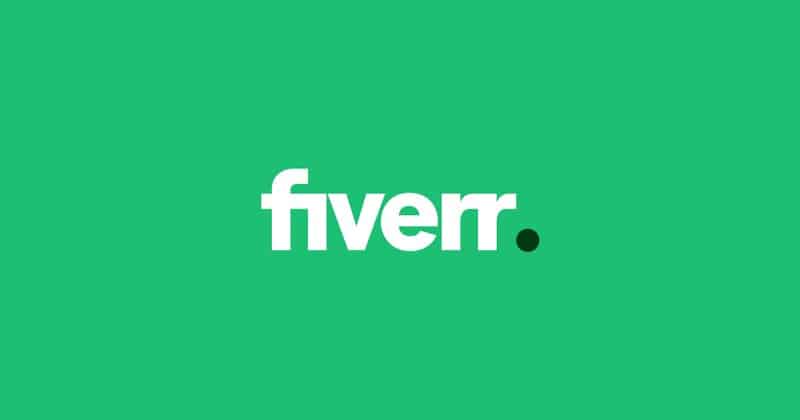 Creating your custom design might be quite time-consuming and getting pre-made BRB screens isn't quite going to make your stream design look unique, and that's why you might want to consider getting graphic designers to do the work for you.
The best place to find such designers is Fiverr, a freelancing platform that features hundreds of thousands of creative people ready to make your ideas a reality.
It's quite easy to find a designer as you only need to make a Fiverr profile and make a gig explaining what kind of BRB screen design you want and how much you are willing to pay for the project.
You can also browse through graphic designer profiles and see which of them are experienced in creating such designs and just contact them to offer them the gig.
This is a great way to meet a designer that can make every visual on your stream so you can both co-operate in the long run and you'll always have custom designs available at any time.
5. Placeit – Best Free Designs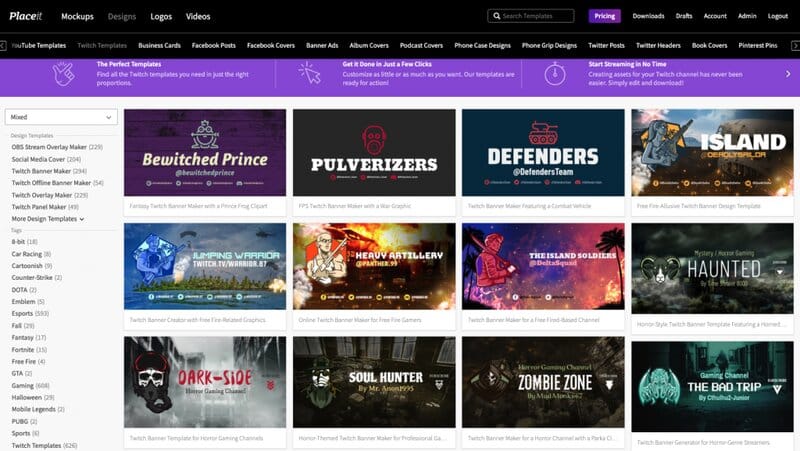 Placeit is the best free be right back screen maker for streamers and the way it works is that on the site you can browse hundreds of templates that you'll use for the base of your BRB screen.
A good thing is that you can browse templates through categories such as gaming, esports, and you can even choose whether you want an animated BRB screen and the type of animation.
Once you've found the template of your desire, you can then edit the colors and the word placement and you're done.
What's great is that Placeit is completely free, and even though you need to spend some time choosing and edit your BRB screen, the designs are still of great quality and will do the job until you want to upgrade.
Placeit is also compatible with most streaming software and the templates are compatible with Twitch resolutions.
6. Nerd or Die – Best Screen Animations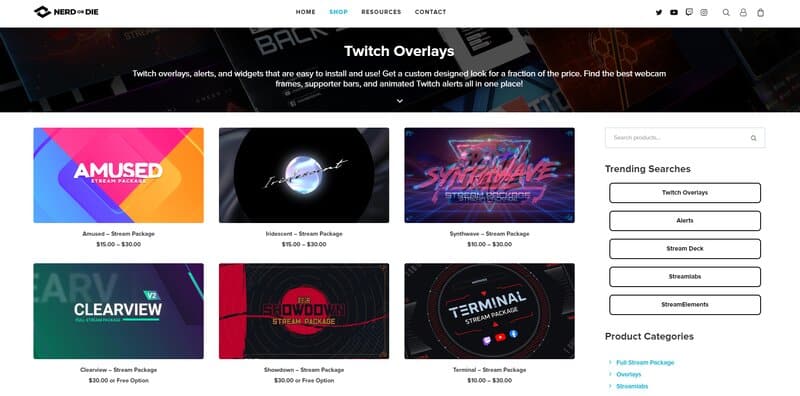 The next screen maker on our list is Nerd or Die which is famous for having the best-animated designs not just for BRB screens but also for visuals such as animated emotes, banners, sub badges, and so on.
What we like about Nerd or Die is that it's packed full of design templates that fit into almost any category you'll need when you're browsing for BRB screen ideas.
The packages contain overlays, chat design, banners and you can also choose what kind of animations you want to have on the stream.
You can customize the animations of your I'll be right back Twitch screen as well as do some tweaks to the overall design and text placement.
All of the packages are fairly priced and offer something for both beginners and professional streamers.
7. Streamlabs OBS Prime – Easy to Use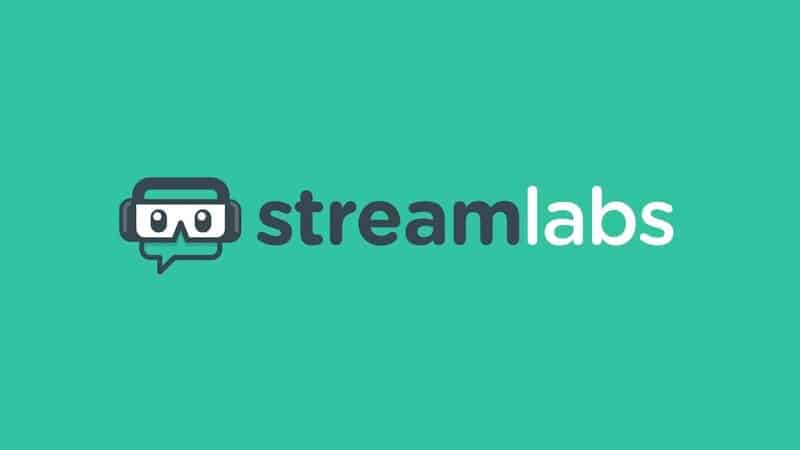 You might be familiar with Streamlabs OBS as it's one of the best streaming software out there, but what if we've told you that you can make your OBS be right back screen on Streamlabs Prime.
Streamlabs Prime offers lots of graphic visuals which include BRB screens that you can add to your stream quite easily and many of them are also customizable.
Each BRB screen is made with high-quality graphics by professionals who take pride in their work, and you can also change out your BRB screens when new ones are made so you make your streams feel updated.
Overall, if you're already using OBS, you're going to love the designs on Streamlabs OBS Prime.
8. Twitch Overlay – Best Community Designs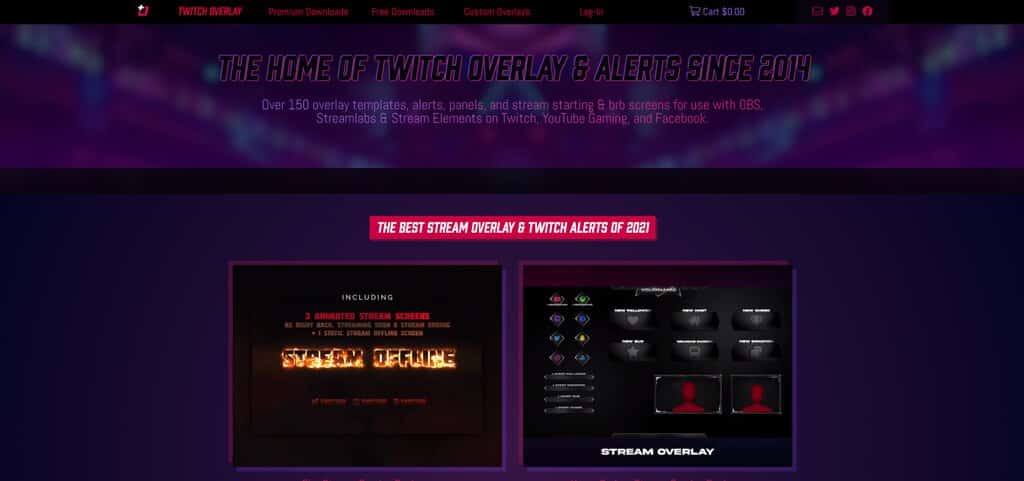 The last BRB screen on the list is the Twitch Overlay screen maker that allows you to choose several pre-made designs and customize them after.
Once you've chosen your design, you can adjust the animations and the colors used, as well as the text placement, and then you can purchase it.
The great thing is that you can view other streamer's designs so you can see what they're using, so if you like some of those designs, you can buy them as well.
Twitch Overlay has high-quality designs for your BRB screen and is compatible with OBS, XSplit, and other streaming software.
Ranking System
We'll be ranking each of these Twitch be right back screen makers by 3 key components which each of them has so that you can make your judgment about which one is the best for you and your stream.
1. Quality
High-quality visuals can make or break your streaming experience, so you need to make sure that all of your visuals are of excellent quality and design. Make sure to either get the best pre-made templates or hire professionals to make your custom screens.
2.  Customization
All of your designs should be unique, or at least have something that defines your streams. You can get away by using premade BRB screens, but if you want to make your streams look more professional, then consider customizing your visuals according to your likings.
3. Price
Price is always going to be a determent factor especially when you're just starting with your streams, but as you will see, some of these visual makers are completely free, so you don't have to worry about breaking the bank.
Things to Consider When Making a Be Right Back Screen
Even though some be right back Twitch screen makers are free and some aren't, you still want to know a few things before you start creating them so that you end up satisfied with the design.
That's why we've made a list of things to consider when making I'll be right back twitch screens to help you along the way.
1. Visuals Above All
You want to make sure that your stream is right back screen follows the same theme as your stream overlays, borders, emotes, and so on.
Having a plain white screen saying "back in 5" isn't going to cut it so you want to get a bit of design in there.
You don't have to have a flashy BRB screen as it might throw off some viewers, so it's best to stick with the theme you've already set for your stream.
2. Tailor Your Designs
As you can virtually change any aspect of your stream visual design, you need to be able to customize your be right back Twitch screen so that it can match your other visuals.
That's why you either want to make the BRB screen with the same makers you've made your other visuals with or contact a designer that can make that happen to you.
Streamers often change all of their visuals at one point or another, and they usually stick with one or two makers which they trust and know will deliver their expectations, so as far as customization is concerned you want to have the option of customizing your BRB screen at any time.
3. Audience Feedback
It's crucial to know what your viewers think of your overall stream design because they're the ones that make up your stream community, and even though it's your stream and you like a certain design, knowing that your viewers also like the design comes a long way.
If you're not sure what kind of design you want for your be right back screen Twitch stream, it doesn't hurt to ask your chat to make some suggestions and either pick out the answer which has the most positive feedback, or try to implement several ideas.
4. Between Quality and Value
Starting your streaming career can have quite a toll on your budget as you won't see any major profit until you make a significant fan base and get sponsorship deals.
Of course, you could do without all the visuals for your stream, and a Twitch AFK screen isn't your top priority as much as getting good streaming equipment.
However, if you're already getting a BRB screen, you should make sure that it's quality made, and even if you need to spend a bit of money on it, those little details make your streams look and feel more complete.
Related: How to Make a Twitch Overlay
Frequently Asked Questions
How to create custom BRB screens?
To make your custom be right back Twitch image you need to either make it yourself or hire someone to do it for you. Twitch visuals makers don't offer too much customization unless they have designers you can hire to make your custom screens.
Can you make BRB screens for OBS?
Most BRB screen makers are compatible with various streaming software, and as OBS is one of the most popular ones, it's quite easy to make BRB screens that work for OBS. If you're working with a designer, bring to their attention that you're working on OBS.
Do you need a BRB screen for Twitch streaming?
You don't necessarily need it, however, if you want your stream to look complete, having a BRB screen will certainly help, as your audience will look at every detail and appreciate that you've taken your time to choose a good BRB screen while you're having those 5 minutes of break time.
Conclusion
So now you know how to make a be right back screen for Twitch and we hope this review was helpful for you to choose the right visuals maker for your streams.
If you have further questions or suggestions, we would appreciate your feedback in the comments below.