As you probably know by now, having good visuals is a big part of your channel page.
While using a panel template or having simple Twitch panels is the way many people choose to go, having custom Twitch panels comes with a lot of great perks. You need to know where to look for them.
After reading this, you will know the best places to get custom stream panels but also what are the best ways to make Twitch panel designs yourself.
Here's what we'll go through:
So, let's get into it!
Best Places To Get A Custom Twitch Panel
If you have some panel ideas but graphic design skills aren't your forte, you can share your Twitch panel ideas with someone who knows their way around designing and have them make you the Twitch panels you wanted for a price.
Free Twitch panels usually can't be really custom, and most likely, someone else probably has them already, so that's something to avoid if having custom Twitch panels is important to you.
If you don't want to work with an artist and would instead get instant downloads but still want custom new panels for your profile page, you could probably find something unique on websites with new designs available for download.
No matter which route you decide to go for, you will find options for getting custom stream designs directly and a panel design made specifically for you.
1. OWN3D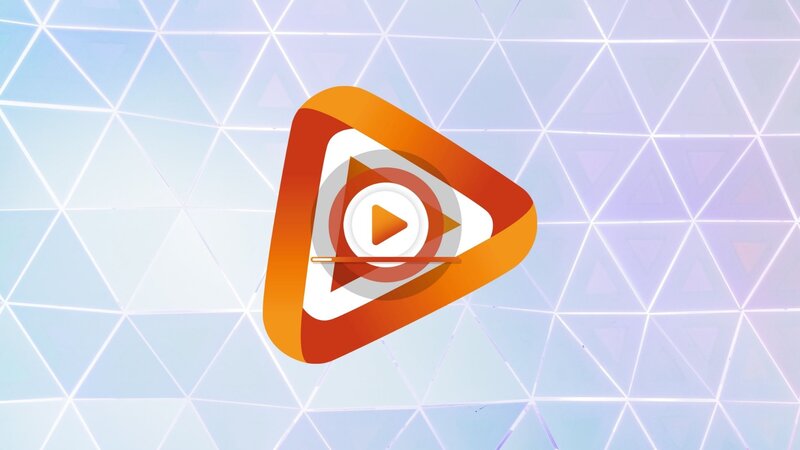 *Use code STREAMMENTOR for 50% discount*
OWN3D is a well-known site for panel designs among streamers, and for a good reason.
It has a massive gallery of already made Twitch graphics, and of course, panels are a part of that.
If you are still willing to pay for a high-quality panel but want everything to be over in a few clicks, then going for this will probably be an excellent choice for you.
Besides that, on OWN3D, you'll be able to edit and customize the panel you've got, making it more unique even if you primarily got it pre-made.
You'll be able to edit many things about the panel, add your own images to it and make it the best Twitch panel size for your stream.
Overall, a great idea to search up and see what's available.
2. Kudos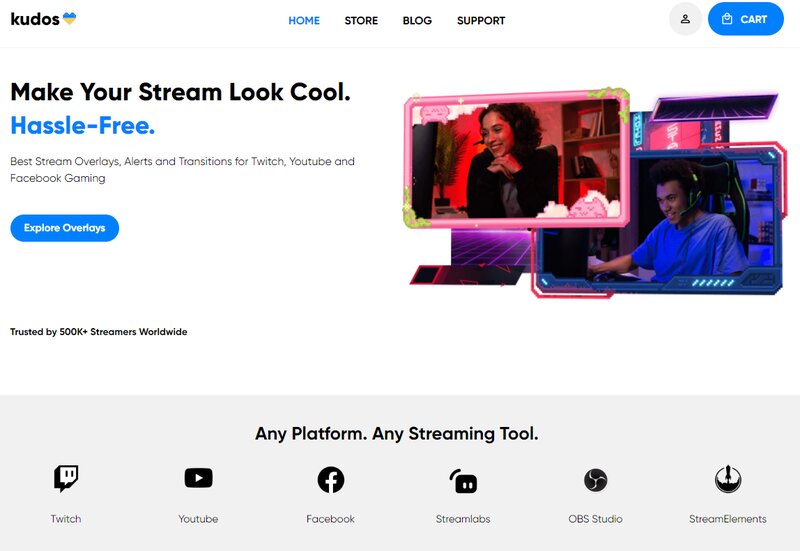 Kudos is another website where you can find a lot of professionally designed Twitch graphics and find the perfect Twitch overlay for you.
Ideally, you'll be able to find something that's more or less unique and not just the basic free Twitch panel that every other streamer has.
While the service won't be free, you can expect the panels to cost not at all a lot, ranging between $5 and $10, but even that could be cut in half, as Kudos often has different discounts going around.
You can find a lot of different kinds of panels, even animated ones, and a great benefit of going for a platform like this is that you'll be able to find matching graphics easily.
3. Fiverr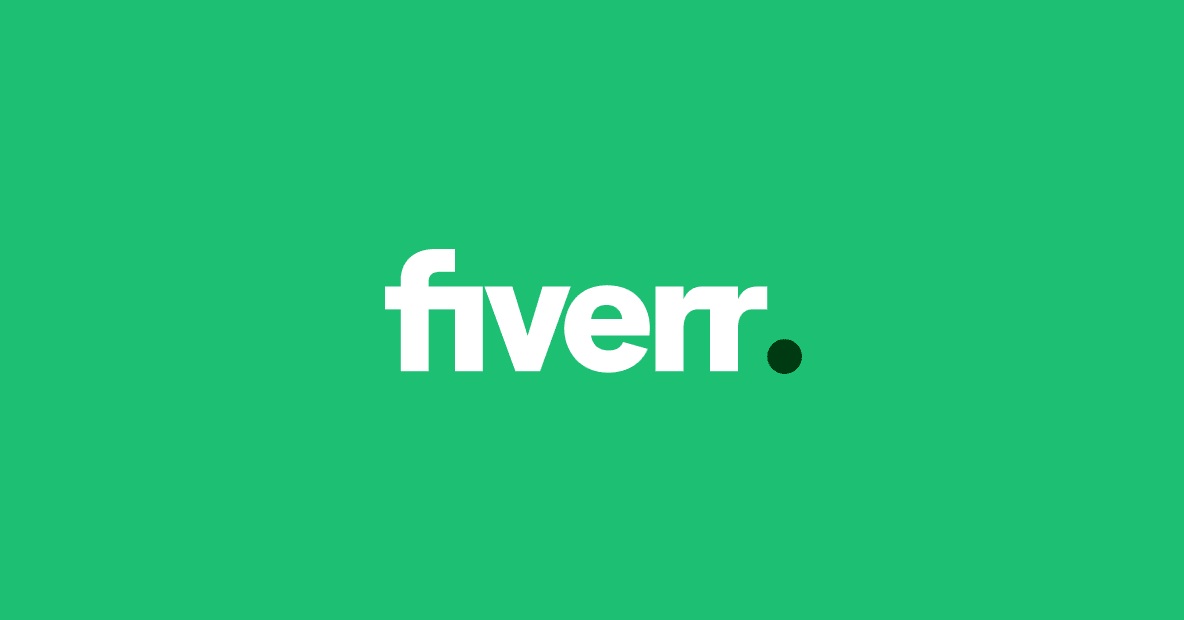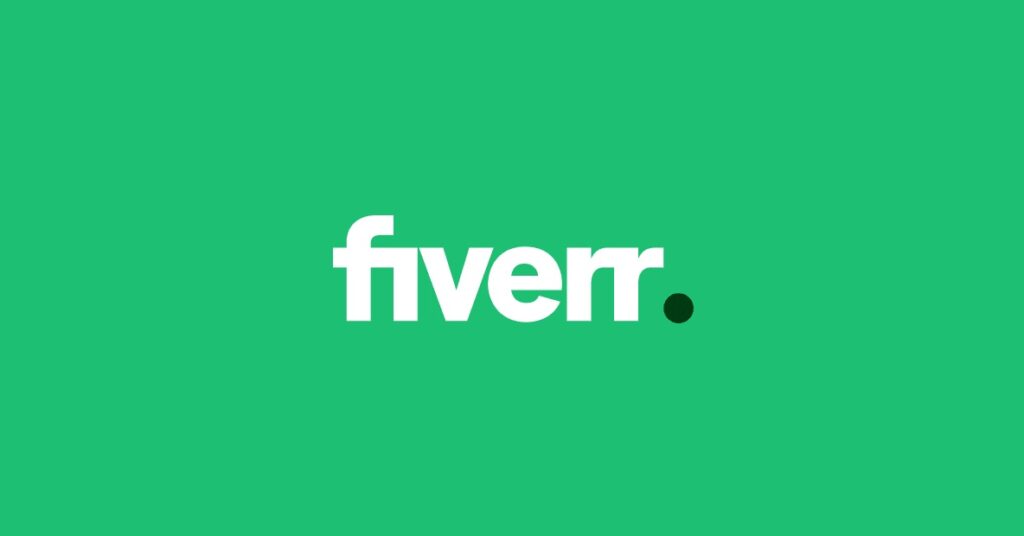 If you want someone to create a custom Twitch panel for you, and you like supporting smaller artists and freelancers, then you should search Fiverr.
If you didn't already know, Fiverr is a platform made for freelancers to share their services and get in contact with clients more efficiently. Many of them are graphic designers, and actually, there's a big chunk of people who make specifically visuals for Twitch streams, panel design included.
You need to go to the site and search for Twitch panels. There will be a lot of results showing up, and you will probably find someone who fits both your style and your budget in no time.
Once you do, you can start discussing how you would like your twitch panel to look like, what the panel title should be, the Twitch panel size, etc.
Ideally, this will be something that will fit your profile page perfectly.
4. DeviantArt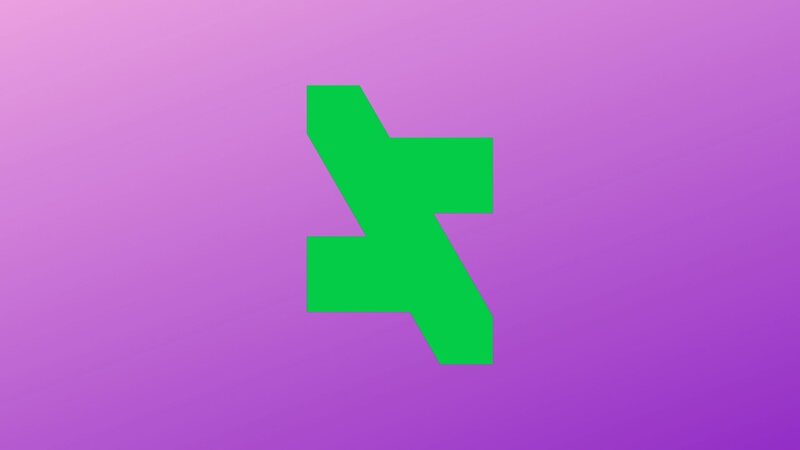 If you want to find someone who will make truly unique panels, but you aren't seeing someone who will do what you have in mind on Fiverr, then searching through DeviantArt can be a great idea.
DeviantArt is a website where artists of all kinds gather to share their works, and you can commission a lot of them to make whatever you need.
This is a great option if you have some very specific idea in mind and if the panel you want someone to create is more on the artsy side.
You can contact the artist whose style you end up liking and check whether they do commission work. This will usually be stated on their profile.
Once you do, you can create a great panel together and have them customize it as much as you want.
You will also be supporting a smaller artist, and that's always a nice perk.
5. Nerd Or Die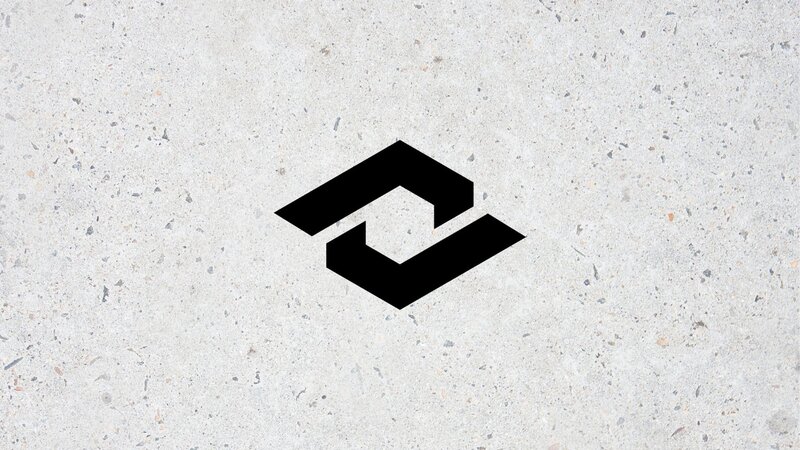 Nerd or Die is a website similar to OWN3D, in the sense that you can find a big gallery of panels there, as well as a lot of other kinds of Twitch graphics.
With such a big gallery, you might be able to find something that's more special than the most designs other streamers have, and you can additionally customize it.
But, one very good thing about going for this option is the fact that there are also free options to choose from. And while this might not be completely custom and unique for your channel, it might be a good option to go for until you make some space in your budget for a paid option.
Best Twitch Panel Maker For Making Your Own Twitch Panels
If you are someone who knows how to do a panel design and finds it easy to get your creative juices flowing, then making your own panels should be a no-brainer.
The only question would be are you going to use a custom Twitch panel maker and maybe play with and easily customize some free templates, or start from scratch with something like Photoshop.
You can choose depending on your Twitch panel ideas or your skill level, but whatever you opt for, here are the best options for making the panels yourself.
1. Canva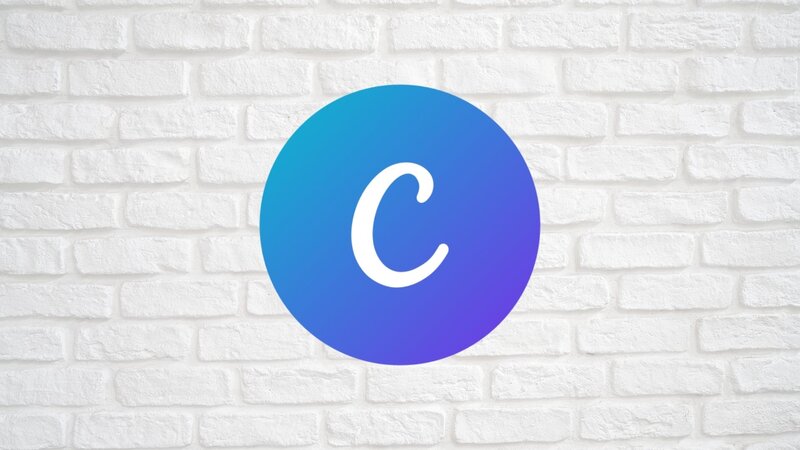 Canva is a website and a mobile app widely used by both pros and amateurs to create different designs.
If you want to make a panel yourself and do it without spending any money, then Canva is a straightforward, no-brainer kind of an option.
You have free templates that you can further edit and make custom for your channel, or you can start from scratch and add in all of the different elements available.
There is also a Premium version that you can pay for in order to gain access to more images, animations, and a bigger font gallery.
However, if you need only the simplest things, the free option is more than enough. Or, if you are going to be one and done with your panel, you can just get the 30-day free trial, make what you need for free, and then just sign out and cancel the payment when the time comes.
2. Adobe Photoshop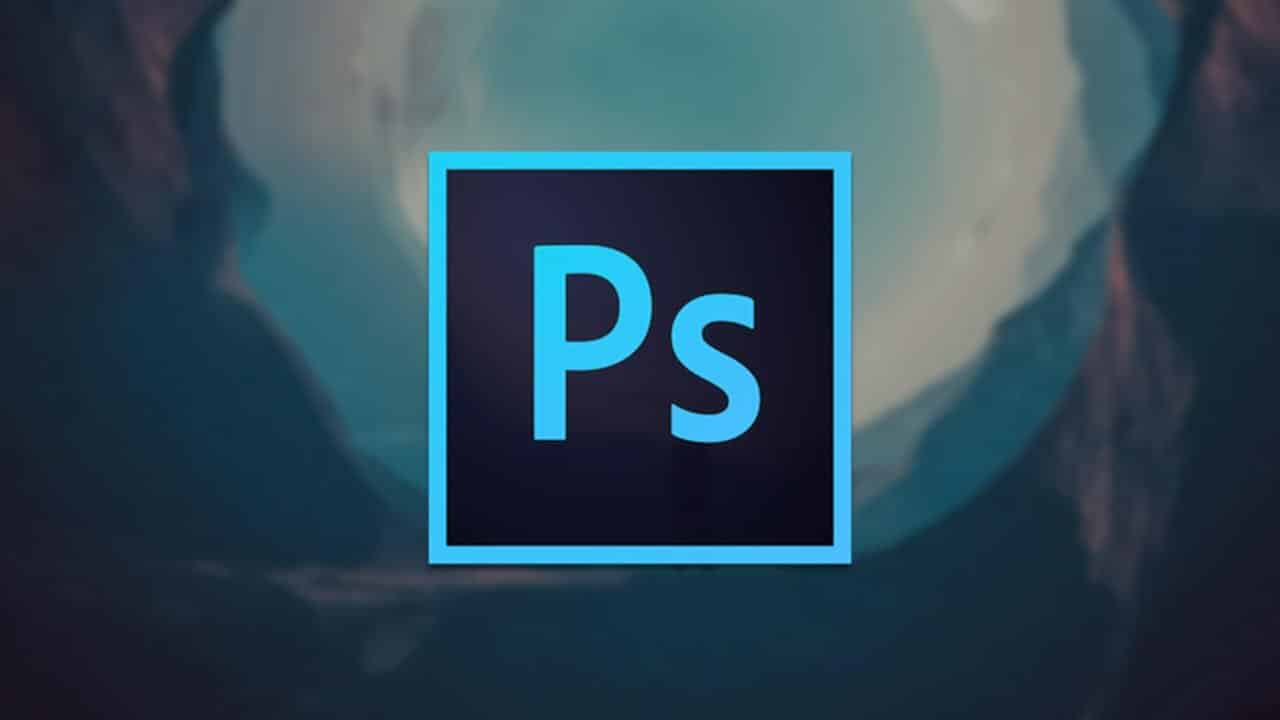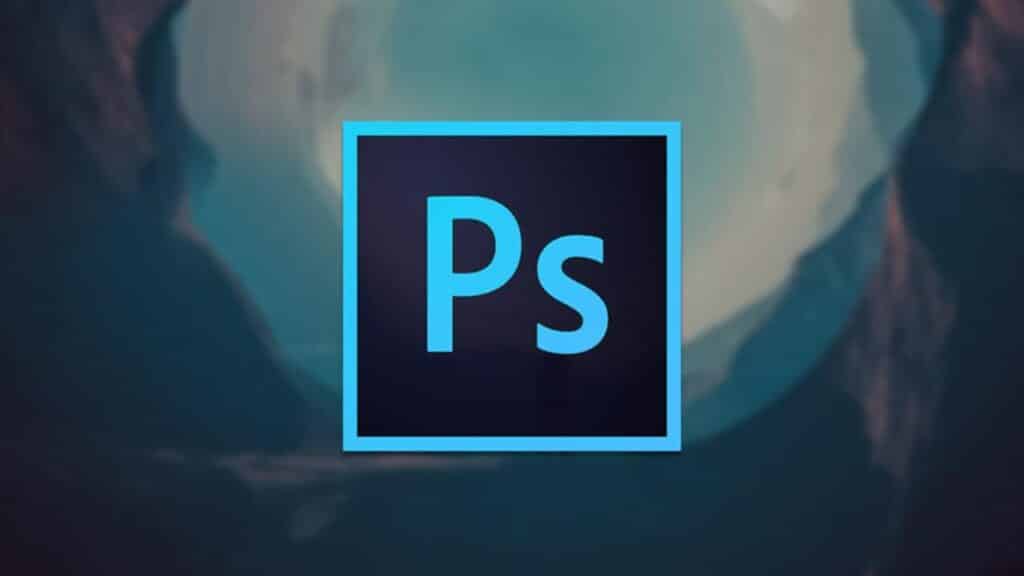 If you need more control over each icon and visual you make for your channel and know how to do graphic design, then using Photoshop should be a no-brainer, especially if you have already paid for it.
In this case, there's really not much that I need to say that you don't already know, but if you've doubted whether to do this yourself, then take this as a sign that there probably isn't a better option if your skills are good.
You know best what you want your Twitch streams to look like, and this way, it really is going to be completely up to you.
3. PlaceIt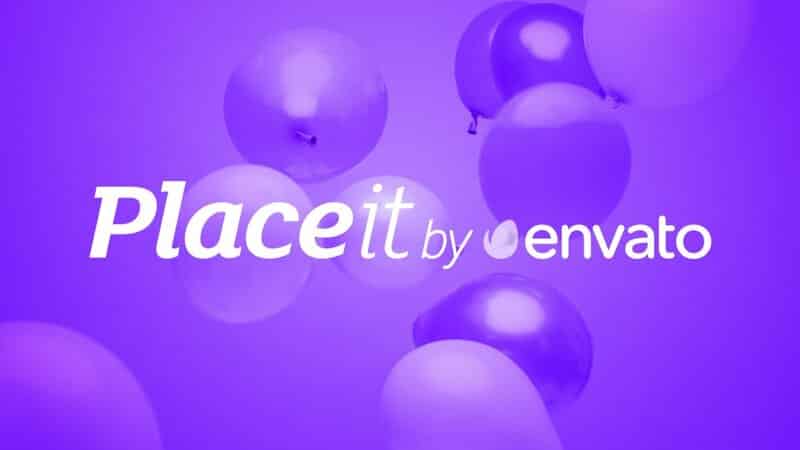 If you want s panel maker, but would rather work with templates, then PlaceIt is a great option for you.
In order to gain access to their gallery, you will need to pay a monthly fee, but after you do, you'll be able to look through a lot of different templates for Twitch visuals and make them look however your heart desires.
You can find that here if you don't want templates but rather an already made panel.
4. Fotor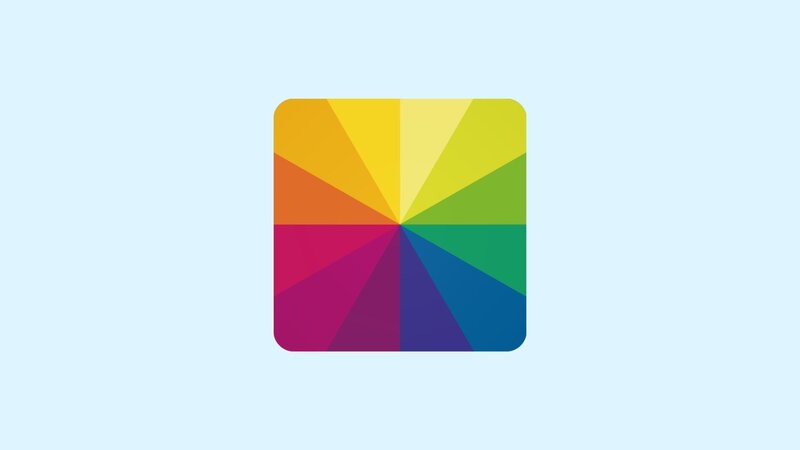 If you like the concept of Canva but haven't been able to find what you need on there, then Fotor is another panel maker that you should consider checking out.
Fotor has designs and elements that are maybe a bit more appropriate for streams, so you will be able to find what you're looking for more easily.
It also has free and paid options for you to choose from, so you can choose what you want accordingly.
If you like what you see among the premium options but aren't sure whether paying for it is worth it, you can also use the free trial.
5. Snappa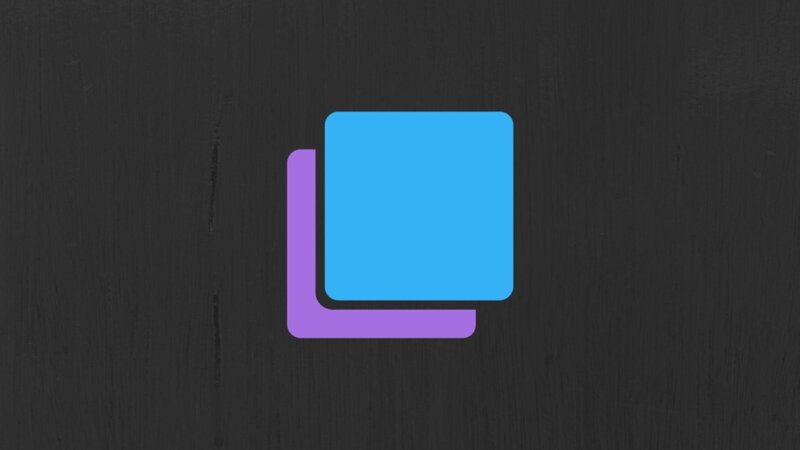 Snappa is probably the easiest website of its kind to work with.
It's mostly specialized for making Twitch visuals, so you will have no trouble at all to find all the elements you think all perfect Twitch panels need.
Everything is very user-friendly, so even if you have no designing skills at all, you'll be able to make something that you'll be happy with, and it will be done in no time.
Why Having Unique Panels Is Important
You may be asking yourself, why is having unique panels so important when there are so many free panels that look just as nice? So what if someone already has the same ones? It's not like the entirety of your viewers will notice, right?
Well, it's not as simple as that.
While the only downside to unique panels is usually the fact that you have to pay for them, there are multiple reasons why I will always advise having panels, and overall visuals, that are custom made.
Creating Your Brand
If you want to gain a lot of viewers and have your channel be known in the specific community, you're in, you will have to get known by something.
Your brand is built by a lot of things. It's mainly related to you as a person, how you act on stream, what you're playing on your stream, and so on.
However, besides creating a community, you need to be easily remembered by some additional things, and these things are your visuals.
Of course, having simple visuals and panels can be completely okay, but having visuals that represent your content will make your audience's connection to your content even stronger, and people will recognize you more easily.
The visual image you make is very important and a big part of how you market yourself out there, so you should make sure that you create a brand that every person easily links to you.
Your panel is a great place to start with that.
Having Fun With Your Audience
Streams usually last for a few hours, but that may vary, and your streams might not be that long, but overall, that is a significant amount of time that your viewers will spend looking at you and the entirety of your page.
That's why it's important that your Twitch stream panels are something that's nice to look at.
You could make or search on different sites for visuals that relate to the game you're playing or to a theme that you're often discussing.
Also, you can make images and icons for the stream that is a part of some inside joke you have with your regular viewers, so they will find it amusing whenever they are reminded of it.
Basically, these are very easy steps to make in order to make your audience's experience as pleasing as possible because your whole career more or less depends on how pleased they are with your streams.
Your brand plays a big part in this too, so they know what you stand for and what you support. But, on a less serious note, it's very important that they like the image you create, as streams are a visual kind of entertainment.
Being Your Own Fan
Finally, it's very important that you enjoy the way you display things on your channel and that you like the image you make for yourself.
That's why it's important to stay true to yourself and customize all of your visuals to your liking.
Your brand is how people online will see you, and I would assume that you want to like the image of yourself that you create online.
When you stay true to yourself and like what you create, that will cause you to feel free on your streams and overall more relaxed.
When you're relaxed, your interactions with everyone will be more genuine, and people will love that. You won't be boring to them, and it will be way easier to keep the chat active and the overall experience more fun for everyone.
So, the overall branding you create for your Twitch career will significantly impact how you're feeling about yourself, and if you're feeling good about yourself, the stream quality will rise, and the people watching will be happy to see that.
That's why you should have your wishes and ideas first when you customize and edit panels for your Twitch stream because it all starts with you.
FAQ
Where to find the best premade panels?
The most popular site for premade Twitch visuals, as well as panels, is Own3D. You will find a massive gallery of graphics that you can use, and it's often updated. Besides that, you can edit the Twitch panels so that they will be unique to you.
What is the best free Twitch panel maker?
The best free option for making Twitch panels yourself is Canva. It is a platform where you can make any kind of design, and that includes Twitch panels.
It has a lot of free options to choose from, whether you want to start from scratch or use templates. There's also the option for a free trial.
Where to get free Twitch panel templates?
Free templates can be found on any of the platforms where you can make your own Twitch panels, like Canva or Fotor. There are a lot of free options available to choose from, and you can then additionally customize Twitch panels for free as well.