All you have to do to join a VRChat is create your avatar, and start enjoying a variety of activities this social space has to offer.
If you need a VRchat Avatar, I suggest you find one on Fiverr – it's really easy to find an artist to collaborate with and get a unique, high-quality avatar.
Let's check out other great places you can create and get the best VRchat avatars.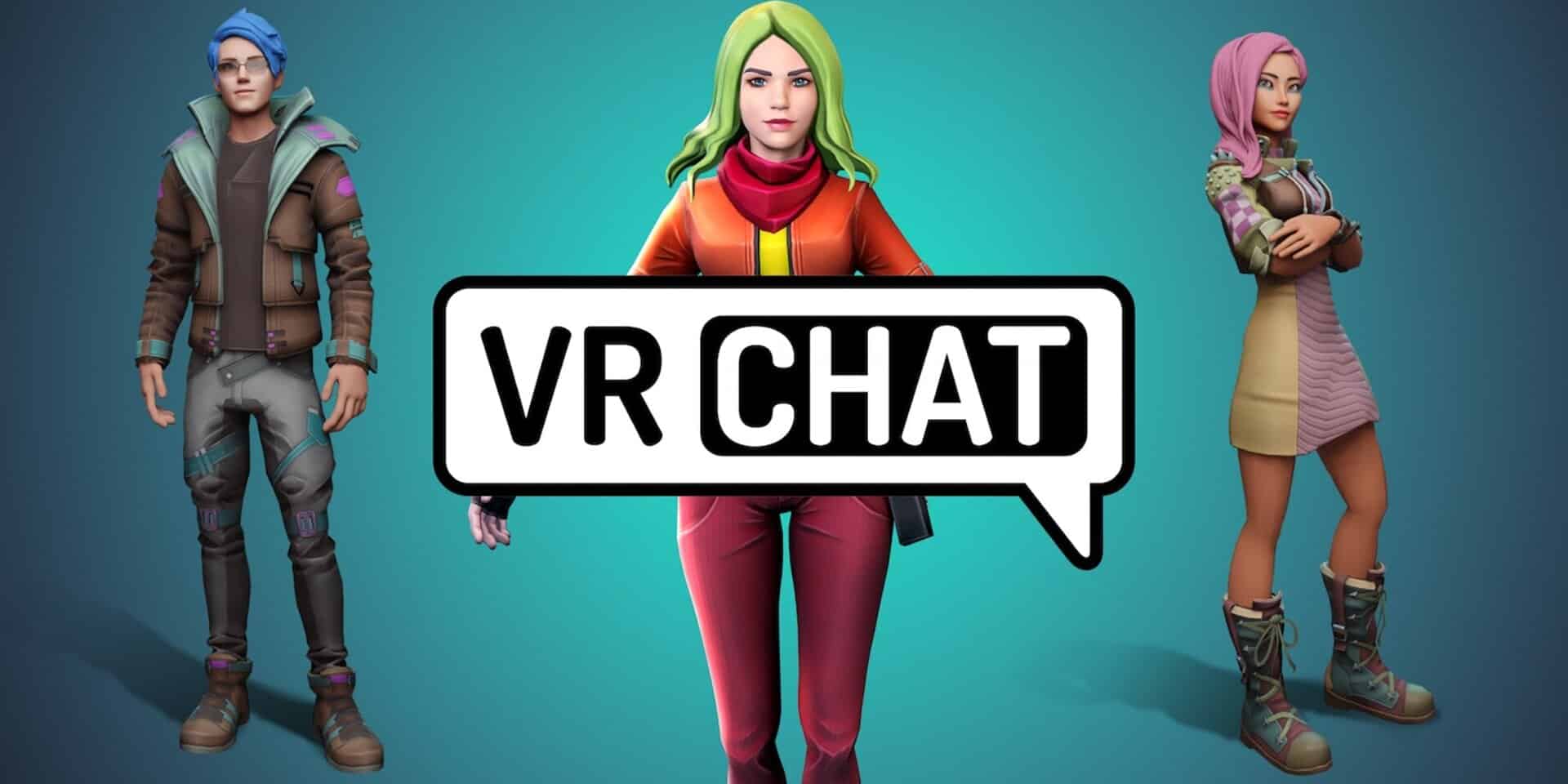 Best VRChat Avatars
Reviewed & Tested
VRchat is a virtual reality game that allows people from all over the world to socialize, attend events create art play games, and explore virtual environments from the comfort of their home.
In this game each player takes the form of an avatar which you can choose from a library of hundreds of options but the downside is that other players might have the same avatars as you.

If you want to create VRchat custom avatars you can go two different ways!
You can either create one yourself using the proper tools and software or find an artist selling on a certain platform and commission him to design a 3D model to your requests.
Let's check out the best services for VRChat avatars.
1. Fiverr
The best service to get VRChat Avatar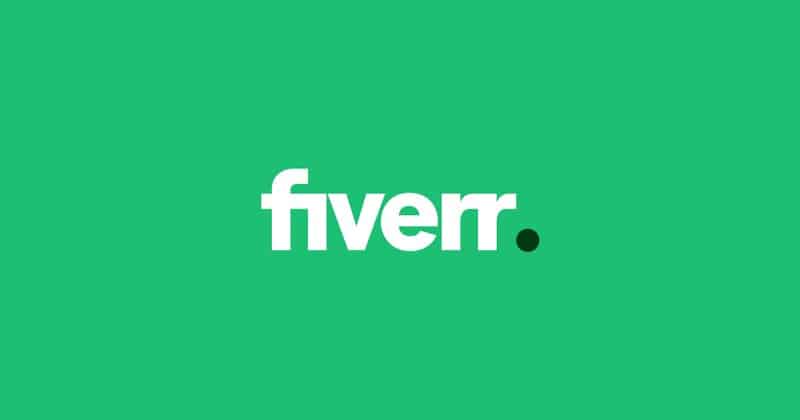 Mell's Take:
Whenever I need any kind of visuals, my go-to service is Fiverr. I like just how simple it is to get what you need: scroll through profiles, find artists that you like, check their works, and pick the one that suits your brand the best.

Also, because of so many options, you can easily hire an artist within your budget.
| | |
| --- | --- |
| Avatar Quality | 10 |
| Ease of Use | 10 |
| Delivery Time | 9 |
| Price | 9 |
CHECK IT OUT
The best VRchat avatars can be found on Fiverr. It is an incredible platform where you can find the right artists and commission your custom models without waiting for months.
This is the world's largest digital services marketplace with a record-breaking number of over 3 million different services.
Amongst other services, there are dozens of VRchat avatar creators as well.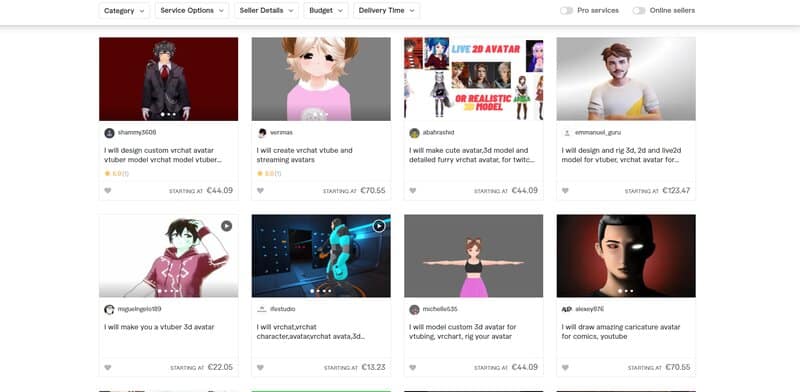 They are ranging in both price and quality, and you could find them in the VRchat section of the website. You should determine your budget, given that the prices range from 5$ to 350$.
Commissioning custom VRchat models has never been easier, as there are tons of talented artists all over the web. You just need to choose the one that fits your style!
It could be hard to choose between so many talented and experienced artists in 3d modeling.
Try not to be overwhelmed by the number of sellers, look for recommendations and reviews.
The uploading process is quite simple! You just need to sign up, choose your artist and provide the required information.
Beyond that, the main benefit of commissioning a custom avatar via fiver is the short delivery time.
If you are searching in the Character Modeling section, amongst other requirements make sure to always mention to the artist that your model is made for VRchat.
Pros
Customs avatars
Wide price range
Many options
Cons
The quality of designs varies
2. Unity Asset Store
The best service for beginners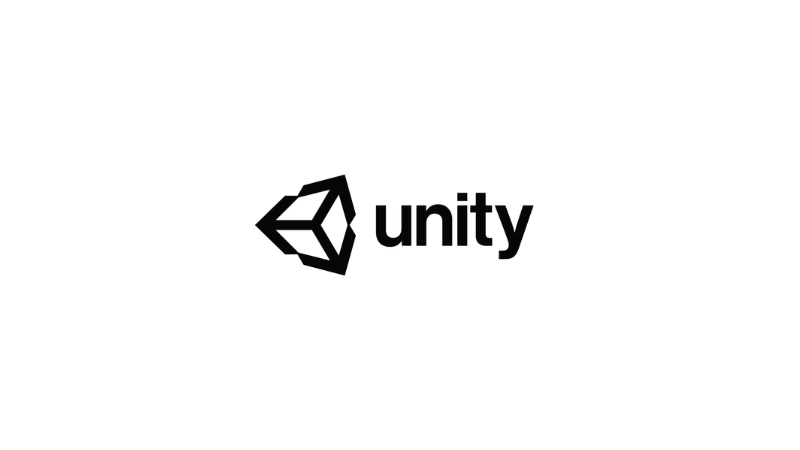 Mell's Take:
I would recommend Unity Asset Store to all beginners because it's super easy to use, and you're purchasing a pre-made avatar that you just have to tweak a bit.

Also, they have many free avatars, so your new model doesn't have to cost you one penny.
| | |
| --- | --- |
| Avatar Quality | 9 |
| Ease of Use | 10 |
| Delivery Time | 9 |
| Price | 9 |
CHECK IT OUT
The first step is finding a 3D model that is suitable for this game. Fortunately, there are many sources you can reach to get started with your VRchat models.
Unity Asset Store is one of the best places to start! As a beginner, it is best to start with a specific VRchat model that has already been created, rather than building your own from the scratch.
The models are pre-rigged, which means that you can use them right away! They are made in a compatible format and you won't have to do anything extra to get them going.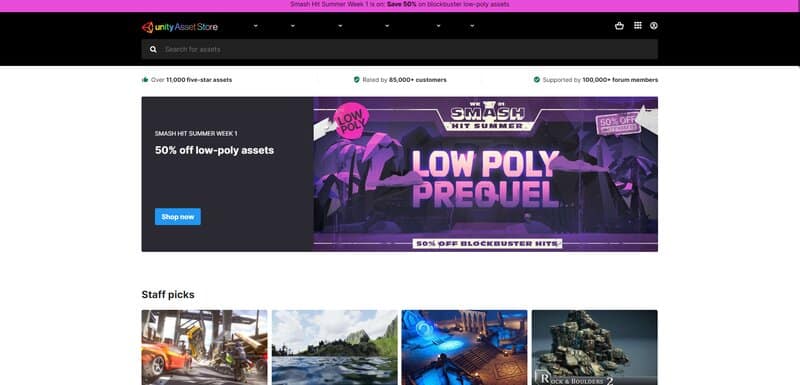 There are a lot of free models to choose from. Armored knights, VRchat anime avatars, cartoon characters, almost anything you can think of. The model is supposed to be fully rigged and made in a Unity-approved format.
All you have to do is to download Unity Asset Store, and SDK file from the VRchat website, and create a new VRchat account to login, instead of using your old Steam account.
Open Unity and start a new 3D project. Double-click on the SDK file to install it, and you will have a Unity icon ready on your desktop. Ensure the model fits VRchat specifications and make adjustments if needed.
Submit to send your own avatar to the magical world of VRchat! Log in to VRchat with the new account you created for this purpose, and your VRchat avatar will be ready to have some fun!
Pros
Extensive selection
You can use models straight away
Easy to use
3. Ready Player Me
The best service for photo-based avatars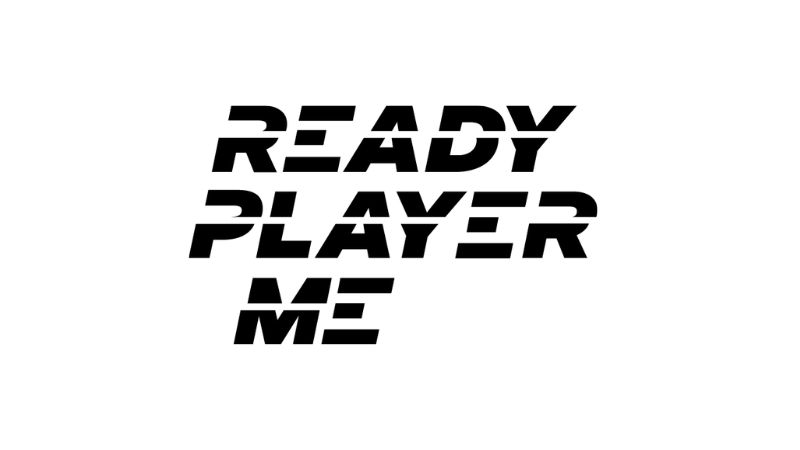 Mell's Take:
Ready Player Me knows just how difficult 3D modeling software can be to navigate, so they offer photo-based avatars that you can create on your own in just a few minutes.

I was amazed by how easy it was to get a quite decent-looking avatar with just a few tweaks!
| | |
| --- | --- |
| Avatar Quality | 9 |
| Ease of Use | 9 |
| Delivery Time | 9 |
| Price | 9 |
CHECK IT OUT
This is a great solution to create your custom VRchat avatar with no prior knowledge of 3Dmodeling. It is a cross-platform that creates an avatar using just your picture. The best thing is that it is free to use!
All you need to do is take a selfie with your smartphone, upload the picture, and wait for the program to create a VRchat avatar. Afterward, you can adjust VRchat skins. Change the hairstyle, shape of eyebrows, clothes, and other features by your preference.
It is very easy to upload your avatar to VRchat using ReadyPlayerMe avatars. In a few steps, I will explain just how quick and easy the process is!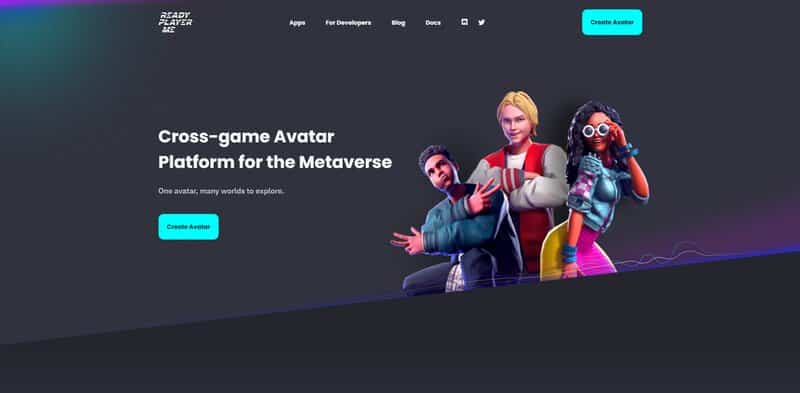 After you click on "Create your avatar" to open the avatar maker, choose to take a photo or upload one from your computer. You could also continue without a photo if you don't wish your avatar to look like you.
Customize your ReadyPlayerMe avatars by editing your face, hair, clothes, and other features. When you're done with the adjustments and you like how your avatar looks, just click on "Import to VRchat".
Log in to your account, and allow access to Wolf3D. Your VR chat avatar is now all set!
Pros
You can get a photo-based avatar
Wide selection
Easy to tweak premade avatars
Cons
Poorer avatar quality compared to other software
4. Sketchfab
The widest selection of VRChat Avatars
Mell's Take:
Sketchfab is great if you want a pre-made model but also if you want one created from scratch. If none of their ready-made avatars is just what you're looking for, you can always contact one of the artists and give instructions on how you want yours to look.

It's a reliable service and easy to use.
| | |
| --- | --- |
| Avatar Quality | 9 |
| Ease of Use | 9 |
| Delivery Time | 9 |
| Price | 8 |
CHECK IT OUT
Sketchfab is a platform that is made specifically for artists to share the avatars that they've created and sell them. This means that you can just go on Sketchfab and very easily find an avatar that will fit your needs.
If you can't find the exact one among the pre-made avatars, there's also the option of collaborating with the artist whose style you like, and the two of you can create something that will match exactly what you have in mind.
You can filter your search on Sketchfab by styles, so you can get into what you like right away.

Another great thing about Sketchfab is that it has a model viewer program, where you can see the avatar in 3D, and how it looks from all different angles.
It's very important to try everything out before purchasing, as you wouldn't want to have surprises while on stream.
Pros
Wide selection of custom and pre-made avatars
Avatars from all genres
Easy to use
5. VRC Traders Discord Server
The best service for getting different VRChat items
Mell's Take:
VRC Traders Discord Server is probably among the most popular services for getting different VRChat items.  

Once you get in touch with the artists, you can discuss how you would like your avatar to look and also if you need any other visuals for your channel.
| | |
| --- | --- |
| Avatar Quality | 9 |
| Ease of Use | 8 |
| Delivery Time | 9 |
| Price | 8 |
CHECK IT OUT
If you would like to be more personal with your avatar, and would also like to work with people who are small artists, then this Discord server is a great place to go.
This is a network for designers that want to do commission work, so you can check everyone out and see who you click the most with.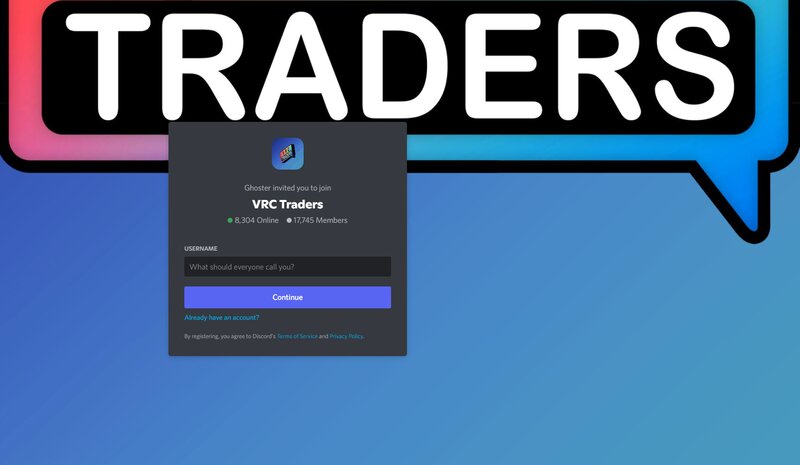 You will be able to see what everyone's style is and easily choose what you like the most.
Besides these 3D models or discord avatar, you can also commission someone to make you 2D visuals that you might need for your channel.
If you need all of that and also have the funds, this is a great place to get everything you need, have it be very personalized, and contribute to smaller artists.
Pros
Custom avatars
You can get other VRChat items
6. DeviantArt
The best service for custom avatars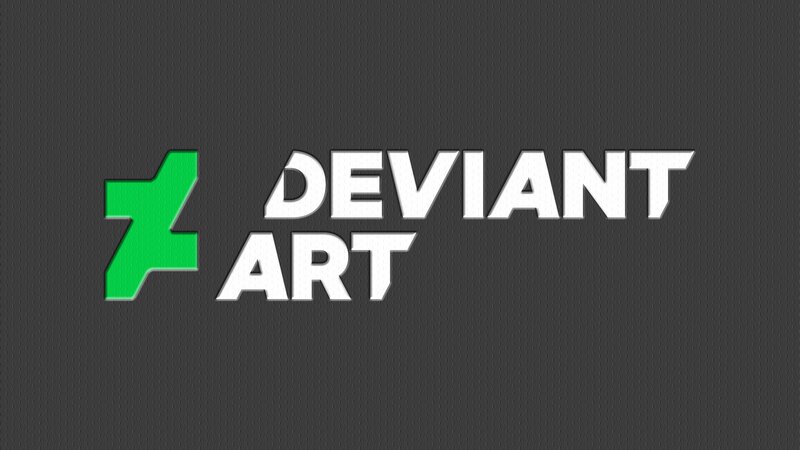 Mell's Take:
What I liked the most about Deviant ART was the range of styles. Plus, you'll have a 100% authentic VRChat model made only for you.

Before you pick the artist, you can see some of their previous work. Just keep in mind that your new model might cost you a bit more than expected.
| | |
| --- | --- |
| Avatar Quality | 9 |
| Ease of Use | 8 |
| Delivery Time | 8 |
| Price | 8 |
CHECK IT OUT
DeviantArt is a platform made for artists to share their works.
On there, you can find anything in the range of the visual arts, not only 2D drawings and pictures.
There are also 3D models. You can find creators specializing in 3D modeling and see what they have to offer.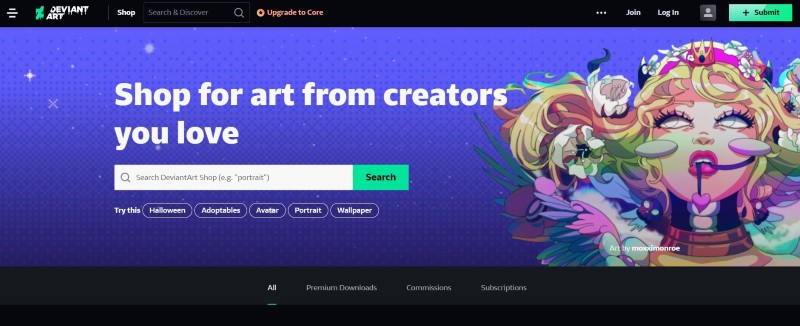 You will most likely discover people that work in a lot of different styles, so you will probably easily find someone whose works are to your tastes.
Once you do, you can check whether they take commissions, and if they do, you can work with them to make the exact avatar you have in mind.
And the great benefit of finding your avatar like this is that it will be 100% unique!
Pros
Wide range of visual arts
Avatars of different styles
100% unique models
Cons
Avatars can be quite expensive
Freedom in Creating Avatars
The freedom in creating avatars is complete. Some visitors choose models that fully reflect their real character but most usually create something much crazier.
VRchat anime avatars, comic books, and game heroes roam the virtual spaces and are often incredible colorful abominations that don't look like anything you have seen so far.
Certainly, the beginnings of these new parallel worlds have long been set in the communities of online multiplayer games, from the pioneering "World of Warcraft" to the current "Elder Scrolls Online" and many others.
The more these online communities grow in which people from all over the world gather around common goals and entertainment, the more the boundaries between the physical and the virtual world seem to blur.
Let's find out how to get avatars in VRchat!
Related: How to Make a Twitch Overlay – 2 Best Ways and Software
Create Custom VRchat Avatar
In the past, there were no apps that created avatars for you but to create a virtual character you had to know how to design and upload a 3D model by yourself. This process required extensive knowledge of 3D modeling software.
Even today, the process requires some 3D modeling skills and knowledge, but almost anyone can design custom VRchat skins with the help of modern software options and some online tutorials.
However, certain software options offer you a chance to start creating your VRchat models from the scratch. It is a long road, as you would have to acquire knowledge first and get some practice, but it is not impossible!
Blender is a favored software by many beginners as it is free and simplified and you have many free tutorials online that teach you step-by-step how to develop 3D modeling.
More advanced software solutions for professionals that might interest you are Maya 3D and Houdini. We suggest you use these later on when you have at least learned the basics!
Related: How to Make a Twitch Overlay – 2 Best Ways and Software
Final Thoughts
In the VRchat world, you can choose from various avatars, and you can create your character, and you can also create different worlds in which you can hang out with other people.
VRchat world looks more like a feverish dream of a mad postmodernist than a regular online place to gather and talk! 
That's the whole point of this game and it has met with massive enthusiasm among gamers. You just need to learn how to get VRchat avatars!
On these websites, you can get the best VRChat avatars:
Fiverr as the best overall,
Unity Asset Store as the best for beginners,
Ready Player Me as the best for photo-based avatars.
Related: Twitch Chat Overlay – How to Get the Best Chat Overlay