VRChat is one of the newest games that allows everyone to get into a completely virtual world and interact with other people with VR avatars.
It can be played from many different devices, and it provides its users with a unique experience and allows their imagination to rise to the highest levels possible.
If you want to explore the VRchat world, read our article thoroughly and find out what are things it can offer to you.
What Is VRchat Platform?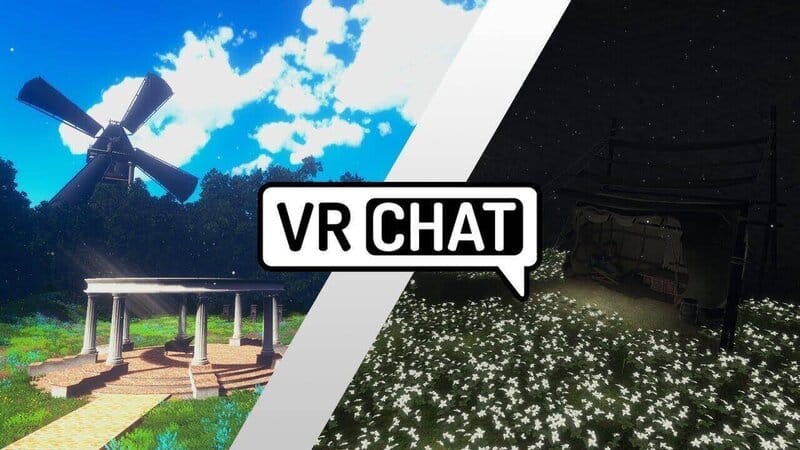 VRchat world is a unique gaming platform that allows people to create their own virtual worlds for adults and children and host their friends and players in them.
Just like streaming platforms, it allows its users to join whenever they want, and to create their own community in these rooms, chat, and exchange both audio and video messages.
It allows you to engage in different adventures, relax from your daily life and get dancing in the virtual world of avatars and heroes.
Since the pandemic started, more and more people have started joining VRchat worlds in order to overcome their social anxiety and start meeting new friends, even while they are in the game mode.
Everything on the website is based on the imagination of its users, and there is nothing you can think of in real life that can't be created on a platform like this.
VRchat worlds is a very interesting app that allows you to keep your brain active by coming up with new images, a new location, or a scene all the time.
Your ability to come up with something new and unique every moment will be enriched with all controls and optimized filters that are available on the platform.
However, one thing that many people complain about when using this platform and the reason why they warn other creators to be careful is the fact that you can't control anyone's behavior except your own.
There is always some risky behavior that can lead to problems, and people tend to reveal someone's identity in comments, which can be a very uncomfortable situation.
For instance, you can warn everyone in advance, but it can still create a lot of problems during the quest when someone starts acting out of their way.
Many people tend to get in trouble because of the problems they create through a platform like this, so it is best to join it only when you are 100% aware of the things happening there, and you know that you are ready to deal with that kind of content.
How Does It Regulate Safety For Streamers?
There are plenty of things that can get you banned from VRchat worlds, so it is best always to keep yourself posted on new rules and terms, and agreements of the platform.
They tend tup update these things frequently because safety is really their top priority, so you should make sure you never write or send some of these things in the community or even your own VR room:
In case you use or say some of these things, you can get banned from a room, even if it's your own, and in some cases, you can get banned permanently from the VR platform.
Even though behavior like this is pretty rare on this VR app, it is always best to make sure your performance is according to all the terms and rules, and you want to be sure you are not doing anything wrong.
Anyone can report a user if they assume they are not acting accordingly, so make sure this doesn't happen, neither on VR nor on Discord.
Safety Settings of VRchat World
VR World offers several settings that will keep your game and community safe and your performance absolutely flawless.
VRChat offers some amazing and unique features that will allow everyone to stay safe at all times and keep themselves protected from different unpleasant types of behavior.
These are just some of their best features that will help you and your friends remain safe and make the game so much more enjoyable and less stressful.
VRchat Emergency buttons
VRChat has several emergency buttons, and no matter what device you are playing your game on, you will be able to have access to all of them.
Depending on your device, you can have:
Private World Stream
Everyone can choose to share their VR worlds streams only with their friends and their avatars, which is a pretty cool feature if you are not looking to build a community but rather to enjoy the experience with people you know.
You will be able to hang out with people you know, and only those you accept will be able to join the community, so you can enjoy your game without worrying about any trolls.
Everyone can also choose the design and avatars, and it can really be a great interactive project for all the people on the server.
No one will be able to find your room when they explore the platform, and it is probably the best version of VR chat for people who want to create a unique virtual life and play games with their friends.
Delay Streaming
If you are not interested in having to block trolls while you are sitting and playing your game, you can always choose to stream on delay and censor all the things you don't want to appear in your community.
Labeling Your Stream as Adult
If you want to show people from your community that you really can't control everyone on the website and that you are not the one who is guilty of pushing some narrative in the chat, you should label your stream as Adult and let everyone do whatever they want.
This way, no one will be able to make you feel guilty about anything, and you will know that you have taken all the possible precautions before some sort of mess has happened.
It may not be the best and most enjoyable thing, but you will be able to show that you are not someone who can control the whole place and that the server performance is not completely up to you.
FAQ
Is VRChat safe for 11-year-olds?
You can't really guarantee anyone that they will be completely safe in these virtual worlds, whether they are using Twitch or Vr Chat. However, I wouldn't really recommend this platform to 11-year-olds because most of its users are much older.
Overall, the games and the things discussed in VR chats are of an adult nature, so I believe they really can't benefit too much from it. The community is also pretty old, so it is best to reorient them to some other virtual games and platforms.
What is the VRChat world?
VR Chat worlds is a special online gaming platform that allows everyone to create their own community and avatars and lose themselves in the world of virtual games.
You can even create a story or quest for your room and create completely new and unique objects and lights that will make it interactive for everyone who comes to visit it.
What are the best worlds in VRChat?
These are some of the best worlds in VR chat:
– The Black Cat
– Big Al's
– Avatar Corridors
– The Great Pug
– Rest and Sleep
– Zombie's Hangout
– Japan Shrine
How do I search for a world in VRChat?
You can easily search for a new world in VR chat by utilizing your search button and typing in the kind of world you are looking for. If you already know some popular worlds, you can just type in their name and join the community immediately.