TikTok is the fastest growing social media platform that didn't take too much time to leave other apps like Instagram, Facebook, and Twitter behind.
Since most of us are addicted to TikTok, and we enjoy spending time there, we want to try and find the best content creators we enjoy watching.
To make the time on this social media service a bit more enjoyable for you, we have decided to make a list of all the most famous TikTokers you need to check out now!
Top Tik Tok Girls
---
1. Charli D'Amelio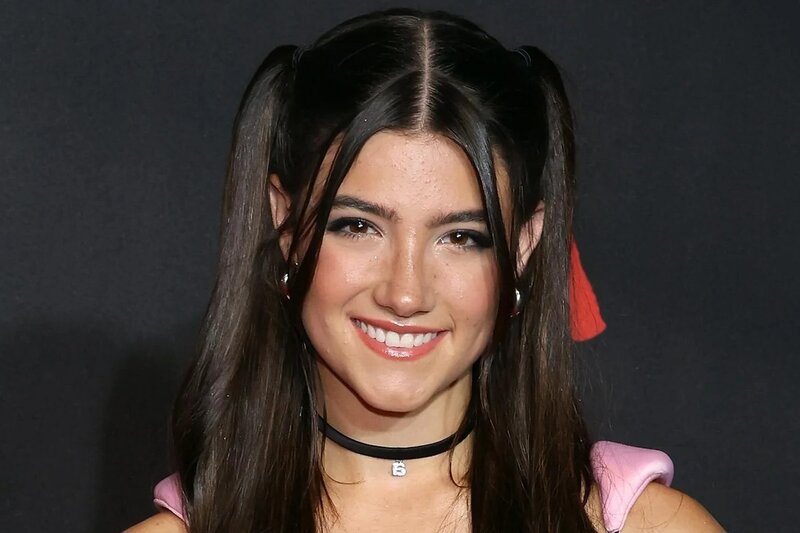 Since we are discussing the most popular Tik Tok influencers, we have to start with the one that has the most followers, and that is definitely Charli D'Amelio.
Charli is the most prominent content creator on TikTok, and her follower count is an astonishing 140.8 million, and it seems like it keeps on growing every single day.
She spent 1o year as a competitive dancer before starting her career as a social media influencer on TikTok and Instagram.
In 2019, she joined this platform and started posting dance videos and lip-syncing videos, which shortly went viral and gained massive media attention.
Her followers started growing exponentially, and she became one of the most popular TikTok girls quickly.
She had a voice role in one film, and she has starred in several TV shows on networks like Nickelodeon, and she has her docuseries on Hulu.
Charli is loved by the audience both on TikTok and on Instagram, and she earns a lot of money from ads on her social media profiles.
She was nominated for the Kids choice awards twice and won both times as the favorite female creator.
Her older sister, Dixie Damelio, is also a social media personality and singer, whom you can often see in Charlie's video.
If you are new to TikTok and you have no idea who the most popular girls on this app are, then this is the first username you need to check out.
2. Addison Rae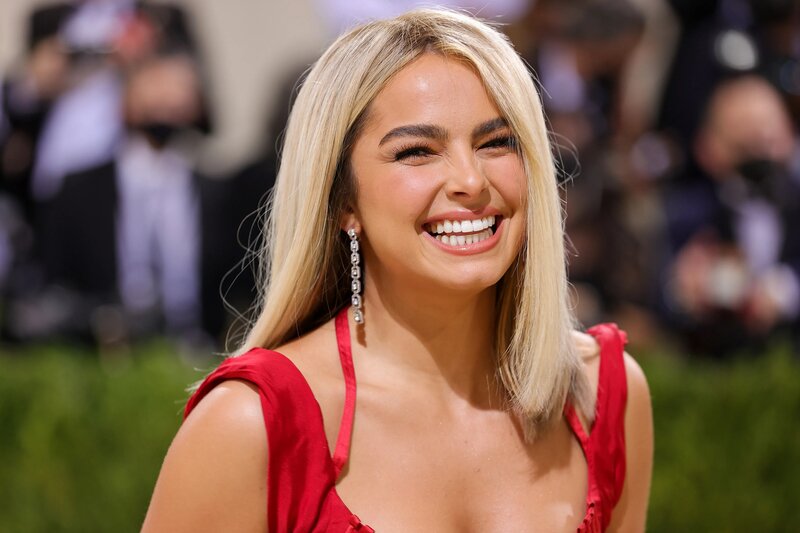 Addison is an American social media influencer, dancer, singer, and actress who became extremely popular during the last few years, thanks to her TikTok account.
As a kid, she was a competitive dancer too, and before she moved to Los Angeles to pursue her TikTok career, she attended Louisiana state university.
She became famous for her dance videos and TikTok content not too many people had – she was coming up with her own dance choreography and filming everything.
Her follower count is 87.6 million, and it keeps getting bigger and bigger, which has led to her being one of the highest-earning TikTokers.
If you want to stay in touch with her life, you should follow her on Instagram and subscribe to her Youtube account, where she has about 4.5 million subscribers.
Addison is willing to experiment, and she is constantly improving the quality of her content, trying different ideas and models of videos.
Even though she doesn't have the highest follower count on this platform, she's the highest-earning Tiktok star at the moment; her popularity has made her one of the most influential people on the internet.
Addison is earning a lot of money from her merchandise, endorsement deals, and ads for different brands.
Her popularity is incredible, and it seems like every single brand out there wants to have Addison as their promoter.
If you are looking for TikTok girls with excellent and interesting content to watch, Addison's TikTok profile is the right place to visit.
3. Holly H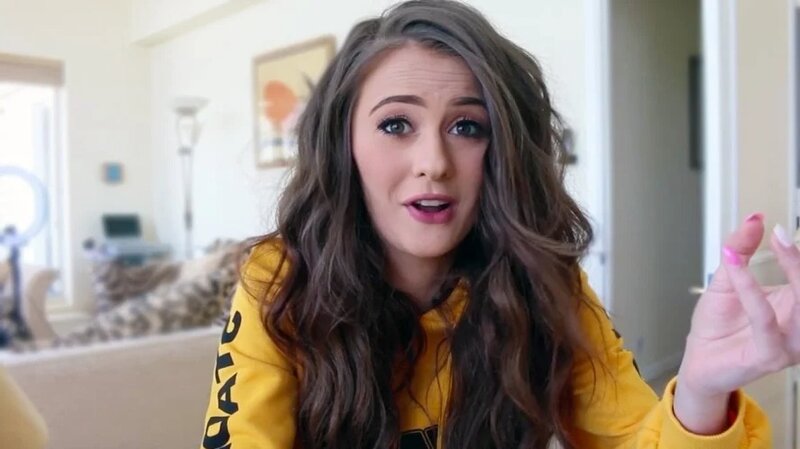 Holly H is a TikTok celebrity from Great Britain who is known by this username across all social media platforms.
She is known as a funny and interesting online persona, and she has gained recognition by filming lip sync videos and doing makeup tutorials while rambling about different things.
Holly has 16 million loyal followers, and she is the most popular TikTok creator from the UK, so she has a lot of brand deals in this country, even though she doesn't have billions of followers as most other popular TikTok girls.
Her follower count is not as impressive as of Addison Rae or Charli Damelio, but she still gets a lot of ads and sponsorships because she is someone everyone who is on UK TikTok knows about, and she has a unique personality you will love.
4. Loren Gray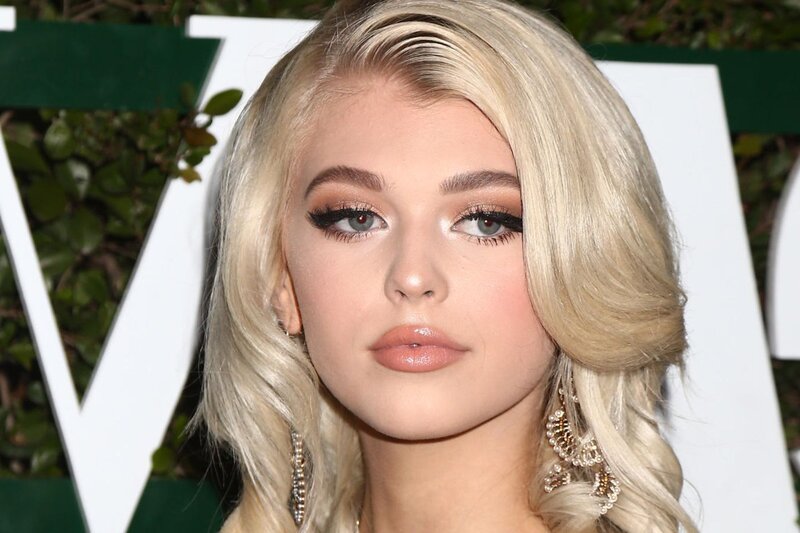 Loren Gray is a famous TikTok influencer, model, and singer from Pennsylvania, who has been active on this social media since she was a 13-year-old kid.
Even though she got bullied in school for posting videos, she never gave up, and lip-sync and dance videos allowed her to become one of the leading stars of TikTok.
Her follower count is 64 million, and she has almost 3 billion likes on her unique videos that TikTok followers love and never let down.
Loren has her own jewelry brand that is very successful, and she has many sponsorship deals and collaborations with different types of brands.
She's recognized as an absolutely fantastic singer with 9 singles, and she is featured on a couple of other artists' songs.
Her music is very popular amongst younger people worldwide, and it has received plenty of positive reviews, so this is your sign to visit her youtube channel if you already didn't.
Loren's songs are also available on music streaming services like Spotify or Deezer, and if you are into pop music, you will definitely enjoy her songs and see why millions of people like listening to her.
5. Arishfa Khan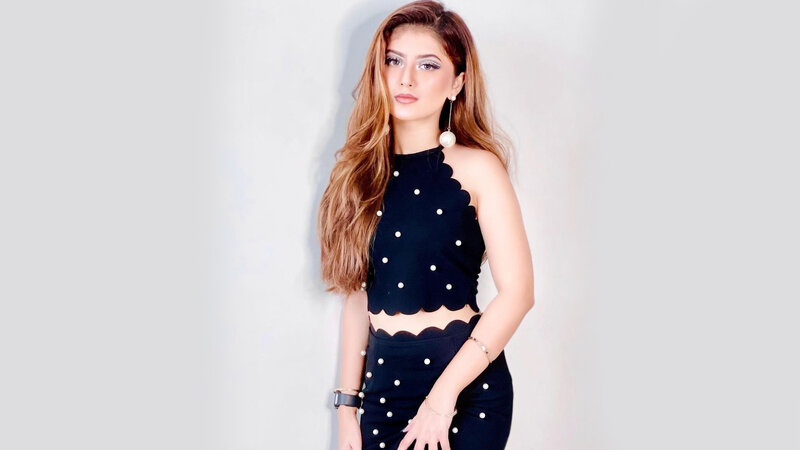 Arishfa is a model, actress, and social media personality from India who has 28.7 million followers on TikTok and is the most popular TikTok girl from this country.
She makes funny lip sync videos, and her comedy skits have made her go viral on this platform.
Arishfa is quite popular in India, and she has appeared in a lot of ads and TV shows; she is booked by several Indian brands, which has helped her become a massive celebrity in her own country.
Her content is unique and exciting, and she has a lot of fans across the world too, so if you want to enjoy some interesting content, you should definitely check her out.
6. Bella Poarch
If you have a TikTok account, then there is no way you don't know about Bella Poarch.
Bella is a Filipino-American social media influencer and one of the most popular and loved TikTok stars, with 89.7 million followers on this platform.
It is interesting that this cute and funny lady has served 4 years in the military of the united states, and she makes a lot of interesting content about this topic.
Her content contains lip-sync and dance videos, where she shows her fantastic mimic abilities and control of facial expressions, but she is also doing a lot of cool content about her private life.
She is also a musician, and she has a lot of cool songs you can check out on her Youtube channel, and you have probably heard some of them going viral on TikTok.
She signed a deal with one record label, so you can expect her album soon, and she is projected to be one of the most influential people on this app in the coming years.
7. Baby Ariel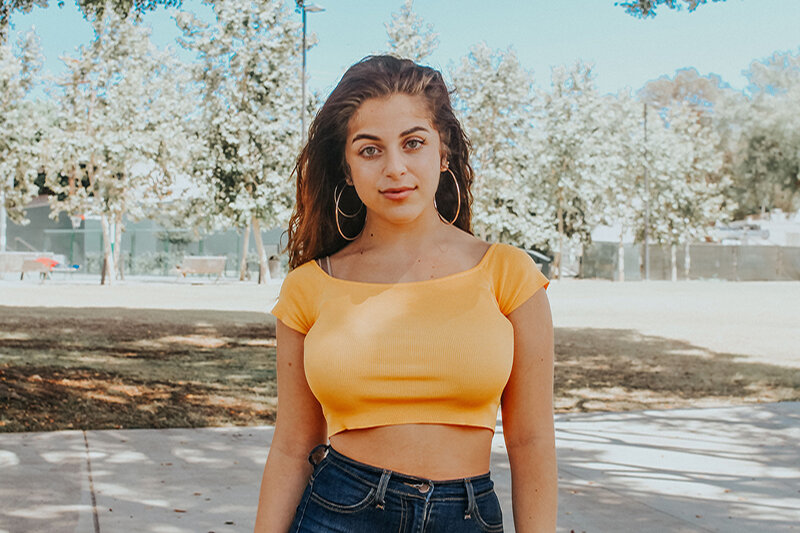 Baby Ariel is an American musician, actress, and social media personality from Florida with a follower count of 35.7 million on TikTok and almost 3 million subscribers on her Youtube channel.
She was recognized as one of the most influential people on this platform by Time magazine, and she is known for amazing videos where she is fighting against negative comments and different types of shaming we come across on the internet.
Ariel has also released one music album and acted in some films, TV shows, and music videos, so you can be sure she will become a real star in the future.
Besides TikTok, don't forget to visit her Instagram and Youtube accounts, where she posts exciting and more private content too.
Conclusion
As you were able to see, those are some of the most popular TikTok girls that have gained recognition worldwide and managed to create a career out of their TikTok profiles.
All of them are unique and interesting and you can choose your favorite influencer you will continue to follow and whose content you will enjoy.
These were some of the famous TikTokers on the hub you need to check out!
FAQ
Who is the most famous TikTok girl?
Charli Damelio and Addison Rae are the most famous girls on this platform and they have the largest number of followers and likes on their videos.
What are the TikTok girls called?
Tik Tok girls are called Tik Tok thots or Tik Tok girlies, but there are also different names for TikTokers depending on the type of aesthetic you can see on their accounts.
What is a TikTok soft girl?
A Tik Tok soft girl is a girl who is all about romance, dressing girly and acting feminine, and this is one of the most popular aesthetics on TikTok.