Just like most people who enjoy spending time on the TikTok app, I guess you, too, have thought of the options that would help you save your favorite videos.
There is plenty of amazing content on TikTok, just like on other social media platforms, and if you are a fan of someone's videos but don't have the option to screen record them, there are other ways to save videos to your mobile phone.
---
Let's talk about how to save TikTok videos from your favorite creators and TikTok thots! There are 2 ways to download public videos:
1. Tap and hold the screen while in the video and click "Save";
2. Click "Share" and choose "Save video";

Some videos on TikTok are not public, so you cannot download or save them without third-party software. To learn more about it, read further below.
---
Lucky for you, I have gathered all the save video options in one place, so you will be able to choose the one that works best for you and your devices.
How To Download TikTok Videos?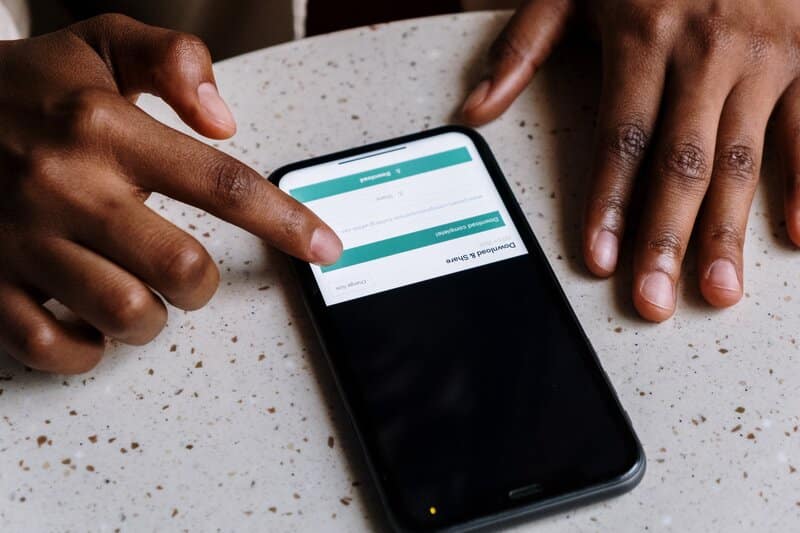 There are two types of TikTok videos on this platform, and before you decide to download videos, this is something you should know.
Some Tik Tok videos are public videos that are free for download for other users, and you will be able to save them to your device just by clicking on the download button.
On the other hand, there are several creators who protect their videos, and you will not be able to see the save option on their content on TikTok.
In case you want to download the video, they have posted, you will have to install some of the special third-party tools and apps and then get the video you want.
In general, if you want to download videos that fall into the first category, you will be able to do that easily both on Android and iOS devices.
There are two methods that will help you with downloading TikTok videos to your device, but only those from public profiles.
All you need to do with the first method is:
The second option is even more practical:
How To Save TikTok Videos Protected By User?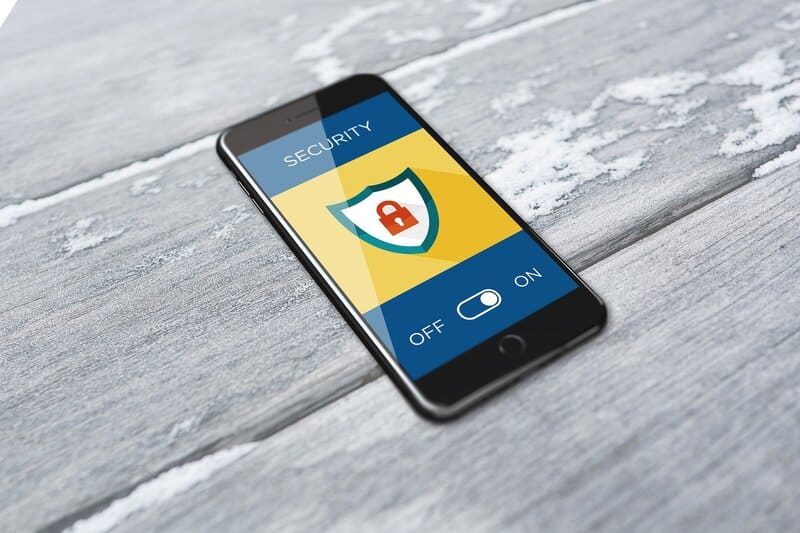 Even though having public videos downloaded is quite simple, and you can do it with just a few clicks, if you want to download a TikTok video protected by a user, you will really need to invest some time and energy into it.
If you need to save a Tik Tok video that was protected by its creator, the only way to get it to your camera roll is by downloading some of the third-party apps that will provide you with access to them.
First, I will show you how to download protected videos to your Android device:
If you want to save a protected video to your iOS phone, you will have to do it this way:
As you can see, saving the video from a TikTok account that makes them protected isn't hard either; all you have to do is have some basic knowledge of the Play store, and you will be able to transfer them from the TikTok app to your camera roll.
How To Download TikTok Videos Without A Watermark?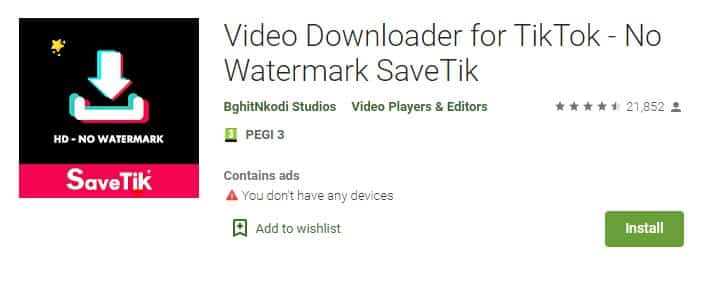 However, no matter which way you choose to download a Tiktok video, you will always have it saved with a watermark and the TikTok logo all over it.
This is something that really tends to irritate people, and most people are looking for a way to save the video without any of this included.
You can download the video from the TikTok app and remove the watermark from it easily with Live Photos or TikSave.
If you want to start downloading videos without watermark from Live Photos, you can do it this way:
There is another great app called TikSave that will also help you search for TikTok videos and save them without any watermarks easily:
As you can see, saving a TikTok video without watermarks is also quite easy, as long as you search for the right app and are able to have it downloaded to your device.
This is quite an easy task, and all you need to do is install one of these apps on your phone and save the video you find interesting without any obstacles.
Does TikTok Notify A User When I Save His Video?
No matter how many times you have downloaded or watched a certain video, the person who posted it on TikTok definitely will not be able to see it.
Downloads on TikTok are registered as Shares, so the only thing that will happen if you download someone's TikTok video is that it will get labeled as more interaction, and it will help them stand out in the TikTok algorithm.
You can save all of the videos on TikTok for free, and no matter whether you have an iPhone or Android device, there will be no problems with it.
No one will be able to see what are the videos you have downloaded or that you watch on a daily basis, and you don't have to be scared that you will end up being ridiculed by someone because you saved one of their videos.
All of this information is completely private, and you have nothing to worry about, so keep on downloading the videos you like.