Are there still people who have not heard of TikTok?
We sincerely doubt it because it has around 1 billion active users and the word about the app travels so fast!
Moreover, users from all around the world have contributed to the fact that it has over 3 billion downloads.
It has been the most downloaded app during the quarantine period and it has gathered millions of new TikTok users during that time because its popularity skyrocketed.
Therefore, due to its huge popularity, we want to explain the origins and meaning of the TikTok platform. Let's talk about the Tik Tok meaning.
Tik Tok Origins
TikTok was founded in 2016 by a company from China called ByteDance. In the same year, the app was launched in China.
In the very beginning, present-day TikTok was called Douyin.
Douyin app had around 100 million regular users within a year of the day when the app was launched.
In 2018, former Douyin now TikTok has become available for people outside China.
However, in order to make the TikTok app better and available for people outside China, ByteDance merged Douyin and one of the most popular social media platforms at that time in China called Musical.ly and got the modern-day TikTok.
Thanks to linking up with Musical.ly in August of 2018, TikTok became the most downloaded app in the USA.
The first famous users of TikTok in the USA were Tony Hawk and Jimmy Fallon.
In 2019 they achieved their first goal. They gathered 1 billion users and therefore surpassed Instagram, Youtube, and Facebook.
In 2020, during the coronavirus and quarantine, TikTok popularity skyrocketed, and therefore, TikTok became an attractive business partner and signed various agreements with other rich companies like Oracle, Sony, and Warner Music Group.
According to the agreements, Oracle would provide cloud hosting for data and videos, while Sony and Warner Music Group would provide licenses for music used in TikTok videos.
The aforementioned Douyin still exists, but as a separate form of TikTok, and it is used only by Chinese users.
Although TikTok and Douyin are almost the same when it comes to their interface, there is a difference between them because Douyin features are more similar to social media like Facebook.
On the other hand, users know that TikTok is about videos only.
Tik Tok Meaning, Form, and Trends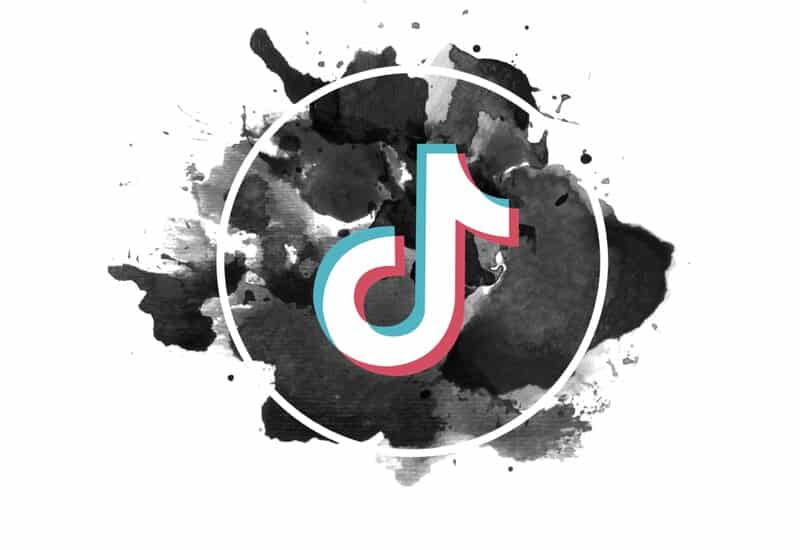 Meaning
When it is translated from Chinese, the literal meaning of TikTok (Tik Tok or Tick Tock) is a "vibrating sound".
Therefore, from its name one can conclude that it is closely related to music and dancing/singing/acting. Moreover, that it is related to all funny and artistic activities.
And yes, that is true.
TikTok app gives opportunity to all users to display their talents.
So, we could define TikTok as a platform for generating, sharing, and finding content-mostly short videos.
Young people from all around the world use TikTok, but there are also many celebrities, professional artists, actors, singers, or dancers who use it to create various videos where the audience could see their talents and some aspects of their private life too.
Except for ordinary videos, where people dance, sing or talk, one can create lip-syncing videos, as well.
Every day, more and more videos where people are lip-syncing have been created.
Many of those lip-syncing videos have become viral and launched careers of their previously anonymous creators.
Of course, everybody hopes that it will be their creation that will become a trendy and viral video. Thanks to the popularity of TikTok, that idea can be accomplished.
Form
When it comes to its form (and features) they are in harmony with the aim of Tik Tok.
Namely, they enable you to choose the type of content you like and get more short videos of what you prefer.
But let us start with the basics.
When TikTok users sign up and open the Tik Tok home page, they will see various shortcuts.
The first shortcut is the so-called "Home". When you tap that, it will show you two feeds- "For you" and "Following".
The "For you" feed makes the app more personal because it shows you various videos in accordance with the videos you interact with regularly.
The more time you spend on the app, the finer the recommendations will be.
The "Following" page is a page where you can see only the videos of TikTok users you follow.
The second shortcut is the "Discover" shortcut.
When you choose this section of the app, you can see various videos. The video suggestions there are made in accordance with the trending categories and hashtags.
This section gives you access to more videos and users than you could imagine.
In the middle of the line, you can find the "Create video" option.
If you have ever used the Instagram app before, you will have no problems with this function.
Namely, just like in the aforementioned app, when you open "Create video", you get to the record screen.
When you enter there, just press the record button and you can create short videos.
The next shortcut is the "Inbox" shortcut.
In the "Inbox" shortcut a user can see and follow all the activities on his/her videos, and reply to messages or comments left by other users.
Finally, there is a "Profile" shortcut.
When you enter your profile, you can see your profile picture and the numbers of your TikTok likes, followers, and people you follow.
It is up to you if you want to make some adjustments and make some sections of the "Profile" tab private.
Bear in mind that some of these functions will not be available if you use TikTok via its website.
Trends
From the moment you log in to the TikTok app, you will see that there are mostly younger users.
The reality is that almost 70% of TikTok platform users are aged between 13-24.
Therefore, this platform seems like creative heaven for the young.
When you lose all sense of time while you scroll on TikTok like we often do… you get in touch with various trends and videos.
The Tik Tok trends are obviously set by youngsters who are not afraid to combine various forms of dancing, jumping, joking, acting, and literally whatever you think of.
Therefore, we have seen a lot of hot stuff on TikTok and decided to make a shortlist of the most popular types of short videos and hashtags.
The current trending hashtags are the following:
#illneverforgetyou
This hashtag is dedicated to all the people that TikTok users will never forget.
During a video that a user dedicates to his favorite person, other users can see a short video or slideshow of pictures followed by the song Never Forget You by Noisettes.
#vhstape
The short videos with hashtags like #vhstape radiate a feeling of nostalgia towards past times.
Thanks to different effects and their own children or cousins, TikTok users re-create their own image from past times.
These videos are often followed by the song Hi watermelon sugar by Alisa.
#backtoblack
It has been some time since this song was published. However, users from all around the world make music videos for Amy Winehouse's song, Back to black.
If they do not create music videos, users use this song as a background to aesthetic short videos, and then just leave the hashtag.
By clicking on the hashtags below the videos you can find more videos with similar content.
#gaming
One of the most popular hashtags ever.
As you can guess users who are gamers at the same time use this hashtag.
Of course, the trending list is changing constantly, so our advice is that you always check the lists of the hottest hashtags.
TikTok Slang Meaning
Have you noticed that some of your friends use words that you do not understand, especially when you are messaging via phone?
Well, we got news for you, TikTok slang or words have become the new reality!
Namely, in order to support faster communication, the internet community has always been creating different words or abbreviations.
Some of those words became part of everyday communication between friends, others became useful for the news agencies in order to minimalize the use of characters (i.e. ASAP), while for some words people are still looking for their meanings.
However, it is a fact that TikTok brought a new way of speaking, especially to the people who use it all day.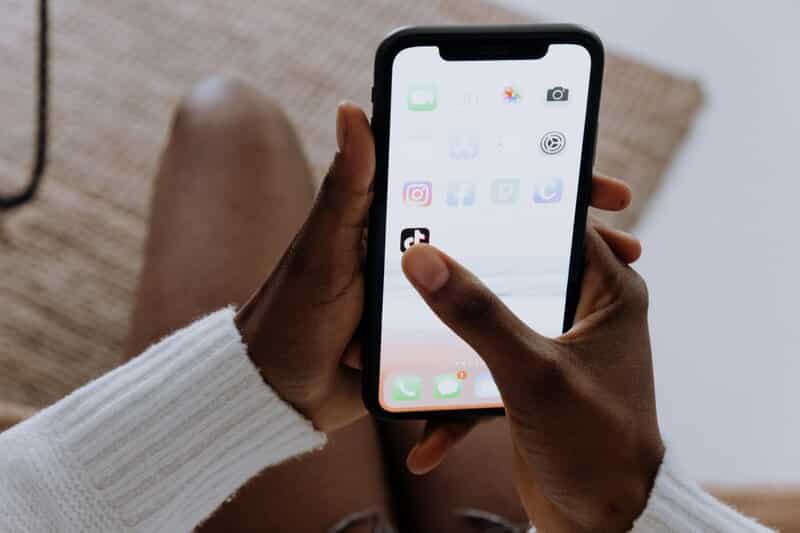 So, whether you like it or not, here are some of the abbreviations that are most commonly used by the young users of TikTok today:
CEO
Have you heard of Michael Le, the CEO of dancing?
If someone calls you a CEO of a certain skill like dancing or singing, you are the best!
You can even be the CEO of videos, answers, or comments.
Literally, this business word has completely different meanings and definitions when it comes to TikTok.
It is fun because its definition can be the best, the king, the prince… almost everything you like, as long as it denotes someone of great quality.
FYP
If you are seeing a lot of short videos with FYP hashtags, that means that they are recommended to you for a reason.
Namely, TikTok creates an algorithm according to the user data, and therefore, it offers one more video about the things he or she likes.
The meaning of FYP is "For you page.
The short videos with #foryou one can see when he or she opts to log in or sign up to their account.
PFP
If you have ever wondered what this abbreviation means, the answer is simple.
It is a profile picture.
OOMF
If we use the word for word translation here OOMF means "One of my followers".
For example, TikTokers might say OOMF has suggested I create short lip sync videos.
IB
Hashtags like #IB are mostly in the description of videos or in the comments section.
The meaning of #IB is "inspired by".
By using those hashtags users show their gratitude towards the creators of the original videos.
POV
POV is an abbreviation that means the point of view.
As you can see it means the same as in the real life.
It is often added when users are trying to film "minute by minute action" during some happening or occasion.
DC
When dancers are creating short videos based on the viral video in which someone dances, they express their gratitude by using the hashtag #DC which means dance credits.
HEATHER
Heather is a word or hashtag that TikTok users apply when they see a beautiful girl in short videos.
This word has had various meanings and definitions in the past, but nowadays the only meaning of the word is based on Conan Gray song.
RATIO
The word "ratio" is not good.
Namely, this word means that more users have commented on your reply in the comments section than they have liked.
We all know that users might not always agree with you on everything, so when you make your account, be prepared to have debates in the comments section from time to time.
CAUGHT IN 4K
The meanings and definitions of this phrase differ.
However, recently, Caught in 4K hashtags have been linked to the videos where the Pornhub intros are played while the people's reactions to that were filmed.
ALT TIKTOK
As we know meme culture has become very popular recently.
Therefore, more and more videos about memes have been created, and they usually have hashtags like #alttiktok.
TikTok and Politics
There is word that TikTok has strong connections with the Chinese government.
Due to the specific type of market in China, a company that created the TikTok app, ByteDance, has had huge help from the Chinese government in order to make TikTok globally popular.
Because of the aforementioned fact, and suspicions that China uses TikTok as a weapon of surveillance, Donald Trump has tried to ban TikTok and he has used this topic for his political speech in the campaign.
During Trump's reign, a lot of people had extra nervous vibes about their personal data on the TikTok app.
Anyways, Donald Trump did not succeed to ban the TikTok app in the USA, but privacy and security concerns still exist.
In order to resolve the concerns, TikTok agreed to form a new company- TikTok Global.
According to the deal about TikTok Global, ByteDance will have 80% of ownership, while Oracle and Wallmart will have 20% combined.
However, that deal is still on hold until Joe Biden and his administration confirm and sign it.
Conclusion
TikTok platform and app obviously mean a lot in modern culture.
TikTok "bought" a lot of users because it has become a place where they could show their talents.
Moreover, its hashtags and videos can become a powerful weapon and therefore promote whatever the TikTok users like.
We hope that our text has helped you to understand TikTok better.