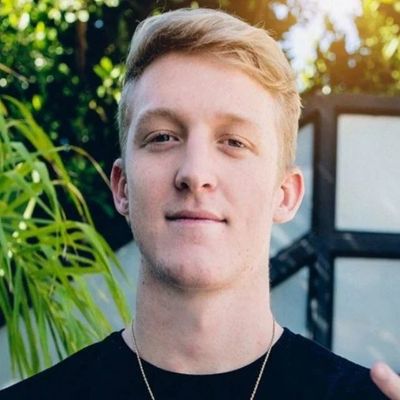 | | |
| --- | --- |
| Full name: Turner Tenney | Education: Homeschooled |
| Date of birth: January 2, 1998 | Height: 6′ 0″ / 183cm |
| Place of birth: Indian Rocks Beach, Florida, USA | Weight: 154lb / 70 kg |
| Current residence: Los Angeles, California, USA | Estimated net worth: $4 million |
Who Is Tfue?
About, History, and Net Worth
---
Tfue is one of the most popular Twitch streamers on the internet, and he gained fame for his Fortnite tournaments and streams.
He is a Twitch streamer who always has something new to offer and a competitive Fortnite player, which makes him attractive to the audience.
If you want to find out all the things Tfue does for a living and how he spends days when he is not streaming, this is the right place for you.
What Is Tfue Net Worth?
Tfue net worth is estimated to be around 4 million dollars, and he makes money through his Twitch channel, Youtube channel, different tournaments, and sponsorships.
How much money does Tfue make and what are his primary sources of income is what we will try to find out.
Tfue Twitch channel
Tfue is a real Twitch star, and not only does he have more than 7 million subscribers on this platform, but he was also able to accumulate more than 160 million views on it which makes him one of the biggest creators on this platform.
Just like all popular streamers, he also has a premium subscription and around 20 000 premium subscribers, so he earns a lot of money through special memberships too.
It is estimated that he makes around 60 000 dollars from the Twitch channel every month, and the money Tfue makes through premium subscriptions on this platform also adds up to an additional 6000 dollars every month.
There are also donations and bits that can add up to 20 000 dollars every month to his net worth.
Tfue Youtube channel

Tfue's Youtube channel has around 5.5 million views per month, and he is mostly posting videos of himself playing Fortnite and other epic games.
He has only one channel, and he usually uploads shorter versions of his Twitch streams or parts of content reserved for premium Twitch subscriptions.
Although his channel is pretty popular, he doesn't pay too much attention to it, and he rarely films unique videos for Youtube only, so his Youtube revenue is not outstanding, and it is usually about 15 000 dollars per month.
However, he does have a few sponsorships, and you will hear him mentioning different brands and adding affiliate links that allow him to make some extra money.
He used to be earning a lot more money through his Youtube channel before, but since he started focusing on championships and tournaments, his channel isn't that active and profitable.
Fortnite tournaments
Tfue is also a professional Esports athlete, and you have probably heard about him winning different Fortnite tournaments.
Since 2019, he has been able to win over 660 000 dollars in tournament prizes, and one of his biggest prizes was in the 2018 Fortnite fall skirmish.
He was playing this game with Dennis Cloakzy, and they were able to win the prize money way faster than anyone else in this championship.
Since then, he has been focused on his professional gamer career, and his Twitch subscribers mostly follow him for outstanding performance in popular games.
Sponsorships and brand deals
As a streamer with a large platform, Tfue was able to get some amazing sponsorship deals, but since he was a part of Faze clan and almost 80% of the money that he earned through sponsorships went to them, so you will see he is no longer collaborating with many brands, and he is usually doing lowkey sponsorships with companies that are not necessarily too big.
He also turned down the offer by Madden, and he is choosing to promote only the brands he uses himself and that have high-quality products.
When Did Tfue Start Streaming?
Turner Tenney, better known as Tfue, was a video game lover since he was a child, and he was playing the Halo franchise all the time.
Since he was a frequent player and he dedicated all of his free time to this game, he started ranking higher on leaderboards and shortly became one of the best players.
In 2014, he decided to open a Youtube channel and start filming gaming-related content, becoming a part of the gaming world.
Tfue Youtube channel started taking off, and the most popular type of videos were the pranks and challenge videos.
He then started playing games like Call of duty warzone and Destiny, and people seemed to be more interested in this sort of content.
There were more fans of these games in the gaming community, and Tfue had a lot of experience, so he became a sort of professional gamer in this field.
Tfue had excellent skills, and his videos were more and more interesting, which made his Twitch channel grow significantly.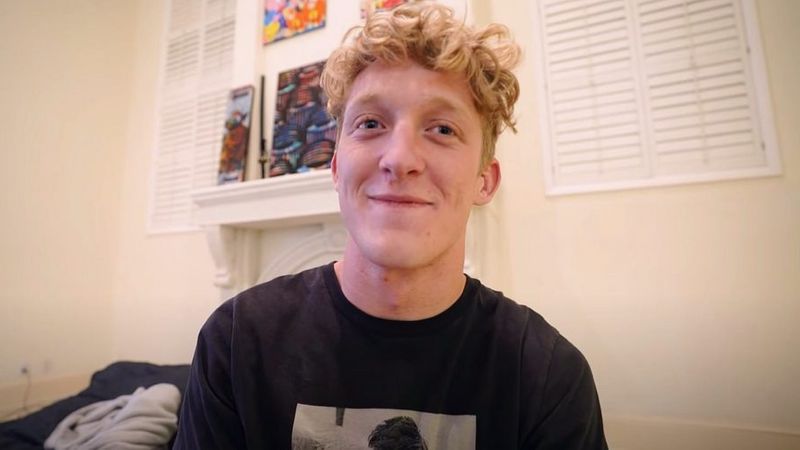 After a short time, Tfue became a Twitch partner, and he set a world record for streaming the Destiny game.
He also started participating in Destiny championships and hanging out with influential and skilled streamers like Ninja, who will help him later in his career.
When a game called Fortnite got released in 2017, everyone started going crazy for it, and it was the most popular game at the moment, so Tfue decided to give it a try.
Since he was very talented for Battle Royale games, the Faze clan group invited Tfue to become a part of their official Fortnite team.
Tfue competed in several tournaments for Faze clan, and he set a large number of world records at this time.
In 2018, he set the world record for PC with the most quad kills, and he made the world record for the King of the Hill game in H1Z1.
Winning the Fortnite fall skirmish grand finals was the biggest moment of his career and the event that led to him becoming a top tier streamer and one of the most wanted people in the gaming community.
When he joined Faze clan, he also gained more popularity in the community, and his social media accounts grew significantly.
His daily streams on Twitch attract around 50 000 people, which makes him one of the most popular people on the platform, and besides Fortnite pro, he has given a try to other popular games like Among us, Call of Duty, and League of Legends.
What Is Tfue Like In Private Life?
Turner Tenney, also known as Tfue, is probably one of the most popular gamers at the moment, and he was able to grow a large number of fans who respect him because of his amazing performance.
His older brother was a gamer, too, and after watching what he did, he decided to create a Youtube channel and start streaming his gameplays.
Soon, he stood out by his excellent skills and the ability to win even way more experienced users, which provided him with a lot of recognition on social media.
In 2018, he got the invitation to join the Faze Clan group and become their professional gamer which he accepted.
However, he didn't know that just a year later, he would get into legal proceedings with the Faze clan over his contract, which wasn't made according to Californian law.
Unfortunately, there wasn't enough evidence for either side, which led to a settlement last year and Tfue being released from his contract.
Although he wasn't free from the contract, Tfue was still following the creator code during this time, and he wasn't waiting for the legal battle to end to continue playing tournaments as a solo player.
He started playing with Dennis Lepore, who also became his great friend, and if you watched a stream somewhere during the last 2 years, you have definitely seen these guys together.
The exciting thing about Tfue is the fact that he didn't attend regular school, but he was homeschooled by his mom.
He relies a lot on his family, although they weren't too fond of the idea of him becoming a social media influencer; when he became a Fortnite pro, you could see them following him everywhere.
However, Tfue is better known for a large number of controversies, and the first one was when he got banned from Epic games because he was selling rare skins, which wasn't allowed by their terms and conditions.
He also got banned from Twitch several times because of a racial slur, toxic behavior, and fights with a smaller streamer.
There were also accusations of him selling accounts to other members of the gaming community, but there was never enough evidence for this.
This didn't impact his popularity too much, and he was able to gather millions of people and create a most watched stream on Twitch.
His meteoric rise led to high ad revenue, and Tfue's net worth reached millions and made him one of the most popular and highest-earning streamers on the internet.