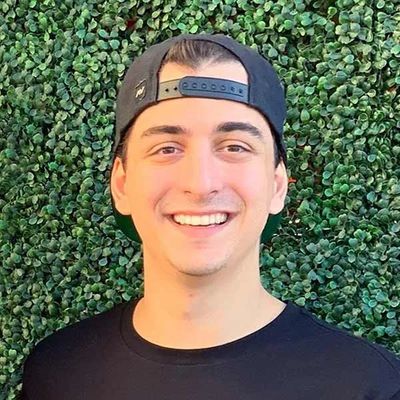 | | |
| --- | --- |
| Full name: Dennis Lepore | Education: Unknown |
| Date of birth: December 26, 1994 | Height: 5′ 10″ / 178cm |
| Place of birth: Austin, Texas, USA | Weight: 152lb / 69 kg |
| Current residence: Austin, Texas, USA | Estimated net worth: $2.7 million |
Who Is Cloakzy?
About, History, and Net Worth
---
Cloakzy is a popular Twitch streamer and Fortnite player from the United States who has been in the gaming community for a while.
He has experimented with several games and participated in different gaming tournaments, which has helped him gain recognition in the gaming world.
If you want to find out more about Cloakzy net worth, career, and gaming skills, you are in the right place.
What Is Cloakzy Net Worth?
Cloakzy net worth is estimated to be around 2.7 million dollars, and his primary income sources are his Twitch account and Youtube channel.
While he does earn some money from brand deals and tournaments, these are his main income sources and how much he earns through them.
Cloakzy Twitch channel

This Twitch streamer created his channel back in 2015, and since then, he has been able to gain 2.8 million followers.
His channel accumulated around 60 million views, and he got more than 7000 people as his Twitch subscribers, which means they are paying money for exclusive content on the platform.
It is estimated he earns around 30 000 dollars through his Twitch channel, but Cloakzy stream also has an option for donations, so he probably earns an additional 7000 to 9000 dollars this way.
Cloakzy's net worth mainly depends on his Twitch platform, so as long as he streams regularly, he can earn a lot of money and keep the audience interested.
Cloakzy Youtube channel
Cloakzy also has a Youtube channel with 1.26 million subscribers and more than 100 million views.
The videos on the channel are mainly of him playing Fortnite or discussing different things interesting to the Fortnite community, so it is pretty niche.
However, he can make around 10 000 dollars per month from Ad Revenue only, and he has a few sponsorships and affiliate links in every video that helps him earn way more money through Youtube.
Cloakzy Merch
Just like every other Twitch star, Cloakzy also has his Twitch merch, and he has created various tracksuits, mugs, and T-shirts that can always be found at the Represent store and his official store.
Clokazy usually earns around 2000 dollars per month this way, but the sales can be much higher or much lower, depending on how much he promotes it on his channel.
Brand deals
Every Twitch star or Youtube star has several sponsorships and collaborations with different brands, so the money Cloakzy makes comes through this too.
However, he has a lot of undisclosed sponsorships, so we can never be too sure about how much he makes.
His official brand deals are with Coca-Cola, the Power GPU company, and Razer, whose gaming setup he is using all the time.
Esports earnings
Cloakzy is also a professional gamer, and he has participated in several Fortnite tournaments, which have brought him a lot of money.
It is estimated he earned around 650 000 dollars in tournament prizes during the past three years.
When Did Cloakzy Start Streaming?
Cloakzy started his streaming career in 2015 when he opened his Twitch account and started playing first-person shooter games like Call of Duty Warzone.
He was able to qualify for different tournaments, and he started winning smaller prizes which have helped him grow his Twitch channels and make connections in the gaming world.
In the meantime, he experimented with different games like H11Z1 and has tried participating in as many tournaments as possible.
However, his career didn't skyrocket until he started playing Fortnite Battle royale with famous streamers like TimTheTatMan.
He started creating an excellent Twitch career, and he was hosting other popular streamers on his channel, which has helped him improve his regular gameplay and get exposed to many people.
In 2017, he played for the professional PUBG team, but his career completely changed when he joined Faze clan and started participating in various tournaments as a Fortnite player.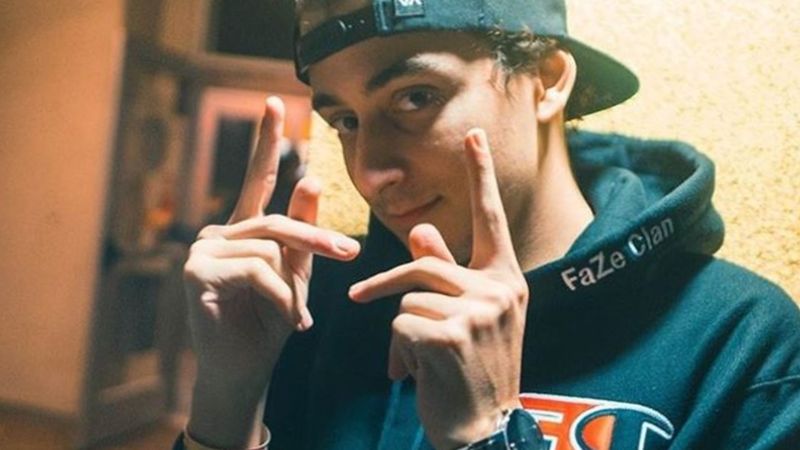 He was the captain of Playerunknown's battlegrounds team, and they were able to win a single game in a really short time, which made them one of the strongest teams in the Fortnite community.
Cloakzy was a part of different Fortnite competitions, and since he was a Faze clan member, he had a lot of opportunities and was always experimenting with epic games and sniping challenges.
In 2018, along with the streamer Tfue, he won the fall Skirmish tournament, which is considered to be the most important Fortnite tournament.
He has collaborated with other Faze members all the time, and they were not only participating in gaming tournaments together but also creating different gaming videos and streaming Fortnite for hours every day.
Cloakzy is also the guy who broke the World record for the largest number of eliminations in a game in 2018, and he is the only guy who was able to make 34 eliminations in one Fortnite game.
Although he became famous for Fortnite battle royale, he did give a try to games like Among us, Apex Legends, Valorant, and Escape from Tarkov, but they were never really the game you would associate with Cloakzy.
In late 2021, Cloakzy tweeted he would be leaving Faze clan because he was not satisfied with his contract and that this decision was a mutual agreement.
From this moment, Cloakzy is streaming independently, and he carries out his business on his own, but he is still great friends with people he has met through Faze clan, and you can see them in his Twitch streams frequently.
What Is Cloakzy Like In Private Life?
Dennis Lepore, better known as Cloakzy, fell in love with video games as a child, and he would spend all of his free time playing Call of Duty which was his favorite game in childhood.
Although he has been in the industry for a while, we don't know much about his early life and private life.
He is a professional gamer and is great friends with people from Faze Clan like TimTheTatMan and Tfue, although they had some misunderstandings regarding the competitions and their professional careers.
Dennis doesn't like talking too much about anything that is not related to gaming, but after fans caught them several times, he admitted that he is dating Alexia Raye who is also a Twitch streamer and Fortnite player.