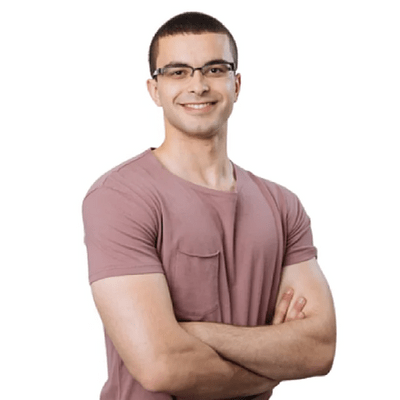 | | |
| --- | --- |
| Full name: Nicholas Amyoony | Education: Prince Andrew High School |
| Date of birth: 14 March 1995 | Height: 5′ 8″ / 173cm |
| Place of birth: Halifax, Nova Scotia, Canada | Weight: 165lb / 75kg |
| Current residence: Halifax, Nova Scotia, Canada | Estimated net worth: $2-5 million |
Who is NickEh30?
About, History, and Net Worth
Nicholas Amyoony, also known as Nick Eh 30, is a Canadian YouTuber, streamer, and professional gamer mostly known for his Fortnite battle royale gaming content. Today, we will find out what is NickEh30 net worth.
With an estimated net worth of at least $2 million, he isn't one of the top streamers around, but he is undoubtedly very prominent, with a channel that experiences constant, if slow, growth.
NickEh30 Net Worth
NickEh30 net worth was never officially disclosed, and as such, there are several different estimates, the most cautious of which put him at around 2 million US.
In contrast, the most optimistic ones put him at over 5 million USD. His net worth comes from several sources.
Nick Eh 30 Youtube channel
The majority of NickEh30's revenue and subsequent net worth comes from his Youtube channel.
This famous Canadian Youtube gamer has nearly 6 and a half million subscribers on the platform, allowing him to earn quite a bit of money from Youtube ads.
Furthermore, as Youtube content creators with this level of success often attract sponsorships, we can say with a great degree of certainty that the income nick gains from Youtube are quite high.

Initially, NickEh30 was mostly streaming The Last of Us videos, but since the release of the immensely popular epic game Fortnite battle royale, this famous YouTuber moved on to things such as sharing Youtube stream highlights, creating fun videos and showing off his gaming skills to the audience.
Ever since he started playing Fortnite, he has been immensely dedicated to the game, which is reflected in the fact that he has accumulated over 2000 wins, an extremely high number unmatched even by streamers such as Ninja.
NickEh30's videos consist mainly of Fortnite stream highlights, epic moments, and other fun bits of gameplay.
This doesn't mean NickEh30 doesn't play any other games. On the contrary, he has been active in games such as apex legends, rocket arena, and call of duty warzone as well, though Fortnite remains his most streamed game, with thousands of hours spent playing it.
NickEh30 Twitch channel
Other than his massive Youtube channel, NickEh30's presence in the gaming industry can also be seen on Twitch, where this popular Fortnite streamer has a total of 4 million followers.
While the smaller number of followers does mean that he gets less money from the advertisements displayed on the channel, we must keep in mind that the subscribers and the fan donations can greatly enhance one's income on Twitch.
As a result, we can conclude that NickEh30 earns about the same amount of money from both of these platforms.
He originally started uploading on Twitch in September of 2019, though he had the channel a long time before that. He was also featured in a tournament organized by PewDiePie,
Overall, his Twitch streaming and the overall popularity of his Twitch account, as well as the fact that he keeps uploading videos fairly regularly, make it a very important part of his net worth.
NickEh30 Endorsement Deals
Unlike many other popular Twitch streamers today, NickEh30 isn't big on endorsement deals.
While he does earn some money through sponsored videos on Youtube, the majority of his income comes from AdSense website monetization endorsements.
As a result, it is fairly difficult to get an actual amount this Twitch streamer earns from various partnerships, even if we do know about most if not all of his sources of income.
In addition, he earns some money through the sports apparel and merch store deals he is connected to.
Conclusion
One of the most popular Twitch streamers playing Fortnite, NickEh30 net worth lies somewhere in the range between 2 and 5 million USD.
Getting the actual amount is, unfortunately quite difficult, as the streamer is known for trying to spread cheer and funny moments while keeping his personal life out of the live streams.
This includes the money he makes, as he never disclosed any statements about his wealth.
FAQ
How much is NickEh30 net worth?
There are several estimates concerning the total net worth of the Canadian streamer known as NickEh30, ranging from 2 million to upwards of 5 million USD. The real value is probably somewhere in between, however.
What is NickEh30's main platform?
NickEh30 is primarily a YouTuber, though his Twitch channel also has quite a large number of followers and subscribers. The majority of his revenue comes from this platform as well.