The more users Instagram has, the more it happens that an account is banned.
The most common case is the violation of Instagram rules, but that's not necessarily always the reason. It is possible that Instagram made a mistake. On the other hand, you must follow the regulations Instagram sets, or you'll have your account deleted. If you can't log in to your Instagram account, you're probably banned from Instagram.
---
Instagram deleted my account. Why?
Instagram deletes your account when you don't respect its Terms of using app. Here are possible reasons why Instagram deleted your account:

1. You posted inappropriate content.
2. You promoted crime, hate speech, or terrorism.
3. You scheduled your posting in advance.
4. You have fake followers.
How to recover a deleted Instagram account?
There are solutions for recovering a deleted Instagram account – all directly from the Instagram app. Here is what you can do:

1. Sign in to Instagram and follow the instructions.
2. Click on Learn more.
3. Fill in app notification and wait for their response.
---
I will give you some of the possible things you've done and help you successfully recover your profile. But first, let's see what violates Instagram terms. 
The Possible Reasons For Your Account Being Deleted
If you have wondered why Instagram deletes its users' accounts, there are multiple reasons. The bad thing is that you won't be informed about the deletion of your account. You'll find out the next time you try to log in.
Let's see what you might have done.
1. Inappropriate content
Posting something inappropriate is the most common reason your Instagram account is disabled.
Instagram will send you a message telling you that your post goes against its Community Guidelines. It's just a warning about you not playing by the Instagram rules, so be careful with your posts next time.
2. Suspicious activity
Instagram doesn't support any kind of illegal activities, such as selling illegal stuff, promoting violence, or supporting terrorism. You probably won't do that on purpose, but you must be careful about your posts, videos, and comments on other people's content.
You can't promote crime, hate speech, or terrorism.
Sharing someone's posts with illegal actions or activities is also prohibited.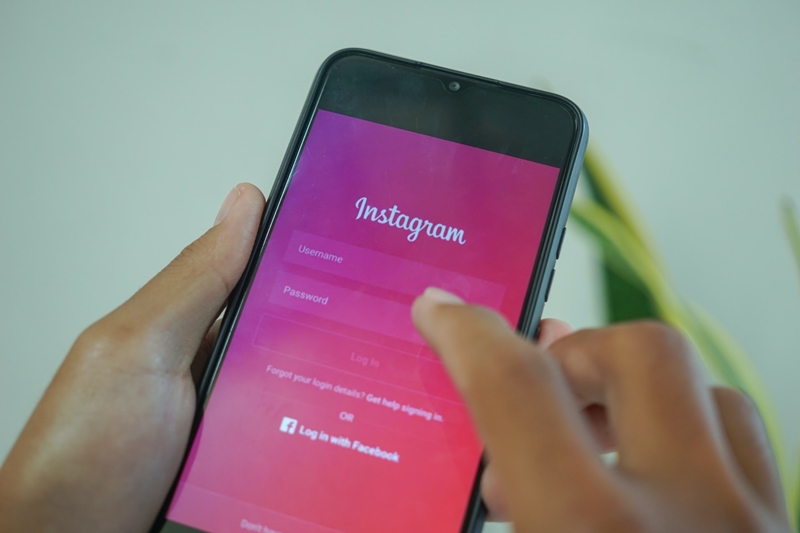 3. Automatic scheduling
Running a business Instagram account demands dedication, which involves frequent communication with the followers, liking and commenting on other people's posts, and similar engaging actions.
Most users don't have time to do this and use apps that can help them be more proactive. One of the most popular things for managing a business account is definitely scheduling posts and promotions in advance. But that is precisely the reason why Instagram deletes accounts.
The use of third-party apps is prohibited on the Instagram platform. So if Instagram finds your actions by another app, it will delete your account.
4. Hate speech
Suppose you're a group member that harasses other Instagram users with messages containing violent content or promotes hate speech based on race, gender, religion, or anything similar. In that case, Instagram won't tolerate that kind of online behavior. 
You can't abuse others by sending them messages in DM that will hurt their beliefs, attitudes, and way of life. 
Instagram doesn't allow attacks based on people's religion or race. 
If Instagram finds abusive messages, it will disable your account from sending messages. Later, if you continue with hate speech, it will delete your account.  
5. Fake followers 
Although you may think that fake followers can be useful, they can contribute to the deletion of your account. 
Instagram detects fake followers because they aren't active users since they comment or like optionally. If an account isn't active, it isn't a desirable user in Instagram's database. 
What Does My Deleted Instagram Account Look Like?
On your login screen, you wouldn't be able to go to your profile.
Instead of this, you'll see an Error message about your disabled Instagram account and an offer to learn more about getting it back.
Some users get notifications that something went wrong or that the user they want to log in with doesn't exist.
Your username and password won't work, and you can't see your profile picture.
That's how it looks like when you have an account deleted.
If you try to find someone else profile and you get the message that the user wasn't found, it means that his Instagram account was deleted or that the user blocked you.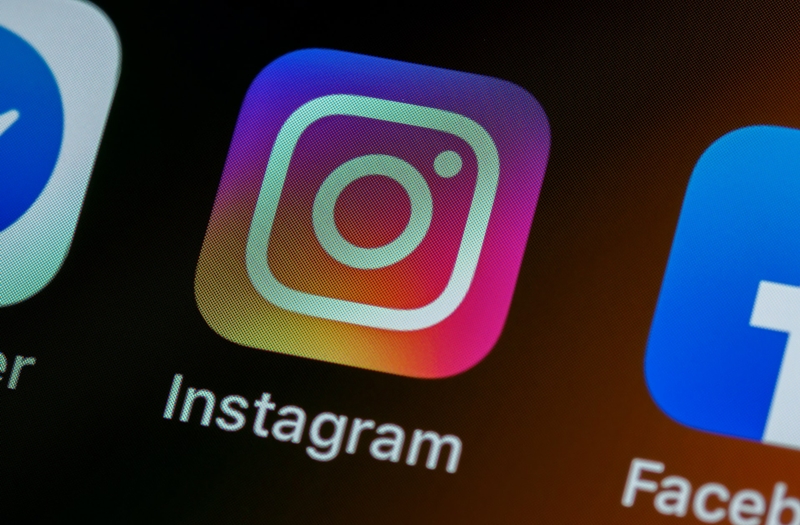 What Type Of Accounts Does Instagram Delete?
Account deletion is usually directed to business accounts, but don't be surprised if your personal account is for no reason deleted. It could be an Instagram mistake, or you did something unconsciously against the Terms of Use.
If you think you didn't post anything inconvenient and have many Instagram users, maybe some of them reported you. In that case, Instagram puts your profile under Reported Instagram accounts. You have to act fast.
Is It Possible to Recover a Deleted Account? 
There are possible solutions for recovering a deleted Instagram account. It's much easier to recover business accounts than personal ones, but it is possible in both ways.
What If Instagram Deleted My Account?
Here is a step-by-step guide to getting your profile back:
After unsuccessful signing in, follow on-screen instructions.
You'll be informed that you did something that violated Instagram's terms.
If you press The Learn More option, a new window will open next.
Fill in the app notification about your account type, username, and country. Hit "Submit".
Wait for the response. It usually takes the Instagram support team a few hours or even a few days if your account can be recovered.
You'll probably be asked to send your picture and some document that proves your identity. Send all Instagram needs in a way they ask and hope for the best. They can approve your application or say that they can't recover your profile.
If nobody from the Instagram team responds to you, write again and again. Be persistent. They have to answer your problem.
You can also search for Support and report a problem if you think your account has been hacked.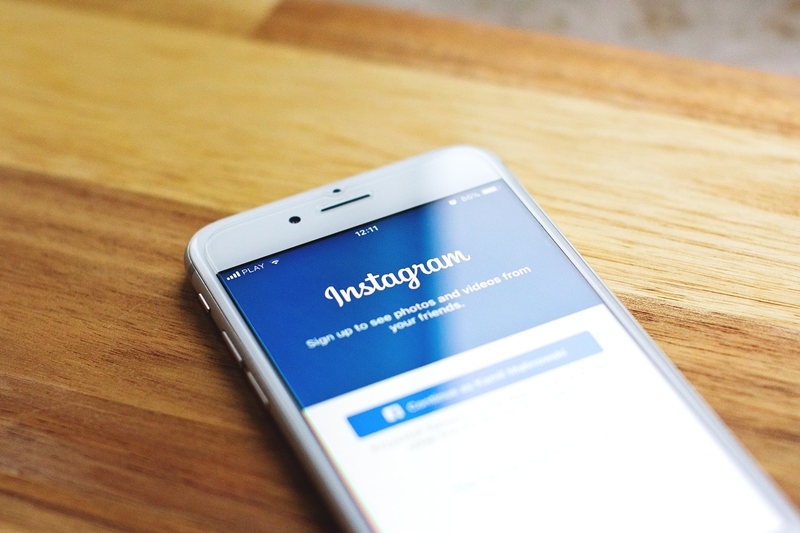 How Can I Recover My Personal Account?
Not all accounts can be recovered with the previous steps. The reason might be that the recovery system works best with business, not personal accounts.
If your account is personal, create a new one because you'll need it to get your profile back. Set it as a Business account. You can't return your personal account without a business one.
Activate a new account by setting the profile picture and posting some pictures.
You'll have to advertise your new profile by connecting that account to your Facebook profile. In that way, you'll create a FB Ad Manager account that you will need for communication with Facebook chat operators.
For the next step, you'll need to use Facebook Chat which is available only if the account runs active campaigns. The Facebook Chat is accessible on the Meta Business Help Centre.  
Being the administrator of the business account, you can ask Facebook consultants directly. 
Can I Recover My Account Without Email Or Facebook Profile? 
Yes, you can, and it's pretty easy. 
You have to update the newest version of the Instagram app. 
Enter the phone number on the screen when it asks for password recovery. It has to be the number you put when you first sign in to Instagram. Instagram will send you an SMS with the retrieval link.
Follow the next steps Instagram gives you, and you'll successfully recover your deleted account. 
What If I Can't Return My Profile?
If someone uses your password and deletes your profile directly from the app, that will permanently delete your account. So be careful with your password. Don't share it.
If you delete it by yourself, it will also be permanently deleted. There's no way back.
In that case, create a new profile. You can use the same email address as for the deleted account but you will probably have to change your Instagram username.
Conclusion
Instagram accounts aren't permanent. When you do something violating Instagram's terms, you can expect account deletion. Instagram monitors every content on this app which means that all Instagram accounts are under control.
Your account can't be recovered if you or someone with your Instagram password delete your account.
But the good thing is that if you didn't delete your account on purpose, the chances are high that you can recover it.
FAQ
Does Instagram Know I Broke Its Rules?
The Instagram system automatically recognizes and suspends content that violates Instagram policies.
Why Instagram Deleted My Account in 2022? 
You probably made a mistake by not respecting Instagram rules. It is possible that your account is deleted by mistake, but you should check your previous activities.