Besides streaming, OBS also has OBS screen capture – great for recording whatever is going on your screen.
So, how to use OBS to record?
This time I will cover everything you need to know about OBS recording – some of the best settings and step-by-step how-to guide.
Why should I choose the OBS screen recorder?
Before I start talking about how to record with OBS, let's talk about some advantages of this software.
Why should you choose OBS instead of another software?
Here are a few pros.
1. You can record different audio channels at the same time.
As you probably already know, when you are streaming, OBS automatically picks up desktop audio.
Well, this audio is captured even when you are recording.
You can also add other devices, such as a microphone, or speaker, and record these sounds as well.
Furthermore, sound from video conferences will be just as clear as well.
Options are endless, and you won't have to worry about the quality of the sound.
2. Multiple video sources
When it comes to recording, there are a few options.
Desktop capture will record what is happening on your screen. Because many need only one tab to be recorded, they choose Window capture.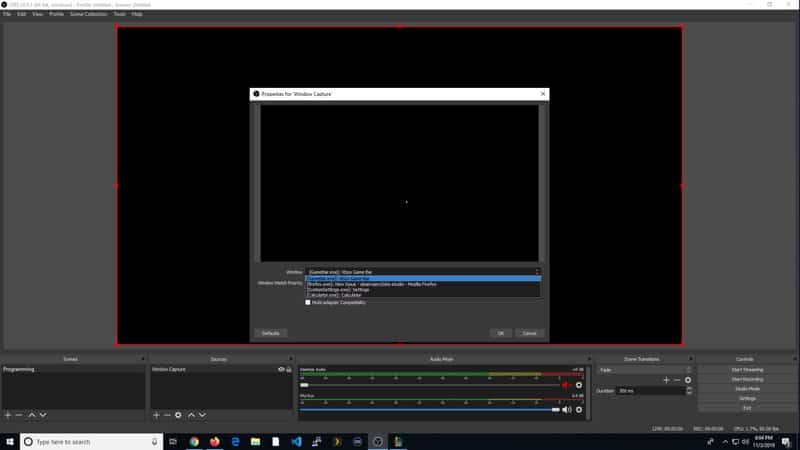 In that way, you can select only one of the open tabs, and keep everything else open on your desktop hidden.
3. Layers
All sources in OBS function as layers, which gives you plenty of versatility.
As said, you can connect multiple devices, and show captures from different angles.
During recording, you can switch between different layers, show all these angles, and create quality videos.
4. Compatibility
Not as much software is compatible with multiple OS and multiple streaming platforms.  OBS is!
Once you are done recording, you can easily share the video with your Twitch audience, or upload it to YouTube, Facebook, Mixer…
How to Record with OBS
Scenes and Sources
Firstly, we have to cover the settings and talk about setup – this will affect the video's quality the most.
Install OBS if you haven't already. Get the link needed for installation from their website – choose the version according to the operating system you are using, follow the on-screen instructions and the installation will be done in a few minutes.
To create quality videos, you will have to create multiple scenes, and each of these scenes will have to have its set of sources.
When you open OBS, the first thing you should do is add all of these scenes and sources.
So, find the Scenes and Sources tab and tap on the "+" icon to create new ones.
Whenever you are adding a new Scene or Source, you can adjust the settings.
Before tweaking anything, make sure that your computer can support these changes.
Recording
Once you are done with adjustments, and all the scenes are added, you can hit that Start Recording button.
Always perform a small test before you record the entire video.
Capture only a few seconds or minutes, and watch the video to see whether everything is captured well.
If audio is missing, or the video isn't clear, go back to the Settings menu to correct the mistakes.
1. How to record screen with OBS
Now I want to focus on different capture options – let's start with Display capture.
You will find this option in the tab for Sources.
When you click on "Display capture", you will be asked which desktop you want to record.
If you are using external monitors, choose 1+.
Then check out the Preview – you can move the window around, or resize it as you wish.
2. Webcam recording
For any external video capture devices, you should choose "Video capture device".
Before you add this new source, connect these devices with the computer.
Then launch OBS and add a new Source – if the device is connected properly, the software will automatically detect it.
3. Recording the desktop and microphone audio
For recording audio, there are two options – Input and Output capture. The first is used for the microphone, while the latter is for internal audio.
Both options are placed in the Sources tab.
For output capture, you have to select the output device. In many cases, this audio is not easy to record, and you have to switch to a Multi-Output device.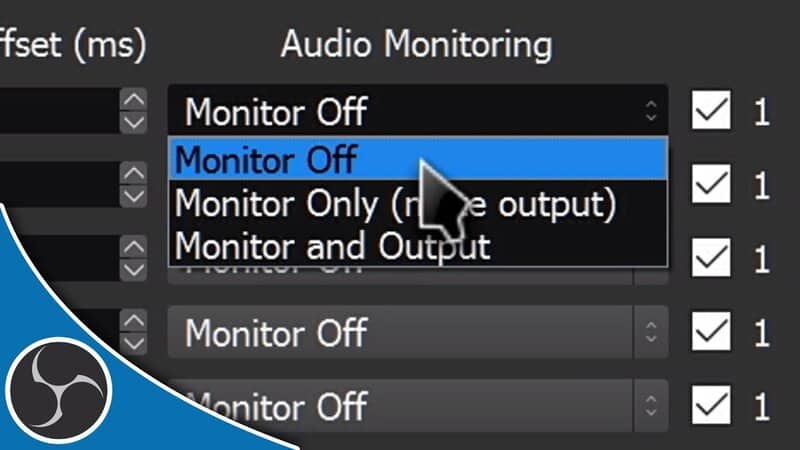 The one thing you should pay close attention to is the audio meter – by tracking how it is moving, you can deduce how clear the tone will be.
If it changes to red, the audio quality will be poor.
When it comes to the microphone, make sure the device is connected.
Then choose the Input device in Sources.
The audio meter for the microphone will be placed right below the desktop or internal audio. Say a few words into the mic to see whether everything is working.
Both sounds will be recorded on one track, which can make editing more difficult.
You can capture them on different tracks by opening Advanced audio properties – select one track for desktop audio, and another for an external device.
4. Pause
If you need to take a break and don't want to entirely stop recording, press the button for Pause.
Now, you can change the layers, or create new Scenes, and continue recording once you are done.
OBS will save this recording as one file, instead of creating multiple ones.
Where are Recordings Stored?
By default, OBS is saving all videos in the Video folder and you can easily change the location of the files.
Firstly, create the folder on your computer.
Open the OBS settings menu, and choose Output.
Open the Recording tab and add the location in the Recording path – you can either past the location or click on Browse to add it.
If you need to convert files, select Remux recording in Files.