Becoming a successful and popular streamer means that you have to handle some technical problems and difficulties, like finding the right cam link that will provide you with high-quality video and pictures.
If you want to be 100% sure you will always look good on camera and that your streams will be flawless, you will have to find the right cam link for your device, which can really take some time.
Most streamers are fans of the Elgato cam link that provides them with perfect HDMI capturing, but this product tends to be very expensive, and you can really find great alternatives for half the price.
In case you want to get similar results but don't want to spend hundreds of dollars on your cam link, then you are in the right place.
We have decided to review some of the best Elgato cam link alternative choices and provide you with the perfect device that will fulfill all of your needs.
Post 4 of 16 in the Streaming PC Components
Best Elgato Cam Link Alternative
Reviews
QUICK OVERVIEW: Elgato Cam Link Alternative
HDMI video and audio
4k resolution

4k HDMI output
Low latency

Great UVC protocol
HDMI input of up to 4k 60Hz
1. BlueAVS Video Capture Card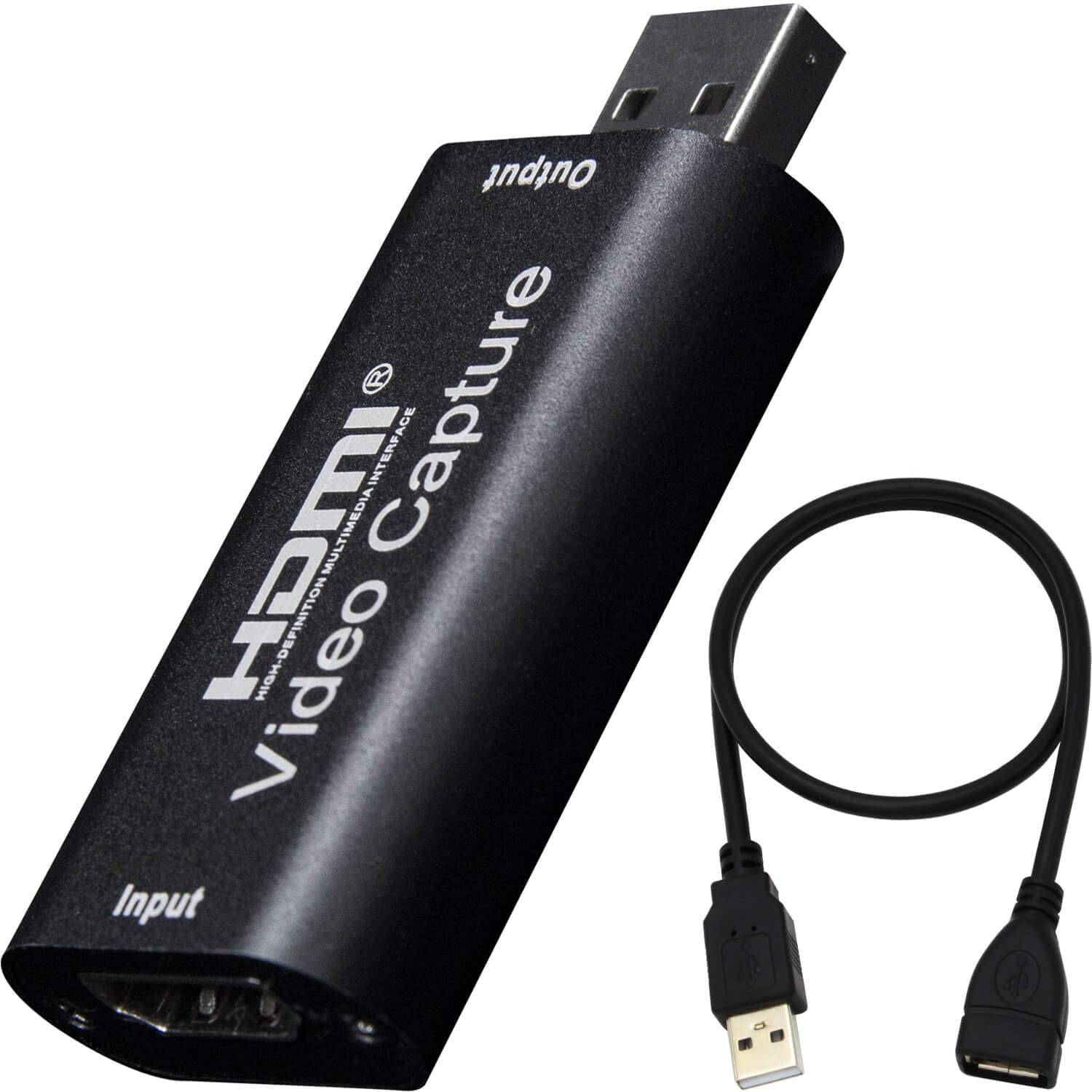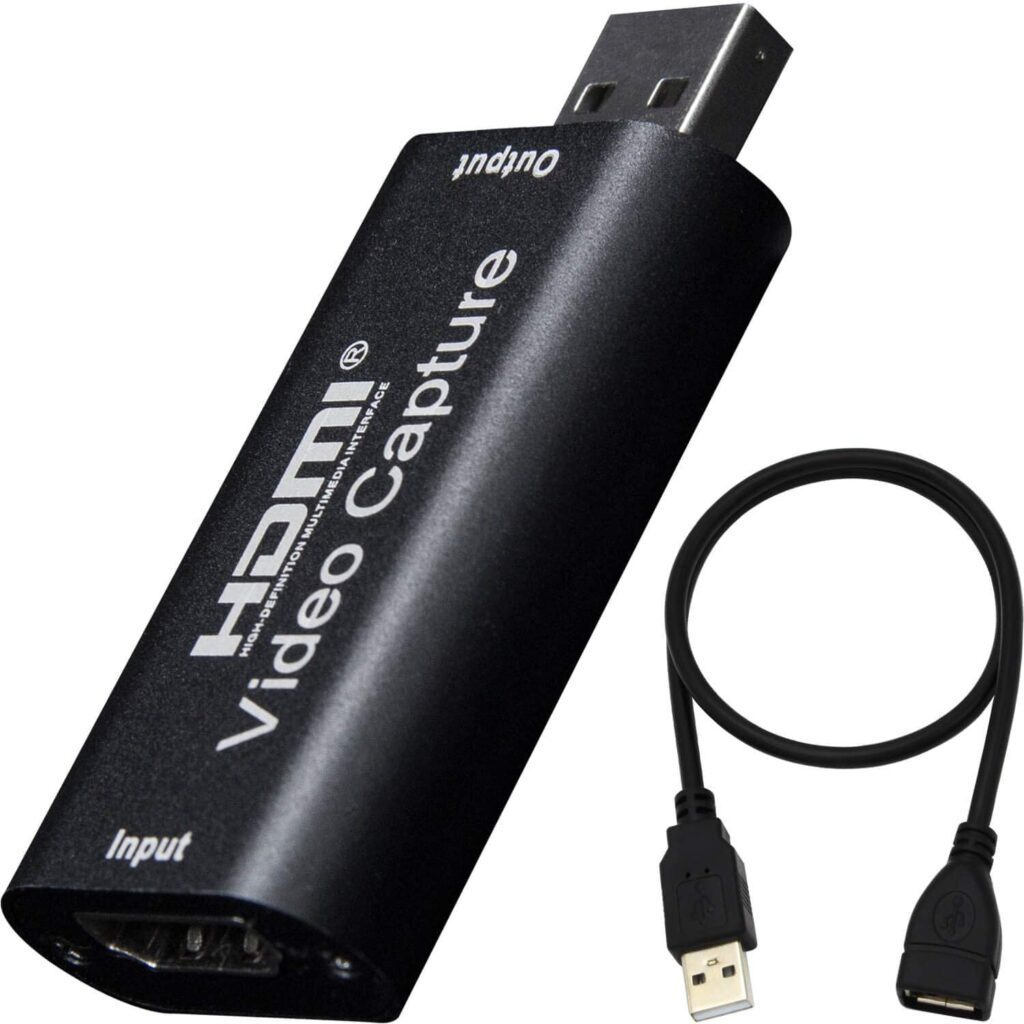 This Blue AVS HDMI capture card is the choice of many streamers and gamers because it can support the 4k input resolution and give an output resolution of 1080p, almost the same as the Elgato one.
You can easily connect this video capture device to your PC, whether Windows or Mac, to your camcorder, action cam, or DSLR.
It can give you real-time feedback and provide you with access to many different tools that will allow you to control the whole experience with just a few clicks.
The HDMI output you will receive with this device is perfect, and you can connect it to all video devices there are without problems.
One of the best things about it is that it can capture the HDMI video and HDMI audio without problems, which is something not all capture cards have.
Even though it is a great option for streaming, many people also use it for teaching, medical imaging, and similar things.
Since it is built from special aluminum, it is also very enduring, so you will definitely get great use out of it.
This video capture card is not much cheaper than the Elgato can link, but I really believe it will give you better results, merely because it is very long-lasting and you can be sure it will work for years without problems.
---
2. CLEASO Video Capture Card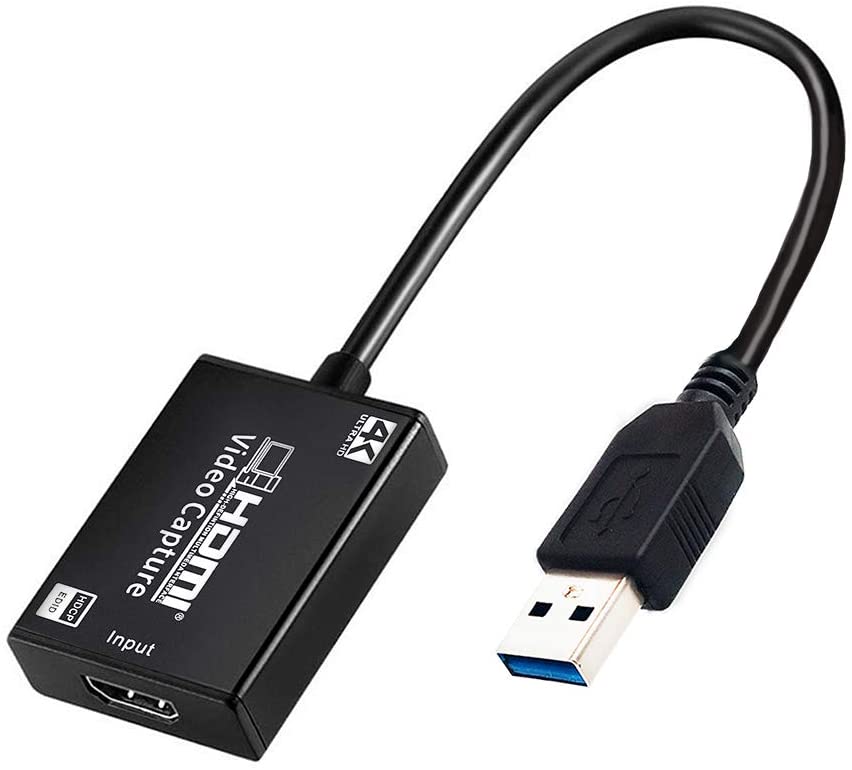 This is an HDMI video capture card that is highly coveted on the internet, and you have probably seen many people in the gaming niche using it too.
It is compatible with every video device you can think of, and it has a 4k HDMI output which is something you don't find on all capture cards.
Unlike the Elgato cam, this video capture card will allow you to start streaming and saving your videos directly to the hard disk of your PC.
It has a high transmission port that will make streaming in real-time a lot easier, and it will significantly improve the performance of your webcam.
This is also the reason why so many Youtube creators decide to use it, and even the audio you will receive with this one can't be compared to other capture cards on the market.
People claim that it gave them the best results with a DSLR camera which is also a great thing, and it proves that its HDMI signal is suitable for streaming apps like Twitch.
It will also provide you with low latency, which is crucial for live streaming, and in case something happens, you can always reach out to their customer support and solve it.
If you have a new camera, then this is definitely the best choice for it because it is extremely reliable and the live broadcast will go smoothly.
Even though it is not extremely affordable, it is still a great product, but you may have to wait a bit to purchase it because there is a slight delay in production because of the virus.
In my opinion, this is the best Elgato cam link alternative and a capture card I would purchase for myself.
---
3. UCEC CAM NOVA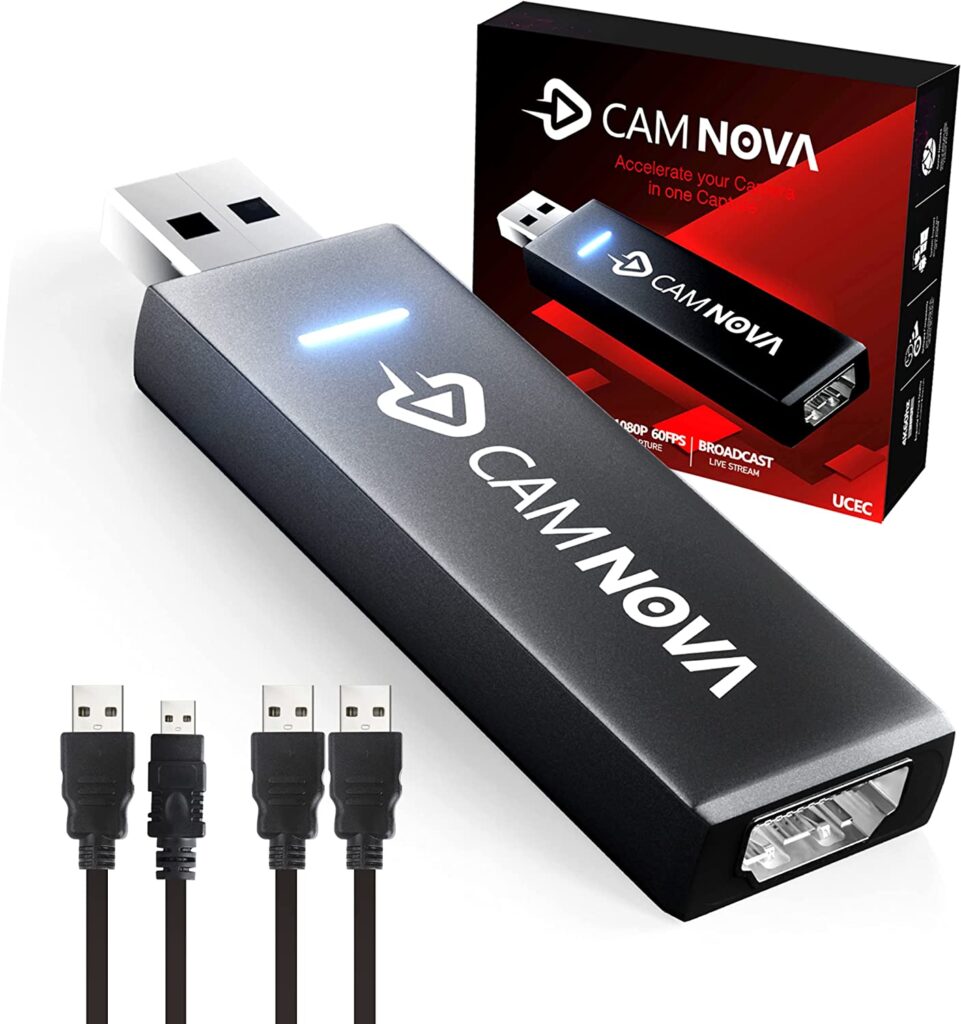 The UCEC HDMI video capture card is also one of the most popular capture cards you will find on Amazon and similar retailers, and it can definitely work as a cam link for your Elgato cam.
This HDMI input this device can support is up to 4k 60Hz, which is regular among these devices, and it can provide you with an HDMI output of 1920×1080 60 Hz, which is really not the output max resolution, but it will work fine.
It is a great option for people who plant to engage in a live stream and need a good UVC protocol that will enable a high-quality video and image.
Many streamers wanting a flawless picture opt for this device because even though it doesn't have the highest output resolution, it is a great capture card that will make your video look amazing on all devices you can think of.
You will also receive two HDMI cables that will be used both for input and output, and they will be able to connect you with different webcams easily, including your Elgato cam.
When using this capture card, you will also be able to connect it to an external microphone which is really a great option for everyone, especially for streamers and Youtube creators who need both an HDMI audio and video output.
The company provides you with a 1-year warranty, and they guarantee to get your money back in case you are not satisfied with the device, which is really an amazing thing.
---
4. IPXOZO Capture Card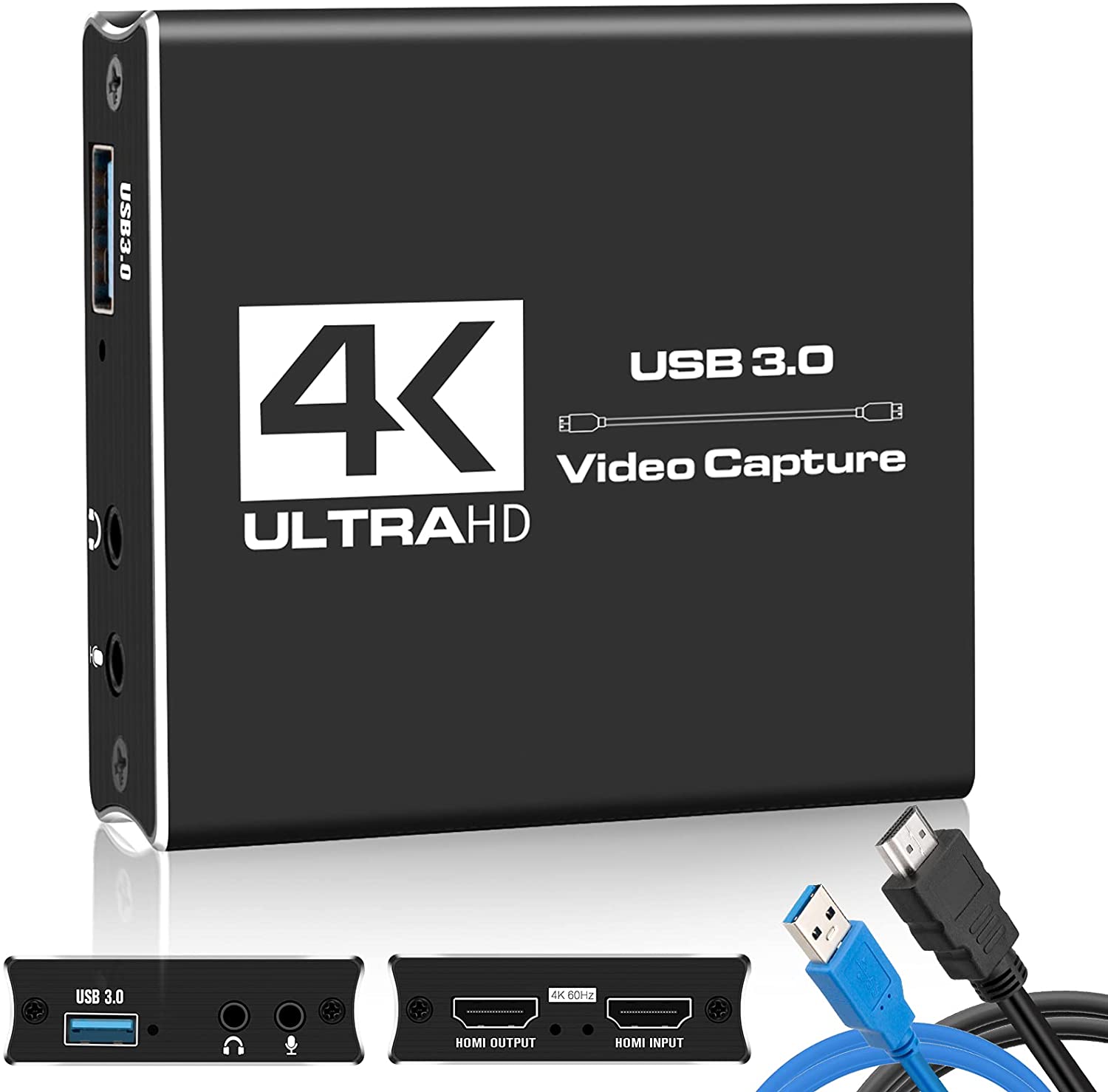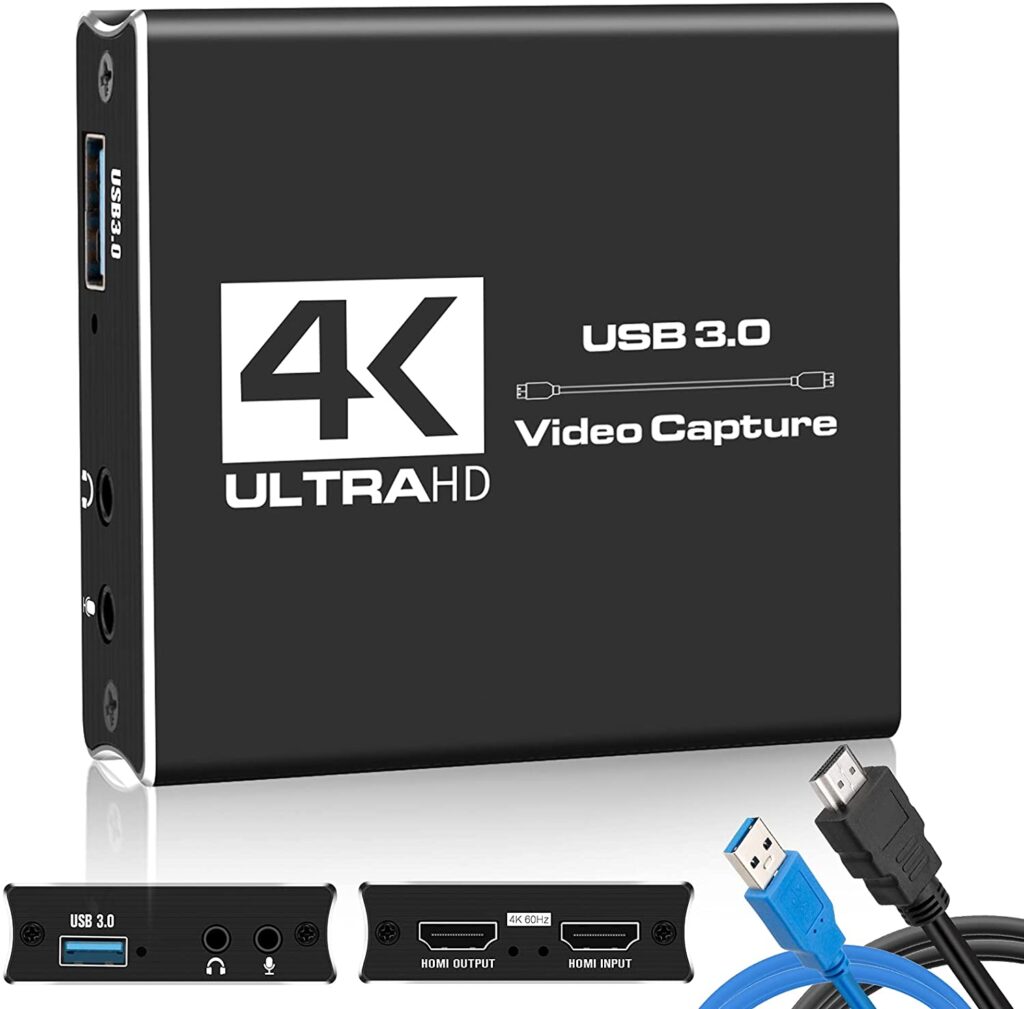 The IPXOZO capture card is probably the most popular HDMI video capture card on the market, and it is really a beast.
It is suitable both for Windows and Mac devices, has an HDMI converter, and can completely transform your gameplay, and especially your streams.
This device has high-speed USB technology, and it will provide you with an HDMI loop-out port which is something you will rarely come across with other capture cards.
It is based on simple plug-and-play technology so you really won't need to install the software to start using it.
The USB technology will provide you with an extremely fast response, and it will allow you to pass through the information a lot faster than you would be able to do with regular capture cards.
It can capture one HDMI signal and give an HDMI output of 1080p but also support any third-party software that will capture the HD video, and those are some pretty cool stuff you don't come across often.
This device has a full 5.0 rating on Amazon, which can tell you a lot about how amazing it is, and it really should be your first option when looking for a capture card for streaming.
It will work perfectly with the Elgato cam, and you can easily use it with any computer, so I really believe this is something most people in the gaming niche should look out for, and it is a great Elgato cam link alternative.
---
5. LEADNOVO Capture Card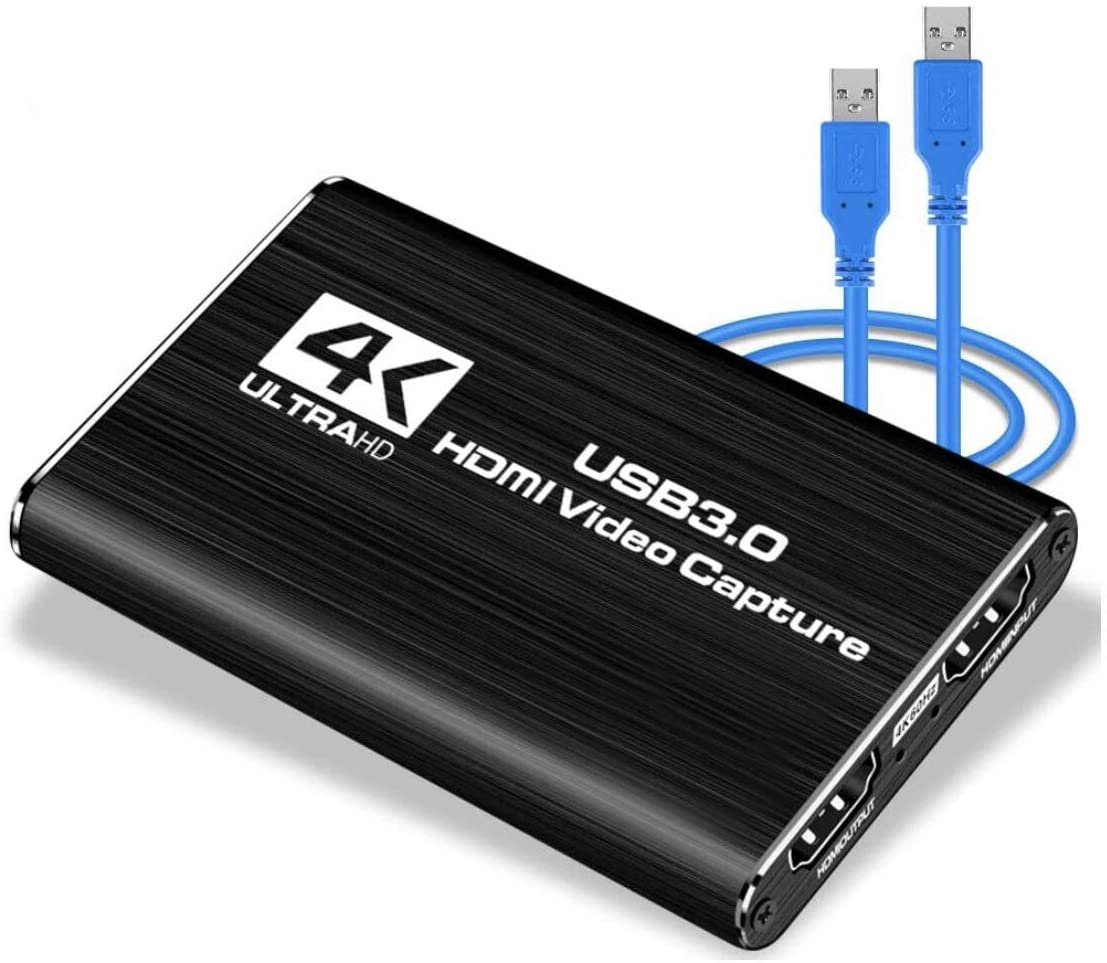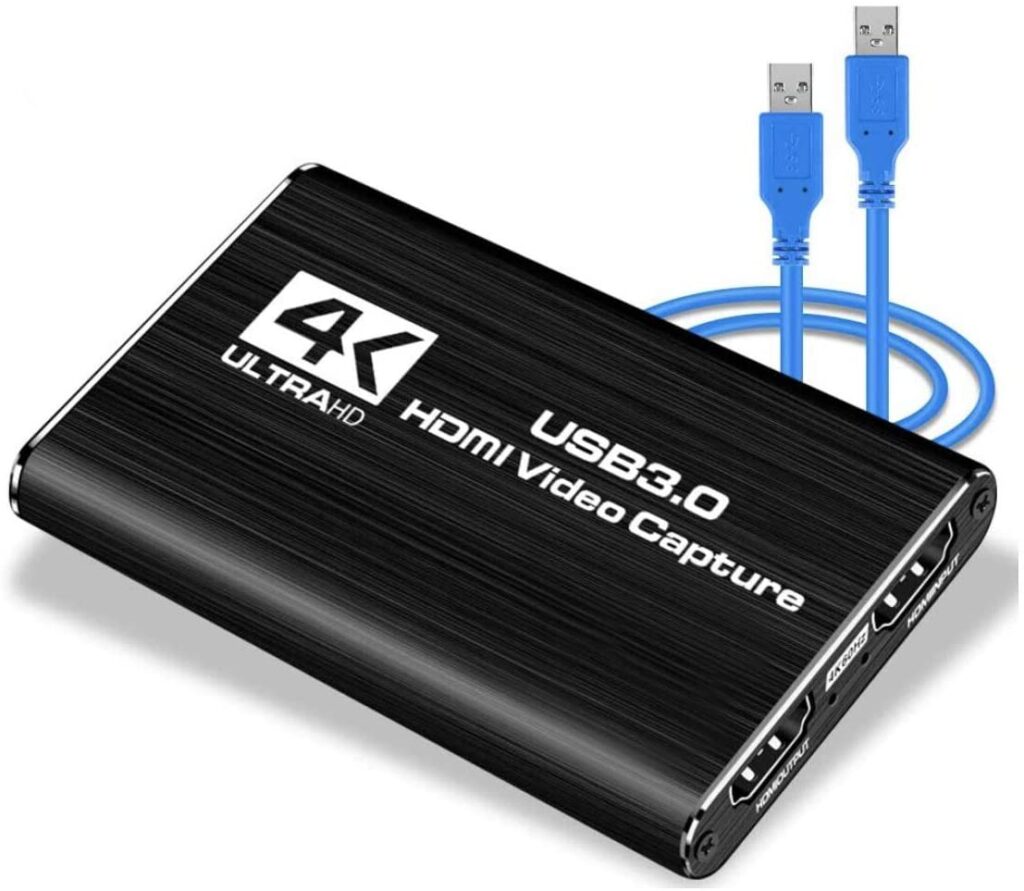 This Leadnovo video capture device is an amazing portable video converter that is usually used for streaming and filming Youtube videos.
Even though many people completely ignore it when looking for the Elgato cam link alternative, this is probably one of the best cam link options on the market these days.
It has both the USB output and input system, which means you can connect it with any device you want, and it has only one HDMI input which can still be good enough for people who are not complete professionals in their field.
This one also has the HDMI loop-out port, and you will really enjoy the experience while using this amazing device.
It comes with one HDMI capture card and USB 3.0, and even though you need to install the software in order to start using it, you can easily do that through Google.
This capture card is also a lot more affordable than others we have mentioned before, and most people who are beginners in the streaming industry opt for this one.
However, users claim that it may cause some problems with your Mac device and the latest XBOX series, so be careful if you plan on connecting them with these.
Your play will still be of high quality, and it will work with different webcams, so I really recommend using this product if you want to start your own stream.
---
6. ZasLuke Game Capture Card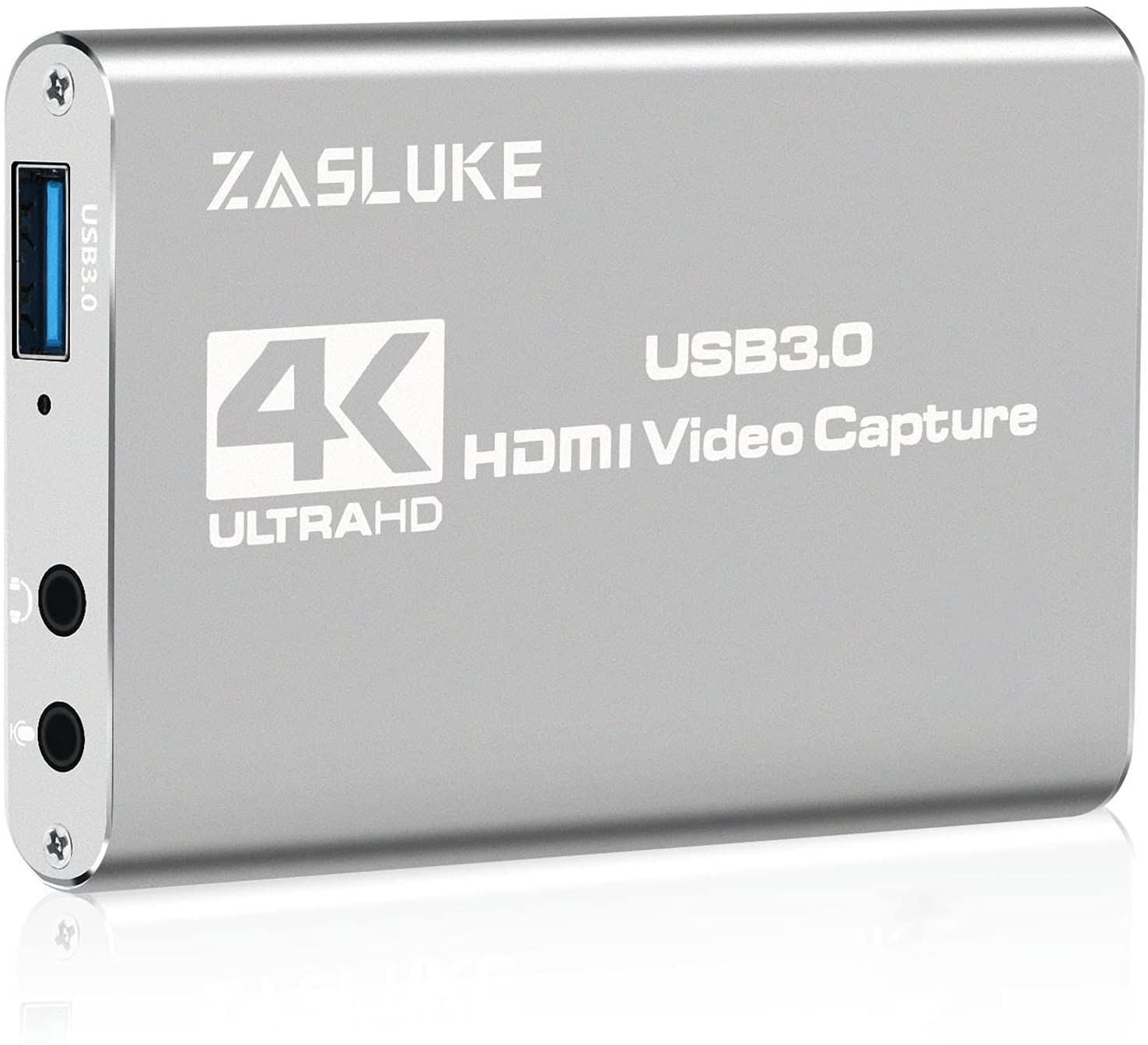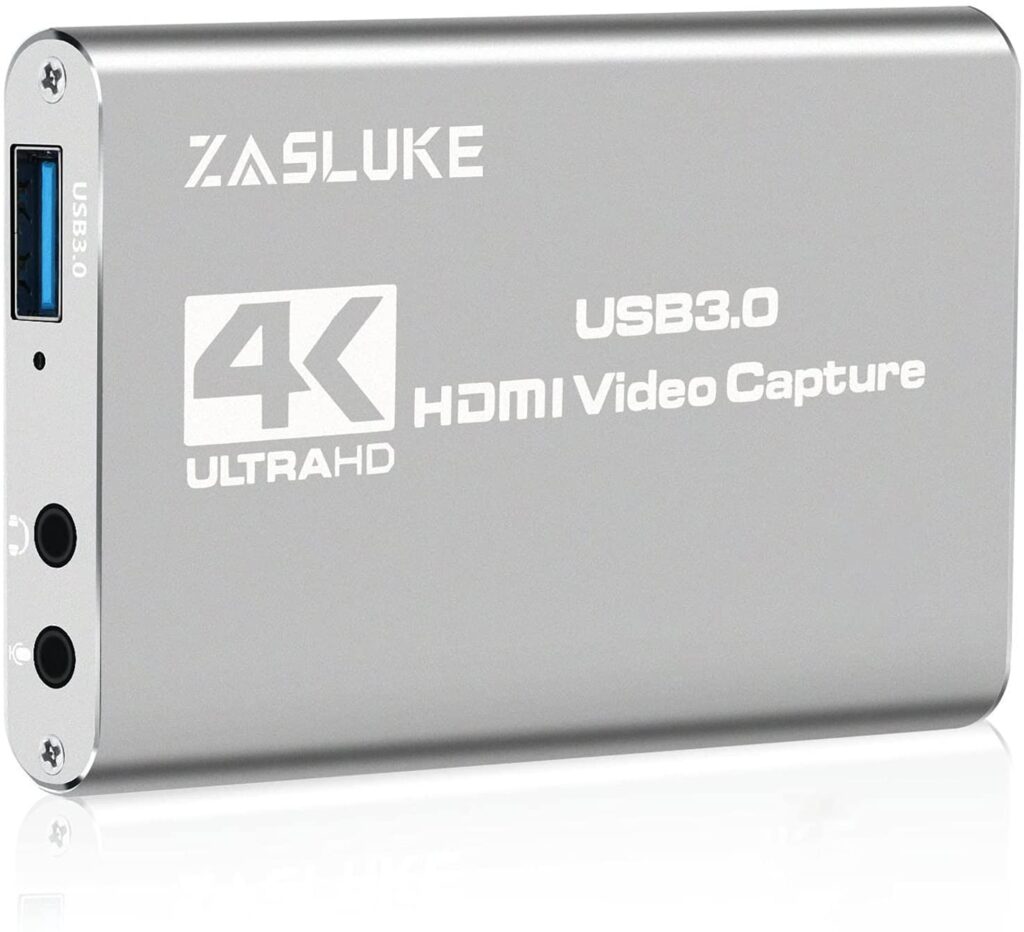 The ZasLuke capture card is also one of the best capture cards to provide you with 4k output and create high-quality streams.
It is considered to be one of the professional video capture cards, and it can really elevate your stream and play to another level, especially if you have great input quality too.
The product comes with a USB 3.0, which will provide you with amazing speed and create a seamless experience.
Just like most other capture cards, this one also comes with an HDMI loop-out port because it will make your live streams on Twitch or Youtube perfect, and you won't need to plug in anything or download other programs in order to get a better quality video.
This is the best Elgato cam link alternative, in my opinion, and the fact that it can create an HD video no matter how good or bad your camera may be is what really makes it an amazing product.
It also has wide compatibility so that you can use it with all Windows and Mac devices, but also products from Playstation and Xbox series.
This device doesn't have an HDMI splitter which is not a big disadvantage, but you would for sure use one.
It is also within the same price range as the regular Elgato cam link, so if you are looking for an HDMI capture card that is a bit more affordable, this probably is not the right option for you.
However, it is still an amazing capture card, and I highly recommend it to everyone, especially people who are willing to invest some money and become professionals in the streaming industry.
---
Conclusion
As you could see, the Elgato cam is compatible with several cam links you can find on Amazon and similar retailers, and all of them are pretty much amazing.
You will be able to choose among hundreds of different HDMI capture cards, but these are just some of the best ones that will provide you with flawless gaming performance.
If you are looking for an Elgato cam link alternative that will fit your cam perfectly, then you will definitely be able to find the right option for you and your device, and you can be 100% sure all of them will be able to work perfectly.
Related: Best Budget Capture Card