One of the easiest ways to watch anime nowadays is through free anime websites. These services offer complete anonymity through the use of a VPN and rarely require any form of registration.
Watching anime over a streaming platform, especially if it allows downloading the content as well, is a vastly superior option compared to websites such as The Pirate Bay, and I choose to stream anime on KissAnime, since it is safe and it has all the most popular shows.
Because not all anime streaming sites offer the same quality of content, you should inform yourself about all the possible options. Here is a list of some of the best available anime streaming sites.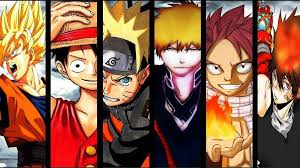 Best Free Anime Websites
Reviewed & Tested
Due to the number of anime streaming sites, free and otherwise, it has become a necessity to create lists such as this one in an attempt to select the best ones.
When choosing websites for the list, I looked at the number of free anime titles, whether the website offers HD quality video, how many countries it is available in, etc.
The list will only contain completely free services, leaving aside any premium options for watching anime online.
Finally, I will give some tips and tricks about watching anime shows online and a list of things to avoid doing.
1. KissAnime
The best overall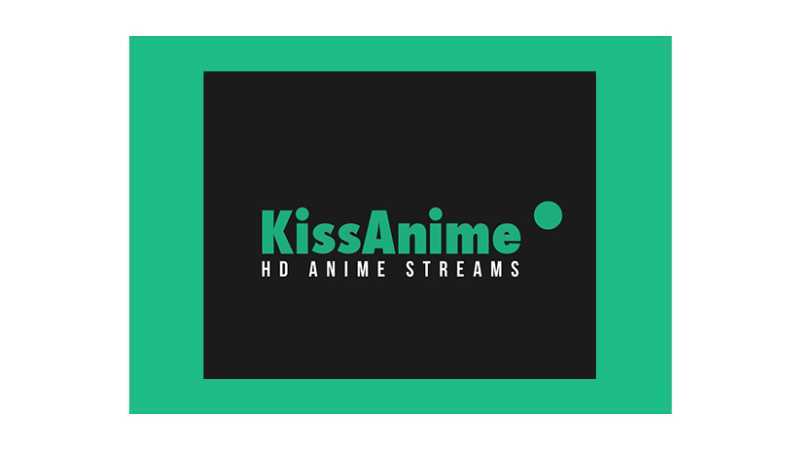 Stefan's Take:
My go-to service for watching anime is KissAnime, because of the wide selection of different anime series, as well as the option to switch to dubbed versions.

Another big plus is that it's entirely free.
| | |
| --- | --- |
| Number of Free Titles | 10 |
| Video Quality | 10 |
| Availability | 10 |
| Number of Ads | 9 |
CHECK IT OUT
The best anime streaming site is based in Russia but is available nearly worldwide, with several thousand episodes being streamed every day, both in subbed and dubbed versions.
Furthermore, most of the streams on the website are also available in HD quality and globally.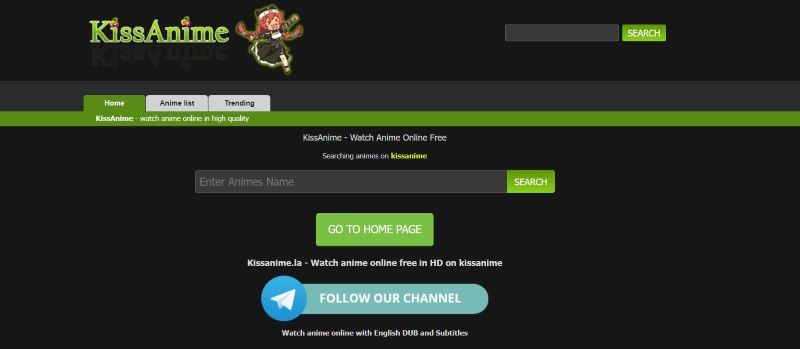 One downside of KissAnime is that it requires you to register for a free account before you can watch anything on it, but that is easily bypassed by creating a disposable email.
Pros
Thousands of shows to stream
Entirely free to use
Cons
You have to log in to watch
2. CartoonCrazy
The best video quality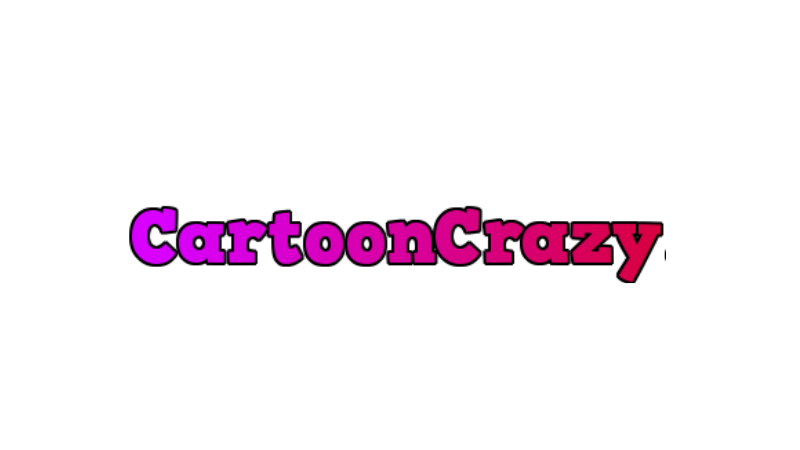 Stefan's Take:
The best one for ad-free watching is CartoonCrazy. Once again, I really liked the selection of shows, the quality of the videos, and that it was free.
| | |
| --- | --- |
| Number of Free Titles | 9 |
| Video Quality | 10 |
| Availability | 10 |
| Number of Ads | 9 |
CHECK IT OUT
Another very popular free anime streaming website mostly focuses on dubbed versions of various Japanese cartoons, with over 25000 videos in total, offered in both SD and HD resolutions.
Another great thing about CartoonCrazy is that it has no ads, making it a good choice for further streaming.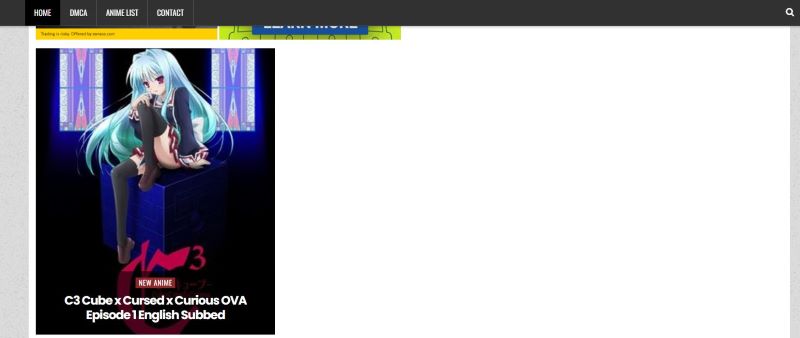 Unlike the previous entry on our list, it doesn't require you to become a member to get access to all their anime episodes, so all you will need to begin watching is a VPN.
Pros
Videos of great quality
You don't have to sign in to watch
Cons
Fewer shows to stream compared to other websites
3. 4Anime
The best for streaming controversial anime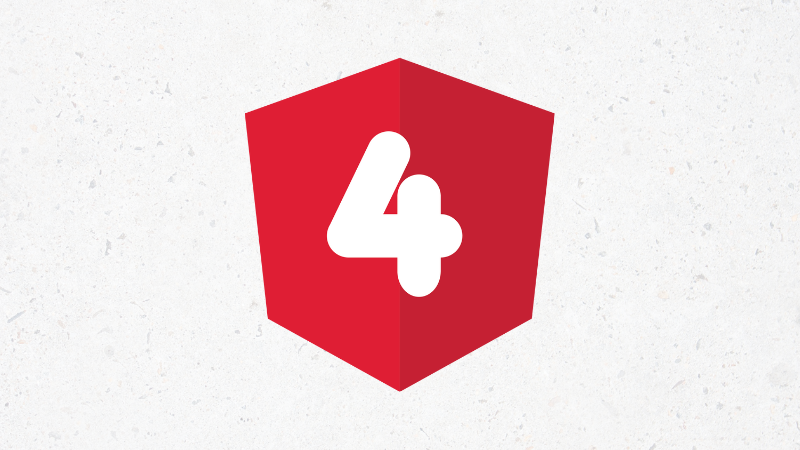 Stefan's Take:
If you're into more controversial anime, my recommendation is 4Anime.

This isn't really my cup of tea, but I explored some of the anime series and was pleased to see that they have subtitles in numerous languages.
| | |
| --- | --- |
| Number of Free Titles | 10 |
| Video Quality | 9 |
| Availability | 9 |
| Number of Ads | 9 |
CHECK IT OUT
4Anime is considered one of the most popular anime streaming sites that allow you to watch this kind of content for free.
There are several benefits to using this website compared to most others, such as having a selection of more controversial anime genres such as Yaoi, Yuri, etc.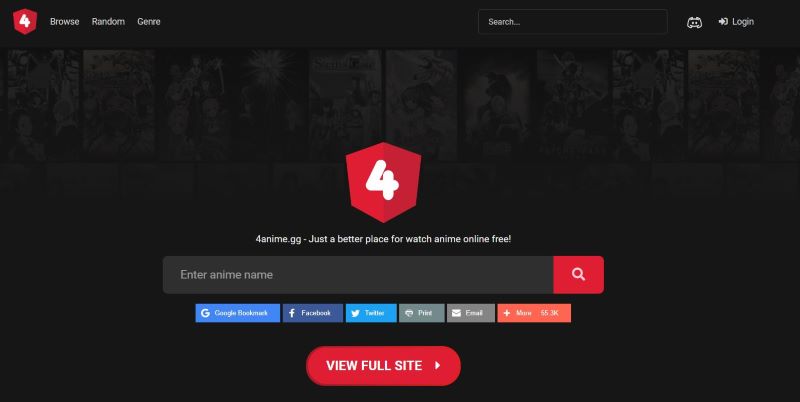 Likewise, 4Anime frequently has subtitles in several different languages, allowing you to enjoy your favorite anime even if you aren't fluent in neither Japanese nor English.
In addition, the website is highly secure and available almost anywhere in the world without delays or lag.
Pros
Subtitles for several languages
Highly secure
Cons
Not the best video quality
4. GoGoAnime
The best for streaming Chinese anime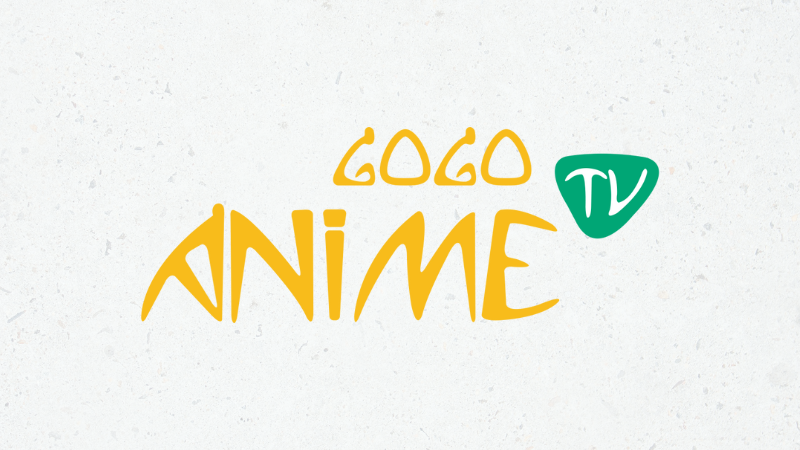 Stefan's Take:
I really enjoyed Chinese anime and was excited when I stumbled upon a site that has many of them. It's free to use, the video quality is okay, and it includes English subtitles.
| | |
| --- | --- |
| Number of Free Titles | 9 |
| Video Quality | 9 |
| Availability | 9 |
| Number of Ads | 9 |
CHECK IT OUT
Almost exclusively sharing and streaming dubbed versions of your favorite series, GoGo Anime has a highly diverse selection of shows, including a ton of Chinese anime that is usually quite difficult to find.
All in all, a great choice for all anime lovers regardless of which country they come from.

Just remember to use a VPN for it, as with any other anime website, as it will allow you to bypass any region locks you may encounter otherwise.
Pros
It has Chinese anime
Numerous anime series you can stream
Cons
Not available in all countries so you need a VPN
5. Masterani.me
The best for watching popular anime shows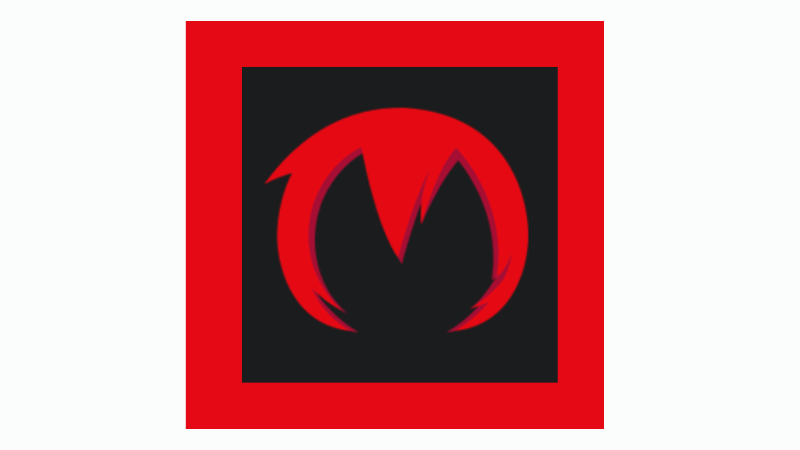 Stefan's Take:
The selection of shows on Masterani is great but not as wide compared to other websites. However, if you like to stick to only the most popular shows, it's a great site.
| | |
| --- | --- |
| Number of Free Titles | 8 |
| Video Quality | 9 |
| Availability | 9 |
| Number of Ads | 9 |
CHECK IT OUT
Masterani.me is one of the best anime sites out there, with a great, user-friendly interface that caters to anime lovers worldwide at a high resolution and quality.
Furthermore, the videos are almost completely lag-free, giving you a great feeling while watching.

Creating an account on this site is optional, but you should do it regardless, as it gives you access to many forums discussing the finer points of all the anime movies available on the site.
Pros
Lag-free streaming
Great video quality
Cons
It doesn't have so many shows you can stream
6. Animeheaven
The best for watching dubbed anime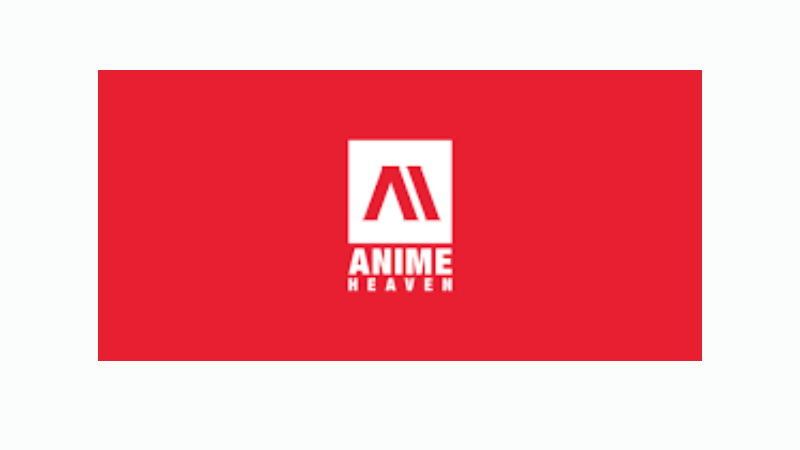 Stefan's Take:
If you don't like subtitles, I suggest you hop on to Animeheaven. Many of their anime series are dubbed, plus you have the option to stream them in 1080p.
| | |
| --- | --- |
| Number of Free Titles | 9 |
| Video Quality | 8 |
| Availability | 9 |
| Number of Ads | 8 |
CHECK IT OUT
This neatly designed free anime website offers a large collection of exclusive anime titles in 720 and 1080p, many of which are dubbed versions of your favorite Japanese anime, without requiring any form of registration.

Because of this, Animeheaven provides you an extra dose of security compared to websites you need an account to access while providing you with premium quality anime content.
Pros
Streaming in 1080p
Many dubbed shows
Cons
It has been shut down multiple times
7. MyAnimeList
Available globally
Stefan's Take:
The biggest advantage of MyAnimeList is that it's available globally, so you don't have to get a VPN to stream shows on it. Another thing I really liked about this website was notifications on new episodes.
| | |
| --- | --- |
| Number of Free Titles | 8 |
| Video Quality | 8 |
| Availability | 10 |
| Number of Ads | 7 |
CHECK IT OUT
MyAnimeList is a free anime streaming service available globally, with a user-friendly interface and a wide selection of titles.
One of its main features is its notification system, which is designed to inform you of new additions to your previously watched shows in real-time, such as a new episode or season getting released.
Furthermore, this website is known to have quite a low ping and offers excellent service even if your internet connection isn't perfect.
Pros
Alerts for new shows
Available worldwide
8. TubiTV
The best for streaming all shows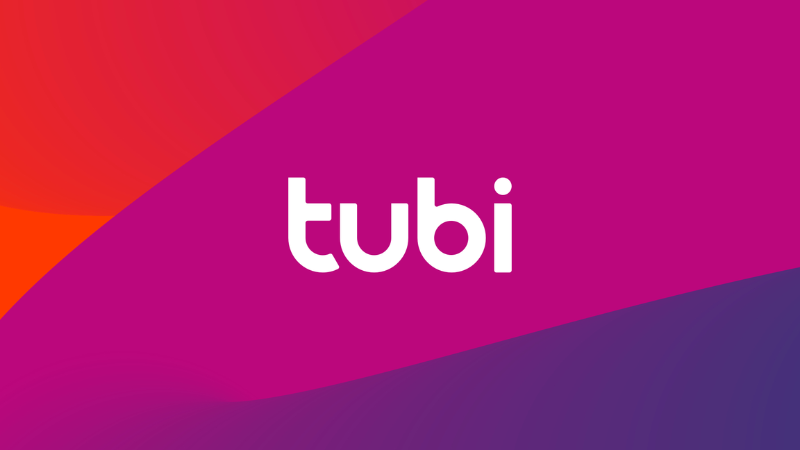 Stefan's Take:
If you're looking for a site that has it all, not just anime, I suggest you check out TubiTV. I really enjoyed versatility. It's free, and the videos have great quality.
| | |
| --- | --- |
| Number of Free Titles | 8 |
| Video Quality | 8 |
| Availability | 8 |
| Number of Ads | 8 |
CHECK IT OUT
Far more than just allowing you to stream anime online, TubiTV is an excellent source of all kinds of content, from regular TV shows and movies to clips and even documentary series.
Furthermore, TubiTV also has a section that is primarily aimed at children, making a good, free alternative to websites such as Nickelodeon.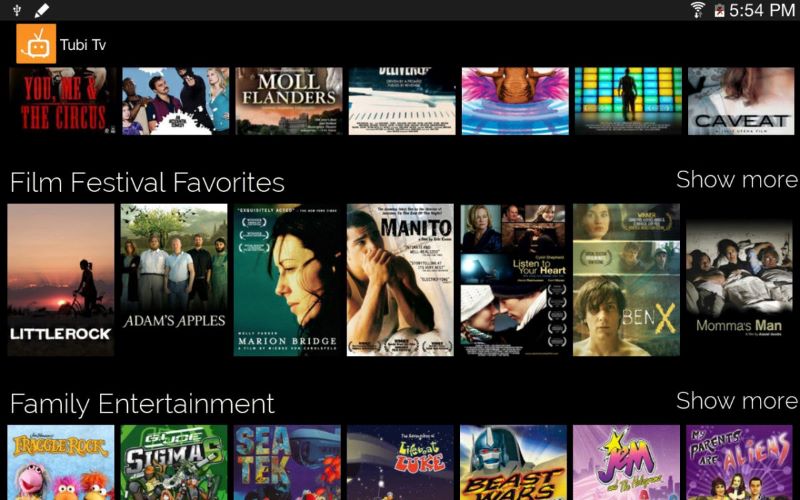 It doesn't even require you to register, so all you need to do is go to the website, and you can start watching anime immediately.
Pros
Great for streaming different shows
You don't have to register to stream
9. Anime Planet
The site with an active forum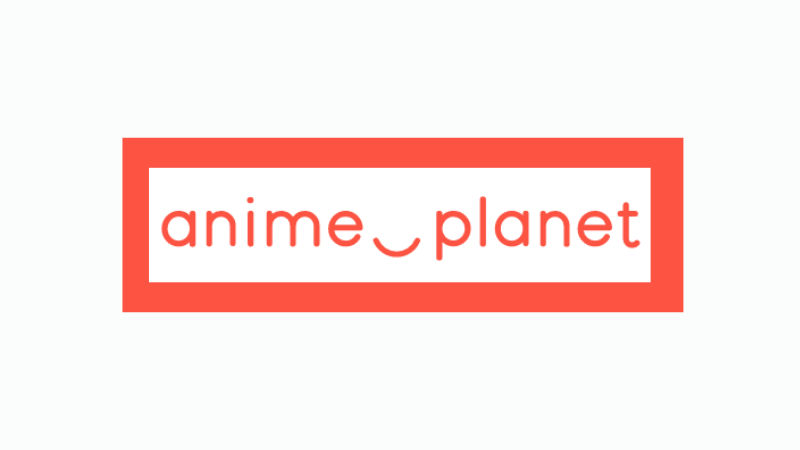 Stefan's Take:
Anime forums are a great place to meet like-minded people, and I was surprised by just how active forums on Anime Planet were. You can watch your favorite anime and then discuss episodes with other fans.
| | |
| --- | --- |
| Number of Free Titles | 8 |
| Video Quality | 8 |
| Availability | 7 |
| Number of Ads | 8 |
CHECK IT OUT
The main difference between Anime Planet and its competitors is that it's a platform run by fans, for fans.
While it makes it a little bit more unstable than some other popular anime websites on this list, it remains an excellent choice due to the sheer amount of content available.
The total number of videos available on this platform exceeds 50.000.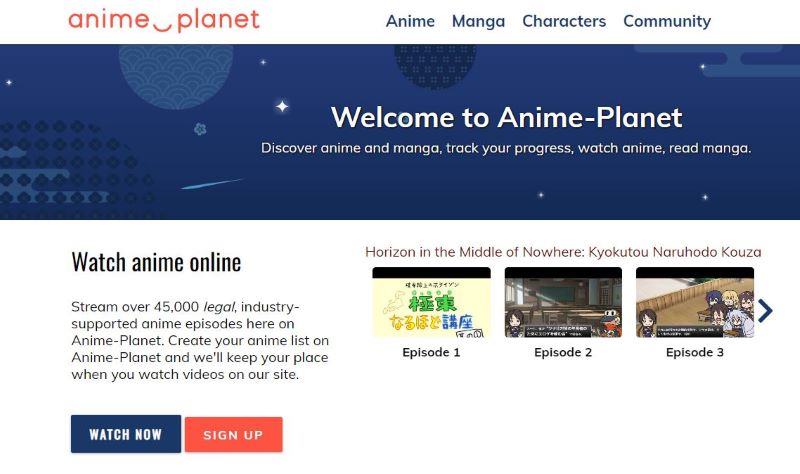 It also has a highly active forum that allows all the users to interact amongst themselves in real time, sharing ideas and impressions on their favorite anime.
Pros
Free to use
It has an active forum
10. SideReel
The best for streaming movies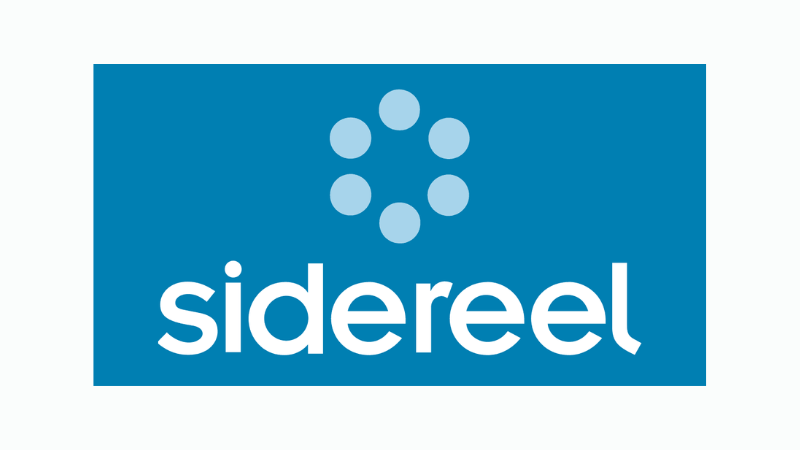 Stefan's Take:
This is another website great for streaming movies and TV shows besides anime. However, I had to give it a lower score because I was often redirected to sites like Hulu, where I would have to pay to watch a show.
| | |
| --- | --- |
| Number of Free Titles | 8 |
| Video Quality | 8 |
| Availability | 7 |
| Number of Ads | 7 |
CHECK IT OUT
A US-based online streaming platform that offers not just anime, but all kinds of movies and series entirely for free, SideReel is a great choice for watching your favorite series with friends or family, as there is something for everyone in their vast collection.
They release new episodes quite fast, so you can watch them online if you missed the premiere.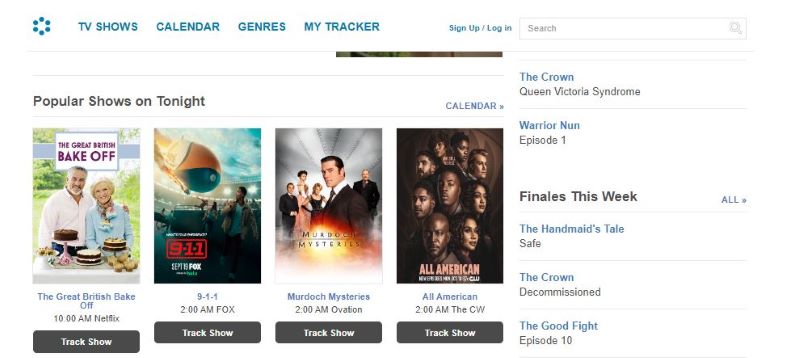 However, you should keep in mind that they don't have as many shows you can watch for free.
Pros
Wide selection of movies and TV series
New episodes are added fast
Cons
Getting redirected to Hulu, Amazon, and similar websites
Downloading vs. Streaming Anime
Nowadays, you will often have the option of watching anime online or downloading it to watch offline later. Both of these approaches have pros and cons, and they can be suitable for different situations.
The main upside of watching anime directly online is that you don't need much space on your device to do so, just a good internet connection. In addition, you will have a much lesser chance of encountering any viruses as you are not downloading any software.
On the downside, however, you will need a good wi-fi or mobile connection to keep watching anime without delays or lag.
When deciding to download anime to watch, you are going to run into a completely different set of issues while also reaping some substantial benefits.
Downloaded anime can be scanned for viruses, keeping your device safe from unwanted and malicious software while allowing you to enjoy your favorite shows on the move.
In addition, losing your internet connection won't result in lag or force you to give up on your viewing session due to the entire episode being stored on your device.
On the other hand, you will need a lot of free space on your hard drives if you want to have all your anime on hand, and you will run into the danger of downloading viruses or other malicious software along with your anime episodes.
3 Tips for Watching Anime Online
1. Stick to the websites you trust
There are a lot of websites to watch anime on, for example, you can even watch anime on Twitch. But not all of them are trustworthy, nor do they feature quality content. Therefore, stick to those you have had good experiences with or good reviews.
2. Use proper security measures
Antivirus software and a VPN will significantly reduce the chance of your IP getting tracked and your computer being infected with viruses. In addition, you can use a disposable email for those websites that require registering.
3. Don't download any third-party apps
These apps are often harmful to your computer or mobile device, and you should avoid downloading them if possible. Watching anime online from the browser is usually much safer.
Are Free Anime Websites Legal?
When watching anime online, you are likely going to run into quite a few illegally run services. Simply put, most, if not all, anime series are protected by copyright laws, and while some websites may be licensed to stream anime or even allow their members to download various series, they are rarely free.
Therefore, free anime websites are mostly illegal. That doesn't make them unusable, and simply watching, or torrenting anime is unlikely to get you in trouble.
Still, you can and should take at least some precautions when watching anime online.
The first thing you can do is sign up for any accounts on these websites using a throwaway email, as it will make it much harder for you to get tracked in case of any legal issues. Here are some throwaway email services:
Mailinator
Guerillamail
Throwawaymail
All these services offer an easy way to create and dispose of an email address while also not connecting your personal data in any way, making them an ideal way to watch anime online if you need to register first.
Another excellent way to reduce the chance of getting in trouble for watching pirated anime is using a VPN to conceal your IP address and location. Here are some of the best VPN services available for public use:
ProtonVPN
NordVPN
Surfshark VPN
Conclusion
With anime streaming sites constantly increasing in number as the popularity of this cartoon genre increases, a need has arisen to help anime lovers choose the most risk-free ways to watch anime online free, as well as join communities of like-minded people to discuss their favorite anime with.
Here is a quick overview of my top three choices:
KissAnime as the best overall,
CartoonCrazy with the best HD video quality,
4Anime as the best for streaming controversial anime.
Prepare some popcorn and I wish you happy streaming!
FAQ
What website can I watch anime for free?
There are many different websites online that offer free anime streaming services. Still, not all of them offer the same quality of service, so you should check carefully before you decide on one that you like, with a decent ping in your area.
What is the safest free anime website?
There is no way to say which website is the safest. Instead, we will say that there are several reasonably safe websites, though their positions can change drastically depending on where you live and what regulations they are bound to in your country.
Is 4anime safe?
4Anime is regarded as quite a safe free website that allows you to watch a lot of anime content without getting into any legal or other issues. That being said, you are still advised to use a VPN when playing content hosted on this website.