If you love Facebook and you love gaming, maybe you should try and combine the two. With a Facebook gaming page, you can enjoy watching, or you like to live stream or even being a gaming video creator.
The only thing that you need for this is a Facebook page, a PC, an android, or an IOS phone, and then you can share your love of gaming with your Facebook friends.
---
Here is how to make a Facebook Gaming Page:
1. Log in to your Facebook account,
2. Choose the "Create a Gaming Video Creator Page,"
3. Upload a profile and cover photo, 
4. Add your gaming content.
---
We will share with you the complete guide on how to make a Facebook Gaming page and perks of Facebook Gaming.
What Exactly Is Facebook Gaming?
Facebook Gaming allows people to watch streaming in real-time. In the same way that Twitch and YouTube Gaming allow users to create and follow gaming content, users can do the same with the Facebook website and android/IOS app.
If you're trying to make a strong social media following among gamers, Facebook Gaming is an excellent place to start.
By participating in Facebook Gaming, you can demonstrate your gaming abilities while simultaneously growing your social media following.
Gamers can watch each other play on Facebook Gaming in the same way that they can on Twitch and YouTube. Even esports competitions are broadcast in real-time on Facebook Gaming.
Its growing popularity does not imply that it is a threat to competitors such as Twitch. From 2018 to 2019, Facebook Gaming has steadily increased its market share, while the other two have maintained their dominance in the game streaming industry.
That is not to say that streaming on Facebook is not good or that Facebook as a streaming platform can't compete with the aforementioned twitch and youtube.
The thing is that not many people are aware of even the possibilities of streaming on Facebook.
Facebook as a streaming platform is starting to pick up steam, and if you would like to ride that wave, you better start streaming now.
To access Facebook Gaming, navigate to the top of any page and click on the Facebook Gaming symbol to be one step closer to start streaming.
How To Make a Facebook Gaming Page?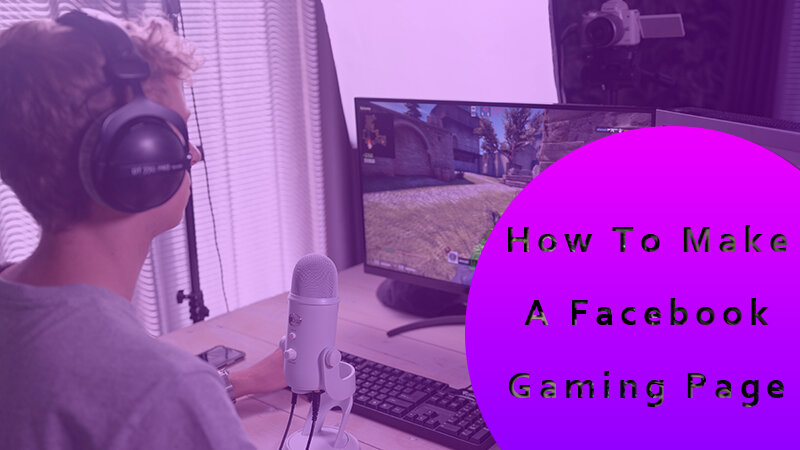 To be able to participate in Facebook Gaming, you must first have a Facebook account of your own. To stream your favorite console games, all you need is a Facebook Gaming Creator Page, a PC, and a budget capture card.
First and foremost, you must link an existing profile to your new Facebook Gaming profile before you can begin using it.
Once you have completed your Facebook account, navigate to the Facebook Gaming Video Creators page. Here's how to go about it:
To create a gaming page on Facebook, go to the Create a Gaming Video Creator page and log in with your Facebook account information.
After you have entered your name, click on the Continue button. As an alternative, you may choose to skip this step and upload your profile and background picture later on instead.
You can begin uploading content to the Facebook Gaming Creator page once you've made it to the page.
Your page will appear on your Facebook profile's personal page in a section titled "Your Pages," which will include a link to it.
Creating Your Facebook Gaming Page
Make use of the tools on the Home tab and the options in the left sidebar once you've created your Gaming Creator page.
Your options include submitting movies, selling goods, or organizing fundraisers.
For this reason, you may not be able to use all of the options offered by the various Facebook Gaming Creator sites.
Quality and consistency are more important than quantity when it comes to keeping visitors on your website.
Maintain a regular streaming schedule so that your audience knows when to expect new content.
Uploading Videos to Facebook Gaming
Visit your page's Videos tab and select Upload Video from its dropdown menu to begin the process of adding videos to your page.
To access your Facebook Gaming live stream videos, go to your profile page and click on the Live tab.
It's not enough to broadcast and post your gaming videos if you want to make money from them. Content that will be prominently displayed on the Home page should be written.
To manage your films and other content, go to the left sidebar and click Visit Creator Studio or Creator Studio.
Perks of Facebook Gaming
there are many good features on Facebook gaming. It allows you to stream directly, and it is linked with multiple platforms where you can share your live streams.
Facebook gaming offers you tools to be able to do things you couldn't do on other platforms.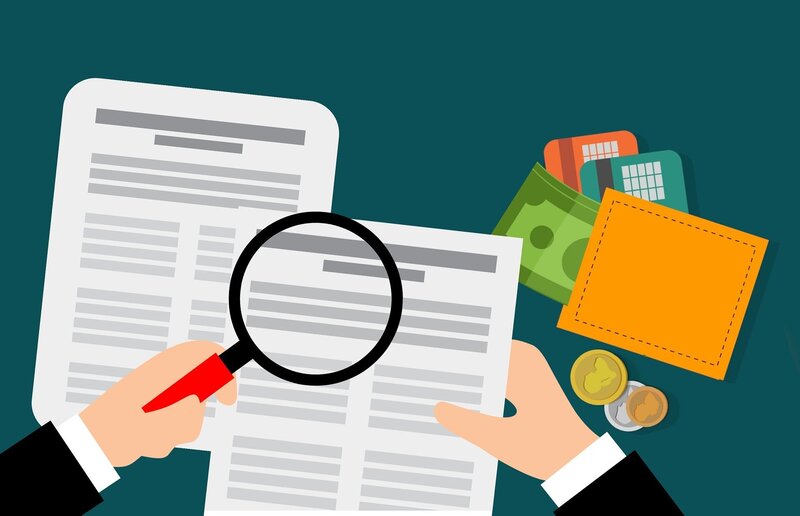 1. Gaming Video Hub
This comprehensive video hub organizes all of the platform's gaming videos, both live and pre-recorded, in one place for easy access by users.
As a result of this, it becomes easier to find your favorite games. The gaming video hub's social media channels will allow you to share your gaming sessions using the Facebook Live feature.
2. Live Esports
When compared to other gaming platforms, the ability for streaming esports competitions sets Facebook Gaming apart.
You can easily find what you're looking for by scrolling down the left sidebar and taping on the "Live Esports" category.
3. Play Games
From any location in the world, users can play Facebook games with their peers through their use of the social network.
Other interactive favorites like Mau-Mau and charades with Friends can be found using the comprehensive search feature.
4. Tournaments
Additionally, you can host your own tournaments and compete against other gamers at the gaming center.
A pre-booked tournament allows you to compete against gamers from around the world at a specific time and date. If you'd like, you can also take part in other contests.
Game Creator Program On Facebook
The Facebook Creator Studio is a single location where you can manage all of your Facebook pages, videos, and content.
As well as giving you feedback on how you can improve your video's performance, it keeps track of your metrics and earnings. This page is also where you can post new content and upload videos.
In theory, the Facebook Gaming Creator account could look like a Facebook profile. It does, however, offer significantly more flexibility in terms of personalization and configuration.
While getting started can be a challenge, having more control over the process is a plus.
As a side note, there are some similarities to Facebook Pages in this setup. Like on Facebook, you'll see a regular stream of social activity in your inbox.
A unique feature, the Spotlight block, lets you display up to five of your most popular videos in a single location.
Uploading videos from outside of Facebook is also possible through the Facebook gaming platform.
Unlike other streaming services, such as Twitch, Facebook Gaming has this feature.
Additionally, Facebook Gaming allows you to attach your page to Facebook Groups, which enables you to reach a wider audience.
Discord servers will not be necessary for you to set up.
Different Content You Can Watch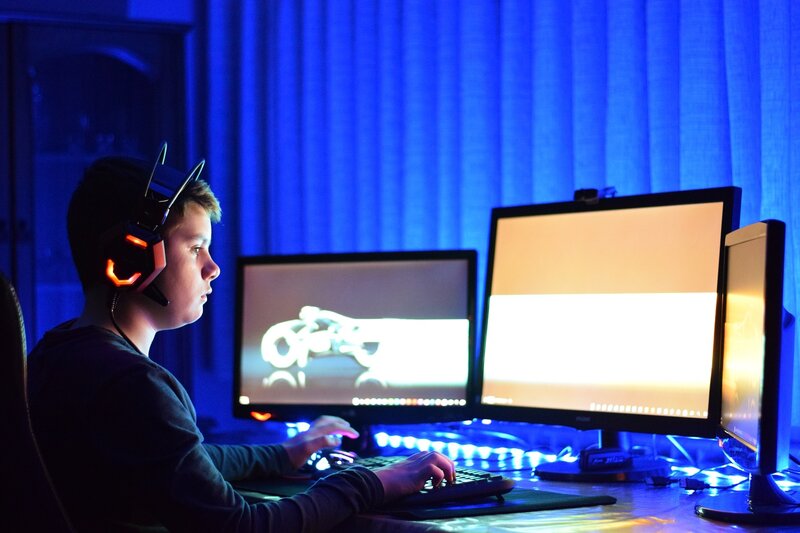 Streamers
Launching Facebook Gaming will reveal a bewildering array of streams. If you want to follow some streamers who play your favorite games, you'll need to follow these instructions.
On the homepage, click "Browse Streamers." Once you've found a streamer you like, simply click the "Follow" button to join them. Upon completing this step, a hyperlink to the person's profile will appear in your profile under "Following."
Click on that link to view their profile. You'll be able to see all of the person's streams if you select this option.
Playing games with your friends is another way to discover new streamers on Facebook. To see who the most popular streamers are for a particular game, simply scroll down after you've found it.
A drop-down menu will appear, and you can choose "Follow" to keep track of their progress.
You can follow your favorite games in the same way you can your favorite streamers on Facebook Gaming. Take a closer look at how you can achieve this.
Games on Facebook
In order to stay on top of your favorite games on Facebook Gaming, follow these simple steps.
Streams, videos, and games are all included in the list. From the menu on the left side of the page, select Video > Browse. From there on you will be able to search for whatever you wish to find.
A list of the most popular games on Facebook Gaming will appear when you click on this. Choosing "Follow" from the drop-down menu will keep you up to date on the latest developments in your favorite game.
As a bonus, you'll be able to see which of your friends is playing the same game that you are.
To see all available streams, click All Streams, or click Start Streaming to start your own broadcast. Selecting Tournaments from the sidebar menu on the left will allow you to organize and participate in video game tournaments.
If you can't find the game there, try using the search bar at the top of the page and following the links that appear after you type in your search terms.
Conclusion
With all the tools we have offered you, now you know how to make a Facebook gaming video creator page. Now you can start to live stream, you can watch videos, and keep up with the latest and greatest of the goings-on in the gaming industry.