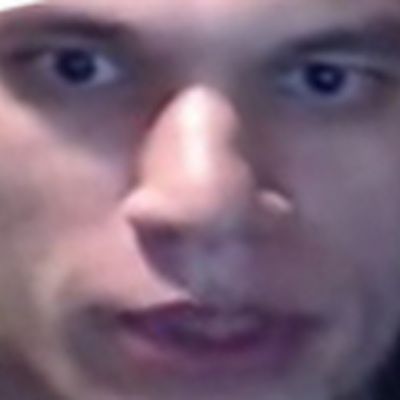 | | |
| --- | --- |
| Full name: Tyler Faraz Niknam | Education: Analytic Philosophy Degree, Arizona State university |
| Date of birth: December 20, 1990 | Height: 6′ 1″ / 185cm |
| Place of birth: Scottsdale, Arizona, USA | Weight: 200lb / 90kg |
| Current residence: Vancouver, Canada | Estimated net worth: $15 million |
Who Is Trainwreckstv?
About, History, and Net Worth
TrainwrecksTv was one of the first Twitch streamers on the internet, and he has been consistently streaming for almost a decade now.
He became known for his Just chatting streams and Slots, which have helped him gain many Twitch subscribers.
If you want to find out more about Tyler and the ways he can organize such big money giveaways, then you are in the right place.
What Is TrainwrecksTv Net Worth?
TrainwrecksTV is an extremely popular Twitch streamer who has been streaming online games for almost a decade now.
His net worth is estimated to be around 15 million dollars, and he earns from his Twitch account, sponsorships, brand deals, and his Youtube channel.
TrainwrecksTv can earn millions every year, which are his main sources of income.
Twitch channel
TrainwrecksTv makes money from Twitch subscriptions, ads, donations, and sponsorships which provides him with several income sources from just one social media.
He has more than 20 000 paid subscriptions on Twitch, and from this, he is making around 840 000 dollars per year.
Tyler also earns a lot of money from ads, and him showing different brands provide him with around 6500 dollars per month.
You should also consider that he earns a lot of money from donations through TrainwrecksTv streams because these fans are very loyal and willing to spend more money to keep him streaming.
However, he has an exclusive contract with Twitch, so he is not able to stream on other platforms.
He is one of the most popular Twitch streamers, and his streams have thousands of viewers daily, making him one of the biggest Twitch celebrities.
Trainwreckstv Other Sources of Income
Youtube channel
TrainwrecksTV also created a Youtube channel in 2015, and he has gained around 28 million views on it.
This is the place where he uploads his stream highlights, uploads Twitch VOD highlights, adds his IRL streams and videos from everyday life, and creates sponsored videos for different brands.
His channel is quite interesting because you can see the best parts of Twitch streams, and it also allows you to realize what he is like in real life.
The Youtube revenue of TrainwrecksTv is estimated to be around 6000 dollars per month from AdSense only.
Brand deals
TrainwrecksTv is also sponsored by several different brands, and he has been working with CashApp, G Fuel energy drinks, and Square for years.
Merch sales
TrainwrecksTv has his merch brand, and he earns a lot from merch sales, usually around 10 00 dollars per year.
Gambling websites
Although it isn't something to be proud of, Trainwrecks TV is well-known for its Slot streaming and casino gambling, which sometimes brings him a lot of money but also makes him lose.
However, he says he is always gambling with his own money and is prepared for losses, but he doesn't promote it and doesn't encourage his followers to do it.
He usually shares on his stream if he has earned a large amount of money this way, so he is pretty transparent.
Because of this, TrainwrecksTV has also had sponsorships from different gambling websites.
Crypto
Tyler is also a big fan of cryptocurrencies and invests a lot of money this way, which has provided him with extreme profits during the last year.
When Did TrainwrecksTv Start Streaming?
TrainwrecksTv opened his Twitch account in 2015 and started streaming different games like Apex Legends, World of Warcraft, Call of duty, Counter-Strike, and many more, which has helped him immerse in the gaming community.
Once he gained many followers, he began streaming IRL videos with other popular streamers like NICKMERCS and Asmongold.
He is also known for his Just chatting streams, which have helped him build a great connection with loyal followers and viewers.
However, Tyler's Twitch channel blew up when he started casino streaming on Twitch, and he grew from 1500 to 500 subscribers in just one month.
His popularity slowly began rising, and he reached a million followers on Twitch, making him the most successful Twitch streamer.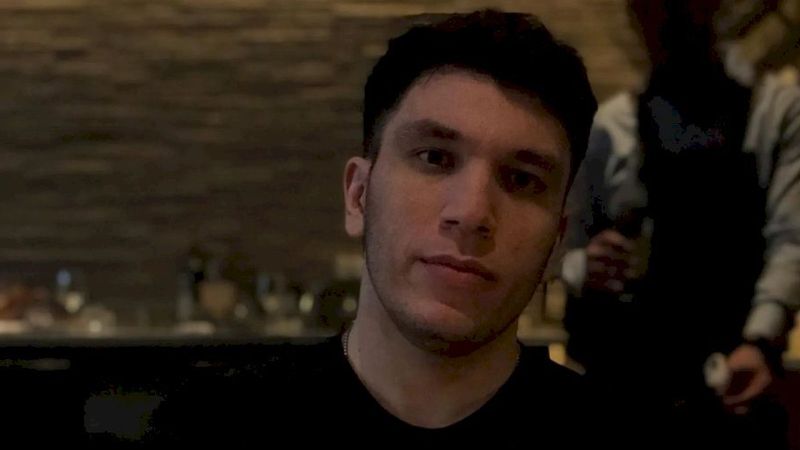 After that, he also signed an exclusive deal with Twitch which permitted him from streaming on any other platform.
In 2018, he launched a Scuffed podcast which has become an amazing place to chat with different Twitch streamers and talk about their journey and their experience on Twitch.
In 2022, he made the list of Most watched Twitch streamers in the English-speaking market, and he is the number 2 most watched streamer on the list.
Does TrainwrecksTv Do Charity Work?
Although TrainwrecksTv has sparked a lot of controversies because of his gambling streams and sometimes aggressive behavior, he is also known for his charity work and spending large amounts of money trying to help other people.
He is known as a philanthropist, and he has given out millions of dollars in charity.
Last year, he decided to give out half a million dollars in the middle of the stream, and he makes sure his fans know about it and know where the money is going.
He also organizes giveaways on his streams and social media accounts frequently, and unlike most other streamers or influencers, he doesn't give out things like clothes or phones but his own money.
You will also see links on his Twitch channel for different charities, and he has participated in over 20 funding events along with other streamers.
What Is TrainwrecksTv Like In Private life?
Even though he is one of the most popular streamers on the internet, Tyler is known for different controversies, especially regarding his gambling content.
One of the first things he did was get a five-day ban in 2017 when he was ranting about how female streamers are sluts, and they get their views only because they look hot.
This misogynistic rant led to a total riot on Twitch, and his channel got reported hundreds of times, which led to a short ban.
However, in an interview shortly after this accident, he said he referred to only 0.1% of female streamers on Twitch who are getting attention solely because of their looks.
Things like this happened in the future too, and he had a lot of sexual comments on his Twitch channel chat later on, even in his popular Scuffed podcast.
One of the things that have also caused a lot of controversies was the fact that he streamed the whole presidential election night back in 2020 and had a lot of funny comments regarding both candidates.
His followers were shocked when in 2021, he announced he would be moving to Vancouver, Canada and that he didn't plan on coming back to the USA in the near future.
However, he revealed he made this move because he wanted to continue gambling streams and get rid of US cryptocurrency taxes.
His online gambling and casino games on Twitch sparked a lot of controversies in the USA, and he was reported several times because of harmful content and influence, but he decided to ignore the criticism and find a way to continue streaming.
This year, Tyler became the highest-earning slot streamer on Twitch and the highest-earning American streamer.
He has been in a long-term relationship with his girlfriend Kayla, Felissetv.