It is always fascinating to witness passing the torch from one generation to another. Whether it is about sport, science, or technology, experiencing progress and history firsthand is strangely fulfilling and satisfying, and that's the case with the topic I'm going to cover today.
In this article, I'm going to try to help you make an educated decision about deciding between outstanding two mics from Shure, a legendary podcast microphone SM7B and new blood inspired by that juggernaut, an MV7 dynamic microphone.
Shure MV7 vs. SM7B
Comparison
Specifications
As is usually the point with these types of comparisons, it's essential to look at what each mic brings to the table.
Shure MV6
Highly durable all-metal construction
Unidirectional cardioid polar pattern
Built-in gain from 0 to +36 dB
Frequency response from 50Hz to 16,000Hz
3.5 mm headphone output
A mute button
10 feet of both USB a and USB c cable
5/8-27 thread mounting type
It comes with a MOTIV desktop application
Powered through lightning or USB cables
Weight is around 1.2 pounds
SM7B
Rugged and powerful aluminum and steel case
XLR connector type
The unidirectional cardioid pickup pattern
Frequency response is 50 to 20,000 Hz
5/8-27 thread mounting option
Internal air-suspension shock and vibration isolator
Bass roll-off and mid-range emphasis hardware switches
Weight is around 2.2 pounds
I'll run through their capabilities and most essential features and make a side-by-side comparison to find out the critical differences between Shure MV7 and Shure SM7B, and try and discern the better microphone of the two, what, and who for are they intended.
I'll start with a newcomer, the Shure MV7 podcast microphone.
Shure MV7
Shure MV7 is A hybrid USB/XLR connection dynamic microphone directly inspired by SM7B.
Those are some large shoes to fill, so let's see how it fairs on its own.
Depiction and Style
Shure MV7 is a slick and professional-looking dynamic mic. It's made out of all-metal construction. It's black colored with a smooth finish. Rugged and sturdy, it's made to be handled by everyone without fear of damaging it by rough treatment in the process.
Shure MV7 possesses both USB and XLR outputs for great flexibility, as well as a 3.5mm headphone jack for real-time, latency-free audio monitoring.
An intuitive and useful touch panel is positioned right below the foam cover. This touch panel controls audio gain and headphone volume and access to a monitor mix and a mute function.
The only minor grievance I have is that the foam cover itself is pretty loose, but it's not like it was meant to be pulled off during use, and it's certainly not going to come off by itself. A minor nitpick in this otherwise nice-looking and efficiently designed mic.
Compatibility and ease of use
Shure MV7 is plug-and-play in the word's most literal sense, especially for USB recording. You need only plug the USB cable into a device of your choice, and you're set to go. This mic doesn't require any additional phantom power to function.
It is, however, advised to download and install a MOTIV desktop application to enable options for tweaking mic gain and other EQ settings.
This great microphone is compatible with recording with many iOS and Android devices that are USB audio Class 2.0 and USB-C capable and, of course, laptop and desktop PCs.
If you prefer to work in some more advanced professional environment, Shure MV7 has you covered with its XLR output, with which you can connect to any audio interface for streaming. The best thing about this mic is that you can use both XLR and USB outputs simultaneously, a feature with many practical applications.
And finally, you will be able to use this mic with most stands or boom arms thanks to its highly adjustable integrated yoke with a 5/8-27 thread.
Audio Quality
Shure MV7 enables you to achieve high-quality audio reproduction, and it is specially tailored for outstanding vocal recordings.
This microphone features a single cardioid pickup pattern with voice isolation technology, so it will always stay laser-focused on your voice, eliminating most of the excessive room noise in the process.
Frequency response is optimized for your voice to come out crisp and clean, although a little brighter. On the plus side, you'll be to make all kinds of alterations via the MOTIV app. From one-click audio settings with auto level mode, setting up mic position and distance with a near or far setting, or choosing between the three sound signature presets. If you prefer a firsthand approach, you can always opt for manual mode and tweak everything to your liking.
So, what's the story behind it?
The plosives on this USB mic can be a little exaggerated at times, though, so getting an additional pop-filter might not be such a bad idea in the long run.
Shure SM7B is one of the finest and most prominent microphones on the market. It is well known and well established with music stars and the broadcasting industry. It is a mic of choice for many celebrities, from the late Michael Jackson to superstar podcaster Joe Rogan.
Shure SM7B
Depiction and Style
The first thing noticeable is the sturdiness and heft of the dark gray aluminum and steel case, with an opaque gray detachable foam windscreen and switch cover plate. Shure SM7B is a large, stylish, and beautiful mic.
It comes with an XLR output that enables you, along with the audio interface, all the control over your sound that you could need from a microphone like this one. There is no touch panel present or many on-mic regulators other than the hardware switches to tailor the bass roll-off and presence boost for your recording, which is significant.
Class is where it's at with this Shure microphone, with its sophisticated design and outstanding build quality.
Compatibility and ease of use
This great mic from Shure includes XLR connectivity only, so it's not plug-and-play by any means. Shure SM7B is an analog microphone requiring an audio interface to communicate with your computer, streaming tablet, or phone.
Shure SM7B does not require a phantom power to function. Still, this microphone may not be great for beginners, but learning, adapting, and working through all the bugs and kinks will be worth your time and effort.
The built-in yoke is hugely reliable. Integrated, captive nut fits 5/8-27 thread, and it will suit any standard boom arm or any desktop stand very well. It is worth mentioning that Shure SM7B does not come with an XLR cable, so it's something to have in mind, especially at this price range.
Audio Quality
The SM7B features a dynamic cartridge with a flat, wide-range frequency response that perfectly reproduces both speech and music. Everything from your voice to guitar cabs will sound as good as it possibly can, and this is one of those microphones with which you're practically guaranteed not to spend much time in the post-production.
Shure SM7B is equipped with a classic cardioid pickup pattern with uniform capture, designed to capture audio with minimum coloration. As I mentioned, it does not explicitly require phantom power, but you will need an additional 60dB of gain to get the best results and to produce that warm, smooth sound this mic is well known for with audio enthusiasts.
Some other internal components significantly impact the audio quality of this microphone. Shure SM7B is designed with an internal air suspension, practically an internal shock mount. At the same time, the added advanced electromagnetic shielding will take care of annoying hum coming from monitors and other studio equipment.
There are many reasons this mic became the industry standard, and excellent audio quality is undoubtedly one of them.
Shure MV7 vs. SM7B Comparison
The cards are on the table. Both of these mics have so much to offer, but which one fairs better than the other?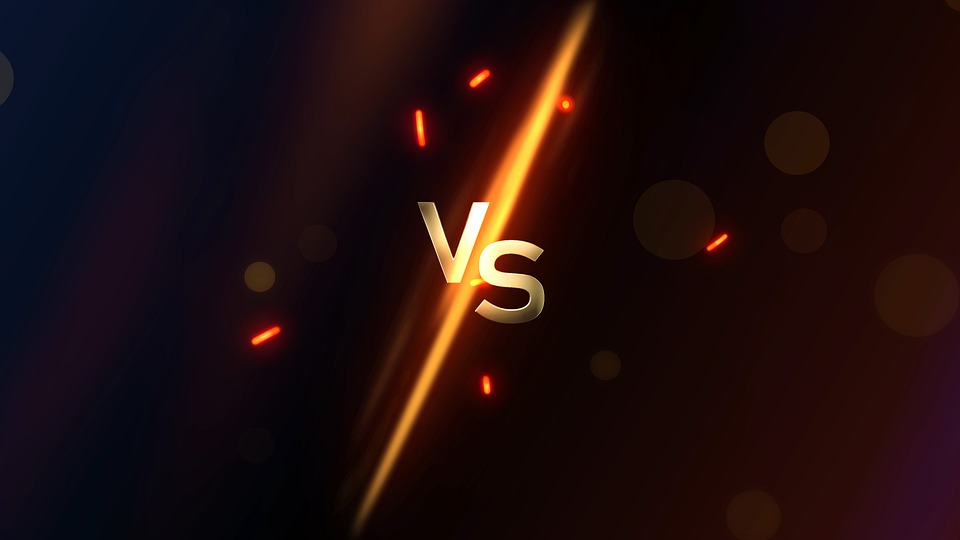 I'll compare them in several categories to determine which one rules supreme and provides the best bang for your buck.
Design and Constitution
The first thing to debate will be the look and the quality of the construction of these mics. Is there a clear winner here?
Style and Build
The build quality of these Shure mics is on point. These microphones are built of high-quality material. Both are highly reliable and intended for prolonged use.
It's near to impossible to settle on the better stylized and better looking as well. The MV7 and SM7B are similar in many ways. The main difference is that Shure MV7 is more petite and compact, while the SM7B is bulkier and heavier.
It is also worth mentioning that a Shure SM7B is more barren because of a lack of on-mic controls, while the MV7 offers a lot in that regard.
I can conclude that both are more than competently made, that they look incredibly slick and professional, and will decorate every studio with their presence.
Connectivity and Accessibility
Connectivity is where these mics differ more than in the looks themselves.
Shure MV7 is a far more versatile option because it provides you with both XLR and USB connection, while the SM7B is connectable only through XLR cable. It's a conscious choice from Shure since these mics are seemingly intended to fill different niches, but it's still something worth mentioning.
With that in mind, it has to be said that MV7 is way easier to use, especially for beginners. The USB connectivity is a big deal because the USB cable you get with this mic allows you to connect it with everything from laptops to Android phones directly.
On the other hand, the SM7B is an analog microphone, and it requires some fiddling with the audio interface. Plus, you'll even have to go through the trouble of getting a suitable cable because none comes packaged with this microphone.
The MV7 is a definite winner here, and it's a better choice if you prefer more flexibility or if you're a beginner appreciating plug-and-play technology with your setup.
Audio Recording
Shure SM7B is widely regarded for its superb audio reproduction and capability in various applications, but can MV7 endanger that position?
Sound Quality
While there are some unmistakable similarities between these mics that influence their recording performance, in the same way, they both feature the same type of unidirectional pickup pattern. Both have internal shock mounts and foam windscreens, everything that provides these microphones with clear and powerful sound.
The vocals sound much warmer and fuller with Shure SM7b, especially if you are recording material close to the mic. The Shure MV7 is more prone to plosives and is brighter in tone, though that can be rectified by clever tweaking via manual settings, using n XLR output and a far mode preset.
Because of the aforementioned broader frequency range, things here are even more in the SM7B favor when it comes to recording instruments since MV7 focuses more strictly on the podcasting aspect.
Shure MV7 is certainly no slouch in this department, but SM7B still takes the cake with its laser-focused, warm, classic sound.
Power, gain, and software
Here is another category that these two vastly differ from one another.
Unlike Shure MV7, the SM7B requires a considerable gain to achieve that recognizable sound that it's known for over the years. It still sounds great out of the box, but for the best results in recording that classic warm tone, at least 60 dB of gain is advised. That's not an issue with MV7, which has the gain built-in from 0 up to 36 dB and is otherwise more sensitive in comparison, more likely to pick up room surrounding sounds on maximum boost.
Shure SM7B is an analog mic, and it doesn't offer much in the sense of software solution since all the audio tweaking is done via your audio interface. Opposite to that, the MV7 comes with a dedicated mobile or desktop app with many exciting and useful features. It enables adding more gain, an auto level mode for one-click setup, a mic-mute option, setting up EQ and making presets, and many more advanced features to tweak the sound to your liking.
And in the end, it's worth mentioning that while neither of these microphones requires phantom power, the MV7 is still more practical to use because it's powered through whatever USB device you connect it with, like a personal computer.
Shure MV7 vs. SM7B Final Thoughts
Which microphone is a better option of the two? Well, they are both great products in their own right. Both are premium priced, though MV7 is a cheaper option, but seemingly they aren't meant to fill the same niche on the market anyways.
Shure MV7 is better for beginner podcasters and streamers or people who prefer easy to set up plug-and-play solutions. On the other hand, the SM7B is more versatile and offers better sound, making it better for people with more advanced professional needs and deeper pockets.
Ultimately, having all that in mind, if you twist my arm and force me to choose, I would have to decide on SM7B. It's hard to disregard everything that brings to the table, and it's damn near impossible to deny the quality it provides in both the build and the sound: Shure SM7B, a superior microphone.
FAQ
Is the Shure MV7 better than the Shure SM7B?
As we already established, no, not really. The MV7 is still a great microphone, but it doesn't have what it takes to stand up to a juggernaut like Shure SM7B.
The latter is better at almost every category one might consider when purchasing a microphone. It's more versatile and better for recording both vocals and musical instruments.
Is it better for the available price? That is a whole different question altogether. SM7B is pretty pricey in and of itself. Suppose you consider all the additional expenses that might be around the corner, like getting a preamp, audio interface, desktop stand, or a boom arm. In that case, you might want to contemplate a cheaper option—an option with at least somewhat similar performances like MV7, for instance.
Is the Shure MV7 worth it?
If you're a streamer or a beginner finding your fortune in a podcasting world, and you want a professional microphone that won't completely break the bank, then yeah, MV7 is utterly worth it.
You'll be able to carry it and easily use it with only a laptop or a phone. It sounds excellent, and it offers many extra features to satisfy even your most specific of needs.
Is the MV7 good for vocals?
Yes, Shure MV7 is made explicitly for vocal recordings. Everything from its touch panel options to its pickup pattern and dynamic range and high sensitivity is hand-tailored for something like podcasting. Your voice will always sound good enough whether the source is close or far away from your microphone.
The best thing is, with a dedicated USB connection and so many options in its unique desktop or phone app, it's a sure-fire way you can adjust everything you want without the need for crazy acrobatics in post-processing. And you can always connect it via XLR connection if you're going to go more pro and take advantage of everything this mic has to offer for even better results.