Being a subscriber on Twitch provides a lot of benefits, such as using some special animated emotes, earning subscriber badges, and many other perks.
---
However, people on Twitch can also unsubscribe from a certain channel if they are not satisfied with something. Here is how to unsubscribe on Twitch:
How to Unsubscribe on PC/Mac?
* Log in to Twitch and click on your profile picture;
* Click "Subscription";
* Go to "Your Subscriptions";
* Find the channel you want to unsubscribe from;
* Click the "cog" icon;
* Choose "Don't Renew Subscription" or "Cancel Paid Subscription";
* Select the reason and click the button to confirm;
How to Unsubscribe on an Android Device?
* In the Twitch app, find the channel you want to unsubscribe from;
* Click the "Subscribed" button;
* Choose the "Cancel Subscription" option that appears;
---
We'll talk about the reasons for unsubscribing a bit later, and the first topic we are going to cover is how to unsubscribe on Twitch in more detail.
Therefore, below you'll get a detailed guide on how to cancel subscription on Twitch.
How to Unsubscribe on Twitch?
First of all, as you know, Twitch can be used on PC or Mac, as well as on a mobile device such as Android or iPhone, and in this text, we are going to cover the unsubscribing process on all these devices.
At the end of this introductory part, let us just warn you to keep in mind that you have to cancel Twitch subscriptions from the device that you used for subscribing.
So, if you subscribed on your computer, you have to use the computer for unsubscribing.
It's the same with your Android device.
If you subscribed to it, you have to unsubscribe from it as well.
And after you unsubscribe, the end date until which all the benefits and perks that a Twitch subscription provides will be the next billing date.
Now, let's move on to breaking down the unsubscribing processes.
How to Unsubscribe on PC/Mac?
Since most people use Twitch on their computer, we'll start with canceling a subscription on computer devices.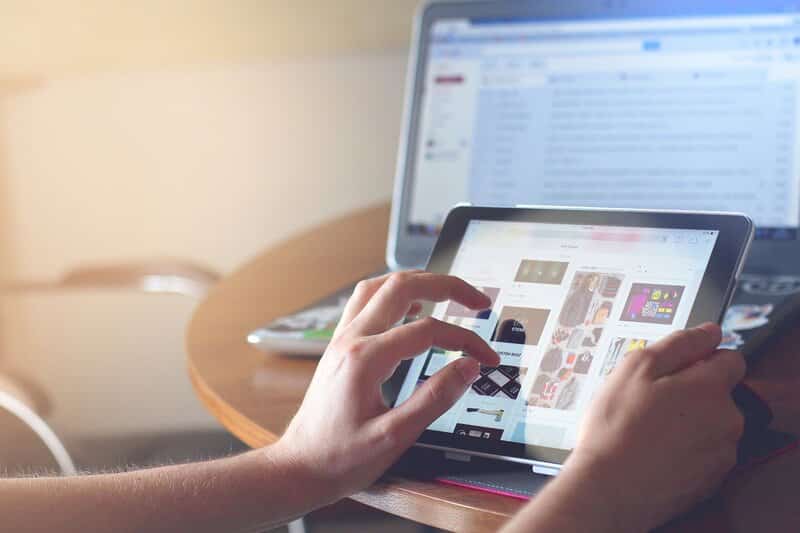 Step 1
Logically, first, you are going to log in to your Twitch account.
On the following page, find your profile picture in the top right corner and click it.
Step 2
A dropdown menu will appear.
Find the "Subscription" option in the menu and click it.
Step 3
The next page that will open is the "Subscription" section, within which you can see all the Twitch channels you are subscribed to.
On the same page, there are several subsections, such as "Your Subscriptions, Gifted Subscriptions, Mobile Subscriptions, etc.
You need "Your Subscriptions" so select this subsection.
Step 4
Here you'll find the list of your Twitch subscriptions and next to each subscription there is a "cog" icon.
So, when you find the Twitch channel you want to unsubscribe from, click the "cog" icon next to it and select either the "Don't Renew Subscription" option or the "Cancel Paid Subscription" option.
If you clicked the "Don't Renew Subscription" button, Twitch will offer you a list of reasons for canceling the subscription.
If your reason is not on the list, you can always select the last "Other" option and then click the red "Don't Renew Subscription" button to confirm the successful cancellation one last time.
If you've accidentally chosen the wrong account, or perhaps changed your mind, there is also the purple "Stay Subscribed" button.
In case you have just subscribed to a channel and you want to cancel your subscription immediately, you'll probably have the "Cancel and Refund" option, which, you must admit it, is very useful and welcome in a situation when you, for example, accidentally or by mistake subscribe to some account.
With this step, the process of unsubscribing is finished and you have successfully canceled your subscription from a channel you've chosen.
Now, we'll move on to unsubscribing on an Android phone.
How to Unsubscribe on an Android Device?
The process of canceling a Twitch subscription on an Android device via the Twitch mobile app is as plain and simple as on a PC or Mac and you'll notice that you will need to follow, more or less, the same steps as with a PC or Mac.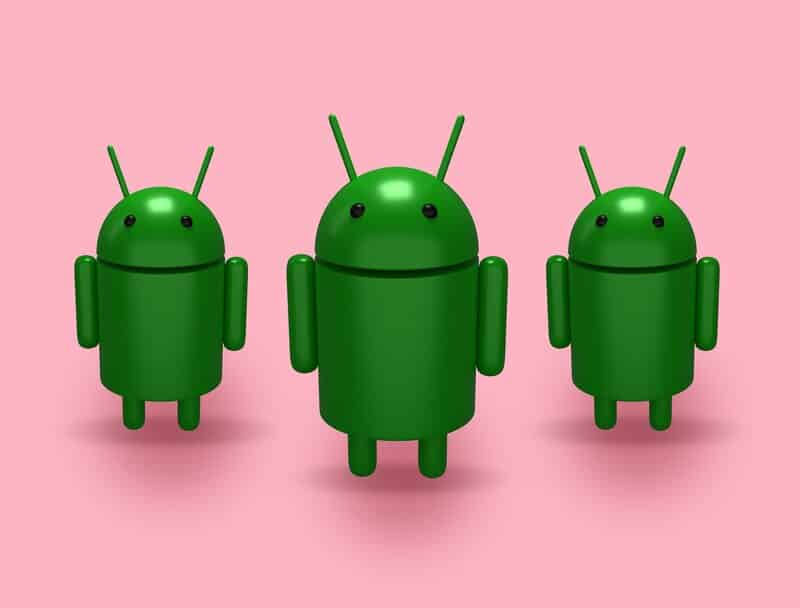 Step 1
We'll just assume that you already have the Twitch app on your Android and if not, please download it.
Then open the app and find the channel you want to unsubscribe from.
Step 2
On that channel's Twitch page you'll see a big "Subscribed" button.
Click it.
Step 3
After you've done that the "Cancel Subscription" option will appear.
Click that and then click it one more time and the unsubscribing process will be finalized.
And if there is no "Cancel Subscription" option, don't panic and don't think that there is something wrong with Twitch or the app.
That just means that you didn't subscribe to that channel from that device, so try unsubscribing from some other.
How to Unsubscribe on an iPhone Device?
iPhone devices are a bit trickier than PC/Mac or an Android devices since you can't cancel your Twitch subscription immediately using the Twitch app.
Instead, you can just wait for your subscription to simply expire alongside all the perks and benefits, and if you don't manually renew it afterward, you'll be unsubscribed.
Nevertheless, if you are being charged automatically at the beginning of each month, you can choose the "Don't Renew Subscription" option at any point during your subscription and it will be canceled at the end of that month and your money won't be taken afterward.
But, in order to make it clearer, we'll analyze this process just like the previous two.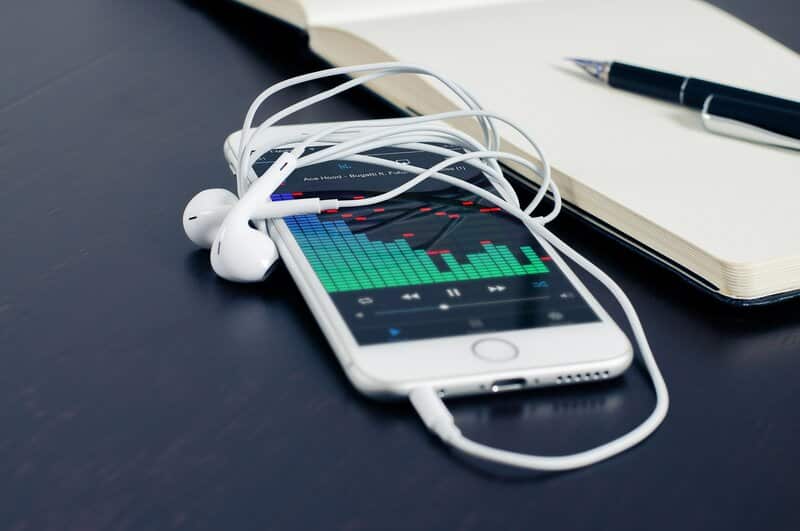 Step 1
Open the Twitch app on your iPhone and click on your avatar to open your profile.
Step 2
In the top right corner of your profile page, you'll find a cog symbol that you should click.
Step 3
Then choose the "Subscriptions" option, where your active subs are, and pick the account you want to cancel your Twitch sub from.
Step 4
Finally, select the, already mentioned, "Don't Renew Subscription" option and you'll be unsubscribed from the beginning of the upcoming month.
Why Do People Unsubscribe on Twitch?
It's normal that people don't give their support indefinitely even to their favorite creators, but within this text, we also wanted to analyze the unsubscribing phenomenon and to do a little research on the usual reasons why people cancel transcriptions since many people wonder about this.
So, we are bringing you the list of the most common reasons why Twitch users cancel a subscription.
1. Personal finance
Regarding the fact that Twitch subscription services cost $4.99 per month, it is one of the monthly charges.
Nowadays, people's financial situation often changes and goes up and down, and perhaps people who once could afford several Twitch subscriptions, at some point realize that they should spend that money on something more important.
2. Payment method modifications
Users might change their payment method on their account, and if they do that they need to cancel Twitch subscription and then subscribe again so that those changes would apply to those channels they are subscribed to.
But, honestly, this reason is not so often and it doesn't have to do anything directly with a Twitch streamer or a subscriber.
It's simply an administrative thing that can be handled very quickly.
3. Dissatisfaction with a streamer
This has probably happened at least once to every Twitch user.
You become interested in some streamer's content, he or she becomes one of your favorite streamers, you subscribe to his or her channel, only to eventually find out that you don't like him, his content, his energy, or his behavior, and then you, logically, decide to unsubscribe and stop spending money on him.
4. Schedule issues
This one can also be sorted into the "streamer-viewer compatibility" category.
Namely, perhaps you really like everything related to the channel you have subscribed to, but suddenly that content creator decides to change his or her schedule and the new schedule doesn't suit you.
And if you can't watch some channel's content, you won't remain subscribed to that channel.
5. Special situations
Sometimes Twitch organizes some actions related to subscriptions where subscribers get many discounts, gifts, or can be subscribed for free as long as that action lasts.
These are called Twitch Subathons if organized by streamers, or Subthember, which is a yearly promotion on Twitch during September. After the action is over, many Twitch users decide to unsubscribe.
Conclusion
This text is primarily intended for those who wish to unsubscribe but, for some reason, don't know how, but also for those who are interested in reasons for unsubscribing that we mentioned, or for those who want to find out more about Twitch subscriptions.
Since we have put a lot of effort into the creation of this text, we are hoping that you will appreciate it and find it interesting and helpful.