As a beginner, you might be wondering why someone would like to use a green screen, so let's answer that question first. Think about Spider-Man flying in the sky and jumping from one building to another.
All that actually happened was shooting in front of a green screen and editors adding special backgrounds and visual effects. Isn't a green screen a real game-changer?
---
In this article, we will find out how to use a green screen in your streaming sessions.
How To Set Up The Green Screen
1. Buy a green screen
2. Stretch it out nicely and iron it
3. Keep the distance between the subject and the screen
4. Light the screen first
5. Properly position the camera (with your body in the center)
6. Avoid green objects in the scene (clothes, stuff around you, etc.)
7. Think of the camera movements in advance (plan everything ahead)
8. Test everything before shooting
9. Record your video or image in high resolution
What Do You Need For Your Setup Beside Green Screen?
1. PC and Camera
2. Software Encoders (such as OBS, Adobe Premiere, or Streamlabs)
3. Lighting
---
Adding the green screen background, or chroma key adds a note of professionalism and creativity to your stream and brings the game to a higher level.
The most important feature is that you can replace the green screen with your desired background image, video, presentation, and similar using editing software.
Besides, it is a color that looks good regardless of one's hair and skin tone and doesn't affect its appearance.
It is not difficult to set up at all, yet it makes a world of difference compared to ordinary live streams. So, join the party and showcase with your professional streams.
What is Chroma Keying
Chroma keying or chroma key software is specialized green-screen software for removing the green background (or other colored backgrounds) with another icon, film, clip, video file, or presentation as your new background.
The green color is especially conducive for this as it doesn't grab parts of a subject in the foreground.
First Use of Chroma Key
Chroma keying first appeared in making movies. Instead of performing in myriad dangerous places and situations, it was easier, less demanding, and less dangerous for actors to shoot in front of a green screen.
Besides, green screens proved to be a lot less expensive than creating real movie sets, also saving traveling and insurance costs.
Now that green screens are available to everyone, why not make use of them in your live streaming? Let's see how you can use a green screen by yourself.
How to Use a Green Screen
Using a green screen allows you to set your own desired custom background and look more professional during your live stream.
Besides, you can change the screen in the editing phase according to the topic of your clip and use the new background for advertising, recording sessions of various kinds, for your YT channel, or even a platform with educational content.
There is a slight difference in the process when you are making a live session and post-production. Namely, you will have to replace the green screen as you are recording during your live sessions and after recording in the case of post-production.
What Do You Need to Use Green Screen?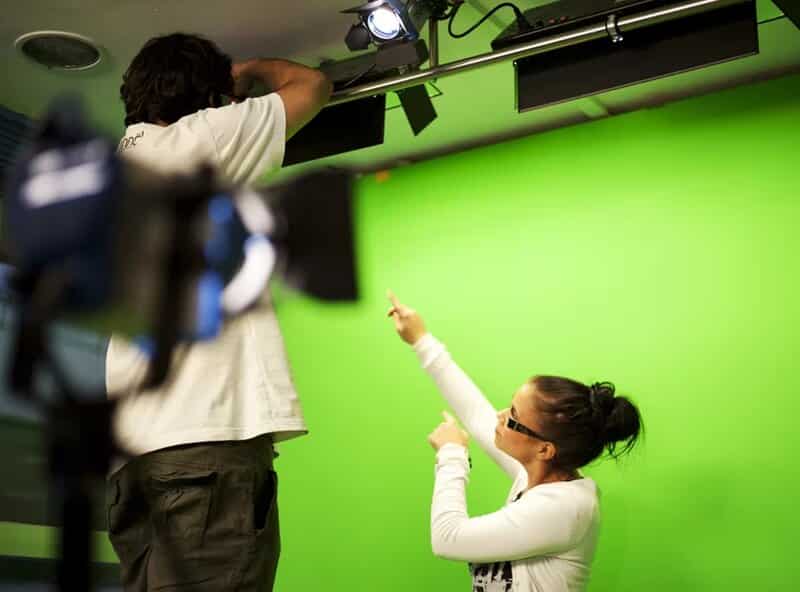 1. PC and Camera
It goes without saying that you need a PC and a camera. Your PC should be able to support the extra load. Since you are making an effort to produce quality content, make sure to invest in a good quality camera as well.
2. Software Encoders
Besides, you will need to install software encoders, such as OBS, vMix, and XSplit that allow you to swap backgrounds for your green screen video/image. You can also use Adobe Premiere Pro, but that option isn't free.
3. Green Screen
Green screens are nowadays available to everyone at affordable prices and you can purchase a green screen online on Amazon for only 15 dollars.
Alternatively, you can buy a green poster, cotton muslin, or double-sided backdrops. Make sure that the color is evenly green and free of wrinkles before you record a green screen video or image. I talked about that on Porch.com.
4. Lighting
Finally, you need additional lighting for the best results. In fact, lighting is the most expensive part when it comes to setting up a green screen. It is vital that your screen is lit evenly or else the software won't be able to key it properly.
You will at least need two lights, one that goes on the right end of the screen and the other on the left end.
Some of the typical artificial light sources are key light (your main light, such as LED), fill lights (umbrellas and softboxes), backlight and ring light, and led or fluorescent. If you have to choose only one, go for the ring light as it lights up everything before it evenly.
Setting Up The Scene
Here are the steps you need to follow to ensure the scene has been set properly before you start filming your video/image.
Get a green screen
Buy a green screen online, green paper backdrops, posters, cotton muslins, or double-sided backdrops. Don't use your old one if the color is faded or has spots. The screen should be uniform in color. It is always a good idea to get the larger one than you think you will need.
Keep it wrinkle-free
Stretch it out nicely and ensure there are no wrinkles. You can iron it as well.
Keep the distance
Maintain the distance between the subject and the screen. Mount the wrinkle-free screen right about 12 feet away from you, making sure it fills the frame of your camera. This will minimize the risk of a subject casting shadows, you, that is.
Lighting the screen is essential
Never light the screen and the subject as one, but instead, light the screen first. Use two thousand-watt lights and softboxes around them for the screen. To light, your subject, use a ring light or a less strong bulb.
Position the camera
Place the camera in a way that captures your body as well, with you in the center. That's how your green screen video will look better or any video you create.
Avoid anything green
Don't wear green clothes as you don't want to appear one with the background. Also, remove all green and light-reflecting items from your setting.
Plan your shooting in advance
Think of the camera movements you will use and lighting – this will give you the necessary confidence during the entire process.
Test everything beforehand
Make sure there is no green light spill, bleeding, or unwanted reflections. You want everything to be perfect before making the final cut.
High resolution
Record your video or image in high resolution, exclusively in front of the green screen or else every movement you make outside the screen will be erased from the final video.
Content storage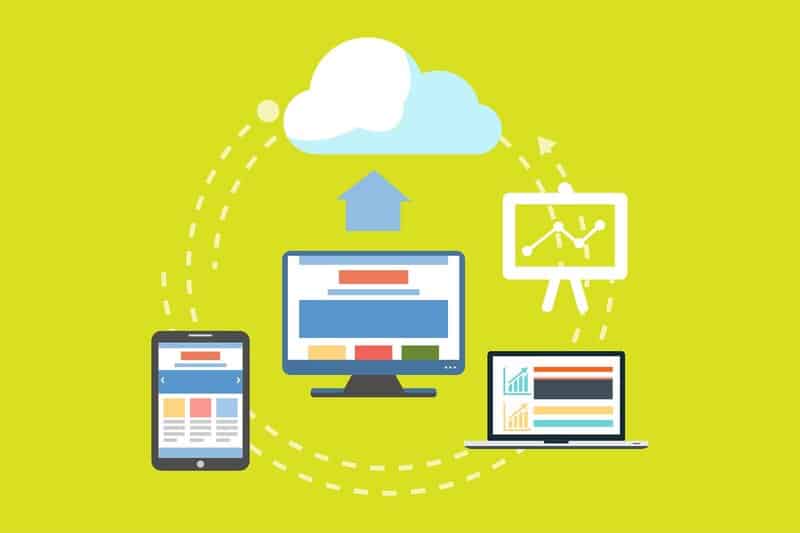 Transfer the video onto your PC. Cloud ensures easy storage, for instance.
Add a new background
Having filmed a green screen work, it is time to add your background clip/background image/icon/film.
Use the free tools Shortcut or LightWorks to replace the green screen with your background of choice. Another option is Adobe Premiere Pro for a smooth edit.
This software will make the color transparent to allow you to choose any other. Use the eyedropper tool to select a color you wish to make transparent.
Edit
Make sure to roughly edit the content before replacing the chroma background. You can also add special effects at this point, adjust things and finally save your project.
It is obvious that planning a live stream requires a bit more planning than giving the usual streaming session, but it is definitely worth the while.
Broadcasting will be a lot more fun for you and your viewers with this feature. After the first try, you will be able to save time.
Using a Green Screen for Zoom
You can also use green screens in your Zoom meetings to conceal your real background and protect the privacy of your home. The green color suits all human skin tones, so it makes a perfect colored background.
You can also use the same color and paint your wall green, but if you can invest, go for the green screen background. You will have a lot of virtual backgrounds to choose from once in a meeting thanks to the chroma key.
Once you have mounted your green screen ensuring enough space between you and the screen, go to the Settings – In Meeting (Advanced) – Virtual Background and make sure the button is on the right side.
Then, launch the meeting and click the Start Video button in the bottom left corner. Select Choose Virtual Background and check the checkbox called "I have a green screen". Then, you will be able to choose your preferred virtual background.
Should I Use a Green or Blue Screen?
A green screen is always the first option because it gets along well with digital cameras (your capture device) and corresponds to all skin tones. Besides, it doesn't mess with objects in the foreground. On the other hand, a blue screen is a better choice if your background receives less light.
No matter if you are using green or blue screens, it is always a good idea to have a good source of lighting so as to prevent it from messing with other objects. Lighting is the most important step that will enable you to create good-quality images and videos.
Conclusion
Chroma key green backgrounds (chroma keying) are occasionally used as backdrops in making videos and doing photography.
Chroma keying enables you to separate the object from the background and substitute the green background with a new one. As such, chroma key is immensely popular among Yout Tubers, live streamers, and influencers.
Green screens offer countless possibilities to get creative and transform yourself into a completely different environment although you are just sitting in front of your green screen.
Simply shoot a scene and digitally remove it, i.e. key out the green color and choose a new background once you have created a project such as a photo or a video. Hopefully, this article has helped you learn the ropes.
Frequently Asked Questions
What apps support a green screen?
You can use a green screen on Microsoft Teams, Zoom, Skype, Webex, and other conferencing platforms. It will make the new background more private thanks to the solid color as a good separation between your home and your office.
How do you use a green screen for beginners?
First of all, you need to purchase a green screen and good lighting for both the green screen and the subject. Blue screens work better if you have low light situations, but if you can supplement it, go for the green one.
Create space between your subject and the screen. Adjust the lighting and plan your video/image beforehand. Once you are done filming, install the free featured products we have mentioned for removing the green screen, go to the settings, drop the old background and add a new one.
What software do you need to use a green screen?
In order to be able to create a new background and use the chroma key successfully, you need to install encoding software tools such as Adobe Premiere Pro, Lightworks, OBS, vMix, and XSplit or Shortcut.
Where can you get a green screen?
Green screens are widely available at affordable prices. Check out this Chromakey Green Screen Backdrop for 15 dollars.
Alternatively, you can try using a green tablecloth or any other green fabric.
In the worst case, you can always paint the walls green and dispose of any furniture you have behind you while you are streaming.