When starting their streaming career, many people are faced with the fact that their environment doesn't look good enough and that they have to make some changes if they want to attract more viewers.
Renovating your whole room or streaming place is definitely not an affordable option, and it can take up a lot of time, so the best thing you can do is opt for a greens screen that will allow you to transform your environment completely.
For that reason, we have decided to gather some of the best software for green screen streaming and help you create your perfect green screen setup that will improve your streaming performance immensely.
Best Green Screen Software
Reviews
Green Screen Software
Compatible with Windows and Mac PCs
Suitable for both live streaming and video editing

Only for virtual backgrounds
Compatible only with Windows PCs

Free green screen app
Wide compatibility
1. OBS Studio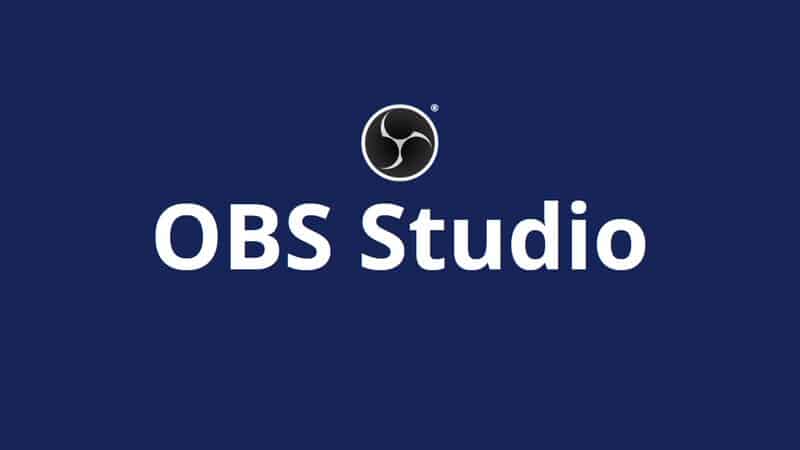 OBS Studio is definitely one of the most popular software among gamers and streamers, and it allows you to do basically anything with your videos or streams.
This app guarantees you an immersive experience that no other software can provide you with, and it is considered to be the best professional software for different types of streaming and video editing.
However, the OBS Studio also offers you the opportunity to use their green screen set that will allow you to get the perfect streaming background with just one simple click.
While you can use OBS Studio for your streams and spend hundreds of dollars on equipment, you can always choose the OBS Green cam option that will allow you to get the same outcome with just a few simple clicks.
Even though many people still opt for the old school way and decide to buy a green backdrop they will keep in their room, more and more people have been using this option, especially since the pandemic started.
OBS offers Green Screen options that basically allow you to choose a virtual background of green color and start using your editing software with this.
You can upload all the popular video formats, open the video editor and start live streaming with this option.
All of that can be done directly through the OBS studio app, and you will be able to launch your performance directly from this streaming software.
This is definitely a great advantage compared to other software because not all of them will allow you to use the green screen in real-time and stream directly from the app.
However, this is not the only option OBS Studio will offer you because you can also use their Chroma Key technology.
The Chroma key technology is great for people who have the money they would love to invest in a solid green screen background and have a room that is big enough for this kind of performance.
You will also need great lighting and have to control the whole setup a few times to make sure the green screen looks decent, and you will be able to start Chroma keying without the fear that someone may realize everything besides you is an illusion.
The lighting setup needs to be very good and positioned at the right angles; otherwise, the video captures definitely won't be great, and your background image may get distorted.
I would recommend getting a high-quality video source, too, because using a physical green screen really need to invest a lot more care and attention if you want it to work fine.
The Chroma Key software is very easy to navigate through, and all you will have to do is choose the right green screen effects and fine-tune these settings according to your background and video.
All the Chroma Key settings will be available to you in the software, and you can always change the preferred green screen effect throughout the video or live stream.
Physical green screens really need a lot of attention, and you usually won't be able to do this all by yourself, and you will need a sidekick who will keep an eye on the background and lighting, making sure nothing gets messed up.
However, the OBS Studio really offers the best green screen feature, so whether you are looking for a physical or virtual green screen background, I believe this amazing software and its Chroma Key technology will definitely be the right choice for you.
On the other hand, if you are really inexperienced, handling Chroma Key can be very complicated for you so I recommend experimenting a little bit before you really start using it.
I suggest always controlling your Chroma Key settings twice because you want to be sure everything will work fine and it won't get messed up during the stream.
This is also a completely free green screen software and an editor I would recommend to everyone, so at least try giving it a try.
---
2. Motion Ninja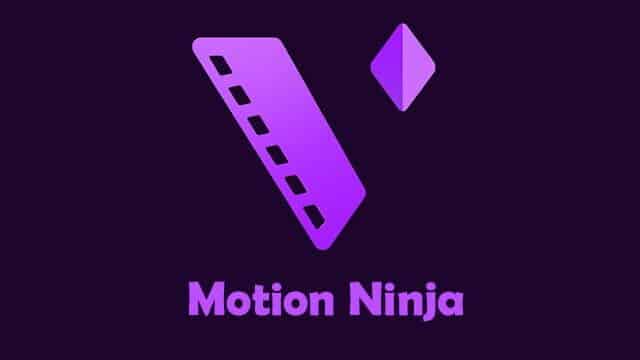 Motion Ninja is also a very popular free software that will allow you to create a green screen video and add any sort of background that works well for you.
The green screens you will get with this app are virtual, and it is not really accustomed to the physical green background, so I don't recommend using it with them.
The Motion Ninja app is a free green screen editor that is a great option for both complete amateurs and real professionals in this field.
It is very similar to the Chroma Key setting, and it is suitable for your streaming setup, but unfortunately, it only works with Windows PCs.
As far as we have seen, there is no alternative app for Mac devices, so I really don't know what could be an alternative for our fellow Apple readers.
Not only will you be able to find a great green screen, but you will also get the possibility to rotate between multiple scenes during the stream and create an interactive and amusing experience for your viewers.
Even though the app doesn't look amazing and its overall design is plain and simple, you will get access to different professional effects that work great for many live streamers.
You can choose among hundreds of special effects, which is amazing, and you can also choose to create your own preset and effect that you will be able to use while streaming.
The app also allows you to replace the effect layer throughout the stream and even switch to another webcam, which is a great option for people who stream in pairs or groups.
Even though it is very similar to Chroma keying, the quality you will get with this app is not that amazing, and even if your video source is able to provide you with 4K resolution, it still won't look that good.
However, this is a completely free green screen video editor, and it can work great for streaming, so you really can't expect it to be perfect.
The picture quality will for sure be a lot better when you are editing a video and then uploading it to youtube or another platform, but it will just be fine for live streaming too.
---
3. Kinemaster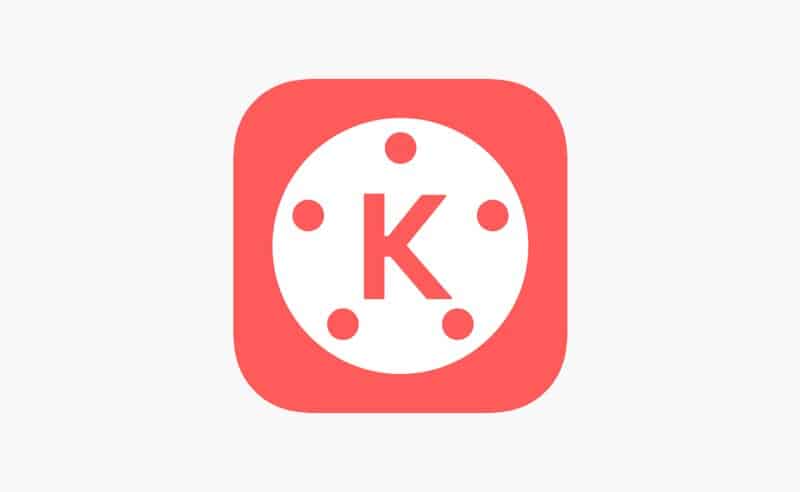 Kinemaster is a great software that allows you to directly upload from the camera source and then get into the editing process with a simple double click.
Many people use it for creating home movies, but it is also the choice of many streamers and gamers who want to create amusing and quality content for their viewers.
The Kinemaster app is known for offering hundreds of different effects and features to its loyal users, and it is a great option if you want to start using a green screen, but the virtual one.
Even though the gree screen option is completely free and you can create a video using it, other features usually need to be paid for, so it is not a completely free app.
When using Kinemaster, you will have to take some time to learn the green screen activation process, but overall, it is very easy to do it.
You will not be able to activate it on your main screen or in the top layer, but rather in the background layer, and this is also the way that gives the best results.
When you open your video in the software or start filming using it, you will have to add green screen clips to the bottom layer.
You will have to select each clip in the program and then open the menu where you will opt for the Chroma key that will activate the green screen.
Once you have activated the green screen, you can start using special effects and adjusting the image and the video, and you can choose whether you want to invest in professional effects or stick with the free ones.
Since it is compatible with all types of PCs and laptops, you will be able to download the Kinemaster software to your device without problems and start using the program immediately.
However, I believe this program works the best when you have a paid membership and access to all the special effects because this is really the way you will get the best videos and streams.
In the end, this decision is completely up to you, and you can always choose to master the Kinemaster settings and continue creating streams and Youtube videos for free easily.
There really are hundreds of different features, and if you want to create a real professional stream and elevate your career, then it is a worthy investment.
---
4. Chromavid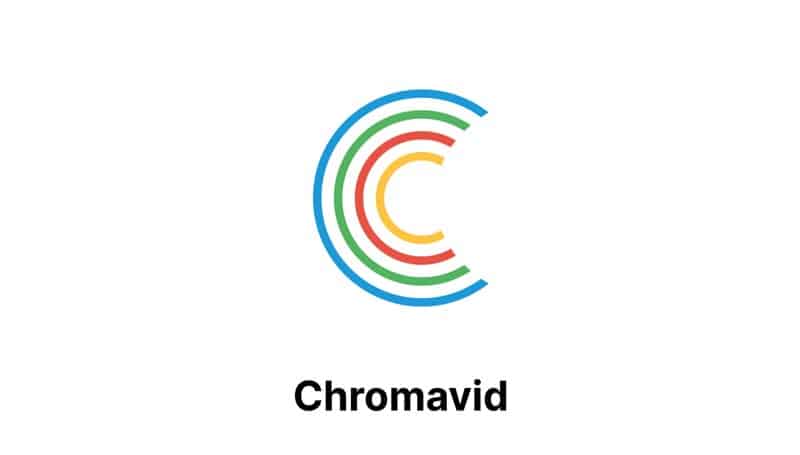 Chromavid is also an app that is made specifically as an open broadcaster software for using a green screen, and it is a great option both for people with PCs and those with smartphones.
It allows you to create and stream a green screen video without problems, and it has great editing software that will allow you to control the whole process and create the perfect video.
The Chromavid app can be downloaded both to Windows and Mac PCs and laptops but also to different smartphones.
Even though most streamers tend to use software like this on their PCs, there are a lot of people who opt for streaming via their smartphone, too, and this is a great option if you plan on doing that.
However, there is a steep learning curve to this app, and that is the fact that you will need to go through a whole course before you start using it because it is very complicated to navigate through.
It may look similar to live Chroma keying, but in general, this app is a lot more complicated and has plenty of options that you will not come across on other software.
If you have a sweet spot for perfectly edited videos and streams, then this is definitely the right option for you because it will allow you to change and add basically everything.
While video editing, you can add different images, sounds, implement other videos and experiment with the resolution.
You will also be able to create the perfect green screen and setup that will be changing or rotating beside you without having to click on anything.
No matter how bad your webcam may be, while using this app, you will see great results, and your resolution will look a lot better to everyone on the network.
In general, the whole process is very simple, but you need to learn where all the settings are and what are the right resolutions and features you need to use in order to get the look and design that you desire.
Overall, this is an amazing program, but users complain that it tends to have a lot of bugs and crush down frequently, which is really not the best option if you are using it for a green screen.
When creating the green screen, you need a program that will work fine no matter what the obstacles are, and this may not be the right program for you.
---
Frequently Asked Questions
How do you use a green screen?
You can choose whether you will be using a virtual or physical green screen while streaming and then see what app or program you will need is. If you opt for a virtual one, all you will have to do is turn on the settings that all you to create a green screen background and start using the one that you prefer.
When using a physical green screen, you will both need a high-quality app and a real green screen that will be in your room and allow the program to create the background you believe will look the most interesting.
Does OBS have a green screen?
Yes, OBS has a green screen, and you can easily use this feature by finding it in their basic menu. However, when using OBS, you can also use a physical green screen, so which one will be your choice depends on a personal preference.
Conclusion
As you can see, there are many different ways you can use a green screen, whether you are looking for a physical or virtual one, and there are many different apps and programs you can choose between.
Using a virtual green screen is the best option, in my opinion, and I believe it will guarantee you the best results and help you save money at the same time.
There are a plethora of programs made specifically for this, and you definitely won't make a mistake whichever one you decide to choose.