This question has become very popular and interesting among gamers and streamers recently. Namely, Nintendo Switch has come with a plethora of games since its appearance in 2017.
Games such as The Games of Zelda, Mario Kart, Super Smash Bros and many others have gained a reputation and become widely popular among gamers who stream.
However, the main problem is that Nintendo Switch comes unequipped for streaming. Therefore, one will have to find a way to stream by himself. Most people opt for a capture card, but we know that it might be too expensive for some.
So we have come with a few solutions that might teach you how to stream Switch without a capture card.
1. How to Stream Nintendo Switch without Capture Card
The answer is yes, it is possible. And our team have tried the two best and probably only options for now.
We have decided to try both of the alternative options, and we can say that it has been productive and successful.
There are no huge differences in stream quality or capturing the most important game moments.
The descriptions of its use are available, and a step-by-step explanation should make the installation "piece of cake" for you.
In the end, you will even see a capture card review. We were curious to use it, as well, and compare it to its alternatives.
Moreover, we researched the experience of our colleagues and compared it with our own. As a result, the list of FAQ (Frequently asked questions) is available.
Hopefully, this text will provide you with useful answers.
2. Stream using the Streamlabs Application
If you are looking for a way to stream on platforms like Youtube or Twitch, then you will be more than satisfied with our first recommendation.
Streamlabs is well-known in the world of streaming. You can stream Switch without capture card with only a few clicks on your mouse and keyboards.
Most importantly, the Streamlabs app is free, which means that you can save money and invest in other streaming gear components.
Streamlabs App is one of the handiest tools for broadcast, it is available on iOS and Android. Editing streams, stream chats and donations are just one click away from you.
Therefore, we think this might be a perfect alternative for you.
We will use a step-by-step method to explain its installation.
The process:
Step 1:
Simply download and install it on your device.
Step 2:
After the download and installation, open the app and log into your account for streaming on Twitch, Youtube or Facebook Gaming.
Step 3:
Enable your microphone and camera.
Step 4:
Within this step, you should choose between various widgets. Bear in mind that the widgets you select will be present during the gameplay.
Therefore, you should be cautious and not overdo it. When you select the preferred widgets click "Next".
Step 5:
Align the widgets according to your preferences. Moreover, you can add things like designs or text to your screen.
Step 6:
When you have finished the previous steps, go back to a home screen.
Once you are there, you will see an option called "Alert profiles". Simply select it.
We recommend you check whether the Default alert is off, if it is, tick it back on.
Step 7:
Choose the "Settings menu", then click Broadcast. Now you can select your preferences.
We advise you the following: Set your output resolution to 720p, frame time to 30fps and 2500p for the maximum video bitrate.
These preferences are for those who have average internet service. However, those who have a better and faster internet connection can freely exceed these numbers.
Step 8:
Within this step, you should put your phone on a tripod and your Nintendo on a stand.
Now, it is time for Streamlabs to shine, switch off your Auto-Brightness and turn it to the maximum. Of course, both of the actions are performed via Streamlabs.
You can adjust zooming as well. Try out zooming in and zooming out of your mobile phone screen, then decide which is the most suitable for you.
Step 9:
Now, within this step, if you have performed all the steps above, you can try it out. You just have to click on the red button below the screen, and there starts your streaming adventure.
You are ready to go!
Related: How to Stream with Streamlabs – Great Tips and Tricks
3. Stream Using Xbox One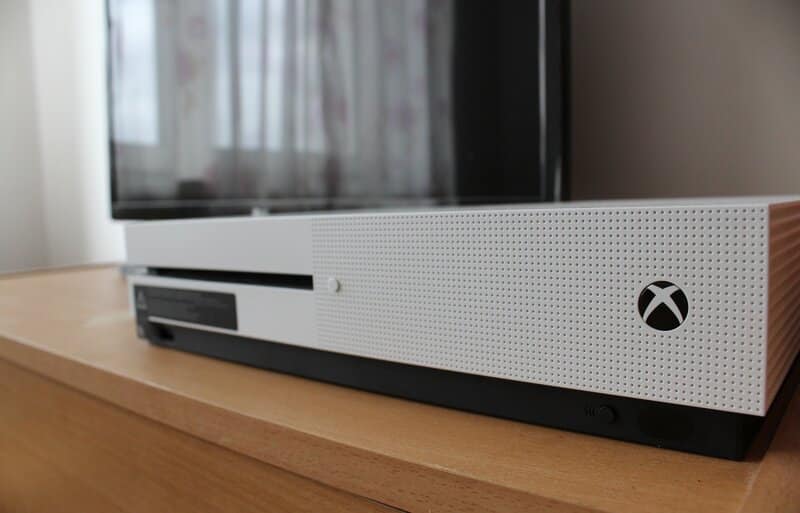 Another great option for your streaming is to use Xbox One Console. Moreover, if you have one at home, you will not pay a single cent for it.
Requirements:
A PC with, at least the following configuration: 8GB RAM, Windows 7 or later, and Intel Core i5-4670 processor or its AMD correspondent
Reliable and fast internet
The streaming software
Generally, you should connect Nintendo Switch to Xbox dock, along with a monitor, to a computer that executes the Xbox programme, and after that to Twitch-enabled Streamlabs or OBS.
In any case, we will again use a step-by-step explanation.
The process:
Step 1:
You should dock Switch to its base position
Step 2:
You should use an HDMI cable to connect your Switch to Xbox One.
Step 3:
It is important to check whether the Xbox One is connected to your PC monitor. If it is not connect it.
Step 4:
Turn on your Switch and launch OneGuide.
Step 5:
The computer and gaming consoles must be connected to the same WiFi network. Moreover, if it is possible, connect your PC and Xbox to your router via so-called ethernet cables.
Step 6:
Download the Xbox application to your computer. Then open it and select your console (Xbox One).
Step 7:
Download and launch the OBS app. Only then you are free to start streaming.
Related: How to Use Streamlabs on Xbox
4. Stream Using Capture Card
We have shown you two options to stream Nintendo Switch without capture cards.
Therefore, we have thought it would be good to advise you on how to use a capture card for Nintendo Switch streaming.
Like we have said Nintendo Switch has become widely popular among gamers, and nowadays it is not only a device to chill with your friends but a popular gaming console.
Hence, many of the gamers have decided to take their game to a next level and stream it.
However, to capture your best moments on Switch, you are going to need a device or app for that.
Of course, a capture card can be pretty expensive, but it is still the best option for saving game moments and streaming them.
There are a few steps in a capture card installation. The steps are the following:
Step 1:
Download and install the software of your capture card on a computer or a laptop.
Step 2:
Dock your Nintendo Switch into the base station.
Step 3:
One end of your HDMI cable plug into the Nintendo Switch device, and the other end to your capture card.
Step 4:
Again you will need an HDMI cable because the end of it you should plug into your PC monitor or TV screen, and the other into the capture card.
Step 5:
If you have performed previous steps, now you can fasten the USB-C cable of your capture card to a laptop or a computer.
Step 6:
You can now turn on your Nintendo Switch and open the capture card first and then the OBS. Let the stream begin!
Related: Best Capture Card for Streaming
Conclusion
The amazing success of the Nintendo Switch made us all wonder how we should adapt it for streaming.
Because of a plethora of great games available on it, and the general craze about it, viewers want to see streamers playing it.
Therefore, many are asking how to stream switch without a capture card.
As an answer to that, we dedicate this text to all current and future streamers. Hopefully, it will help.
And if it doesn't help, hopefully this will:
QUICK OVERVIEW: Best Capture Cards
<!—INSERT CODE BLOCKS BELOW—>

Flashback recording
Multi-device support

140Mbps max bitrate
Supported resolutions up to 2160p60

AVerMedia Live Gamer Plus
Frequently Asked Questions