Becoming a popular Twitch account requires that you have an insight into not only your own Twitch stats but also what are the Twitch statistics for other, usually the most-watched channels.
To dig deeper into this data, you will need appropriate tools.
One of the most comprehensive Twitch statistics trackers that track more than just the average viewers is Twitch Tracker, but there are quite a few more websites that do this too, and that's what you'll find down below.
What Is Twitch Tracker?
Services like Twitch tracker are used to provide information about the streaming community's statistics and besides the details about the top users and top streams on Twitch, it gives a lot more information.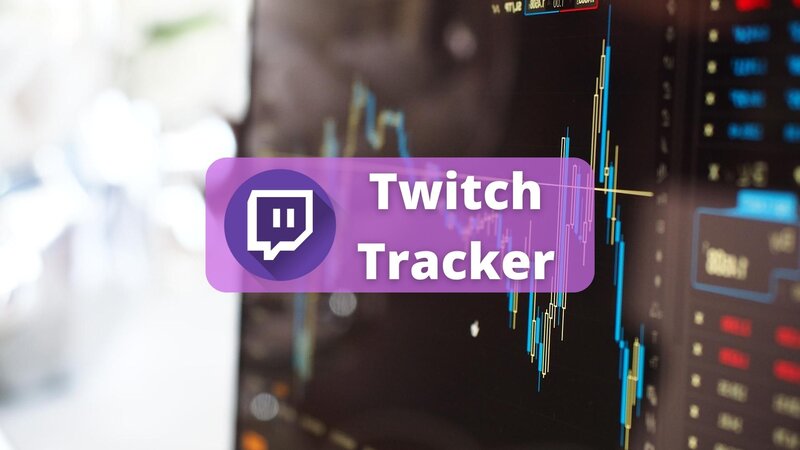 Twitch tracker has data about various things on this streaming platform, and here's what exactly can you expect:
Besides this, you can see Twitch stats from a specific channel that you are interested in, for example, if it's a competitor in your category and you want some more insight about how many people watching them are there.
Besides general Twitch stats, you can see your own statistics, not only other Twitch channels and the best streamers.
Here's what you can see about your own channel:
4 Websites Similar to Twitch Tracker
There is a variety of other platforms that provide you with these Twitch statistics, and if you're looking for something other than a Twitch tracker, you can find it on the list down below.
1. Social Blade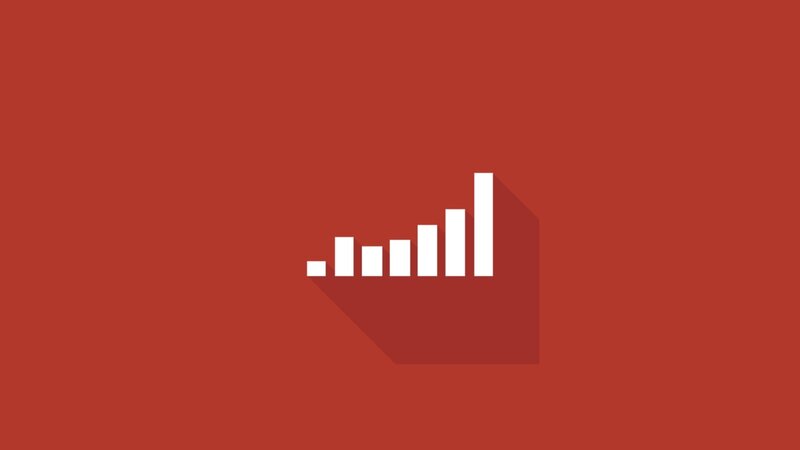 If you were ever into YouTube, especially when big dramas occurred a few years ago, you probably know Social Blade very well.
Social Blade was popular because you could watch live followers counts and how someone is gaining more, or rapidly losing them, which is way more entertaining.
The main benefit of Social Blade compared to all other platforms like this is that you can see your analytics for multiple different platforms that you might be on.
When you're just starting on Twitch, it can be very hard to gain huge traction, so it's always the best solution to be active across multiple platforms and have people come from other places to your Twitch.
That's why having this on Social Blade is going to be so helpful.
Not only, will you be able to track how many views and followers you've gained over time, but whenever the numbers jump, you will be able to see what it is that you've done differently that day.
Another great thing about Social Blade that you will find quite handy is the fact that it can also estimate what the future holds for your platforms.
It predicts what your future stats will be based on your historical data, and while that isn't the most accurate thing out there, it's going to be useful either way.
So, to conclude, if you want to have not only insight into your Twitch statistics, and you need your other platforms to be in tune, too, then you should definitely go for Social Blade as your tool of choice.
2. Sully Gnome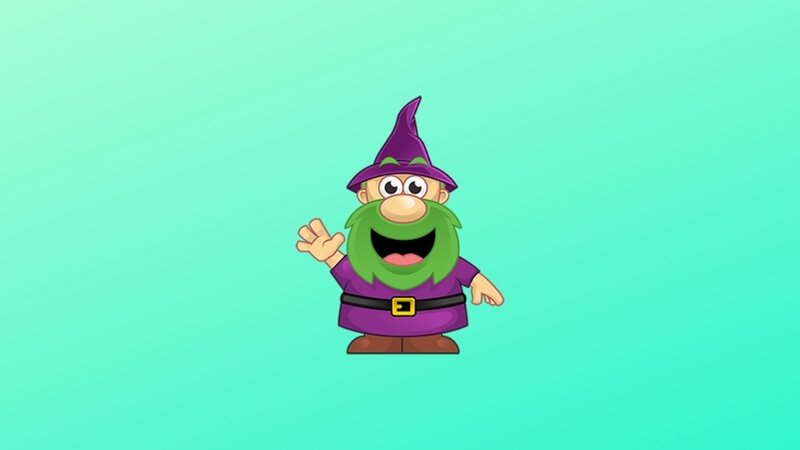 The moment you go on this website, you will have a lot of data waiting for you.
From the get-go, you will see the following things on the homepage:
When it comes to not other Twitch channels, but your own, you will be able to see the following information:
Having this kind of streamer stats available will be of huge help not only so you can work on your growth, but because when you start receiving offers for brand deals, these are exactly the stats that you will be asked about.
Because of its color-coded graphs, SullyGnome is amazing to work with, and it will be clear to everyone, including you, what can be expected from your channel.
SullyGnome can also predict how well would you end up in a category, based on how your viewership looked so far, which is amazing if you maybe wanted to dip your toes in a different category.
Overall, it's very useful and easy to work with if you need something to make sense of your Twitch analytics.
3. TwitchMetrics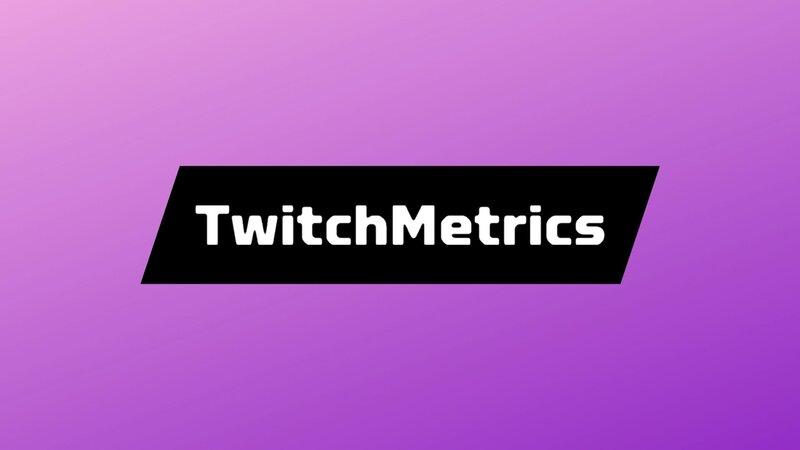 TwitchMetrics is actually quite similar to both Twitch Tracker and SullyGnome, as you get a deep dive into both games and best streamers and how each channel works.
However, TwitchMetrics shines through when it comes to stats that deal with trends that are about different games.
You can see what everything looked like recently in that category, how many viewers were there, what are the most-watched clips, and also what channels are growing the most in that category.
It's also very useful that when making these lists, TwitchMetrics will only show only the users that are playing strictly in those categories, other users who stream in multiple different ones will be labeled as a variety stream channel.
So, if you think about maybe changing things up and trying out some new games, or you simply want to know about the one you're currently playing, this is a great website to go for information.
4. TwitchStats.net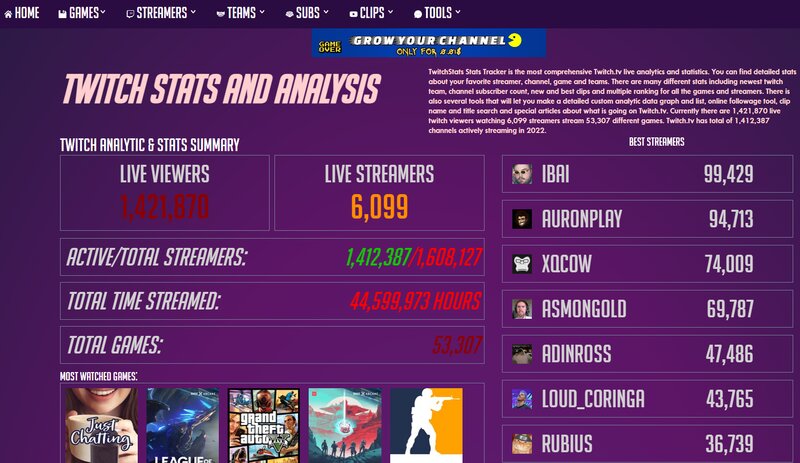 Similar to all other websites above, TwitchStats will show you a lot of different metrics regarding overall Twitch activity, but you can also get insight into specific channels that interest you.
When it comes to the design of the site, it lacks clarity and it's not as elegant as most of the others.
In my opinion, websites of this kind should be as clear to read as possible, as not everyone is that good at reading statistics.
One thing it's good is actually estimating how many subscribers bigger streamers have.
This is, of course, a piece of information that shouldn't be taken at face value, as this is a part of data that's only available to the streamers and no one else, but it can be useful to look into this.
They also provide you with information about the stream teams that are created most recently, so if you are new, that could be something very useful.
Conclusion
Twitch tracker, and all platforms similar to it, are very useful tools no matter where you are in your streaming journey.
Twitch Tracker stays the overall best option to go for, and it was shown to be the most reliable one.
But, if you need to have insight into all of the other profiles you are using, then Social Blade will be the handiest Twitch analytics website to choose from.
FAQ
Who is the number 1 Twitch streamer?
The number 1 streamer is still Ninja, and he has been holding this record for quite some time now. His channel has over 18 million followers, so it's estimated that he will stay on top for a long time.
Who is the biggest female streamer?
Currently, the biggest female Twitch streamer is ironmouse with over 10 million hours of watch time. However, top female streamers change pretty frequently, but there is a group of people who are always at the top.
Does Twitch track history?
Twitch does not have a watch history, since having that would discourage people from watching the channels that are live currently. They will recommend to you either the channels that you're watching or ones similar to that.