Apart from being very successful in a recent couple of years, TikTok is quite controversial as well.
Security issues are just one of several problems with this app and it has even been banned and forbidden in a couple of countries.
So, for all those who don't have the opportunity to use TikTok or simply don't like this app for whichever reason, we have decided to create a text in which we shall make a list of some apps that are similar to TikTok and that could serve as a great alternative to it.
Apps Like TikTok – Best TikTok Alternatives
As every Internet user knows, TikTok is an app that specializes in short-form videos in which users can use a lot of filters, and those videos are usually combined with music or some other audio tracks, and usually include lip-syncing, singing, dancing, etc.
However, we became aware that there is a significant number of people who cannot or just don't want to use this particular app, even though they like the general idea.
That's why we are bringing you some alternative apps that you can use instead of TikTok.
1. Triller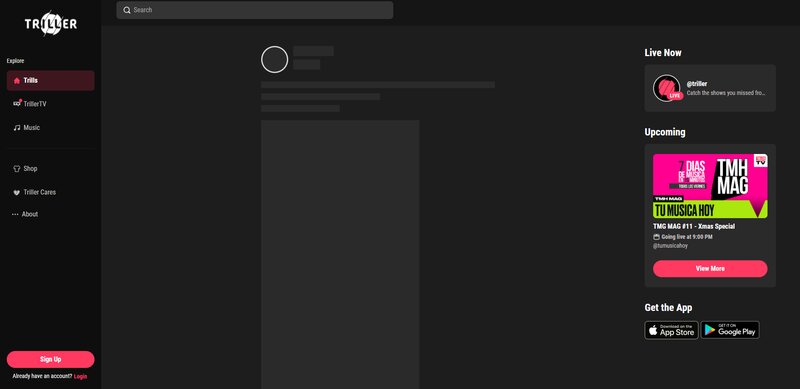 Triller is a video editing app quite similar to TikTok.
Both apps are pretty much music-based, but this app lets you use music from your Spotify library if you have one.
Furthermore, you can make a music video that lasts for the entire song or lip-sync some short-form video content.
Video editing tools are also available and editing is very easy since the app edits your videos automatically the way you want thanks to its authentic algorithm.
The app is quite easy to use and a fun fact about it is that a lot of celebrities use it.
Some of them are Eminem, Justin Bieber, Cardi B, Kevin Hart, Alicia Keys, etc.
However, Triller is not a social media app, so it allows you only to edit your videos, but you'll have to post videos that you've recorded to other social media platforms that you use if you want other people to see them.
Finally, the app is compatible with both iOS and Android operating systems.
2. Funimate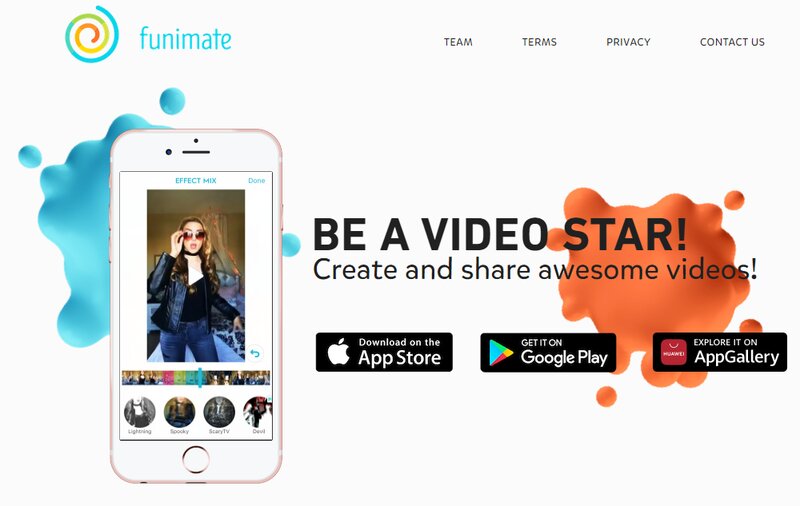 This short-form video app is extremely similar to TikTok and it can be used on both iPhone and Android devices.
There are numerous editing tools and over 20 special video effects that can be added to videos such as video loops or slow-motion effects.
Additionally, there is Funimate's music library, so you can pick some songs from there or you can choose some of your own songs from your phone.
The lip-syncing features are also available.
Some of the more interesting features of this app are weekly video challenges and contests that users often shoot videos for and that make using Funimate even more amusing.
You can also create collaboration videos with your friends and merge clips into solely one clip.
Funimate even has in-app purchases and a premium option for which you need to pay, of course, and which includes some more interesting features.
3. Likee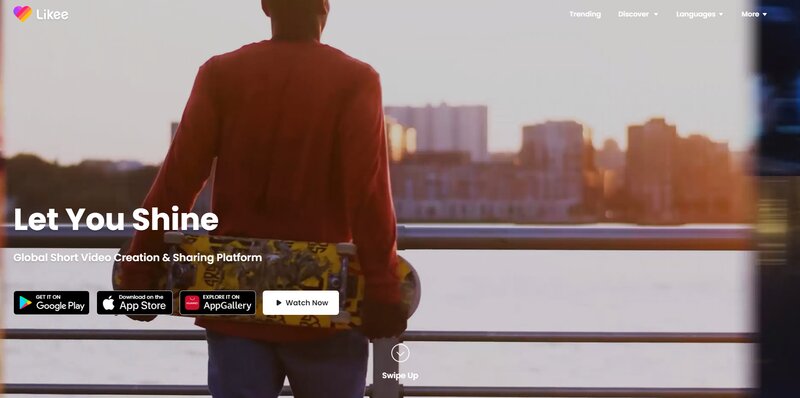 First of all, we have to underline that the Likee app is compatible only with the Android operating system.
Furthermore, just like other similar apps, it has a huge music library, a lot of filters and video, and sound effects.
The app also has some authentic filters such as Music Magic filter which can be used for editing sounds' intonation or volume, or FaceMagic which allows you to swap faces and, let's say, become an actor in a scene from your favorite movie.
Short-form video content creators can crop, merge, and trim videos, and, finally, share them to all social media platforms.
4. Cheez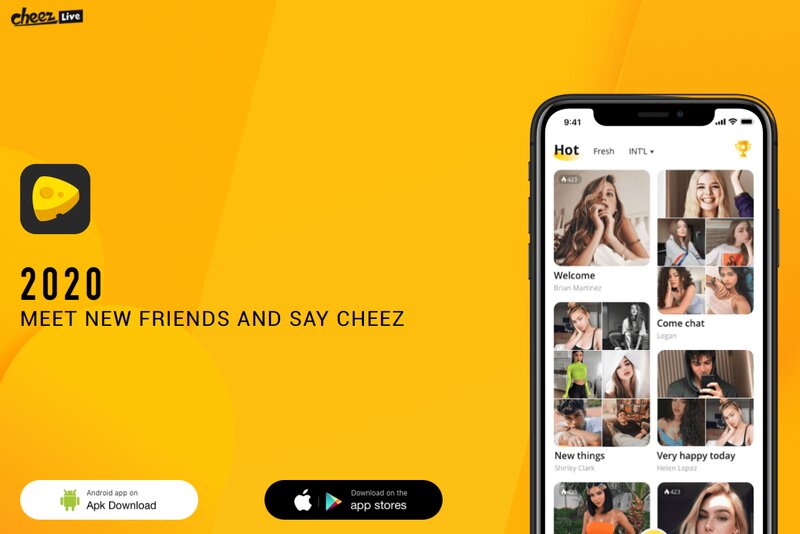 The Cheez app has almost all the features that all other apps from the list have.
Users can add background music, filters, stickers, and other effects as well as lip-sync.
Just like with Funimate, there are challenges where you can compete with other creators.
Additionally, Cheez gives its users some cool rewards for getting likes and comments, but also for liking, commenting, and watching videos created by other users.
The app is compatible with iOS and Android, and the first mobile dancing game called DanceOff is included in it.
5. MuStar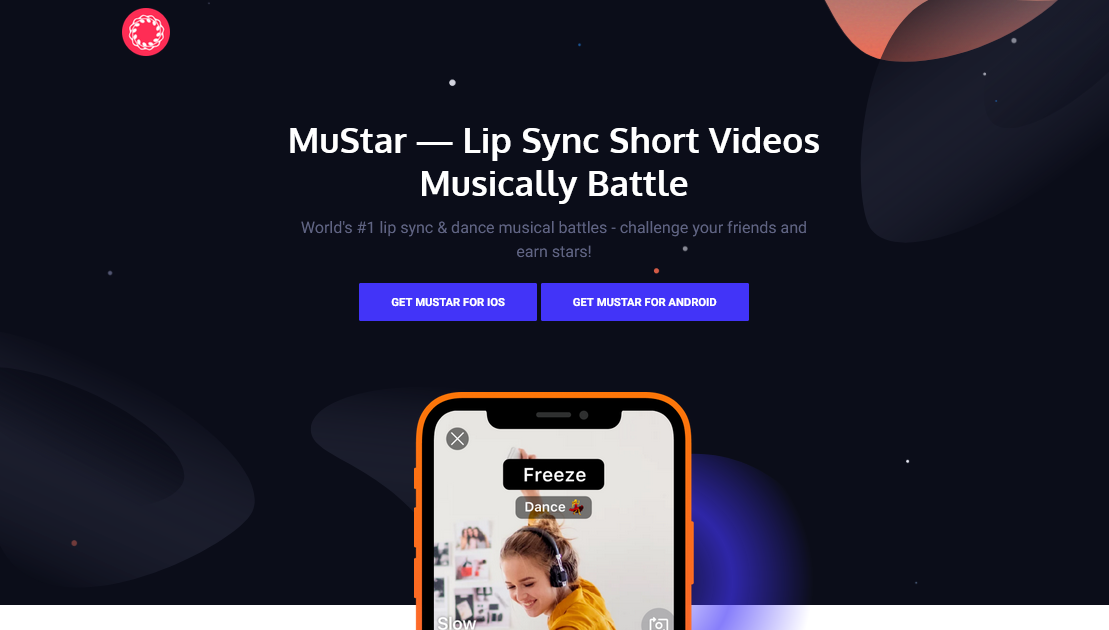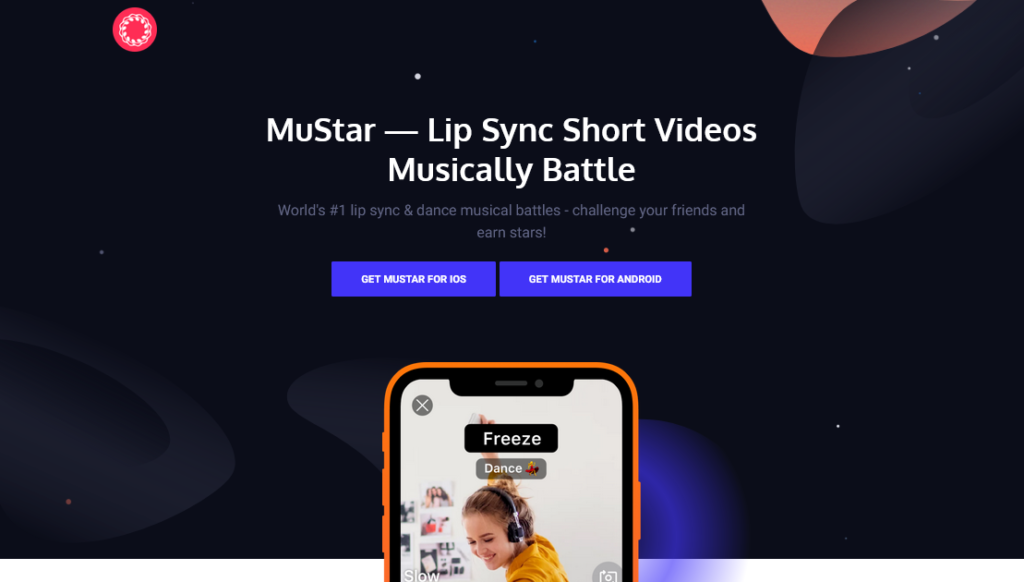 Here is another alternative – MuStar.
This might not speak to you the way it speaks to me, but the website is actually very pretty, very clean and easy to get around.
Same stands for the app – the interface is much simpler that that of TikTok, and you can easily find the videos and use/ reuse the templates or other elements when creating something new.
Overall, it has similar functions to TikTok, the filters are almost identical, but another think that makes MuStar stand out is the music offer. They have much bigger selections of songs than TikTok, and it's easier to find something you really like.
6. Lomotif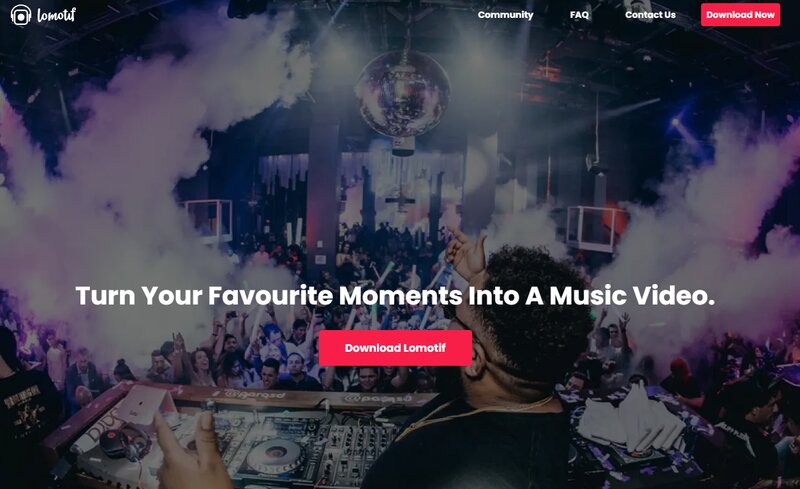 Lomotif has features that are very similar to TikTok.
Namely, there are tons of effects and stickers, a large music library as well as the possibility of collaborating on video creation.
The app also has fun New Year and Birthday features that are supposed to engage users and make them have a better online presence.
7. Firework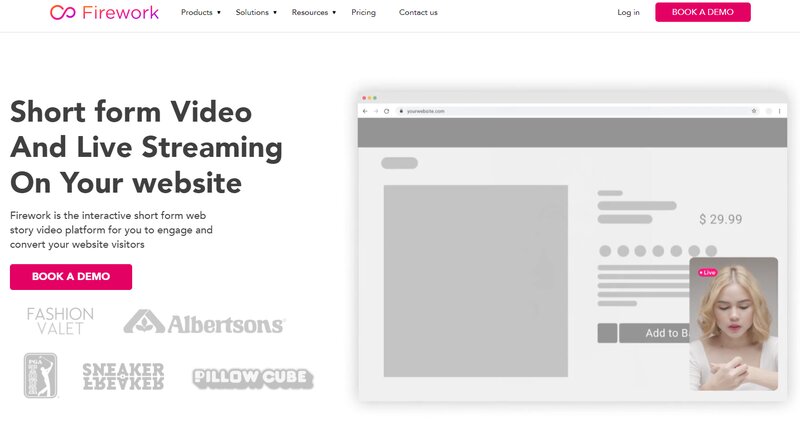 In terms of effects, stickers, lip-syncing, cropping, and music, Firework is similar to TikTok.
However, the important difference is the fact that with Firework the focus is more on the quality of the video than on getting more followers.
For that reason, even if you don't have a large base of followers, your videos can go viral.
And if they do, Firework has some great rewards for you.
Those rewards can also be earned if you take part in challenges or follow some viral trends.
Many users use Firework for some business matters like connecting with customers and offering their products or services.
Finally, people don't have to worry about compatibility since the app can be used from both Android and iOS devices.
8. Chingari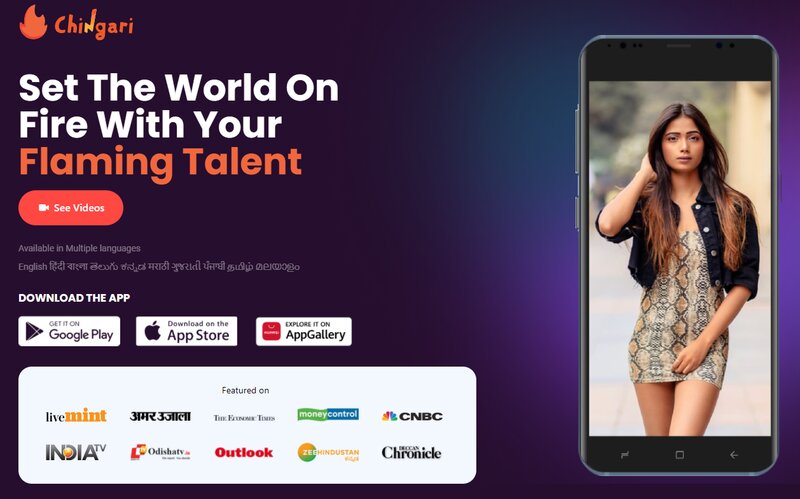 Chingari is a short-form video app that was created in 2018 and it's also known as "The Indian TikTok".
Since India banned TikTok, Chingari has become very popular in this country, but it has users from all around the world.
The app is available in numerous languages and, even though there are things like special effects, music library, and interesting filters, it still lacks some features that are available on TikTok.
However, Chingari can be a very good TikTok alternative even if you are not from India.
9. KWAI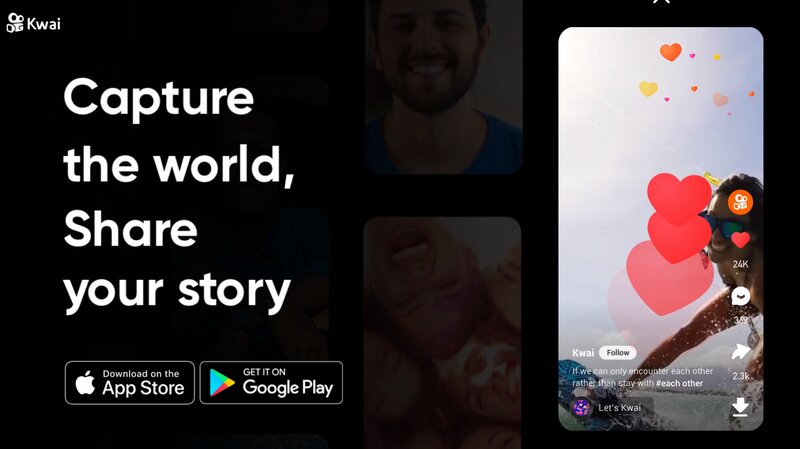 KWAI is another app that includes short funny videos which include content such as singing, dancing, pranks, makeup, "how-to" videos, compilation videos, etc.
The app, like several from this list, offers rewards to its users for making viral videos or participating in contests and challenges.
KWAI also gives rewards to users who have more followers, so the more followers you have the better.
Furthermore, KWAI has stories, just like Instagram, Facebook, or Snapchat, and those stories last up to 48 hours unlike stories on the above-mentioned apps that last only 24 hours.
KWAI is available for both iOS and Android users and the app has more than 300 million users.
Although it hasn't developed much in the past few years, KWAI still has a strong community.
10. Clash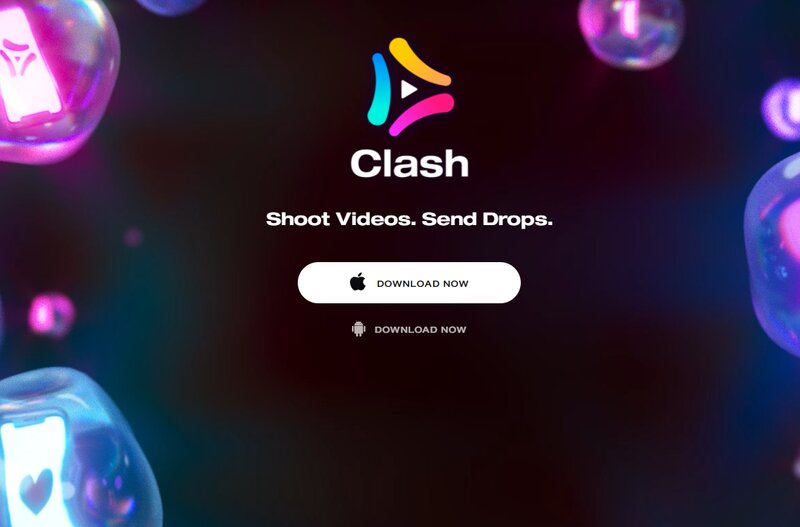 Clash, formerly Byte, is the app that has been created by the creator of Vine and it is not quite similar to TikTok.
The same features are the news feed page and the page where you can find videos created by the users you follow.
On the other hand, Clash doesn't offer special effects for video editing and videos can be only 6 or 8 seconds long.
From our perspective, this is definitely its con since neither 6 nor 8 seconds are enough time for creating a quality and engaging video and expressing something that you want other users to see.
11. Snapchat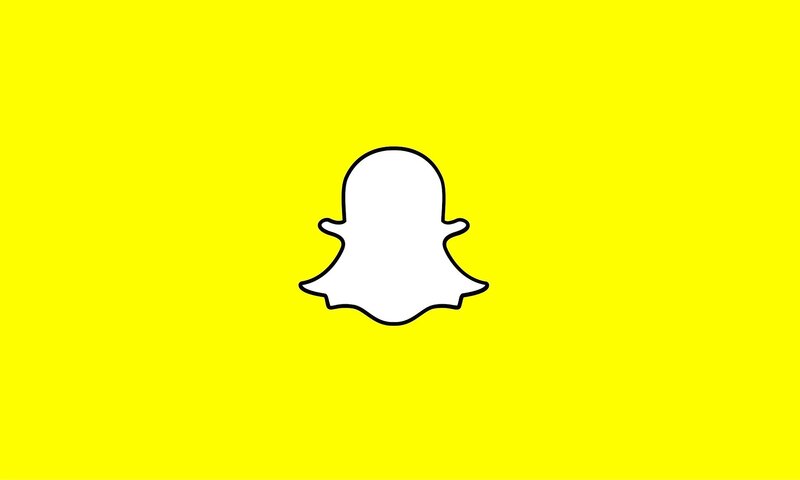 Even though Snapchat is a very popular social media platform that has its own community and its own features, it can in some way serve as a TikTok alternative since these two apps have several similar features.
Namely, you can create short videos of up to 1 minute on Snapchat thanks to the option named Spotlight.
Besides, Snapchat can also use it for sending direct messages just like TikTok.
Apart from these two things, TikTok and Snapchat don't have almost anything in common, but still, the app with almost 250 million users like Snapchat can definitely be used as a TikTok alternative.
12. Instagram Reels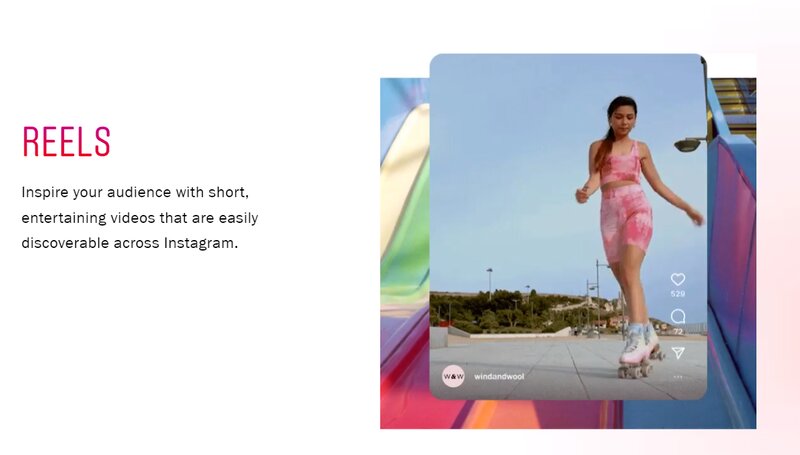 Everybody knows that Instagram is practically the king of the social media world.
Nevertheless, after TikTok became extremely popular, Instagram reacted by creating Instagram Reels.
The Reels option allows users to create short-form videos and edit them by using editing tools and adding effects, filters, and various other things.
Users can upload videos on their Instagram profiles, Instagram Stories, or on the Reels part of their account as well as post live videos.
Although Instagram has a huge number of users, this option made the app even more popular since they have been, practically, given TikTok and Instagram merged in one app.
This way, they could use only one app instead of two.
13. YouTube Shorts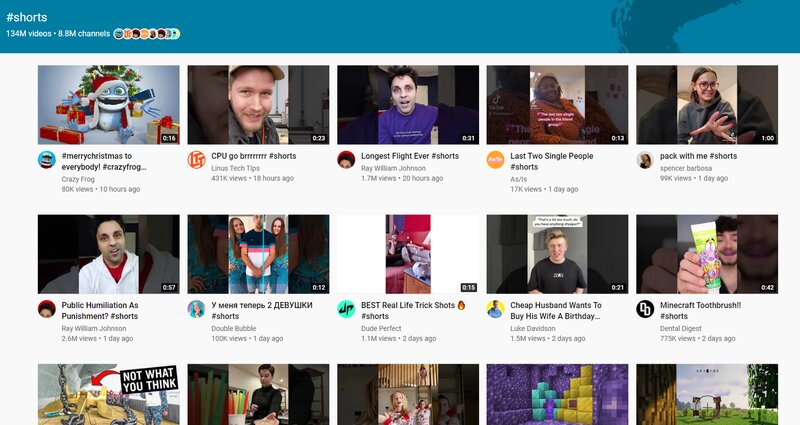 YouTube has done basically the same thing as Instagram.
Namely, YouTube has created the Shorts option which is pretty similar to TikTok and, this way, practically included TikTok in the YouTube app.
Users can create videos up to 1 minute long, there is a page where users can scroll through videos, like them, and dislike them.
Interestingly, many TikTok users started posting their TikTok videos on YouTube Shorts and, thus, managed to reach an even bigger audience.
14. Video Star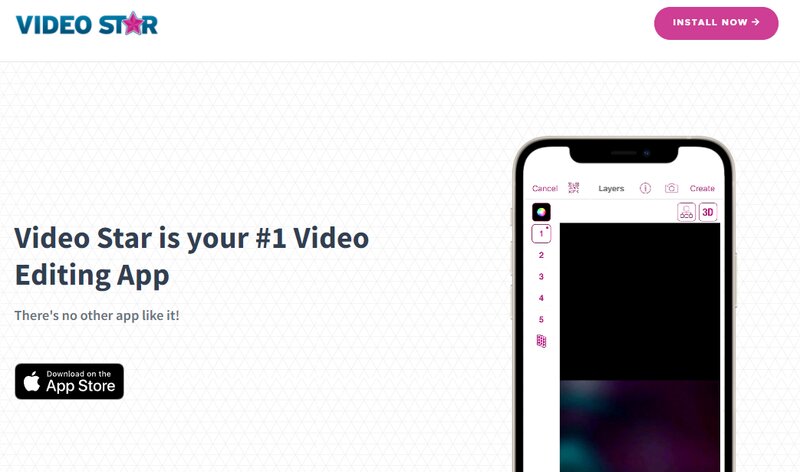 Video Star is a free app that allows users to create fun short music videos.
Thanks to its large music library, users can find numerous popular songs to use in their music videos.
Therefore, you can pick some famous music video, edit it, and become its star.
There are also some interesting effects and features such as a green screen, freeze frame, slow motion, or playing the entire video in reverse.
The app is compatible with both Android and iOS and videos can be shared on all popular social media apps.
Finally, keep in mind that the Video Star app supports only music videos, so vlogging or, so-called, social videos are not available.
15. Music Video Show
Music Video Show, or sometimes called just VideoShow, is an app that allows users to record and edit videos that are up to 60 seconds long.
This app has a huge music library and not so many effects since Music VideoShow focuses on creating cute videos and adding music to them, and, therefore, on making a perfect audio and video combination.
The app is not extravagant as TikTok is and can be considered a modest version of TikTok.
Nevertheless, the app is very easy to use, compatible with Android and iOS, and definitely worth checking out.
Conclusion
In this text, we have mentioned numerous apps that are somewhat similar to TikTok and which we consider the best apps like TikTok.
Apart from apps' names, you can also find some basic information about them and, thus, you can know what to expect from each of the above-mentioned apps.
So, if you are sick of TikTok or you just want to try a new interesting app but you don't know which, make sure to check out this text because here you will find all the information that you need and that will make your decision making the process much less complicated.