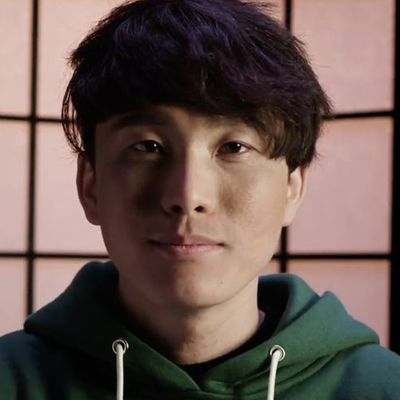 | | |
| --- | --- |
| Full name: Thomas | Education: Undisclosed |
| Date of birth: June 4th, 1991 | Height: 5′ 7″/ 170cm |
| Place of birth: San Gabriel, California, USA | Weight: 125 lb / 57kg |
| Current residence: Los Angeles, California, USA | Estimated net worth: $5 million |
Who is Sykkuno?
About, History, and Net Worth
Sykkuno is an American YouTuber who is primarily known for his unique streams, calm and happy personality, and serene voice.
One of the gaming niche creators with the most subscribers in recent months, he can also be found just chatting on Youtube nowadays, often with tens of thousands of concurrent viewers.
This kind of popularity has, naturally, provided him with a rather large income. So how much is Sykkuno net worth, exactly? We'll find out today!
He is known for his rather secretive nature which led him to hide his real name from his audience because he believed it to be embarrassing.
It was later revealed that his actual name is Thomas, Sykkuno is one of the most popular Twitch streamers, having over four million followers on his channel.
His Twitter account is also extremely popular and is expected to reach the one million mark relatively soon. Lastly, he has almost 700 thousand Instagram followers.
All of this does not include his other main platform, Youtube.
He saw great success as a Youtube content creator, his gaming and commentary videos surpassing many other YouTubers in popularity. The end result: 2.86 million followers.
Sykkuno Net Worth and Income
Sykkuno's Twitch income
Sykkuno has been around since the early days of Twitch, far longer than most other Twitch streamers that are still active.
Originally making his account way back in 2011, Sykkuno started streaming regularly only in November 2019, talked into it by another popular Twitch streamer, LilyPichu.
His stream soon gained popularity beyond anyone's expectation, with his presence on the among us charity stream as well the fact that he streams a plethora of popular games such as League of Legends and Halo Infinite being some of the main factors contributing to his success.
He is also often collaborating with other streamers, such as Corpse Husband, Valkyrae, and LilyPichu. In 2021, he left Twitch and moved to Youtube streaming because of a scandal where Twitch misspelled his name in the contract they sent to him.
Sykkuno's Youtube income
Sykkuno mainly earns money from his Youtube channel nowadays, mostly through ad runs and sponsored videos, apart from streaming. His first appearance on this platform dates back to 2011 when he released his first League of Legends video.
Youtube revenue has been his main source of income for quite a long time, his Twitch streams surpassing it in the year 2020 as he became a top-tier Twitch streamer.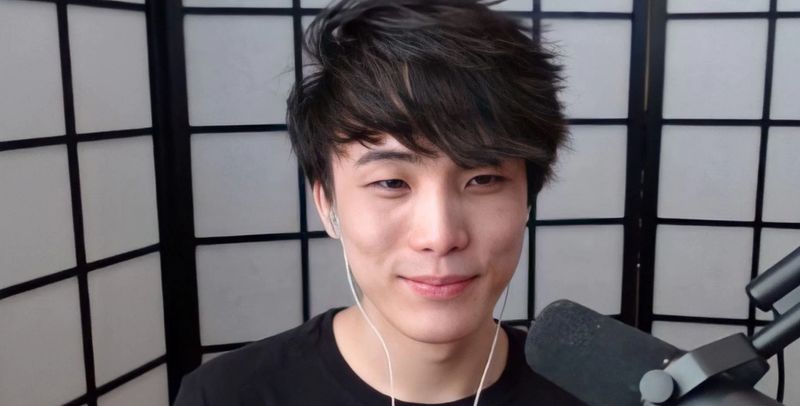 Over time, he decided to move over to Twitch and dedicate the majority of his time to the streaming platform instead, while only sharing highlights of his streams on Youtube.
We can only deduce that the reason was the fact that the Twitch payouts from his subscribers provide a higher monthly income, especially when combined with all the bit donations he gets.
However, due to the aforementioned scandal, he came back to Youtube streaming.
Sykkuno's Brand Deals
With the levels of popularity, Sykkuno has reached across all of his platforms, including the secondary ones such as Twitter and Instagram, it is only natural that he has had several sponsors approach him with various deals.
While it was never made public how much money Sykkuno makes from various sponsorship deals, it is certain that they have certainly contributed to his overall net worth quite a bit.
Conclusion
While trying to be unassuming and pass like just another average streamer, it is undeniable that Sykkuno is one of the most popular streamers on Twitch.
Known for a massive gaming community on Twitch and for creating content that keeps the fanbase interested, he has also taken to posting highlights on his Youtube channel.
Such diversity has caused Sykkuno net worth to reach over 5 million USD, making this Twitch streamer and internet personality a very wealthy person.
FAQ
What is the origin of the channel name?
According to US and Canadian viewers, the word Sykkuno stands for "American Youtuber", or "Gamer on the mountain" in Arabic. Whether this translation is correct is yet unconfirmed.
Is Sykkuno single?
While there were a lot of rumors claiming that he is in a relationship with his fellow Twitch streamer and roommate Valkyrae, he has repeatedly stated that he remains single.
How did Sykkuno get so many subscribers?
The secret behind Sykkuno's success and subsequent net worth lies in the combination of persistence, appealing personality and connections to other famous streamers that he collaborated with.