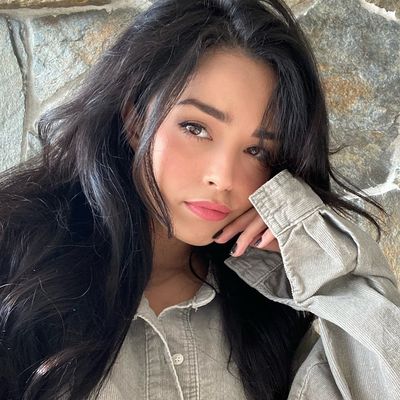 | | |
| --- | --- |
| Full name: Rachell Hofstetter | Education: Interlake Senior High School |
| Date of birth: 8 January 1992 | Ethnicity: German-Filipino |
| Place of birth: Washington, USA | Marital Status: Single |
| Current residence: Los Angeles, California, USA | Estimated net worth: $1.5 million |
Who is Valkyrae?
About, History, and Net Worth
Rachell Hofstetter, better known under her internet personality Valkyrae, is an American Youtuber and Twitch streamer.
Primarily known for various gaming videos she releases on her Twitch and Youtube channels, she has a significant following that allowed her to amass quite a fortune.
But just how much money does Valkyrae have? Let's find out what is Valkyrae net worth!
Valkyrae Net Worth and Income Sources
Valkyrae net worth is estimated to be in the range of 1.5 million USD in 2022.
The majority of this income is earned through her accounts on various platforms, but brand deals and esports activities contribute as well.
Valkyrae's Twitch career
Valkyrae started posting gaming videos on her Instagram account in 2014, gaining a lot of followers in quite a short amount of time.
Later that same year, she started streaming on twitch as they asked of her, increasing the number of people her posts and live streams were reaching.
She is notably the first female content creator to join the incredibly successful LA-based gaming organization 100 Thieves, and her success on Twitch also allowed her to win the Shorty award in the Best in Gaming category for the year 2019.
She was also the fastest-growing female streamer in 2020, even surpassing Pokimane for a time.
Currently, she has just shy of a million followers on Twitch, a number that used to provide her with significant revenue from Twitch payouts and viewer donations.
The channel is currently inactive as she signed an exclusive deal with Youtube.
Valkyrae's Youtube career
Valkyrae made her first Youtube appearance in 2015, a year after she started streaming on Twitch. She mostly posts videos about games such as Among us, League of Legends, and others.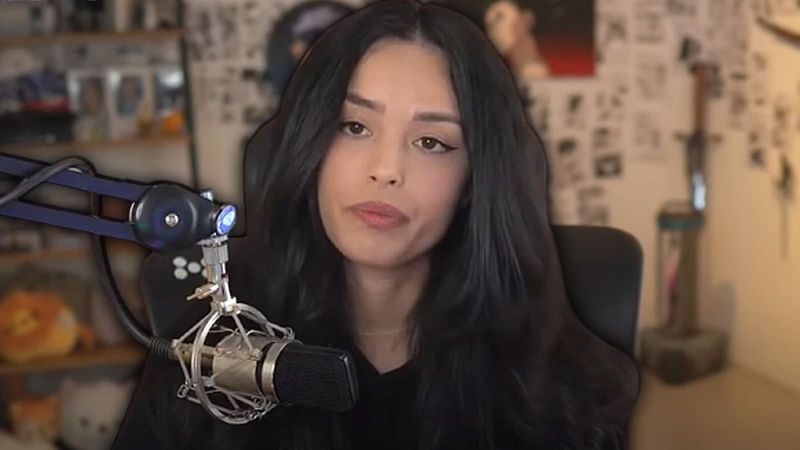 With a total of 3.7 million subscribers and videos that continuously surpass a million views, Valkyrae is undoubtedly one of the most successful female streamers and content creators present on Youtube.
She has also signed a contract with this company in January of 2020, permanently moving her streams to this platform on a multi-year deal.
Valkyrae's brand deals
With the massive popularity she is enjoying as the most viewed female streamer and co-owner of 100 thieves, Vakyrae has also been sought out by several companies that offered her promotion deals.
These deals include a gaming chair brand HyperX Hero, as well as quite a few others.
Valkyrae's other pursuits
In addition to all her other activities, Valkyrae has been present in various music video productions by authors such as LilyPichu, Corpse husband and Machine Gun Kelly.
While not something she directly profited from, it is certain that projects such as these make Rachell more present across various social media thus attracting more attention to her monetized content.
Conclusion
Valkyrae is a popular American Youtuber and internet personality with a large following and an estimated net worth of around 1.5 million USD. A popular content creator and a rising star on Youtube, Valkyrae net worth are expected to continue to increase in the future.
FAQ
How much does Valkyrae make per year?
Valkyrae is believed to make around $150k a year from her Youtube channel, but that is hardly her only source of income. Her income is so diversified that it is difficult to give an accurate estimate.
Who is the richest Twitch streamer?
Out of all the streamers who use Twitch as their main platform, it is believed that Ninja is the one with the highest net worth, estimated to be in the range of $50 million.
What do 100 Thieves pay Valkyrae?
As a co-owner of 100 Thieves, a large part of Valkyrae net worth certainly comes from this organization. Unfortunately, the exact amounts were never disclosed to the public so we have no accurate information on this.