Whoever says that PS2 consoles are outdated and old consoles has yet to see how much the streaming community continues to value and honor Sony's most distinctive console to date!
Countless Google searches and videos online are a testament that the PS2 consoles, even after 22 years, are here to stay! This list focuses on the most widely used and sought-after game capture cards for the PS2.
Post 6 of 8 in the Capture Cards
Best PS2 Capture Card for Streaming
Reviews
---
QUICK OVERVIEW: PS2 Capture Card for Streaming
Video output quality: 720p or 1080p
External USB cable power supply

Multi-system Compatability
UAC I UVC protocol support

140 Mbps max bitrate
Multi-device support
1. RuiPuo RCA to HDMI Converter
---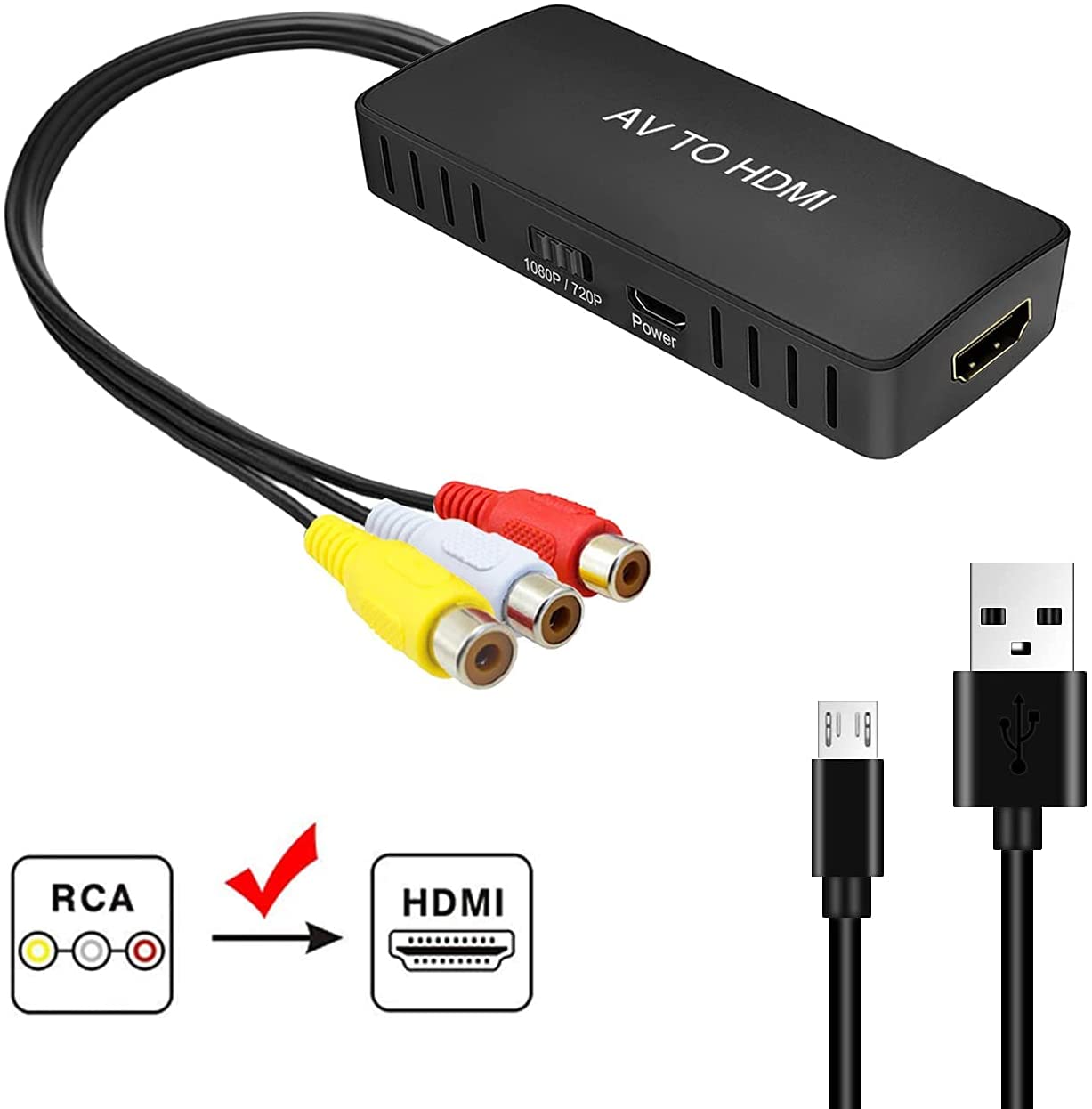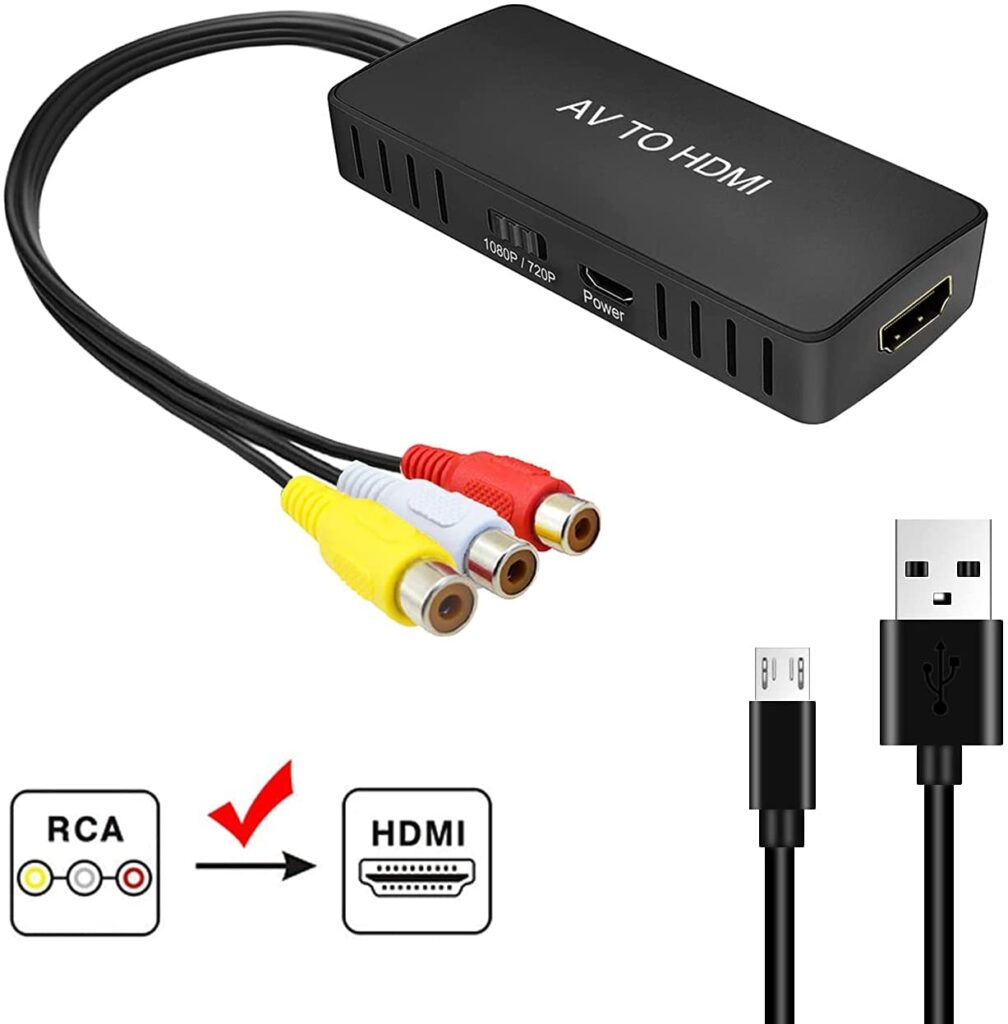 ---
First thing's first; possessing an HDMI cable that is compatible with your game capture device is the first step towards if you want to record gameplay on the legendary PS2 console.
RCA connectors are tedious input mediums that are hard to overcome unless you have this modern, 1080p converter at your side!
Key features
Before you start streaming, you need an HDMI converter compatible with the PS2 system. The connector works with almost any home tv set.
Most games for streaming will be played at their maximum resolution with either 1080p or 720p. You only need to AV to HDMI converter to get started, no strings attached.
The sheer range of device compatibility ensures that the connectivity options include devices such as projectors and monitors. The value and amount of possibilities this small addition possess make it a must-have for every console gamer out there who wants to get into live streaming.
After it is connected, the content you're currently viewing can be streamed with an HDMI capture card. For console-based streaming, it's a good idea to use two computers for streaming.
2. Jaydear 4K HD Capture Card
---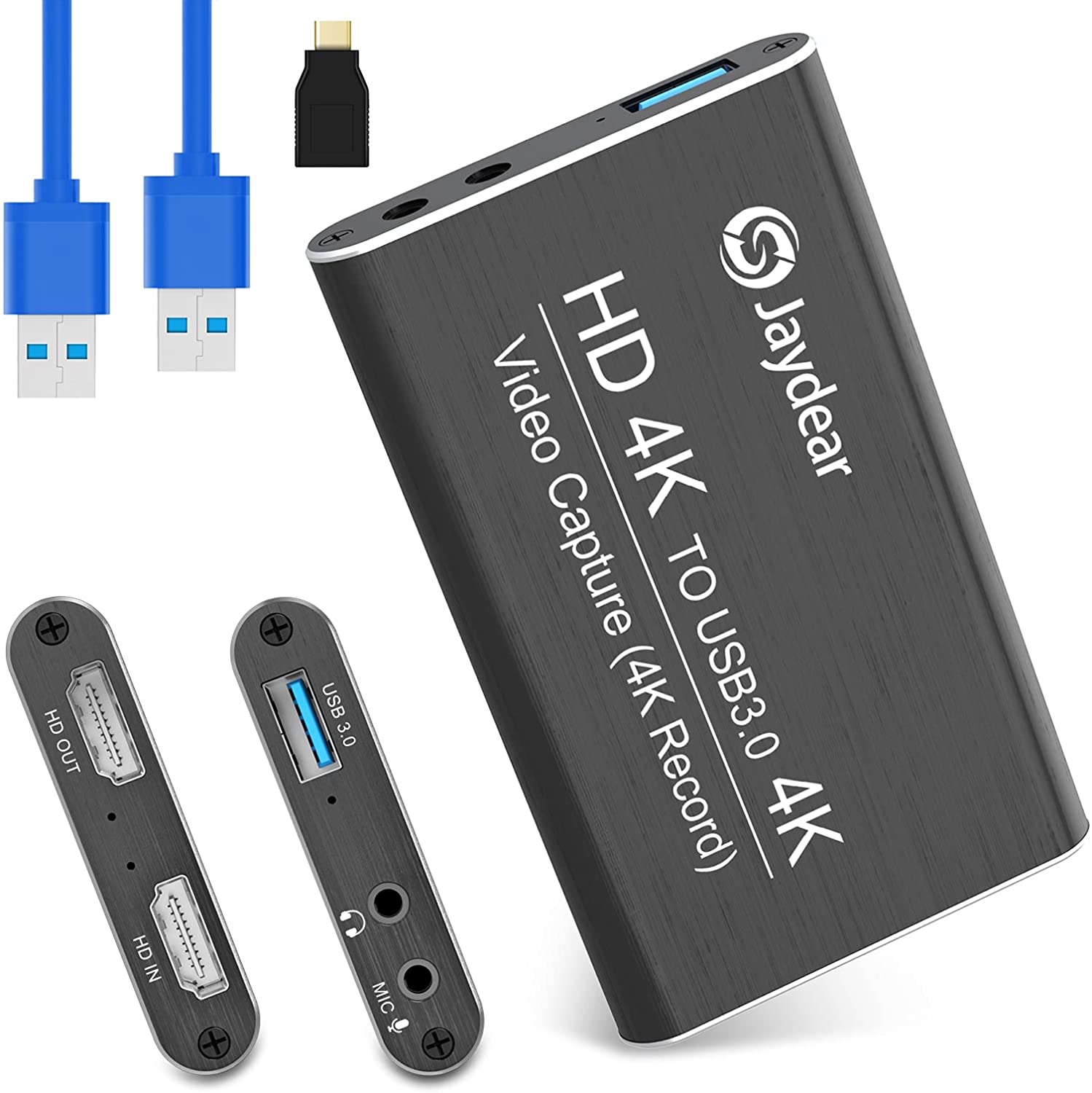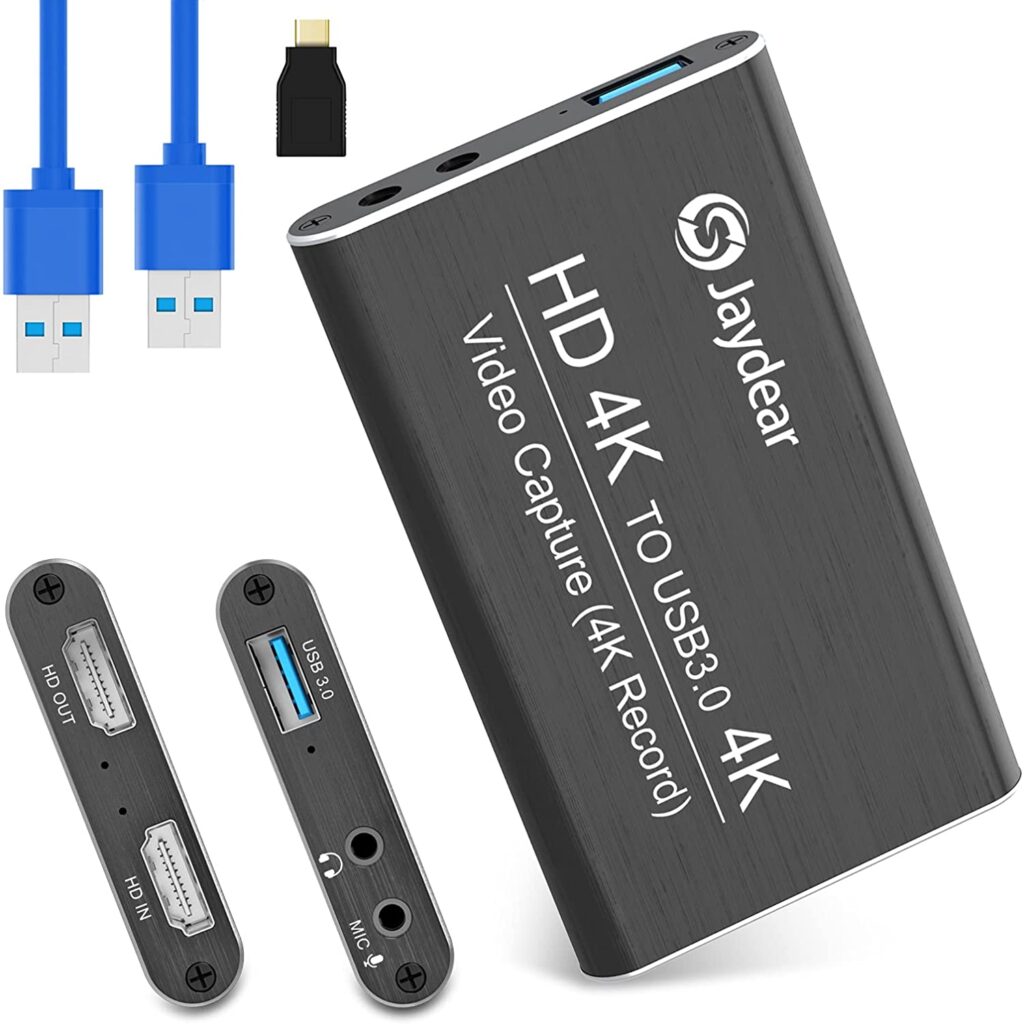 ---
If you want to deliver and measure the overall quality of your streams to that of pro-grade gameplay, you need a trusted product and brand alike. Jaydear is a brand name that is here to help.
Key features
Jaydear is a very well-known brand that is a favorite among video streaming professionals due to the reliability and cross-functionality of its products.
These capture cards go well beyond the standards of the average capture device- they DEFINE an entire sub-class of high-end capture devices that bring the lucrative performance of pricey capture cards to the budget of the average consumer!
The device is compatible with the most widely-used live stream software such as OBS studio and QuickTime Broadcaster, alongside any other third-party software that you can use.
Video quality is guaranteed to be stellar and freeze-free almost all the time. The quality and reliability of this card are comparable to the legendary "Elgato capture" standard for a high-end capture card.
As the company says "the quality of our services is a guarantee" which they back up with a year of warranty.
3. Elgato 4K60 Pro MK.2
---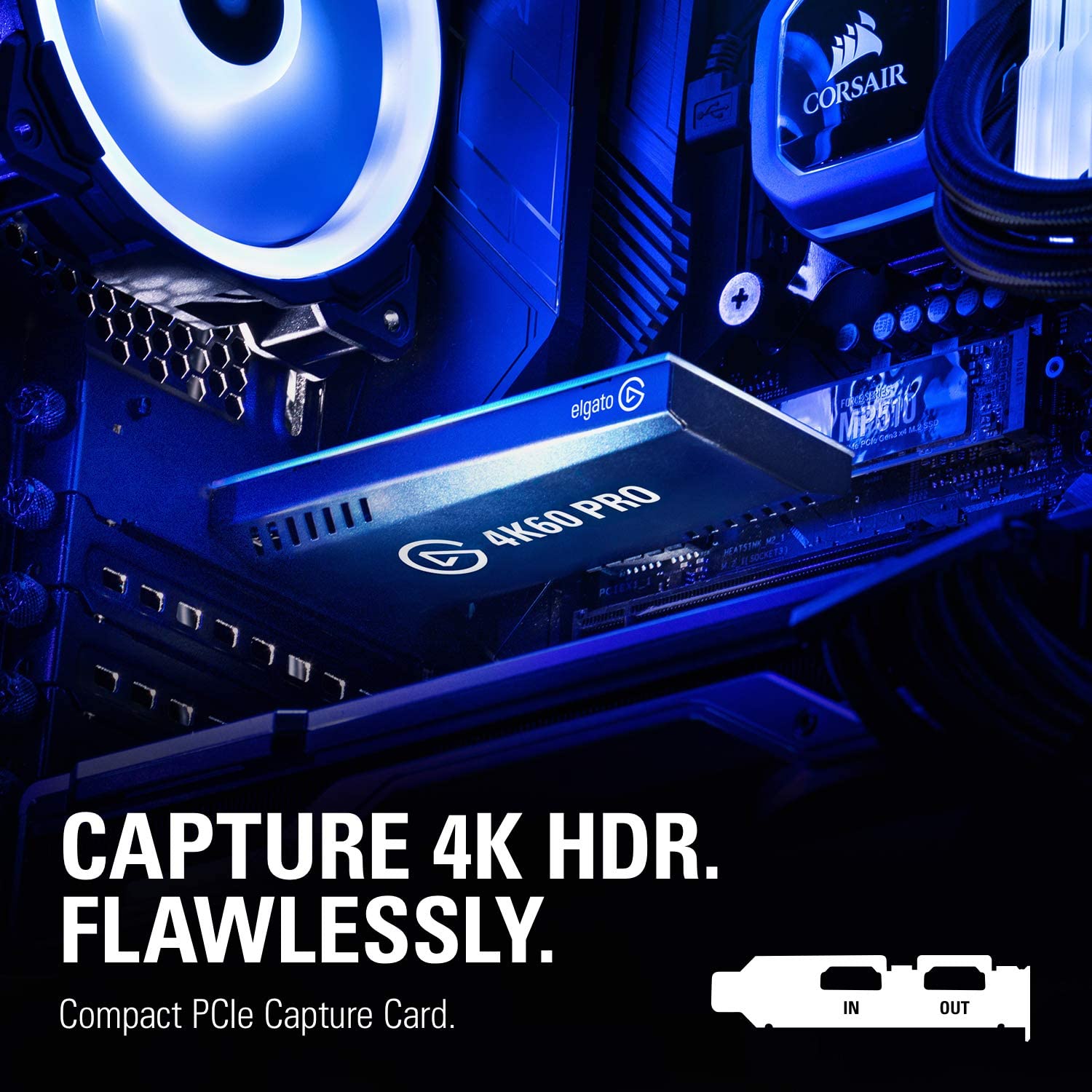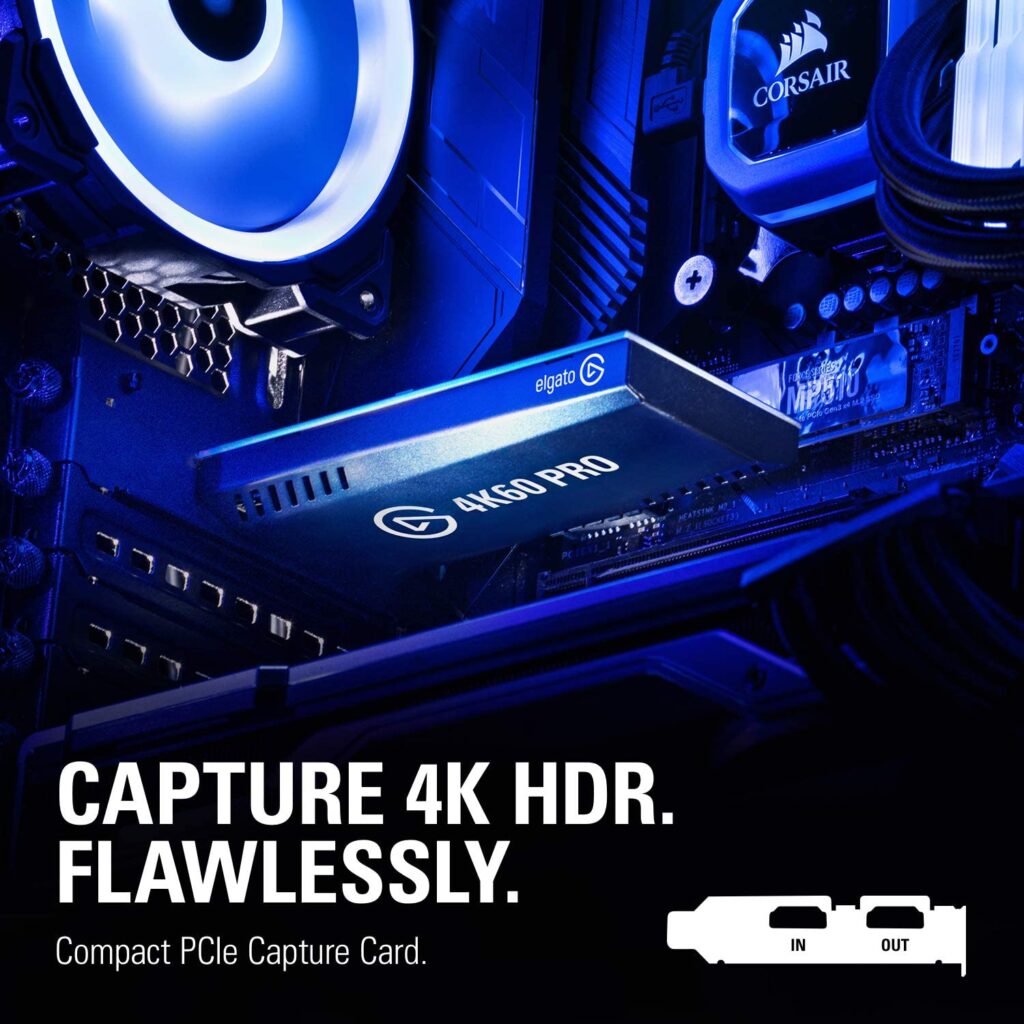 ---
Elgato game capture HD is widely-acclaimed as a crucial component for the top-of-the-class video capture experience.
With the right kind of adapter, you can stream any game from your PS2 in the best possible quality comparable to the card's initial use on pc games such as Dark Souls in no time!
Key features
Elgato game capture quality has ascended beyond being a mere attribute for a very good card; it is the hallmark of one of the best cards within the industry.
Pros get Elgato game capture HD cards not only as an upgrade for their computer but also as a pledge- when you invest in the very best pc capture card equipment, you tell your audience "I will give my absolute best to make the videos you watch as enjoyable as possible".
In every sense of the word, The Elgato game capture HD experience offers unrivaled performance. Flashback recording, HDR10 capture,
You can reap the benefits of the Elgato game capture HD features even on the original Xbox! Whether you want to play games and stream them to youtube or your TV, Elgato game capture aims to please.
4. Elgato HD60 S
---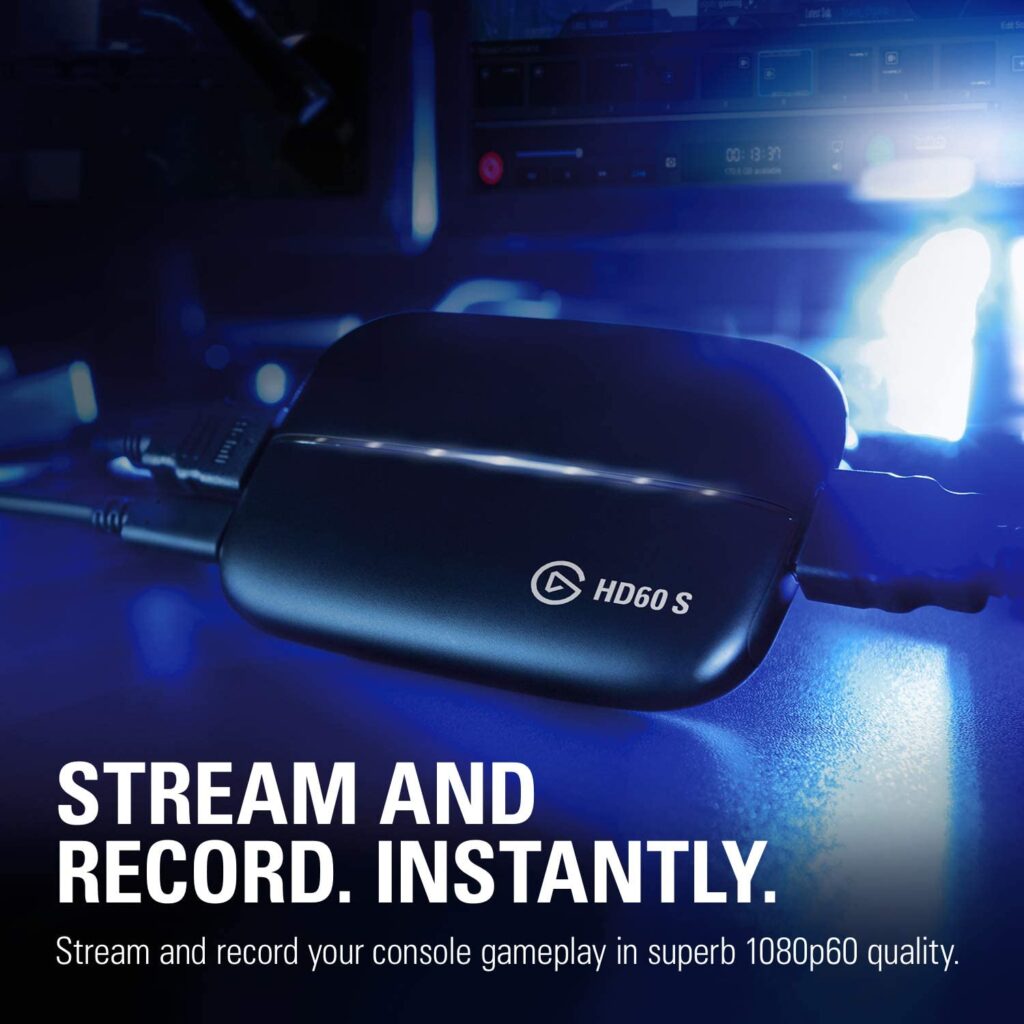 ---
While the 4k60 is known as the ultimate Elgato game capture HD card on the market, the HD60 S is the definition of what the causal streamer needs- effectiveness, quality, and simplicity- all in one.
Frequently used for youtube streaming, the HD60 S is a marvelous piece of engineering that is an excellent addition for any console streamer's kit.
Key features
Instant streaming on video capture cards is the preferred functionality of most everyday streaming icons, and few capture cards feature such a seamless and lightning-fast plug and play feature as the Elgato game capture HD 60S.
The moment you connect the USB 3.0 interface, you're in; your games can be instantly broadcasted in full native resolution in the authentic Elgato game capture HD quality.
The Elgato game capture HD60 S does require a software installation and configuration beforehand, yet it is kept at a minimum; as long as you know the right configuration that fits your console, this step is a thing of the past in a few minutes.
As long as you have a 3.0 USB connection on your computer, you're all set- from youtube to Twitch, you can stream from your PS2 (with the adequate HDMI adapter) to your heart's content!
5. Mirabox USB3.0 4K
---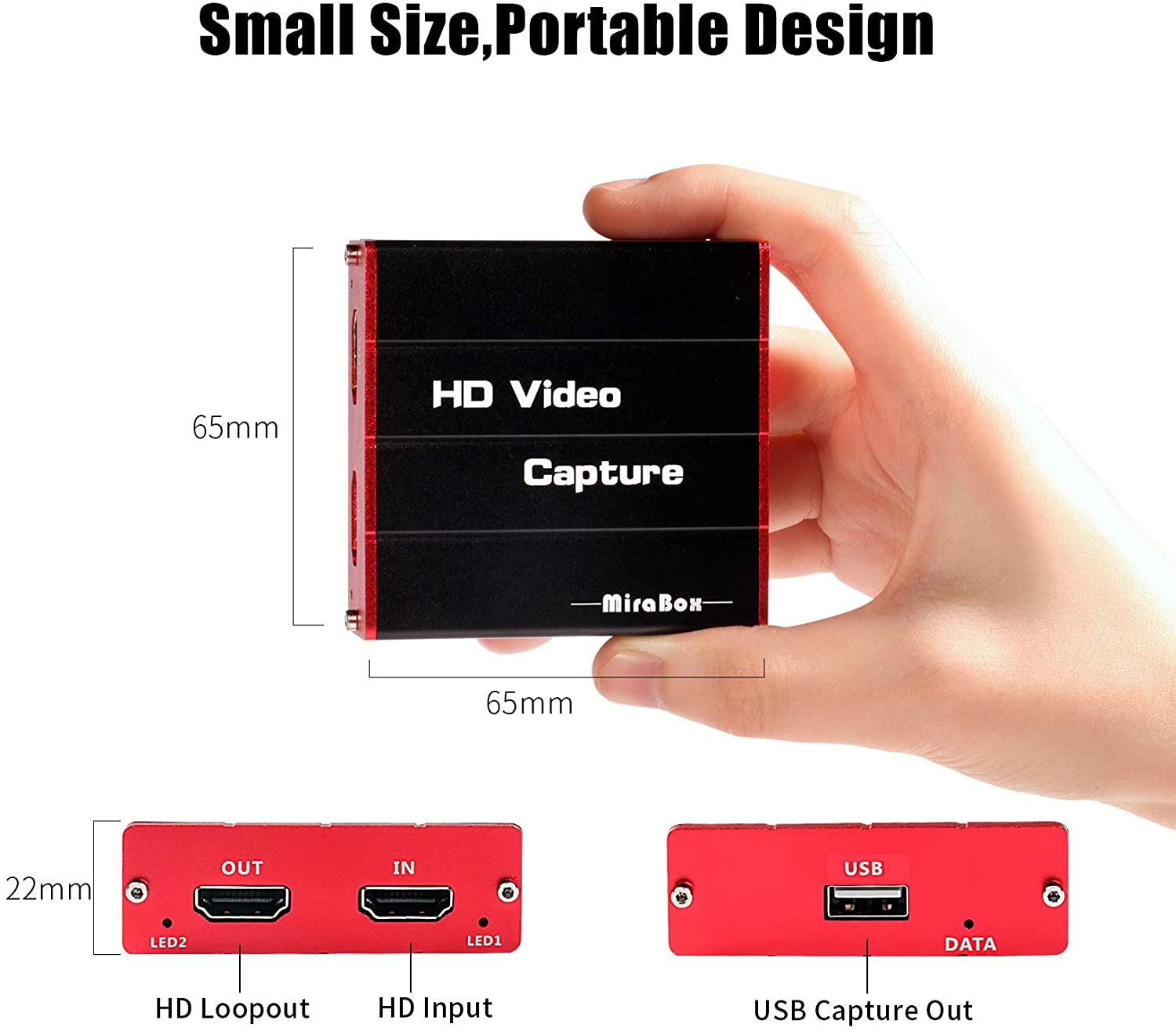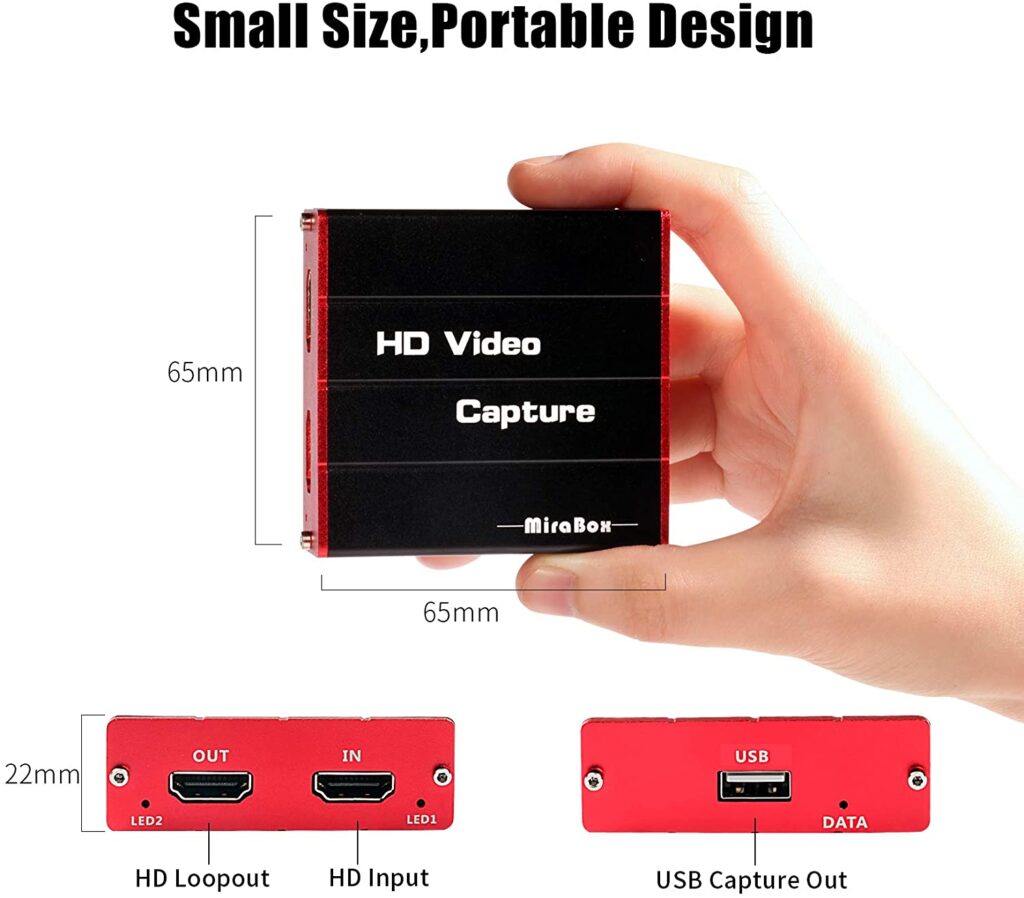 ---
Mirabox presents itself as an ideal choice for customers who are just starting out in the world of streaming and are still unsure how much of their time and effort they would want to invest.
Modest price, sturdy build, and respectable performance- these are the strengths Mirabox hardware brings to the table.
Key features
As video capture technology continues to improve, the tech becomes more affordable and better. The Mirabox capture card is a result of that technological advancement that brings power and consistency to the wider market.
For beginners, this is a godsend. It sports a good deal of high-grade specs and can immediately start functioning the moment it is connected. You don't have to install anything, just plug and play.
All the video content this card captures can be either directly broadcasted to your Youtube, Twitch, or a different stream channel or it can be modified with specialized software such as OBS.
Cross-compatibility ensures superb connectivity with old-generation consoles such as the PS2 in their highest possible resolution with zero latency or lag.
Influenced by things like the legendary reputation of Elgato game capture card cards while also taking into account its targeted consumer base, Mirabox delivers a decent product able to capture videos and stream in the best resolution possible.
6. DIGITNOW capture card
---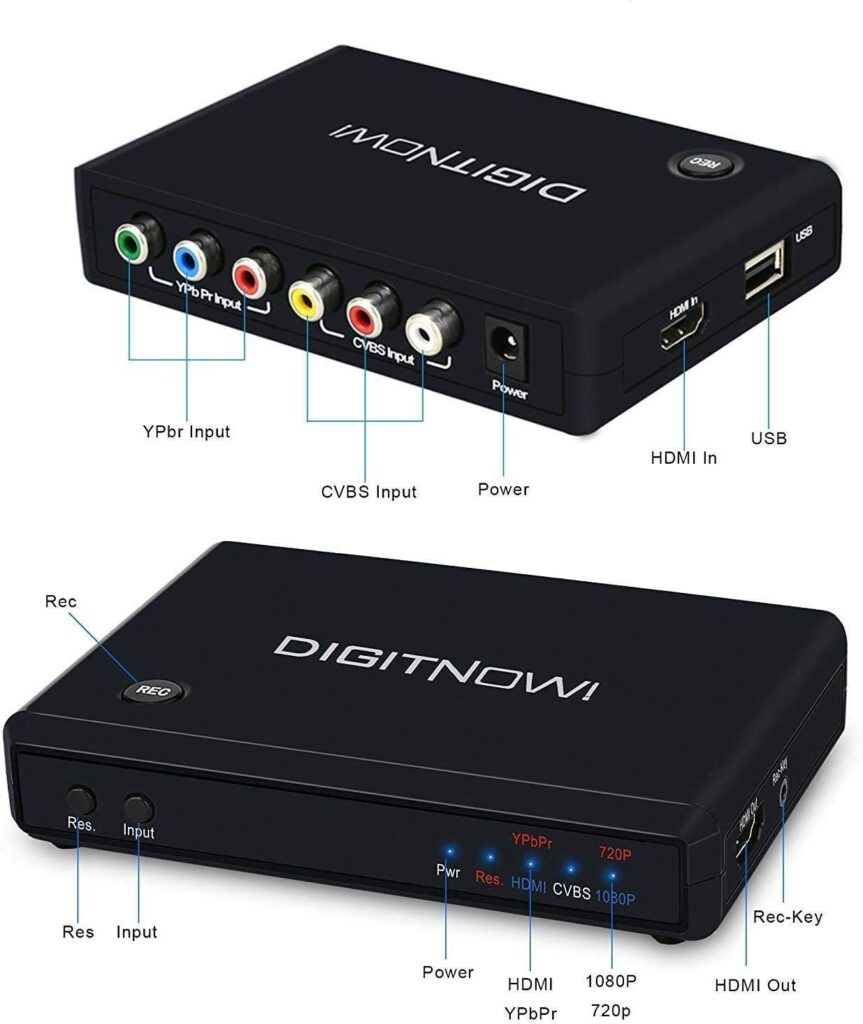 ---
An all-in-one game capture card, DIGITNOW strives towards creating a "swiss army knife" within their capture device series.
This capture card is a multi-purpose powerhouse that can do more than just record gameplay. For customers who want to have a multifunctional capture device for themselves, this is a solid contender.
Key features
Depending on your settings, this capture card can function with different resolutions, but that is just the tip of its functionality. It works with STB, DVD, BlueRay, and many other devices perfectly well.
The DIGITSHOP game capture card supports a USB and USB 3.0 interface. You can begin to record gameplay right away as you plug it in- no software included.
Despite sporting a rugged design, this video capture card is quite light (only 0.28 pounds), perfect as a portable capture device.
With this device, the videos you watch will be crisp and clear as soon as it starts working. It is great for capturing videos on most devices, video capture of your PS2 gameplay will be in high native resolution.
7. Elgato HD 60
---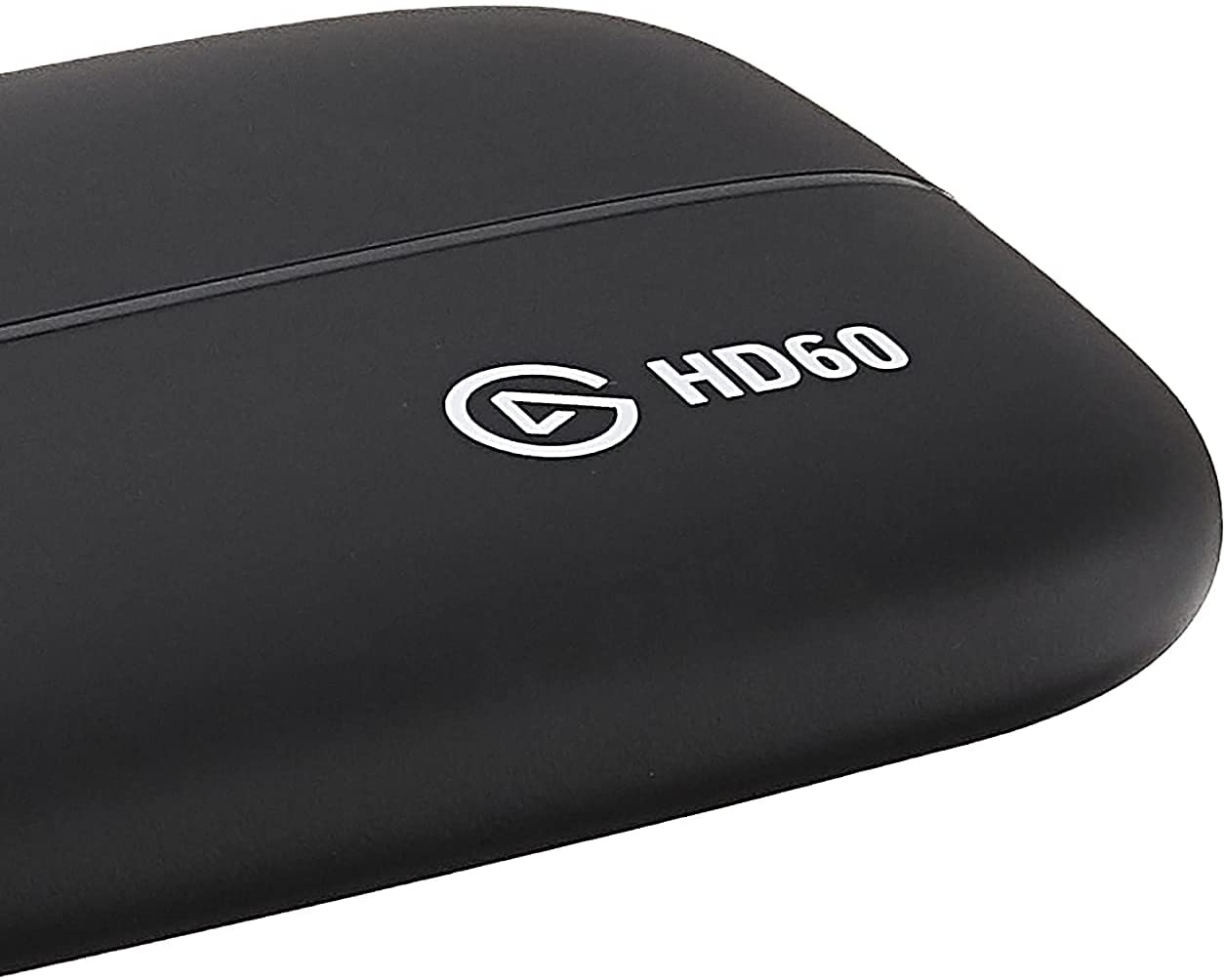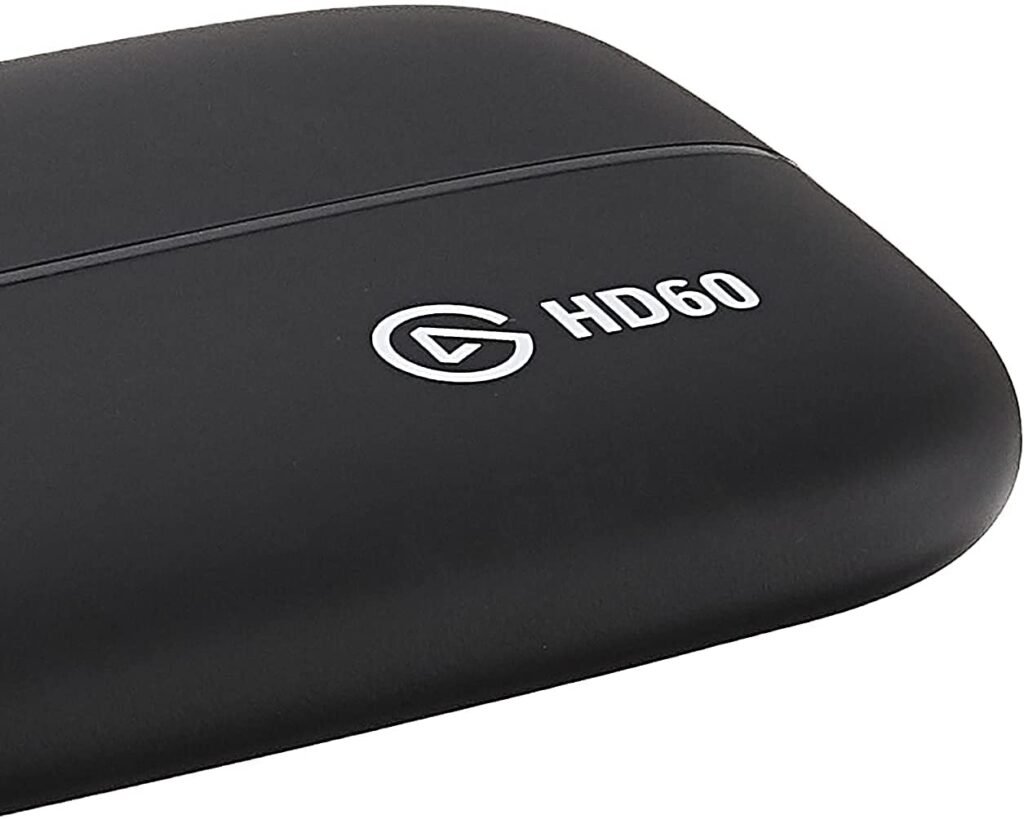 ---
Ever since 2014 the Elgato game capture HD 60 changed the way we record gameplay. It is a legendary device that put the Elgato game capture HD series on the high-tier quality rank list.
This masterpiece still holds strong, with phenomenal specs and elegant looks, it is sure to satisfy your streaming needs and supplement the videos you create with phenomenal capture resolution and quality.
Key features
When a product manages to hold consistent sales for over 8 years it is bound to be more than a simple one-trick pony. Elgato game capture HD series capture cards represent high-tier equipment for pros.
The H.264 encoder reduces the load on your CPU and captures footage in 1080p quality with 60 fps. It supports a variety of resolutions from 480 to 1080 with no issues during recordings.
The device itself is just barely larger than a casual smartphone and weighs under a pound. For content creators on the go and digital nomads alike, it is more than ideal.
Even after almost a decade, the Elgato game capture HD series is an embodiment of what high-grade engineering can achieve. For those streamers who want to give the videos you watch the best possible quality, there is no doubt about it- The Elgato game capture HD series is the obvious answer.
8. Elgato Game Capture HD
---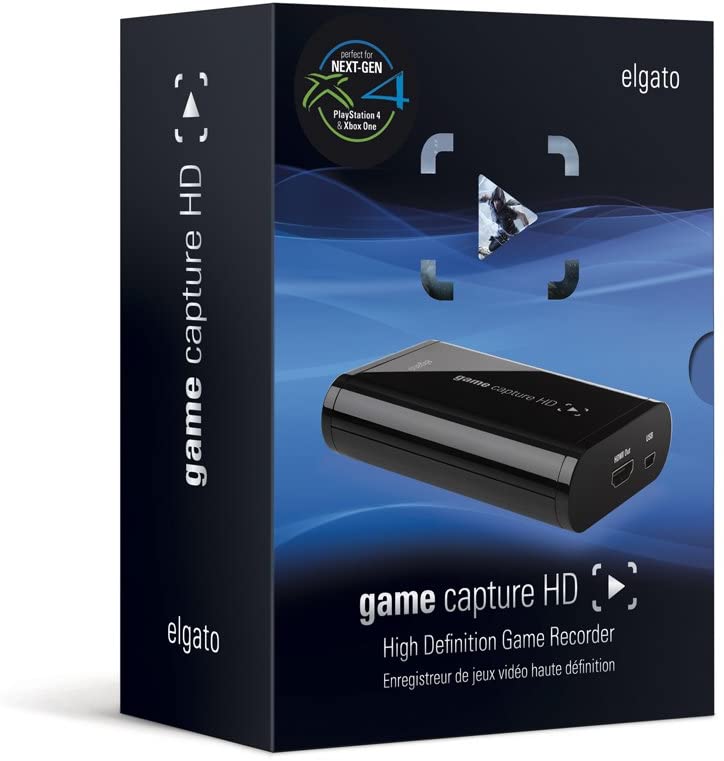 ---
The Elgato game capture HD is a capture card with a long history and a specific quality that keeps it in the premium range.
This model is designed to capture videos in HD resolution and be available to the general public. If you want a real taste of the luxurious Elgato game capture HD series, this capture card is the right choice for you!
Key features
As a premium capture card producer, Elgato has classes and sub-classes within its product line that fit different needs and budgets. The standard Elgato game capture HD card is a standard card that is tailor-made for consoles.
The capture card comes with all the features associated with the brand such as flashback recording, live commentary features, and custom software.
While the standard Elgato game capture HD card falls behind the HD60, HD60 S, and 4K60 Pro models, you don't need to break the bank to get the latest capture cards to stream from a PS2.
With the standard model, you can make the most out of the console's graphics and stream gameplay quickly and lag-free.
Not only is it compatible with PS2 consoles, but also with Xbox one, ps3, ps4, and many more. The options are endless and the performance is always flawless.
9. Basicolor 4k
---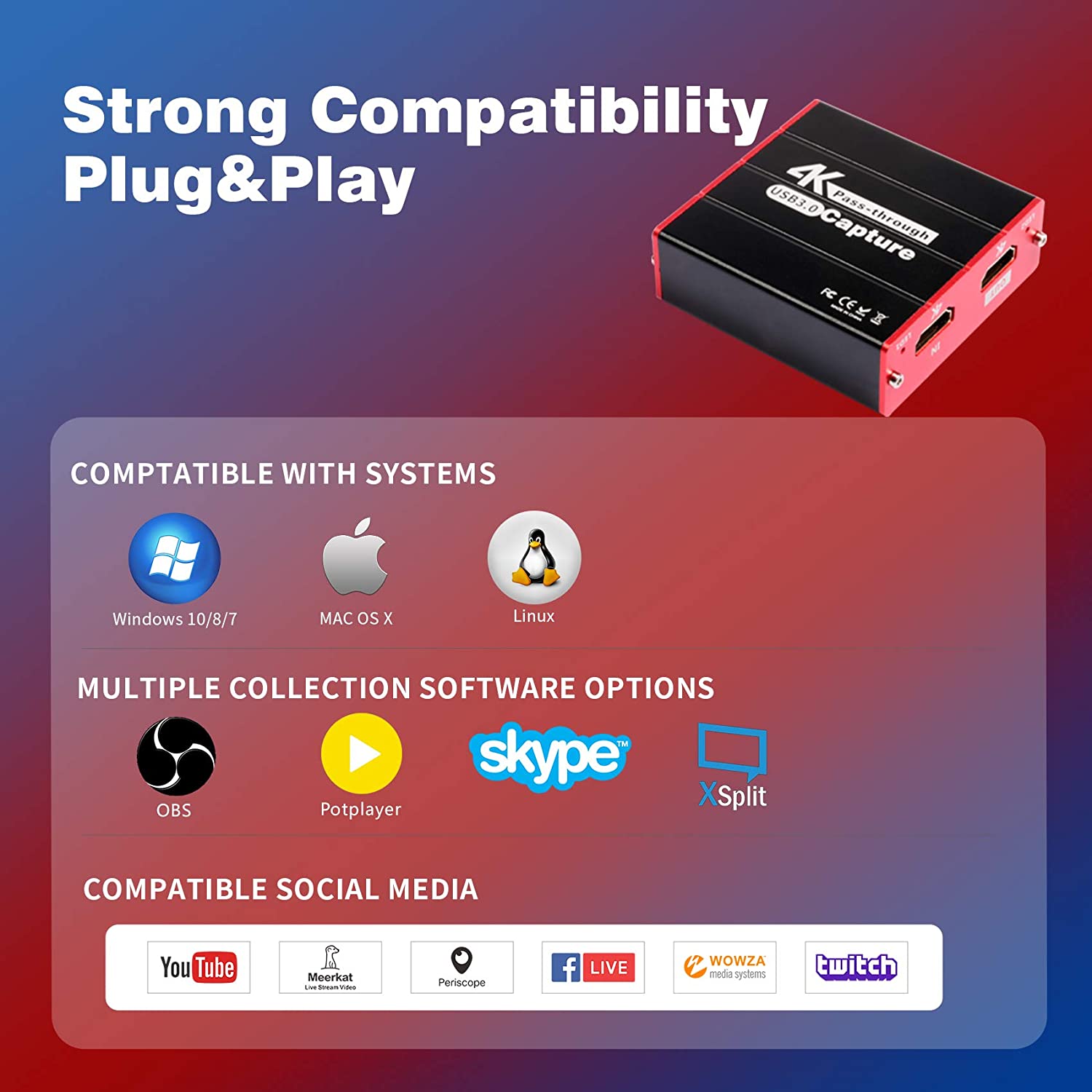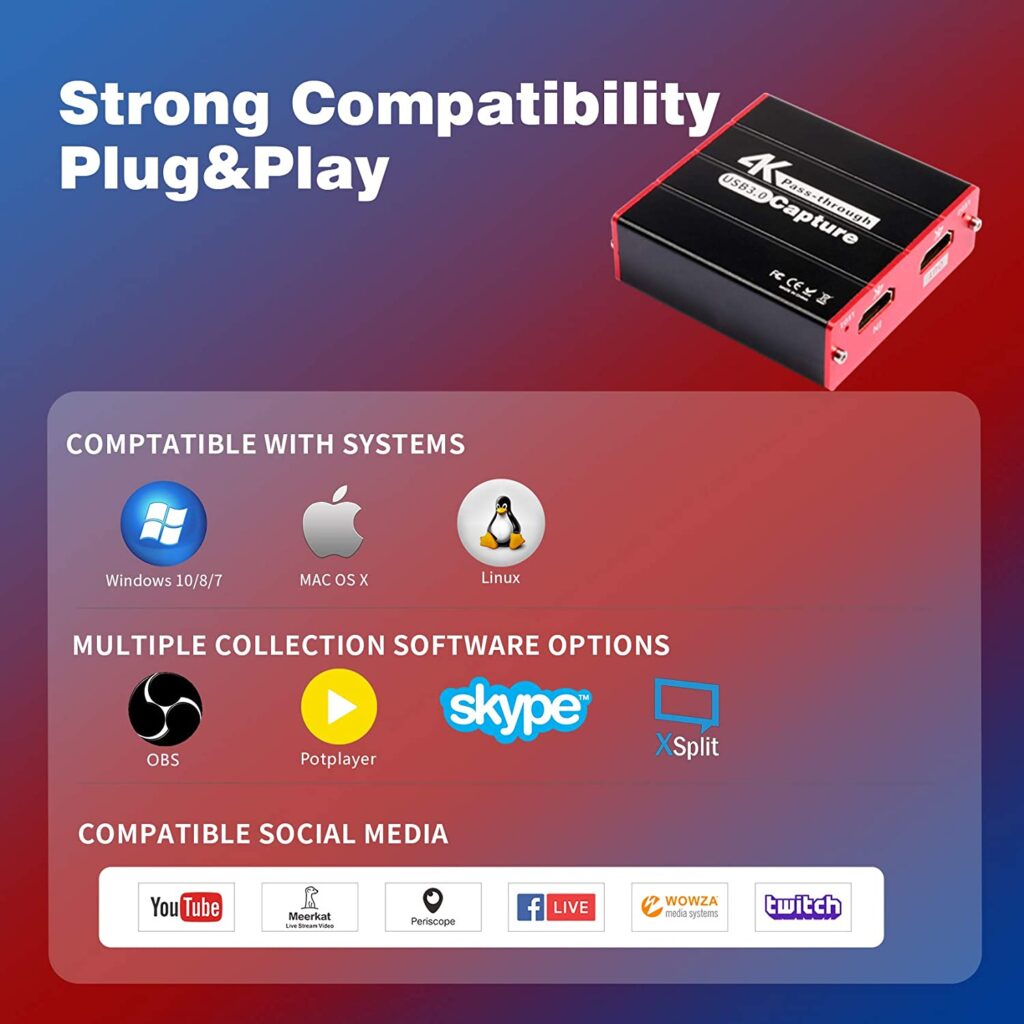 ---
For those who want to buy a second capture card or want to try their luck with streaming, this is a solid-quality capture card with impressive specs that is aimed towards beginners.
While relatively new to the market, Basicolor produces beginner-intermediate grade streaming equipment that is worth checking out, especially if you don't want to break the bank over a hobby you are unsure if you want to seriously get involved in.
Key features
Sporting a generous assortment of specs, this card can broadcast your video content at an impressive rate for a quarter of the price that you might pay for professional-grade capture cards.
Depending on your settings, it can capture a wide range of consoles that you connect it with, not just a PS2 with an adapter.
This card has a wide range of uses and is equipped with high-speed USB transmission technology. The usual delay is <100ms, which is great even for higher-tier capture cards.
All in all, this is a great beginner's card with an input signal of 4k/30Hz that works well with consoles and pc streaming alike.
10. UCEC GAM Live
---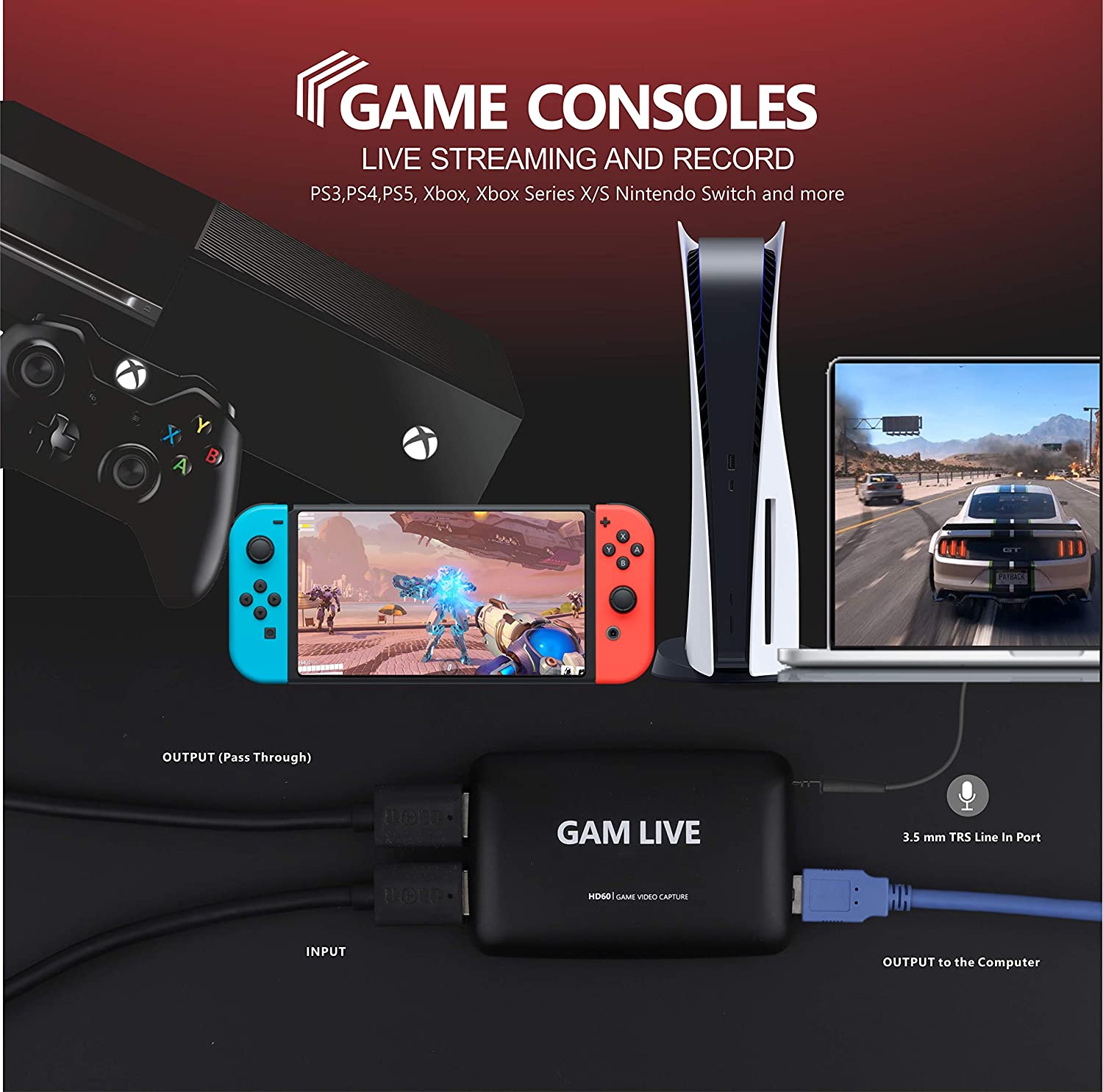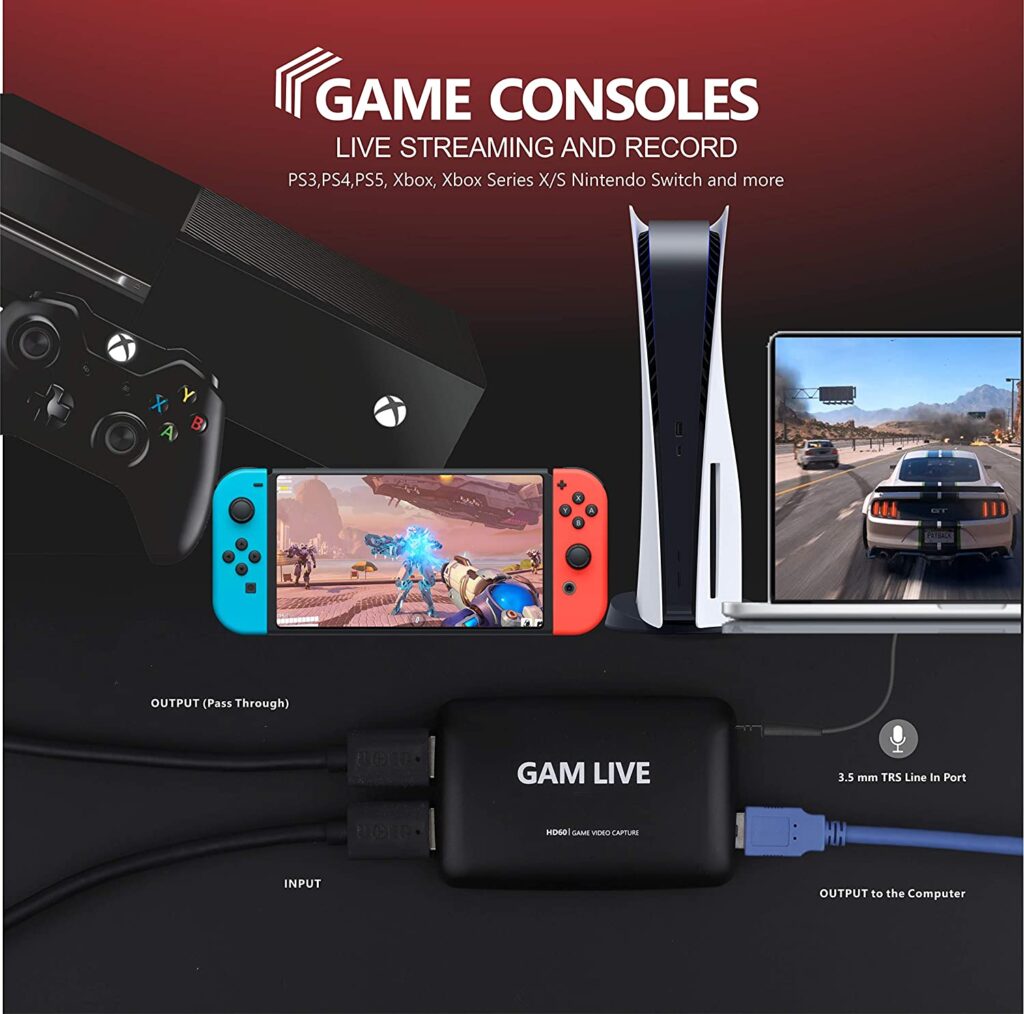 ---
Sporting a stylish look and coming in with big promises, UCEC brings before you a mid-tier video capture card that comes with many features that make the Elgato HD 60 great for half the price!
Key features
Bring your game streaming to a whole new level with this impressive video capture device that is favored by many streamers for its price to value ratio.
This device can be connected not just to retro consoles like the PS2, but also with your camera, Xbox, smartphone, and many other devices. No software download is required, just plug and stream.
It supports 4k30 input and multi-device connectivity. Superior fps capture makes the video quality crystal-clear and the whole viewing experience more natural.
Sadly, the biggest flaw of the device is the lack of a mic port, so you can't capture your own voice. In terms of everything else, it is a great bargain that includes the best features of modern capture tech.
We are sorry that this post was not useful for you!
Let us improve this post!
Tell us how we can improve this post?
Capture Cards
If you need to find other streaming gear, make sure to look at our Streaming Gear page. Here, you will find everything you need!
Post 6 of 8