If you are a frequent user of Instagram, you have realized there is no way to be left without any content on your feed because even when you have seen everything people from your following list have posted, there is a feed full of suggested posts.
In case you don't like this practice and want to see only the profiles of people you follow, I have found the easiest solution on how to turn off suggested posts on Instagram.
What Are Suggested Posts?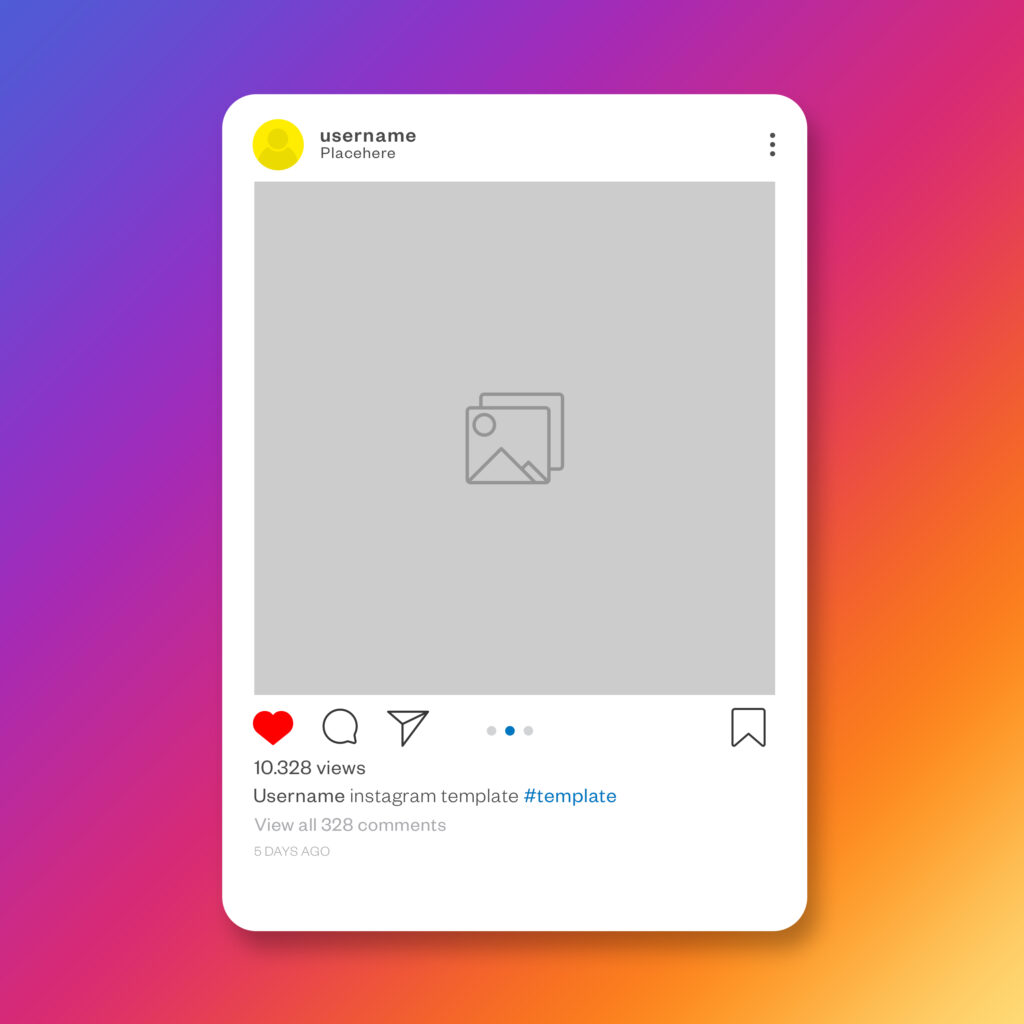 Suggested posts on Instagram are created to appear on your feed when there is nothing left to see from people on your following list.
When there is nothing new on the profiles of people you follow, the Instagram app will start putting suggested posts on your homepage according to your likes and aesthetics.
What sort of Instagram-suggested posts will you see depends on the way you use the platform, your following list, and the posts you save, like, or comment on, because they are usually related to your interests.
Once you have nothing new to see on the profiles of people you follow, your Instagram feed will get overloaded with these posts.
Since Instagram updated the algorithm, suggested posts started circulating all the time, even when there is content from your favorite creators that you haven't seen.
Instagram users find it to significantly harm their experience, especially when they have uninteresting posts in their feeds.
How to Turn Off Suggested Posts on Instagram
Turning off suggested posts on your Instagram account seems to improve the quality of the experience on this platform drastically, so this is how you can do it.
Open your Instagram profile
Scroll til you see a suggested post on your Instagram feed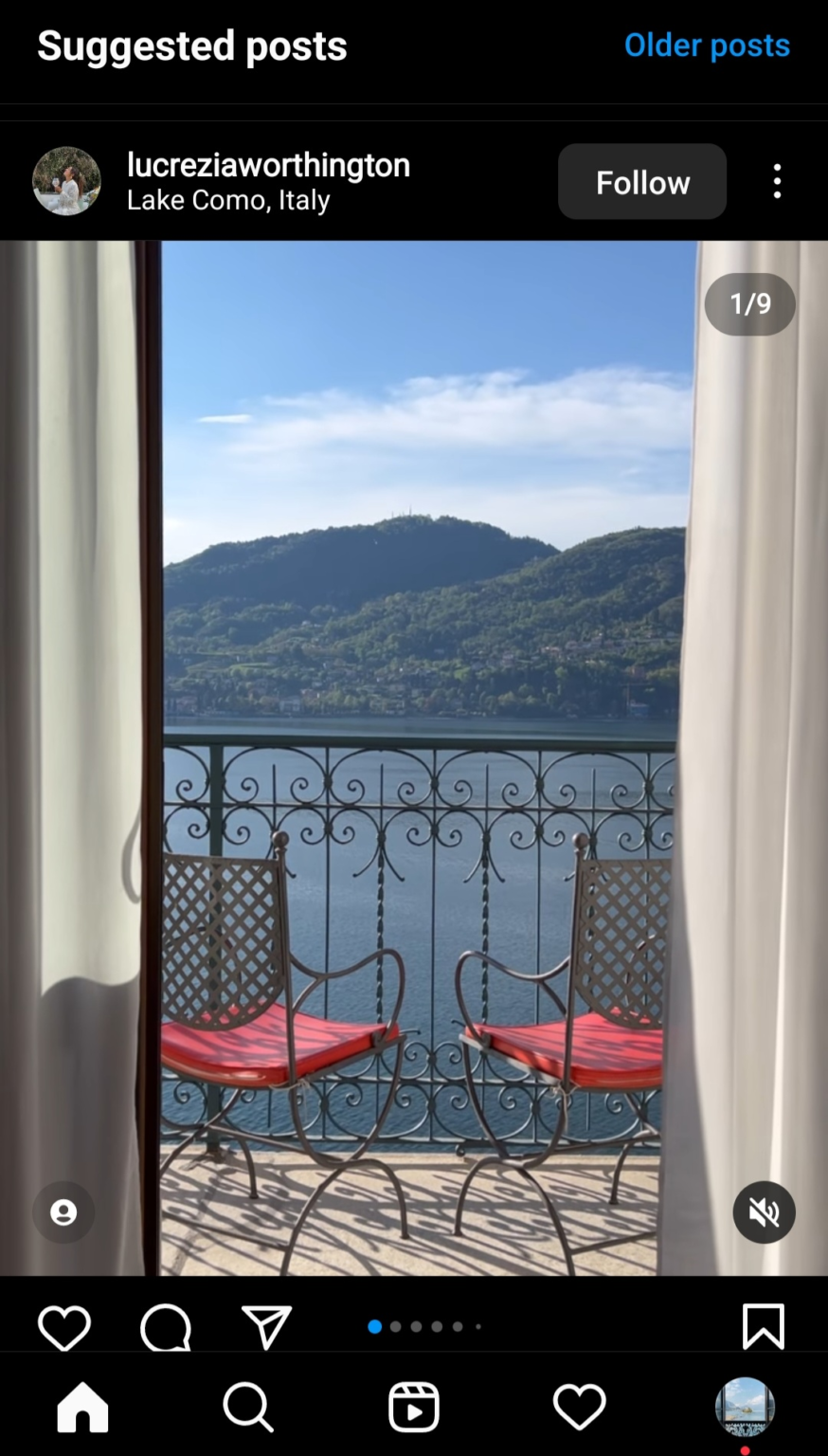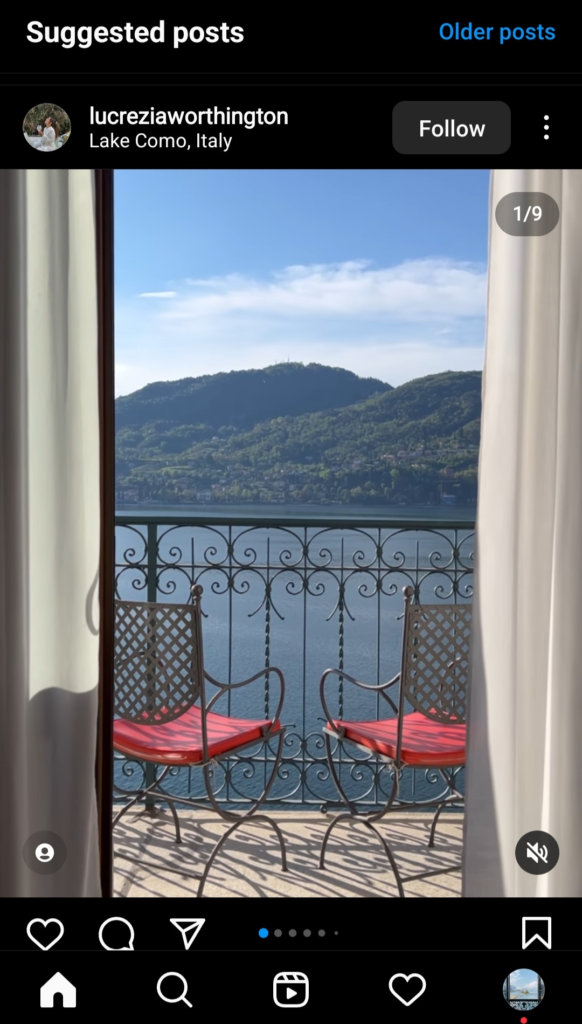 Click on the three-dot menu in the upper corner of the post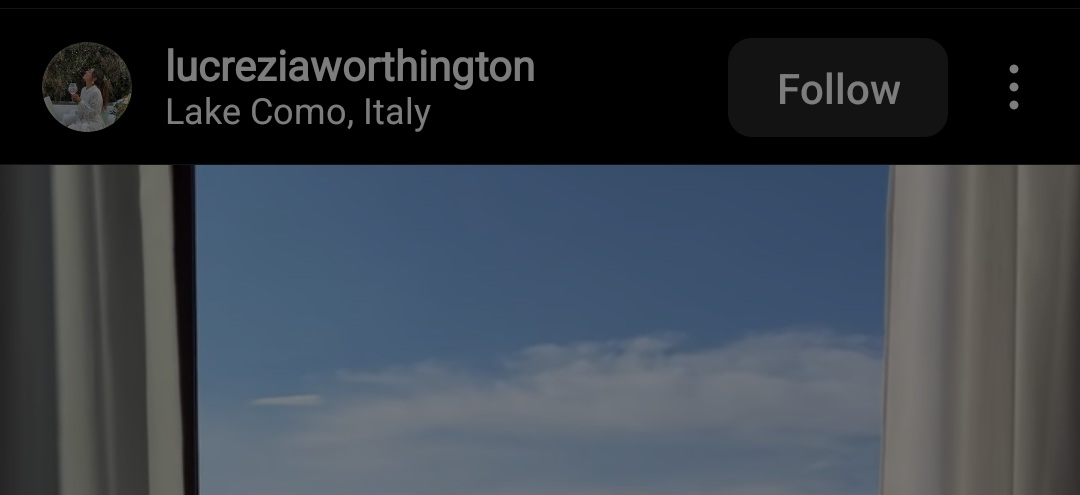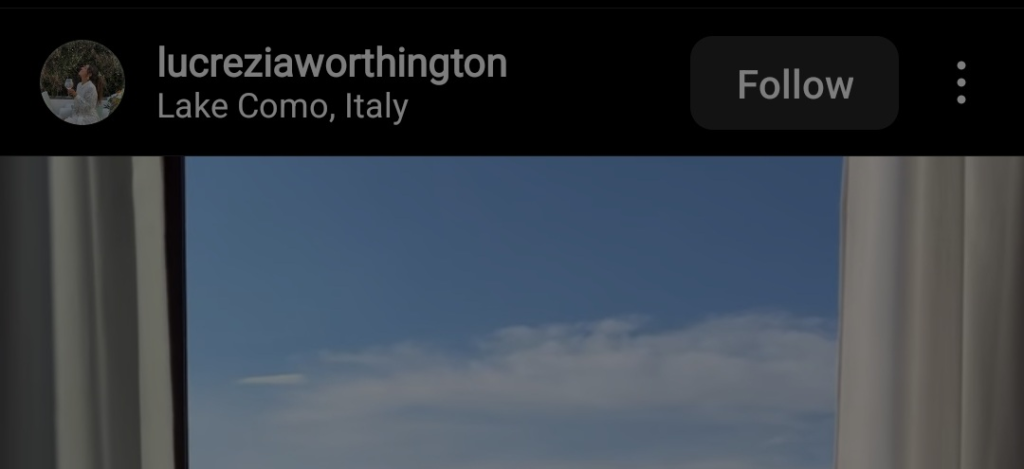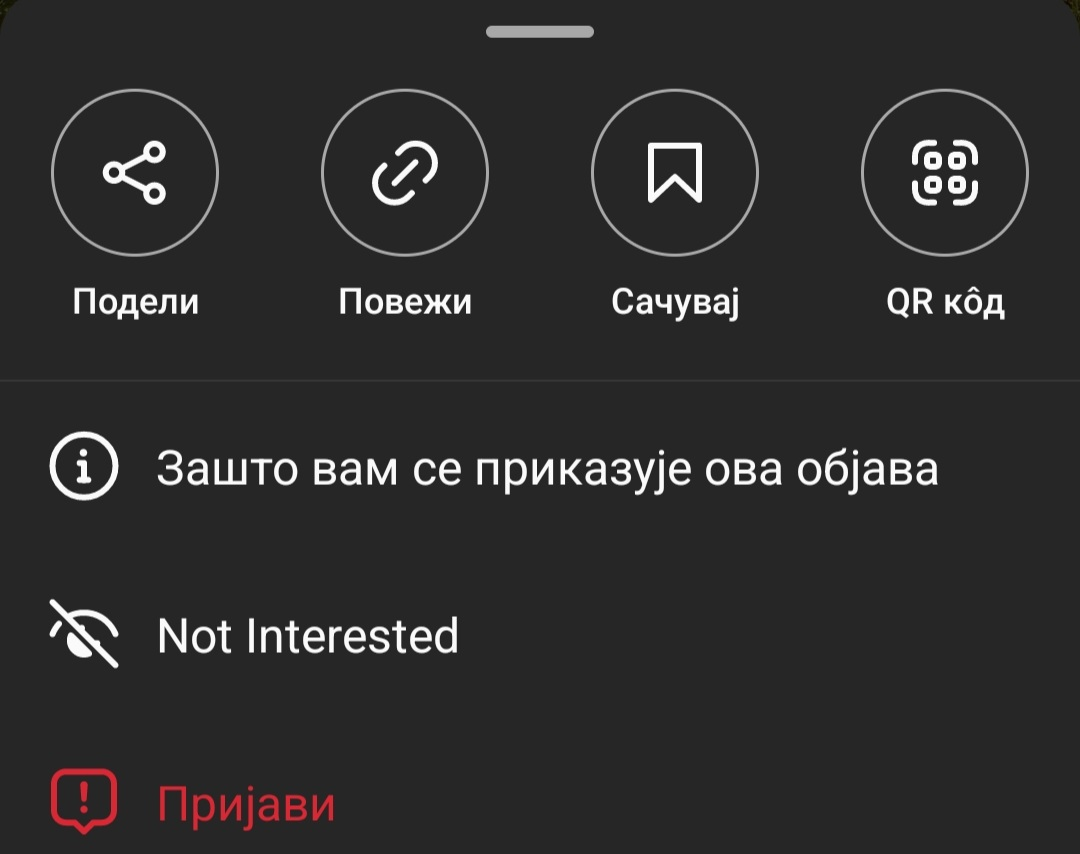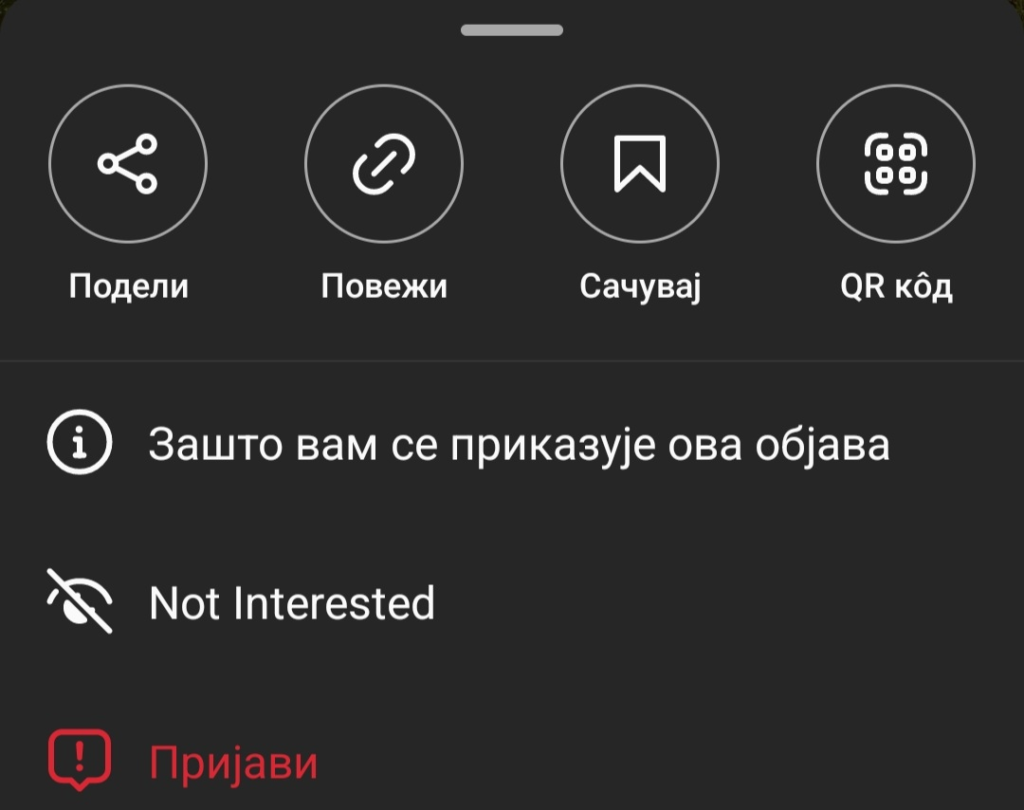 Click on "Don't suggest posts from…" or "Stop seeing similar posts"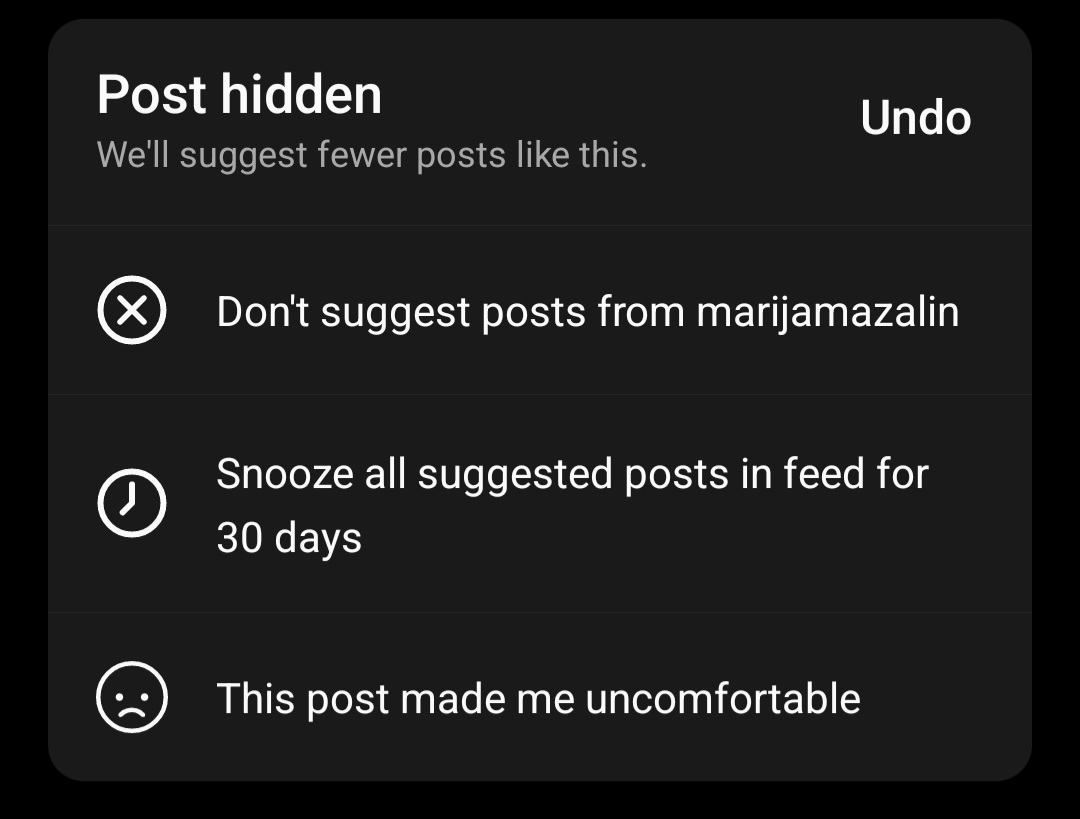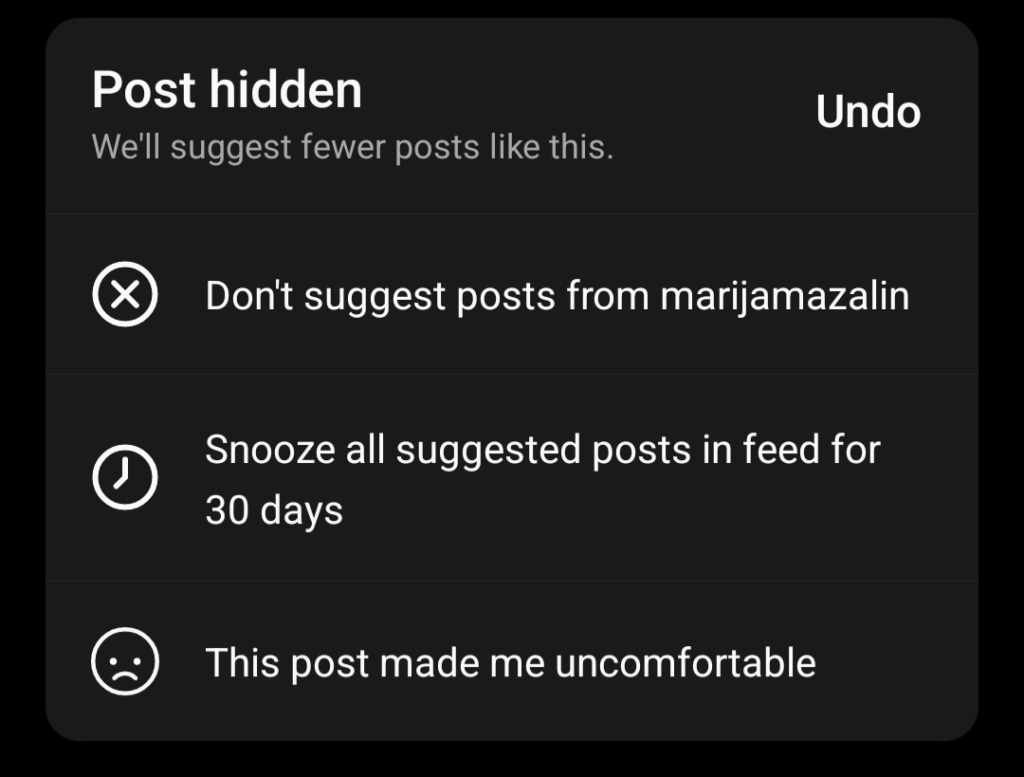 You will not be able to turn off every suggested post forever, but posts that include a certain type of content or are published by a specific creator will disappear from your Instagram feed for good.
The platform currently only offers you the option to turn off suggestions from everyone for a month or from specific creators forever.
When you choose to stop seeing similar posts, Instagram will try to hide the majority of that content from you, and you will be pretty much safe from it.
In case you don't want to see anything suggested to you while scrolling Instagram, you can also choose to snooze suggested posts for a while.
How to Snooze All Suggested Posts?
If you want to avoid all suggested posts on your Instagram profile, even just for a month, the process is pretty much the same except that you will:
Click Not interested
Then choose Snooze all suggested posts for 30 days
After 30 days, you will need to repeat the action and remove suggestions once again from your Instagram feed, but you will be spared from the useless content for at least a while.
You will be able to activate this feature for turning off suggestions as many times as you want, so if you believe this is something that harms your Instagram experience significantly, this can be a great fix.
Instagram is yet to come up with a permanent solution that will allow you never to see suggested posts again, but until that happens, you will be able to turn them off for a month and repeat that action whenever you want.
Can I Remove Suggested Users From My Feed?
Besides suggested posts, Instagram will also recommend new people to follow, and this taskbar will appear on your feed frequently.
If you want to avoid Instagram bombing you with new accounts all the time, this is how to do it.
Open your Instagram profile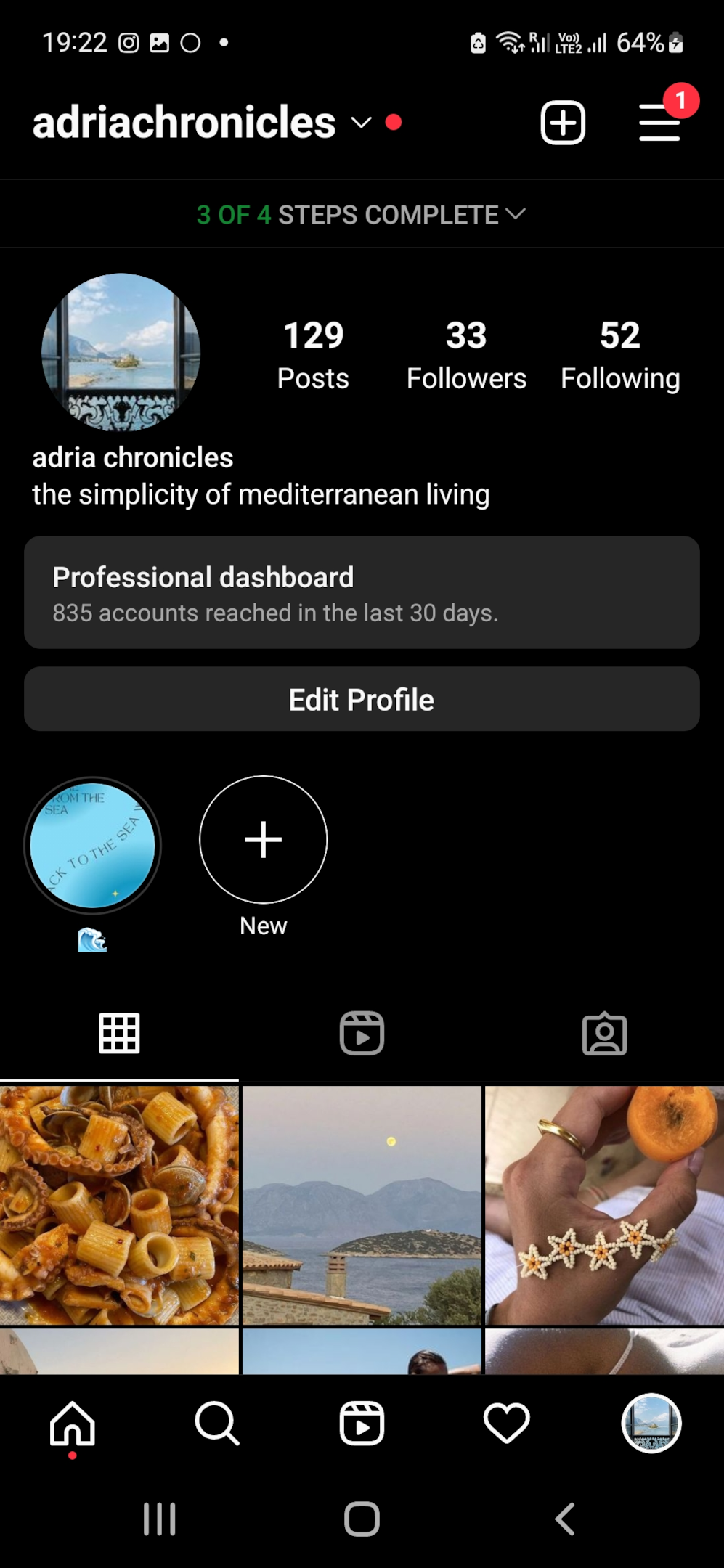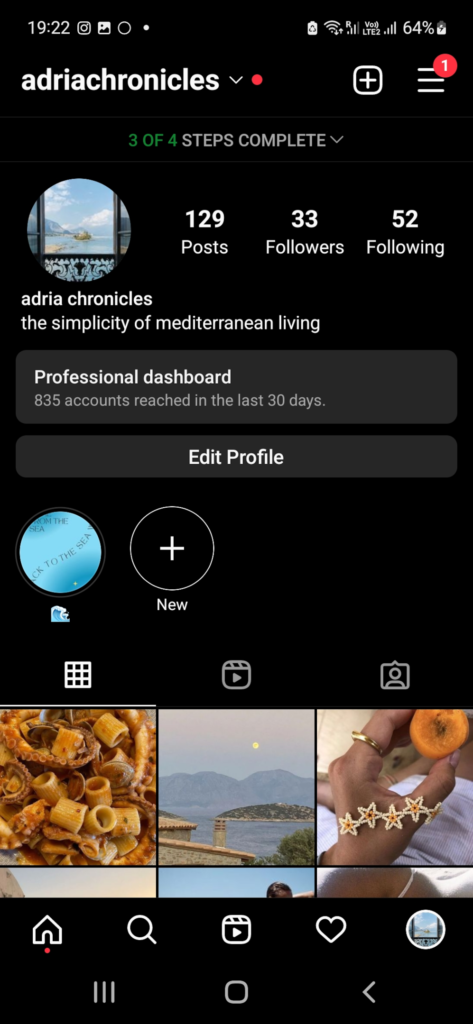 Click on the three-line menu
Choose Discover people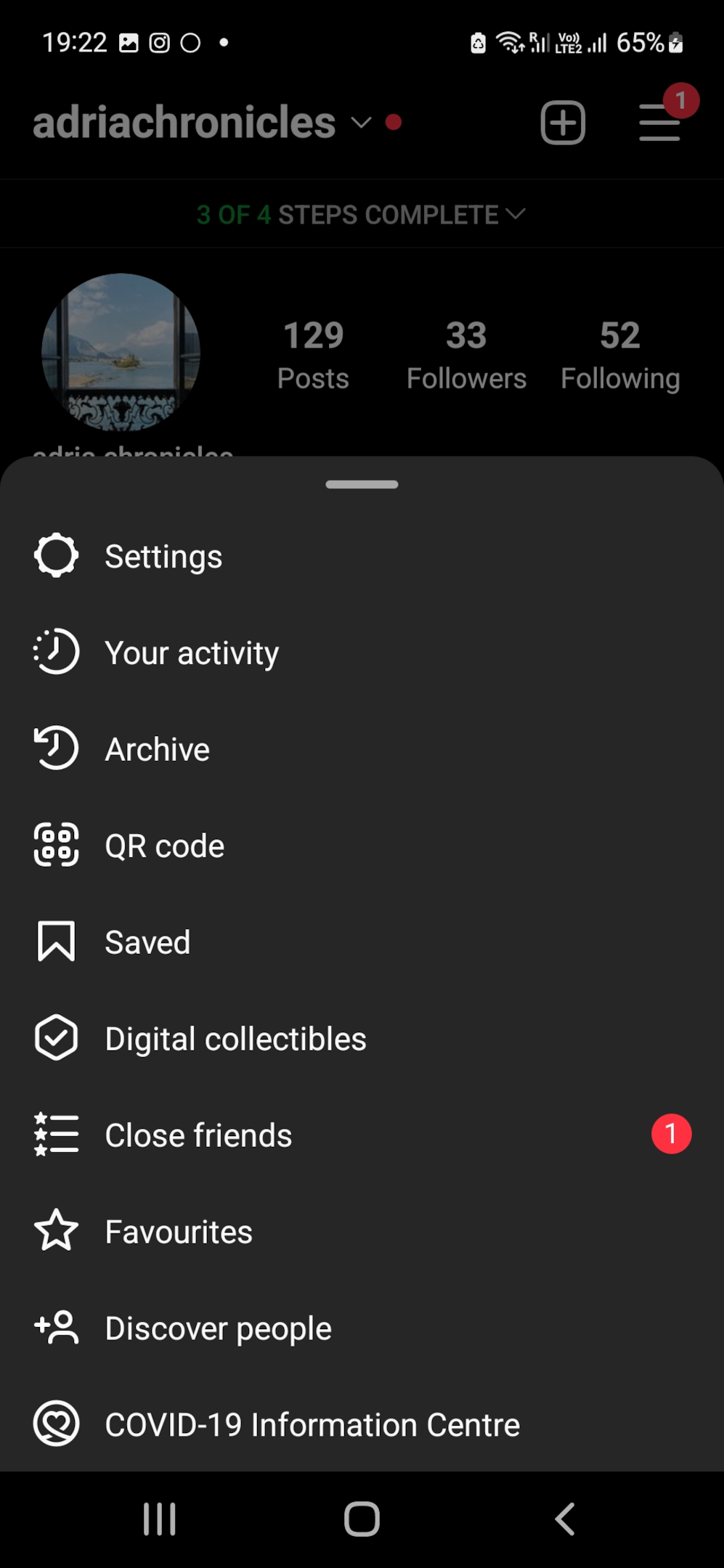 Look at the list of suggested users
Click "X" next to every username you want to remove from the suggestions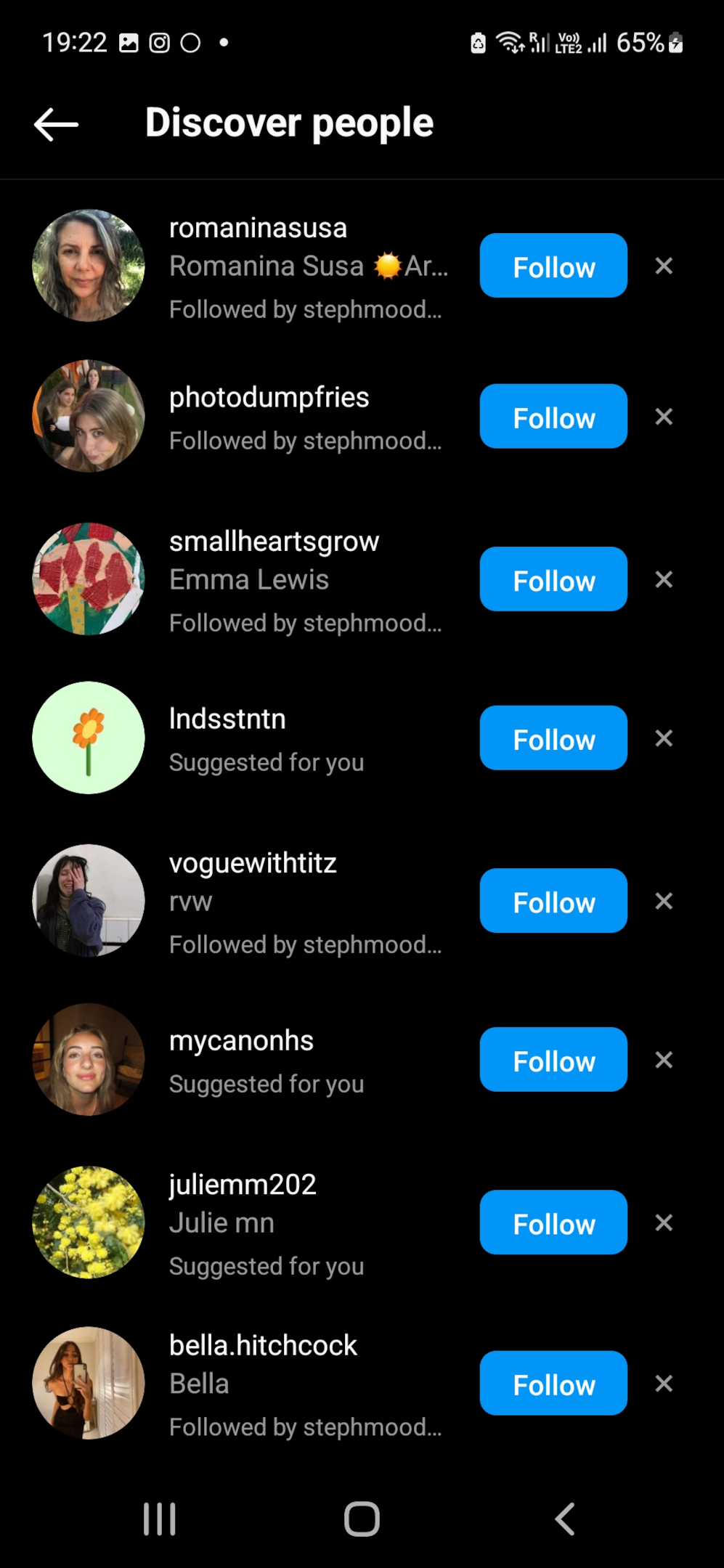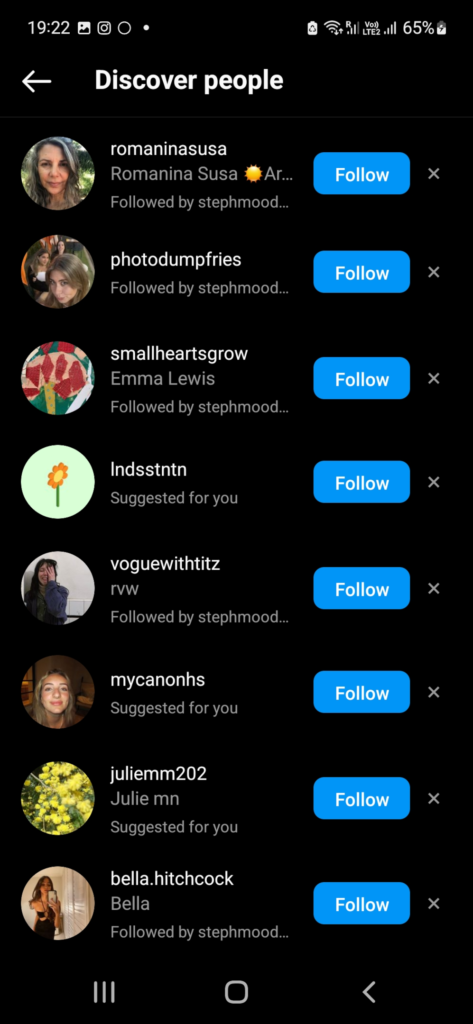 When you remove people from the Discover list, you will no longer see them in the suggested taskbar, and you won't see any posts suggested by them.
If there are some accounts that keep on showing up, and you are not interested in them at all, this is the easiest way to remove them from your feed.
In case the suggestions menu appears on your feed, this is how you can remove users from it even faster.
Click "See all"
Click the "X" button on the right side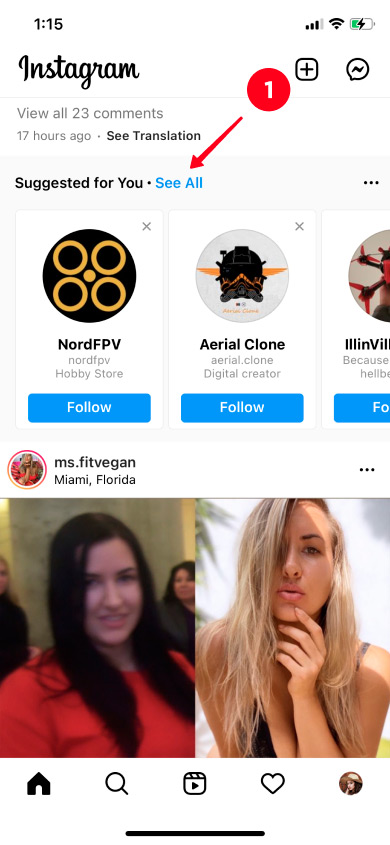 How Can I Remove Suggested Users From My Profile?
If you have followed someone on Instagram frequently, you were probably faced with a complete list of recommended people the moment you clicked the "Follow" button.
The people who appear should be those with a profile that posts similar content, which will appear when someone clicks "Follow" on your account.
If you don't want this popping up when someone chooses to follow your Instagram account, you can turn it off with a few clicks.
Open Instagram account
Click Edit profile
Find Similar account suggestions
Uncheck the box
Click Submit
This is the best thing to do if you don't want anyone else associated with your Instagram account.
Conclusion
Learning to remove suggested posts on Instagram is relatively easy and can help Instagram users enjoy their time on the platform without many distractions.
You may not be able to hide suggested posts for good, but repeating this action once every month doesn't take too much time and will help you remove all the content that doesn't interest you.
FAQ
Why are so many suggested posts on my Instagram?
With the latest update, Instagram has added more options, and many recommended posts are one of them.
It is done to promote different content to Instagram users and show you posts that fit your likes and preferences but are made by creators you don't follow.
How to change suggestions on Instagram?
In some areas of the world, you will be able to manage suggested interests in your Instagram settings, so you can add niches and topics that interest you.
How can I turn off suggested posts on iPhone Instagram?
Hiding a suggested post on iPhone requires you to open the menu above the post, click Not interested and choose the option that works for you – to hide suggestions for 30 days, report an account or hide a specific user.