First of all good day and welcome to our TikTok beginner's guide. Today we are going to teach you how to use TikTok from the very beginning.
Being that TikTok is the fastest growing social media app in 2021, many TikTok users are emerging.
Here, we are going to show you how to get around, better understand TikTok, and how to get the most benefit out of this social media app.
Complete Guide on How to Tik Tok
1. Downloading the app and whats TikTok is all about
First of all, if you didn't already, download the app. I'm doing it from the app store but it's also available for android in the play store on the home screen.
TikTok used to be owned by "musically" and it was called exactly that. It first started as a lip-syncing music video app.
But now you can upload your TikTok dance video and any other video type you like.
My personal opinion is that TikTok makes people more creative and in general a TikTok user is happier because of it.
On TikTok you can see people dancing to popular songs, dance trends emerging, and overall just a good vibe.
You can also find some of the best TikTok dances on the platform and maybe learn some new moves.
Now back to business, when you have downloaded the app go and press open.
2. Navigating the homepage
The first thing you will see upon opening the TikTok app preview screen is a feed of videos. Just simply swipe up to continue through your feed and see more content.
The TikTok home page is split into two sections, similar to other social media platforms such as Instagram:
"Following" allows you to see videos from the users you follow.
The "For you" page shows popular videos from across TikTok and videos the app predicts you will enjoy based on your viewing behavior.
Switching between these two feeds is pretty simple, simple as swiping left and right. The bolded title will always indicate the feed you are on.
Magnifying glass
If you want to find out what is trending, simply tap the "magnifying glass" at the bottom of your screen.
The search bar is where the latest viral TikTok trends are found. Therefore, if you want to know anything about the latest trends be sure to visit that page.
Inbox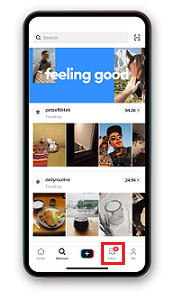 To go to your inbox, at the bottom of your screen tap on the message tab. There you will find notifications of followers, mentions, likes, and comments on your videos, and notifications about the people you follow.
You can also access direct messages with users by tapping on the icon at the top right corner of your screen.
Your personal TikTok profile page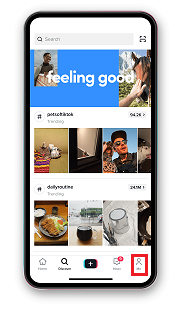 On the bottom of the screen (right corner), you will find the "me" tab. By clicking on this tab you will be relocated to your personal TikTok profile.
From there you can also click on edit profile, add a profile photo and edit your bio.
When you go to your profile page, at the top right corner you will find three dots"…". By clicking on it you will be redirected to settings and privacy.
From there you can change your account privacy settings and other general options.
You can make your account private so that only your friends can view your posts and other users won't be able to do so.
You can also turn comments on and off so that no one can leave comments on your videos if you like it more that way.
One more useful tip, you can also push notifications off so that nothing will bother you.
There you can also find your TikTok QR code. The barcode is something you can show to other TikTok users and have them follow you with one tap.
3. Creating videos
To create a new video press on the "plus sign" icon in the menu bar.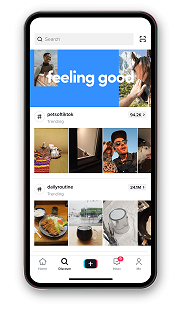 By clicking on it, the app will open up your camera and you will be able to record your video and use all of the available features that you see.
To make your very first video press record. Who knows maybe exactly you'll be making trending videos in the future.
To enter the record mode just simply press the red record button and the camera screen will be showing that the recording has started.
A single video can go from 15 seconds to 3 minutes in length.
If you would like to make your TikTok videos in slow motion you can always slow it down as well as speed up, depending on your wishes and needs.
Some of the most popular TikTok videos are in slow motion, but there is a thin popularity line between speedup videos and slow-mo videos.
You can always watch the slow-motion tutorial on youtube to enhance your content quality if you choose to make slow-mo videos.
You can also add effects to your videos to make them more interesting. There are lots, and I mean lots of effects, therefore you will definitely find the one that suits you best.
Making TikTok videos isn't really that hard. It's mostly up to you to choose what type of content you want to make.
You can always look for a viral TikTok video and trending and try to make TikToks that are already trending.
But there is always another option, and that is to make videos that you like. Personal creative videos on any subject, as I said it solely up to you.
You can also record and stitch together multiple clips.
When you've done recording click pause and then click on the Save button if you are jet just not ready to post your first profile video.
You can also set a timer button (start countdown button) to automatically start recording or even stop recording after the time limit you set.
Don't forget to add trending hashtags to your text overlays to boost views.
Adding sound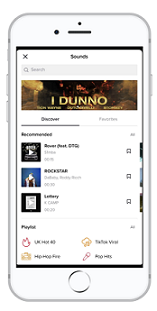 Tap "sounds" left from the "effects" tab when you open your camera on TikTok. There you can add sound and music to your videos.
TikTok has a vast library to find music. You can search the music library and browse through viral songs that you want to add, when you've done browsing just simply click on the song you want to add.
When you have chosen that song you want to add, click on the "volume" tab at the bottom left corner of your screen.
At the top of the page, under the audio info, you'll see "Add to Favorites." When you tap the ribbon icon, the file will be added to your own personal sound library, which you can access when you tap "Sounds" at the top center of the preview screen in record mode.
By clicking on that tab you will have the option to adjust the volume of your music and original sound audio.
You can also choose to add some of the "viral sounds" or to add sounds that you specifically like.
You can explore and find sounds, trending sounds on TikTok that will best suit your video, choose wisely. You can also add a custom audio clip to your video.
Adding effects
Once you create your video there are even more effects at your disposal.
On the right side of the recording screen is a Beauty button, which subtly erases the dark shadows under your eyes.
You can trim your videos if you want, add transition effects between videos clips, and even add stickers and text.
By clicking on the "arrow" at the bottom right corner you will be redirected to the post screen.
There you can add hashtags and friend mentions and also choose whether you want the post to be public, private, or visible to friends only.
When people search you your video shows up only if you choose the public option.
You can also add cool stickers such as a spinning record, music notes, funny monkeys, and all kinds of different stuff.
When you have done all the necessary video modding click on the "post" tab to post your video.
4. Viewing videos
Viewing videos can be quite fun and overall a solid time-killer.
If you want to see more information about the account that posted each video you have two options.
You can either click on the user name or click on the icon on the right side of your screen with their picture in it.
You can also swipe left on the video to pull up the accounts profile page, the exact same thing as clicking on the username.
There, you will be able to see all the videos posted by the user in a single feed. Here, you can also check the users' other social accounts.
5. Duets and reaction videos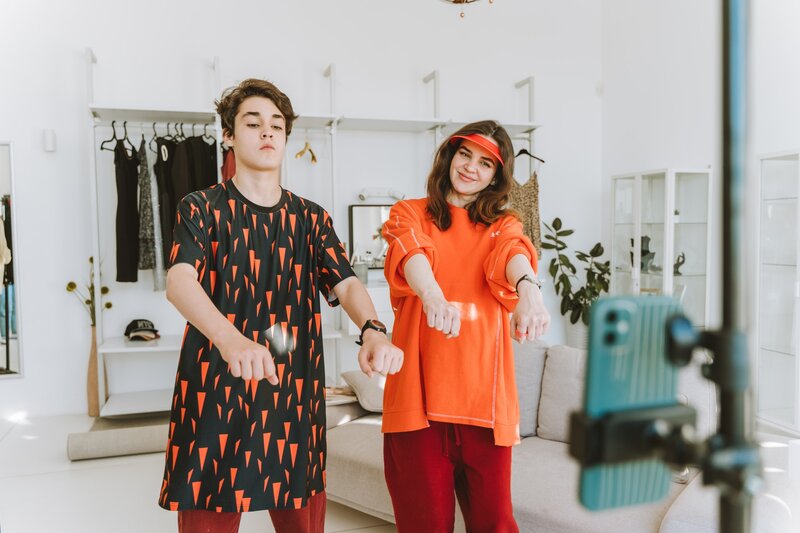 In order to create a duet or reaction video, click on the "arrow" that appears on any TikTok video.
If the users have enabled duets and reaction videos, you will find the options in the bottom row of the menu that pops up.
Duet allows users to add to already existing videos and add their own commentary and effects.
This is the perfect feature if you want to make your very own first reaction videos.
To be honest, reaction videos are quite popular around TikTok and as you can see are very easy to make.
Try and give it your best shot, who knows maybe you will become the next sensation.
Conclusion
Having a TikTok account can be quite fun and with our guide, it can be easy to use so that you don't have to opt-out.
I honestly hope that we were able to shine some light on this subject, and overall make it easier for you in any way possible.
If this is the case and we helped boost your TikTok experience we are satisfied. Good day and good luck to all of you guys and gals out there.