---
You don't have to invest in a webcam for streaming. All you need is your smartphone. Here is how to use your phone as a webcam for twitch:
Using iPhone as a webcam
1. Install EpocCam on your iPhone,
2. Find the needed drivers on the Elgato website and download them on your computer,
3. Add NDI source to OBS or connect your phone to computer via USB cable and add Video Capture Device to OBS,
4. Select EpocCam or iPhone device when adding the new source.
Using an Android phone as a webcam
1. Install DroidCam,
2. Download the DroidCam plugin for Windows,
3. Add DroidCam source to OBS,
4. Insert the IP address displayed in DroidCam app on your phone,
5. Click "Activate."
---
You can turn your phone into a high-resolution webcam, and not have to invest in purchasing an expensive professional camera! Use your mobile phone as a webcam in your Twitch streams, YouTube, or anywhere else.

Certain apps available for iPhone and Android devices can help expand the possibilities for users to broadcast with their smartphones through various platforms.

 Interested? Keep reading and learn how to use phone as webcam for twitch.
1. Use your iPhone as a Webcam
All you need to use your iPhone as a webcam is the handy EpocCam application. EpocCam is the best App for all iOS users. It can bring a significant change in video quality, which is especially important in streaming.
It is easy to set up, and it has no noticeable lag. It doesn't require any specific model of iPhone device. It just has to support iOS 10.3.
First of all, you need to download the EpicCam App from Apple's App Store, and from then on you will have to go to your computer and install the computer drivers, which are available for Mac.

Before explaining how to use your phone as a webcam in your streams, you need to know that there is a basic and a premium EpocCam.

In addition to allowing 1080p video, the premium version also gives you control over focus, lets you use iPhone as a microphone, changes your connection from Wi-Fi to USB, and most importantly, removes ads you don't want to deal with.

Let's go through the steps for setting up the EpocCam App:
Install and open EpocCam on your iPhone.

Make sure your iPhone is connected to the same Wi-Fi network as your computer.
Download drivers for EpocCam App. You can find them on the Elgato website. Choose EPOCCAM as the product and MAC in the Windows drop menu. Click to download and install afterward.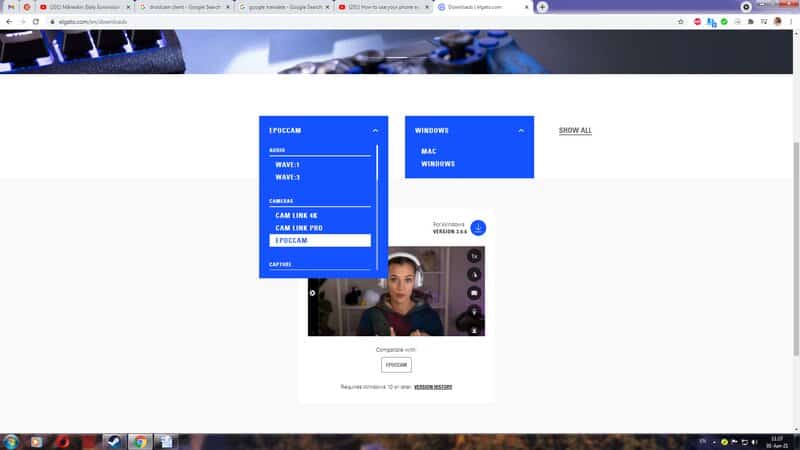 Add a new NDI Source to your OBS if you are using a free version. If you are using a paid version you can connect your phone device via USB, in that case, choose Video Capture Device.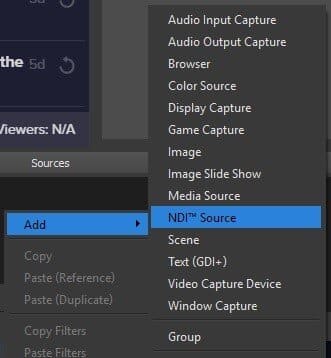 Add a title, so you can easily distinguish it from other sources.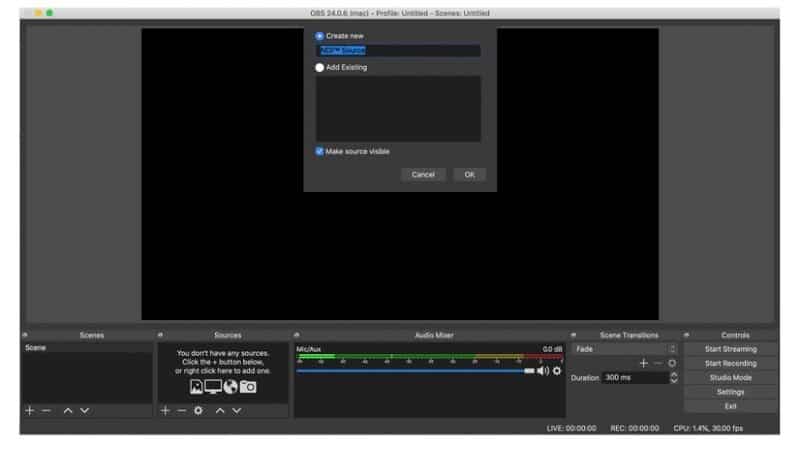 Select EpocCam or your iPhone device from the drop-down menu as shown below. Click OK and you are now ready to Stream using your iPhone as a webcam!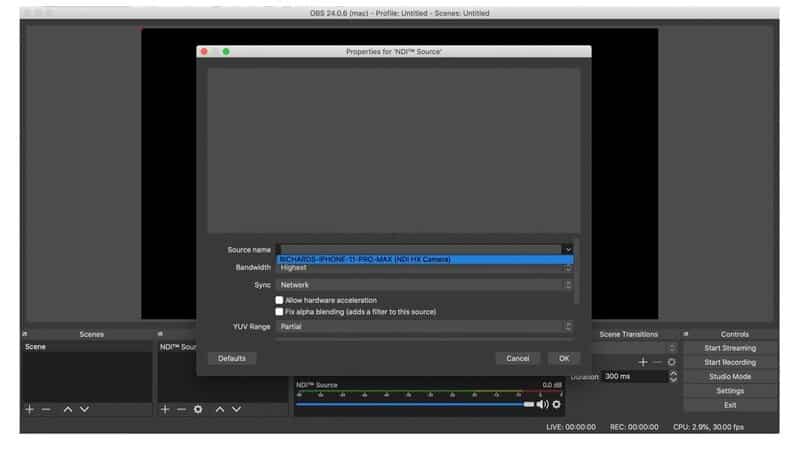 2. Use your Android as a Webcam
In addition to the amazing ability to use a phone as a webcam, DroidCam also allows you to stream audio and video content via OBS software.

DroidCam is an application recommended by Android users and can be downloaded on Google Play, while DroidCam Client is an OBS plugin.
This App also comes in two versions. The first one is the free version with certain limitations in terms of available features. Video resolution is limited to 480p.

DroidCamX Pro version unlocks 720p recording, gives you the ability to fine-tune the image and rotate the frame.

Image quality will depend on the quality of your phone's camera, but also the quality of the Wifi connection.

Let's go through the steps for setting up the DroidCam app:
Install DroidCam on your smartphone.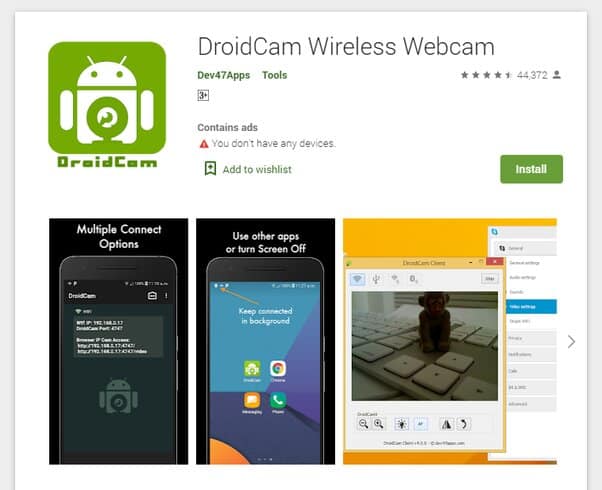 Open the app and allow access to your phone's camera and microphone.
 Immediately after the initial launch of the application, you will see the IP address and port on the screen. These parameters will be used to connect the phone to the computer.
Head over to the website and download the DroidCam Client plugin for Windows.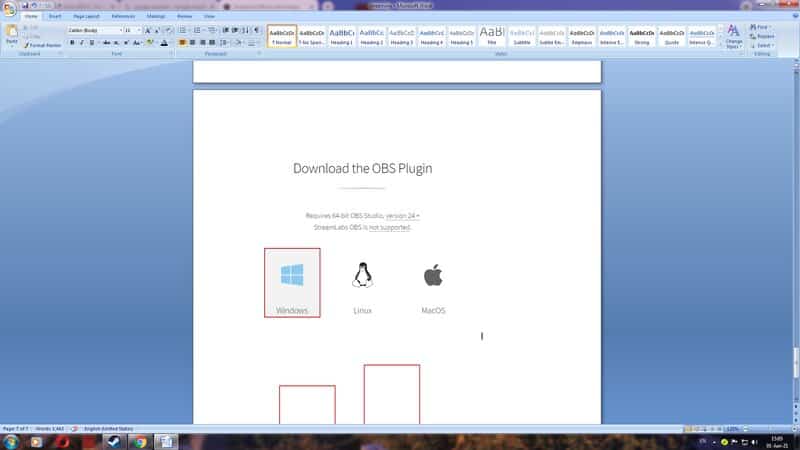 Go through the installation process on your computer.
Make sure both PC and Mobile device are on the same Wifi network if you choose to connect your device via WiFi or LAN. You could also connect to the phone directly via a USB cable.
With the plugin installed, open OBS studio and you will find DroidCam OBS in the list of sources you can add, and add an instance.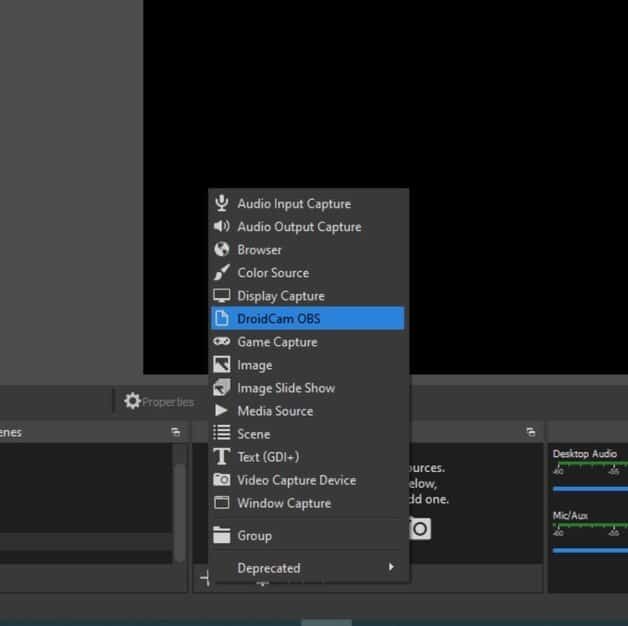 Enter the IP address displayed on your phone in DroidCam App.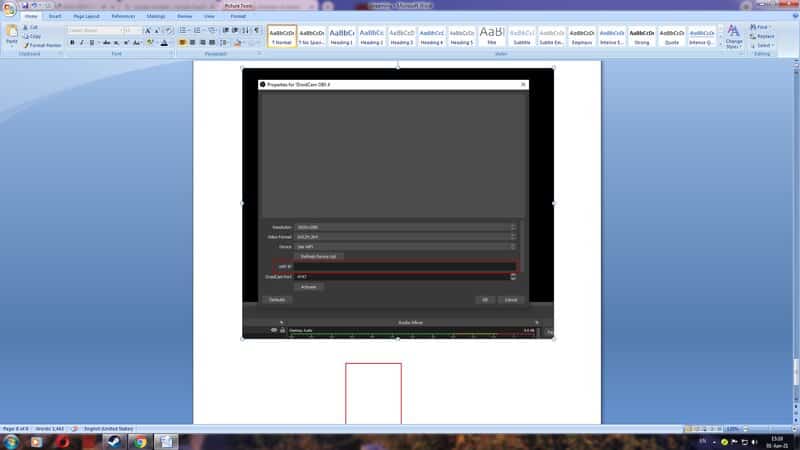 Click "Activate" to start the video!
Setup your Smartphone
If you've been wondering how to use your iPhone as a webcam, with all these noisy notifications and other distractions, here are some tips for you.
It is recommended that you close all open applications before you start streaming from your mobile device. This will ensure that your device runs as fast as possible and it will reduce any slowdowns or crashes during streaming.
It is also a good idea to turn off notifications since anything you receive during the stream will be fully visible to your audience.
You might need to turn on Airplane Mode to prevent people from calling you, though make sure Wi-Fi and Bluetooth remain functional.
You will have to disable the automatic screen lock so that the camera always stays active. This will drain a lot of the battery, so you may need to connect or charge your smartphone at some point.
An additional tip is to use a smartphone holder with a tripod bracket and then attach it with a standard bracket. It doesn't have to be huge and fancy. Even a cheap mini tripod will do the trick!
How to Use Mobile Phone to Stream – Final Thoughts
A professional webcam can be quite expensive, and for more ambitious streamers this is a good temporary solution. You can get great results just by using your phone as a webcam. It will handle exposure and dynamic range better, and you would get a professional-looking video.

As you can see, knowing how to use your iPhone as a webcam in your streams is very useful! If you already have an average webcam, it is still a great way to take your streams to another level by adding a mobile camera.

This way you can make the most of this feature and have dual-shot streaming!

With the right mobile device, app version, and Wi-Fi connection, you get the right setup to boost your streaming and ultimately purchase a professional webcam!
Related: How to Stream IRL on Twitch
Frequently Asked Questions