Making Discord emojis has become so popular that many users now have their own custom emoji.

Whether you want to show your funny face or make a meme, emoticons have become an integral part of chatting on Discord, and other social media apps as well.

That's why users today have several possibilities, whether they want to book a designer or dare to learn how to make discord emojis themselves.

This guide about how to make Discord emotes will help you fill your discord app with unique emojis and entertain your viewers and subscribers!
Creating Discord Emotes
When you are ready to start creating emotes for Discord, follow these steps:
Sketch your emote (on your own, or hire an artist).
The best tool to use would be Adobe Photoshop, so try it out.
If it is hard for you to draw with a mouse, it is best to switch to a Mac or Android tablet.
If you are still a beginner in this field, check out tutorials for Photoshop and sketching.
After creating the emotes, add them via the Discord setup menu. Select "Server settings", then open the "Emotions" tab and add your emotes.
Online Apps
If you just want to create funny emotes the easiest way possible, you can use the following apps:
Emotes Creator
Kapwing
Emoji.gg
MakeEmoji
Create Discord Emojis
Before you start making discord emotes, you should ask yourself what do you want your emote to represent? It should keep up with the concept of your server and community. If you already have an idea in your mind, great, skip to the next step!

If you are still not sure, ask your friends and community members for their opinions, together you can find even better solutions!
When you come up with an idea for your emoji, the main question is how to make emojis on discord?

First, start playing with different sketches to determine all the details. Whether you are creating emotes yourself or booking an artist, sketches make the job easier for everyone.

 If you want to use your facial expressions, then start taking selfies that will serve as a starting point!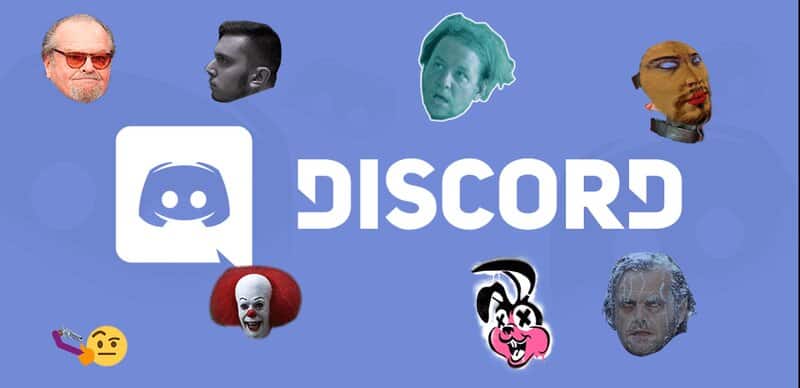 The most popular software for making emotes is Adobe Photoshop. It has proven to be a great solution for all those who want to take their design to the next level.

It is used by many professionals and designers of custom discord emojis. It will take some time to master this software completely, while during that time you can have fun using the online free apps on your iPhone.

If you can't get used to drawing with a mouse, it is best to switch to a Mac or Android tablet. With the help of graphic tablets, you will convey your ideas much easier.

On the other hand, you will need a couple of tutorials in graphic design to learn how to make a discord emote, so Adobe Photoshop and tablets are recommended for people who are already working in this field. The internet offers many mobile apps for recreational users who just want to make funny memes.
Best Online Apps
After you have reached the solution, it is time to decide whether you would like to design emote yourself or find an artist to do it for you. If you want to make a discord emoji by yourself, you must know the right digital platforms to do so!
1. Emotes Creator
EmotesCreator is one of the best emote creators out there. It's so intuitive and easy to use!
You can choose between 3 different emote styles: cartoon, chibi, and avatar style.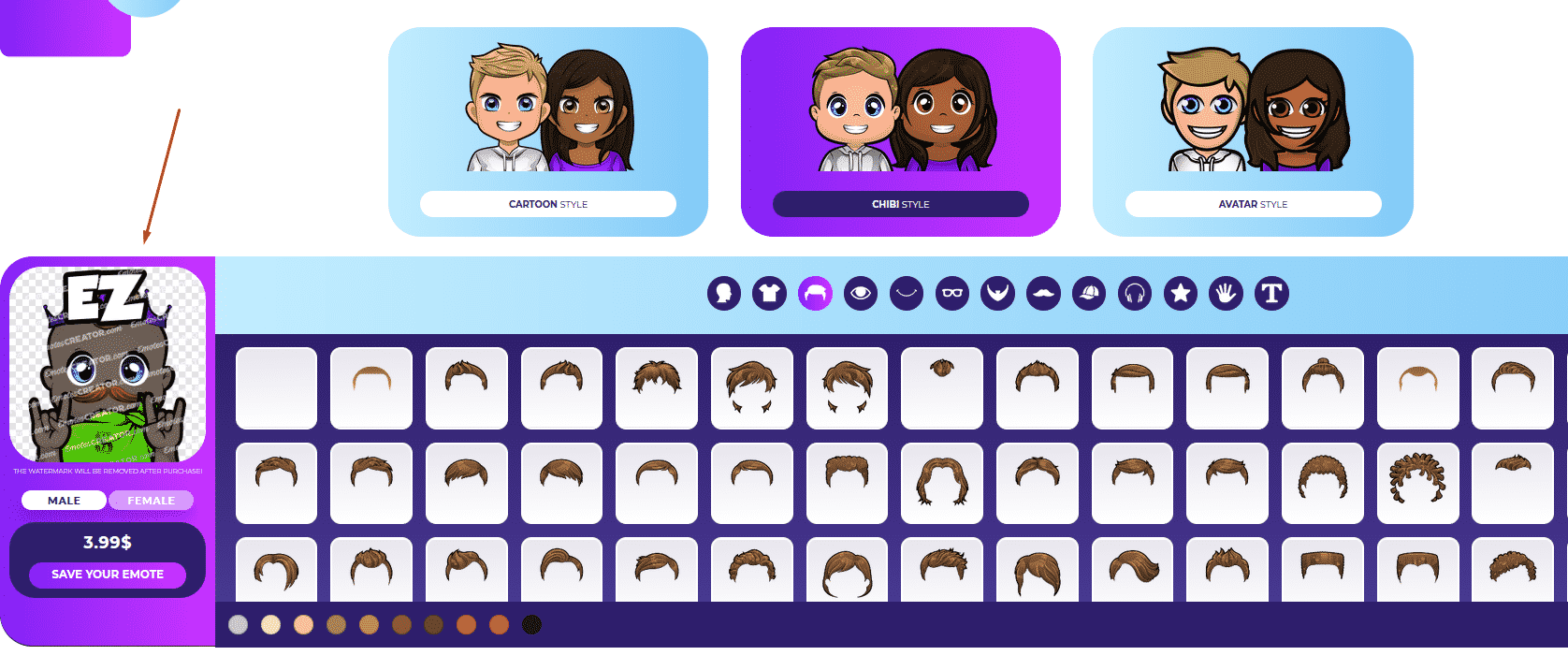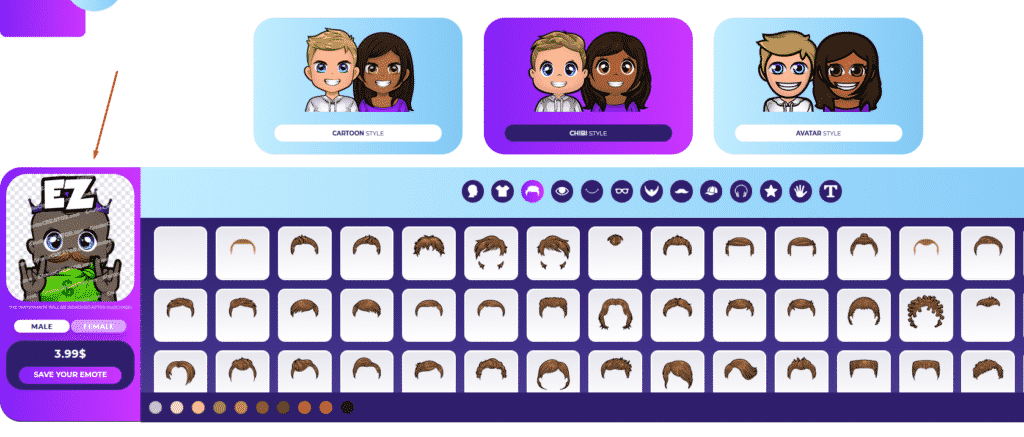 This is what I got, let's see you now! 🙂
Anyways, they have sub badge maker tool as well as overlay maker tool, so check them out!
2. Kapwing
Kapwing is a simple app for making custom static or animated emotes. In this online app, you will find all the necessary tools to make your emoji exactly the way you wanted it. It allows you to easily edit any image and adjust to the appropriate dimensions of 128×128 pixels.
The app is customized to suit even the beginners who still have no clue how to make a discord emoji. Once you give your emoji name, all you have to do is upload it to your discord server.
3. Emoji.gg
With Emoji.gg, you will feel like a professional graphic designer. You have a variety of tools to customize the color, shape, and appearance of your emo.
You have the freedom to manage all the aspects of the design. The interface is also easy and customizable so even beginners can use it. Download your custom discord emotes from the application and upload them to the server.
4. MakeEmoji
In addition to extraordinary tools and templates for creating custom emotes, you also can create animated discord emotes with MakeEmoji.
All you have to do is upload the image of your choice and the application will generate all the possibilities to animate the emotes that you can use. You can also download custom emotes and use them for free on your discord app.

All of these apps are a great alternative to making emojis for discord. You should just try different online platforms to see which one suits you best.

Once you have chosen one, start learning how to make discord emotes with the help of our guide!
Animated Emotes
You can create an animated emoji from any image, video clip, or gif file you already have saved on your phone. First of all, you can upload Animated Gif Discord Emotes only if you use Discord Nitro. If you are not a Discord Nitro user you are limited to using only static emotes. To enable Discord Nitro, open the user settings on your server and select Discord Nitro from the menu.

Upload the file to Adobe Photoshop or any other program that can be used to create an image file. If you are using an image to create an animated emote, you need to crop it to fit the requirements of a discord emote. If you are using a video you will need to cut the video and speed it up.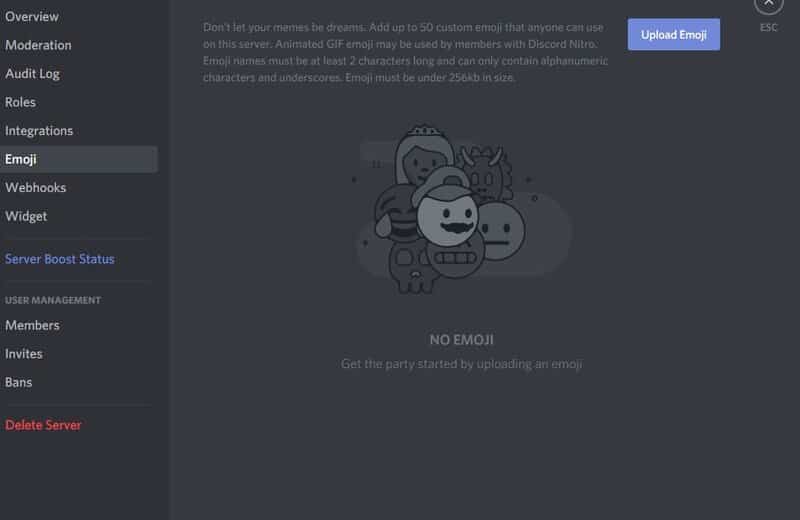 Once you have edited a photo or video, you need to adjust the file size. Server emoji must be less than 256 kilobytes. This means that you take care that the gif you created is not longer than three seconds and that it has the dimensions of a square 128×128. If the gif you created does not meet these requirements, you will have to resize the file before uploading it to the emoji tab.

Now open your server on the discord app. Open Settings from the drop-down menu next to the server name. Click on the emoji button from the list and then Upload. Find the file you saved on your computer and upload it to the server. Now as the author of the animated emoji, you can use it on any server you belong to!
Conclusion
Emojis make messages more expressive and fun, so who wouldn't want to get creative with that?
Once you know how to create emotes for discord, each new funny picture or video will inspire you to make it into an emoji and add it to your list.
It will make your conversations with other gamers and streamers more fun and you will be able to show your authenticity. Choose one of the options we have listed and learn how to make emotes for discord!
Related: Twitch Emotes on Discord
Frequently Asked Questions
How do I add emotes to my server?
Custom emojis are added from the discord setup menu. Open the drop-down menu by clicking the down arrow next to your server name. Then select "Server Settings". Open the "Emotions" tab and add custom emojis.
To add a custom emoji, click "Upload emoji". The file will be added to one of your Emotes lists if it meets all discord requirements. But, first, you must know how to make emotes on discord.
How do I resize emotes?
You will need a certain software or online platform to do so. The standard size for custom discord emojis is 128×128 pixels in .gif or .png format. Many programs offer to crop the picture to your desired size.
If you have accidentally forgotten to do this before saving your emote, and you don't own any professional software, you can use an online app Kapwing, as it has the resize tool.
Can I use twitch emotes on discord?
Emotes are not automatically available on the discord, but if you sync your Twitch account and Discord server you will be able to use Twitch emotes on the discord server as well.
You also need to be a Twitch affiliate member to have the sync option available. The Discord server in addition to Twitch emotes in this case allows users to use custom or shared emotes too.
How long do emotes take to get approved?
Emoticon approval time depends on the status of your account. If you did not violate the conditions for the first time and do not submit the emotes for approval, it will take 48 hours.
Except when you sign up for multiple emotes at once, it can take up to a week. When you have been approved for some time, it will take less than 24-36 hours for new emotes to be accepted.
How do I know when my emotes are approved?
You will not receive automatic notification of approved emotes, but you must check manually. In the control panel, you will be able to check the status of all uploaded emotions from your list.
You just need to click on the certain emoticon for which you want to check the status, and you will see if it is approved or pending. When it says it is approved, you can start using it right away.