Plenty of people that use Discord absolutely adore emojis and want to incorporate them into their Discord chats all the time.
They make our messages a lot more expressive and allow us to portray our feelings in a fun way.
There are hundreds of different abs and websites that provide us with emoji generators and give us the opportunity to create our own emoticons.
If you want to learn how to create custom Discord emojis and find the right place to do it, then follow our short guide and choose the best Discord emote maker.
Post 6 of 19 in the Discord
Best Discord Emote Makers
Reviews
1. Kapwing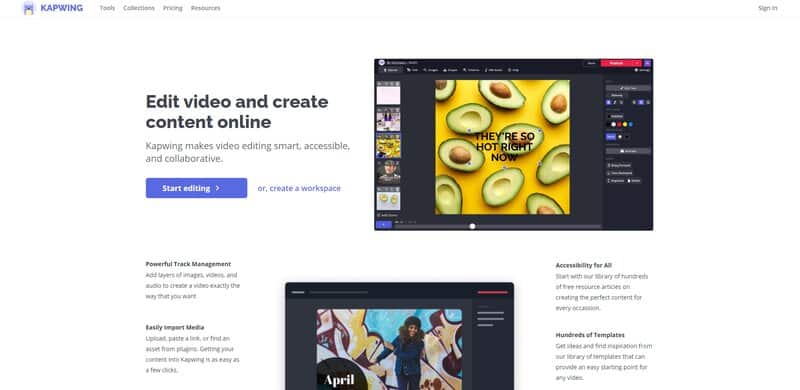 This is a custom Discord emote maker that provides its users with hundreds of different features, filters, and templates that are needed for making a unique emoji.
On Kapwing, you will be provided with a layout that fits the Discord dimensions (128×128 pixels) so you can be sure that your emoji will be of good size and supported by Discord.
You have a variety of tools that enable you to do basically whatever you want with your emoji and it is something like Photoshop for emoticons.
Once you have created your 128×128 emoji, all you have to do is upload it to your Discord profile.
2. Emoji.gg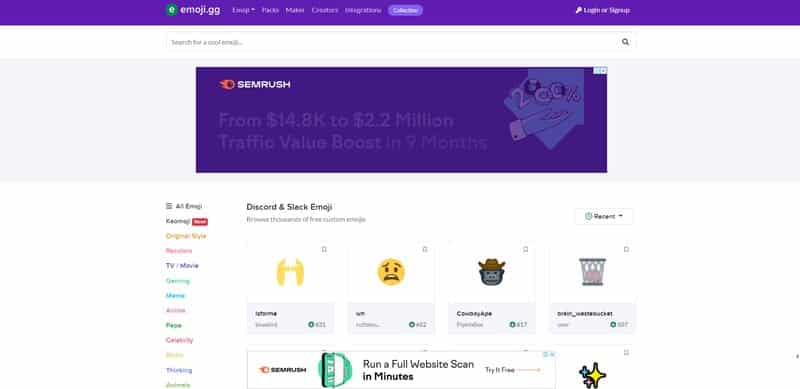 This is an emoji maker for Discord that has been around for quite some time and it allows you to make creative and good Discord emojis with ease.
Once you download the Emoji.gg app you will be able to create customized emoticons and completely control the whole creative process.
Their software and interface make it very easy to navigate and you can create a completely new emoji by following the tutorials in their toolbox.
When you are done creating your emoji and you have sued all of the design tools, you will have to download it to your computer, and then upload emoji to your Discord server.
3. MakeEmoji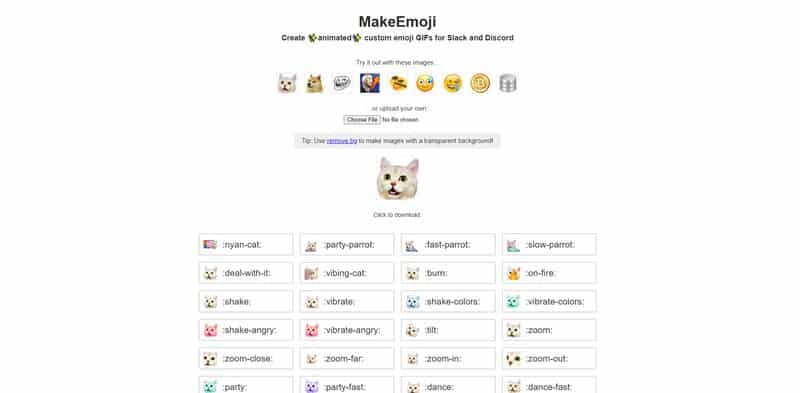 MakeEmoji is also one of the Discord custom emoji makers that offers you a variety of design tools that make creating animated emojis easy.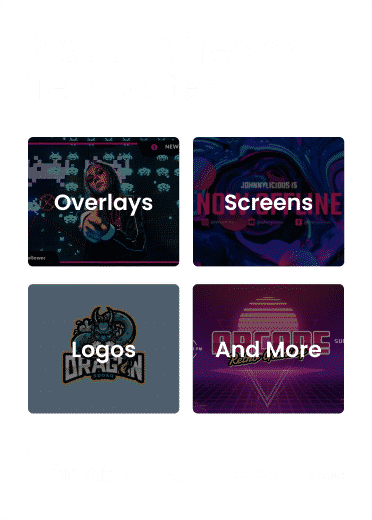 You can decide whether you want to download and use their custom emojis or get into the creative process and make your own best Discord emoji.
There is also an option of uploading your own image and then turning it into an emoji, meme, or even a gif so if you are bored with classical sub emotes and stickers, you can always do this.
If you want to make a Discord emoji that will stand out and prove to other streamers that you are original, then this is probably the best Discord emoji generator.
4. Bitmoji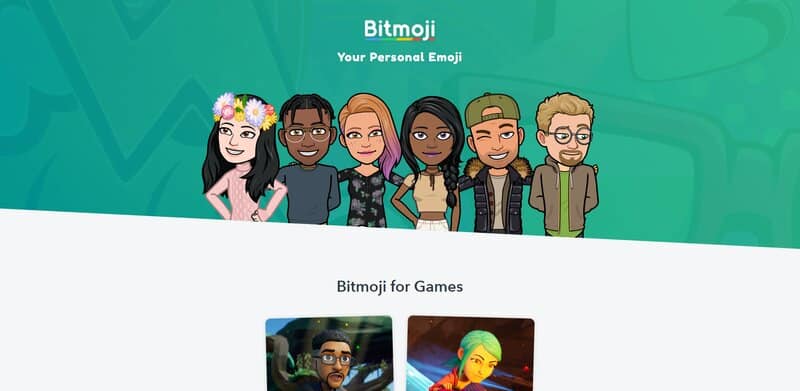 Even though Bitmoji Discord use is something we rarely hear about, you should know that this is one of the most popular Discord and Twitch emote makers.
It can be downloaded both to Android and iOS devices and it allows you to make your own Discord emoji templates, just like you were doing for Snapchat.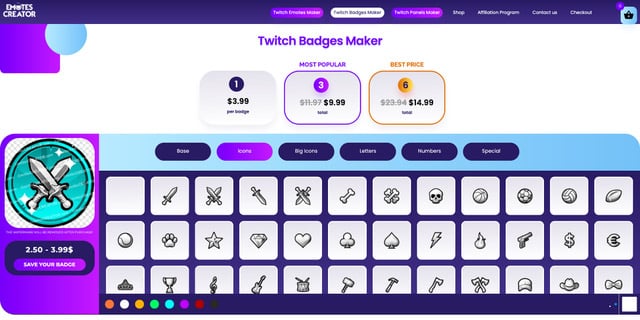 With over 3 million downloads, it provides you with the tools needed to make your alter ego and use templates and overlays that will make you recognizable among other Discor subscribers.
You can also generate an emoji based on the pictures you upload to the app, so this is a great option too if you want your emoji to be your look alike.
There is also an option of adding changes and other features to your avatar or emoji, so I suggest checking this out if you are looking for a Discord emoji creator.
5. Emojily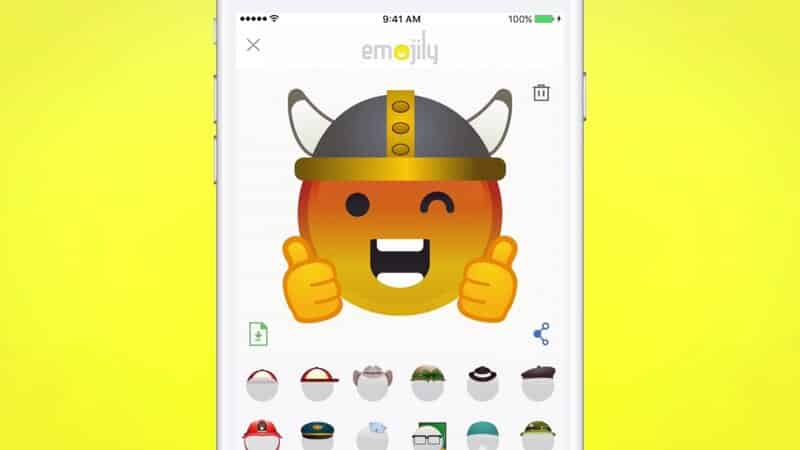 This is also an emoji maker Discord that offers several different designs and options that make creating your customized emoji very easy and enjoyable.
You will get the option to choose the color of your eyes, your hairstyle, add clothes or sunglasses, and overall create your personalized avatar.
It is also a mobile app and it allows you to upload your avatar not only to Discord, but to social media like Snapchat, Instagram, Facebook, and Twitter too.
They also have a crazy avatar creator that will create a random fun avatar for you in a matter of seconds, and in case you like it, you will be allowed to download it and use it on your social media.
However, it is not completely free so in case you want to access all of its features and filters, you will have to pay for a subscription.
In my opinion, the free version is also just as fine and you can create amazing emoticons with it too.
You can get it at the App Store or Google Play.
6. ZMOJI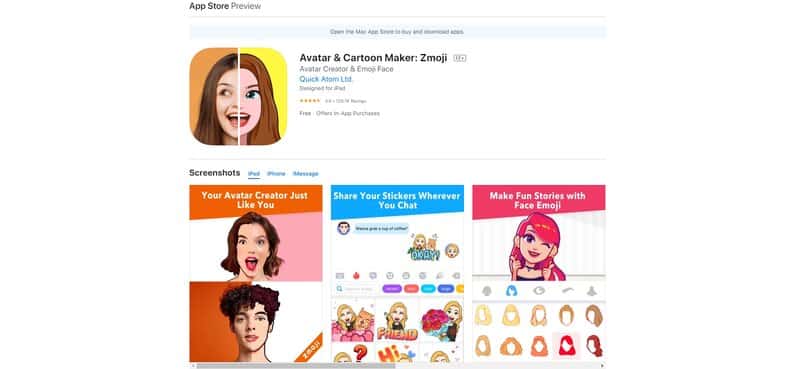 This app is very similar to Bitmoji and it also allows you to generate customized Discord emojis with ease.
It can be downloaded to pretty much every smartphone and it allows you to create your original emoji from scratch.
You can adjust basically anything while using this app, and even completely rearrange the look of your avatar or start the whole process again.
Once you have created your ZMOJI avatar and downloaded it to your smartphone, you can connect it with your Discord profile and send them to your Discord server to upload.
Unfortunately, since it is a free app there are a lot of paid ads and you will have to watch through all of them if you want to create your avatar successfully.
7. Fiverr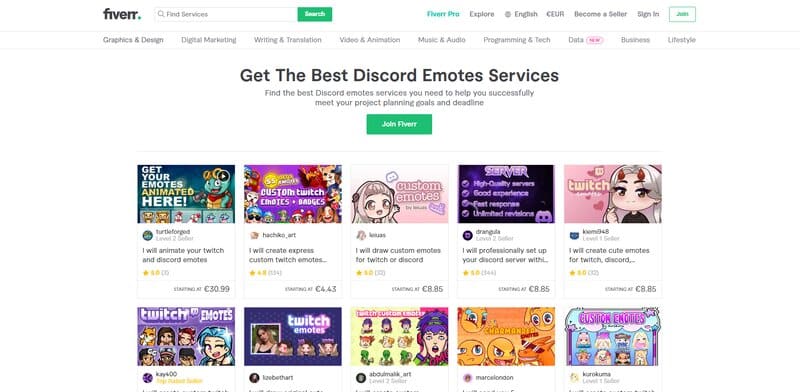 In case you are a Discord professional and you really care about your reputation and overall look of your Discord account, you may want to invest some money and pay a freelancer on Fiverr to create an original Discord emoji for you.
While this can be a lot more expensive in comparison to free Discord emoji generators you can download to your device, long-term it can really pay off especially if you are earning money through Discord.
There are plenty of designers on Fiverr who are willing to create original avatars for you in exchange for money, so you should give it a try.
How to Add Emoji to Your Discord Server?
Everyone can create their own emoji through Discord create emoji apps and they can upload it as their profile avatar that will make them recognizable on the server.
However, make sure your emoji is not offensive in any way because server moderators may kick you out in case they think your avatar may offend or harm someone else on the server.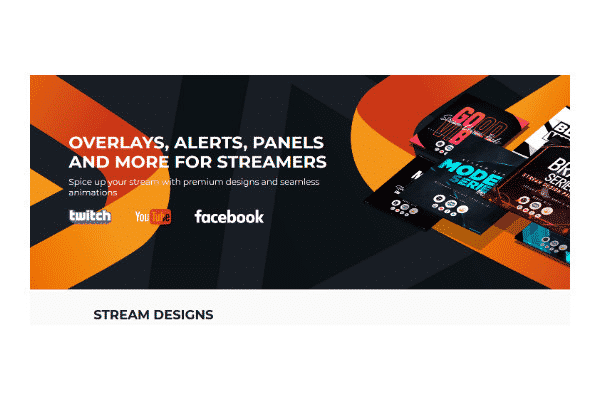 So, how can you add your Discord emoji to your server?
Make sure your Discord emoji is saved as a .png file because otherwise you will not be allowed to upload it.
Related: Twitch Emotes on Discord