Once you learn how to make Twitch clips, you should also learn how to delete clips on Twitch.
While it is a fun feature, and it is always fun to re-watch some moments, you probably don't need that many clips saved.
---
These are the simple steps on how to delete clips on Twitch:
1. Log in to Twitch;
2. Click your profile picture in the top right and go to Creator's Dashboard
3. Go to Clips tab;
4. Choose the clips you want to delete;
5. Click on trash icon and you are done!
---
This article will tackle the problem of how to delete a clip on Twitch – not only the clips you saved but clips from your followers as well.
Here is everything you need to know about how to delete Twitch clips.
How to Delete Clips on Twitch from Your Archive
The steps are quite straightforward and you will only need a few minutes to delete Twitch clips stored on your channel.
Firstly, open the Twitch and log in.
Then go to your channel – just click on the profile icon in the top, right corner.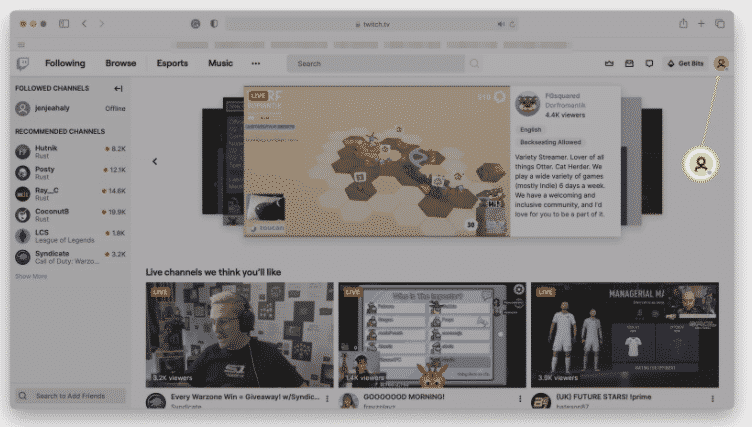 Go to Creator Dashboard, and then choose Content – this is the place where all clips are stored.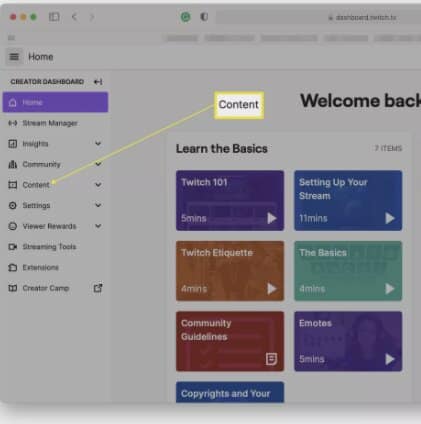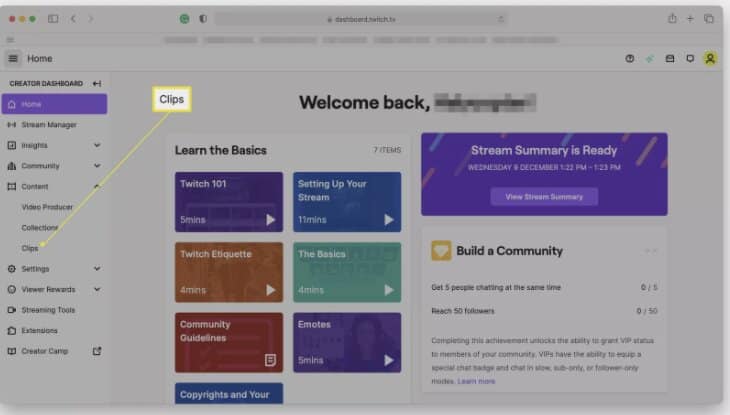 You will see all of the saved ones – you can simply select the ones you want to remove by ticking the box next to the clip.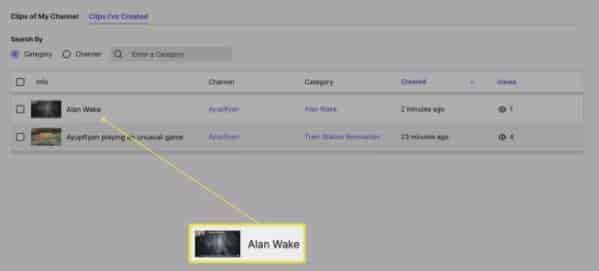 Find the trash icon and choose Delete.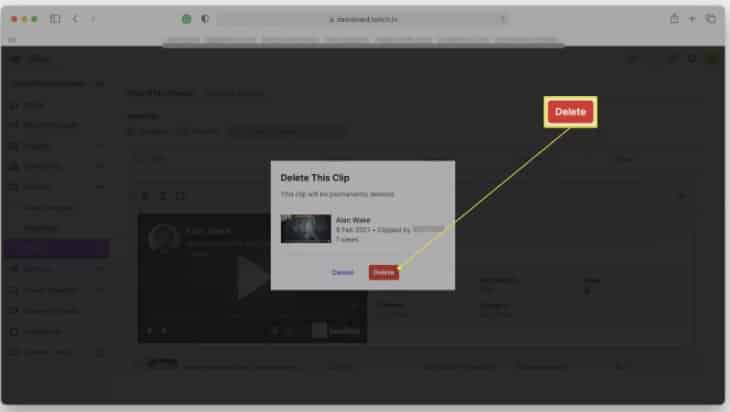 Just like that, your clips are gone and now you can store new ones.
How to Delete a Twitch Clip from the Followers
Your followers are saving some clips as well – these are just some moments of the streams they found the most interesting.
You can easily delete these clips as well.
Steps are similar to steps for deleting your clips.
Once again, go to Twitch, put in the log-in data, and tap on the profile icon to go to your channel.
This time, when clicking on Creator Dashboard, you want to choose Content again.
There are two options: Clips I've created and Clips of my Channel. The moments your followers captured are placed in Clips of my Channel so choose this tab.
Select the videos you don't want to be stored, tap on the trash icon and then choose Delete.
Now, videos recorded by your followers are gone, and they can save new ones.
How to Delete Videos on Twitch – Removing All of Them
Both of the previously mentioned methods of deleting videos on Twitch work for removing only the selected videos – this means that you can delete only one video or ten of them, depending on your choice.
If you want to get rid of all clips, you can do it with just one click – this included deleting videos from Clips I've Created and Clips of my channel tabs.
Again, you have to launch Twitch and go to your profile page.
Once again, choose Creator Dashboard, and go to the Content page.
There is a check box above all saved videos – if you click on the checkbox, all of the videos will be selected.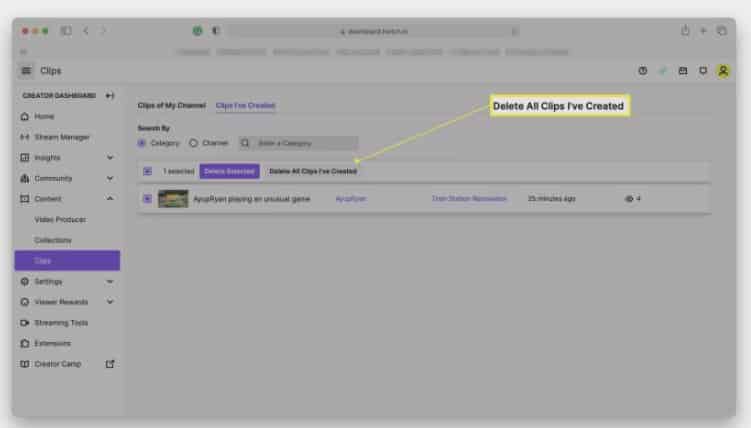 Click on the Delete button and clips will be gone.
Automatic Clip Creation – How to Turn It Off
If you don't want to archive clips made by your followers, you can easily switch off this feature.
It is one of the automatic features, and clips will be stored until you turn them off.
Here is what you should do:
From the main page, go to your profile by choosing the profile icon.
Open the Creator Dashboard and then select Settings.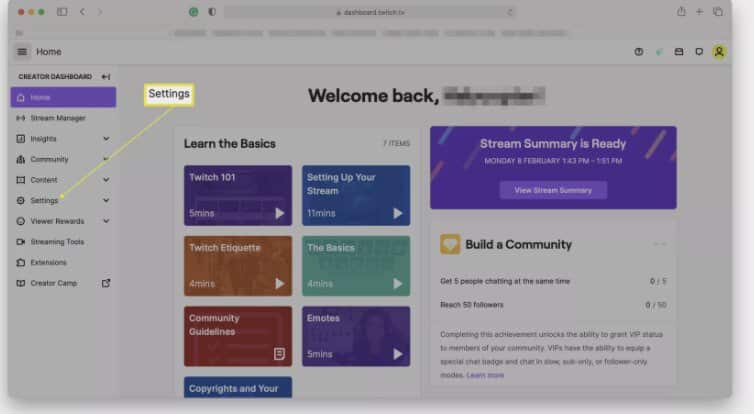 Choose the Channel tab, and then scroll until you find Enable Clips.
Click on the toggle to turn it off.
Who Can Create Clips on Twitch?
As a content creator, you can choose whose clips are stored on your channel.
It is great to know that followers are loving your content so much that they are saving some great moments, but this saving of clips can also create a few issues.
For example, by saving clips, you might be violating some copyrights. Also, followers can use saved material as a bullying tool.
That is why it is best to put some restrictions on this feature.
Go to your profile page and select Creator Dashboard.
In Settings, open the Channel tab.
If you choose that only followers can create clips, add a time limit – a certain period they have to follow you before this feature is enabled for them. You can also switch to Subscribers only.
Related: How to Rewind Twitch
Frequently Asked Questions
Can you delete Twitch clips?
Yes, you can delete both the videos stored by you and your followers, simply by visiting the Content tab in Creator Dashboard.
Where is Twitch storing clips?
The clips are stored on your profile page on Creator Dashboard. If you want to re-watch one of them or delete them, open the Creator Dashboard and then choose the Content tab.