Having a decent webcam has become standard nowadays, whether you're using them for video calls, video conferencing, podcasting, and streaming. It's practically a matter of good manners not to look as blurry as space ships on those fake UFO videos, especially since you don't have to pay a fortune anymore to get pretty good video and sound quality.
This article will compare two popular entry-level webcams ideal for everyday use, the Logitech C615, and Logitech C920. Together, we'll look at what they're both bringing to the table, talk about the most critical aspects of their specifications, which webcam offers the maximum value for your money, and eventually, what is the superior product of the two.
I will furthermore try to respond to some of the most common questions you might have about the topic and hopefully help you decide which of these HD external webcams is the right choice for you.
So let the battle commence between these two great webcams. First, let's have a look at their respective specs.
Logitech C615 Vs. Logitech C920
Comparison
Specifications
When choosing the best webcams for your needs, a good start is taking a gander at their listed specifications, so in pitting Logitech C615 vs. C920, there won't be any exceptions to that rule.
Both of these Logitech webcams offer exceptional quality at their price point, and they come with some pretty impressive features.
Logitech C615
Full HD 1080p video capture 

HD video calling (1280 x 720 pixels) 

Logitech Fluid Crystal Technology

Autofocus

Field of view of 78 degrees

Software enhanced photos up to 8 megapixels

Built-in mics with automatic noise reduction

Hi-Speed USB 2.0 certified 

Universal clip for laptops, LCD or CRT monitors
Logitech C920
Full HD 1080p video callings with Skype

720p HD video calling with other apps

1080p video recording

H.264 video compression

Full HD glass lens and a precise autofocus

Built-in dual microphones with automatic noise reduction

Automatic low light correction

Universal clip for laptops, tripods, and LCD monitors
Logitech C615 Webcam
C615 is a well-balanced high definition webcam, ideal for video calls, streaming, and chat with a level of quality that is not attainable with your standard built-in webcams on a laptop.
Description and System Requirements
A C615 webcam is characterized by a rather attractive design. It's made of durable plastic with a smooth black finish. It features a glass lens technology with a fold-and-go tripod ready design, with a 360 degrees swivel to allow for a full range of motion in video recording, with a practical 2.7 inches screen.
It's small, compact, fits right into your bag or even your pocket, and is relatively easy to use. It's the very definition of a plug-and-play product. You mount it on your tripod, LCD or CRT monitor, or a laptop using included universal clip, connect it via USB, and you are ready to go.
As for system requirements, the Logitech C615 webcam will work on pretty much every system, from Windows XP to Windows 7, Windows 8, Windows 10, and later systems. It also supports Mac OS and Chrome OS, and it is compatible with Android Version 5 or later through working in a USB video device class.
It, of course, allows and requires internet access, and you can connect it to your laptop or PC with a USB port 1.1, although USB 2.0 is a recommended option. It is worth mentioning that the USB cable is a mere 3 feet long, which is too short and limiting, in my opinion. For many users, purchasing a longer cable may be required, or at least an extension cable for more flexibility.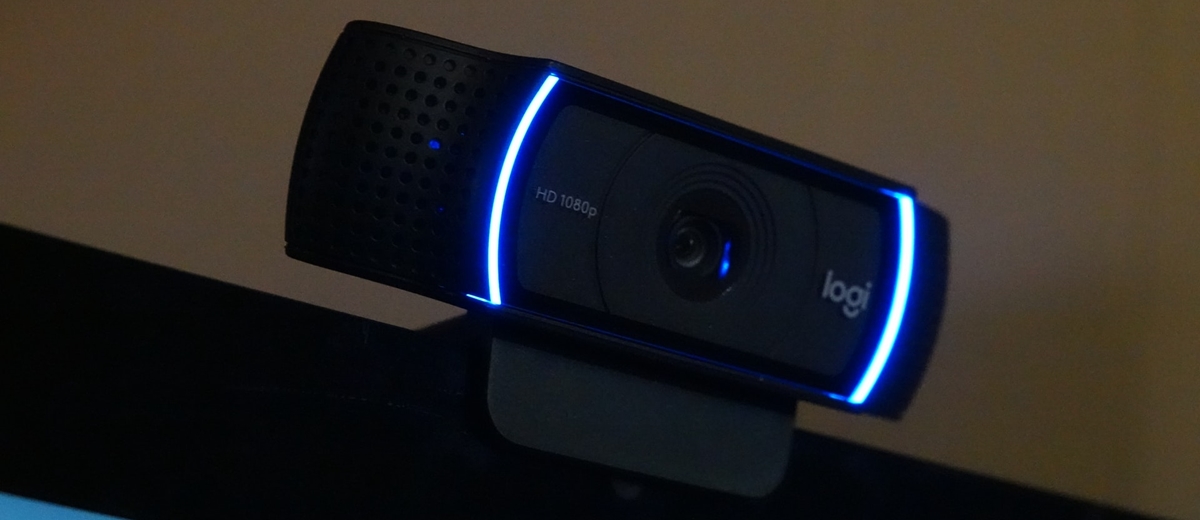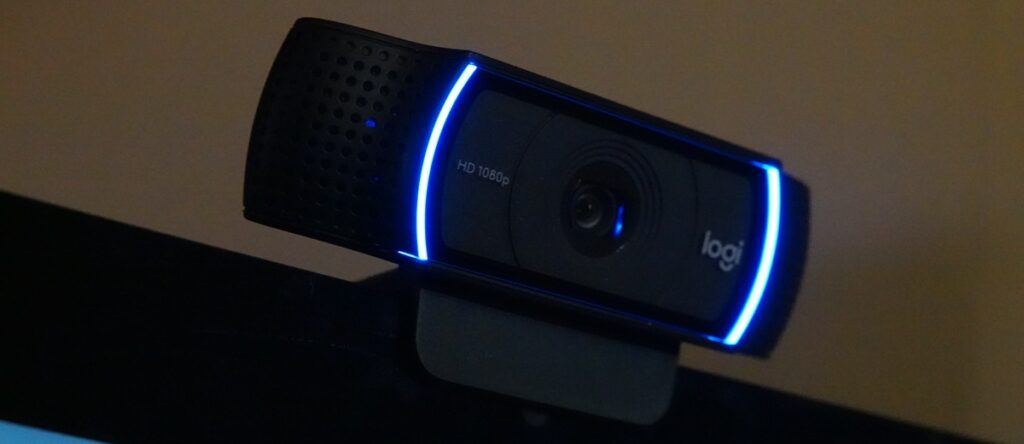 Technical Specifications
Logitech C615 offers many compelling features and options for a budget price of only 40 dollars.
You'll be able to make videos in clear and vibrant 1080p video quality, with autofocus and low light correction, and your voice will sound crisp thanks to a built-in mono microphone with a background noise reduction function.
Video calling, though, is only possible in 720p, but C615 has you covered with high compatibility. A high definition for video chatting is possible with Skype, Google Hangouts, Face-time in Mac OS, and most other popular video calling services.
Software Solution Specifications
A software installation is recommended for Logitech C615 to function correctly with your PC. This HD webcam comes with a Logitech Vid HD, a webcam software solution to further enhance your control over many aspects of video recording.
You'll be able to capture and edit photos and videos on the spot, with low light balancing being done automatically. You'll also be able to apply some interesting effects like fun filters, personal avatars, face accessories, video masks, and quickly upload everything on your social network accounts.
The full capabilities of this Logitech webcam software are listed below:
---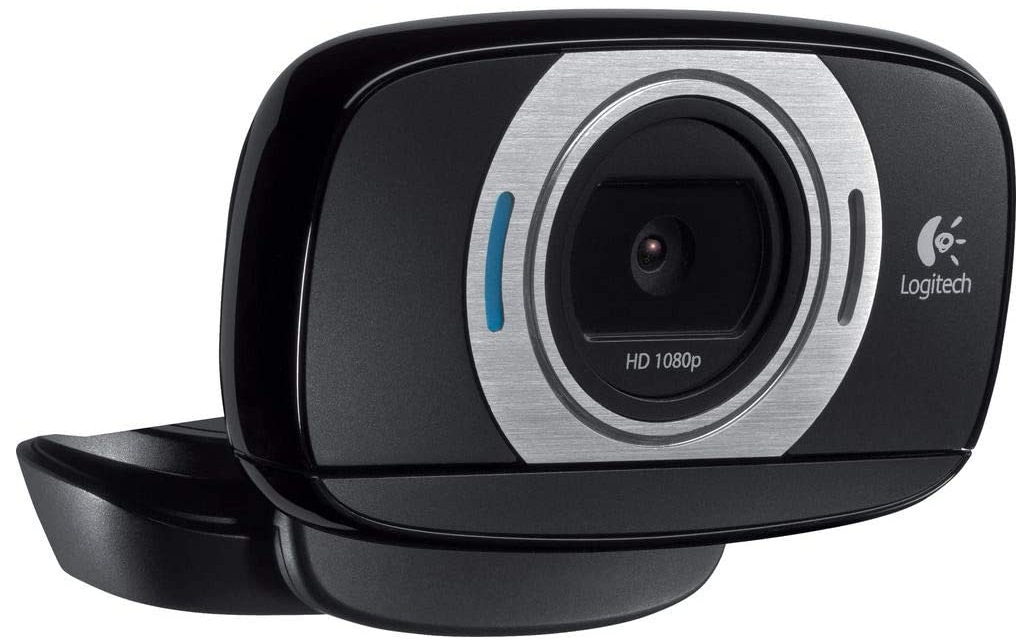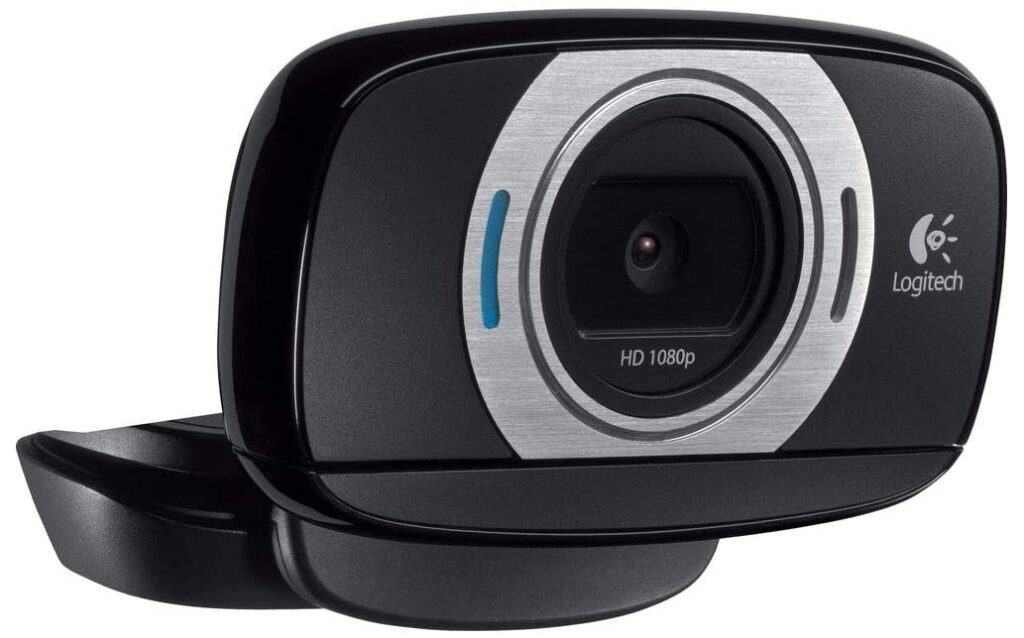 ---
Logitech C920 Webcam
C920 is Logitech's flagship webcam for a reason. If you want to call, stream, blog, or record video in crystal clear audio and video quality, it is an excellent solution.
Description and System Compatibility
Logitech C920 is grazed by a simple but effective design. It looks inconspicuous but still professional, and you will hardly notice it on the rim of your monitor or laptop.
The body is made entirely of high-quality plastic with a camera placed straight in the center, with dual microphones occupying each side. It features an exceptional Carl Zeiss full HD glass lens with precise autofocus and a screen display size of 3 Inches.
Using this external webcam is extremely easy. It's wholly plug-and-play and ready to use once you clip it to your desired spot and connect it to a device of your choosing.
There is beauty in the simple look of this webcam that will feel good for those that can appreciate minimalistic designs.
C920 HD webcam will handle itself fine in most operating systems. It supports everything from Windows XP to Windows 11. It will work with Mac OS, Android devices, and Chrome OS in USB video device class mode, and you can even connect it to your Xbox console.
It requires an internet connection and a USB 2.0 port for a device you're connecting it. USB cable is more than acceptable 5 feet long, so you'll get some significant flexibility regarding mounting and connectivity.
Technical Specifications
There are a plethora of features crammed in this little webcam.
With C920, you'll be able to pull both HD video calling and HD video recording and enjoy fantastic clarity and detail in your work thanks to precisely tuned autofocus, auto light correction, and 2 omnidirectional stereo mics with options for automatic noise reduction.
As video calls are concerned, you'll be able to communicate with your friends and family in full HD 1080p glory with Skype, Google Hangouts, and nearly all other video-calling clients, as well as video calls in 720p on FaceTime for Mac OS. 
Software Solution Specifications
Logitech C920 comes with a Logitech Vid HD, a software that you can fine-tune snapped pictures or enhance quality during a video call.
This great app lets you do all kinds of riveting stuff like viewing and sharing your materials directly from the gallery and personalizing videos and images with filters and video masks. You can activate the motion detection option to capture video when the webcam detects motion, or you can even install and view some other webcam-related applications.
It may not be a dedicated camcorder, but Logitech C920 still offers a lot of possibilities for a simple HD webcam. 
Here is a complete list of options available in this excellent software solution:
---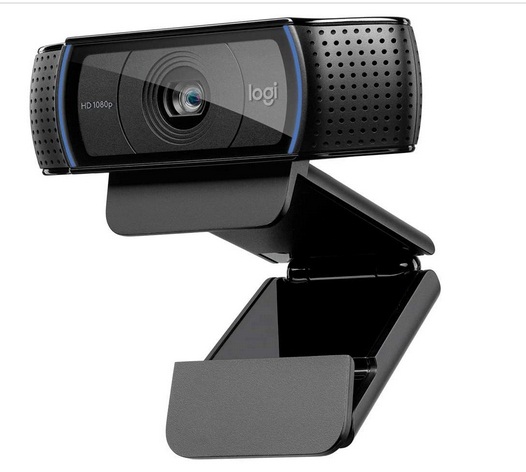 ---
Logitech c615 vs. c920 – Let's Compare Them
Now that we've seen what these Logitech webcams offer, let's discuss how they fare against one another.
They are the same in some ways, different in others, and not entirely in the same price range. So, which one is a better choice here?
I'll compare Logitech C615 vs. C920 in detail in several categories like design, compatibility, and of course, audio and video quality, picture quality, etc.
Design and Compatibility
Why is this important? Well, you might be one of those people that enjoys the visual aspect of your webcam. You want everything to fit into a particular style, color scheme, etc.
Furthermore, compatibility with your operating system is of utmost importance, so you can use your Logitech HD webcam to its total capacity and get the most out of all the extra features for the best possible experience.
Design
When it comes to design and craft quality, these two are on somewhat similar grounds but with subtle differences.
Logitech C615 features a more rounded, compact, and modern looking, while Logitech C920 is more simplistic in its design, a little more angular and broader because of its built-in microphones. It's a matter of personal taste which style you prefer more since this has no impact on functionality.
What impacts functionality is a 360 degrees swivel and completely foldable design that Logitech C615 offers and C920 doesn't. They are both tripod-ready, but the C615 is more movable and flexible to use thanks to this swivel and folding capabilities.
Both webcams are constructed from high-quality black plastic, with HD glass lenses for smoother video quality. Neither comes with a cover panel for privacy protection, but that's neither here nor there. I prefer to have those on my webcam, but having a privacy shutter is not precisely a game-breaking deal.
Both are connected via a USB 2.0 port for best performance, but Logitech C615 flounders slightly compared to Logitech C920 because of its USB cable length. At 3 feet, it is almost twice as short as the one C920 offers. A longer cable indeed allows for more options and more versatility in connecting your setup, especially with desktop computers.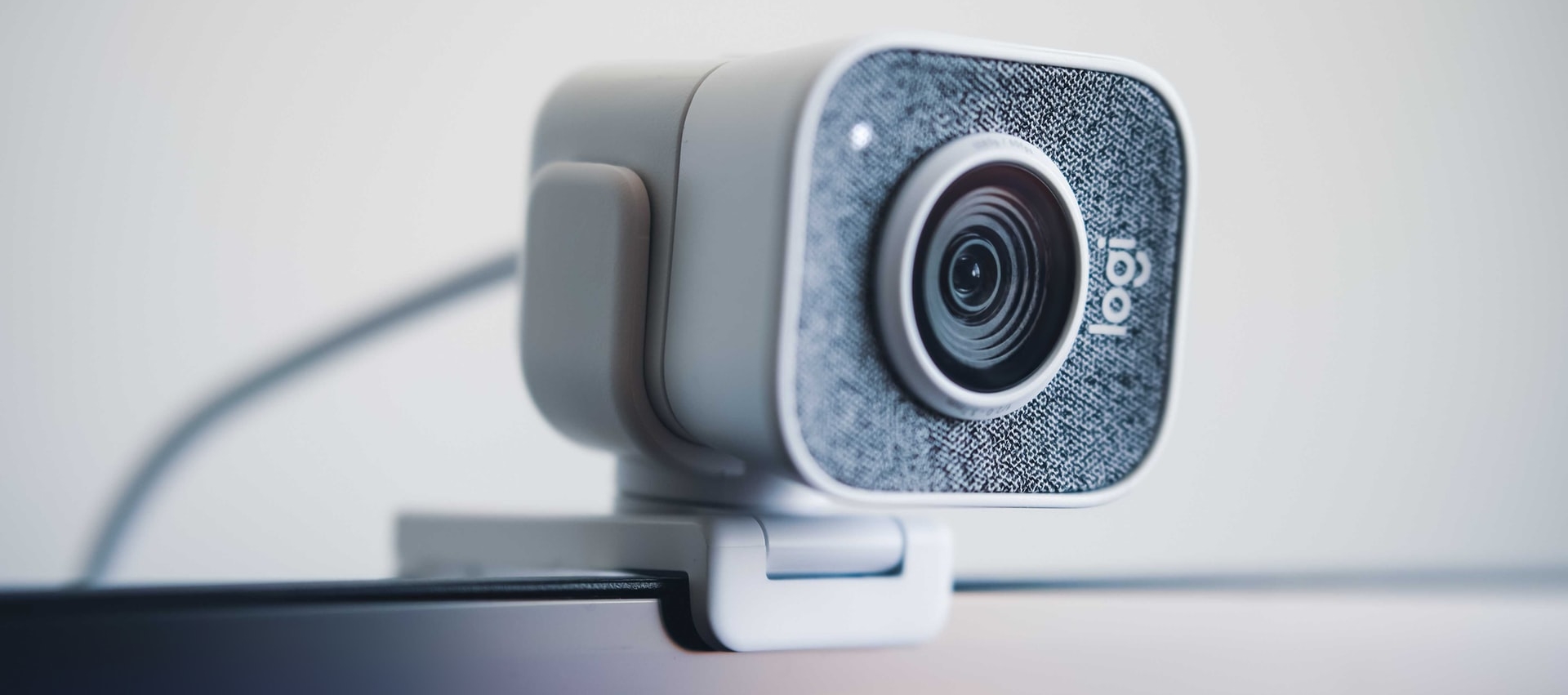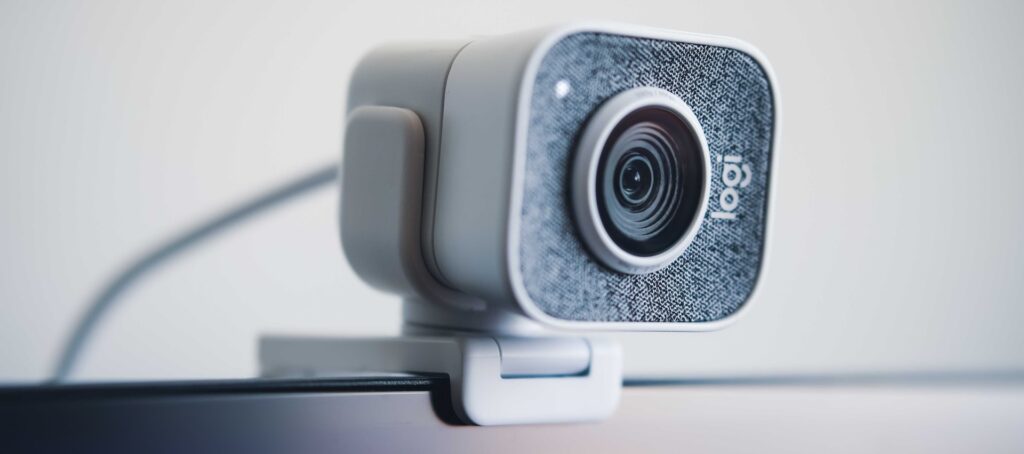 Compatibility
It appears that in C615 vs. C920 battle, there is no clear winner in the compatibility department.
Each Logitech webcam will function well on all Windows systems, from Windows XP to Windows 10 and later, and they are both capable of working on Mac OS, Chrome OS, Android version 5.0, and above via USB video device class, or in short, UVC mode.
You'll be able to use both of these products with apps like Zoom, Microsoft Teams, Skype, and just about any other video calling service, which is to be expected for any reputable webcam.
Video and Image Quality
Now we've finally come to the meat of this article, a nitty-gritty, an essential aspect of every webcam – the quality of recorded material, images, videos, and microphone capabilities. I will cover every category individually to find out which of these webcams will come out on top.
Image Quality
Now things get more exciting, and we can see more significant differences between the two.
While both Logitech C615 and C920 can capture photographs in 1080p, i.e., full HD quality, the C920 offers significantly better image quality thanks to the better glass lens and higher optical resolution.
Logitech C920 has superior both the true and interpolated optical resolutions at 3mpx and 15mpx, respectively, opposite of 3mpx and 8mpx that C615 offers in roughly the same sensor size. The images made on C920 will look clearer and richer in detail, which is helpful, especially if you desire to crop an image to reveal something significant part of it.
Logitech C615 isn't completely outdone here since it can capture a photograph in both 4:3 and a 16:9 definition, while with C920, it is only possible to do so in a 16:9 aspect ratio.
Still, in this C615 vs. C920 battle round, the advantage would go to the latter.
Video Quality
So C615 vs. C920, which one produces better video? They are pretty much on equal planes, but Logitech C920 has a slight edge over C615 in this category for several reasons. I'll further elaborate below.
Video Recording
Each webcam can provide you with a crisp and clear video, with a maximum resolution of 1080 pixels and frame rate of 30 fps, and both are also capable of recording in 720p.
C920 records a bit smoother video thanks to a somewhat superior full HD lens, as I mentioned in the previous section. It provides more clarity thanks to a better 20-step focus, unlike the short-range focus of C615.
In practice, the Logitech C920 webcam is also more efficient in a low light setting thanks to RightLight 2 light correction system, which is much more superior than the original RightLight used by Logitech C615.
Also, whether you are using a key light or a ring light with your webcam, C920 will generally provide you with the superior video quality. Logitech C615 is not that great at maintaining focus, and you will probably have to lower the resolution a bit to get a smooth 30 fps experience.
Video Calls
Logitech C615 and C920 will work with the most popular communication platforms and applications like most webcams. The difference between them is that the C615 supports only 720p with 30 fps across all video call services. In contrast, the C920 supports full HD 1080p resolution for Skype on Windows operating system and 720p 30 fps for video calling on Google Hangouts and FaceTime on Mac OS.
This one is a tough call, but I'm giving it to C920 because of the Skype performance. Both are very capable at their job, and you won't be mistaken whatever webcam you choose.
Field of View
There is not much to discuss here. Both of these webcams have a maximum visual range of 78 degrees.
That's pretty much a standard for this price and the purpose that these products were initially intended. With 78 degrees, the field of view is wide enough that you'll be able to stream and chat alone or with another person at your side, and each of these webcams will handle that just fine.
If you are searching for a webcam that you could use exclusively for conference calls to capture a large group of people, you might want to opt for a webcam with a larger field of view at 90 or even 180 degrees.
Audio Capabilities
There is a clear difference in how these two webcams record voice and sounds. While it is true that both Logitech C615 and Logitech C920 use in-built omnidirectional microphones with automatic ambient noise suppression, the C920 comes with a dual stereo mic system. That mic is much more capable of picking up sounds if the source is positioned further away to the left or right of the webcam.
When it comes to recording sounds from the center, right in front of the webcam, they are both on pretty similar grounds in practice, at least in my opinion.
In the end, the C615 vs. C920 microphone sound quality battle has to go to Logitech C920 because dual mics are just that much better at picking up sounds than a mono-type microphone present in Logitech C615.
While these in-built mics can undoubtedly present decent options, in all truth, if you are planning on doing any serious work, you might want to look for a standalone mic for streaming or podcasting.
Software Solutions
Unlike most other webcams in this class, C615 and C920 come with equally capable software solutions with many practical and powerful features.
Other than essential functions like taking and sharing HD images and videos, you'll be able to further enhance them by tweaking brightness sharpness, contrast, auto white balance, all the good stuff.
They both have motion recording and face tracking options, many fun, and practical filters and effects, as well as video masks, avatars, etc. There is no clear winner here since they are both responsive and overall great at what they're supposed to do.
Logitech C615 vs. C920 Final Thoughts
So who is the winner in this confrontation of Logitech C615 vs. c920?
It's close, and if you're looking for the best deals, you can't go wrong with either one, but in the end, I would hand it to the C920, even if it is a pricier option of the two. It produces finer and crisper images and better video quality. Its microphone is also better for whatever it's worth, and it is just a more capable webcam as a whole.
Logitech C615 is still an excellent option for everyday users and amateur streamers, but in my opinion, it's worth coughing up a little more cash for just that much more of a quality that C920 will provide.
So that sums up this comparison between two capable and worthwhile products. C920 Logitech webcam, a superior choice.
Frequently Asked Questions
What is the difference between Logitech C920 and C920x?
The Logitech C920 and C920X are practically the same webcams. They feature the same physical model. They are made from the same material and offer the same image quality, video quality, and function in matching calling apps.
The only noteworthy disparity between the two is that a Logitech C920X HD webcam comes with a free three-month-long license for XSplit VCam. XSplit is a fantastic software that offers many delightful features like removing, replacing, and blurring your background without a need for a Green Screen, as well as many other video editing options.
Logitech C920X webcam may sometimes cost a couple of dollars more than its twin brother. Still, it is worth it, in my opinion, for getting to experience the possibilities of one great and powerful video editing app.
Is Logitech C920 still good?
Despite seeing the light of the day almost a decade ago, Logitech C920 is still going strong. It is a top choice for many users because of its quality and affordability.
What you'll get out of this webcam is reliability first and foremost. Logitech C920 has a legendary status among its peers, and it is well deserved. It can easily hold its own and provide you with a better picture quality than most newer budget webcams. If you're not looking for an incredible 4K quality video and you would settle for something authentic and dependable, you can't go wrong with this renowned HD webcam.
What is better than the C920?
That is a broader topic because it is a question of budget versus quality.
If you are searching for a webcam in the same price range and somewhat similar performance as Logitech C920, few can compete in that area. One of the few webcams that come to mind is a Razer Kiyo, an HD webcam with a built-in light ring that you can dim or brighten on command and stream content in 60 frames per second.
Suppose funds are not an issue for you. In that case, you could always go with something like a Logitech Brio, a 200 dollars beast of a webcam with ultra HD 4k video support, and the astonishing number of useful features to make you look and sound great in any light and every environment.