While Xbox is a console, some of its games have Keyboard and mouse support.
Most of the time, this feature is a result of the game's multi-platform nature, for example, if a game is available on a PC as well. Sometimes, it is simply to attract even more players, as a lot of people prefer the keyboard/mouse combo over a controller.
Let's take a look at the best Xbox games that support keyboard and mouse.
Xbox Games That Support Keyboard and Mouse
Games with Keyboard and mouse support belong to many different genres, so there should be something for anyone. The list, while not extensive, from sports games to first-person and third-person shooters, still boasts some great titles.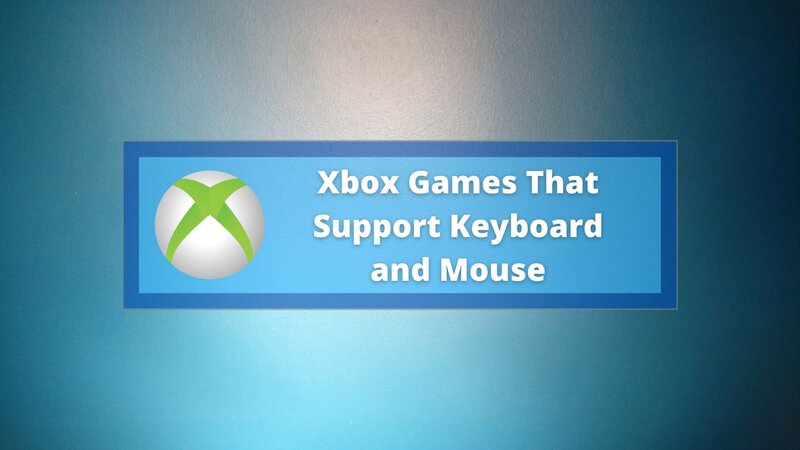 Sports games:
Simulators:
Sandbox:
Vehicle combat:
Horror:
Puzzle:
Shooter:
Strategy:
Action:
Adventure:
Moba:
Racing:
As you can see, the list of games with full mouse and keyboard support is quite extensive, featuring some of the currently most played titles and other great series such as Halo and Dead war games.
Therefore, if you are a fan of one or more of these games but have predominantly been playing on PC, there is nothing to worry about, as you will be able to play it on your console as well without switching to a controller.
Games That Partially Support Keyboard and Mouse
While many games feature full Keyboard and mouse support, some belong to Xbox cloud gaming but have only partial integration with these peripherals.
Therefore, if you are looking to play Xbox one games with a mouse and Keyboard, I suggest checking the game preview to see what kind of keyboard controls the game supports, if any.
Here are some games with partial support for this input method. Keep in mind that the extent of the support varies from game to game, so you should check for the differences before installing each game.
Here is a list of some of the partially supported games, divided by genre:
Arcade:
Horror:
Simulation:
Shooter:
RPG:
Simulation:
Moba:
Adventure:
As you can see, once again shooters are the most represented game genre, with behemoths such as Call of Duty Warzone and Call of Duty Black Ops cold being responsible for most players in this category.
Still, even if you are not a fan of FPS and TPS games, you are likely to find something for yourself.
Using an Adapter
Using an adapter to connect your mouse and keyboard to the Xbox One can sometimes be possible, though it depends on several factors and may negatively impact your gameplay.
First of all, not all adapters are suitable for console use, and even then, some games may become laggy or irresponsive when played via an adapter.
For this reason, you should always make several checks to figure out which cross-platform games can be played with an adapter without too much of a drawback.
If your preferred game doesn't show up on that list, you may have to consider playing it on a gaming pc instead.
This is especially important if you plan to stream on Xbox One, as low-quality gameplay doesn't make for appealing content.
Using Keyboard and Mouse on Xbox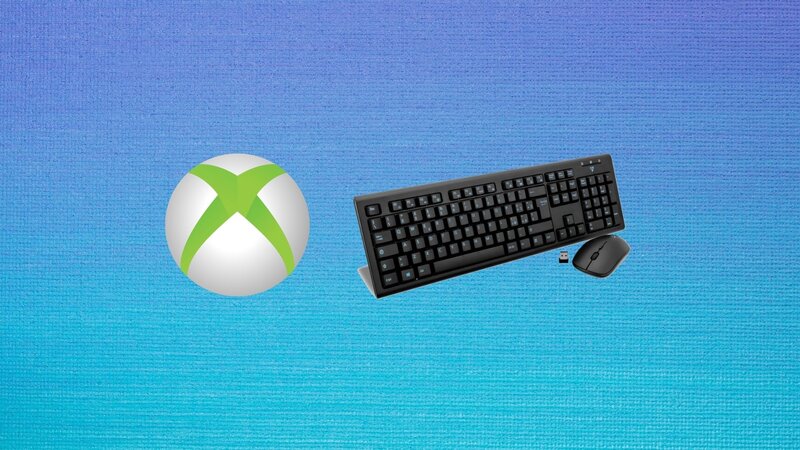 Should your game support Keyboard and mouse as controls, using them on Xbox consoles is pretty simple.
All you need to do is plug your mouse and Keyboard in the same USB ports you would plug the controller in, and the device will recognize them in a couple of seconds.
Will using Keyboard and mouse give me an advantage?
In some games, it may give you an advantage, especially if you are playing single-player and are used to this type of control.
On the other hand, some games like call of duty warzone are coded in such a way that they can recognize whether you are playing with a controller or a keyboard and mouse, and will match you exclusively with the players using the same type of peripherals.
Finally, it may be a little clunky if you want to stream, as not only would you need a capture card for Xbox One, but some games may be borderline unplayable.
Conclusion
If you intend to stream on Xbox One or prefer using a keyboard and mouse, you are going to need to know which games are compatible with these peripherals.
Furthermore, while a number of competitive shooters are at least partially playable with this combo, you may end up matched against PC players if you decide to do so.
FAQ
How many Xbox games support a mouse and Keyboard?
There are quite a few keyboard and mouse compatible xbox games out there, with new ones being added to the list all the time. Still, you should always check whether a game supports this combo before trying it out.
Is PUBG keyboard and mouse available on Xbox?
Unfortunately, this combo isn't officially supported, so if you want to play PUBG in this manner, you are going to have to invest in an adapter. Luckily, most adapters will have only a slight negative impact on your game performance in PUBG
Is Apex keyboard compatible with Xbox?
No, there is no support for Keyboard and mouse on Xbox in Apex legends. You can technically use an adapter to bypass this restriction, but gameplay smoothness is a significant drawback.