If you ever paid any attention to other people in a chat, you might have noticed chat badges next to a Twitch account, or a few of them.
There are many badges available, like Twitch founders badges or Twitch VIP badges.
As this is not a rare occurrence to see anymore, let's get into the details of what these user-type chat badges shaped like a blue crown mean, as well as how you could get one for your Twitch channel if you want to.
What Does the Blue Crown Mean on Twitch?
When you see new viewers or some other users have a blue crown badge, that means that they are Prime gaming members.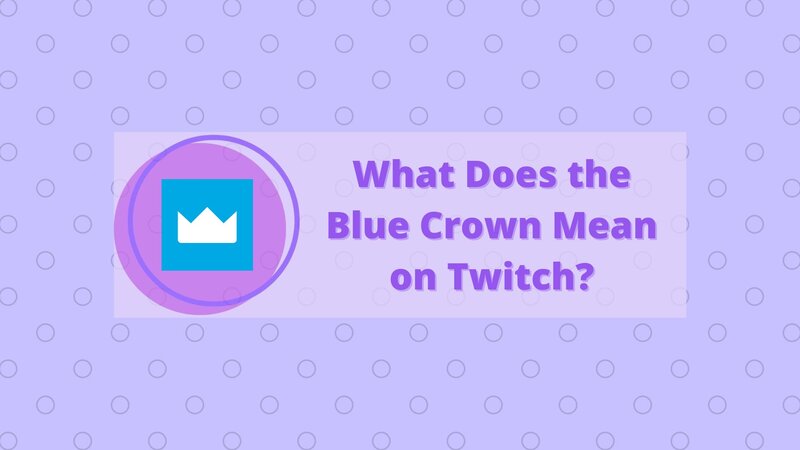 So, it basically shows that Twitch users also have an Amazon Prime account, and besides Twitch prime subscription, they are also using Amazon Prime or Prime Video.
Getting a Blue Crown on Twitch
As I already said, to be a Prime gaming user, you have to be subscribed to have either an Amazon Prime account or to use Prime Video and you will have access to Twitch's premium user service.
For this to happen and for you to officially become a Prime gaming user, the Twitch account that you're using needs to be connected to your Amazon Prime account.
All you need to do to complete this process is to simply go to gaming.amazon.com, and then sign in with the details for your Amazon Prime account.
Once that is over, the next step will be to sign in to your Twitch account, and that way, access will be granted to Amazon Prime.
Even if you don't use Amazon Prime already, you can repeat the process mentioned above and you will get a 30-day trial.
Benefits of Prime Gaming
As you probably know, having Amazon Prime has its perks just in general when you use Amazon, like faster delivery, but there are many benefits that you can have when you start streaming as a Prime user.
Here are the benefits that you have when you're a channel owner with a blue crown next to your name:
As you can see, there are different types of benefits that you can get when you subscribe, and sometimes there are even exclusive emotes for Prime users.
A lot of people are already users of Amazon Prime, so using it to gain access to more things on Twitch, like badges and the ability to subscribe to people for free, is definitely something that you should make the most of.
Disabling Prime Gaming Badge
While having a badge on your channel can be a fun addition, sometimes having that in chat can seem like a bit too much.
Luckily, you can remove the badge itself, so you won't have it appear in the chat, but that won't completely cancel your Prime status.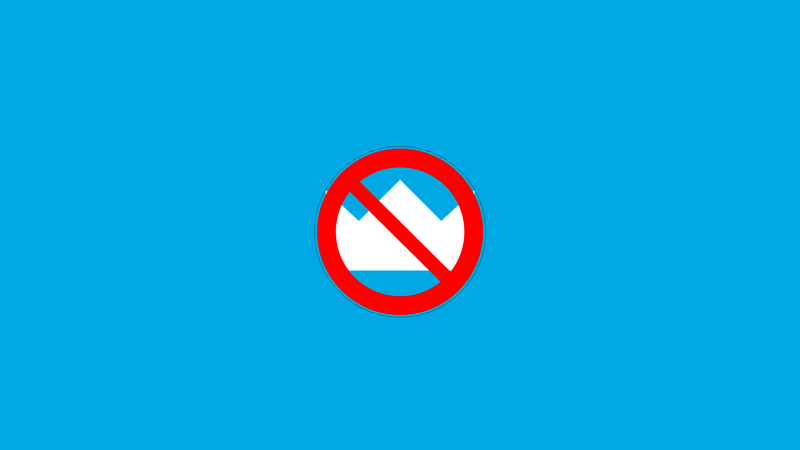 Once you're logged in to your Twitch account, the first thing you need to do is to go into the settings menu.
Once you're in the settings menu, here are the steps that you need to take:
However, if you want to cancel Prime gaming completely, there are two different routes to go about that.
Firstly, you could simply open the Amazon Prime page again, and just disconnect your Twitch channel from the Prime services.
This way, you will still have your basic Prime perks, you will still have your Twitch account as it was, but you won't have the blue crown badge, and obviously, you won't have the perks that came with being a Prime gaming member.
Another way to do this is actually to quit Prime altogether.
If you noticed that the monthly fee that you pay for Prime isn't worth it for you anymore, and if the Twitch perks that you get don't make sense to you anymore, you can just cancel your subscription to Prime completely.
Once that is canceled, your Twitch account will stop being a part of the Prime program altogether.
Conclusion
The perks that come with having Prime gaming are definitely something that's worth considering.
Being able to subscribe to people for free is an amazing thing, and so is the option for getting the additional free games.
However, whether getting the Prime gaming membership is worth it if you don't already use Amazon Prime services is a different story. While the benefits absolutely are great, they aren't really worth the Prime fee monthly.
So, if you do already use Prime, then activating this part of it, too, is totally something that you should make the most of.
But, getting Prime only for this in order to have a blue crown badge isn't the biggest necessity.
After all, free subscriber badges can be way more fun to have.
Check out our video about Twitch sub badges!
Audio (podcast) format for those of you on the go:
FAQ
Can you lose your founders badge?
You can get rid of the founders badge yourself if you want, but unless you get suspended or banned, you can't lose that badge.
How do you get a verified badge on Twitch?
In order to have a verified badge on Twitch, you need to be a part of their Partner program. Once you become a Partner, you will also get the verified badge next to your name.
How do Twitch badges work?
There are different badges on Twitch, that you can get for different things. You can get a badge when you become verified, you can get one if you're among the first 15 subs of a Partnered channel, and you can have a Prime channel badge.