With tons of marketplaces filled with substandard gadgets, even PSs, finding a legitimate platform that sells this next-gen console is challenging.
When you hear of StockX, what comes to mind? authentic? fake? lengthy shipment time? poor customer service?
This article will help examine whether or not StockX offers legit game consoles for sale, and clear any doubt you might have about their services.
What Is StockX and Is StockX Legit PS5 Seller?
StockX is a legitimate marketplace that was initially built for buying and selling sneakers, clothing, and fashion items but diversified into the sale of electronics such as smartphones, Xbox series, and PlayStation in 2020.
You can also find various components, such as graphics card for PS5 and PC, SSDs, RAM memory, capture card for PS5, PC, and other consoles, etc.

It is an online platform but has a physical base in Detroit, United States.
The company was founded by Josh Luber, Dan Gilbert, Greg Schwartz, and Chris Kaufman in 2015.
The marketplace works like an actual stock market, its transparent pricing allows you to buy and sell coveted items at their actual market price.
StockX has a customer base of millions of people from over 200 countries who purchase items irrespective of higher prices because they are certain of 100% quality stock.
They also partner with world-class security companies to preserve the integrity of their marketplace and deal with fraudulent individuals.
Yes, StockX is a legitimate platform and has been in operation for more than six years.
Although they have some unfavorable reviews online, which is inevitable for a company that does a lot of buying and selling. In the end, StockX has built a stellar reputation for itself.
And because of their thorough verification procedures, you have a lot less chance to be scammed than buying your PlayStation 5 on other random sites.
Shipping from StockX
While you might be excited about purchasing your new PlayStation 5, it is essential to note that there is a waiting period of about 7-12 business days before your package will be shipped to you.
However, this time frame might be prolonged depending on how fast sellers ship items to StockX, and the verification procedure length is also considered.
During this process, items undergo a rigorous authentication process and are vetted by the StockX team, all in a bid to give you a perfect gaming experience.
Safety of Buying a PS5 on StockX?
Yes, it is safe to purchase a PlayStation 5 on StockX because every game console sold on the platform is wholly authentic and verified.
In addition, they have a team of knowledgeable quality assurance experts that work tirelessly to authenticate your PlayStation 5 before it is shipped to you.
StockX has zero tolerance for scams and rejects items from any person(s) who supply substandard items to them.
Hence such goods can't be dispatched to you as a buyer.
If you're a PlayStation enthusiast hoping to buy a ps5 for yourself, then StockX is your safe space.
Although there are more options to purchase from, you're guaranteed an authentic game console with secure payment methods like PayPal and major credit cards.
PS5 authentication
When the PlayStation 5 is received from the seller, it takes 1-2 business days to verify and authenticate the product.
StockX has a global team of expert authenticators who use a thorough, multi-step verification process to ensure buyers get optimum satisfaction and ultimately uphold the platform's authenticity policy.
The whole process aims at ensuring that buyers buy a ps5 that is 100% legit.
The company deals with only deadstock, which simply means brand new.
This means that every item bought or sold must be unopened and fresh.
They have an up-to-date compilation of data that keeps authenticators abreast of any information to ensure authenticity.
There is also a team of quality assurance experts that run a final check on products, and the StockX verification staff receive constant training and regular industry updates to remain experts.
With all these steps in place, you as a buyer can shop with complete confidence knowing that you're not buying a fake PlayStation 5.
Downsides of Buying on StockX
Undoubtedly, StockX is one of the best platforms to purchase your Playstation 5. However, there are some downsides to the online marketplace. 
The major one is that there is a no refund policy. Due to the anonymous nature of the StockX market, refund or exchange of money and items is not allowed.
Although there is an option to resell your PlayStation 5, it is not advisable to do so because you will lose extra money by paying fees as a seller on the platform.
Another issue is that the PlayStation 5 consoles are sold at higher than retail prices due to the low supply of products and the rigorous authentication process.
For example, the retail price to buy a ps5 is about $399. But the price on the StockX website begins from $650.
There are also reviews about bad customer services on the online marketplace from websites like Trust Pilot.
Finally, as stated earlier, the shipping time frame can be longer than expected, depending on issues like the prolonged verification process.
Hence, placing an order for your game console several weeks ahead of when you actually need it is always advisable.
Conclusion
To wrap things up, StockX is a legit online platform to purchase your Playstation 5. If you are having a hard time finding an original game console, this is your best option considering you can pay the retail price.
StockX prides itself on protecting its customers and delivering 100% authentic products to them.
Although you might have to wait longer for shipping compared to other sites like eBay, in the end, that moment of unboxing your brand new verified, and original PS5 is worth the wait.
FAQ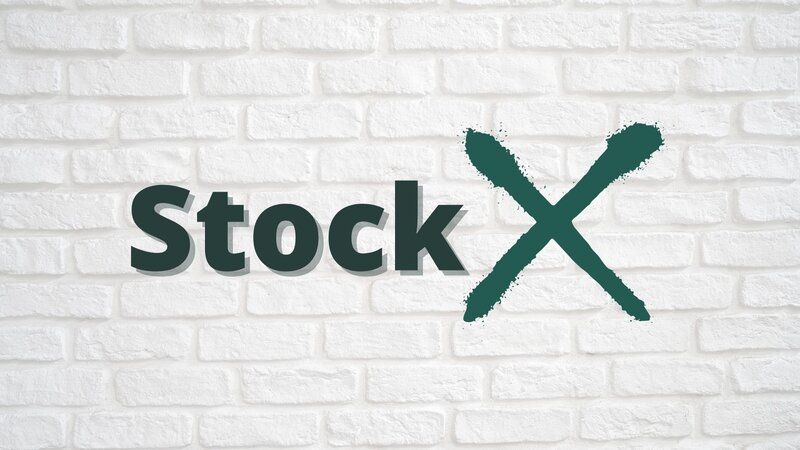 Is StockX trustworthy?
Yes, StockX is a trustworthy and reliable brand. With a team of over 1000 employees, including 300+ authenticators and 11 authentication centers worldwide, this online marketplace is undoubtedly legit.
In addition, they have tools for verifying every item listed on their website. With their 99.96% authentication accuracy rate, you can rest assured of quality game consoles.
What websites are legit for PS5?
Some legit websites for PS5 include Stockx, Sony PS5 Store, Amazon, and Walmart. With plenty of internet scammers in the world today, you might have to search thoroughly for an online store that sells authentic PlayStation 5.
An important tip before placing an order is to do some research on the site and the product. You can also check out the customer review section and ignore online stores you've never heard of before to avoid being a victim of scams.
How many PS5 has StockX sold?
StockX is a legitimate website that has sold up to 1.4 million authentic PlayStation. They also resell consoles to major retailers through the stock market. With StockX, there is no need for doubt, because they do not accept any PlayStation that does not meet their internal authentication standards.